Carrot and parsnip soup is a delightful combination of two popular root vegetables that provide double the sweetness to this high fibre, low calorie soup! I've kept this version super simple, making it the perfect weekday soup recipe.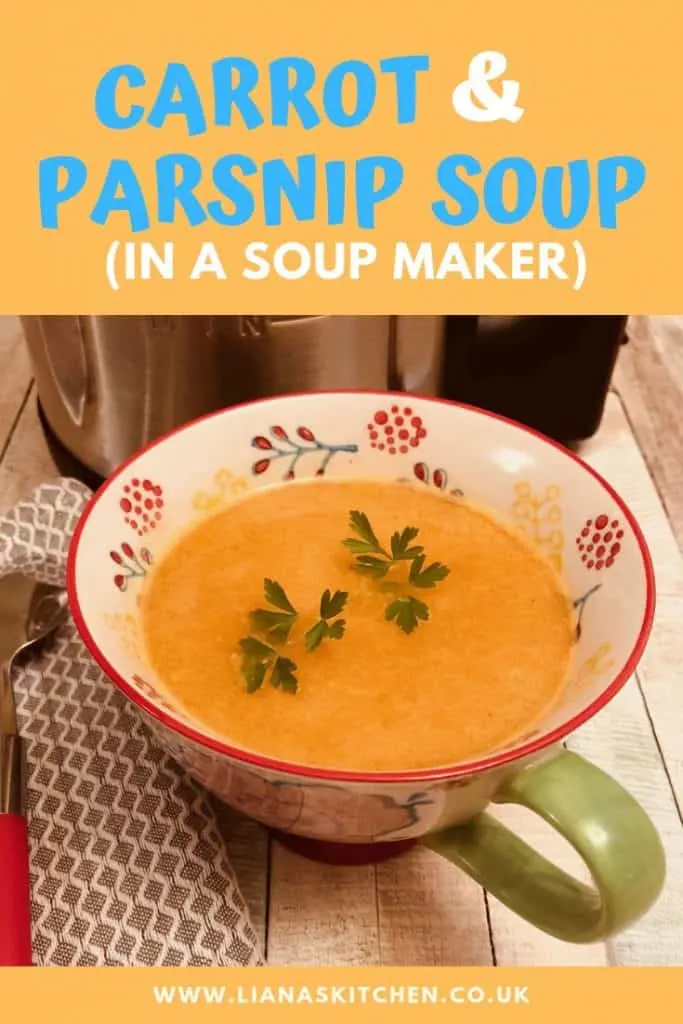 HOW DO YOU MAKE CARROT AND PARSNIP SOUP?
The very simple way to make it is with equal part carrots and parsnips, around 300g to 400g of each. The list of ingredients is really short, with just some onion, garlic and vegetable stock added too.
You can vary it up and add a little spice, either a chopped chilli or 1 to 2tsp of your favourite spice.
Want to make it creamy? Add in about 150ml of either single cream, natural yoghurt, crème fraiche or coconut milk. If you choose to add one of the first 3 I would wait to stir it in at the end, it might curdle otherwise.
If you fancy a more intense flavour then you can roast the carrot and parsnips first in the oven, for around 20 minutes under a drizzle of oil.
Do you prefer your soups thick? Add in more carrots and/or parsnips but remember to reduce the stock levels so that they don't exceed any MAX levels in your soup maker. Alternatively you can also add a medium potato to thicken it up.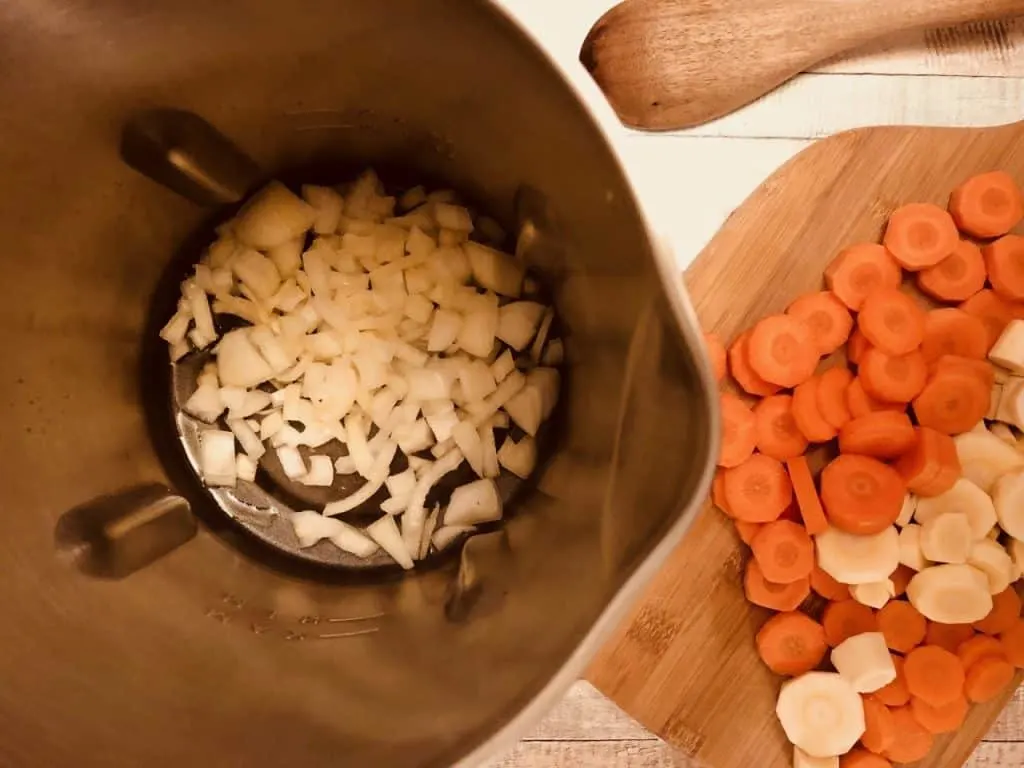 HOW MANY CALORIES ARE IN CARROT AND PARSNIP SOUP?
If you follow the basic recipe and don't add in any of the ingredients to make it creamier, it'll come out at a nice low 154 calories per serving (this recipe serves 4). And better still, if you skip the sauté step, or use a low calorie oil like Fry Light, it'll come in at only 120 calories per serving.
Please let me know in the comments if you make this recipe and if you liked it!
Oh and one last thing;
If you enjoyed this soup head over to my Soup Maker Recipes page on Facebook where I share more recipes. You can also join my newsletter to get recipes straight to your inbox. I will also let you know when my 2nd soup maker recipe book is available (it is really soon, I promise!)
As always if you have any questions or comments please let me know below (or you can email me).
You Might Also Like > Soup Maker Recipes (For The Morphy Richards)