If you're looking for a delicious and healthy air fryer side dish, look no further than air fryer carrots and parsnips.
This simple yet tasty recipe is ideal for serving alongside a whole roast chicken or even air fryer salmon.
Plus, it only requires a few ingredients and takes less than 20 minutes to prepare and cook.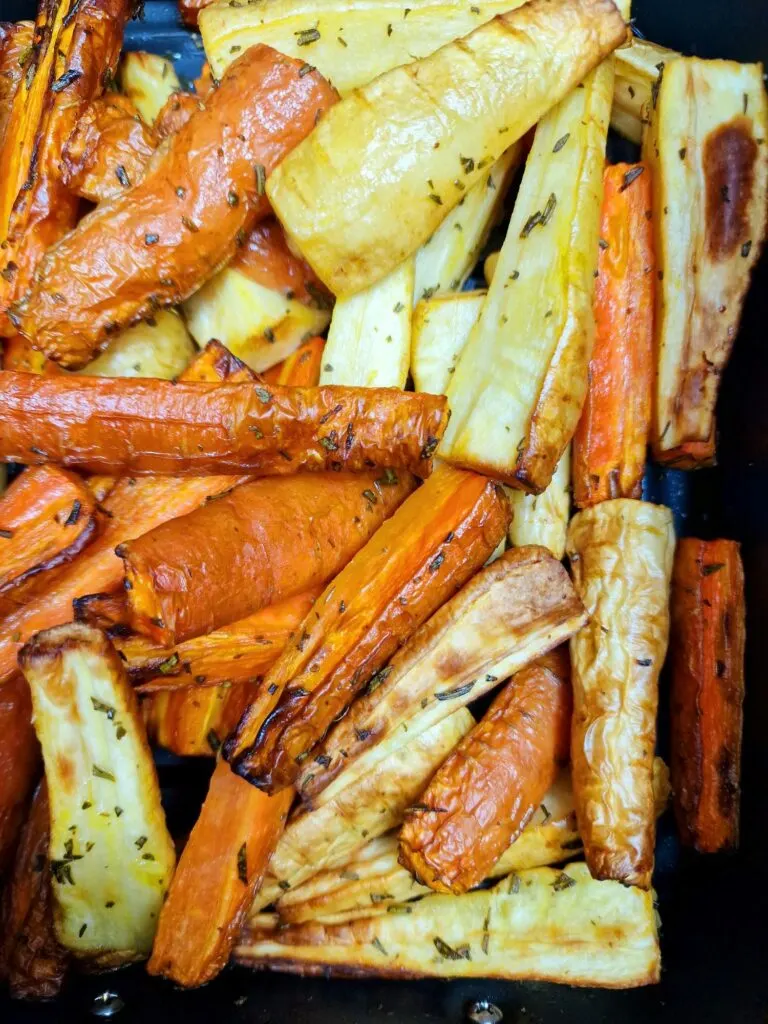 How to Make Air Fryer Carrots and Parsnips
A similar process is followed when you separately make air fryer parsnips or carrots. But as carrots and parsnips take roughly the same amount of time to cook in an air fryer, it makes sense to cook them together in the same basket.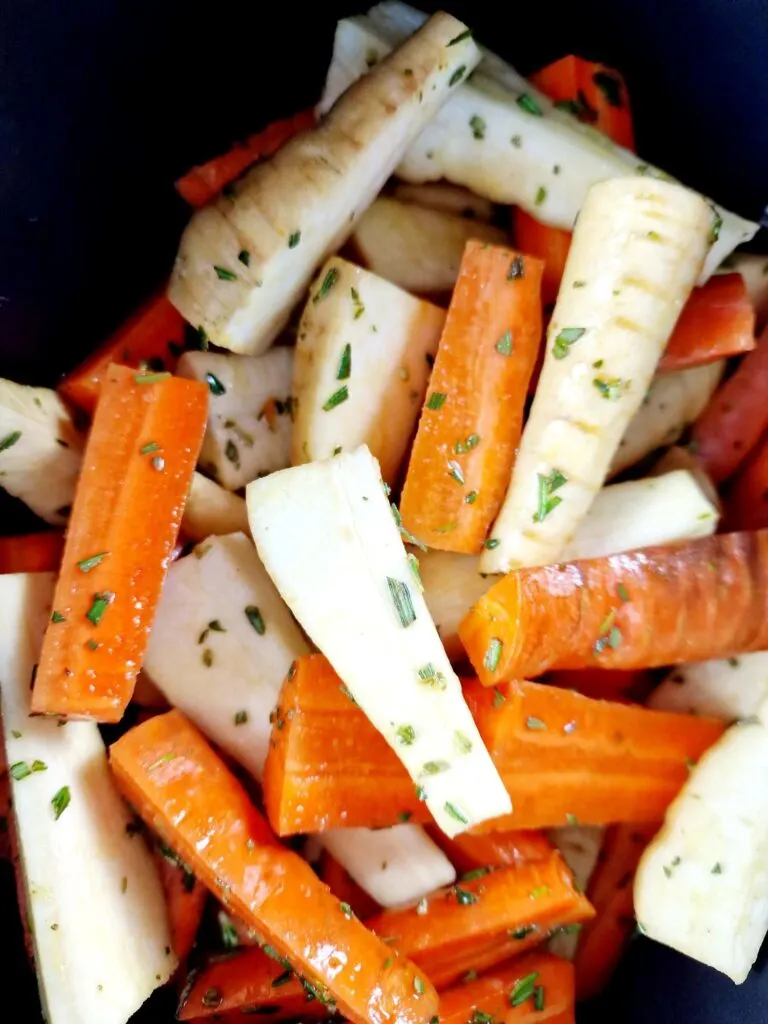 What You Need:
The below quantities are enough to serve four people – you will need about 100g per person. If you want to print this recipe out, please scroll down to the recipe card at the bottom of the post.
400g carrots
400g parsnips
2 tbsp olive oil
2 tbsp fresh rosemary, chopped
Salt and pepper to season
The Air Fryer I Used:
I used a Ninja Dual Air Fryer, but you can use any air fryer. You may need to adjust the quantities depending on the size of the air fryer you are using.
Related: Air Fryer Buying Guide
Making It:
Start by washing the carrots and parsnips. You can optionally peel the vegetables, or if you prefer, leave the skin on.
Slice the carrots and parsnips lengthways – try to cut them to similar sizes; this will help them to cook evenly.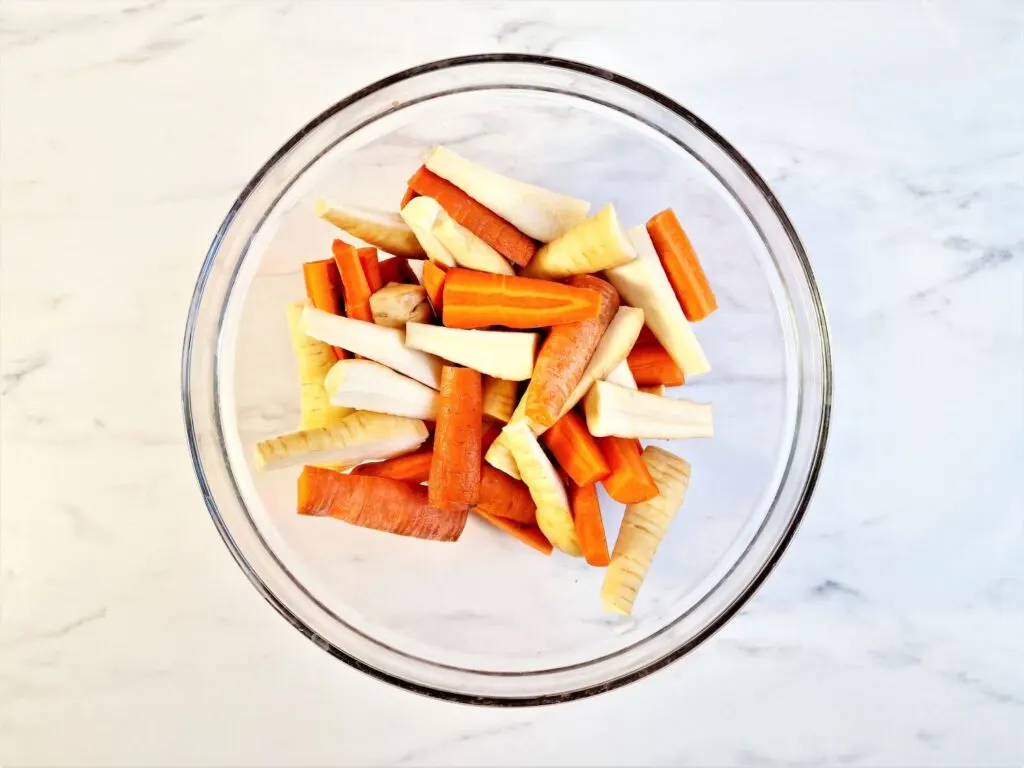 Put the prepared carrots and parsnips in a bowl and add the olive oil (or your choice of oil). Add the chopped rosemary, a little salt and pepper to season (optional) and mix everything so that the vegetables are well-covered and as evenly coated as possible.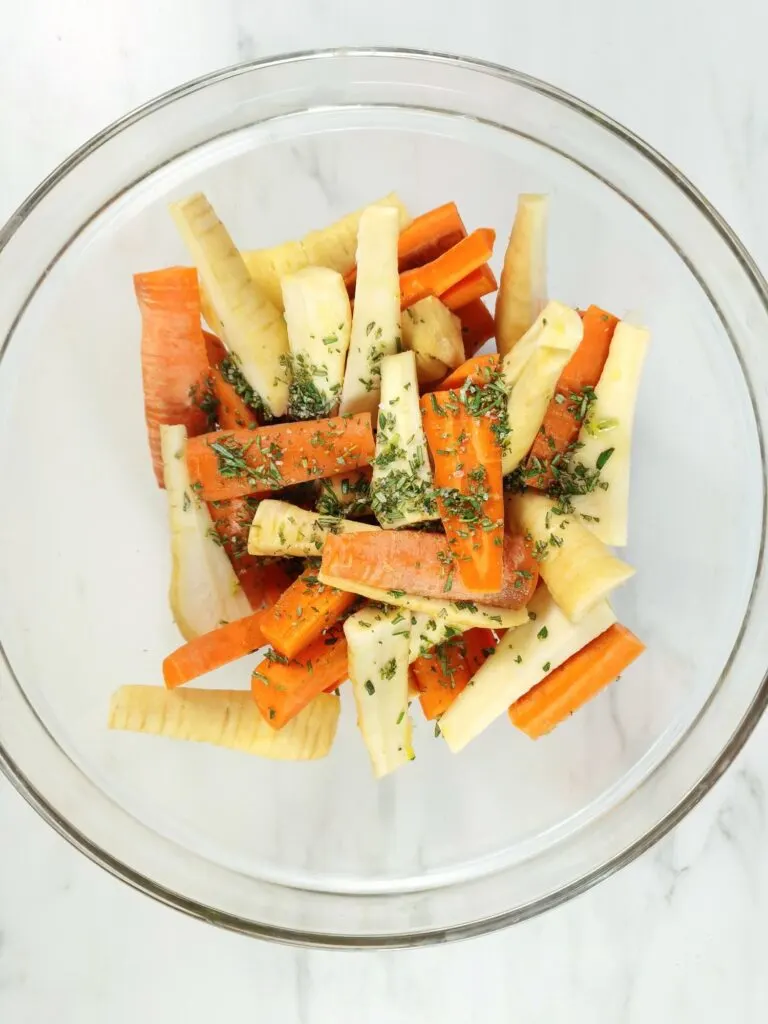 Transfer everything to the air fryer basket and cook at 200°C for 15 to 20 minutes, shaking at the 7 to the 8-minute mark.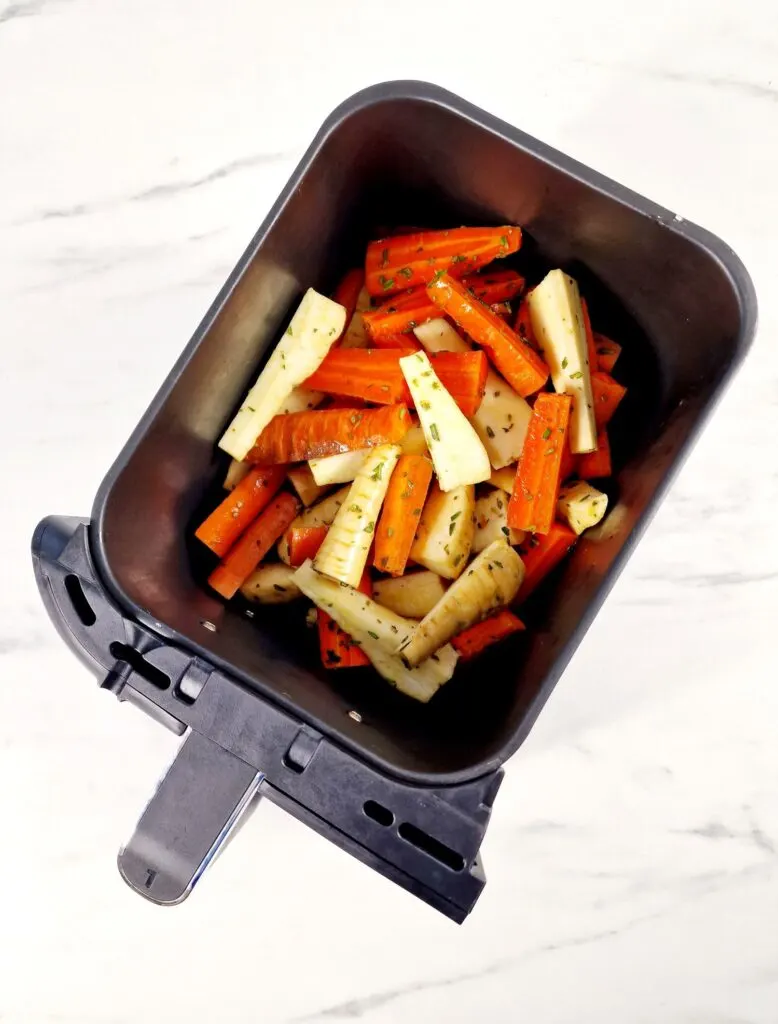 At 15 minutes, check to see if they are ready; they will be browned on the outside and soft in the middle.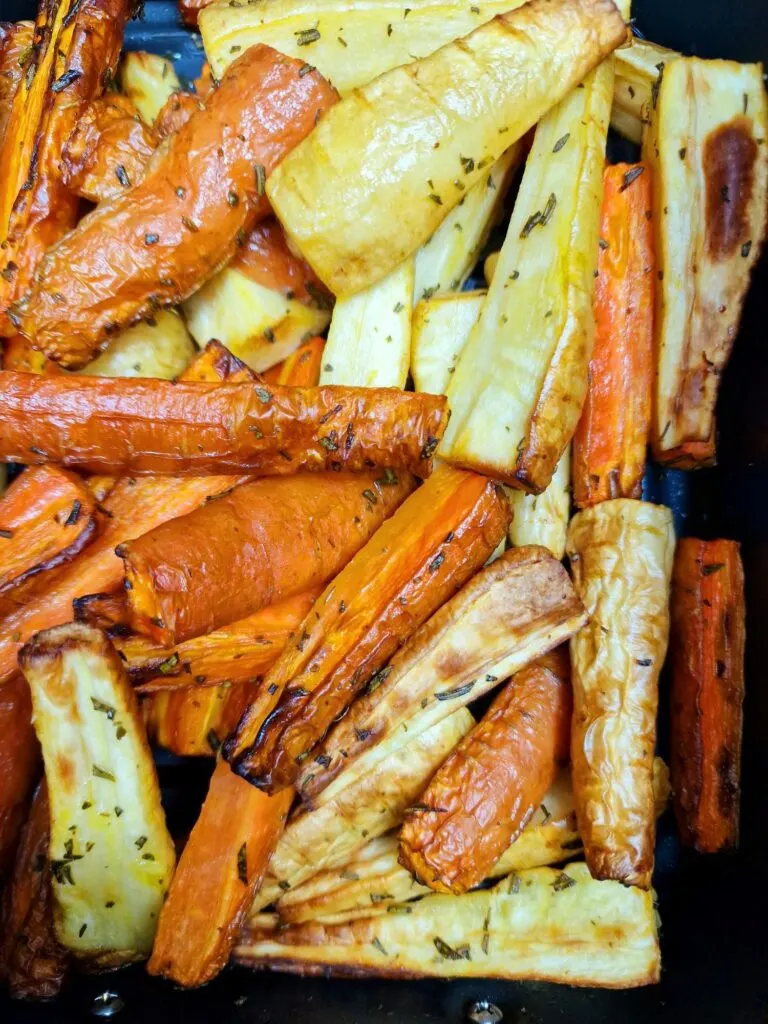 More Air Fryer Side Dishes
An air fryer is perfect for cooking side dishes, especially if the oven is busy cooking a meat joint.