Is there anything better than biting into a golden, crispy, roasted parsnip?
Simply toss your parsnips in a little oil, salt and pepper, and air fry away! They will come out perfectly browned and delicious.
Read on to discover how easy it is to make air fryer parsnips.
What You Need To Cook Parsnips In An Air Fryer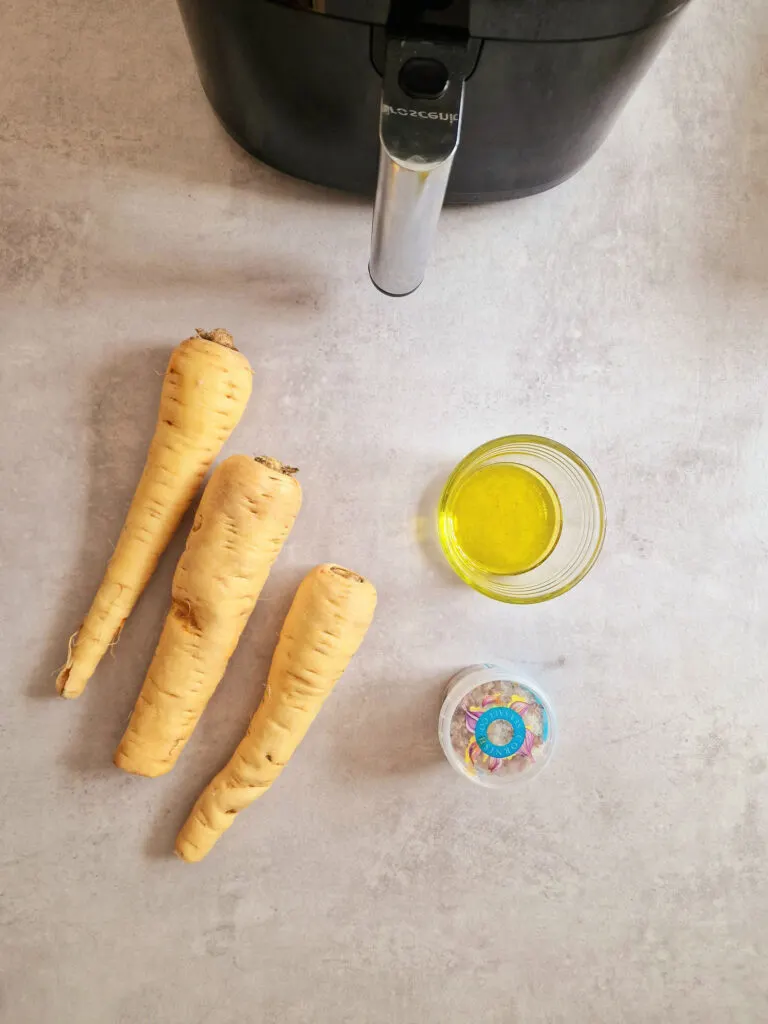 Parsnips – Look for parsnips that are small to medium in size and have smooth, creamy skin. Avoid parsnips that are large, woody, or have blemishes.
Oil – This will help to ensure that your parsnips get nice and crispy on the outside. You only need to brush a little oil over the parsnips.
Honey – Optionally drizzle some honey over the parsnips if you enjoy honey-roasted parsnips.
Salt and Pepper – To taste.
Air Fryer – You can use any air fryer; the number of parsnips you can cook will depend on the size of your air fryer basket.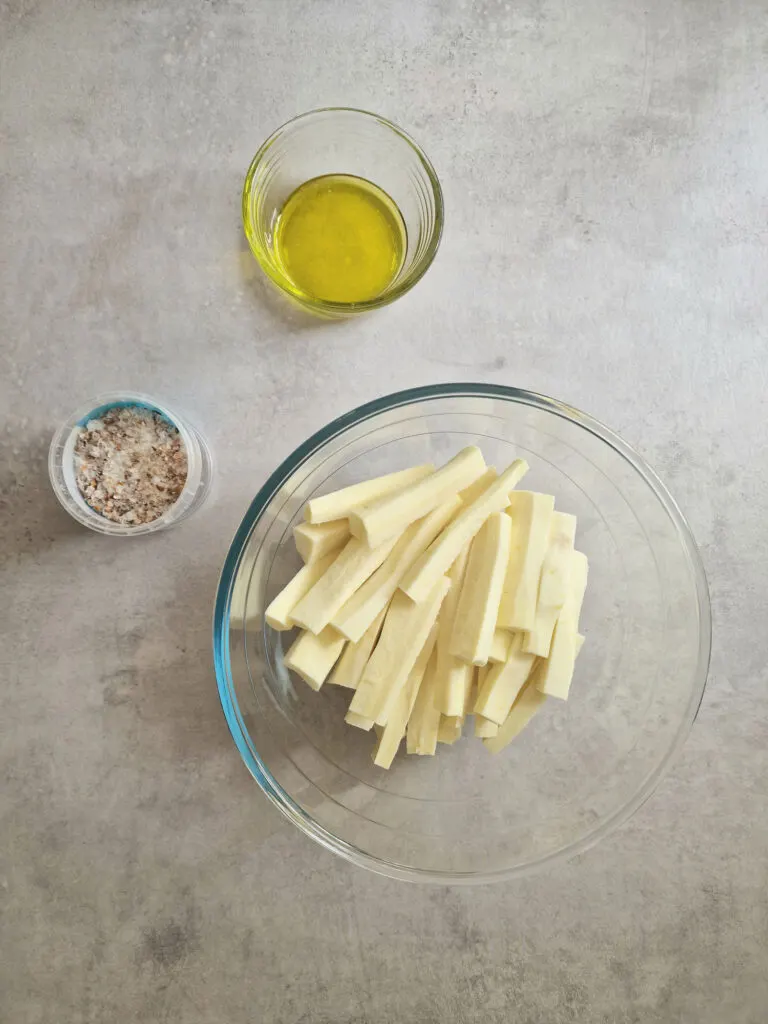 You Might Like: Choosing An Air Fryer
How To Air Fry Parsnips
Start by topping and tailing the parsnips. Optionally peel them. Toss them in a little oil and season with salt and pepper according to taste or any other seasoning you choose.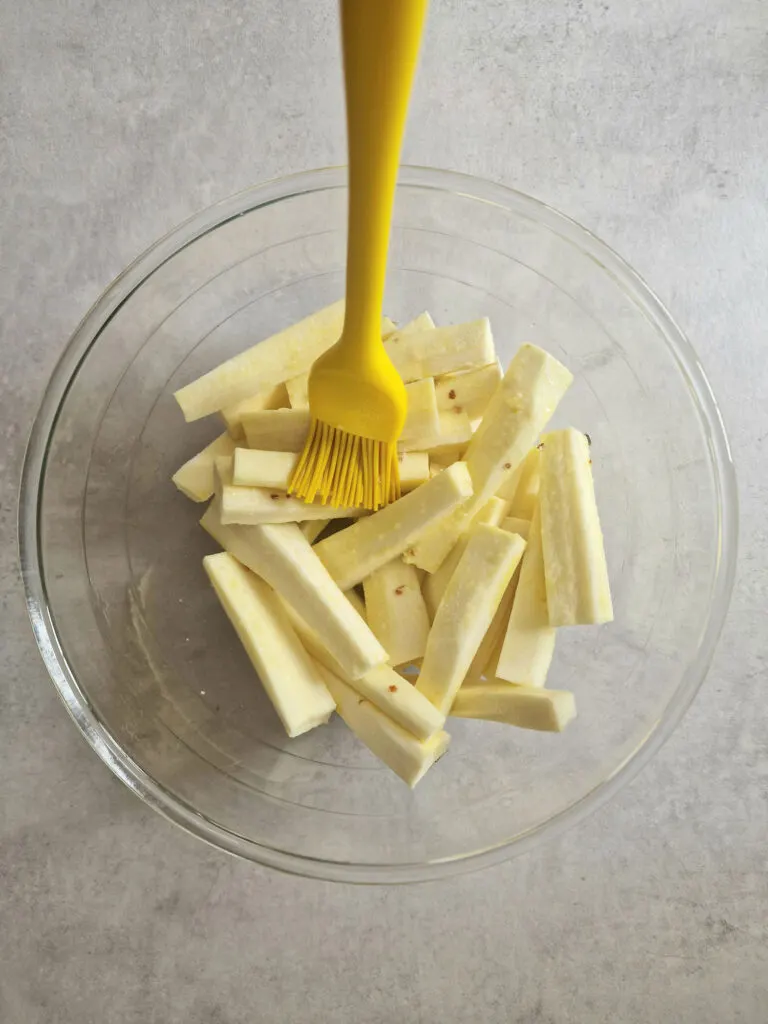 Transfer parsnips to the air fryer basket, set the temperature at 200C/400F, and set the timer to 15 minutes.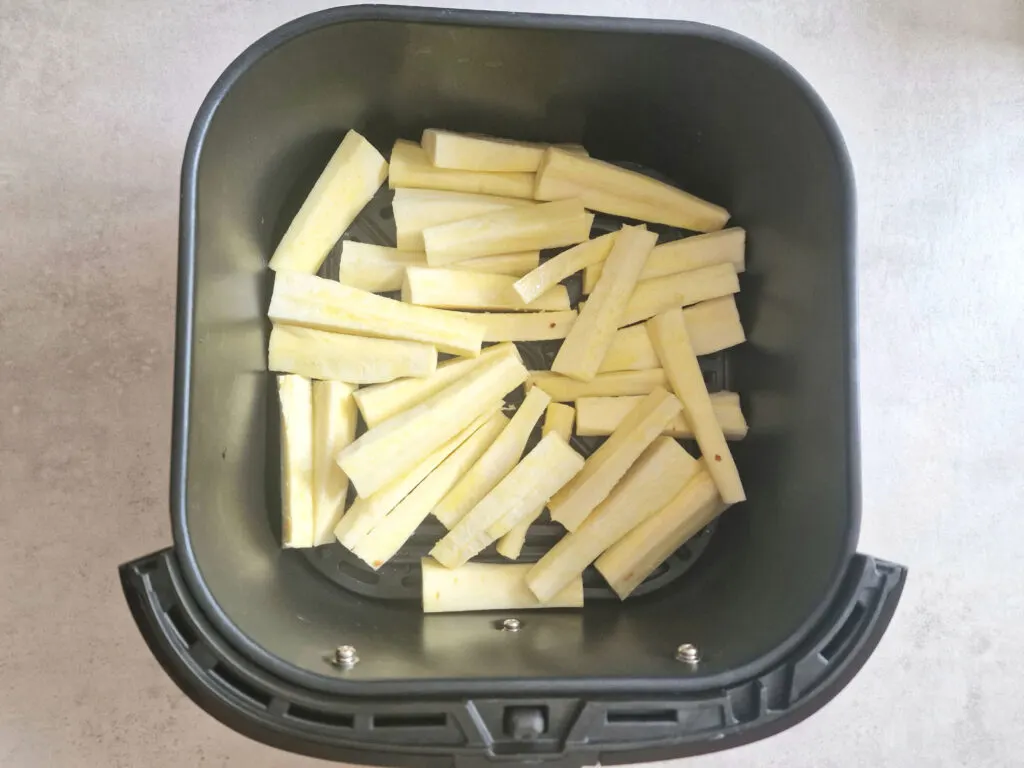 Shake the parsnips halfway through to ensure they cook evenly.
The parsnips are ready when they are soft in the centre and are golden crispy brown on the outside. Cook for longer if needed.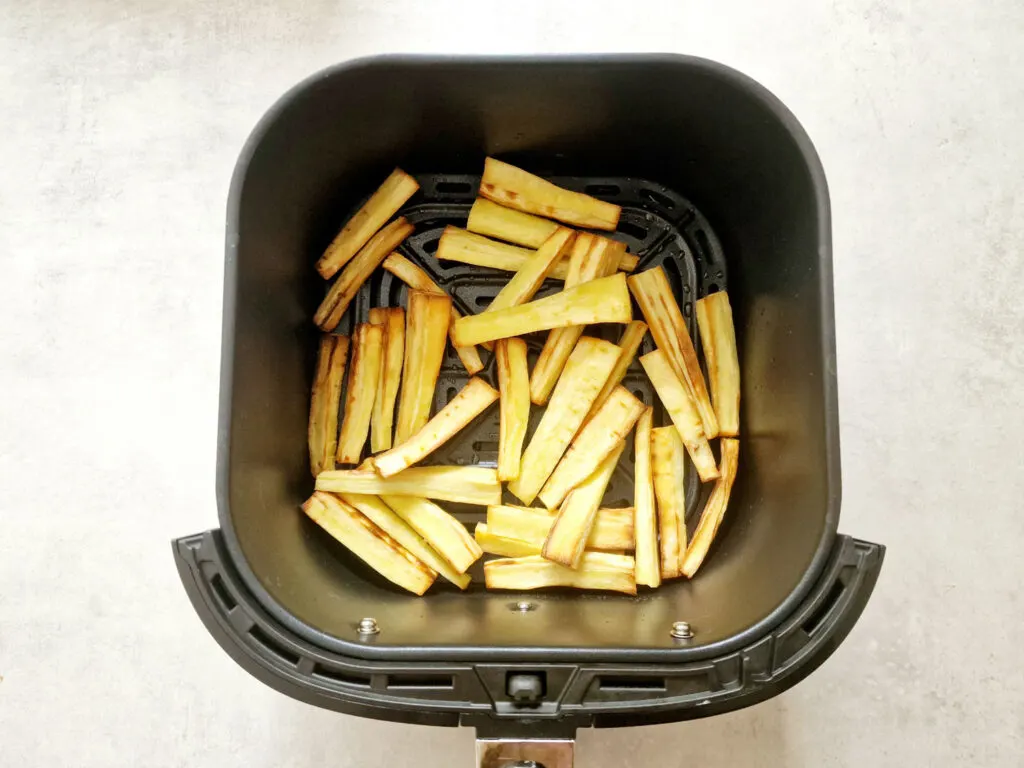 I love cooking many different recipes in my air fryer, but I particularly enjoy cooking vegetables in an air fryer; they cook quickly and save the need to switch on the oven.
More Air Fryer Vegetable Recipes