These air fryer new potatoes are super quick to prepare and make the perfect accompaniment to many meals.
Read on to learn how easy they are to cook in an air fryer.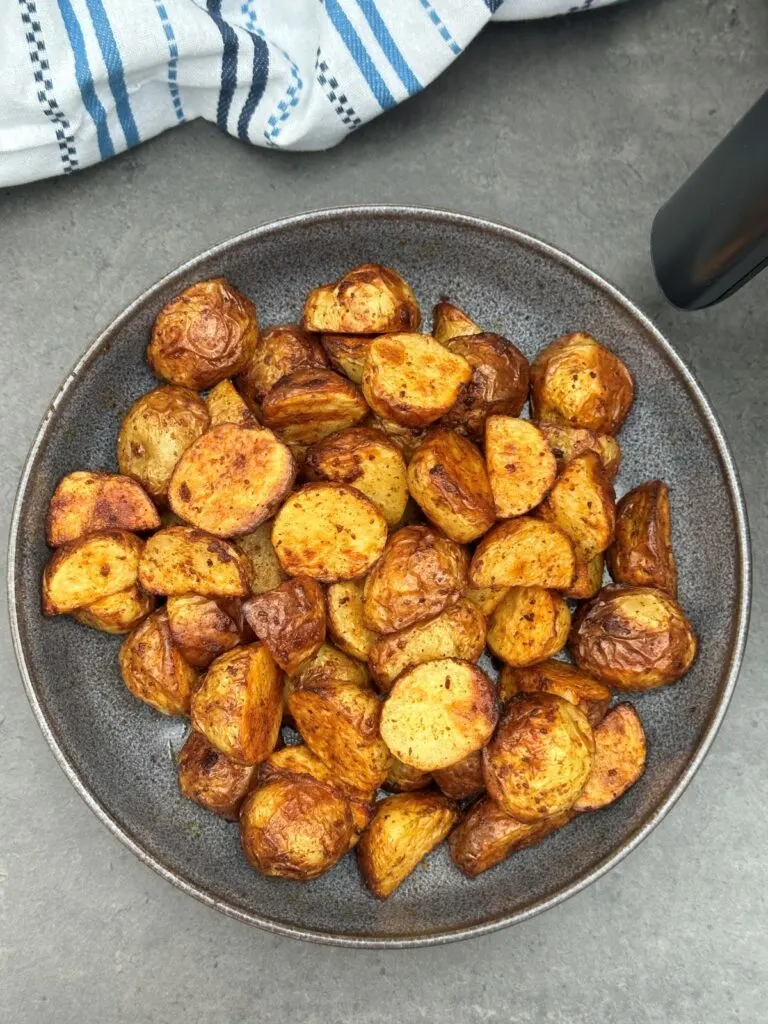 🛒 What You Need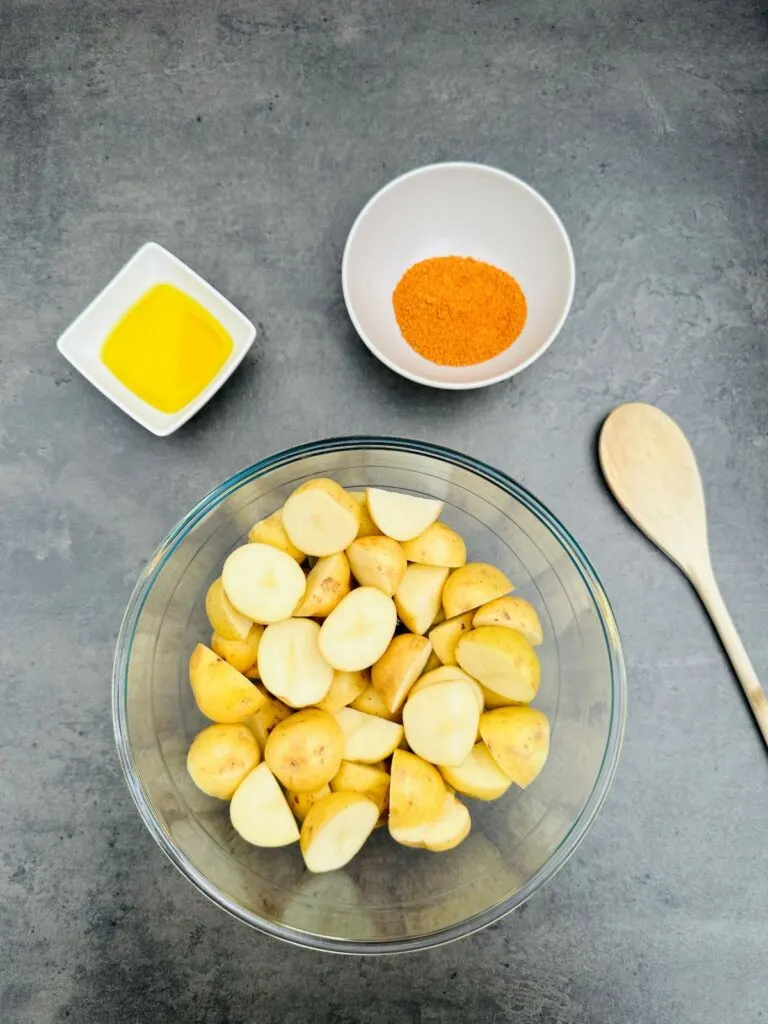 New Potatoes– I used 800g, but you can change the quantity depending on how many you are serving.
Olive Oil – use 1 or 2 tbsp of oil. I used two tablespoons for extra crispy roasted new potatoes, but you can use just 1 tbsp and still get tasty results.
Seasoning – you can simply season with salt and pepper or add some extra flavour like season-all or paprika. I sprinkled 1 tbsp of paprika over them.
👩‍🍳 How To Make Air Fryer New Potatoes
Step 1
Start by washing and chopping the new potatoes, halving them. Quarter any large ones so they are all approximately the same size.
Step 2
Pat the new potatoes dry and drizzle the oil over them. Add any seasoning and shake until the potatoes are all evenly coated.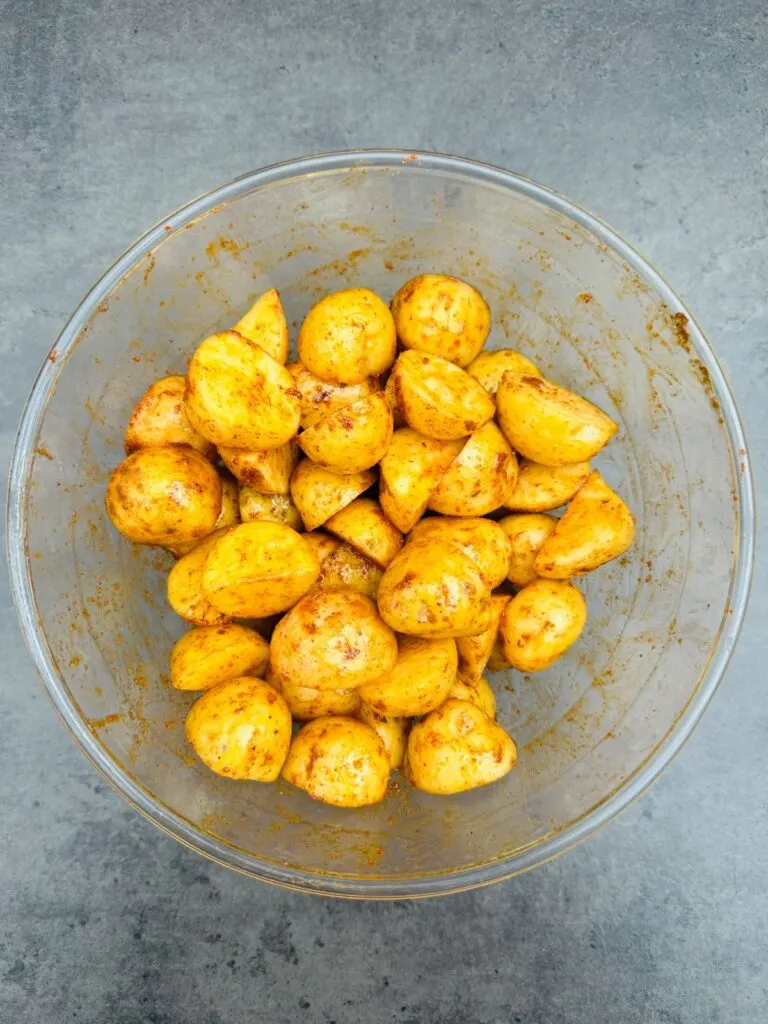 Step 3
Transfer the prepared new potatoes to the air fryer basket. Cook at 200°C/390°F for 20 minutes, shaking them at least once during this time.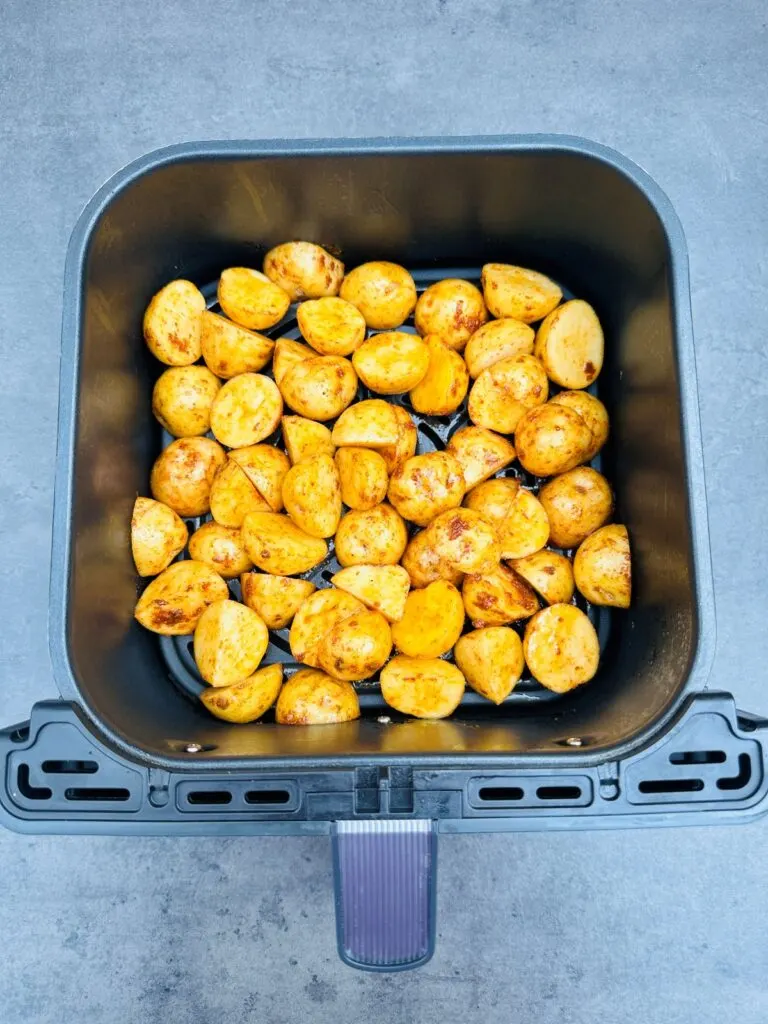 Different air fryers may need less or more cooking time; cook until all potatoes are browned and crispy. Insert a sharp knife or skewer into one of the potatoes to check that it is cooked all through.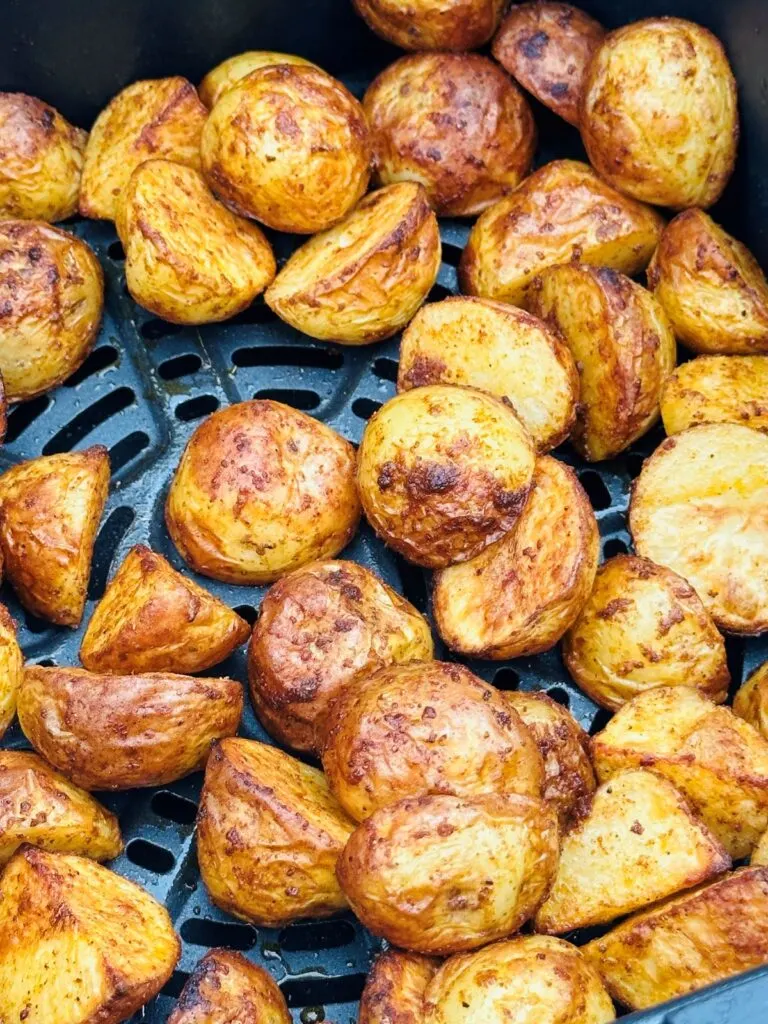 Step 4
Optionally garnish the roasted new potatoes with some fresh chopped coriander and season with some more salt and pepper.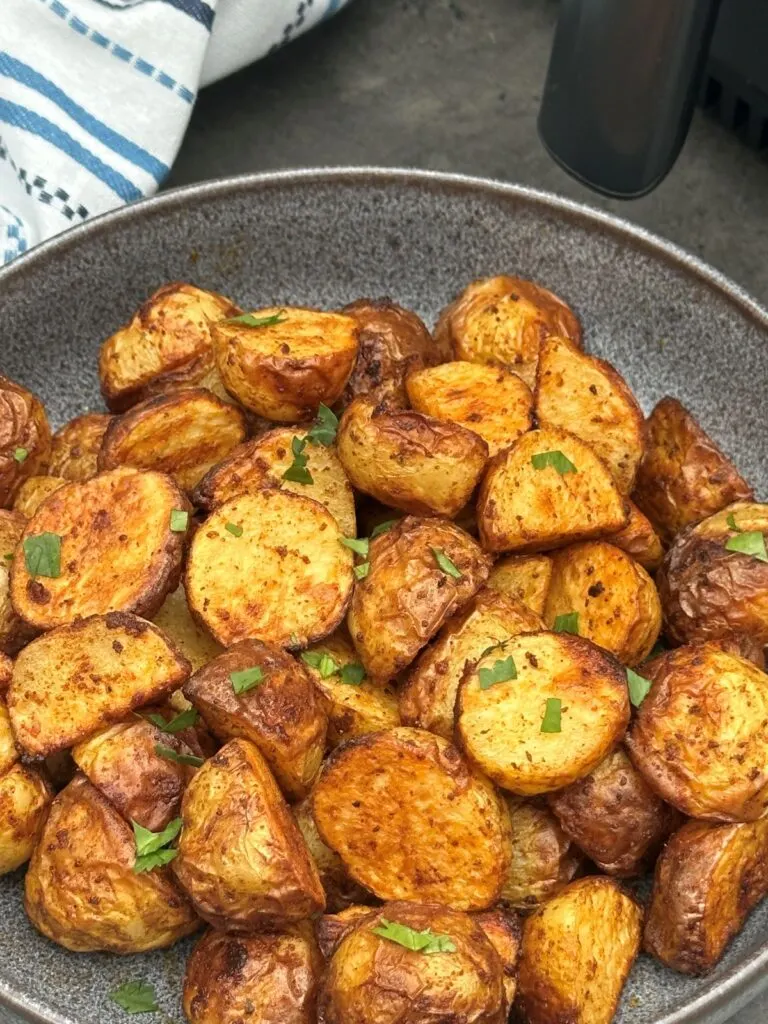 🧾 More Air Fryer Potato Recipes
I hope you enjoy cooking new potatoes in your air fryer – let me know in the comments if you make them, or tag me on Facebook with a picture!
👉 Recipe Card (Instructions + Print)