Are you wondering if you can cook a jacket potato in an air fryer? The good news is, yes, you can! The result is similar to when you cook a jacket potato in the oven – the same crispy skin with soft and fluffy potato inside.
Read on to discover how easy it is to make an air fryer jacket potato.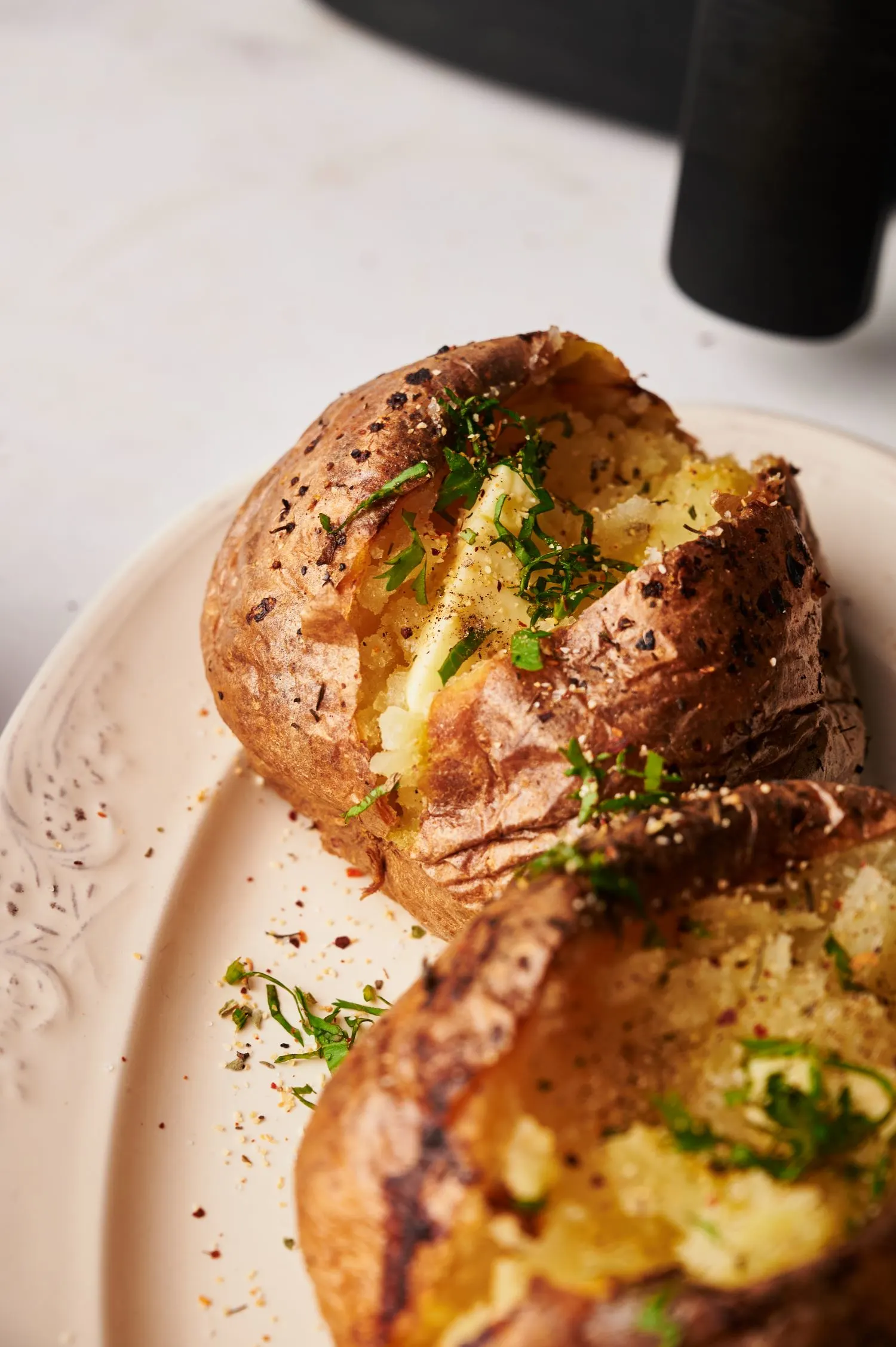 How To Cook Jacket Potato In An Air Fryer
The preparation is exactly the same for air fryer baked potatoes as it is for all the other ways to cook a jacket potato.
What You Need To Make Air Fryer Baked Potatoes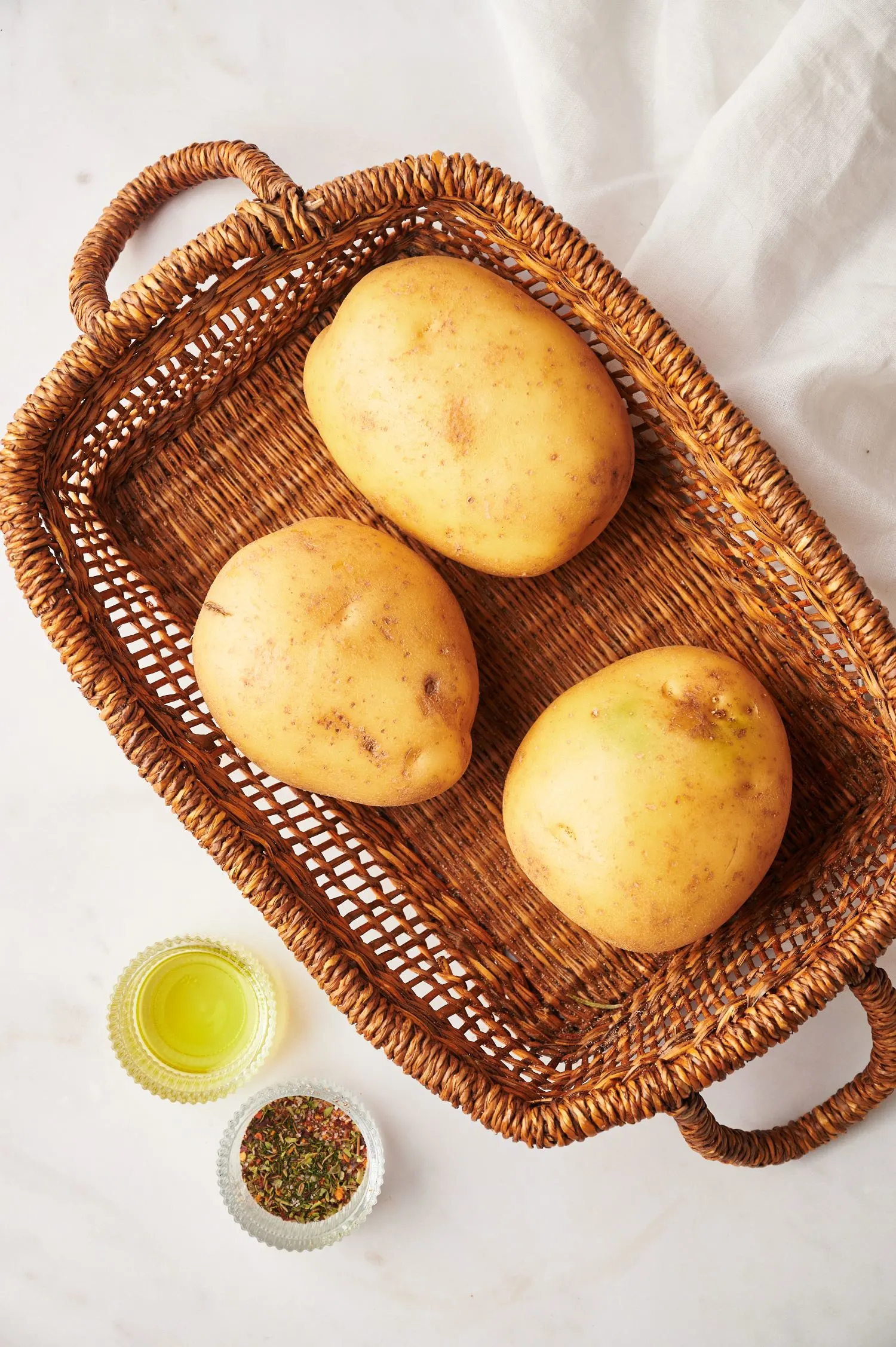 Preparing Baking Potatoes For The Air Fryer
You can cook just 1 potato or 2 or more at a time – it depends on the size of your air fryer. If you are cooking more than one, make sure there is enough space between the potatoes so that they can crisp up.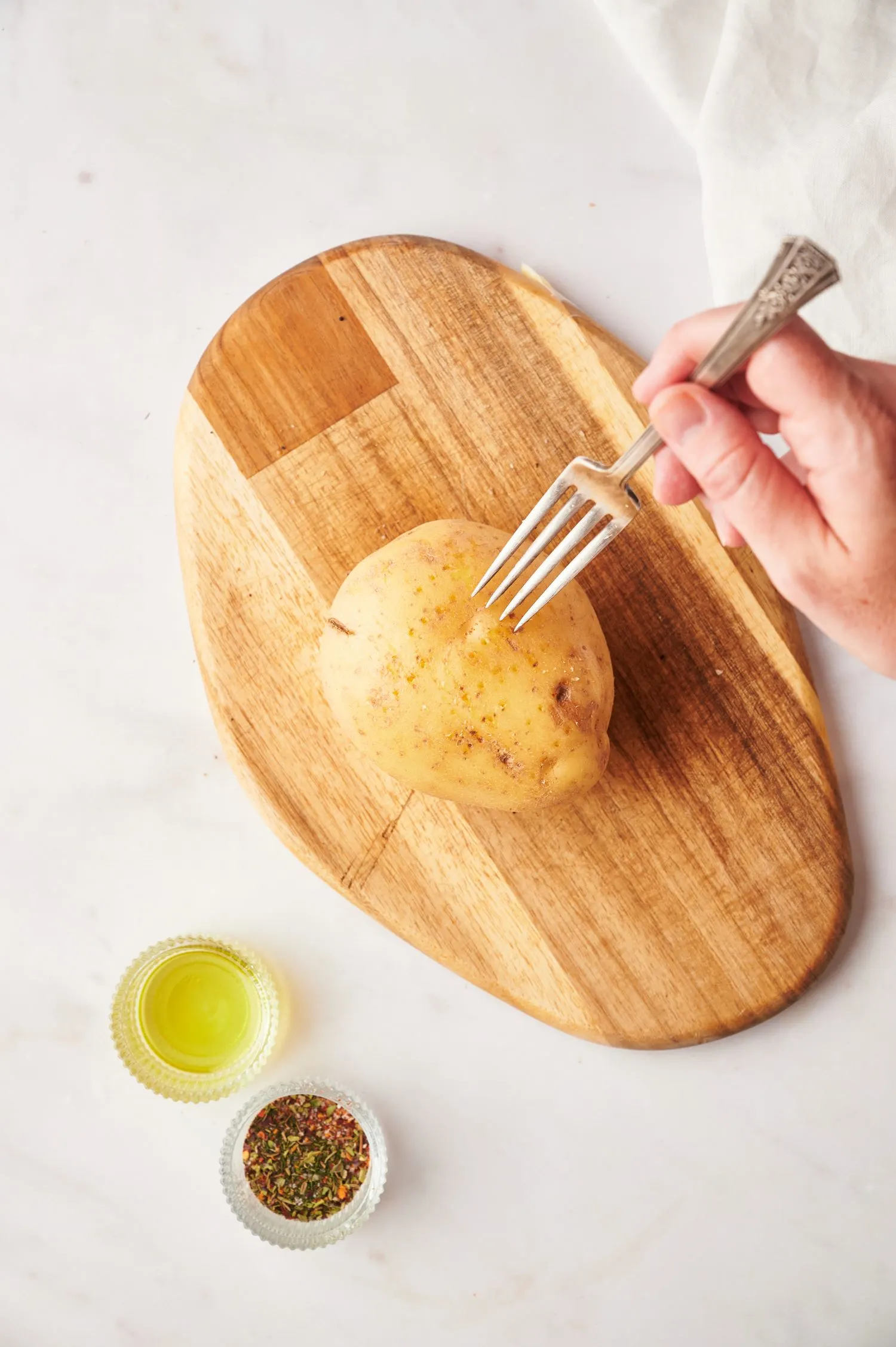 There are many different types of potatoes; the best kind for jackets is the floury kind. A large Maris Piper is my favourite, or you can pick up a loose 'baking potato' in the potato section of most supermarkets.
Give each potato a good wash and scrub, and pat dry with some kitchen roll.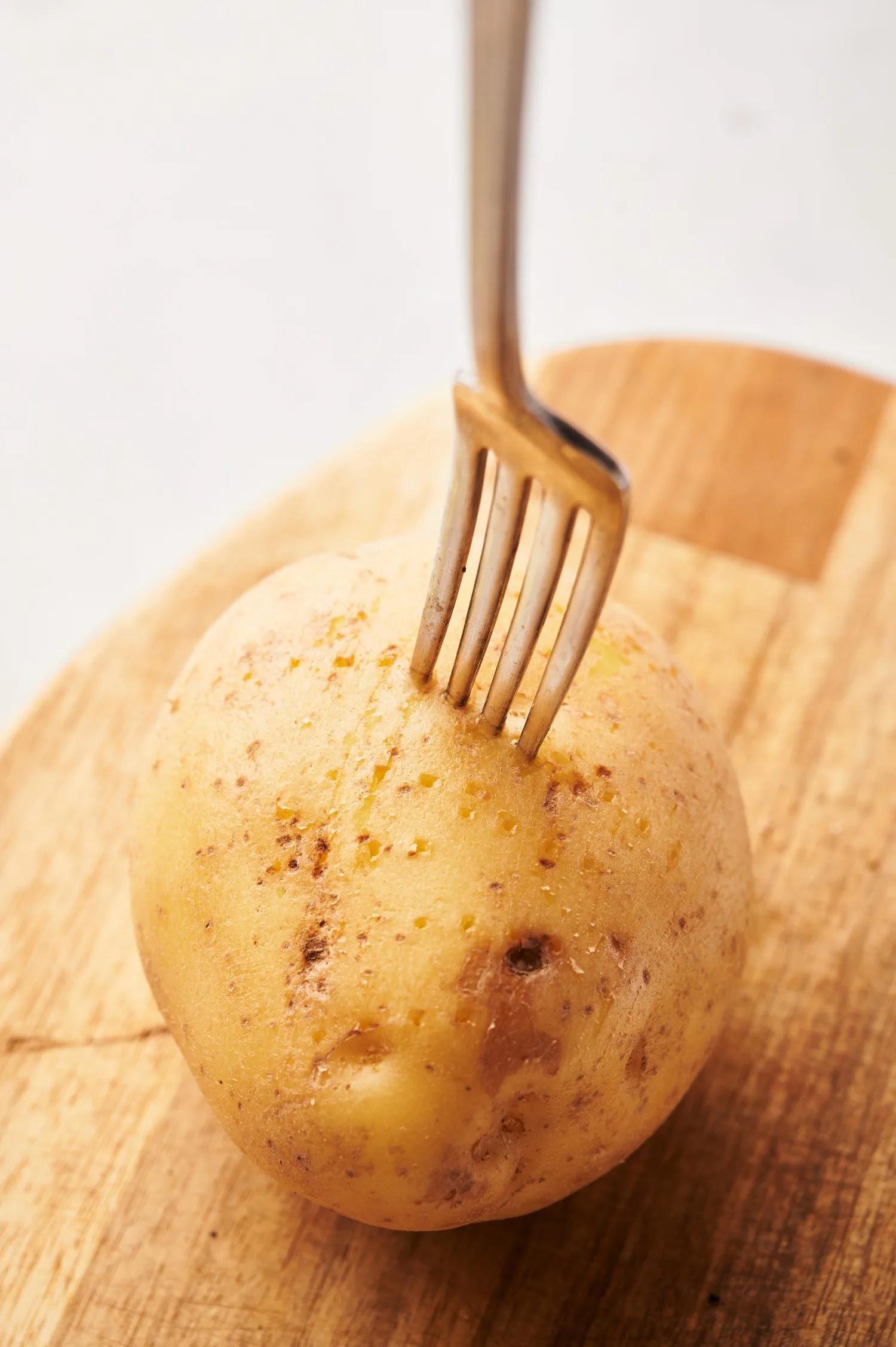 Pierce a few times with a fork and brush a little oil over the surface of each one. The oil will help the potato to achieve its crispy skin.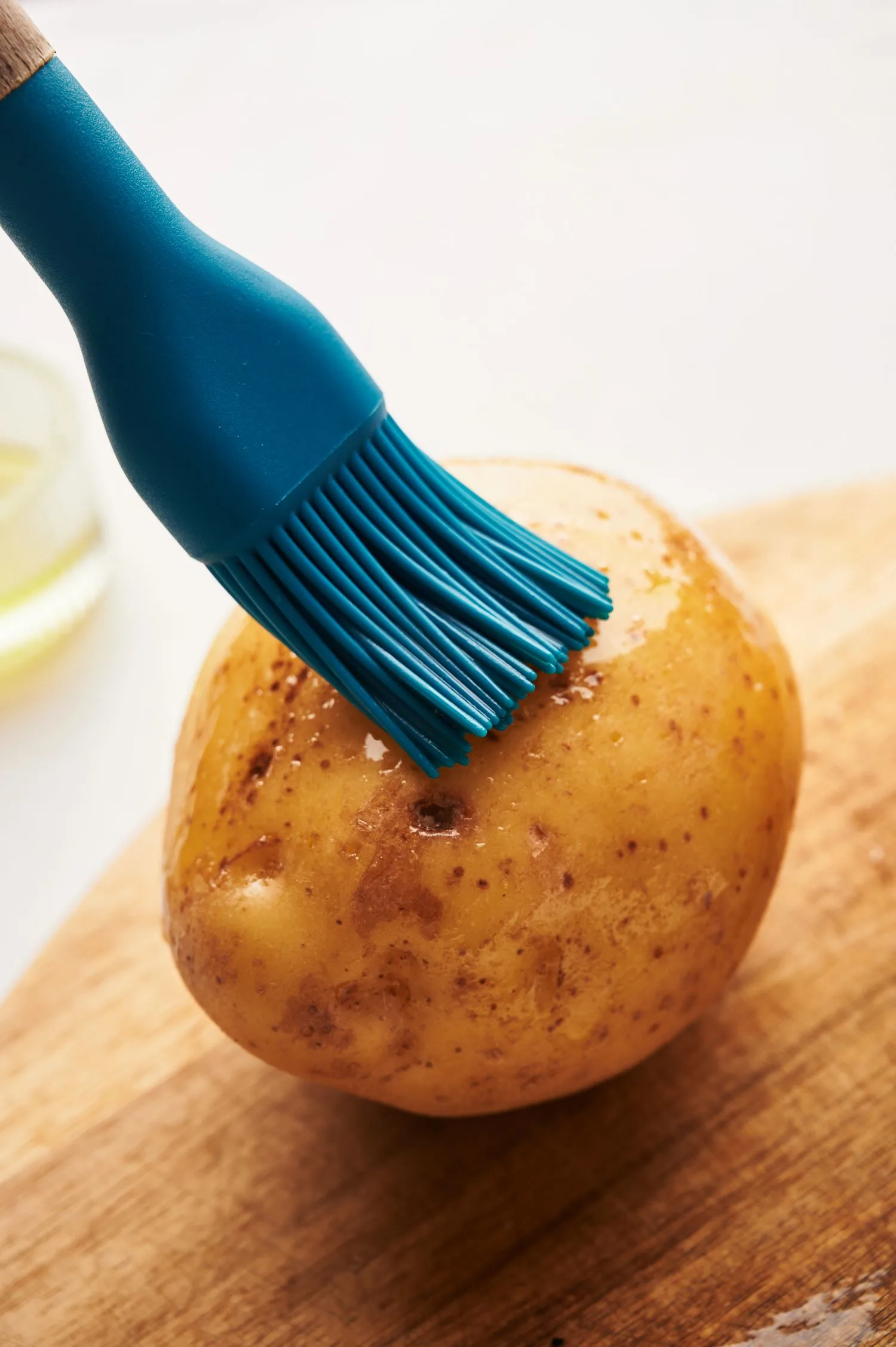 Sprinkle a little seasoning on the skin if you want to. I just add a little salt, but you could add some garlic or celery salt if you wanted.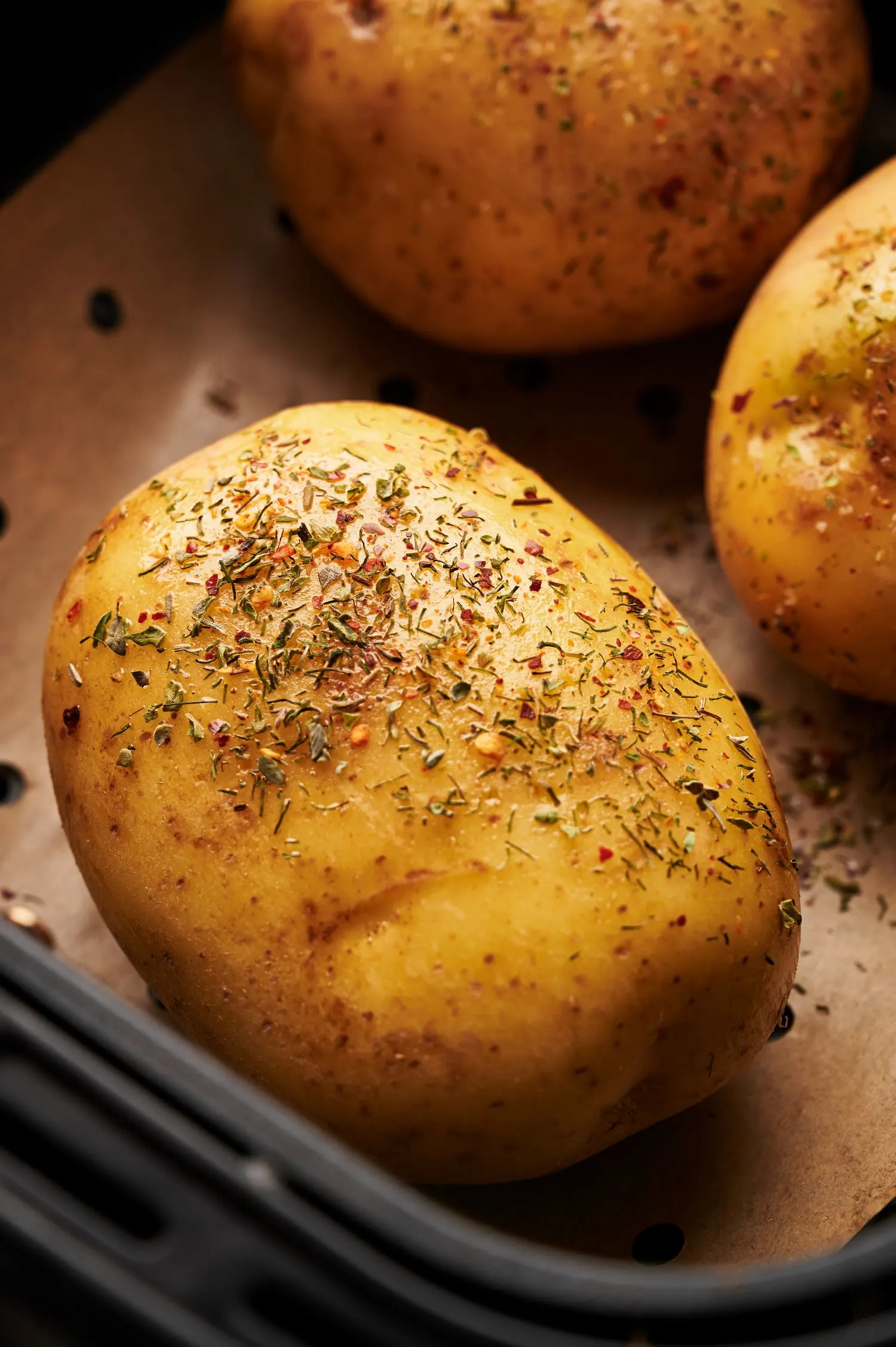 Place the potato or potatoes in the air fryer basket – I don't wrap them in foil as I like really crispy potato skin. If you don't want your skin as crispy, you can wrap them in foil and remove them for the last 15 minutes to crisp up.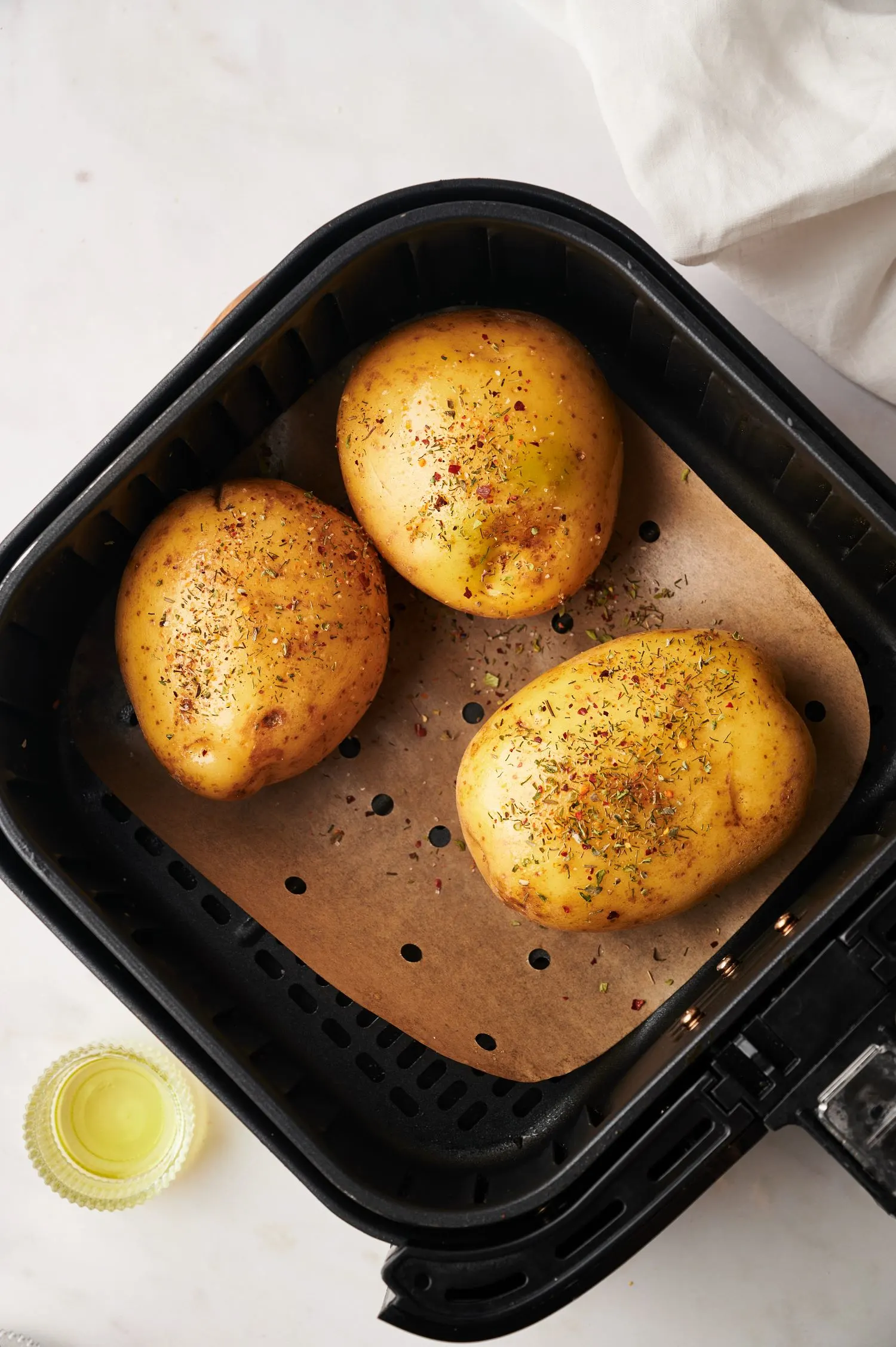 I cooked the potatoes at 200C (400F) for 40 minutes – depending on the size of your potato, you might need to increase or decrease the time accordingly.
Having used a few different air fryers over the years, I have found that some cook quicker than others. It's an idea to check on the baked potatoes a few times when you cook them for the first time in an air fryer – at least to turn them over once.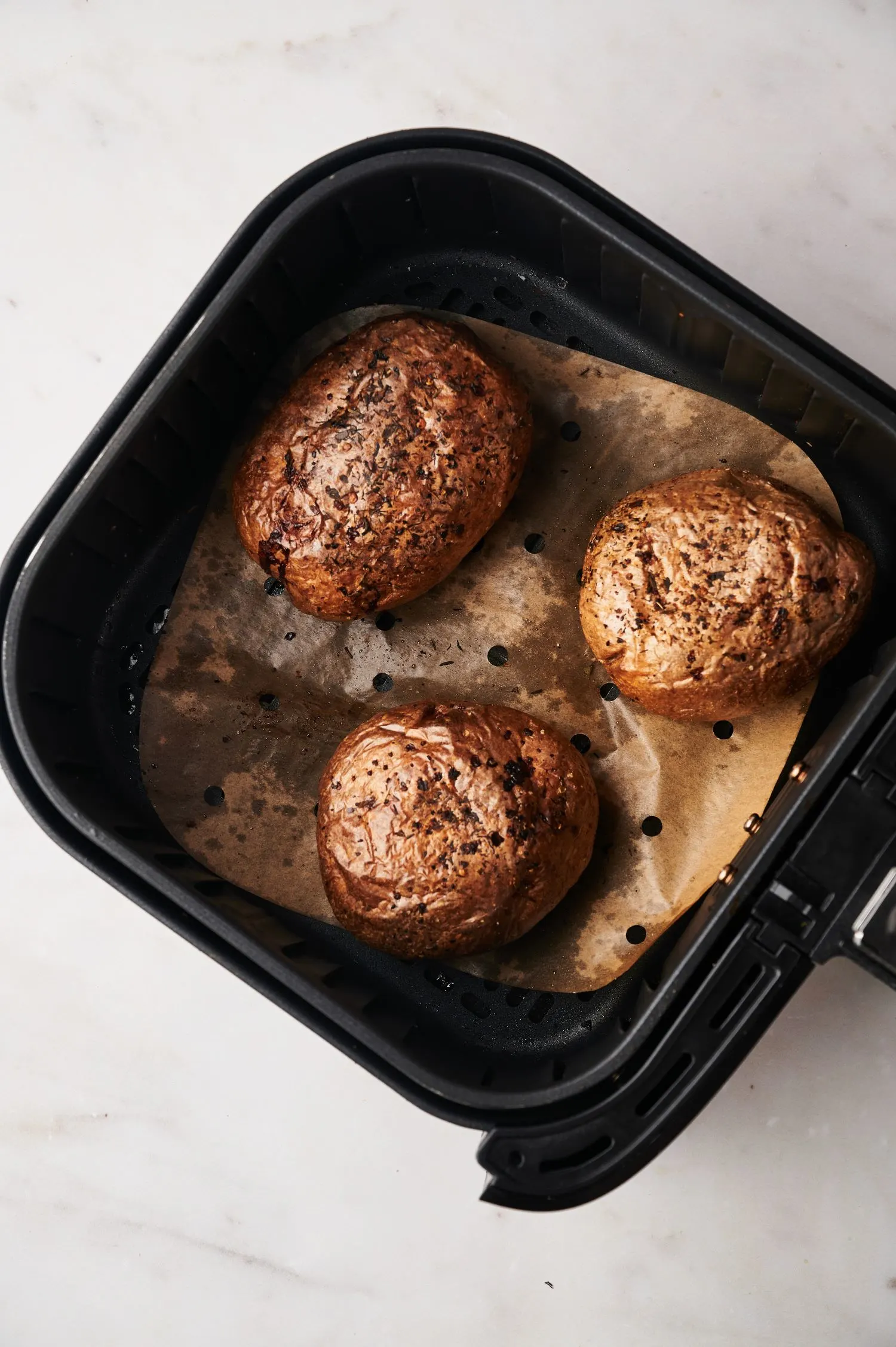 Check they are ready by piercing them with a sharp knife – the potato should be soft and fluffy on the inside.
When the baked potatoes are cooked to your liking, carefully remove them from the air fryer basket and slice them in half. Add some butter, grated cheese or your favourite jacket potato filling!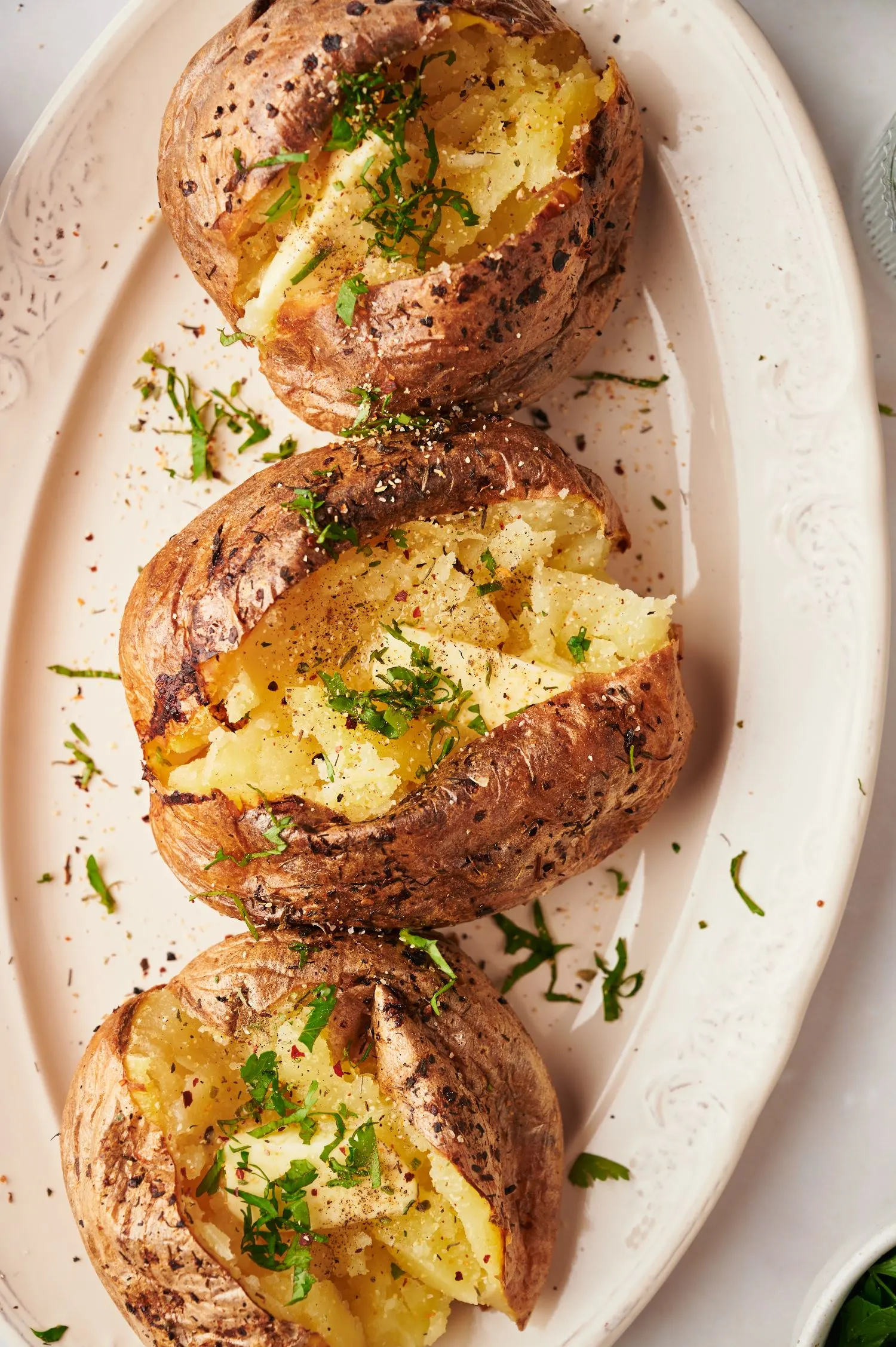 Do You Want To Cook It Faster?
If you don't have the time to wait for the air fryer to cook your baked potato but you still want the crispy skin, you can speed up the cooking time by microwaving the jacket potato for 10 minutes first and then crisp up the skin in the air fryer for 5 to 10 minutes (200C/400F).
Have you tried making jacket potatoes in an air fryer before? Let me know in the comments, or join me over in my Facebook Air Fryer group!