Experience the ease of cooking a frozen jacket potato in an air fryer. The result is perfectly crisp, fluffy jacket potatoes.
Add your favourite toppings and enjoy a tasty lunch or small dinner.
How To Cook Frozen Jacket Potatoes in an Air Fryer
I usually make air fryer baked potatoes from fresh potatoes, not frozen, so I wasn't sure how good these would taste.
The result? Surprisingly tasty! I'm not sure if it was because they were McCain frozen jacket potatoes, but either way, they scored high on the authentic baked potato test!
I cooked these in a Cosori air fryer, but frozen jacket potatoes can be made in any air fryer model.
I cooked four frozen jacket potatoes at once; you can cook more or less depending on the size of your air fryer.
What You Need
The main ingredient is, of course, frozen jacket potatoes. I used McCain jacket potatoes here, but feel free to choose any brand.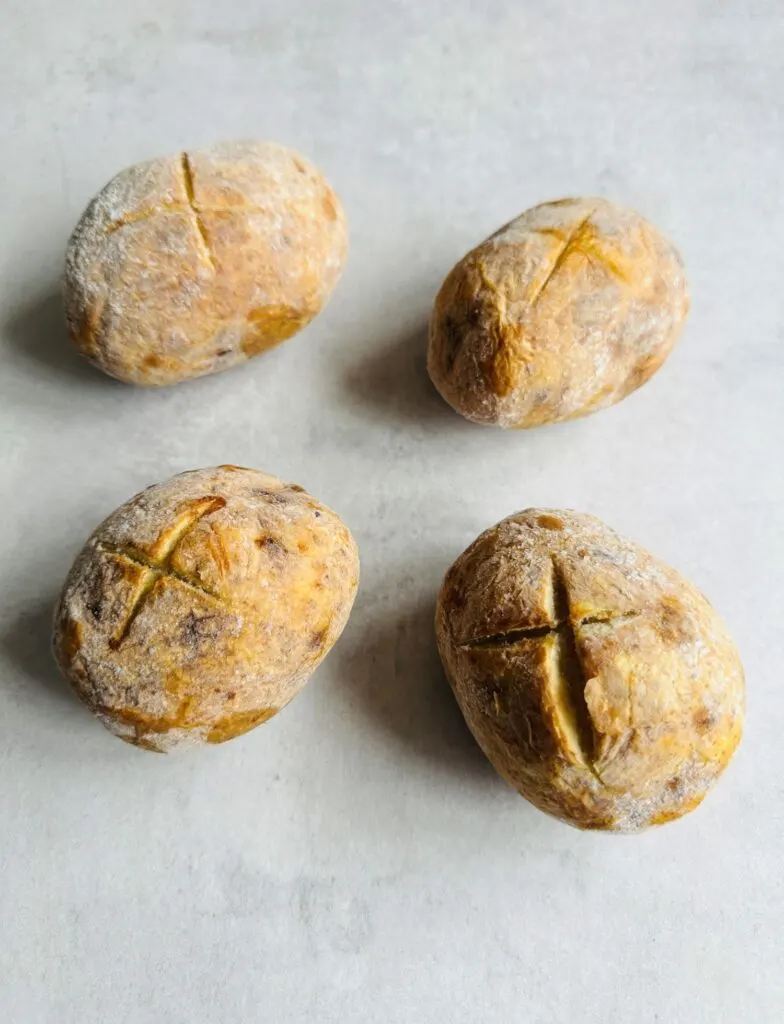 McCain frozen jacket potatoes are already pre-oven baked and offer a convenient, fuss-free option.
As for toppings, traditional options include a dollop of butter, grated cheese, baked beans, or chilli con carne. For a bit of a change, why not try sour cream and chives, tuna mayo, or even guacamole for a Mexican-inspired twist?
Making It
Let's get to air frying. Start by placing your frozen jacket potatoes directly into the air fryer basket. Set your air fryer to 200°C and let them cook for 25 minutes.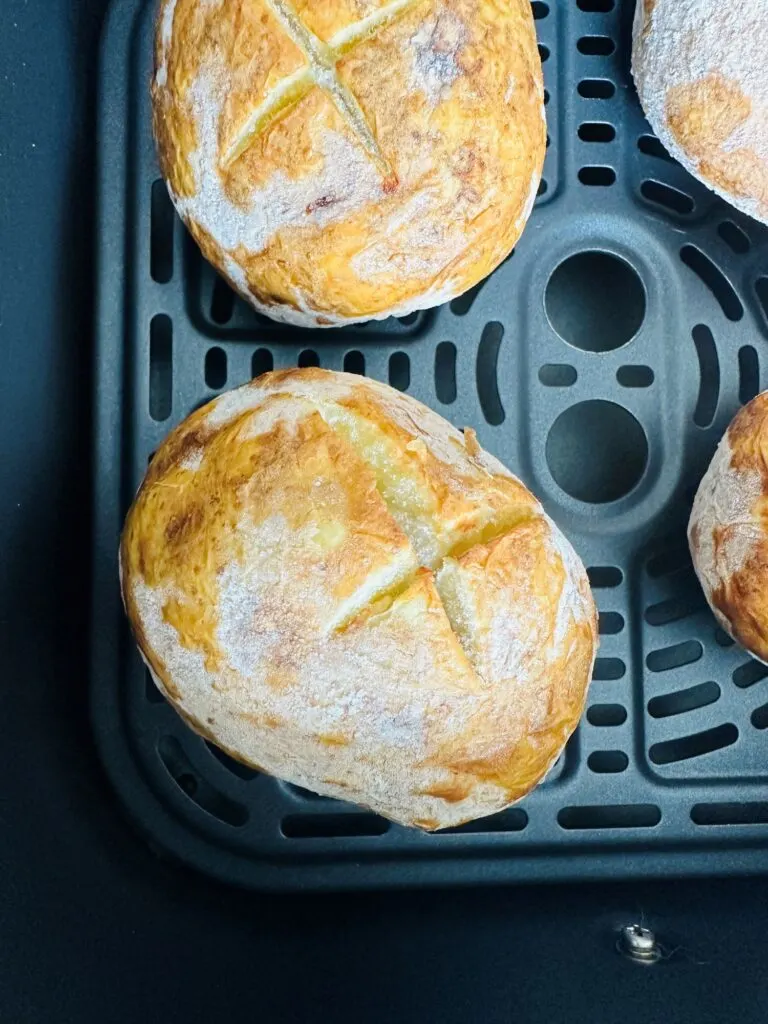 The hot circulating air of the air fryer ensures the skin gets beautifully crisp while the inside stays soft and fluffy.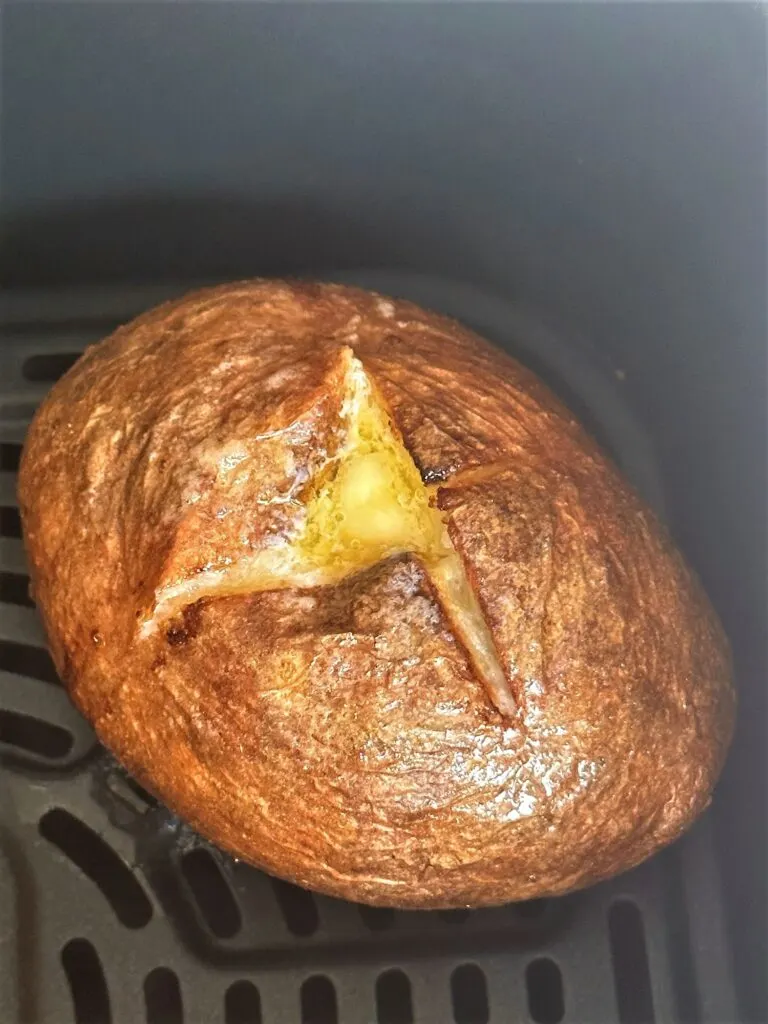 About three minutes before the end of the cooking time, optionally add a cube of butter to each potato. This will melt into the potatoes, adding a rich, buttery flavour that's irresistible.
If you're a cheese lover, now's your moment 😉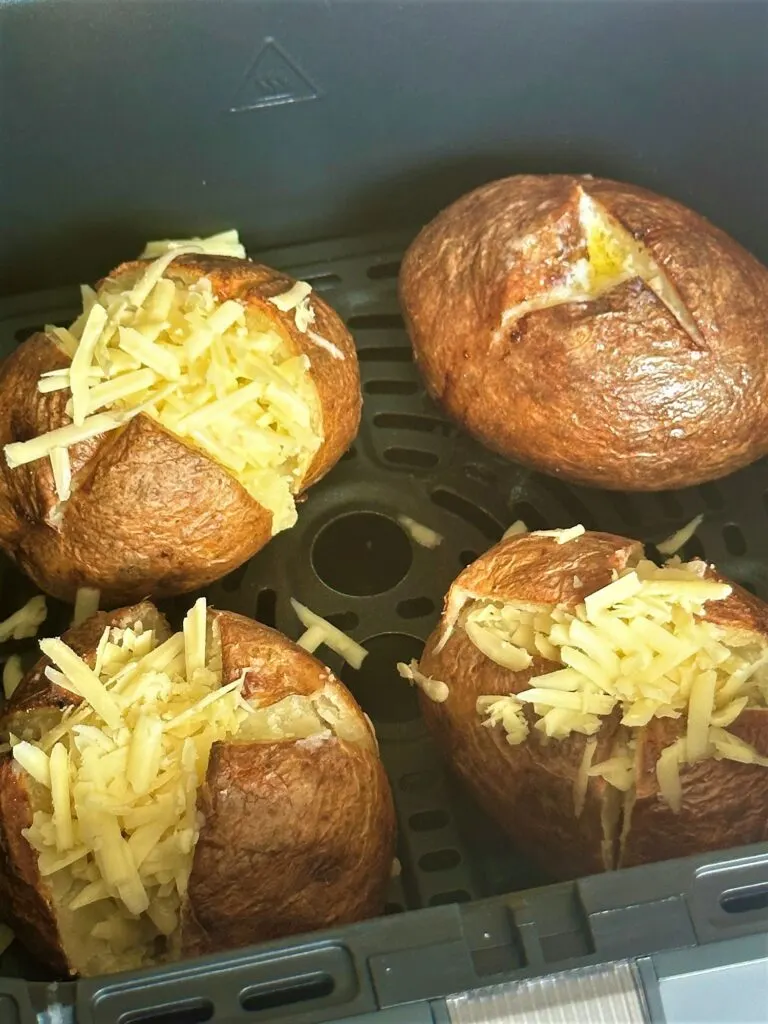 Remove the air fryer basket, and add your preferred amount of grated cheese to each potato, pressing it in so it doesn't fly away.
Return the basket to the air fryer for 2 to 3 minutes or until the cheese is melted.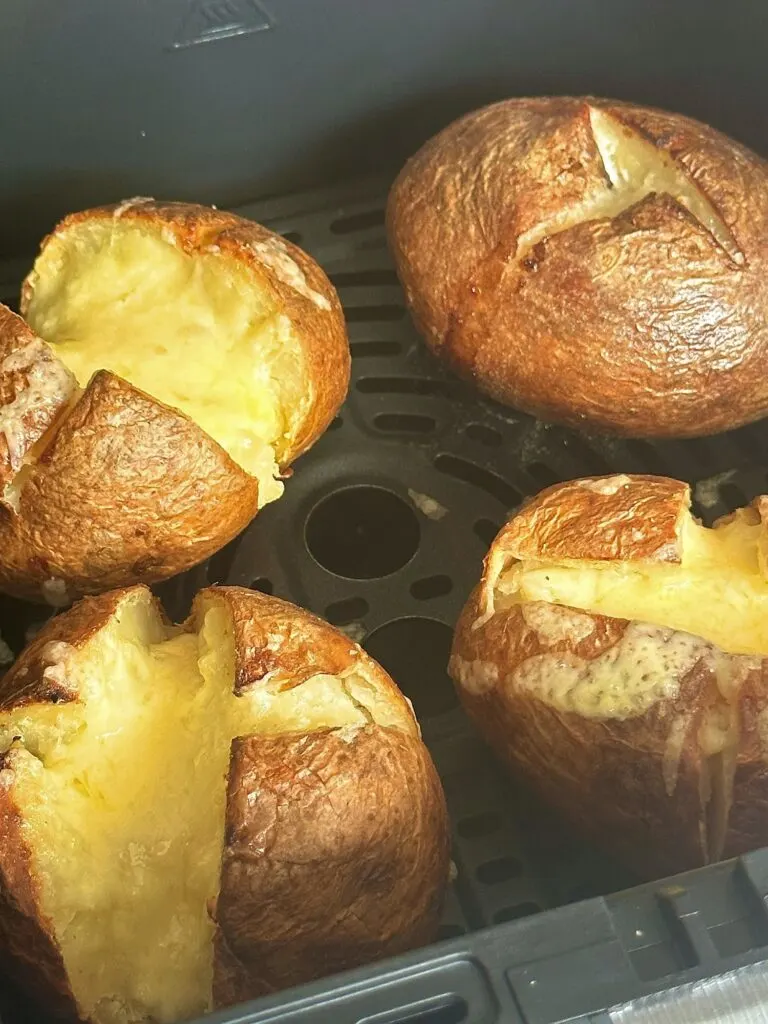 How to Serve Jacket Potato
Jacket potatoes are perfect as a meal, particularly when loaded with hearty toppings such as chilli, baked beans or a heated up leftover curry!
Pair them with a fresh, crisp salad or a serving of steamed vegetables on the side for a balanced meal.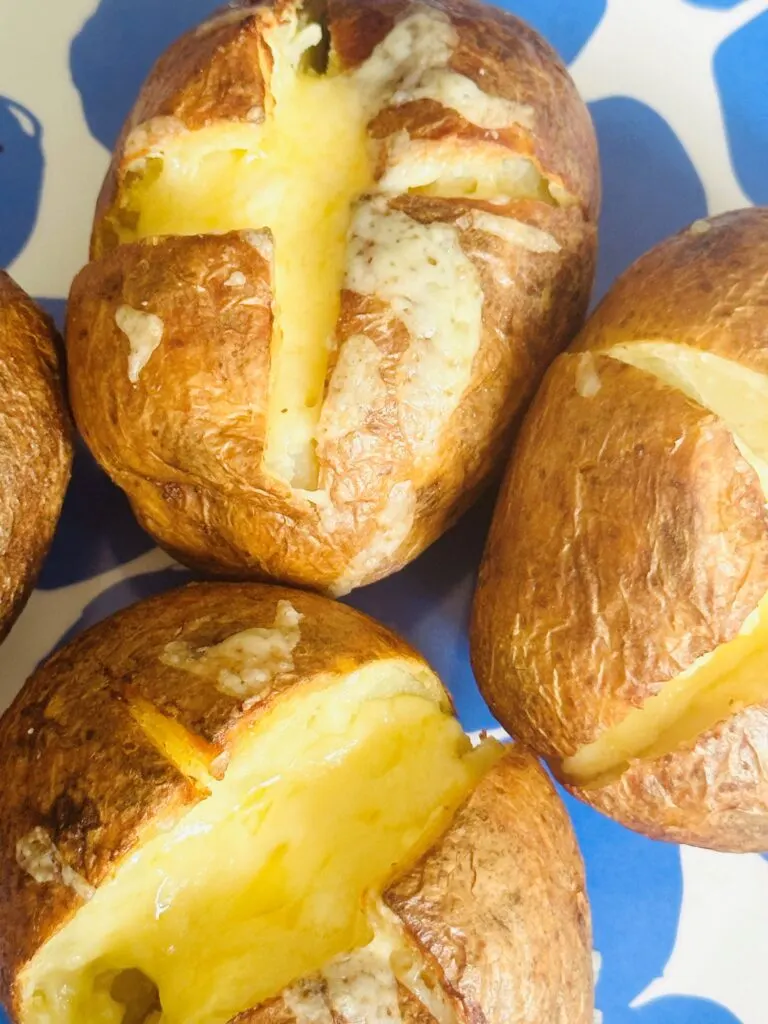 I enjoy having them for lunch as they are quick and easy to make.
Can I use a microwave to cook the frozen jacket potatoes instead of an air fryer?
If you're in a hurry, you can microwave the frozen jacket potatoes per the packet instructions, typically five minutes, and then transfer them to the air fryer for 5-10 minutes to get that desirable crispy skin.
More Air Fryer Potato Recipes
You can check out more of my air fryer recipes here or get some potato recipe inspiration below: