Who doesn't love potatoes? They're versatile, filling, and delicious. And believe it or not, they're perfect for breakfast!
These air fryer breakfast potatoes are a great way to start your day. They're crispy on the outside and fluffy on the inside, and thanks to a yummy seasoning, they're loaded with flavour.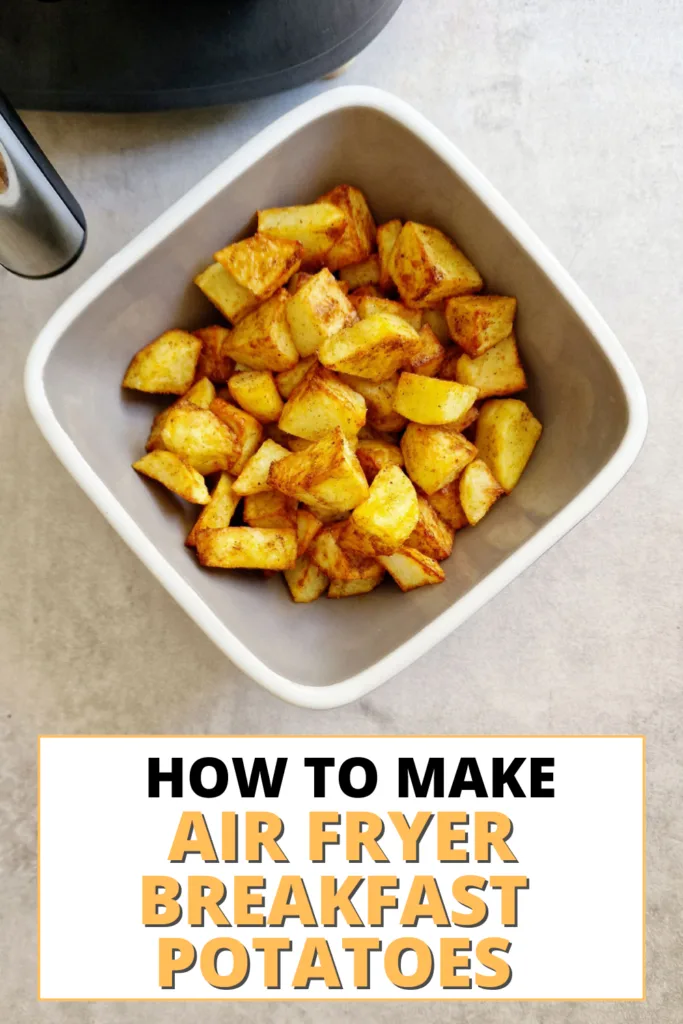 What Are Breakfast Potatoes?
When you think of breakfast, what comes to mind? Waffles, pancakes, porridge, cereal? While all of those are classic breakfast items, there's one more that you should be thinking about – breakfast potatoes!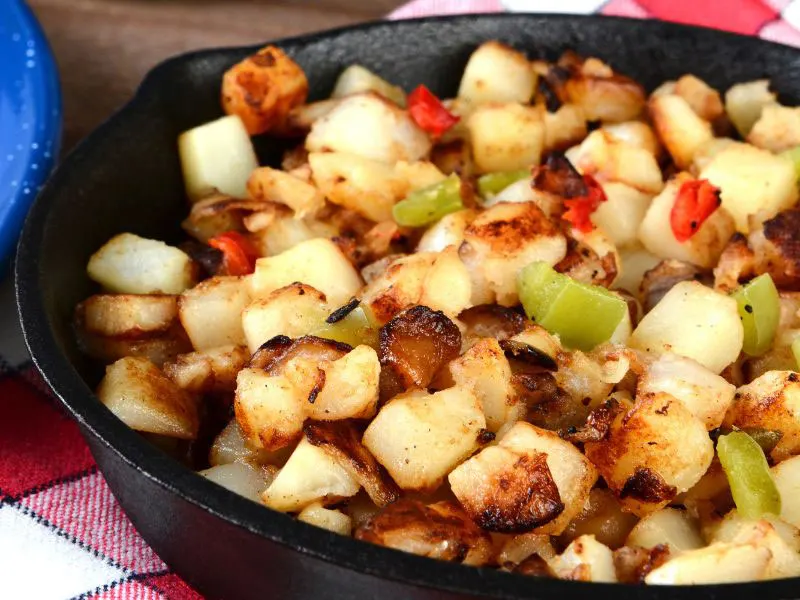 What are breakfast potatoes? They're essentially just diced or sliced potatoes that are cooked in a variety of ways.
They are typically served as part of your morning meal with other ingredients such as eggs and bacon, but they can also be made and served as a side dish at any time of the day.
How Are Breakfast Potatoes Made?
They can be roasted, fried, or air fried.
The key to making the best breakfast potatoes is to use the proper type of potato. For breakfast potatoes, you'll want to use a starchy potato like a Maris Piper. This type of potato will hold its shape better and won't turn to mush when cooked.
Are Breakfast Potatoes The Same As Hash Browns?
No, breakfast potatoes are different to hash browns. Hash browns are made by grating potatoes before frying them.
What Do You Serve With Breakfast Potatoes?
Breakfast potatoes can be enjoyed plain or with a variety of foods. Try them with eggs, bacon and sausages.
How To Make Air Fryer Breakfast Potatoes
If you're looking for a quick and easy way to make breakfast potatoes, look no further than your air fryer.
Related: My Best Air Fryer Recipes
Start by preheating your air fryer to 200C. Then, peel and chop 1 potato per person into 1-inch cubes.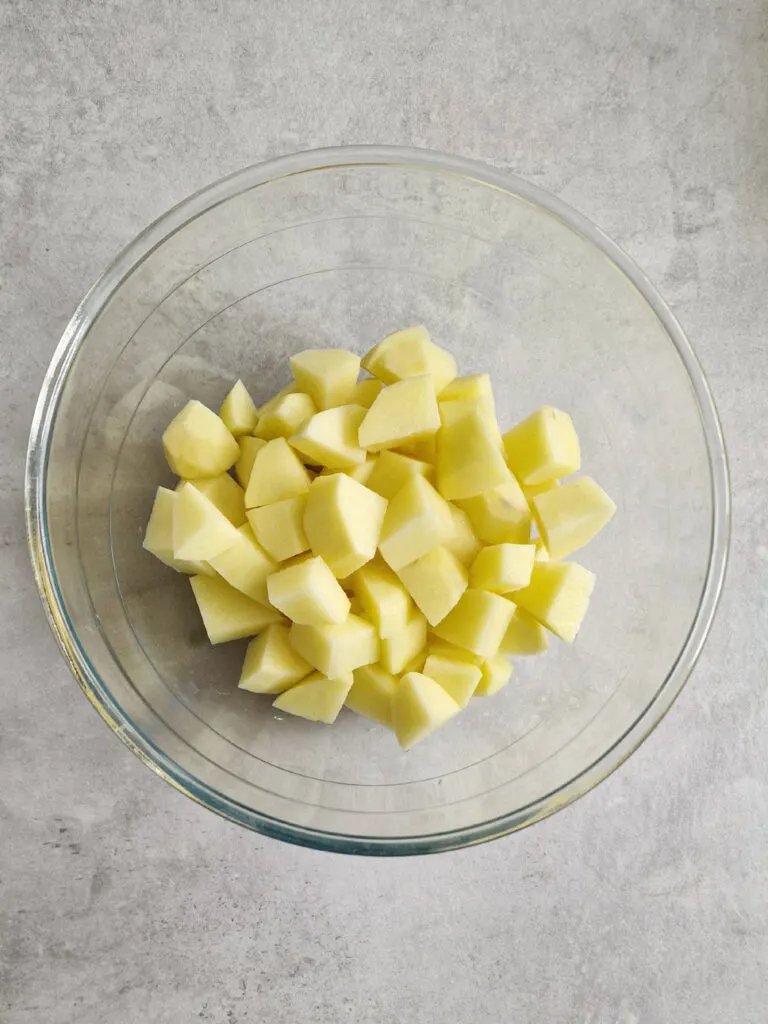 Rinse the potato cubes and pat them dry with some kitchen towel.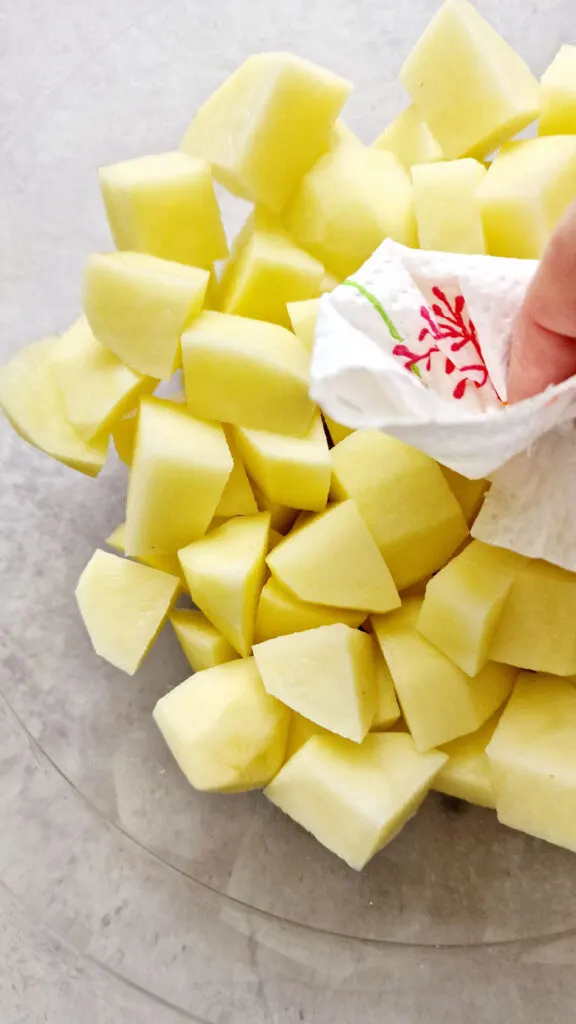 Add the chopped potatoes to a bowl and mix in 1/2 tablespoon of oil per potato, as well as some seasoning. I like to use black pepper, salt, smoked paprika and garlic powder, but you can use whatever seasonings you prefer.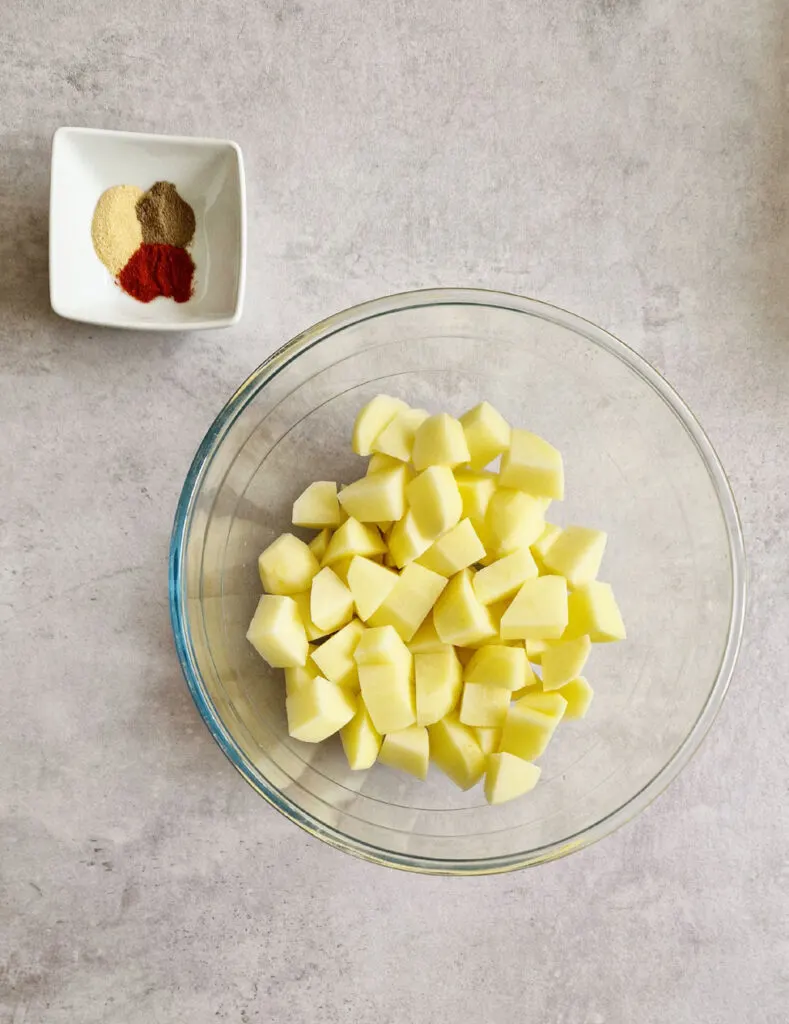 Once the potatoes are coated in oil and seasoning, add them to the preheated air fryer basket and air fry for 15 minutes.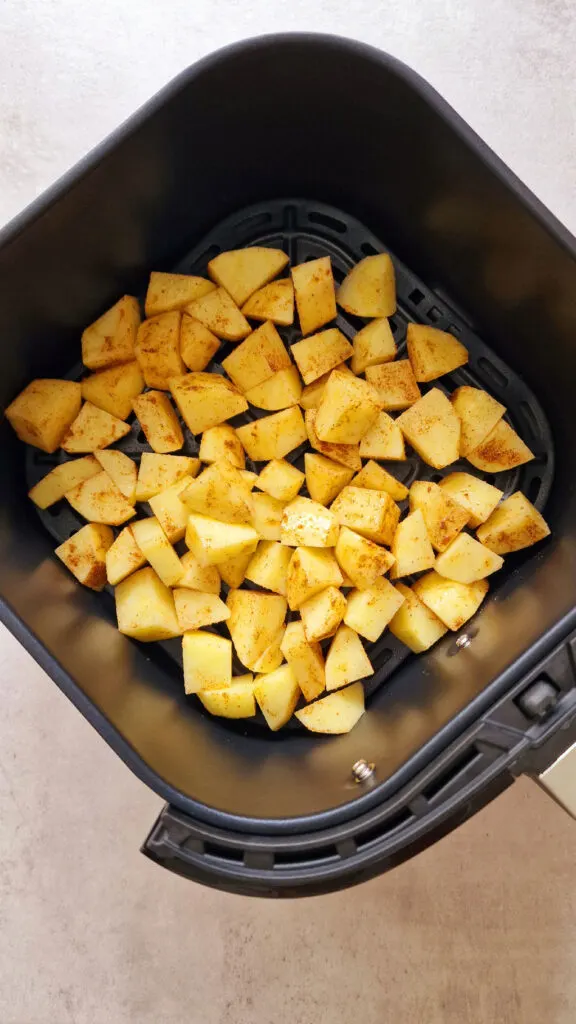 Check on them halfway through to shake them. As every air fryer is different, check on the potatoes at about 12 minutes to check for doneness.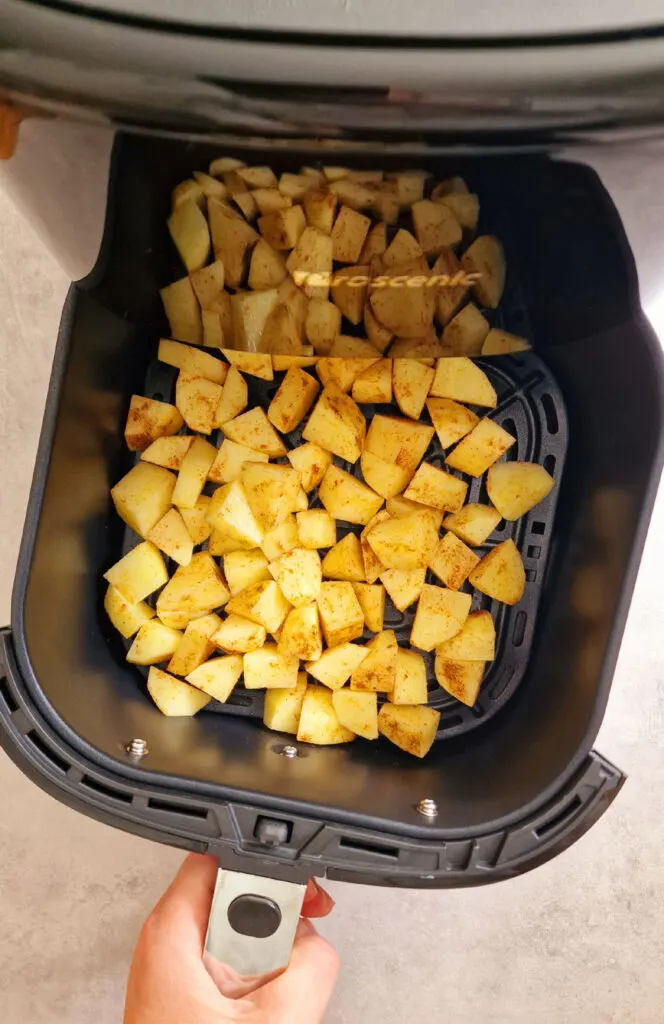 They should be golden brown and crispy when they are ready. If they require any additional cook time return to the air fryer for a further few minutes before checking in them again.
I made these air fryer breakfast potatoes in a Proscenic T21 Air Fryer which I am currently testing (full review coming soon!)
For a side dish, serve with your favourite toppings – cheese, sour cream, garlic sauce – or, if you are enjoying them as a breakfast recipe, serve them alongside some eggs and bacon.
Enjoy!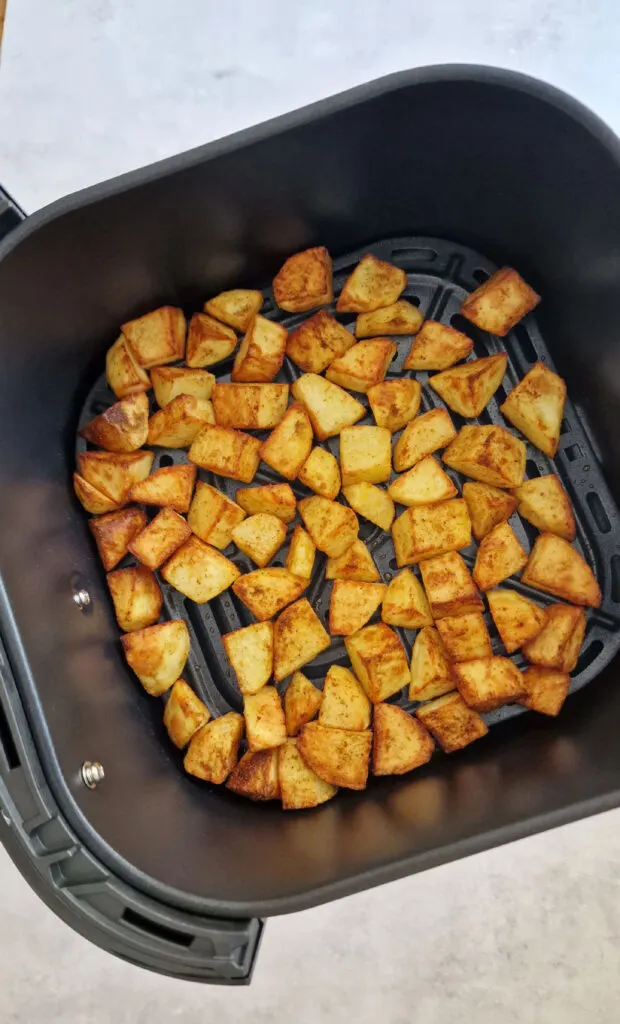 More Air Fryer Potato Recipes