Bring a taste of Spain into the kitchen with this delicious slow cooker chicken and chorizo.
How To Make Slow Cooker Chicken and Chorizo
Although this is a minimal preparation slow cooker recipe, I do recommend that you dry fry the sliced chorizo before adding to the slow cooker or your final dish might be a bit oily.
Slow Cooker Chicken and Chorizo Ingredients
This recipe serves four people but you can increase or decrease it according to how many servings you need.
Scroll down to the recipe card at the bottom for detailed instructions and to save/print out the recipe!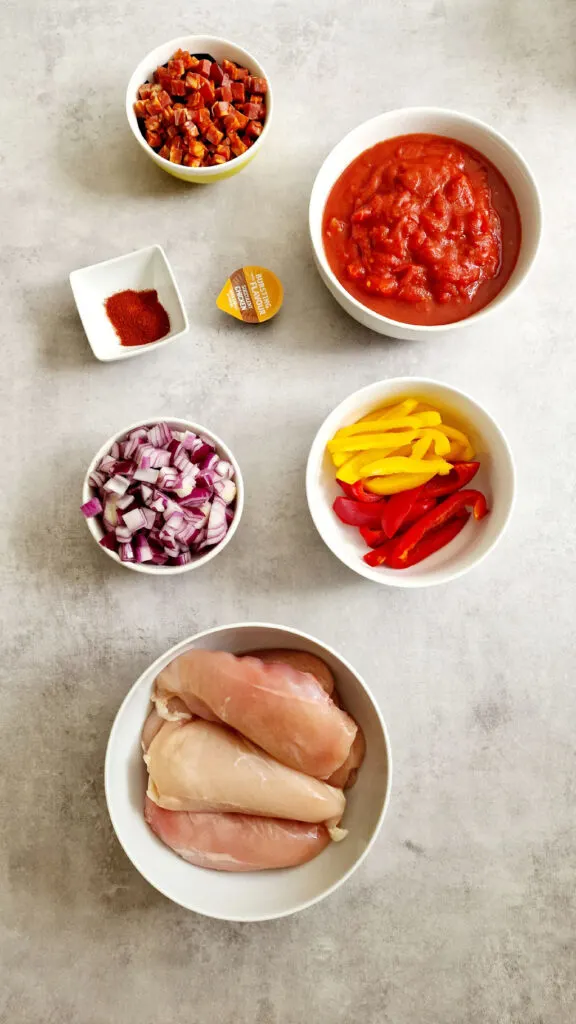 150g chorizo, cubes or cut into 1cm slices
2 red onions, sliced
2 cloves garlic, crushed
2 red or yellow peppers, deseeded and chopped
2 x 400g tin of chopped tomatoes
1 chicken stock pot or cube (dissolved in 50ml of boiling water)
2 tsp smoked paprika
8 boneless chicken thighs (or 4 chicken breasts)
Fresh flat leaf parsley – optional garnish
After you have dry fried the chorizo add everything to the slow cooker and give it a good stir.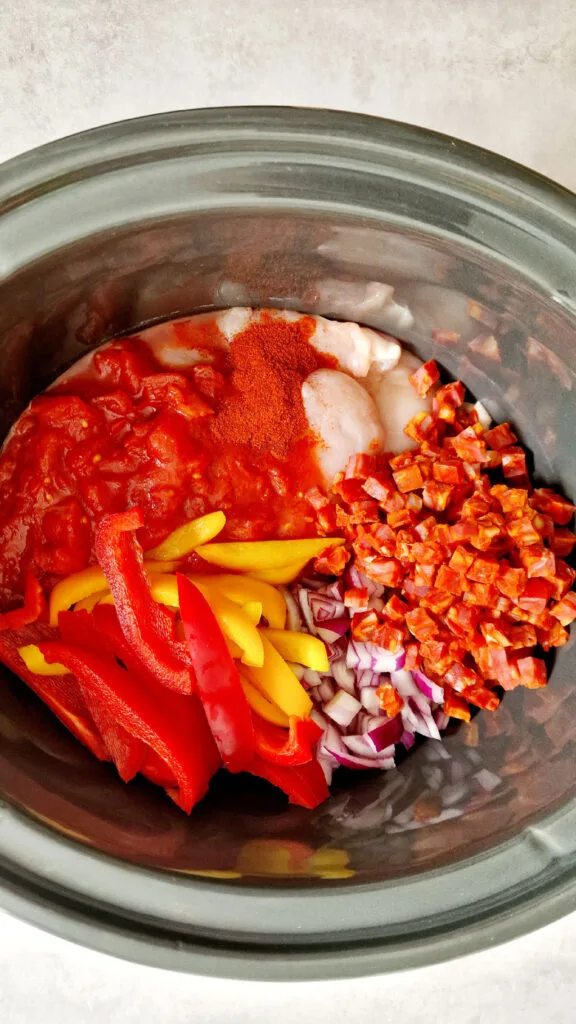 Set the slow cooker off on low for 6 to 8 hours or high for 4 hours.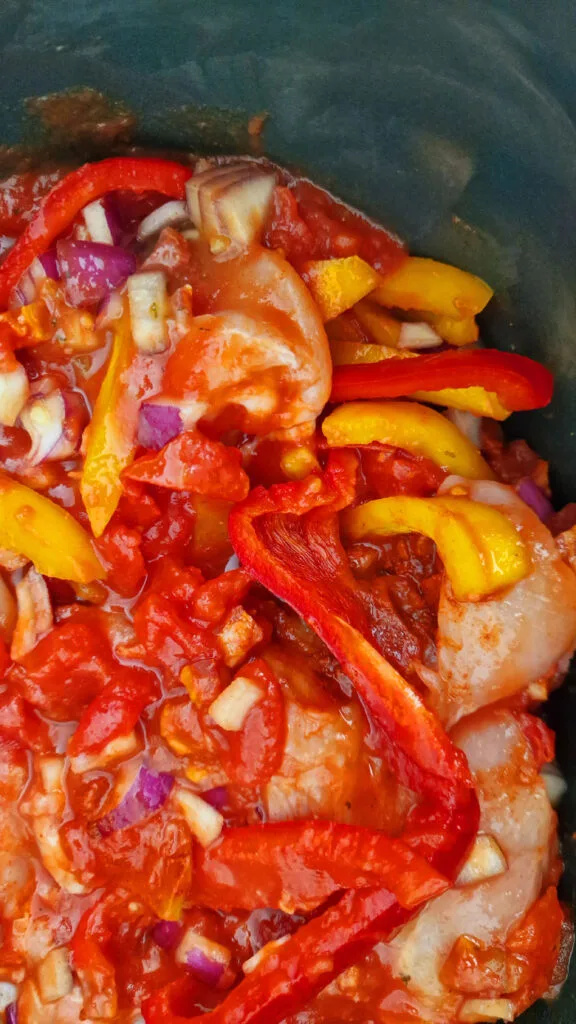 I like to add cooked rice into the slow cooker at the end – I remove the chicken before stirring in the rice, then replace the chicken and gently break it apart into chunks ready for serving.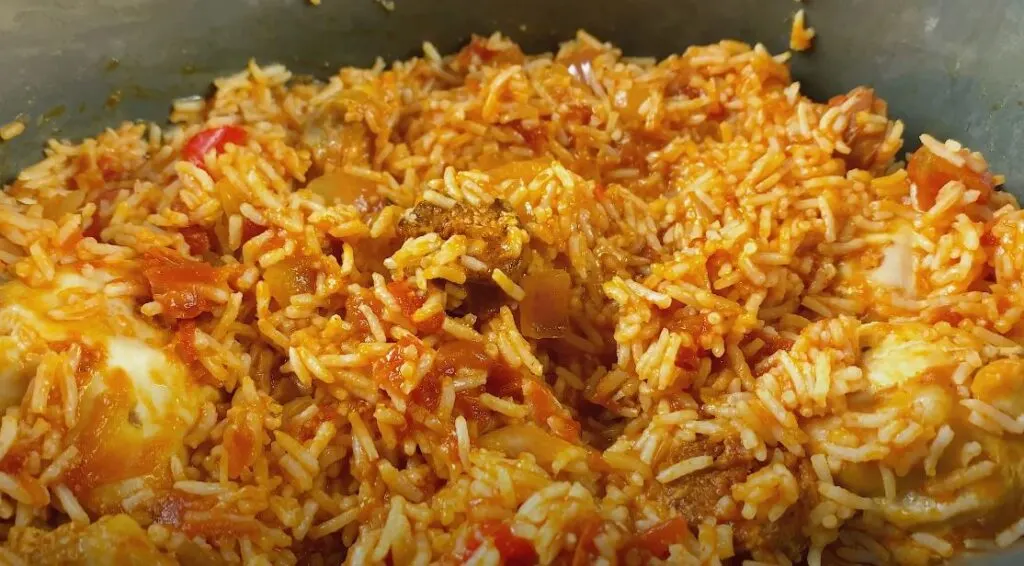 But you can serve it with a potato side or as a jacket potato topping.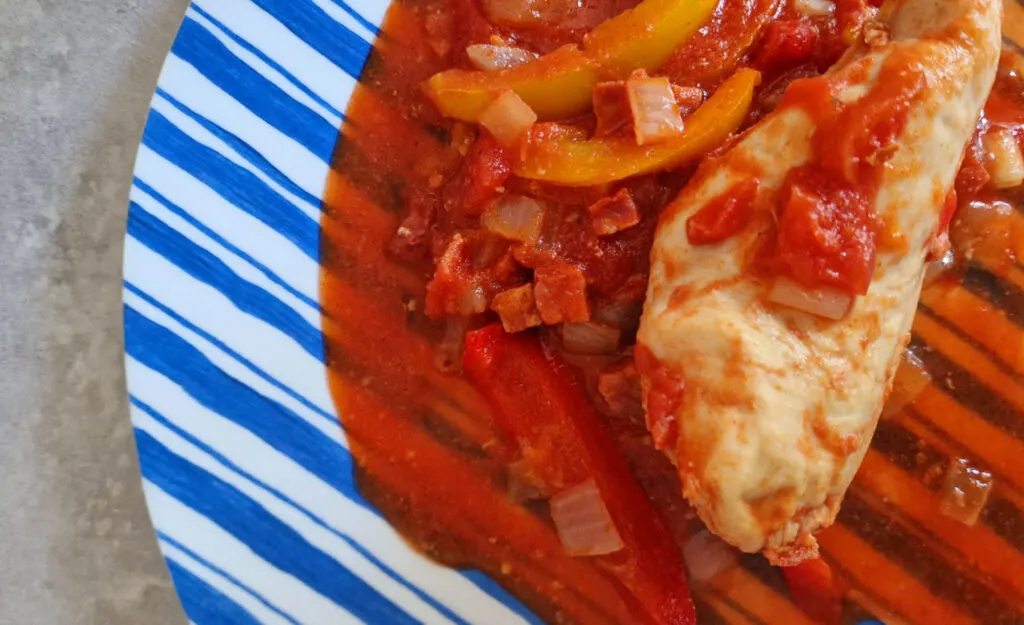 Watch Me Making It!
I hope you enjoyed making this recipe – let me know in the comments what you think!
More Slow Cooker Chicken Recipes