This slow cooker chicken salsa recipe is a delicious combination of flavours from only a few ingredients.
The ingredients are easy to find, and the recipe is quick to prepare. It's perfect for any occasion, whether you're hosting guests or looking for something quick to make for dinner.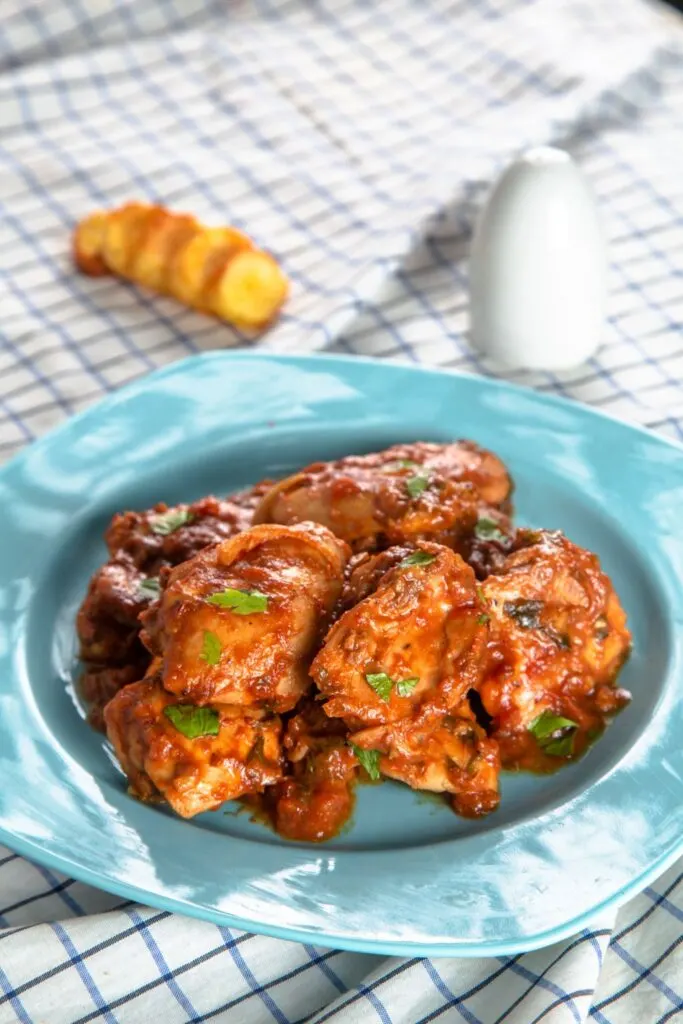 What You Need
Aside from your slow cooker, you don't need many ingredients, unless you decide to make your own salsa. If you're familiar with my other slow cooker recipes you will know I prefer simple and minimal preparation work!
(Scroll to the recipe card at the bottom for exact measurements)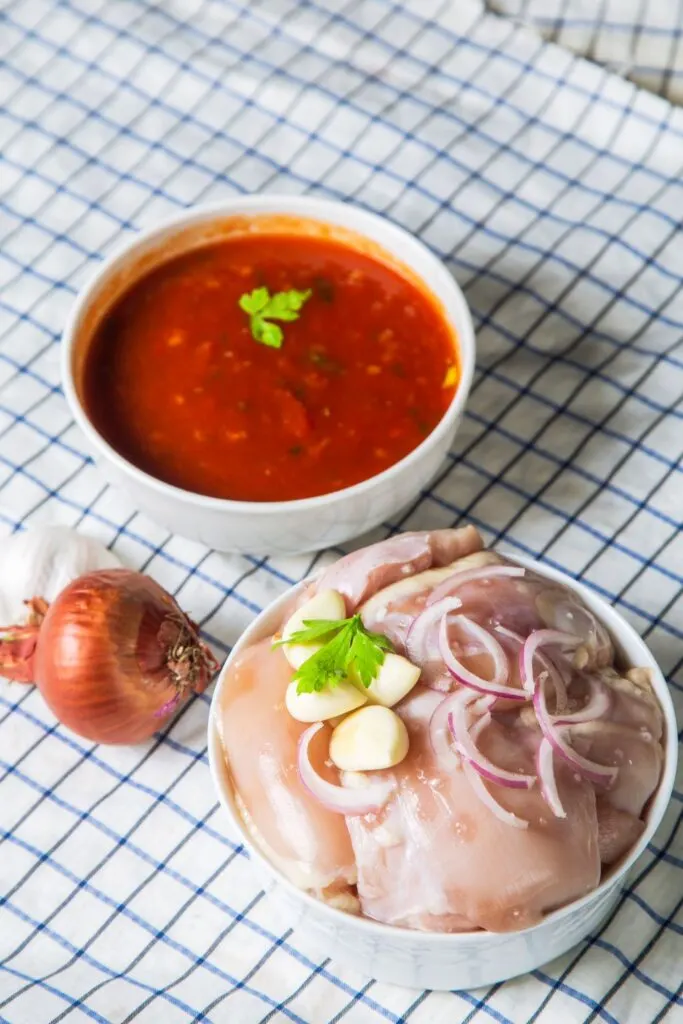 Boneless chicken thighs
Salsa – you can buy a jar from the supermarket, or make your own. I have two salsa recipes, one is a quick and easy salsa (which is what I would use for this recipe) and the other is a slightly longer version – roast tomato salsa.
Garlic – I go quite heavy on the garlic cloves with this recipe (8 cloves!) but you can reduce this down to 2 or 3 if you are using a garlic rich salsa.
Red or brown onions
Paprika – I prefer to use smoked, but you can use normal too.
Making It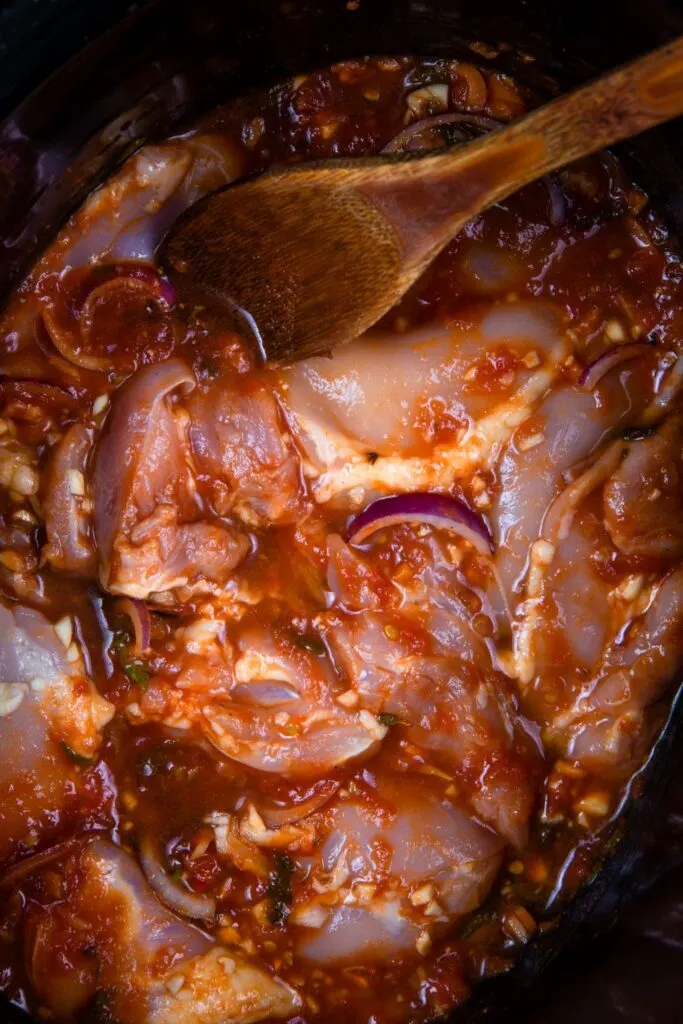 Unless you are making the salsa yourself, it really is as simple as adding all the ingredients to the slow cooker, stirring them together and placing the lid on top.
You don't need to add any additional liquid as the chicken will release enough liquid during the cooking time.
I cook it for 6 to 8 hours on low, or about 4 hours on high.
What To Serve With Slow Cooker Salsa Chicken
Ideas include rice, mashed potato, potato wedges or chips.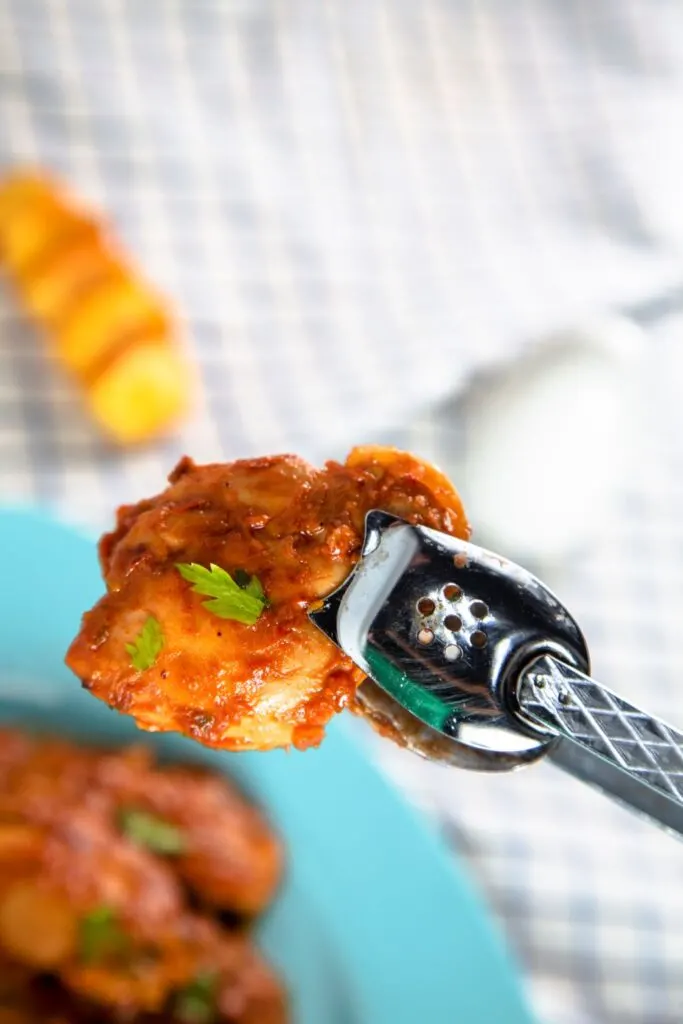 Did you know I have a slow cooker recipe book out? You can either buy the digital version here, or, buy the paperback version on Amazon!
I also have a slow cooker recipe group on Facebook – come and join me!