Are you looking for some jacket potato inspiration? These delicious baked potatoes are versatile and can be paired with all sorts of flavours. From bacon, cheese, eggs, and salsa to broccoli, pesto sauce, and cheddar cheese – there's no limit to what you can do!
In this blog post, we'll give you some ideas on how to jazz up your next jacket potato dinner.
Cheese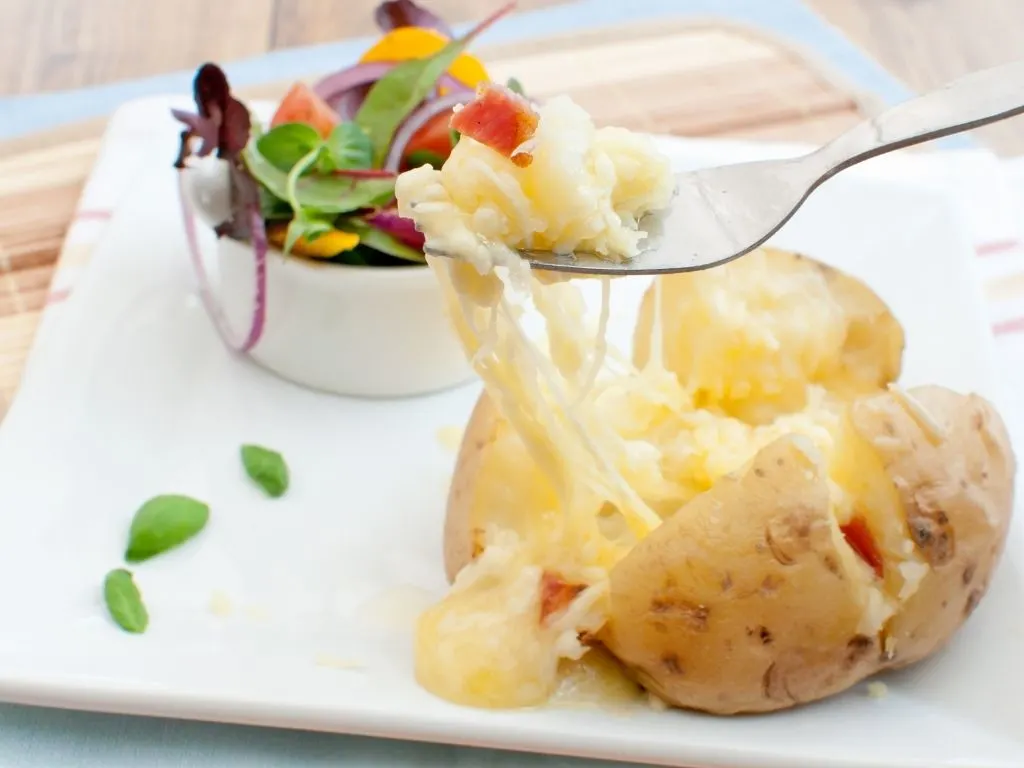 Starting off with a classic, jacket potato and cheese is straightforward and easy. There are many different types of cheese you could use, but cheddar is the most common. Just grate some cheese over the top when it is freshly cooked and let it melt all over. Yum.
Butter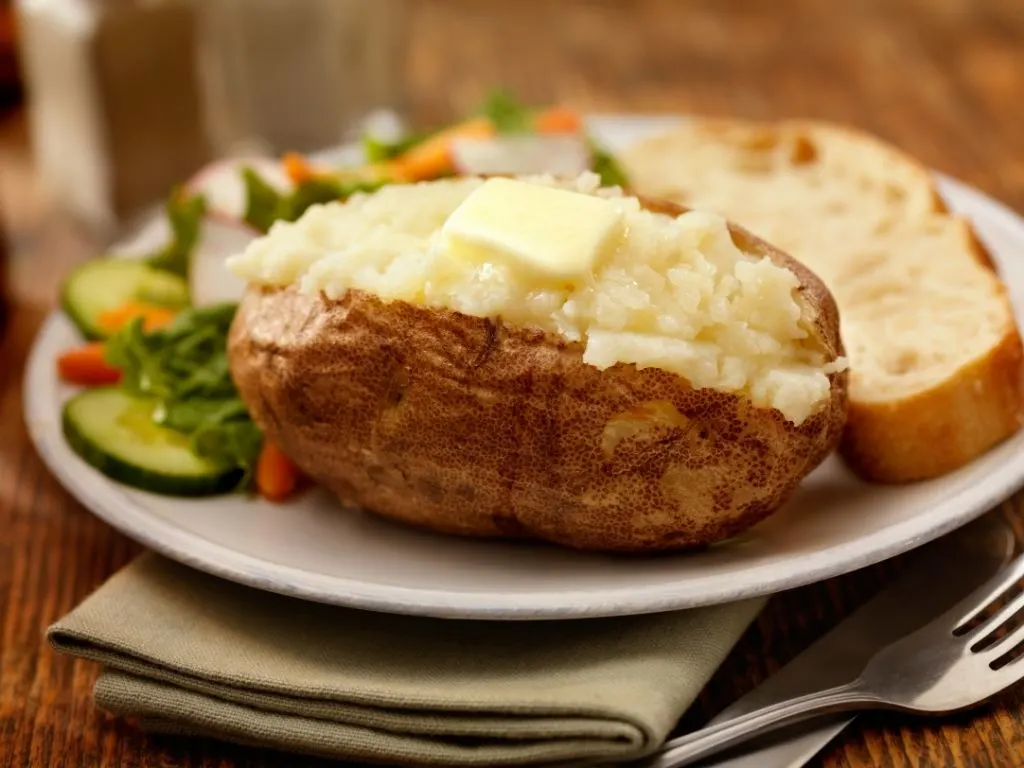 Another simple and classic addition to a jacket potato, just add a tablespoon or 2 to the potato after it has cooked and leave it to melt through.
Sour Cream and Chives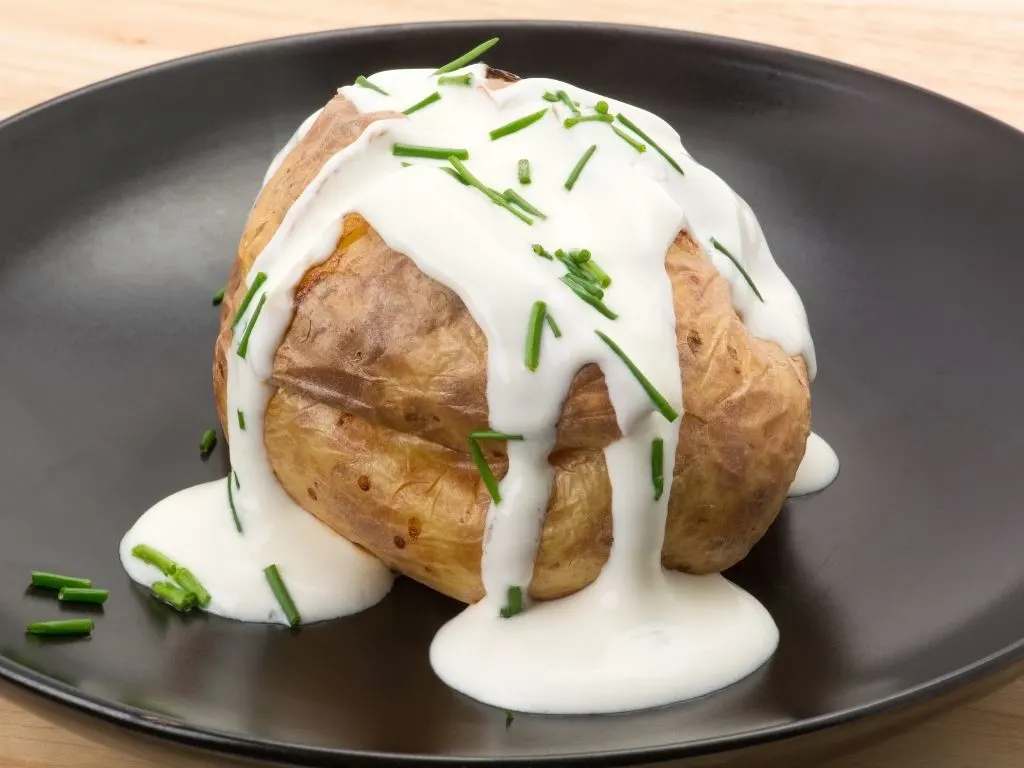 Sour cream and chives are a quick and easy to prepare jacket potato topping, simply mix some sour cream, chopped fresh chives and maybe some finely sliced onions (or shallots) and then serve it on top of a baked potato.
Garlic Mayonnaise or Garlic Butter Sauce
Garlic mayonnaise is one of my favourite baked potato toppings! To make the garlic mayonnaise, either add some freshly crushed garlic to some already made plain mayonnaise or, you can make garlic mayonnaise from scratch.
Ketchup, Mustard, or BBQ Sauce
Another quick and straightforward topping, once the baked potato has finished cooking, just add your favourite condiment on top! You could even make homemade BBQ sauce if you wish.
Bacon, Onions, and Cheese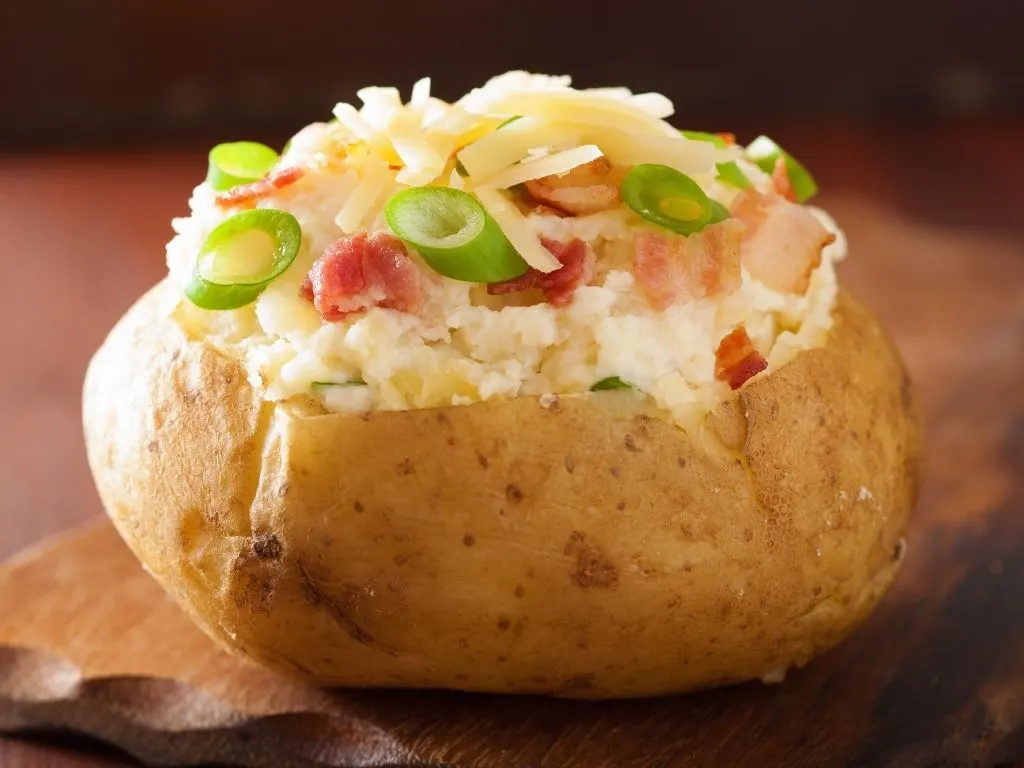 Fry up some bacon until it is crispy and then break it up into smaller bits. Add some chopped onion and grated cheese.
Salsa
For a Mexican twist, add a few tablespoons of salsa to your baked potato. Either use a jar of shop-bought salsa, or you can make a quick and easy salsa at home or a slower roasted salsa.
Chilli Con Carne or Bolognese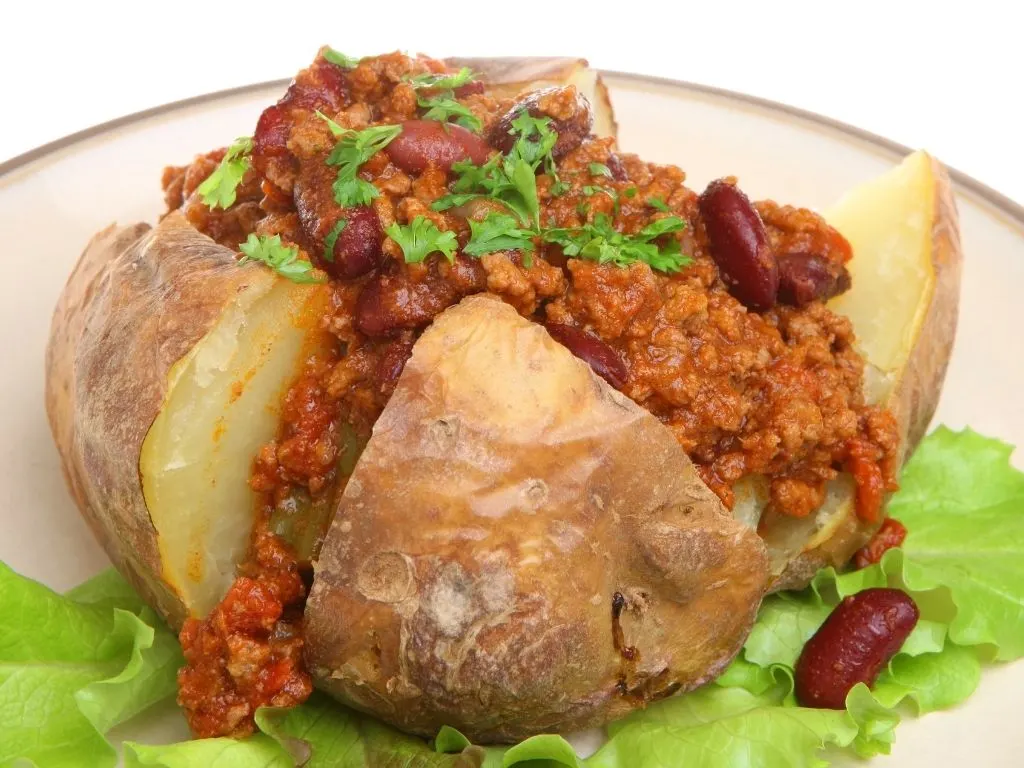 Using extras from a chilli con carne or bolognese meal is the perfect way to ensure no food goes to waste and helps stretch food further. I like to make a little extra of these when I make a slow cooker chilli con carne or bolognese and then use the extra as a baked potato topping for lunch the next day. The same goes for many of my slow cooker recipes, especially slow cooker chicken casserole and beef stew.
Coronation Chicken
Adding coronation chicken to a jacket potato is another simple topping; either make some extra when you prepare it for sandwich fillings or make it whilst you are waiting for your potato to cook.
Tikka Masala
Like the potato toppings mentioned in number 8 above, tikka masala, or any other curry, is an excellent way of using up leftovers from dinner; plus, it tastes great on top of a warm spud!
Tuna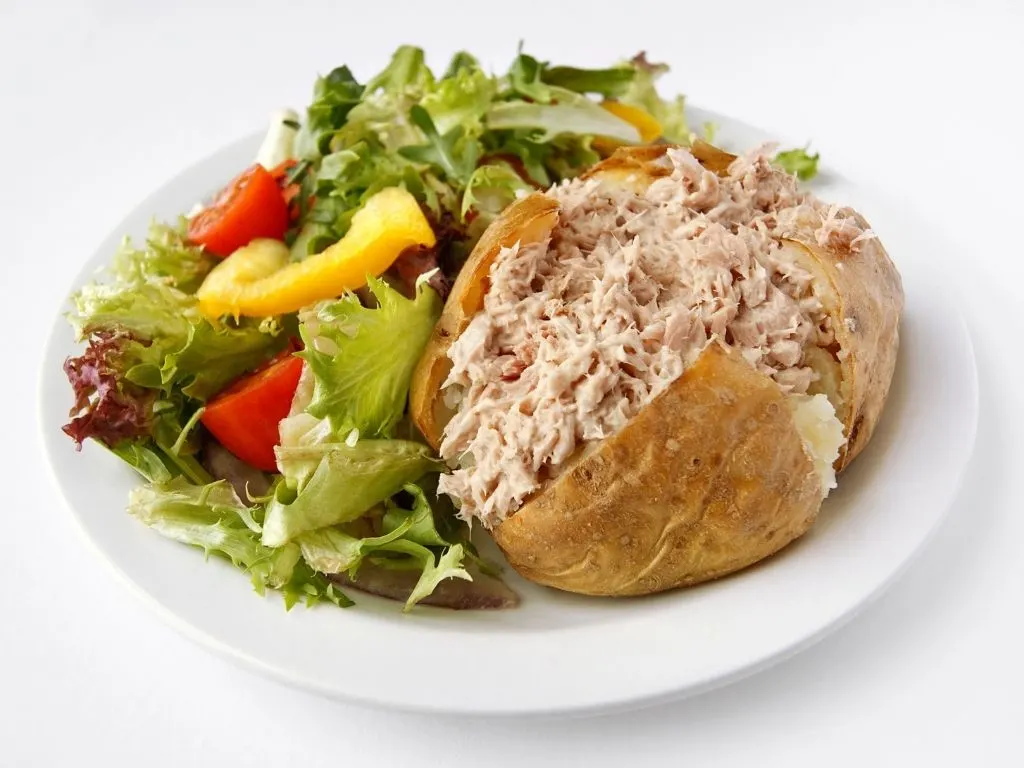 Use tuna either directly from the tin, or mix it in with a little mayo to make a tuna mayonnaise topping.
Pesto
Use either red or green pesto, add a few spoonfuls to the jacket potato once cooked, and stir it through. Remember, a little goes a long way with pesto, so add a little at a time. Some grated cheese on top tastes fantastic too!