Making slow cooker jacket potatoes is a great way to set off a filling and nutritious lunch or dinner ahead of time.
I loved baked potatoes, I quite often have them for lunch – (on the days when I'm not having soup!) – they fill me up enough to last me through to dinner, well, maybe with the odd snack thrown in too 😉
I usually make my jacket potato in the microwave – but sometimes, when I remember early enough, I'll make slow cooker baked potatoes.
Related: How to Cook Jacket Potatoes
How To Make Slow Cooker Jacket Potatoes
Making jacket potatoes in a slow cooker is probably one of the quickest slow cooker recipes I know.
There is very minimal preparation.
Equipment Needed:
Slow cooker (any size)
Foil
Fork (or something sharp)
Baking potatoes (Maris Piper, King Edward, or any labelled 'baking potato)
Related: Types of Potatoes
Oil (optional)
Seasoning (optional)
Method:
Give the baking potatoes a good wash, scrubbing off any dirt that might be on the skin. Dry them well, using some kitchen towel or a tea towel.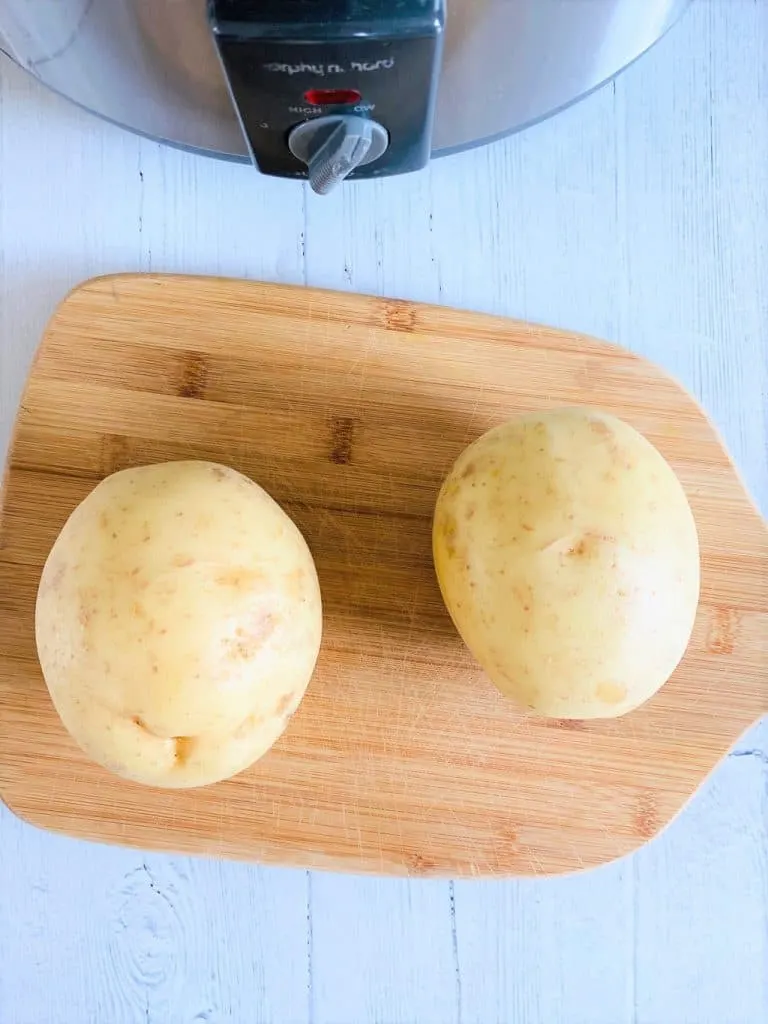 Using a fork, pierce them all over and then optionally, rub some oil, followed by seasoning, all over the skin.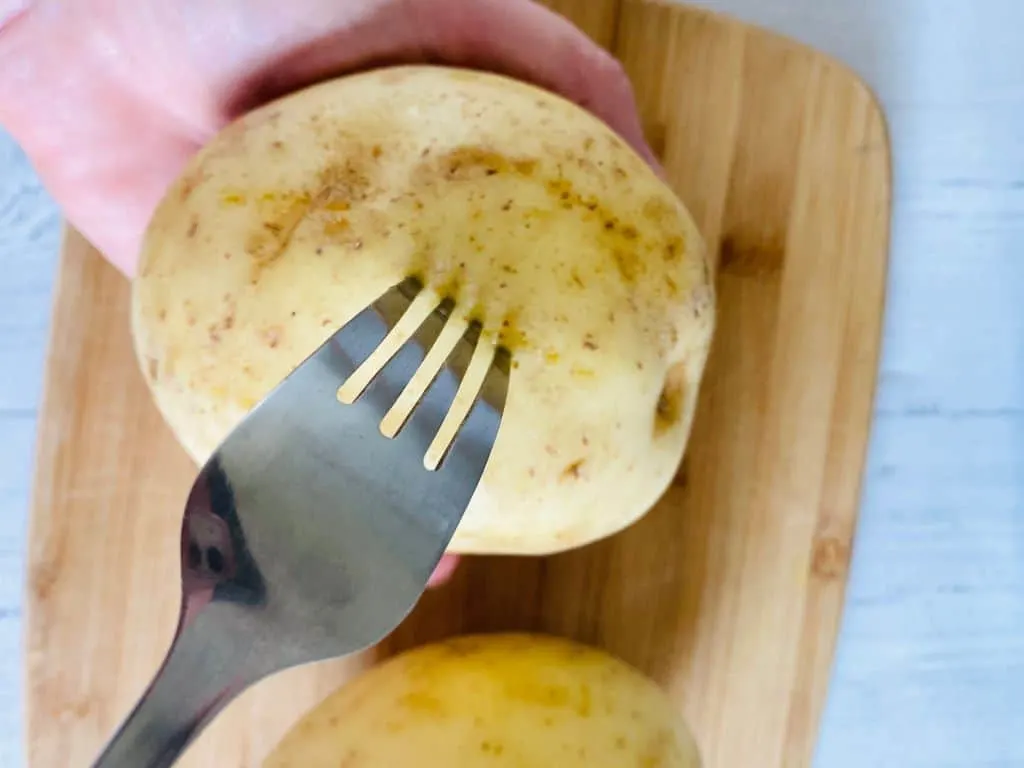 Wrap the baking potatoes individually in foil and place them in the slow cooker. Try not to layer them up on top of each other if you can help it – but if you run out of room you can, just try to limit it to 2 layers.
Set off on high for 4-5 hours, or low for 7-8 hours.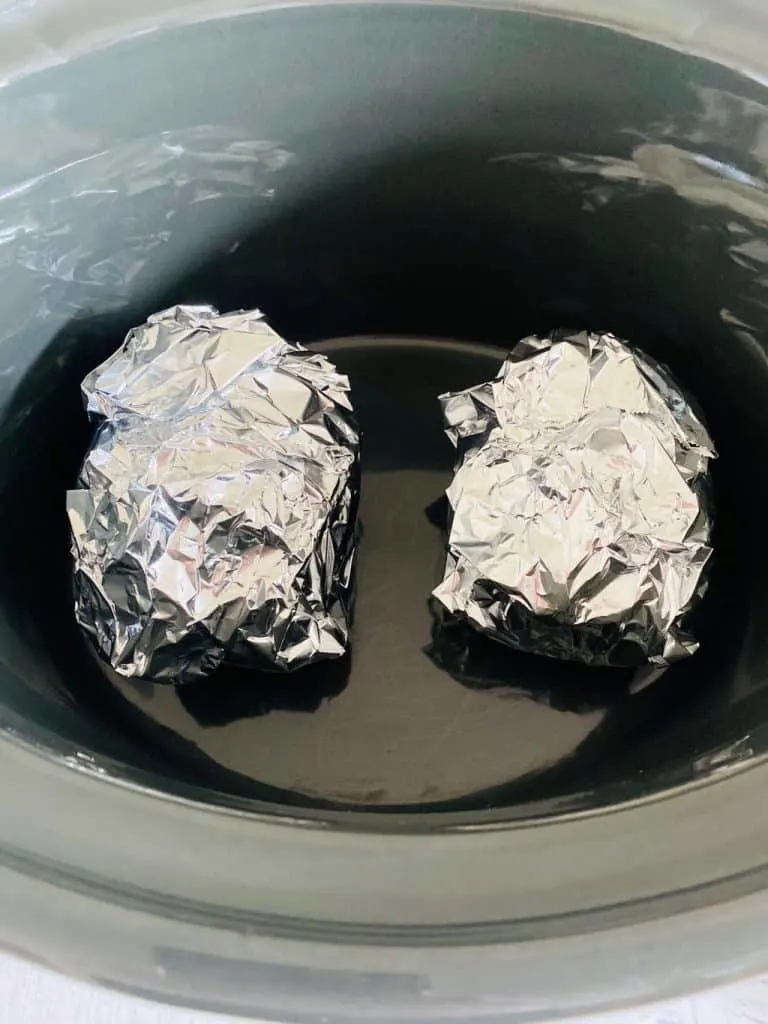 Check they are cooked through in the middle – they should be soft and fluffy on the inside.
Slice open and fill up with your favourite jacket potato fillings!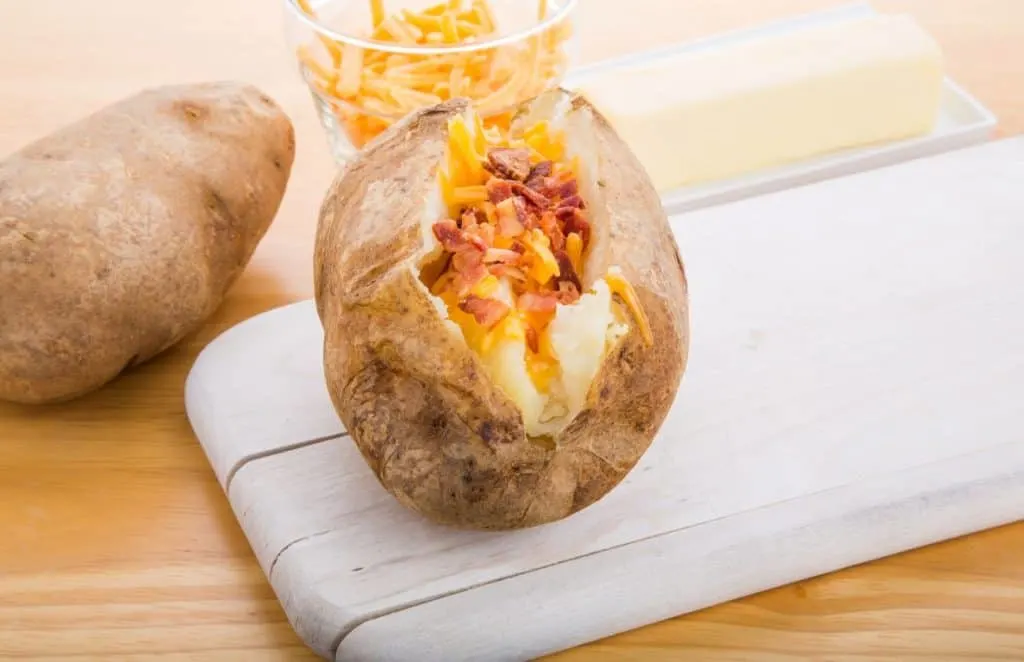 I hope you enjoy making slow cooker jacket potatoes – let me know in the comments how you get on. Plus, I'd love to hear what your favourite toppings are!