Green pesto is a popular sauce that is enjoyed with a variety of savoury meals. Make this simple and tasty basil pesto recipe with our step by step guide!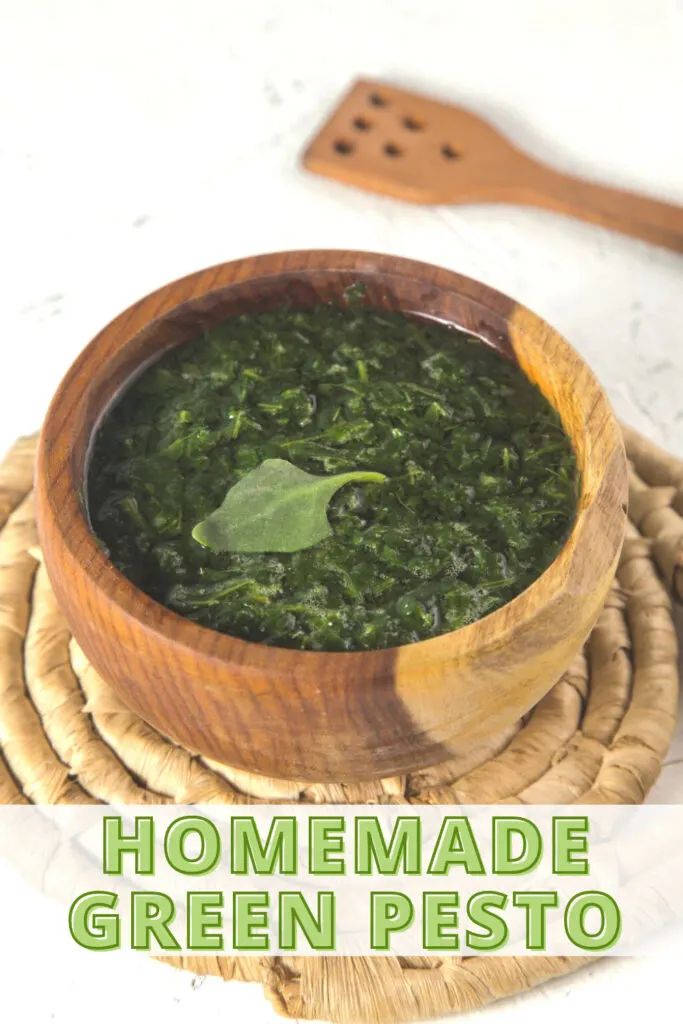 What Is Green Pesto Made Of?
Green pesto is typically made with basil leaves, pine nuts, parmesan cheese, garlic, oil and a little salt. Traditionally pesto is made with a mortar and pestle, but it can also be made in a food processor or blender.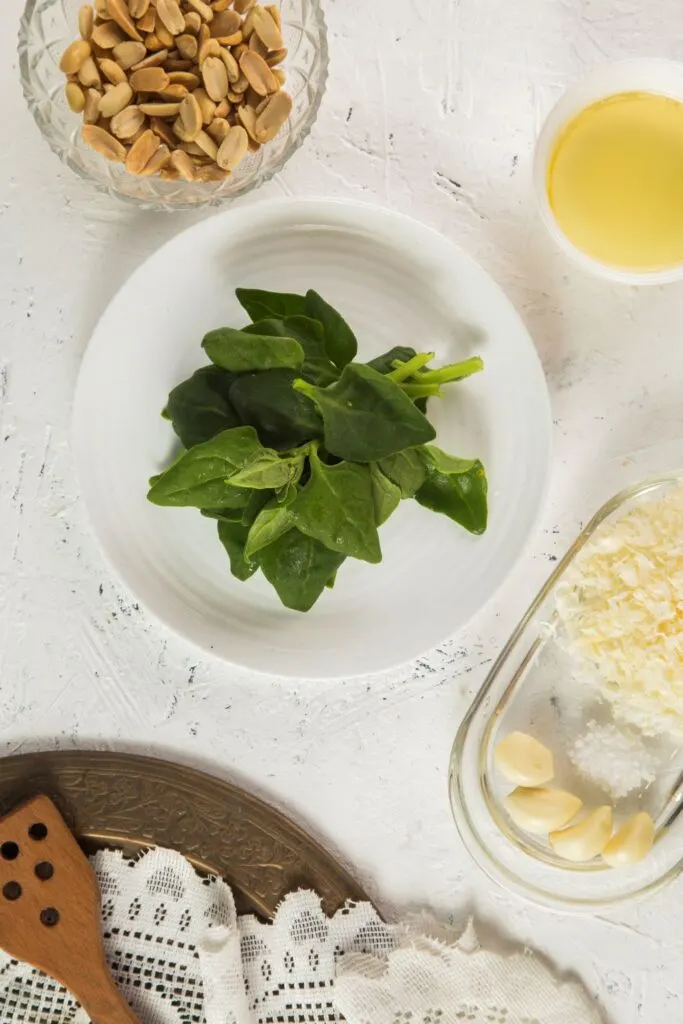 Substitutes
The ingredients for green pesto can be switched about depending on what you have available and what tastes you prefer. Here are some ideas;
Basil leaves – as one of the main flavours of green pesto, fresh basil leaves should be used, but if you don't want it to be too overpowering, or you don't have enough, you can add some spinach leaves in, or some kale.
Pine nuts – they can sometimes be tricky to find, as well as more expensive than other nuts. For this recipe we used peanuts – but you could also use almonds or walnuts.
Parmesan – you can substitute this for Pecorino Romano, or an alternative salty hard cheese. Don't try any softer cheese as they won't mix in for the right consistency.
Garlic cloves – we added 4 garlic cloves but you can reduce this to 2 if you prefer a less garlicky taste.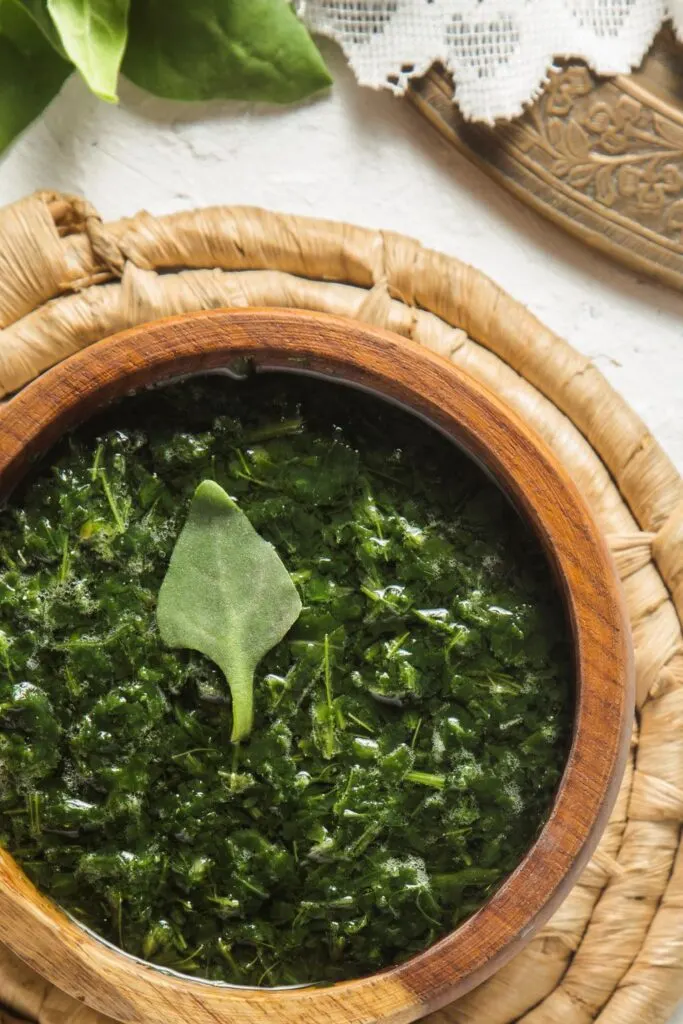 How Do You Make Green Pesto From Scratch?
As mentioned before, green pesto can be made at home in either a mortar and pestle or a food processor/blender.
There's no doubt that a food processor or blender makes light work of making green pesto at home, but sometimes the satisfaction is in the making of a recipe – or perhaps you simply don't have access to an electronic appliance – so we'll cover both methods;
Making Green Pesto In a Mortar and Pestle
Firstly crush the peeled garlic cloves until it is mashed up like a paste. Next, add in the basil leaves, you may need to do this in batches. Crush them until they are also like a paste. This will take about 5 minutes so don't get disheartened if it doesn't feel like you are making enough progress!
Next, add in the nuts you are using – we used peanuts but you can use pine nuts. Some people choose to fry or toast them in the oven first – this is an optional step, but it does release more flavours. Crush the nuts in to the basil and garlic paste mixture. Gradually add the grated cheese in, crush it until it is completely mixed in.
Finally, drizzle in the oil, slowly, pounding it in as you go. Add salt to taste.
Making Green Pesto In A Food Processor Or Blender
Using a food processor or blender is the preferred option for many, especially if time is a factor!
Add the peanuts and basil leaves in the processor or blender and pulse several times. Next, add the cheese and garlic and pulse again. You may need to use a spatula to scrape the sides down.
While the food processor or blender is running – on low power – slowly pour a steady flow of the olive oil in to the mixture, scraping the sides down again as you go. It's important to add the olive oil slowly so that it won't separate from the mixture.
Give the pesto a taste and add any salt if required.
A Note About Salt: I recommend adding the salt at the end so you can check what it tastes like first. Some cheeses are saltier than others!
How Long Does Homemade Green Pesto Last?
You can store freshly made basil green pesto for up to 7 days in the fridge. It can also be frozen.
What Does Green Pesto Go With?
Typically pesto is added to many pasta dishes – it is so easy to just stir it in after cooking, but it can also be used in a variety of other recipes. Try pesto in a pesto pasta salad, sandwiches, mixed into a jacket potato, poured over some chicken, stirred into mashed potatoes or even as a dip.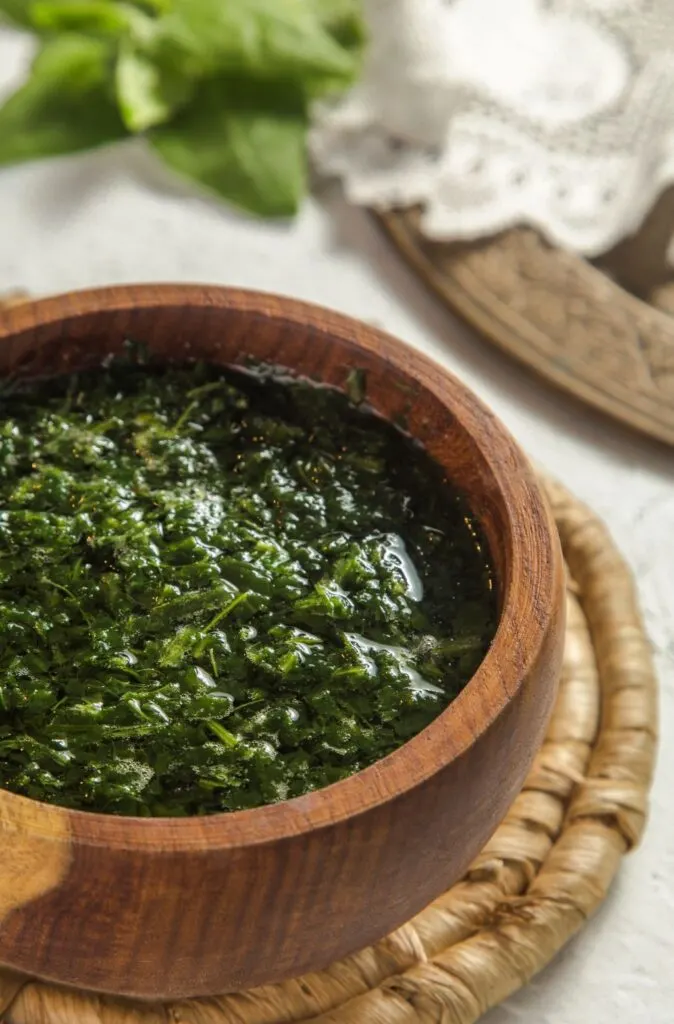 Have you tried making green pesto from scratch? What's your favourite meal to add it to? Let me know in the comments!