Pesto pasta salad is a great way to get creative with your dinner. It can be made in large batches and stored for later use or enjoyed as a side dish at a BBQ.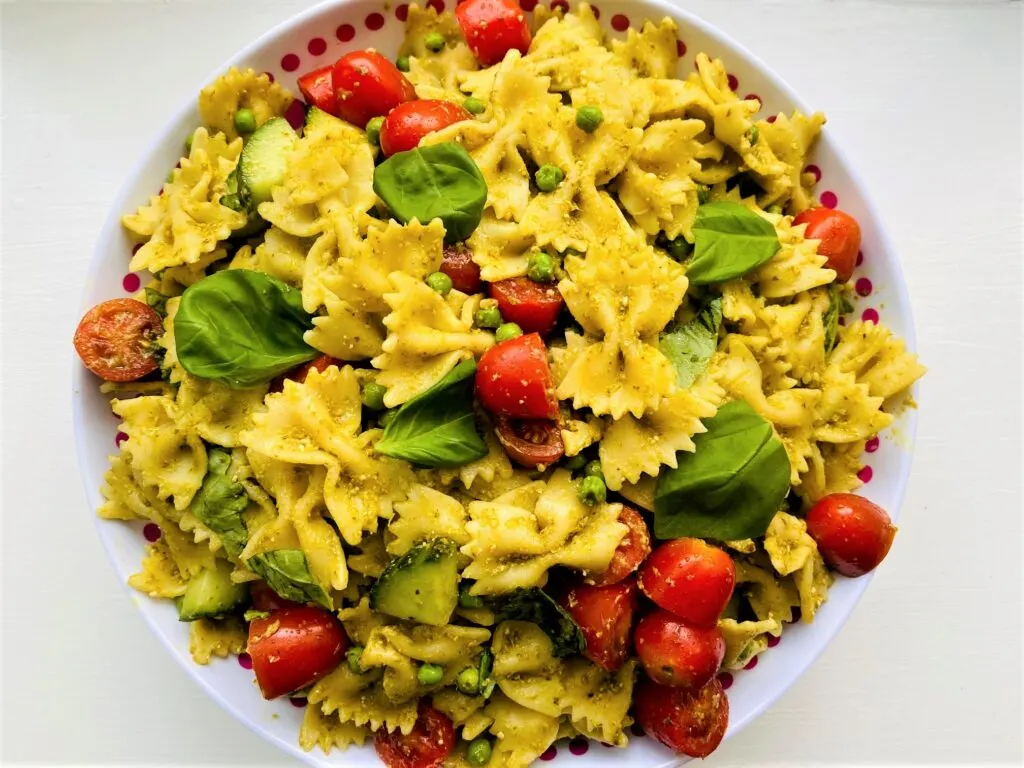 This pesto pasta salad is full of healthy ingredients that will leave you feeling satisfied without feeling stuffed after eating it.
How To Make Pesto Pasta Salad
Pesto pasta salad is a dish that's hearty, healthy and quick to assemble.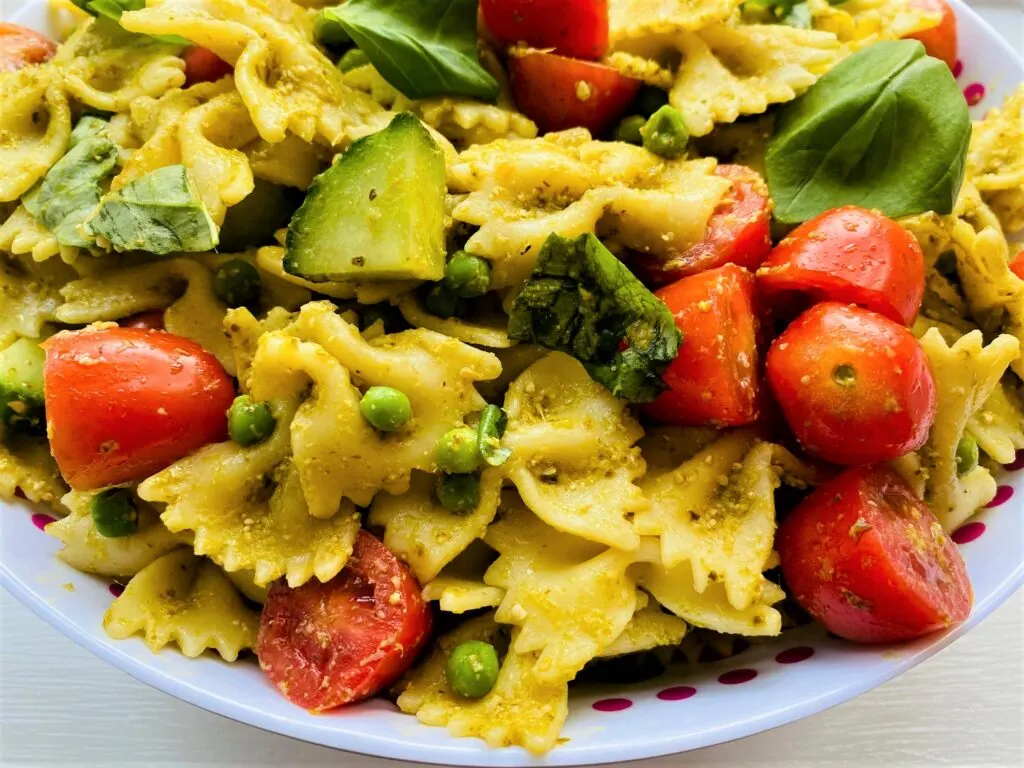 This recipe uses a store-bought jar of pesto sauce, but you can easily make your own. It also includes fresh basil leaves for an extra burst of flavour.
The possibilities are endless with pesto pasta.
What You Need For Pesto Pasta Salad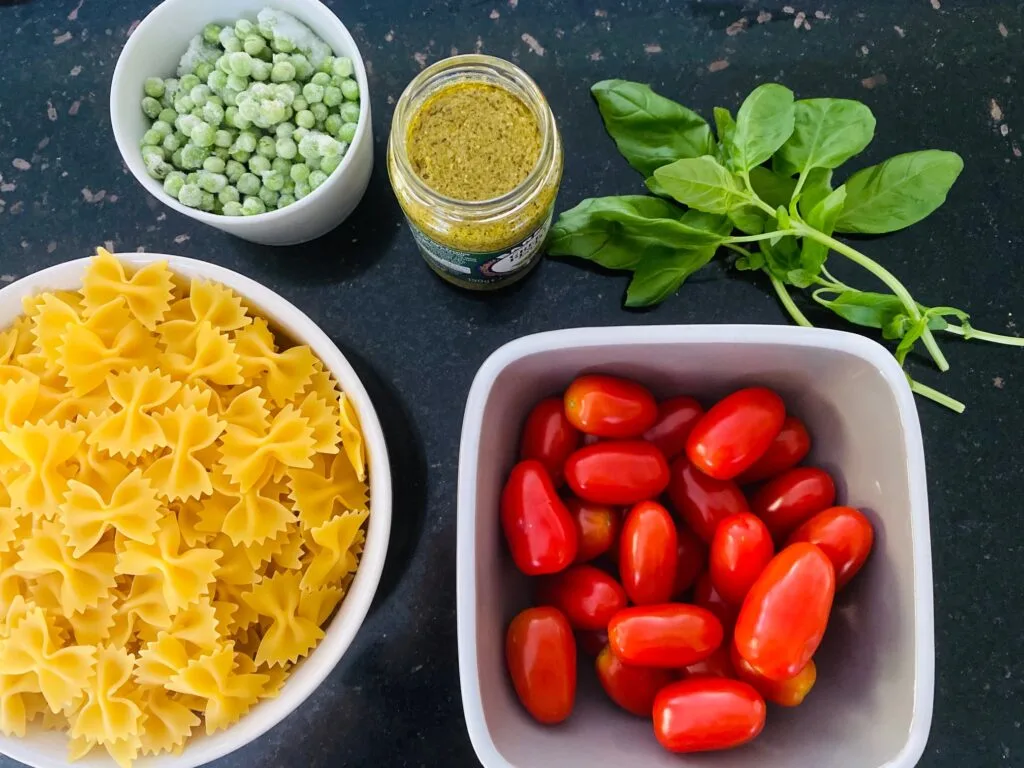 Pasta – you can use any type of pasta, I used fusilli pasta for this salad, but you could also use penne or conchiglie.
Pesto – I used store-bought basil pesto, but you can easily make your own with some fresh basil leaves, pine nuts and parmesan cheese.
Peas – frozen peas, or fresh if they are available.
Tomatoes – I used cherry tomatoes halved.
Cucumber
Basil leaves
Olive oil (optional)
Salt and pepper
Making Pesto Pasta Salad
The longest part of making a pasta salad is cooking the pasta.
Check the pasta packet instructions, but it will probably take about 10 minutes to cook the pasta. Add it to some cold salted water and bring to a boil.
Cook it until it is al dente, rather than too soft.
While the pasta is cooking, cook the peas.
Drain the pasta and transfer it to a large bowl. Stir in the pesto – it will stick better when the pasta is still warm. Also, stir in the cooked peas.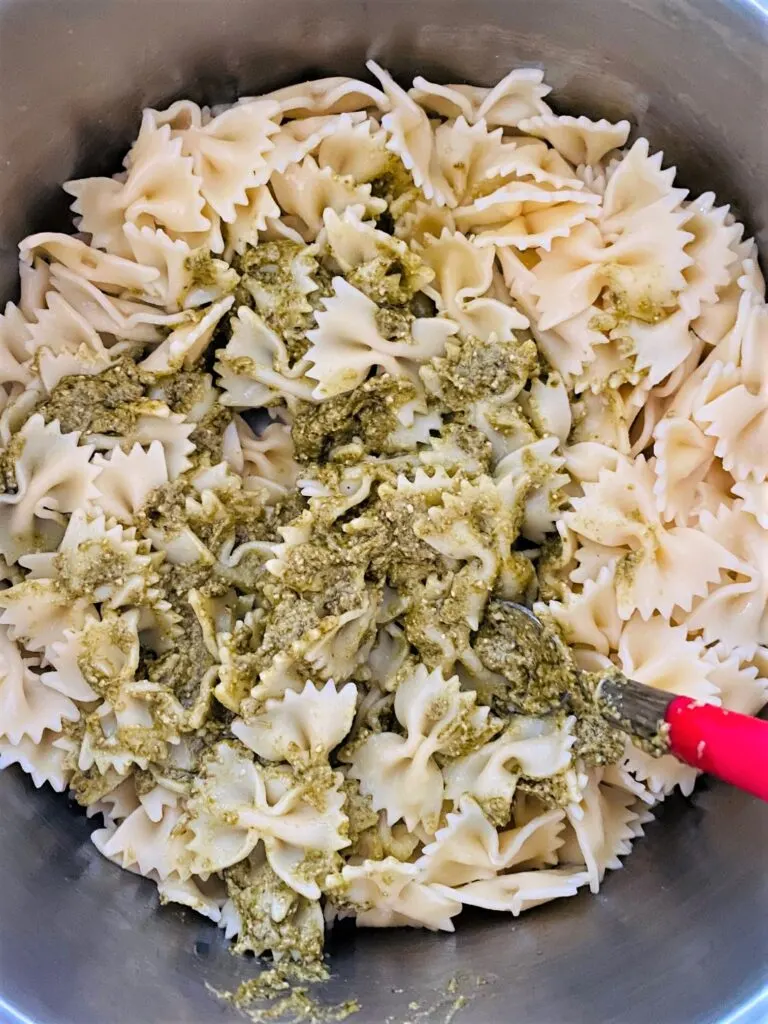 Leave the pesto pasta to cool down while you prepare the other ingredients.
Once the pasta has cooled to room temperature, stir in the tomatoes, chopped cucumber, freshly ground black pepper and some fresh mozzarella if you are using it.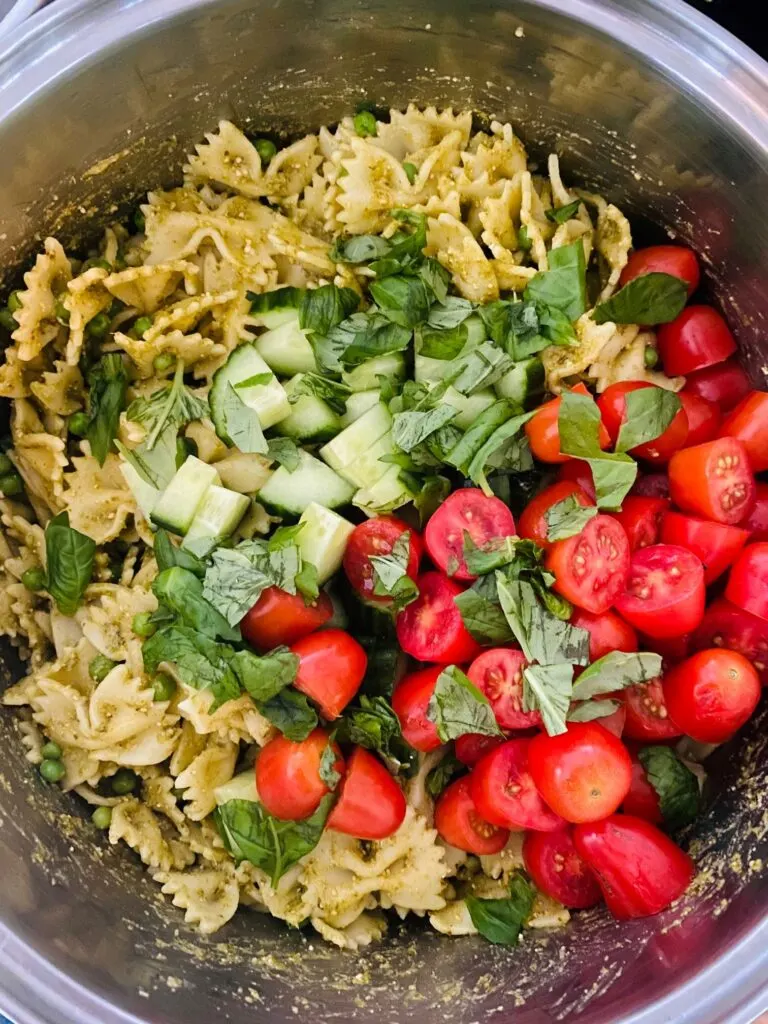 Alternatives:
Add in grilled chicken or cooked ham/pepperoni
Add in some olives
Add in some fresh bell peppers, sliced
Switch the fusilli to penne
Use sun-dried tomatoes instead of fresh cherry tomatoes
Add some mozzarella balls or an alternative type of cheese
Add toasted pine nuts
Squeeze some lemon juice over it
How Long Does Pesto Pasta Salad Last?
Pesto pasta salad lasts in the fridge for up to 1 week if stored in an airtight container.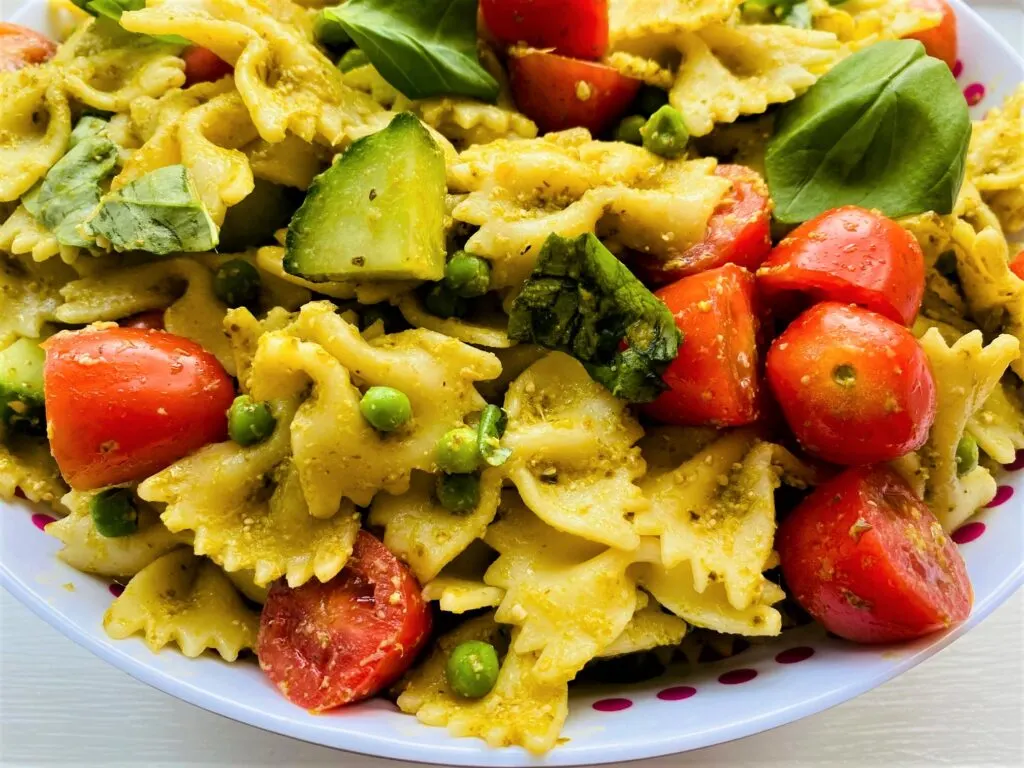 It means you can make pesto pasta salad ahead of time or store leftovers to have again later in the week.
I hope you enjoy this pesto pasta salad recipe; let me know in the comments if you end up making this recipe – it's the perfect summer dish!