Chocolate fridge cake is the perfect recipe to make when you don't feel like switching the oven on to bake.
It's a delicious treat made from chocolate, biscuit, dried fruit and butter.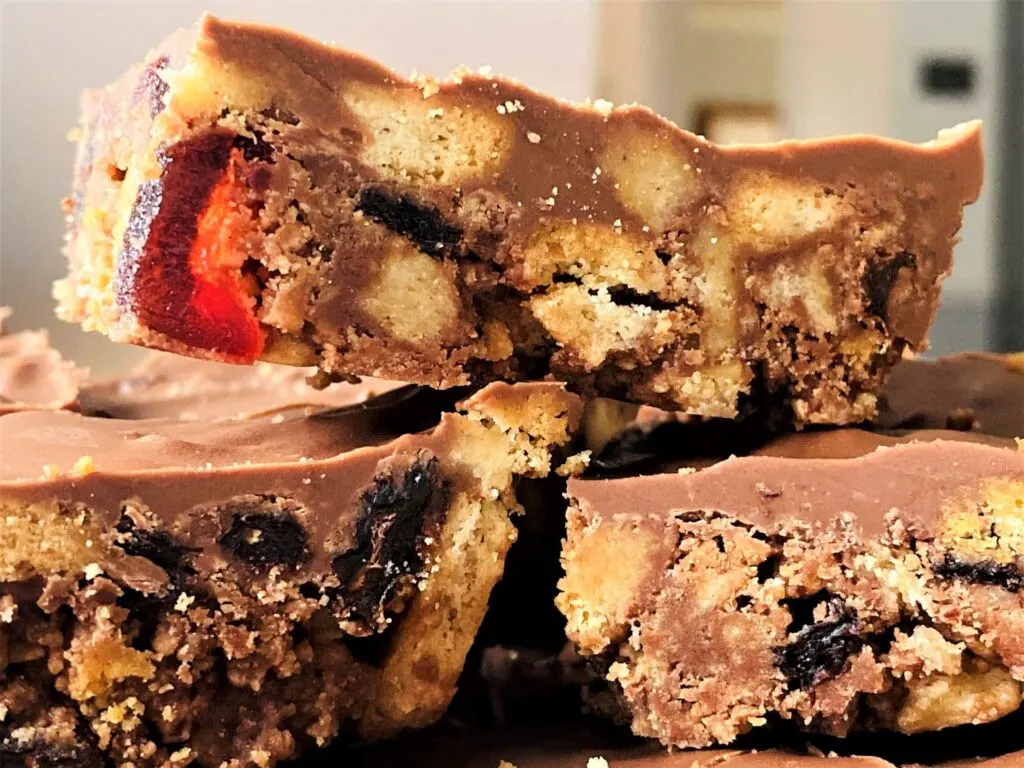 Chocolate fridge cake is quick and easy to make with only about 15 minutes of preparation work required. The rest of the time is just chilling time in the fridge.
How To Make Chocolate Fridge Cake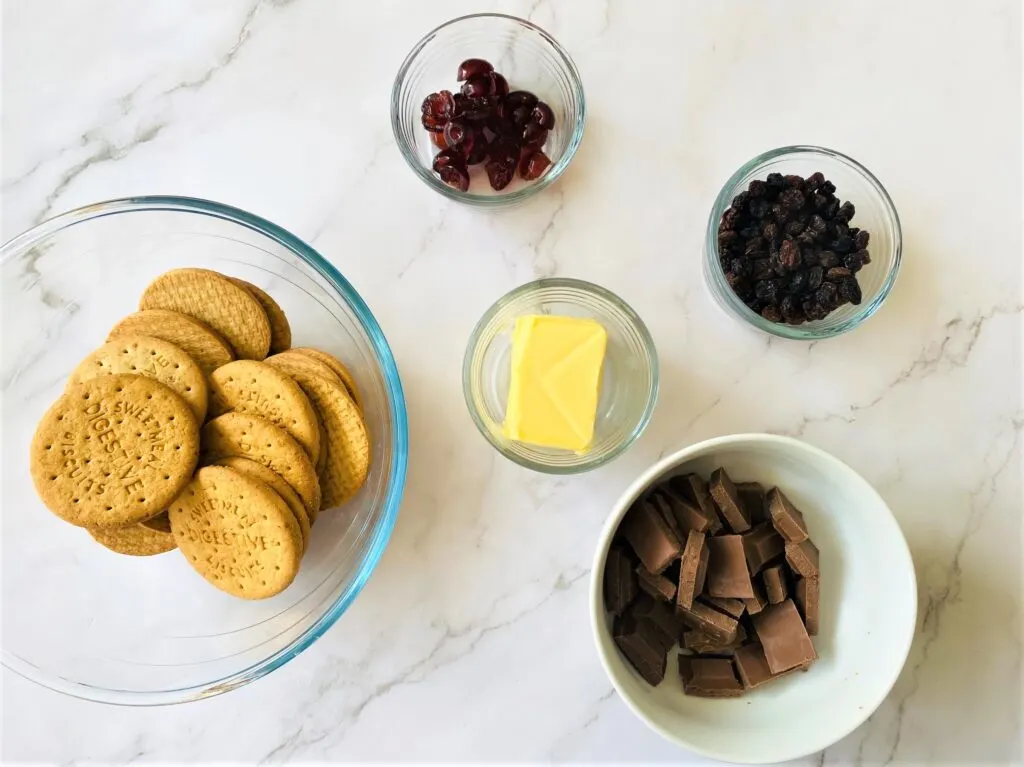 Making chocolate fridge cake is very similar to rocky road. It shares many of the same ingredients, but this fridge cake doesn't have marshmallows.
What You Need
Digestive biscuits
Milk chocolate (you can also use some dark chocolate)
Dried fruit (mixed fruit, or raisins and dried glace cherries)
Butter
Rolling pin
Baking tin
Some recipes call for sugar to be added to a chocolate biscuit cake but I think this fridge cake is sweet enough with the above ingredients.
Making Chocolate Fridge Cake
A really fun part of making chocolate fridge cake is the opportunity to use a rolling pin to give the biscuits a really good bash to crush them up!
Put the biscuits in a food bag, or in some cling film, and crush them. Alternatively, put them in a large bowl and use the end of the rolling pin to bash them.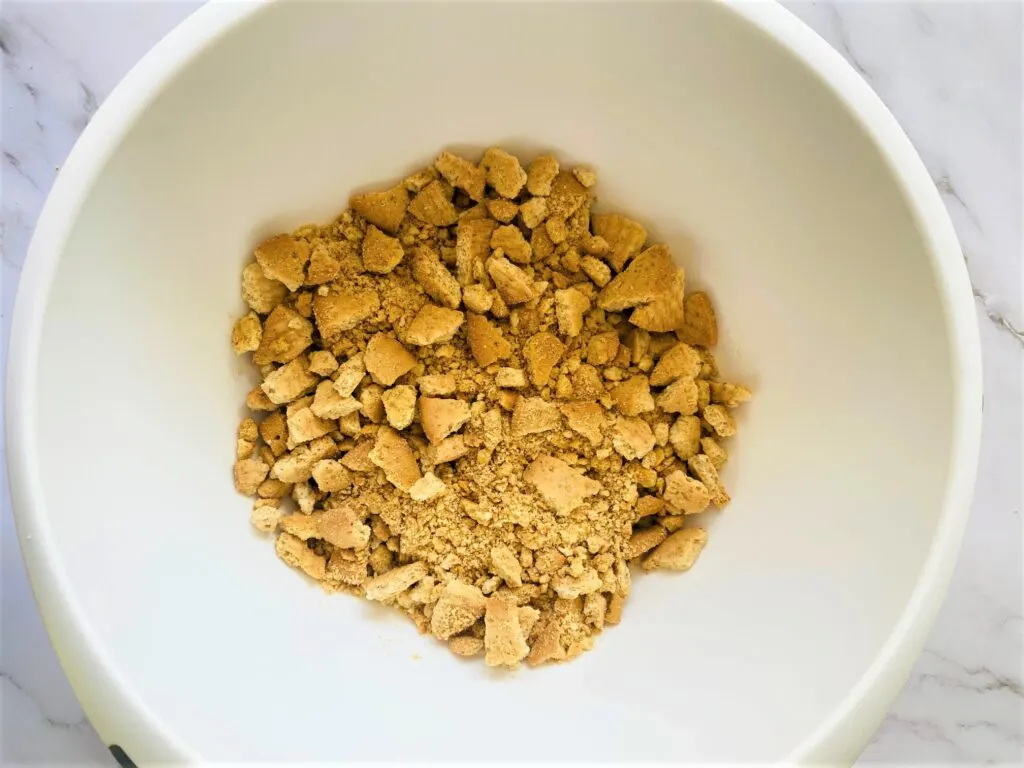 Bashing biscuits is a popular step for the kids to get involved in!
The biscuit pieces can be of varying sizes, some chunkier pieces mixed with some that are more ground up.
Tip: you can use an alternative type of biscuit for a different taste.
Melt the butter and chocolate by putting them in a bowl and then placing the bowl over a saucepan of boiling water, stirring it until it melts.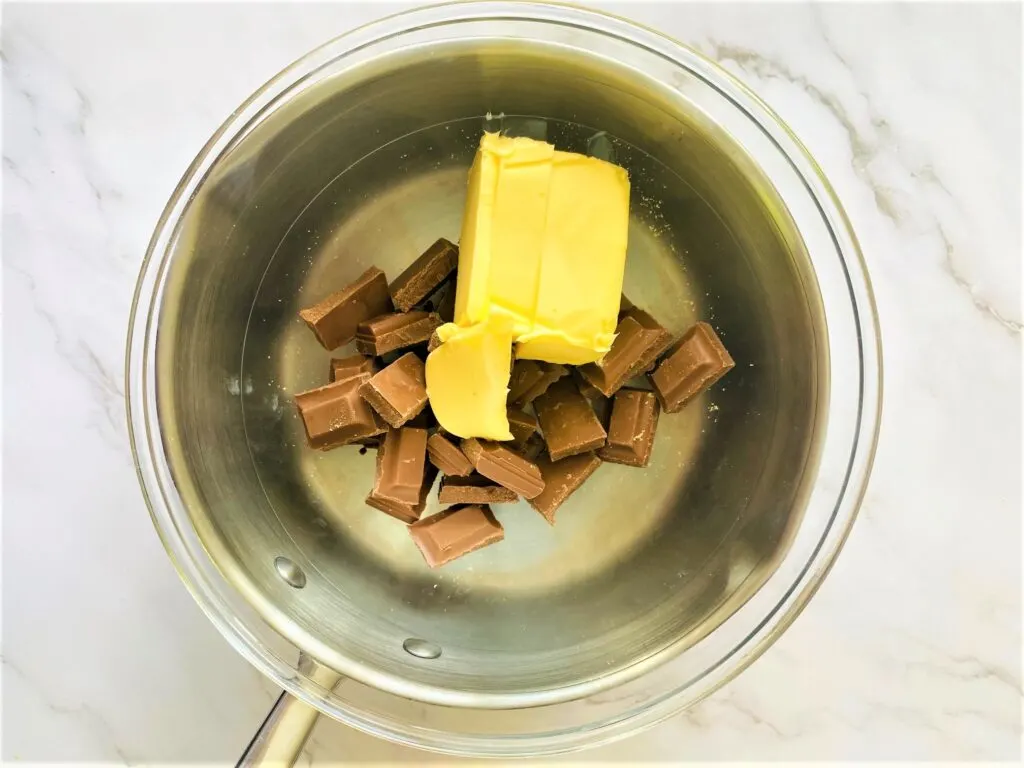 Mix together the crushed biscuits, raisins, cherries and about half the melted butter and chocolate. Stir everything until the biscuit bits are well coated, try not to crush the biscuits down any further.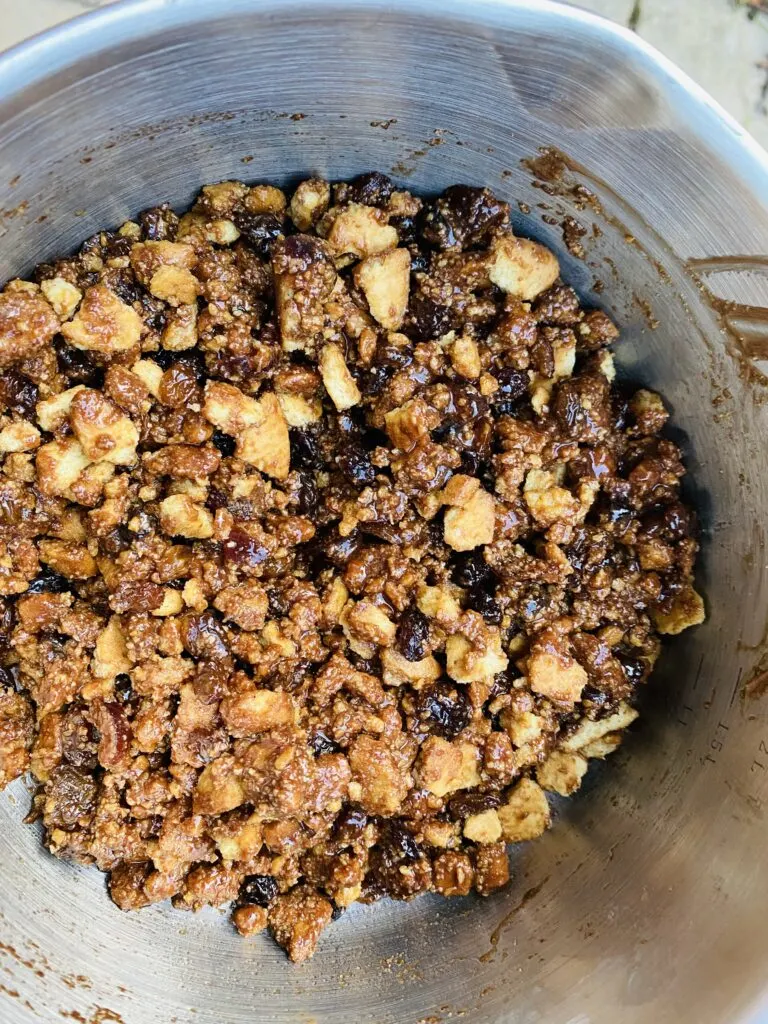 Transfer the mixture to a lined or greased baking tin/container and press it down, making sure it reaches the corners.
Pour the remaining chocolate over the top and spread it out until all of the biscuit base is covered.
Leave it in the fridge to set and chill for 1-2 hours. Once it has set, slice and serve.
Put it in the fridge to set, usually about 2 hours, or, you can leave it overnight.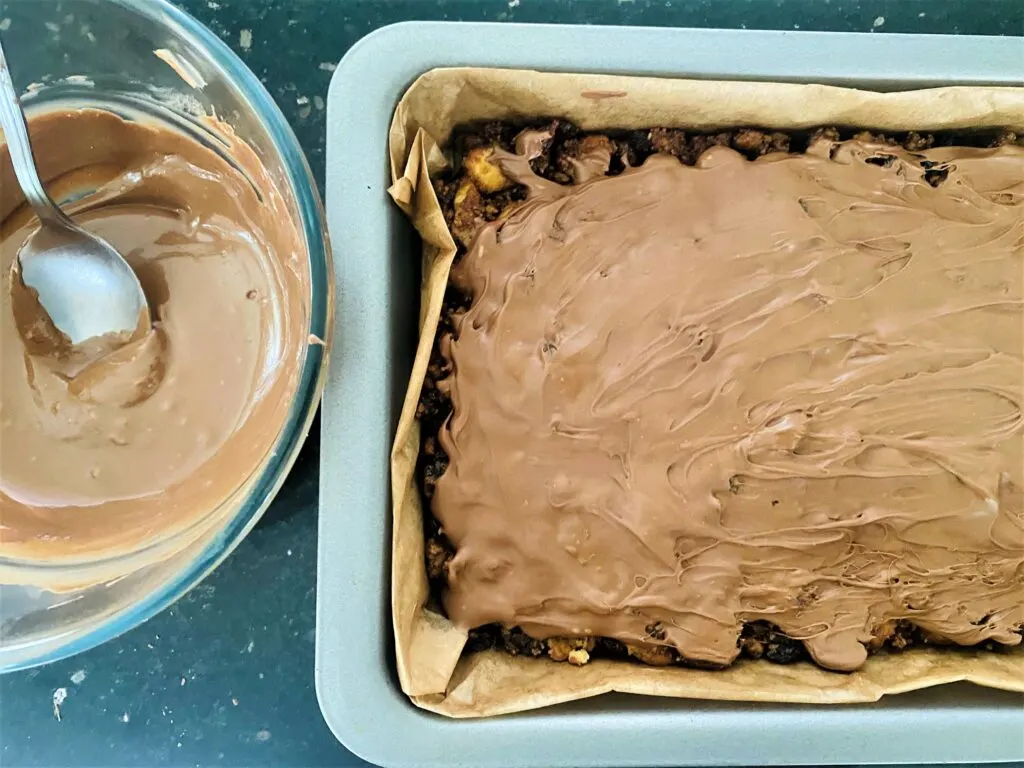 Slice it up and serve. Store it in the fridge when it is not being eaten.
How Long Does Chocolate Fridge Cake Last?
If stored in an airtight container it will last up to 7 days in the fridge.