Are you looking for a quick and easy tomato salsa recipe? Read on to learn how to make a simple salsa in just a few steps!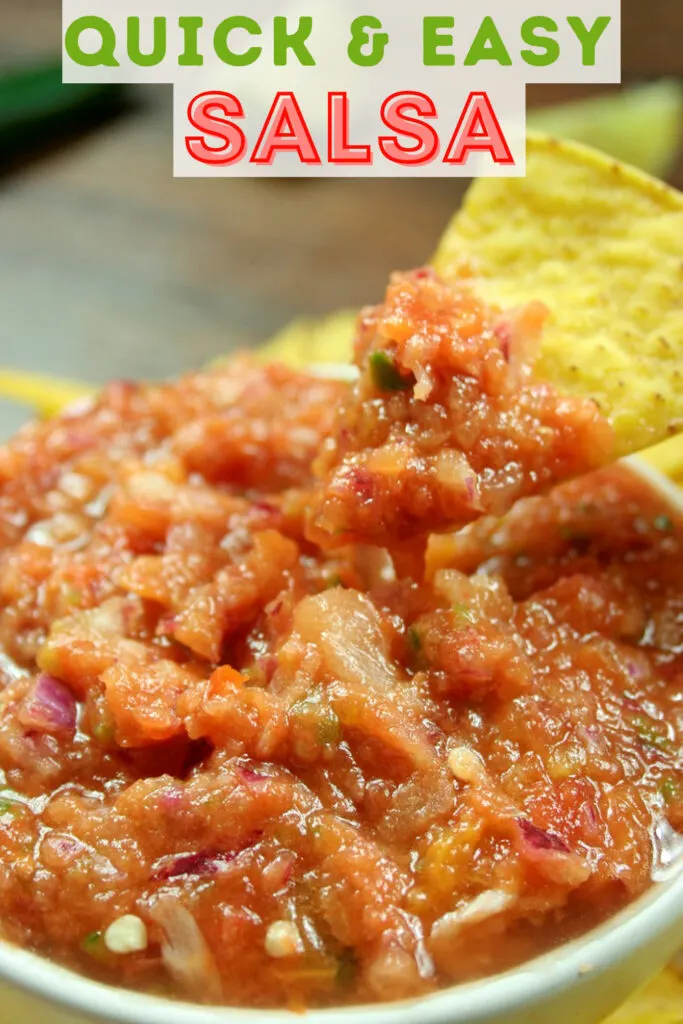 How To Make Salsa Quickly
Unlike our roasted tomato salsa recipe, this salsa skips the roasting stage – all the raw ingredients go straight in a food processor or blender.
It's perfect for making a quick and easy salsa for use with many different types of Mexican recipes.
What You Need To Make Quick Salsa
Food Processor or Blender
I used my Ninja Blender – I tried both the pulse function and the chop function – both worked, but you have more control over the pulse function so I would use that. You can use any blender or food processor, the smaller ones are easier for smaller quantities like a salsa recipe, but if you only have a large one like me, it works well enough – you'll just need to use a spatula to scrape the sides down from time to time.
Making Salsa Without a Food Processor or Blender
If you don't have either of these you can make a salsa by hand, just dice the ingredients up small enough and mix them altogether in a bowl.
Salsa Ingredients
Red onion – I used half of one, use more or less depending on how much you like the taste of onion in your salsa
Tomatoes – I have made this salsa with a tin of plum tomatoes, and then with fresh tomatoes. Both tasted good – if you are using fresh tomatoes make sure they are ripe, and ones with less seeds are better. If you are using tinned tomatoes, drain the sauce away before using (you can save the liquid to add to pasta sauce).
Lime juice – I used the juice from half a lime.
Olive oil
Chillies – this is where you can decide how hot you want your salsa to be! You can just add a pinch of dried crushed chillies, or add in 1 or 2 fresh green chillies too.
Seasoning – I didn't add anything extra but you can add some according to your taste.
Making It
Pulse the onion first in your food processor or blender until it is finely chopped.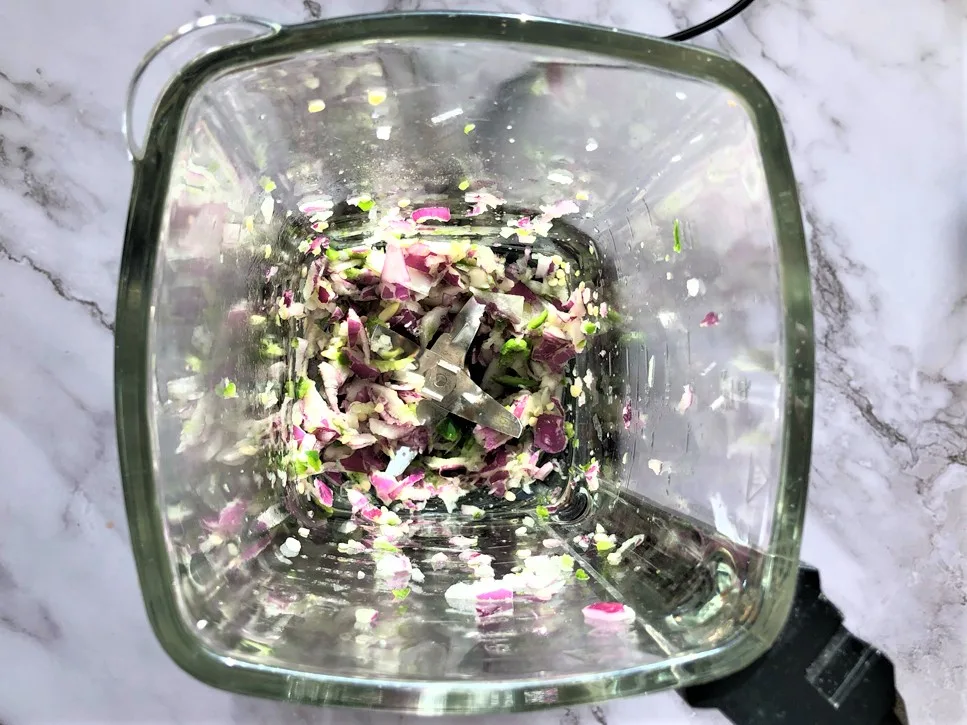 Add in the remaining ingredients and pulse again – how long you pulse it for will depend on what consistency you prefer for salsa. You can leave it a bit chunky or blend it until smoother.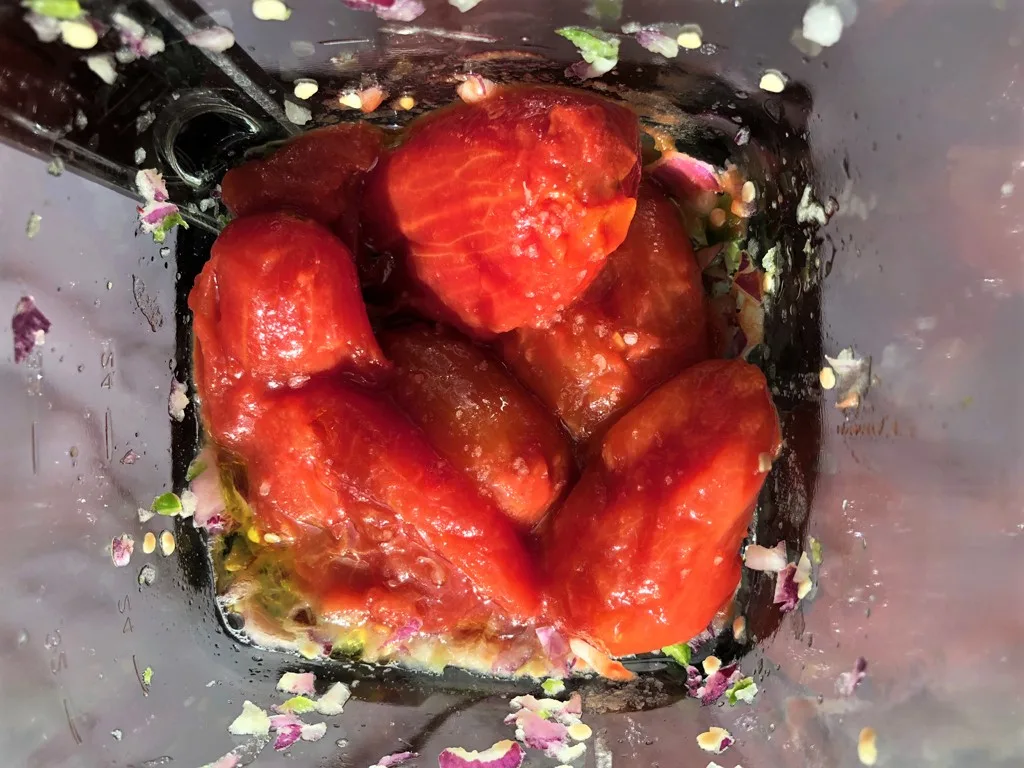 How Long Does Homemade Salsa Last?
If covered it will last in the fridge for 5 to 7 days.
What Does Salsa Go With?
Salsa is versatile and can be served as a dip or a sauce.
Dip raw vegetables into it, or bread sticks (try these puff pastry cheese straws), tortilla chips, slices of pitta bread, in a fajita (try easy chicken fajitas or slow cooker chicken fajitas), on a pizza, in a sandwich or jacket potato. The list is endless!
How hot do you like your salsa? Let me know in the comments!