Slow cooker chicken fajitas are a quick meal to prepare; just add it all to the slow cooker and leave it to cook while you do something else!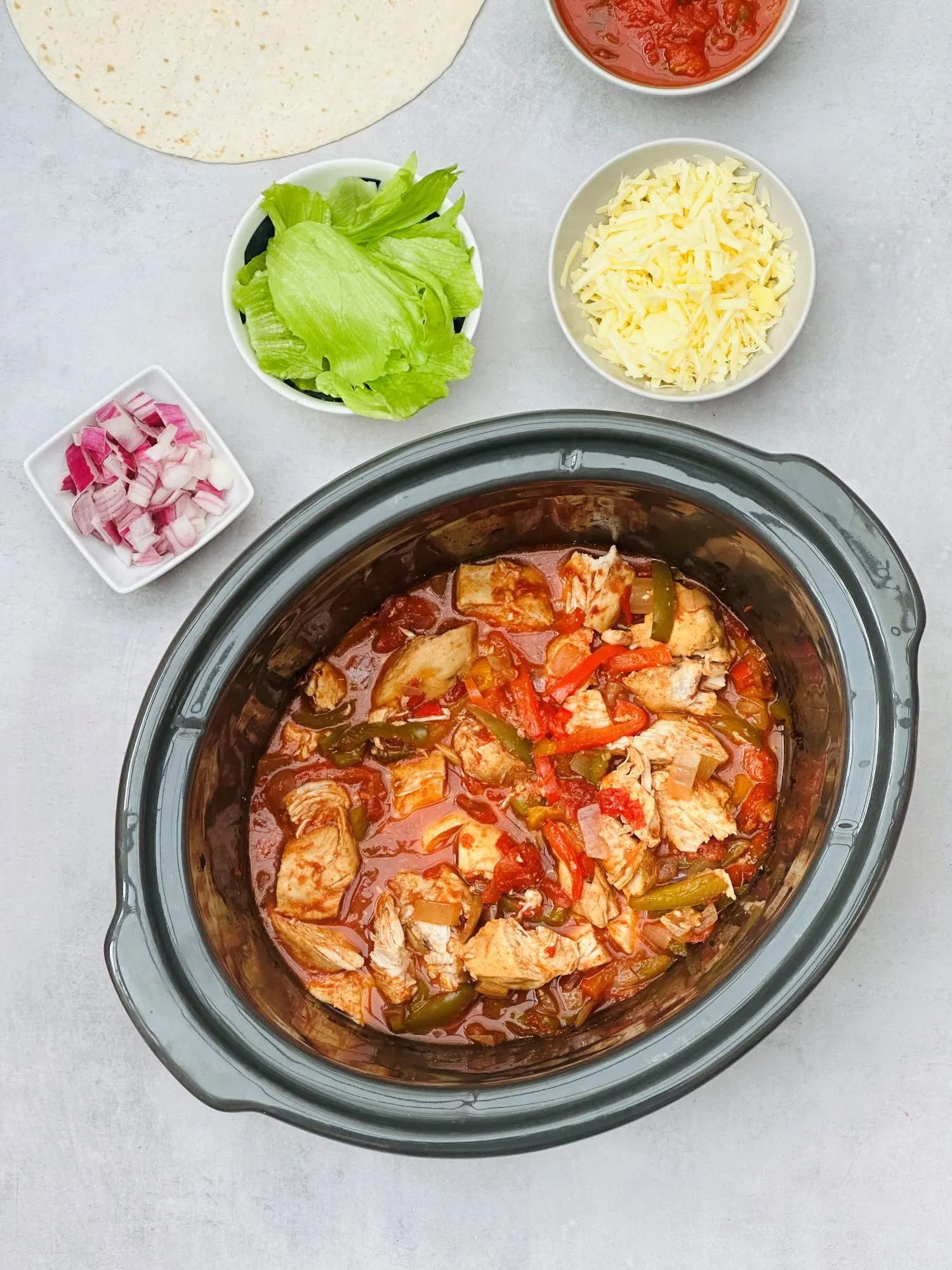 How To Make Slow Cooker Chicken Fajitas
Chicken fajitas don't take too long to make in a pan, and you can even make them in an air fryer, but sometimes, like with my other slow cooker recipes, it's nice to come home to a meal ready to serve.
What You Need To Make Slow Cooker Chicken Fajitas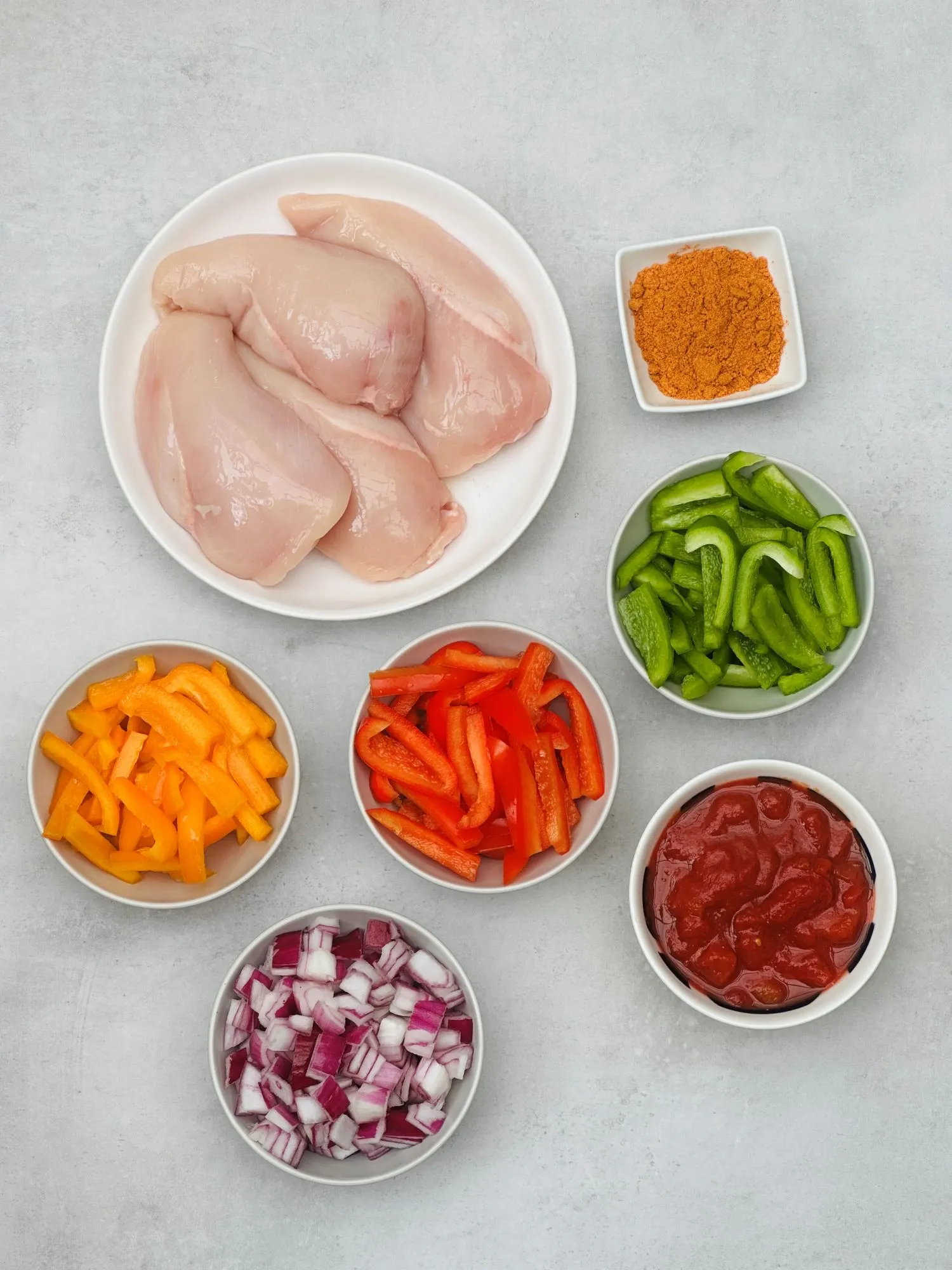 4 chicken breasts
3 to 4 tbsp fajita mix
200g tinned tomatoes
Mixed peppers (I used 1 red, 1 green and 1 yellow)
1 red onion
The Chicken
I used chicken breasts for this meal, but you can also use boneless chicken thighs.
Fajita Seasoning
Much like fajitas made in a pan, you can either use a homemade fajita seasoning mix or grab a premade one from the supermarket.
To make your own, use a combination of spices, including; chilli powder, smoked paprika, garlic powder, ground coriander, and ground cumin.
Making It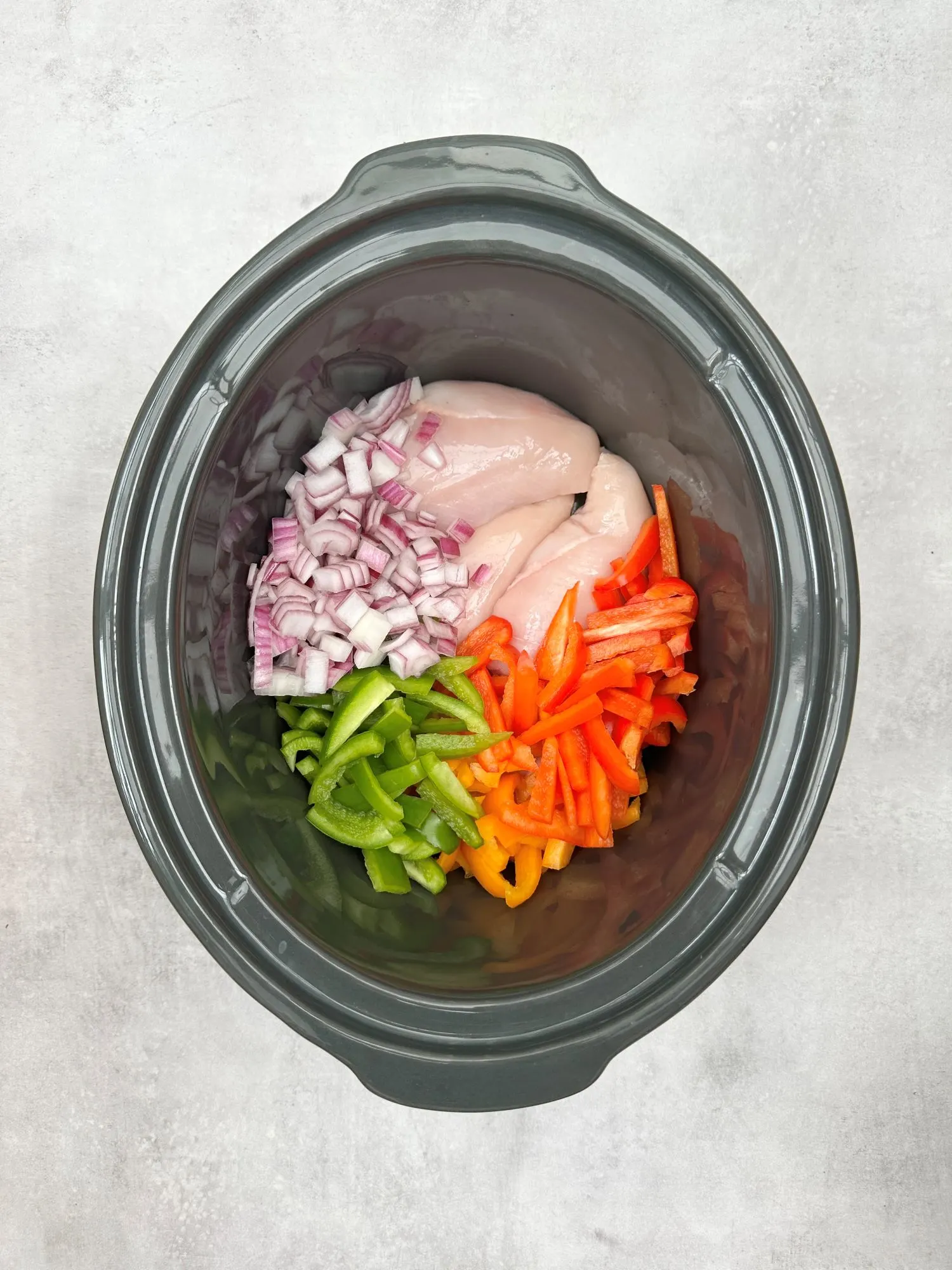 I like to stir the fajita spice mix into the chopped tomatoes before adding them to the slow cooker.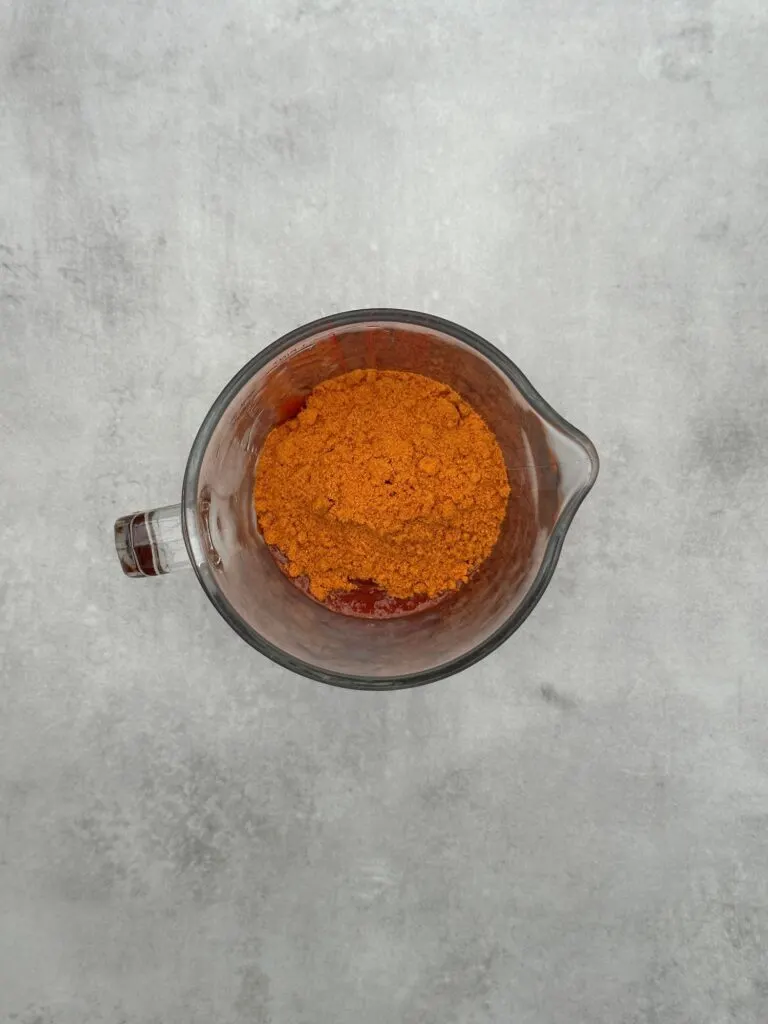 Then it really is a case of adding everything to the slow cooker, mixing it together, adding the lid, and turning it on.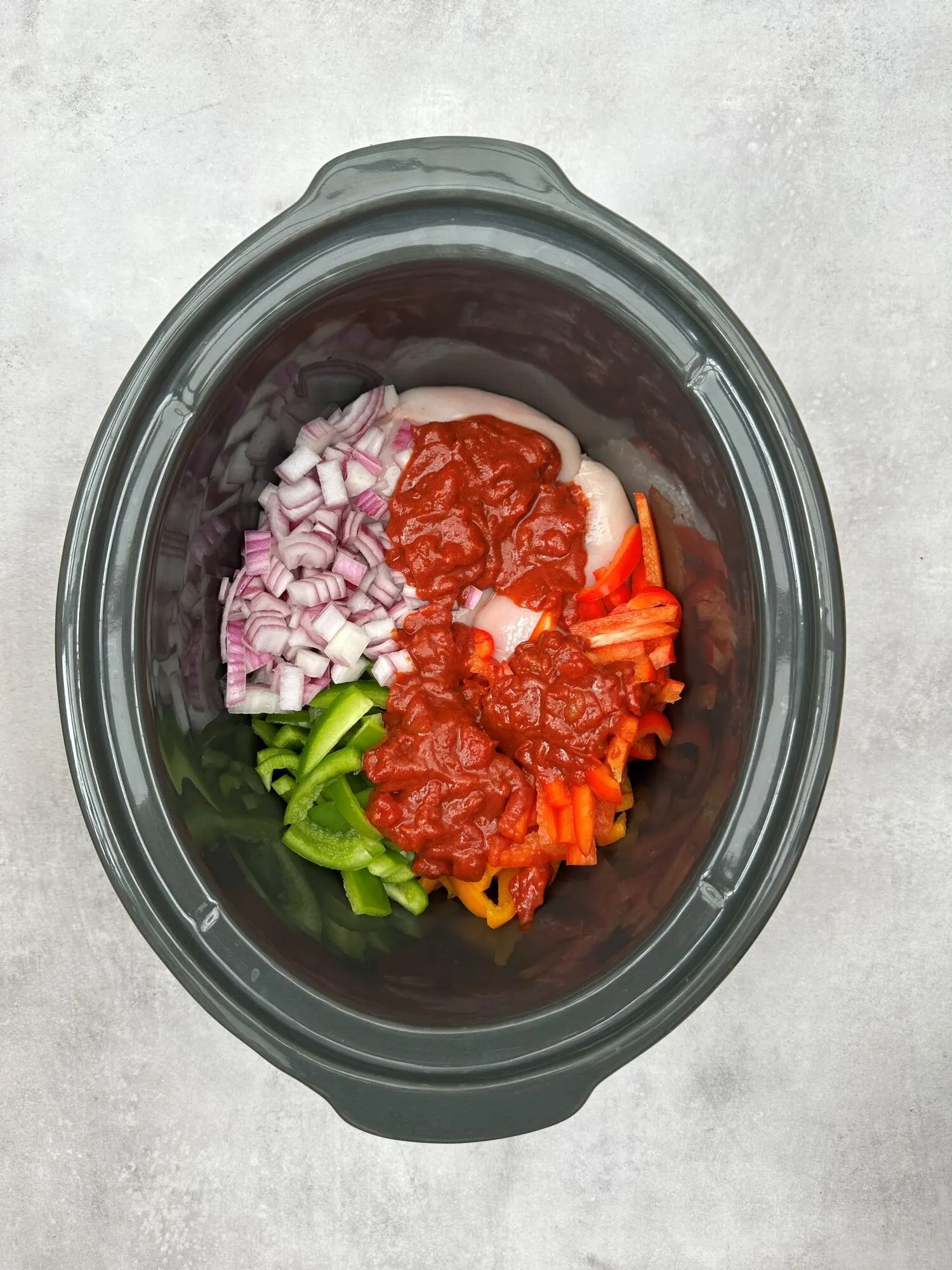 If you use chicken breasts, cook on low for 4 hours or on high for 2 to 3 hours. Chicken thighs can be cooked longer as they won't dry out so quickly.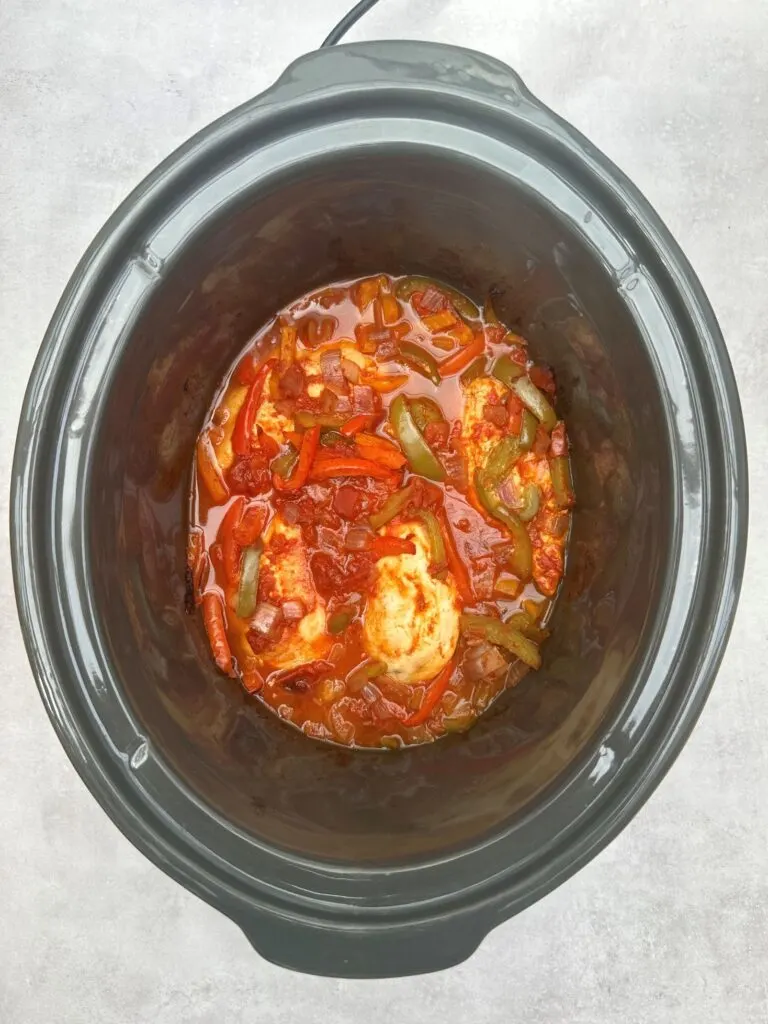 At the end of the cooking time, remove the chicken from the slow cooker, slice it up, or shred it.
If the remaining sauce seems too thin, leave it to cook on high for a further 20 to 30 minutes with the lid off, or transfer it to a saucepan and simmer it to reduce the consistency.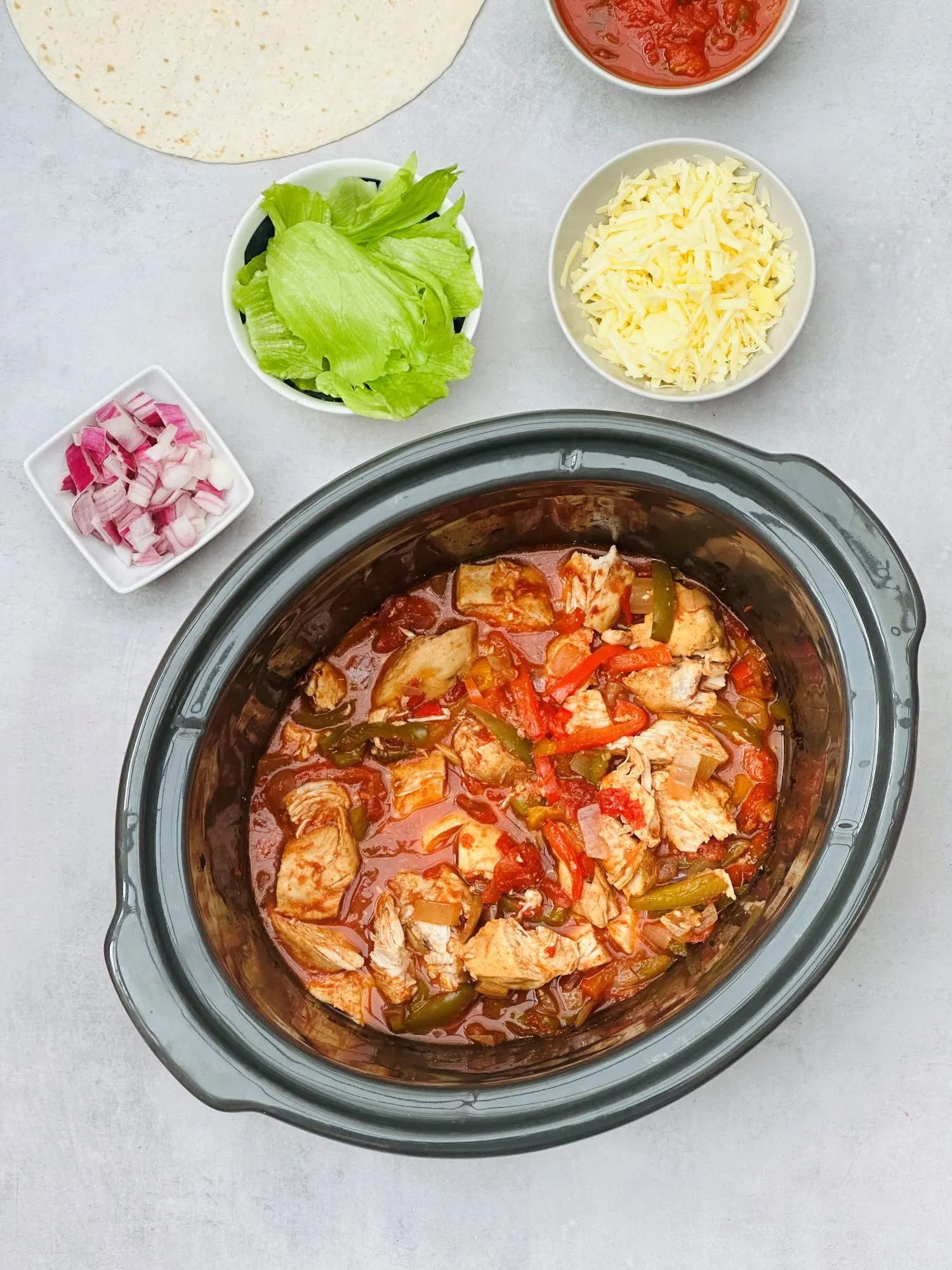 How To Serve Chicken Fajitas
Slow cooker chicken fajitas can be served with rice, in tortilla wraps (with salsa, lettuce, and grated cheese), over nachos, or on top of a jacket potato.