Try out this microwave treacle sponge recipe for a quick and easy version of the childhood classic!
If you want to make a sponge cake that will be ready in under 5 minutes of cooking time – the microwave is your answer.
Treacle sponge is right up there on my list of favourite puddings – maybe it reminds me of my younger years, my own children certainly enjoy it as much as I do.
There's no denying that making treacle sponge the traditional way, by steaming it, is the tastiest way (I think) – but sometimes the need to eat quickly wins the day!
How To Make Treacle Sponge In The Microwave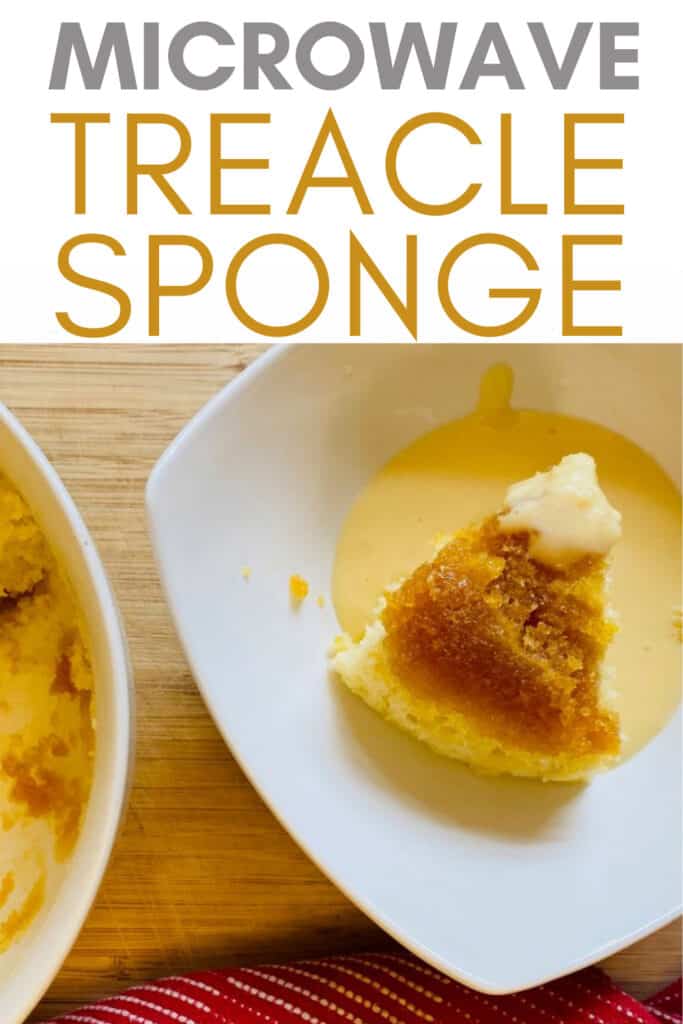 What You Need:
(please scroll down to the recipe card for exact amounts)
1.5 litre microwave safe bowl, or pudding basin
golden syrup
butter
caster sugar
eggs
self raising flour
baking powder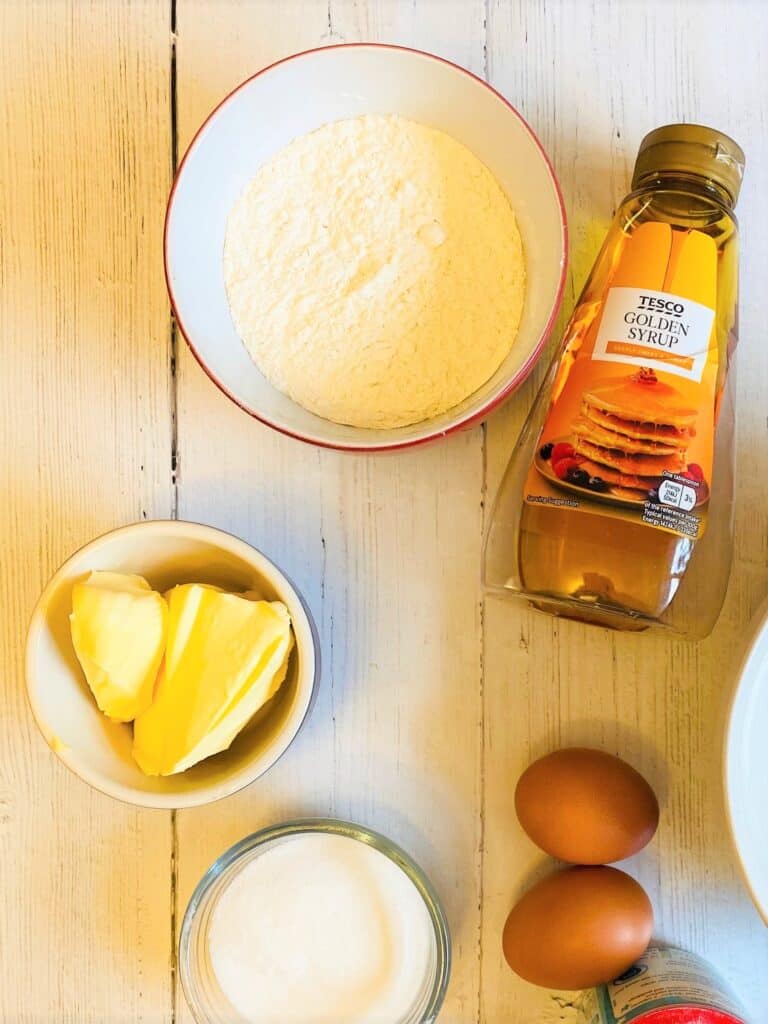 Making It:
Lightly grease the pudding basin/bowl.
You can measure out the golden syrup (it is about 4 – 6 tbsp) or you can just judge it by squirting it directly on the base of the bowl and coating the entire surface area. I find it easier to just add it straight to the bowl (less washing up too!)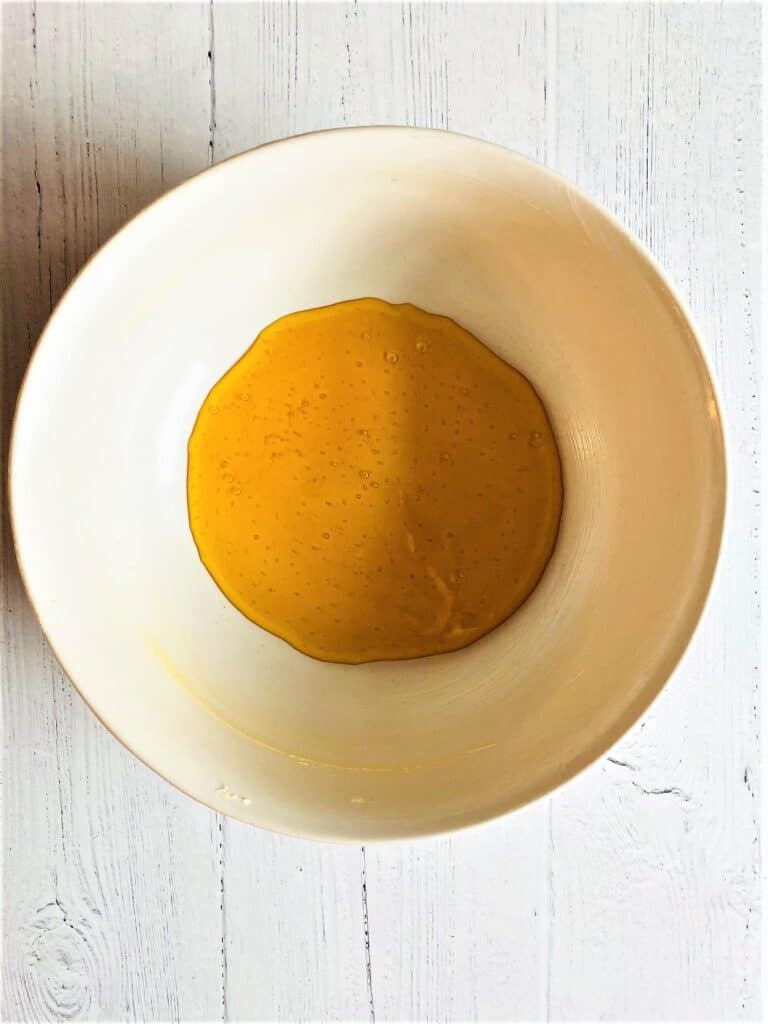 In a separate bowl, beat the butter and sugar until it is combined and creamed together. It should be light and fluffy. Beat the eggs in a separate jug and then gradually add them to the butter and sugar mix.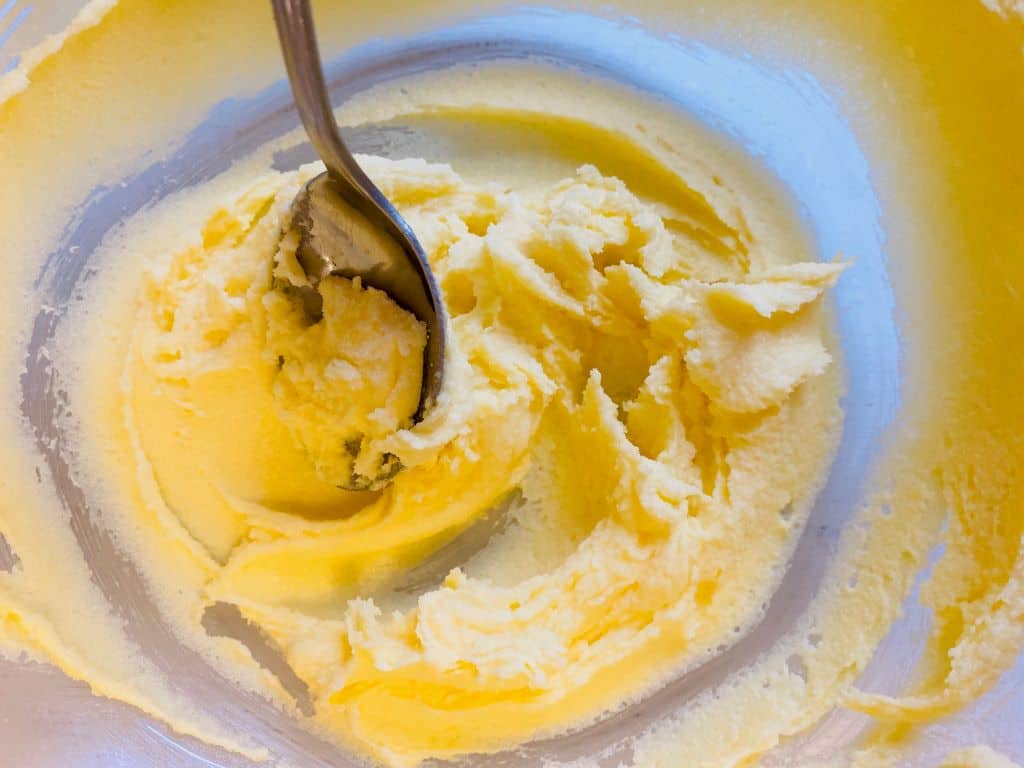 Next, sift in the self raising flour and baking powder, gently folding it into the butter.
Once it is combined you will need to check the consistency of the sponge batter – it should slowly drop from a spoon when lifted up. If it is too thick and doesn't drop, add 1tbsp of warm water. Don't add too much though – you don't want it to be too runny.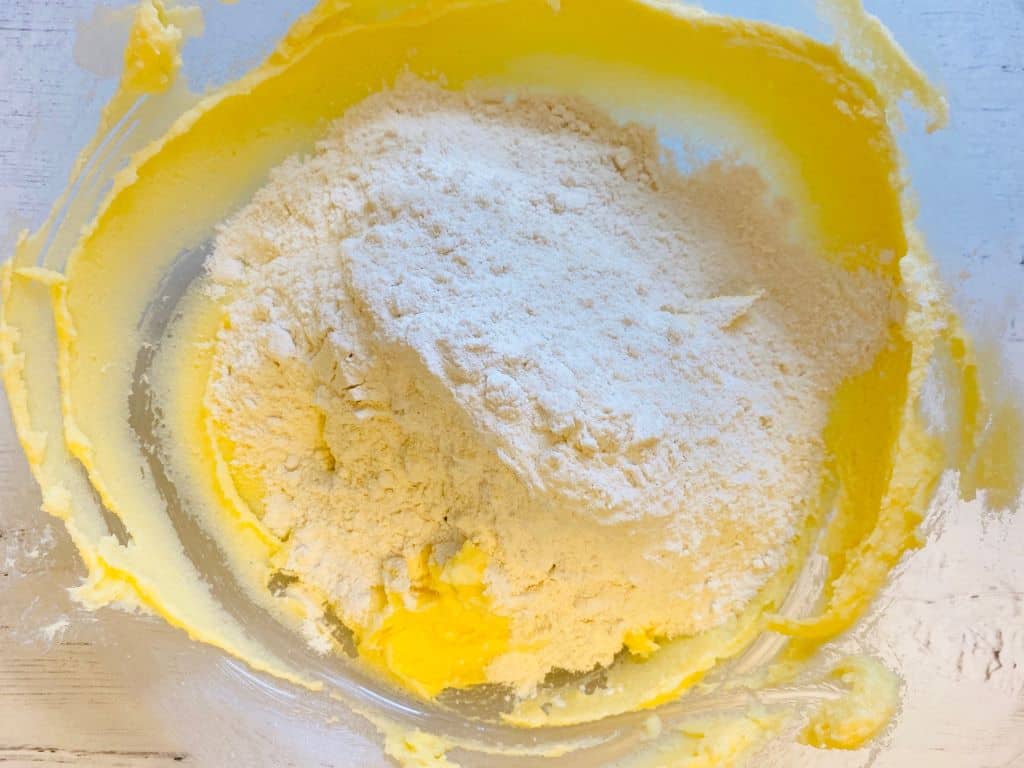 Once the batter is ready, transfer it into the microwaveable basin/bowl, pouring it over the top of the golden syrup. Use the back of a spoon to level the top of the batter.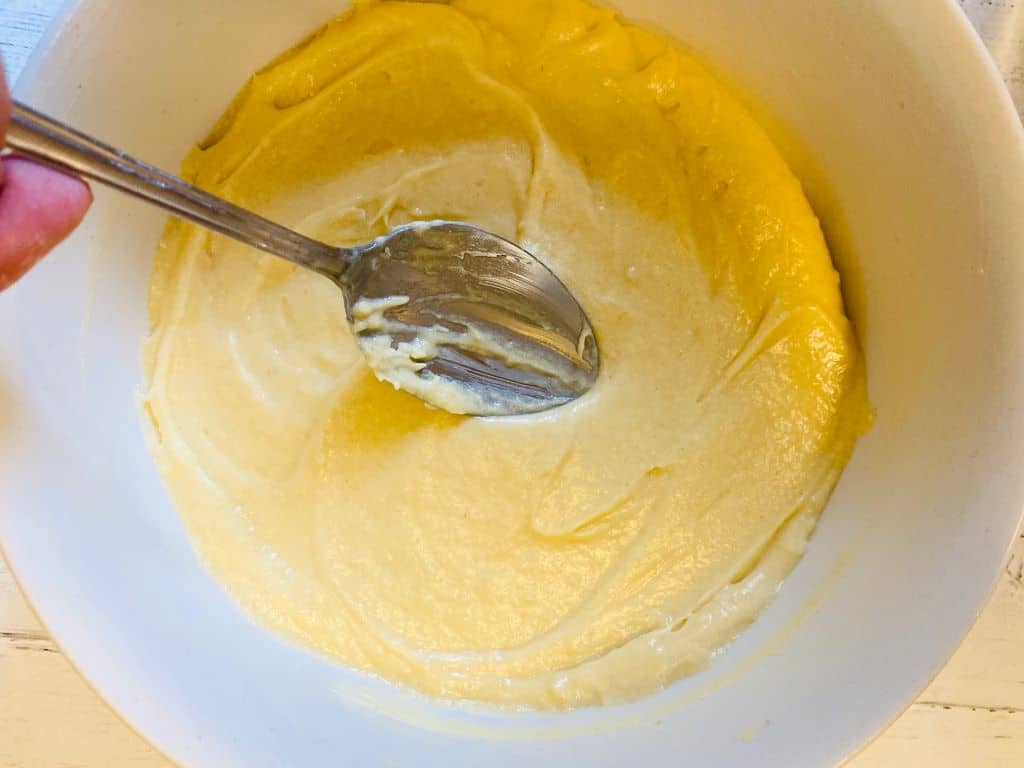 Before placing it in the microwave you need to cover it with some microwave-safe cling film. Leave a little gap to allow the air to circulate and escape.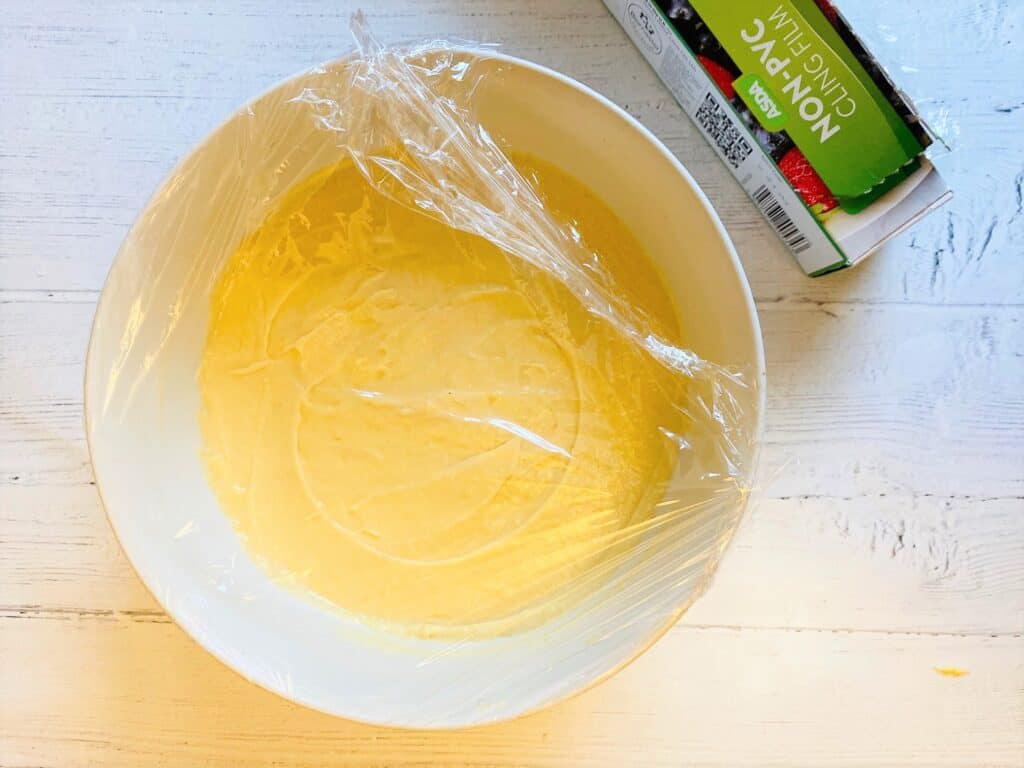 Now it's ready for the very quick cook time in the microwave! Set it off on high power for 4 minutes (yes 4 minutes!) Once the time is up, remove it from the microwave, take off the cling film and leave it to stand for a further 4 minutes.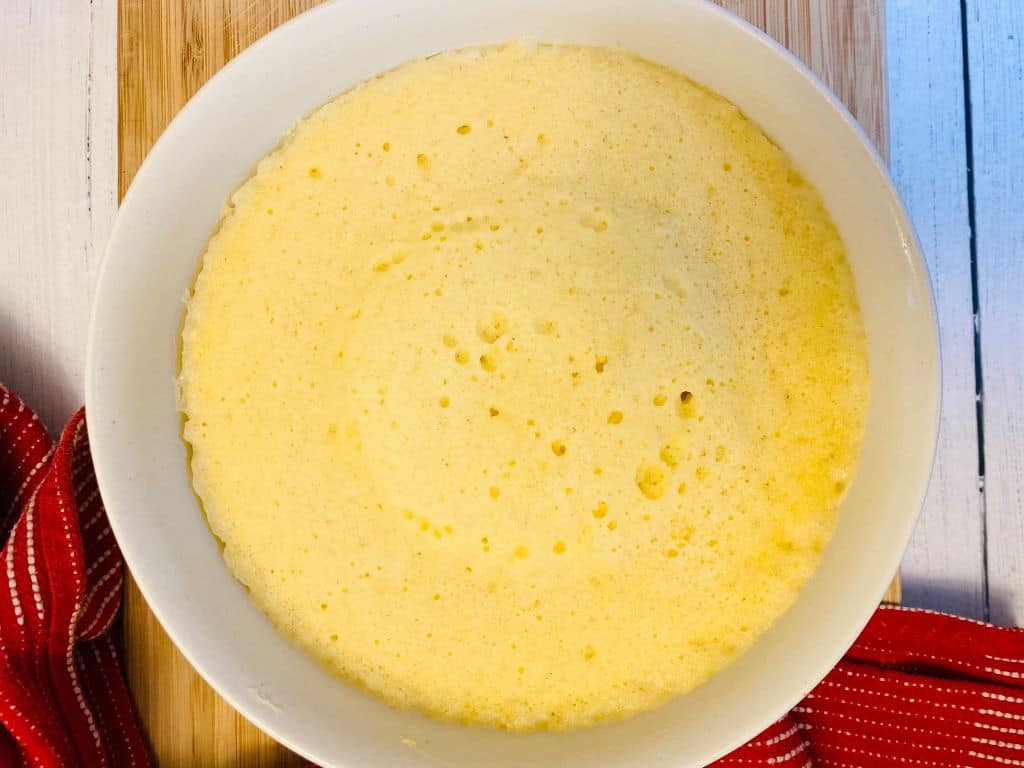 Now, turn it upside down on a board or serving plate – it should come out quite easily (if the bowl was greased!) Serve with some warm custard or ice cream.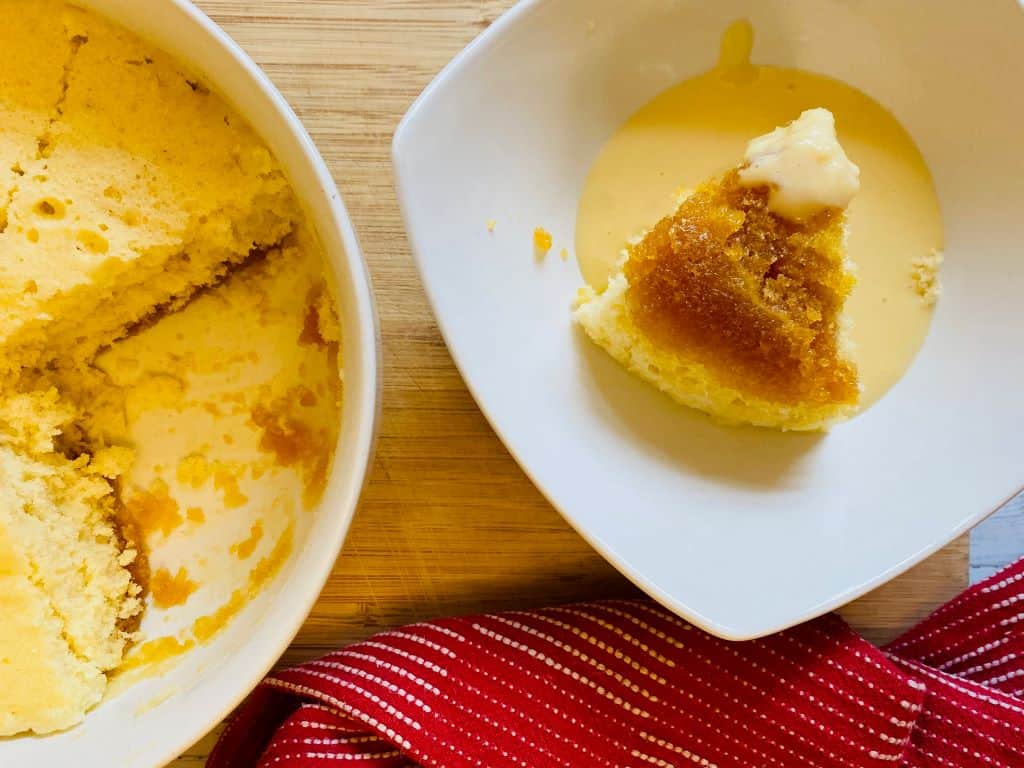 And that's it! A really super easy and quick way to make treacle sponge cake in a microwave. Relive a childhood classic in less time!
What's your favourite pudding from childhood? There are so many – let me know in the comments!