There are plenty of different ways to enjoy mince pies this Christmas season – from the supermarket, the local bakery, or by making your own!
Nothing quite beats the smell of a homemade mince pie baking in the oven, and then enjoying them freshly cooked, still warm, with some cream poured over the top!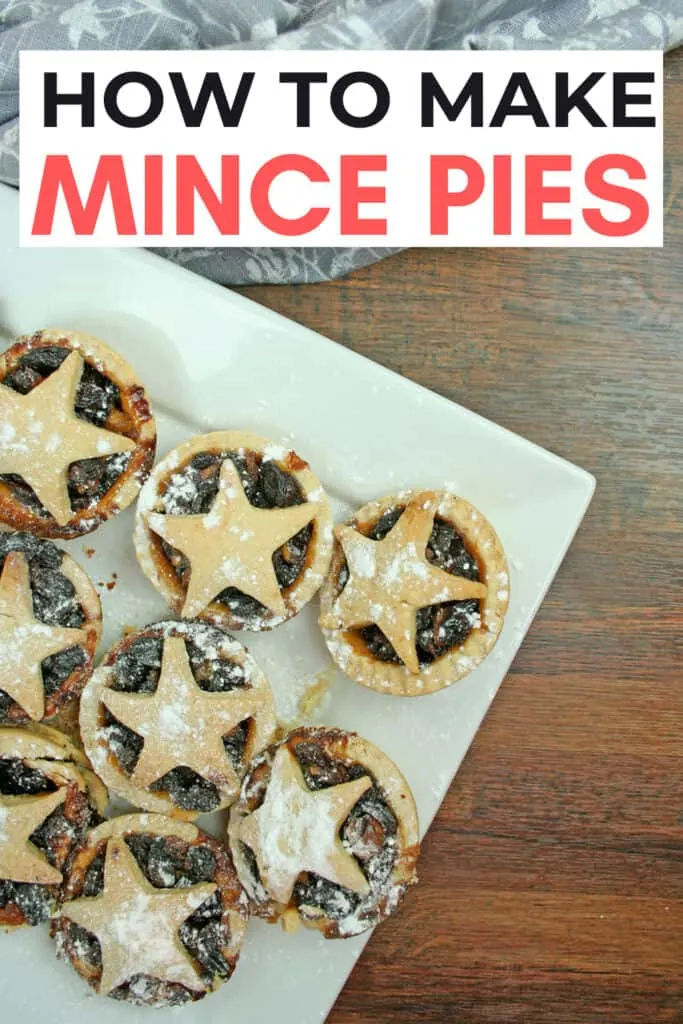 The History of the Mince Pie
I never took the time to even think about the origins of our festive mince pie. Considering the amount I have consumed over the years, I felt it was about time I did.
According to Why Christmas, mince pies originally had real meat in them, such as lamb (the mincemeat part kind of gives that away I know!) They also used to be oval to represent the manger that baby Jesus slept in.
OK, enough of the history lesson. Let's get on to the tasty stuff.
How To Make Mince Pies
Mince pies these days are (thankfully) filled with yummy dried fruits and if you like, some alcohol.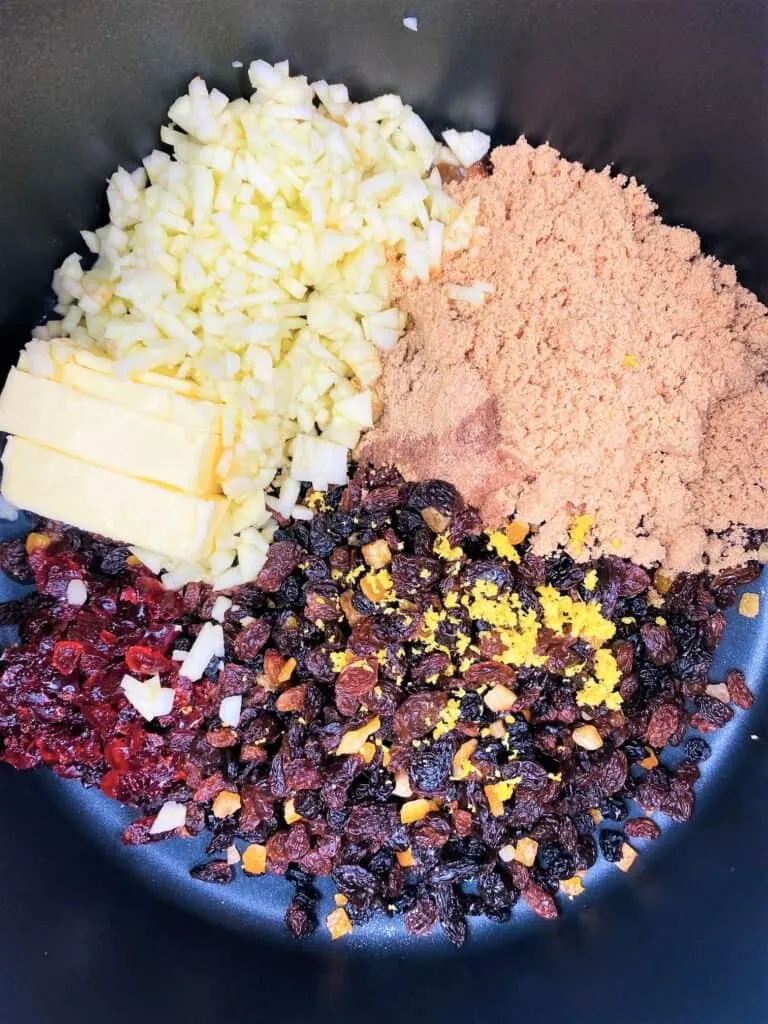 What You Need To Make 12 Mince Pies:
Mincemeat – either from 1 jar, or you can make your own; How to Make Mincemeat
Pastry – either premade from the supermarket, homemade shortcrust pastry, or shortbread pastry
Muffin/Cupcake Baking Tray – lightly greased with butter
Cookie Cutters – about 10cm in size and one slightly smaller for the lids (unless you are adding stars/lattice on top)
Flour – for sprinkling on worktop
Milk/Beaten Egg – for glazing the pastry
Icing Sugar – optional for dusting on top
Roll Out The Pastry
Sprinkle some flour on a worktop, ready to roll the pastry out on. Roll it out to a thickness of about 3mm.
Using the larger cookie cutter, cut out 12 pastry bases and place in each hole of the baking tray.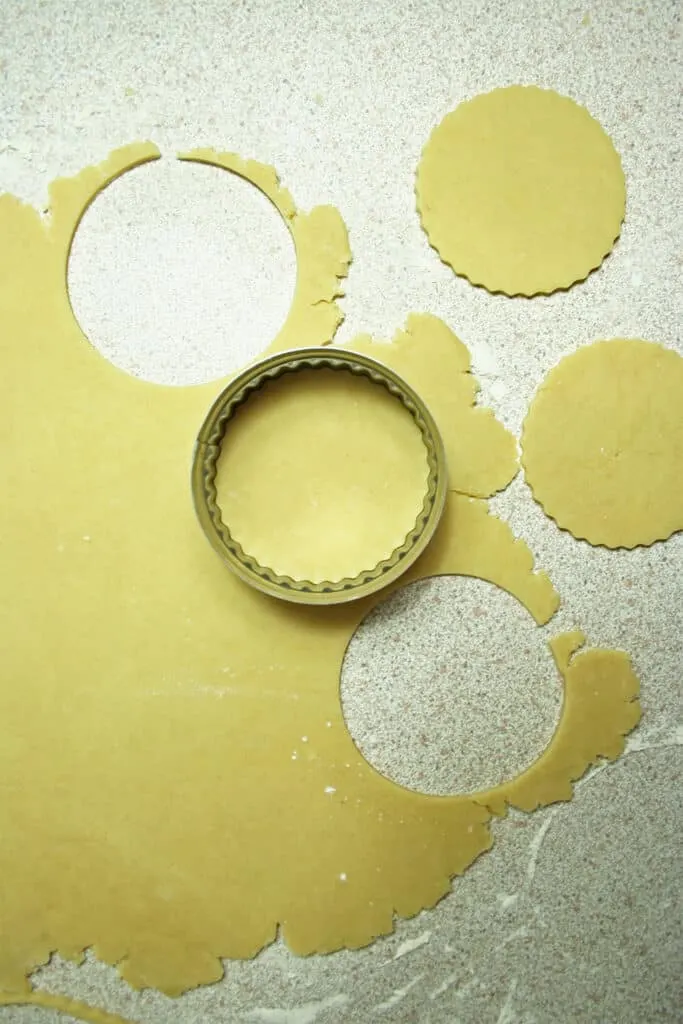 Gather up the remaining pastry and roll up into a ball.
Add The Mincemeat
Using a spoon, fill each pastry base with some mincemeat. Be careful not to fill them up too high, or they will bubble over when cooking.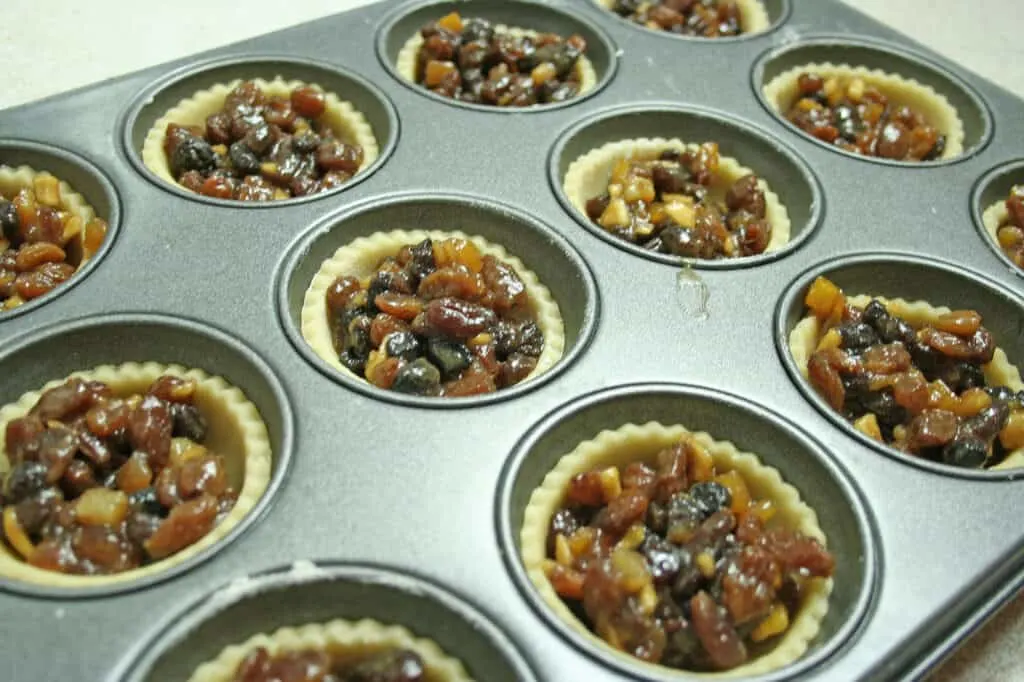 Add The Mince Pie Lids
You can either add complete lids for the mince pies or add something different – stars or strips, or anything you want!
If you are adding lids, gently squeeze/pinch the rim of the pastry lid to the pastry base. With a sharp knife, slice the lids once or twice to allow the steam to escape during the cooking time.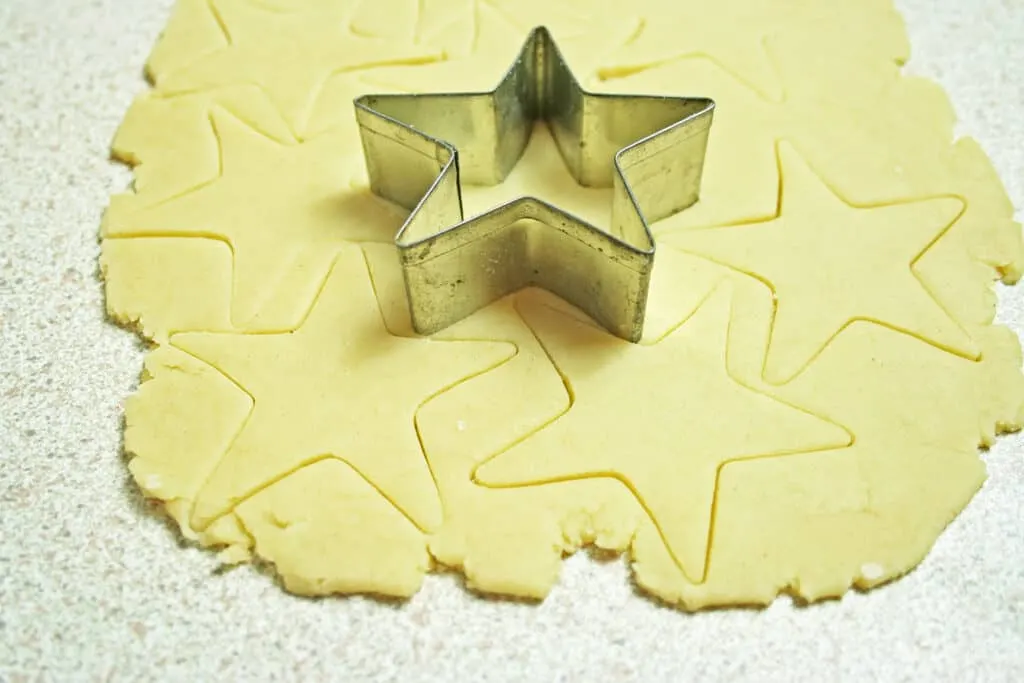 You can optionally glaze the lids/tops with a little milk or beaten egg. Lightly brush it across the top of each mince pie.
Cooking The Mince Pies
Place the prepared mince pies in the preheated oven and cook for about 20 minutes, checking on them at 15 minutes.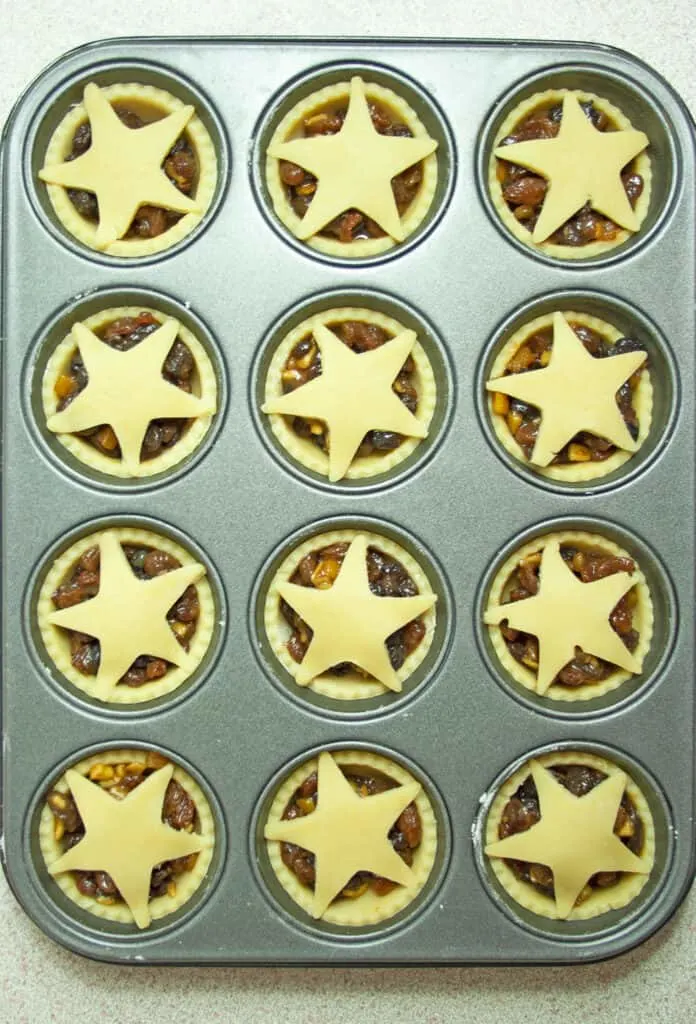 They should be a light golden brown colour when they are ready.
When they are ready, remove the mince pies from the oven and leave to cool on a wire rack.
Sprinkle the tops with some icing sugar.
Either enjoy while they are still warm, or leave them to cool and enjoy later (they can be reheated if you wish).
Serving Mince Pies
Mince pies can be served warm, cold, on their own, or with any of the following sides; ice cream, cream, brandy butter.
Storing Mince Pies
Should your mince pies last long enough, they can be stored, once completely cooled, in an airtight container for up to 1 week.