Shortcrust pastry is a baking essential and can be used in many different dishes and desserts, both sweet and savoury. It is very easy and very quick to make, and tastes so much better than shop-bought pastry!
Shortcrust pastry is so delicious in the light, crumbly, buttery crust that it has. In fact, that is why it has its name, with short meaning crumbly in the culinary world.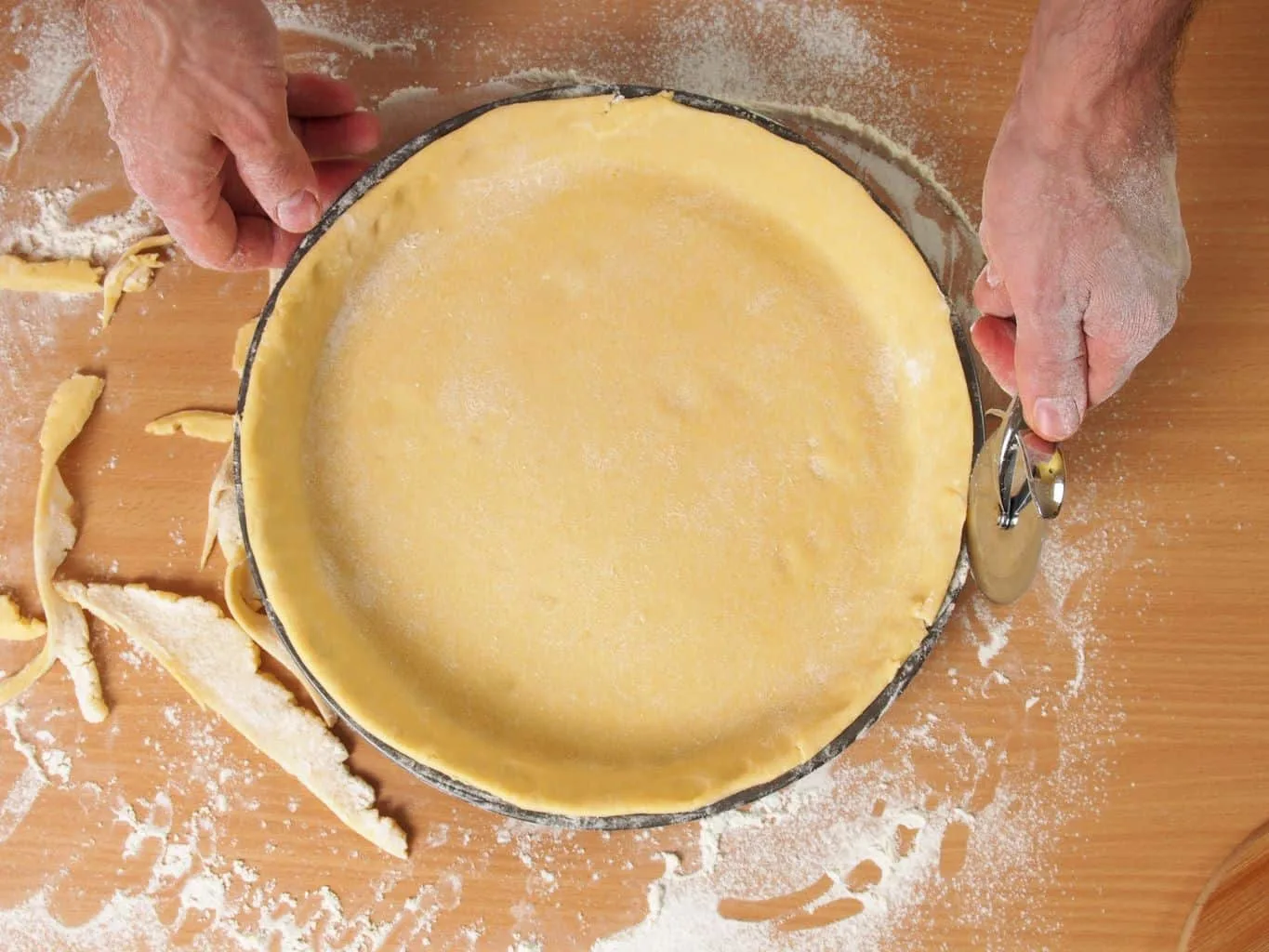 What is shortcrust pastry?
Shortcrust pastry is a base, neutral pastry that is used in many different dishes. Its neutral flavour allows it to be paired with both sweet and savoury fillings and is a very useful recipe to know how to make.
What is shortcrust pastry used for?
Shortcrust pastry is used in a wide variety of foods such as pies, tarts, quiches and pasties/patties, and there are different variations with spices added to better accompany the filling, however, the base is the same.
Why is my shortcrust pastry hard?
The pastry can become hard and tough if too much flour is added in the process of mixing. To avoid this, try to only add just enough water to bring the breadcrumbs to a dough, then there is no need to add more flour.
Why is plain flour used in shortcrust pastry?
Plain flour is used as it has a lower protein content than other flours eg bread flour. This dramatically reduces the amount of gluten in the pastry, keeping it soft and crumbly.
Why does my shortcrust pastry crack when rolling?
This can happen if you have not wrapped your pastry airtight with cling film while not using it, or too little water. The perfect pastry will still crack at the edges while rolling it out, as the dough is not stretchy. Simply mould the dough back together and roll over that bit again.
Do you cook shortcrust pastry before adding filling?
Quite often, the pastry's filling will be quite wet, so to prevent a soggy crust, it is best to pre-cook it. There will be some instances where this is not possible though, eg making a pasty.
How to make shortcrust pastry:
Making shortcrust pastry is really easy and only has a few simple steps.
You will need:
250g flour
125g butter
3-4 tbsp water
pinch salt
Put the flour in a large mixing bowl, and sprinkle the salt over the top. It will be incorporated in the next step. Add the cold butter, having cut it into cubes first.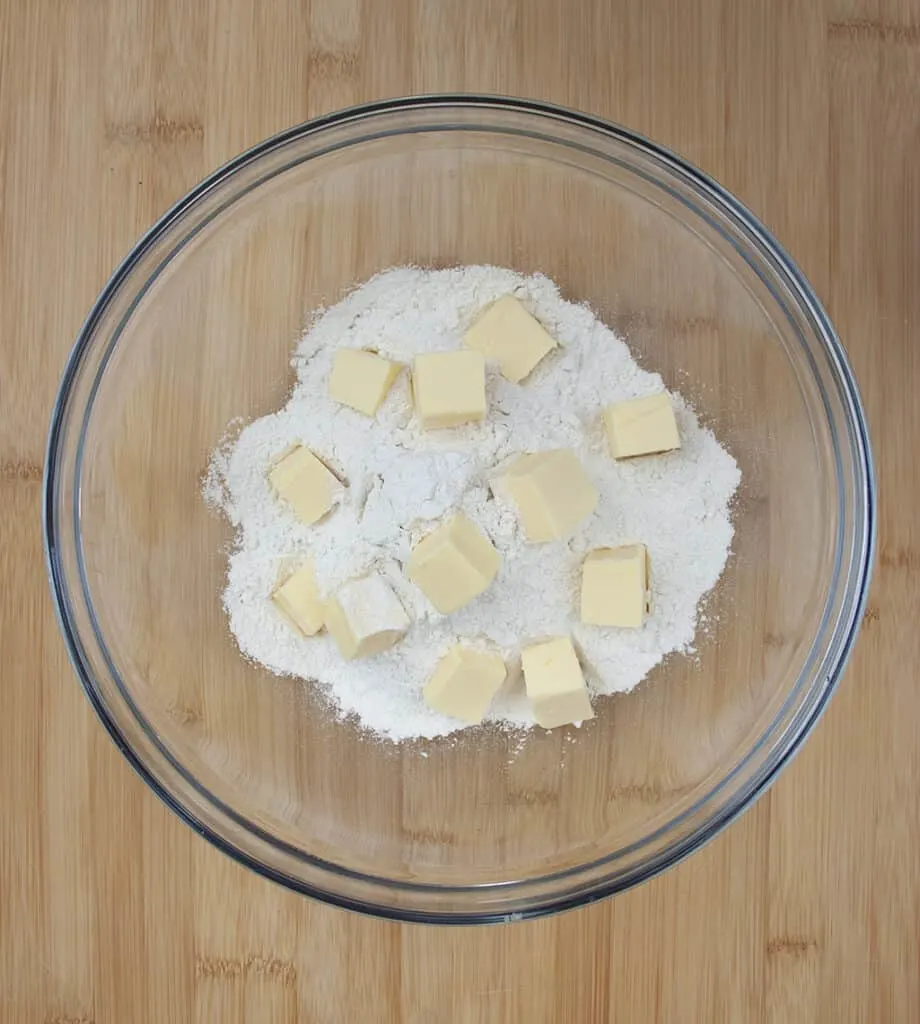 Rub together between your fingertips, until the mixture resembles fine breadcrumbs. Try to do this as quickly as possible, so as to not melt the butter.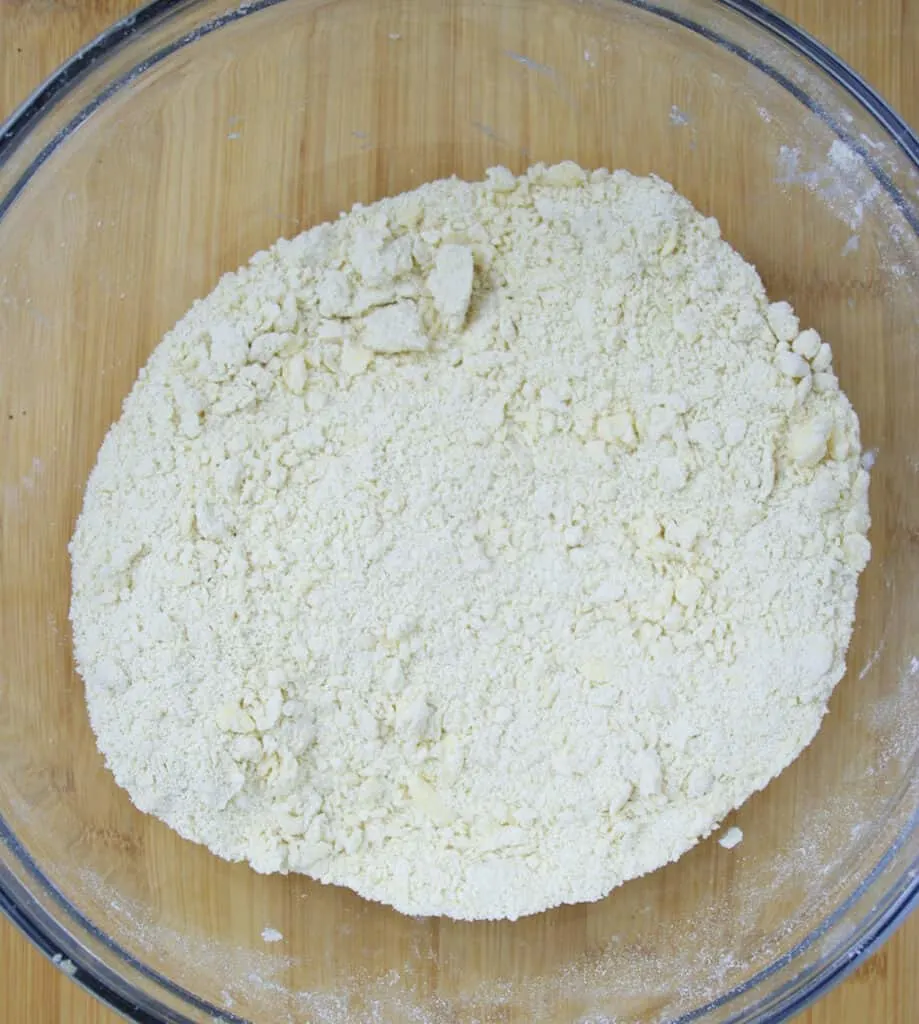 Add 3 tbsp cold water to the breadcrumbed flour, and bring together into a rough dough. If it is too dry add one more tablespoon of water. The dough will be crumbly, and this is good- this will give it a lovely, crumble finish. Do not over-knead the dough, as this will melt the butter and result in soggy pastry.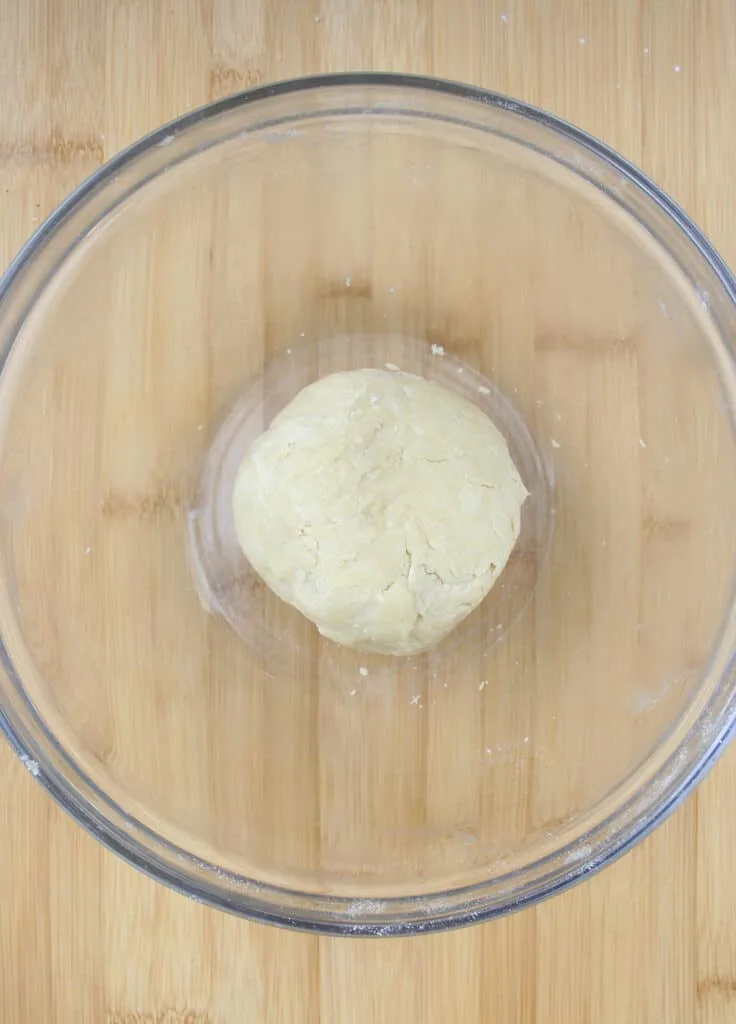 The dough is now finished, store wrapped in cling film in the fridge until it is ready to be used, at least 30 minutes.
Suggested shortcrust recipe ideas: