Follow this easy to make Cornish Pasty recipe – delicious meat and vegetables wrapped in a golden pastry – an iconic British recipe.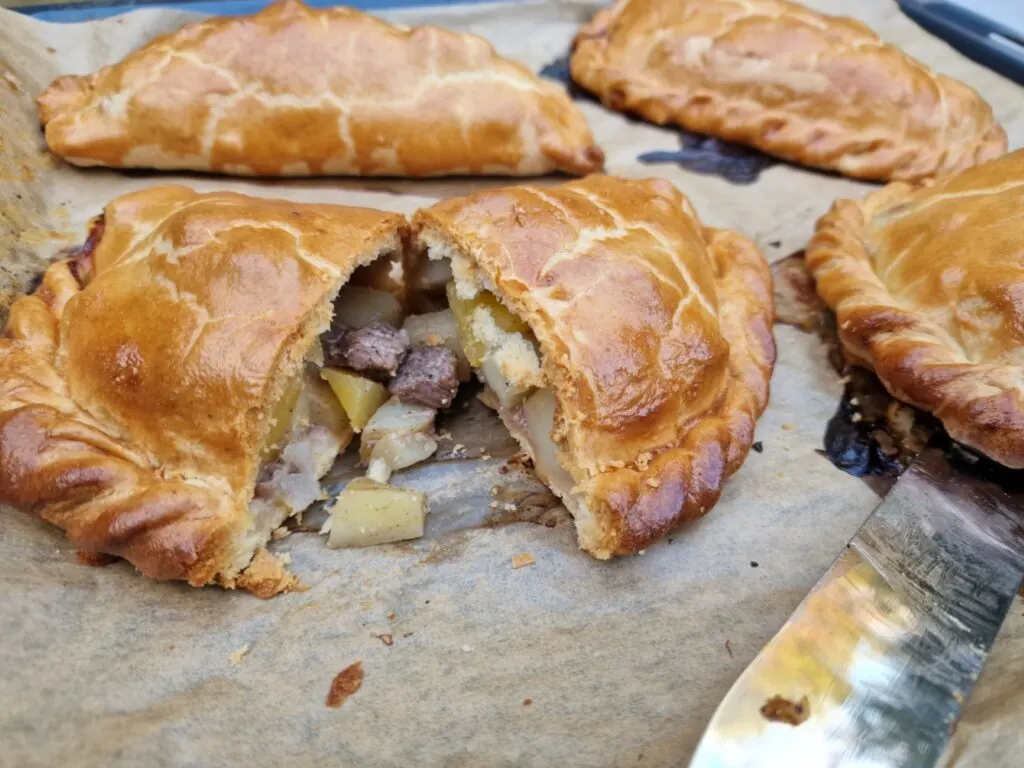 Cornish Pasty History
Cornwall's most iconic food, the Cornish Pasty, first became very popular with Cornish tin miners as it was an affordable all-in-one lunch.
The shape was easy to carry, and supposedly the crimped edge would serve as a pasty handle for the miners, who didn't have time to surface and wash their hands.
What's In A Cornish Pasty?
Although the recipe may vary slightly between different bakeries and families, a Cornish Pasty contains flour, cold lard, cold butter, water, beef, swede, potato, onion, salt, pepper, and egg/milk (for glaze).
How To Make Cornish Pasties – Step By Step
First, start by making the pastry. The key to a good pastry is to keep the dough as cold as possible by using ice-cold water and keeping work on the mixture to a minimum.
I used a food processor to do this, but you can also do this by hand by mixing in the butter and lard between your fingers until the mixture resembles breadcrumbs.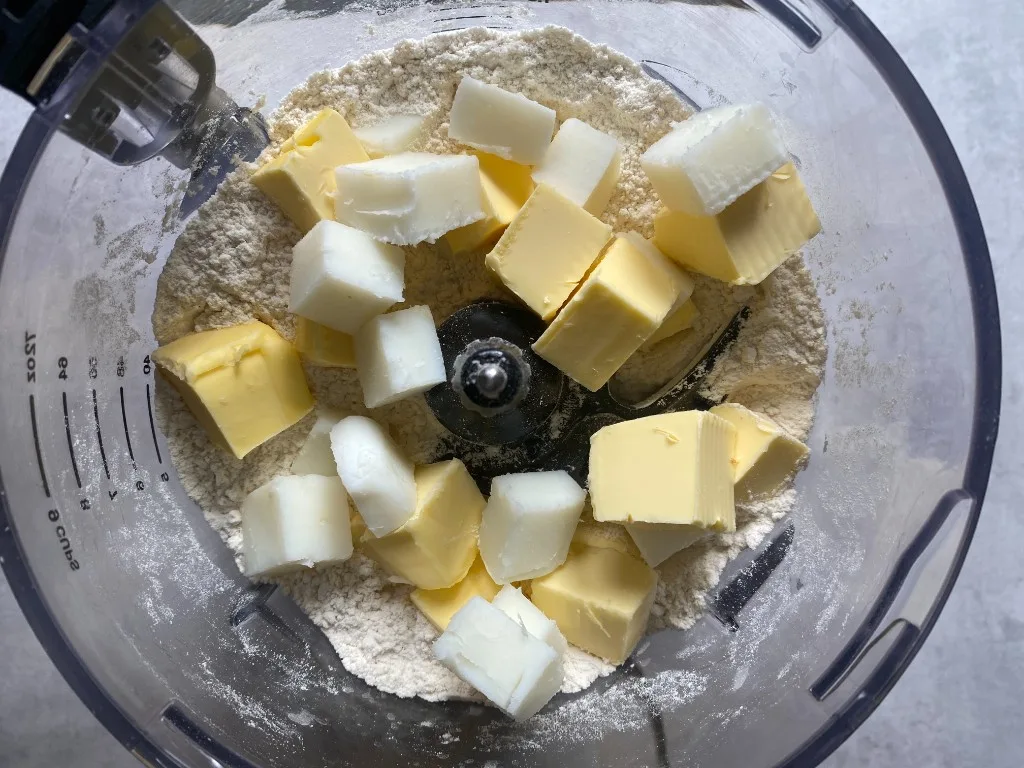 Mix the flour and salt with the butter and lard until it resembles breadcrumbs.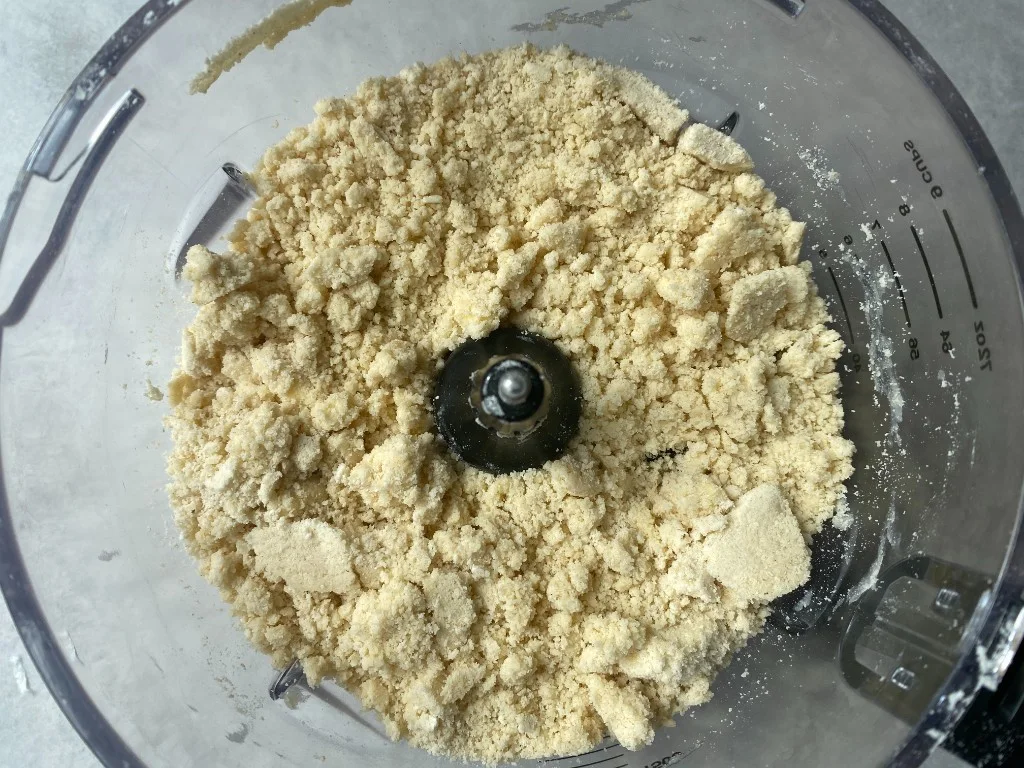 Add ice-cold water and bring together into a rough dough.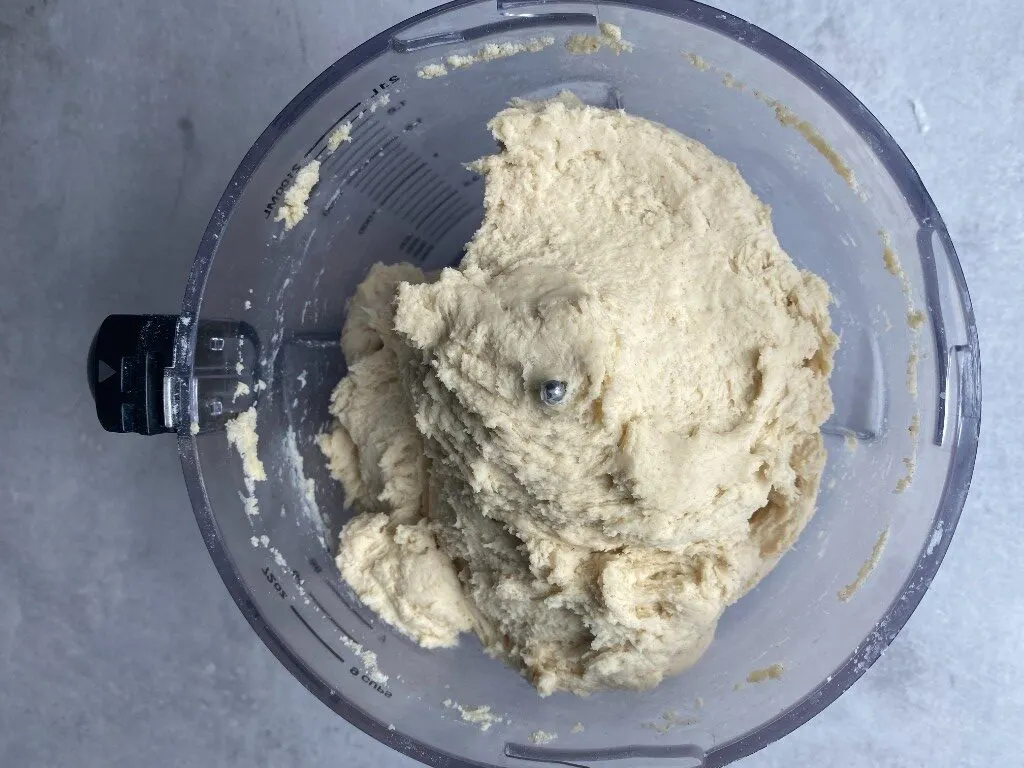 Wrap in cling film, shape into a disc about an inch thick and place in the fridge for an hour (the disc shape will make it cool faster).
Prepare the filling by dicing the beef skirt, potatoes, swede and onion into small chunks. Mix together in a large bowl with the salt and pepper until everything is evenly mixed and coated.
Place the dough onto a floured surface. Divide into six, and take one piece to work on, returning the other five to the fridge.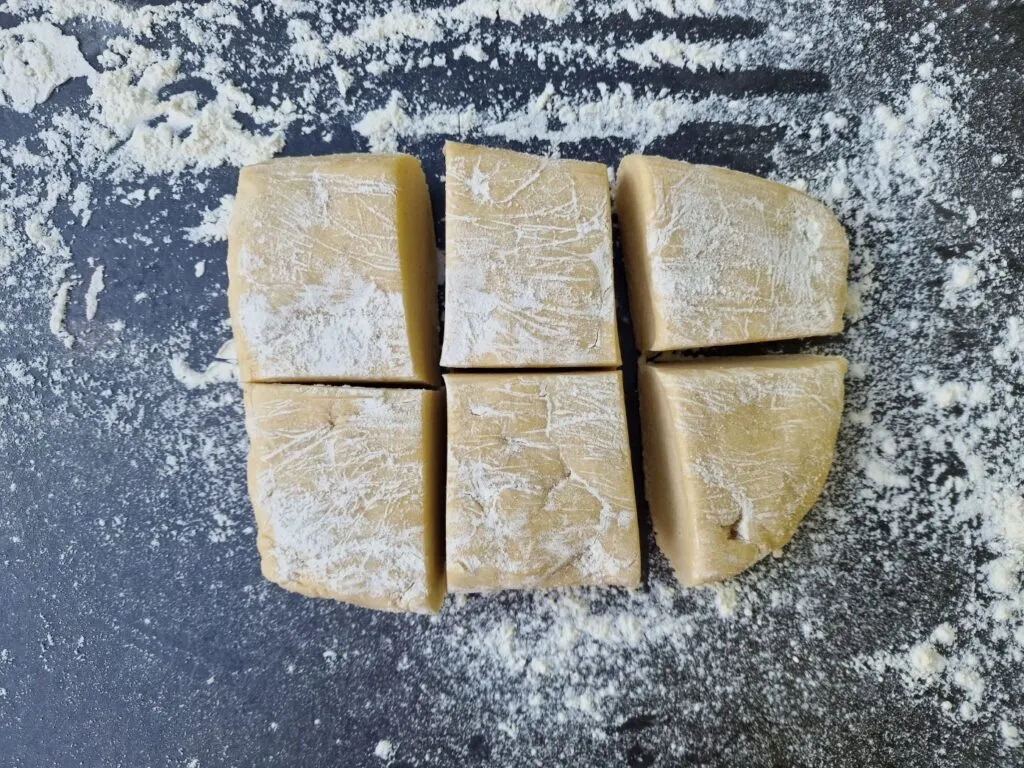 Preheat oven to 170°C/Gas Mark 5.
Roll out into a medium circle with a rolling pin, about 20cm in diameter. A side plate makes a good size guide for this. Brush off any excess flour.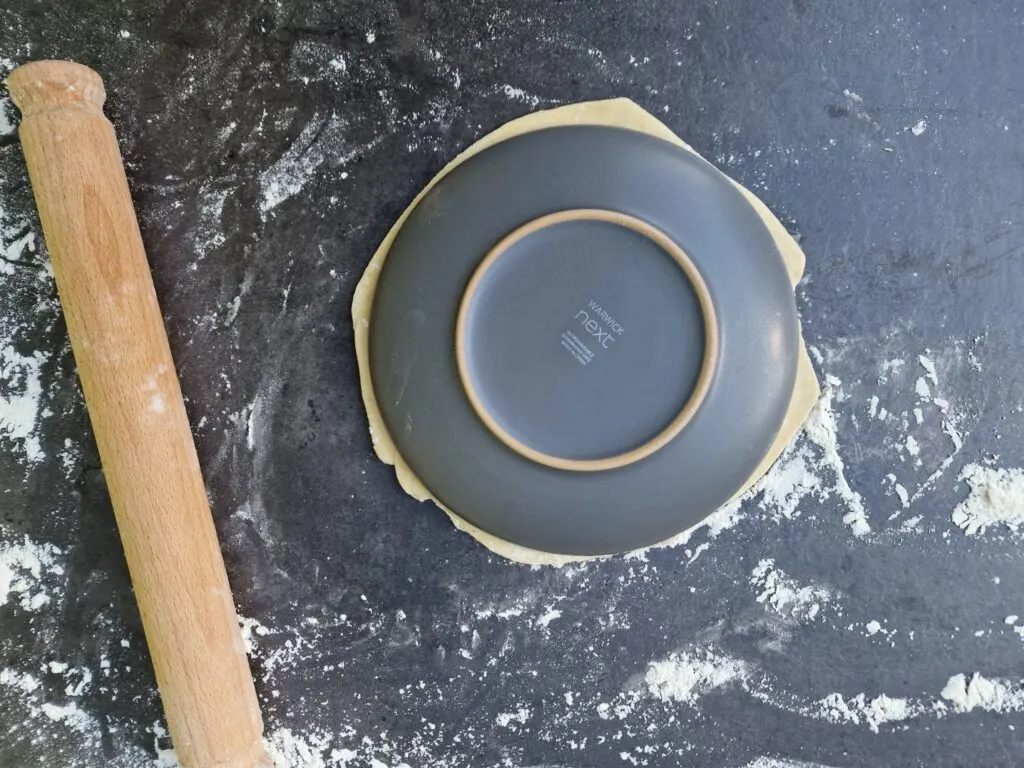 Place a large spoonful of filling in the centre and fold it in half. Use the side of your hand to squeeze the curved edge shut.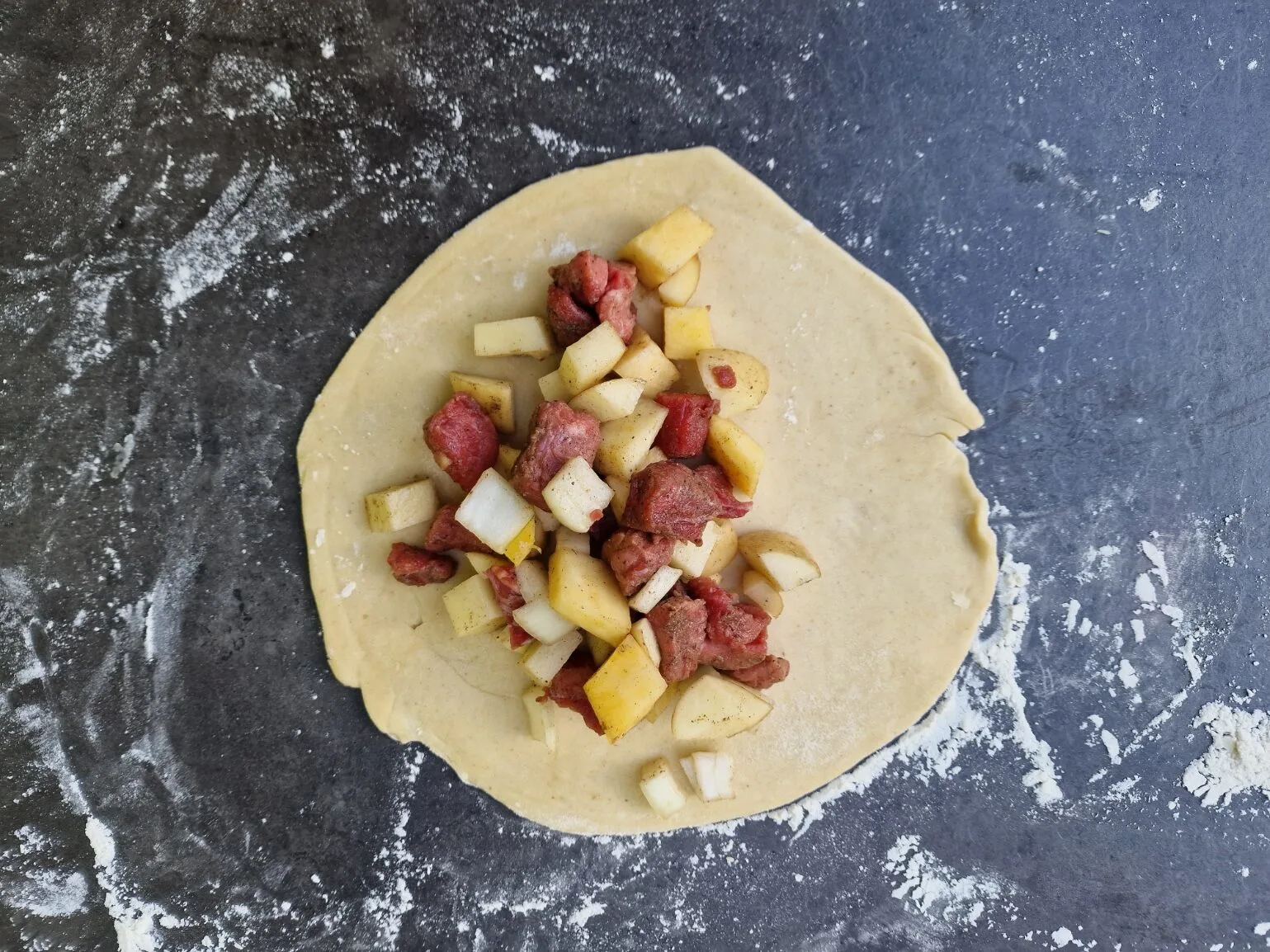 Crimp the edge shut by pushing the edge with your left index finger and then twisting the dough over your right thumb and pressing it into the pastry edge.
This took me a pasty or two to get the hang of it, so don't worry if you find it difficult. Try not to tear the dough, and fix any holes that appear, so the filling doesn't dry out.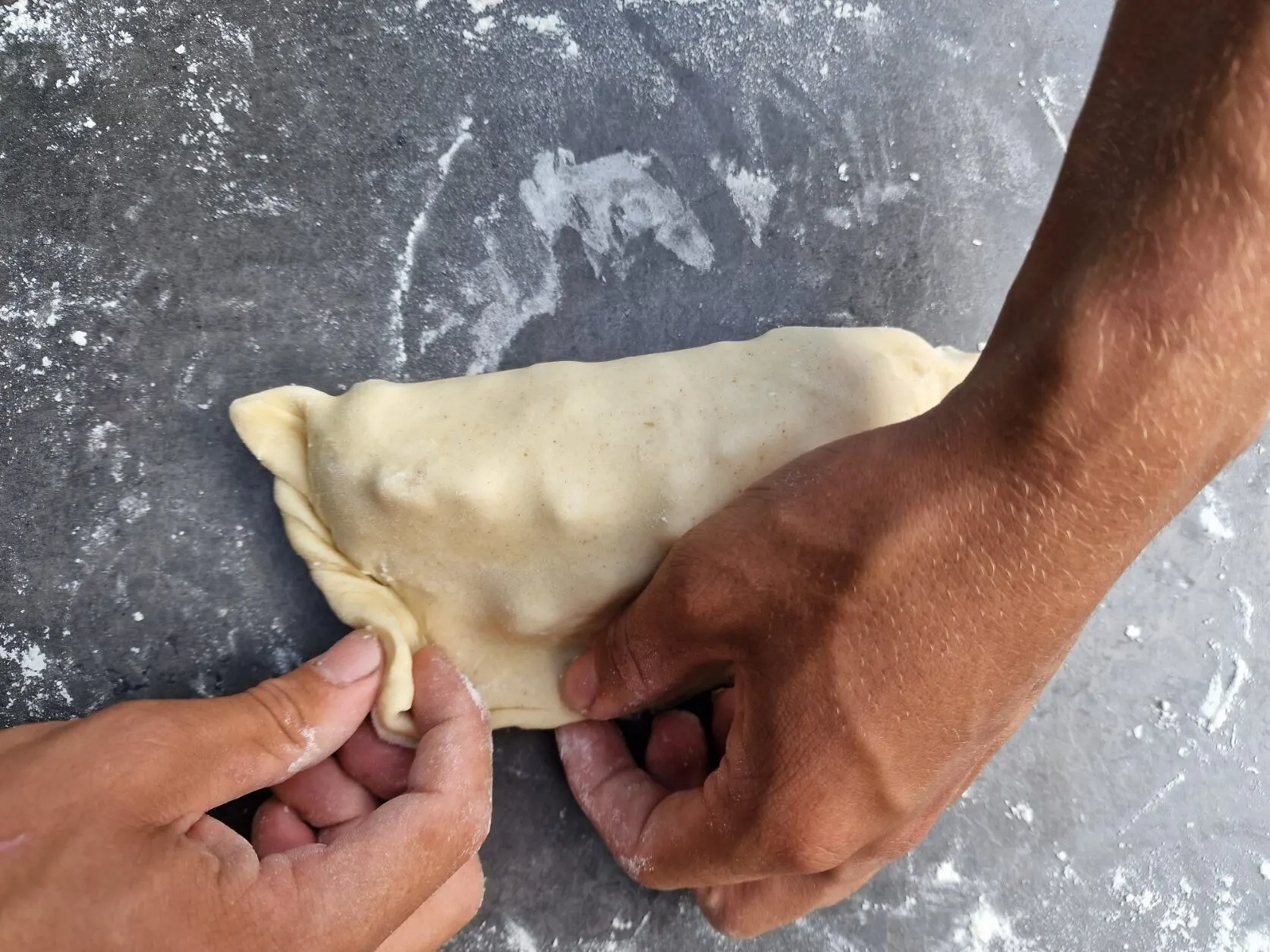 Repeat for the remaining pasties. Brush with beaten egg and bake for 45 minutes until evenly golden brown.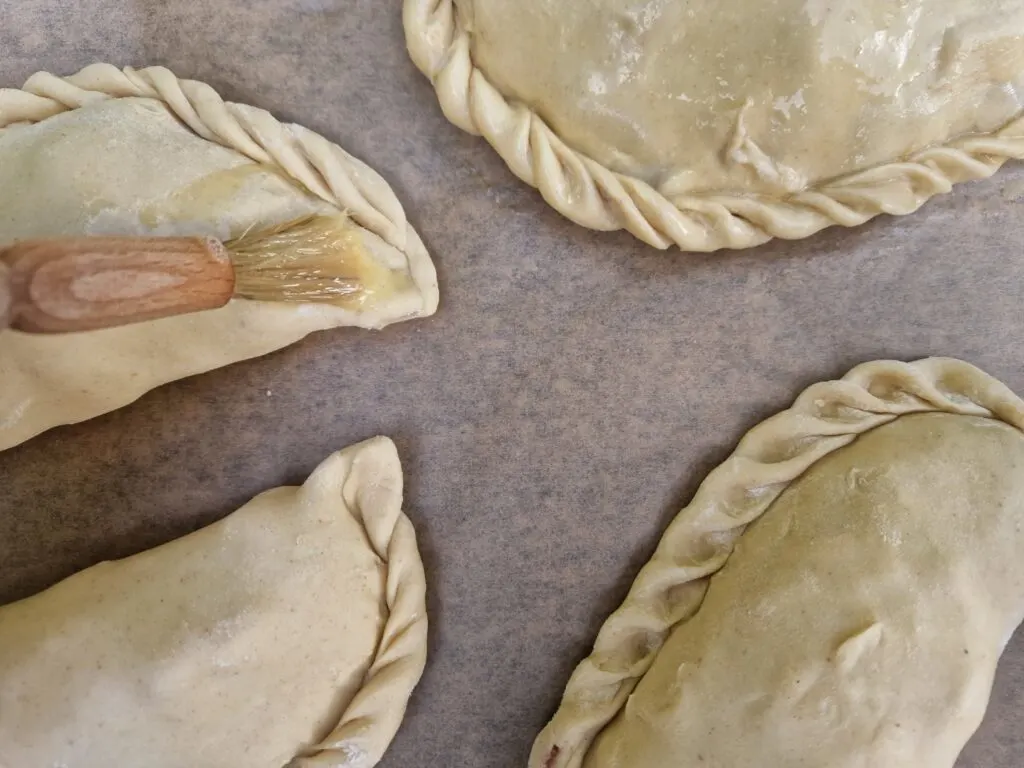 Can You Freeze Cornish Pasties?
Yes, you can, both before and after baking.
To freeze after baking, allow to completely cool, then place in a sealed bag and freeze for up to 6 months.
To freeze before baking, freeze on a tray, so the pasties don't stick together. When frozen, place all the pasties in a sealed bag or container for storage.
You can cook from frozen; simply cook for an extra 15 minutes.
How To Reheat Cornish Pasties
Reheat in the oven for 15 minutes at 170°C/Gas Mark 5