Ah, chicken nuggets. Those handy standbys that my kids can't seem to get enough of. Actually, I'm rather partial to the odd nugget myself. Making them from scratch is actually pretty simple, I don't really know why I waited until I had an air fryer before attempting them.
Since we've had our air fryer we've used it for many different things, from Full English Breakfasts to indulgent chocolate profiteroles. They really are a versatile kitchen appliance that can handily replace the use of the oven when you only have a few bits to do – or, if like me, your oven is often full to the brim with everything else!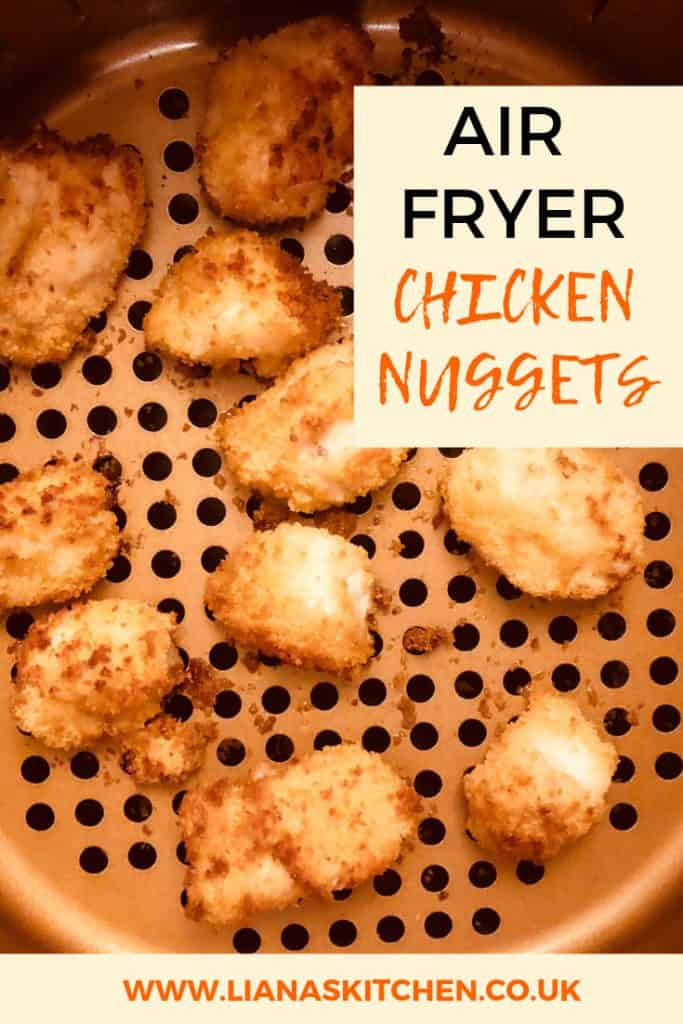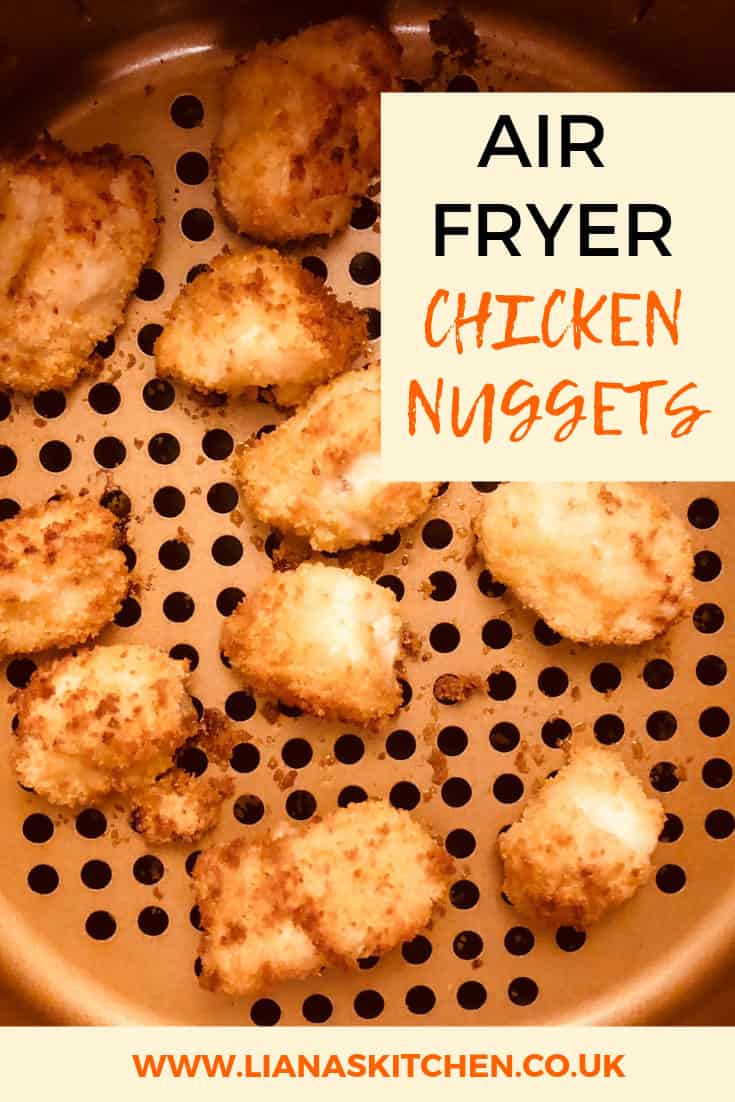 I've tried making chicken nuggets in the air fryer two different ways. Both turned out tasty and had the kids fighting over the last one (I settled it by scoffing it myself, Mum perks and all that). The two different ways are just in how they are coated. The first time round I dipped them in beaten egg, followed by rolling them in breadcrumbs, whereas this time I dipped them in melted butter, followed by the breadcrumbs. Either way will work and you can choose which works best for you.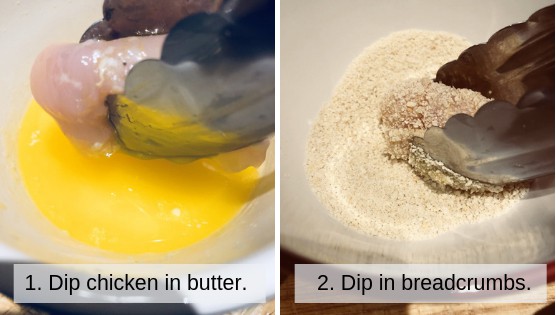 I used 3 chicken breasts and cut them up into bite size pieces, I then dipped each one in melted butter and then rolled them about in breadcrumbs. They then went straight into the air fryer basket (I didn't oil it) and then they were cooked on 200C for 8 minutes. They were cooked to perfection, crunchy on the outside and soft tender chicken on the inside. This should be ample time to cook them through but as always double check they are cooked by cutting into one before serving.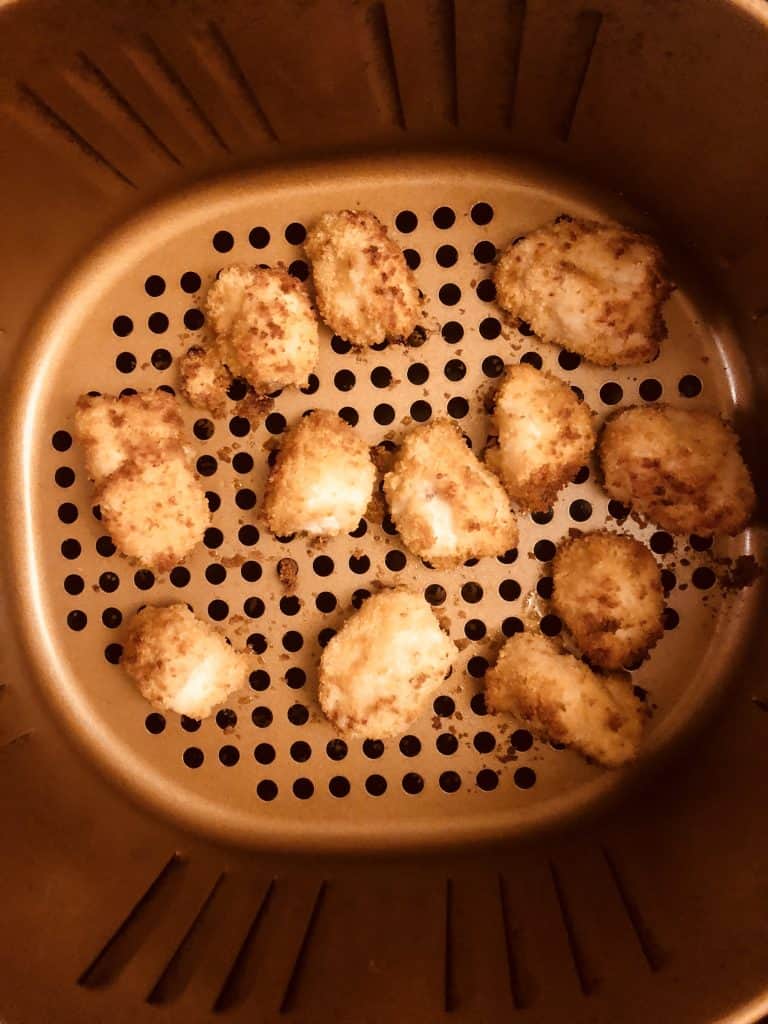 I can't remember how many nuggets we got from 3 chicken breasts, but it was enough to feed the 3 boys, with of course one left over for me 🙂 I think it was around 25 nuggets, so 8 each plus 1 for moi. I cooked them in two batches as I didn't want to overfill the air fryer basket. For one batch I used plain breadcrumbs, and the other I mixed in some smoked paprika. You can experiment with different flavourings if you want, I was thinking some garlic salt would taste good, or perhaps a bit of mild curry powder for something a bit different.
Did you like this recipe? Do you want some more? If so, please head over to my Air Fryer page on Facebook where I share some more recipes.