If you're looking for a healthier way to enjoy chicken nuggets, look no further than the air fryer!
These air fryer chicken nuggets are crispy on the outside and tender on the inside, without any added oil.
Plus, they're easy to make and require just a handful of ingredients.
So if you're in the mood for some delicious chicken nuggets, give this recipe a try!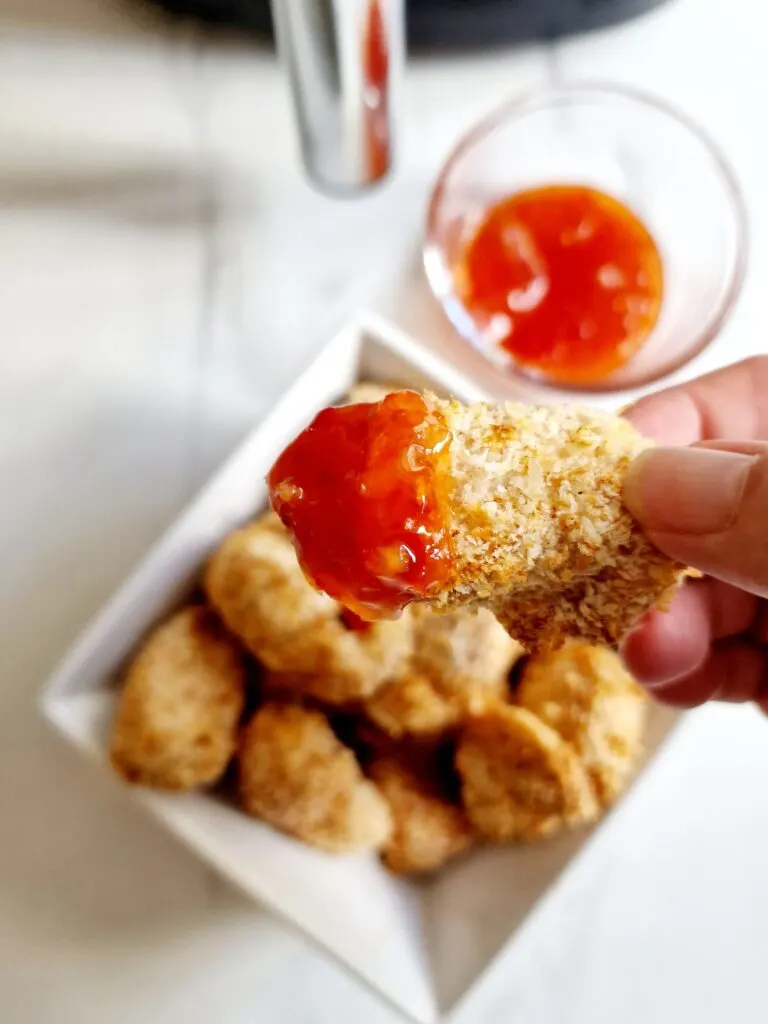 What You Need:
This recipe is enough to make four servings of chicken nuggets. You can adjust the quantities accordingly if you want to make more or less.
To print out the instructions, head down to the recipe card at the bottom of this post.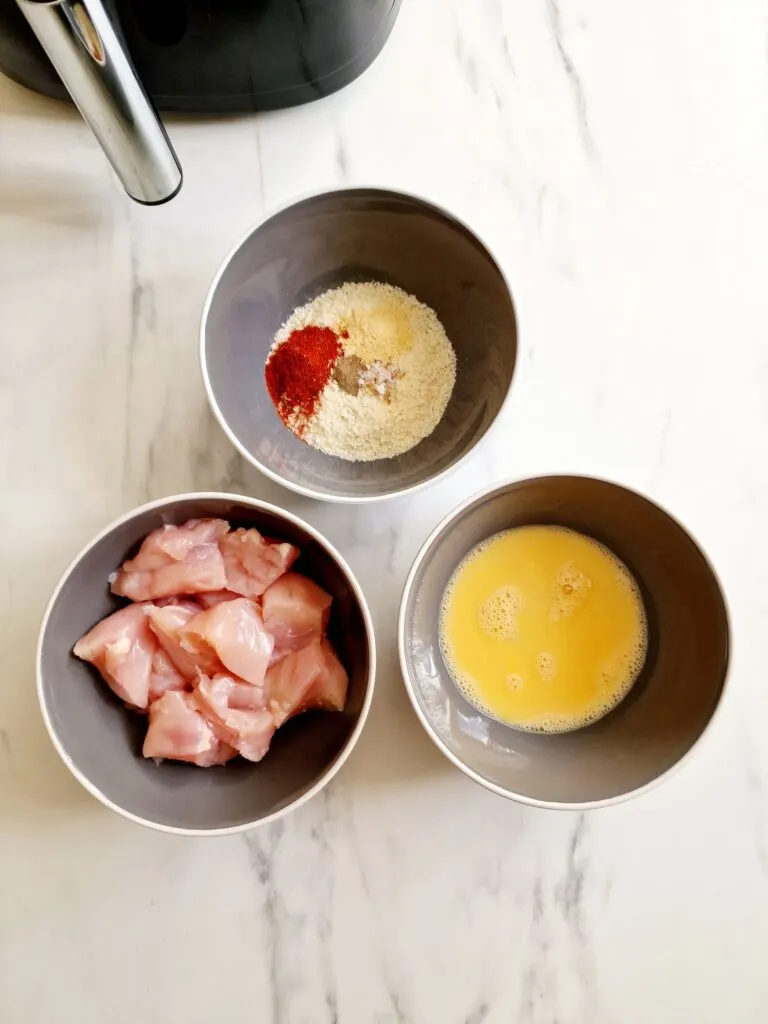 Chicken
You can use chicken breasts or boneless chicken thighs. I used chicken breasts, cutting them up into even bite-sized pieces. Allow one chicken breast per serving.
Eggs
Crack and beat two eggs. You will be dipping the chicken pieces into the egg mixture before rolling them in the breadcrumbs.
Breadcrumbs
I used panko breadcrumbs, but you can use golden breadcrumbs or make your own breadcrumbs from day-old bread.
Seasoning
You can choose your favourite seasoning to add to the breadcrumbs. I used two teaspoons of smoked paprika, 1 tsp garlic granules, 1/2 teaspoon of black pepper and 1/2 teaspoon of salt.
Air Fryer
You can use any air fryer to make chicken nuggets, I have made this recipe in various different air fryer brands, and they have all worked well.
How To Make Air Fryer Chicken Nuggets
Start by setting up your breading station, one bowl with the raw chicken bites, one bowl with the beaten egg, and finally, one bowl with the seasoning mixed in with the breadcrumbs.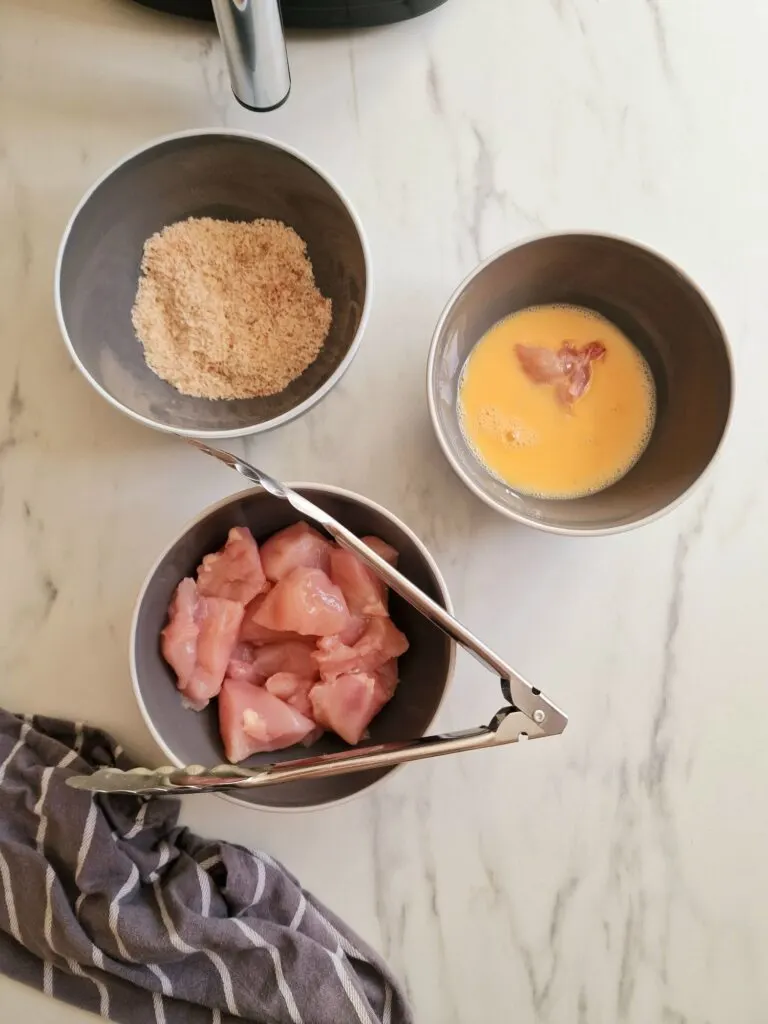 Start by dipping a chicken piece in the egg, making sure it is coated in the mixture.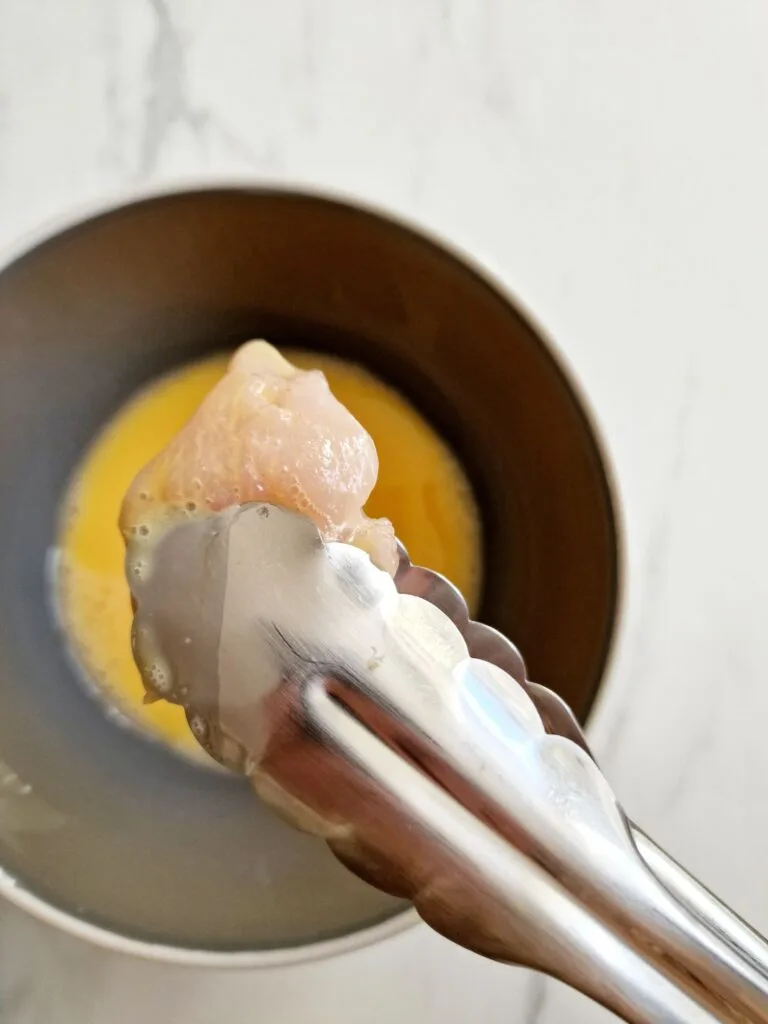 Transfer it to the seasoned breadcrumbs bowl and roll it about until it is completely covered.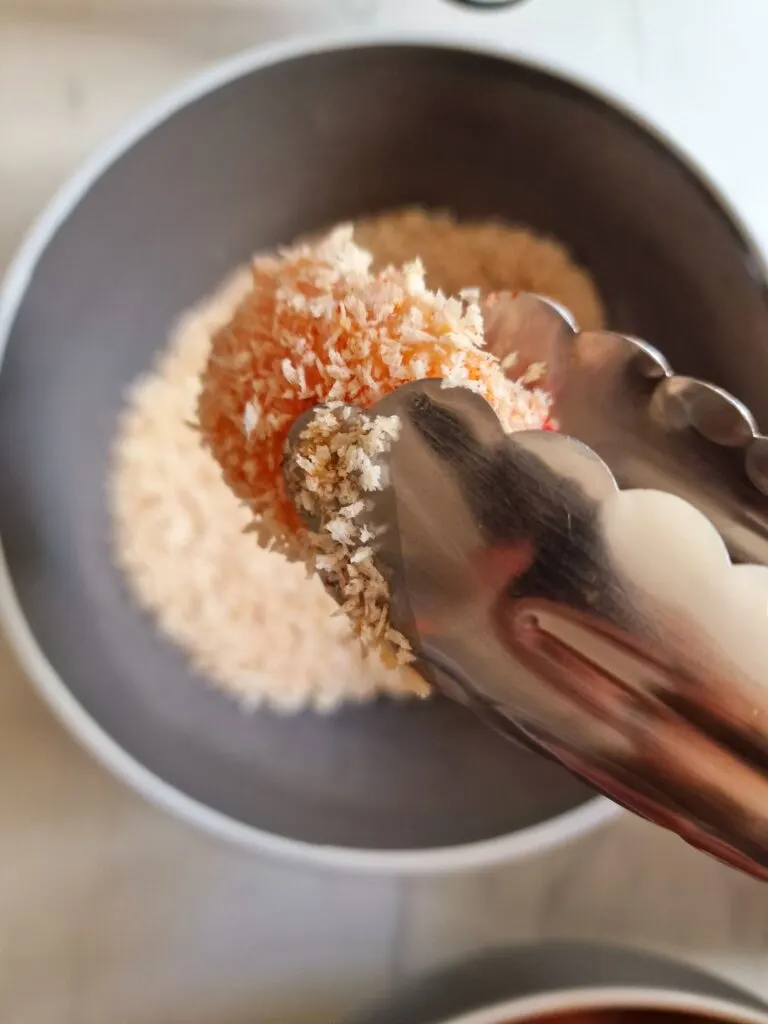 Lastly, transfer it to the air fryer basket before repeating the process with the remaining chicken.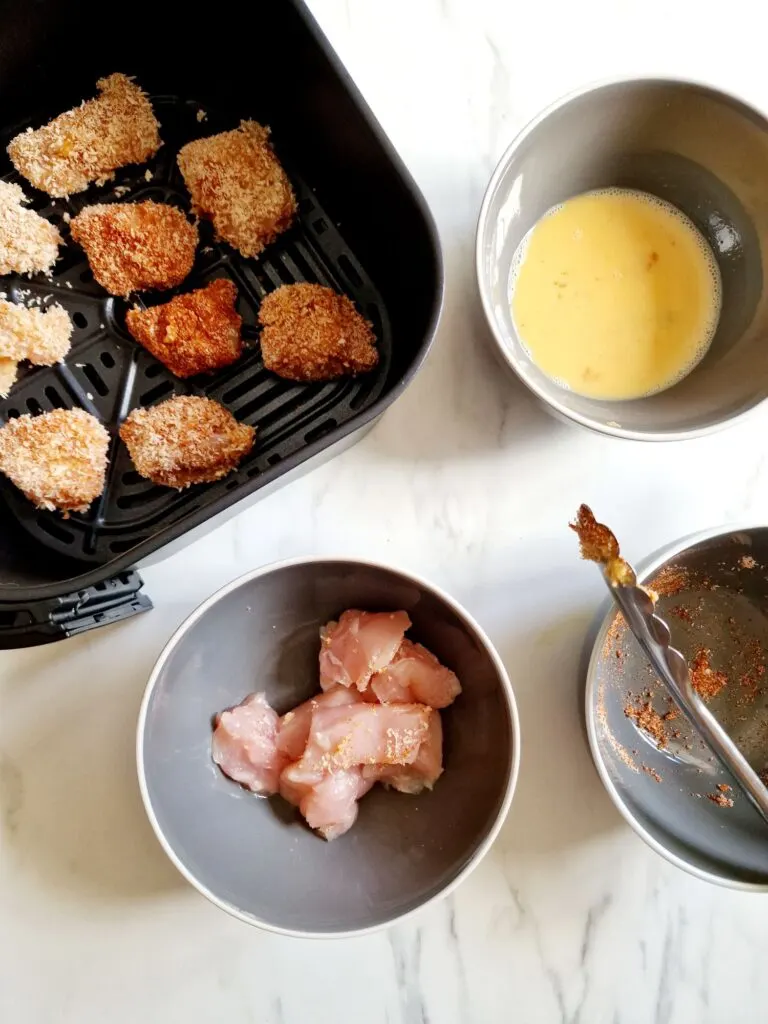 Depending on the size of your air fryer you might need to cook the chicken nuggets in batches.
Switch the air fryer on at 200°C and cook for 8 to 10 minutes, flipping them over halfway through.
At the end of the cooking time the chicken should be cooked through and the breadcrumbs golden and crisp.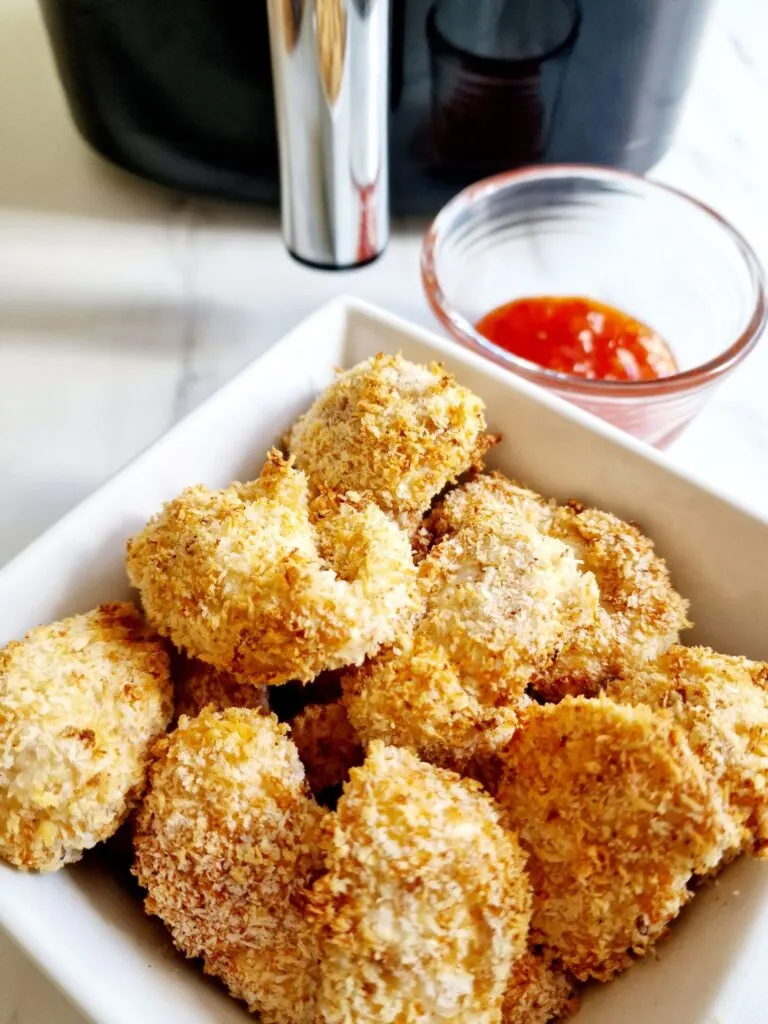 I hope you liked this air fryer chicken nuggets recipe – let me know in the comments if you make it!