Are you looking for a delicious and easy breakfast recipe?
If so, then you should try air fryer french toast; it's simple to make and tastes as good as frying it in a pan.
What You Need To Make Air Fryer French Toast
Depending on the size of your air fryer, you might need to cook the bread in batches or use a rack to layer more slices in the basket.
Please scroll down to the recipe card to print out the ingredients and instructions.
Bread
I used four slices of white bread. You can use any type of bread; brioche is a good option, especially if you add a sprinkle of cinnamon and berries.
Medium-sized thickness bread works best – if you use thinly sliced bread, it may fall apart after soaking, and if you use thick bread, you will need more egg mixture to ensure it soaks through.
Eggs
Use one egg for every two slices of bread. So, as I was air frying four slices, I used two eggs. If you are using thickly sliced bread, you will need to increase the number of eggs.
Milk
Use whichever type of milk you have available; I used semi-skimmed milk. Allow 40ml of milk for every two slices of bread. So, for four slices, measure out 80ml milk.
Cream
Classic French toast has cream mixed in; I didn't use any, but if you want to, add in 20ml of double cream for every two slices of bread. So, for four slices, use 40ml of double cream.
Vanilla Extract and Cinnamon
I used 1tsp of vanilla extract and 1tsp of cinnamon.
Toppings
French toast can be served as it is or with some tasty toppings. Try some fruit – berries, bananas etc. work well, or a little maple syrup and a sprinkling of icing sugar.
Oil
Spraying the bread with oil is optional; it will crisp the French toast up a little more. I didn't use any oil, and it came out crisp.
Air Fryer
You can use any type of air fryer; check out my air fryer buying guide if you don't have one already.
Making French Toast In An Air Fryer
You can either keep the bread slices whole or slice them in halves, quarters or lengthwise into strips (soldiers).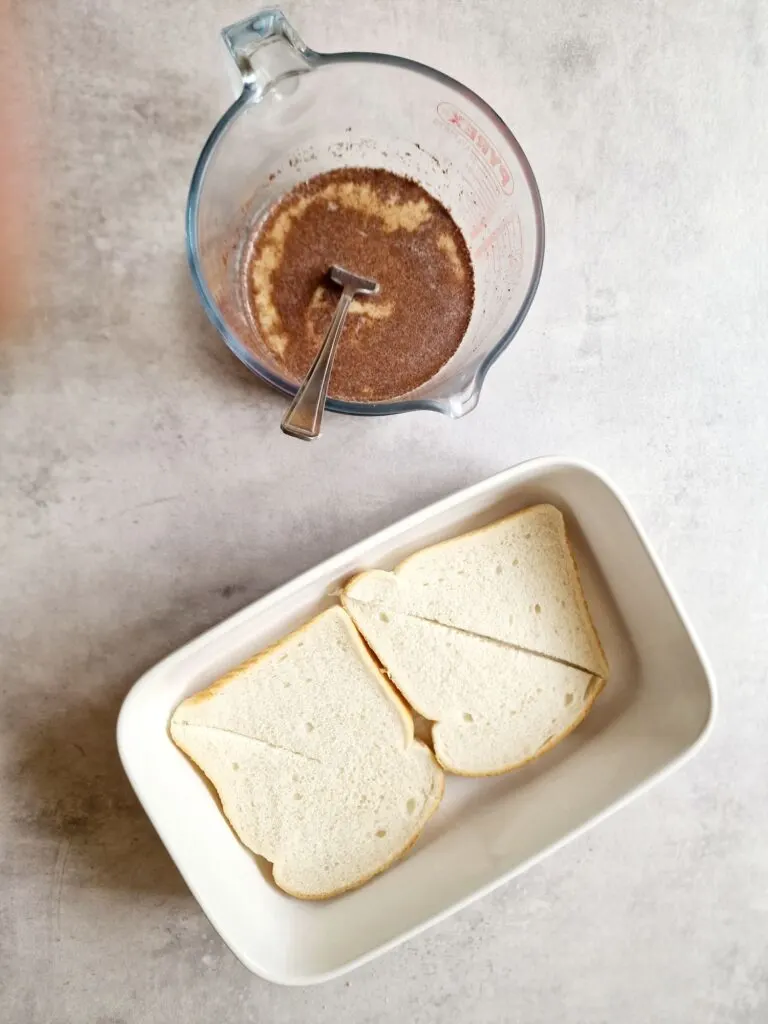 Place the bread in a wide shallow dish.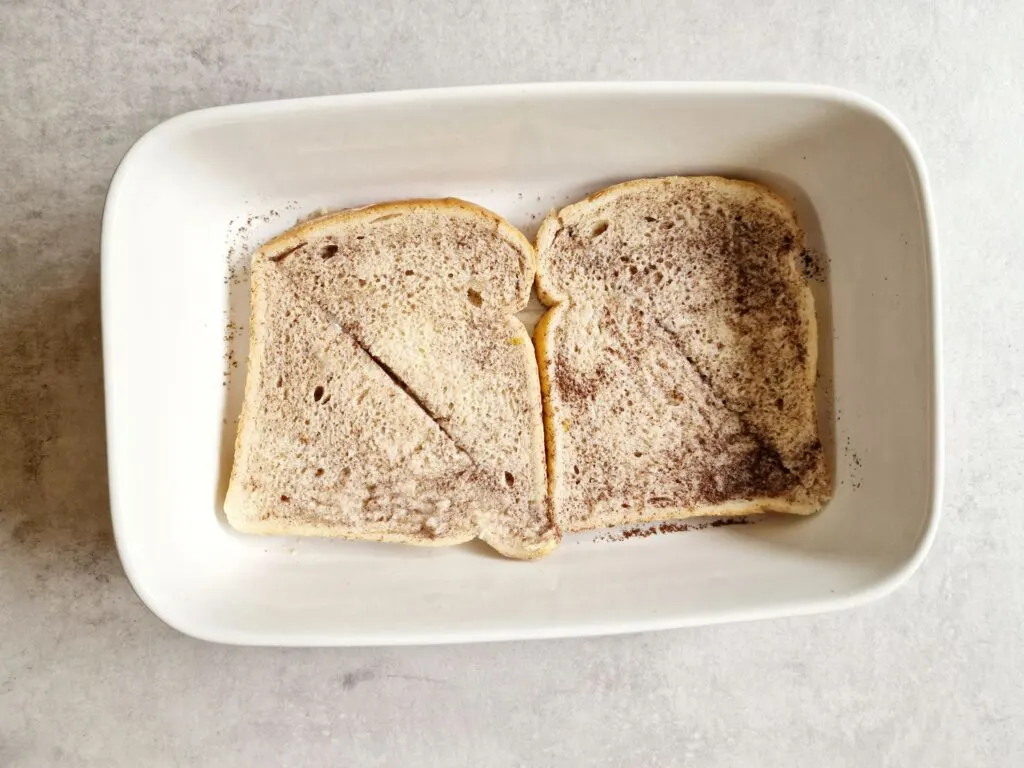 Whisk together the eggs, milk, cream (if using), cinnamon and vanilla extract. Pour this mixture over the bread and leave it to soak for a few minutes.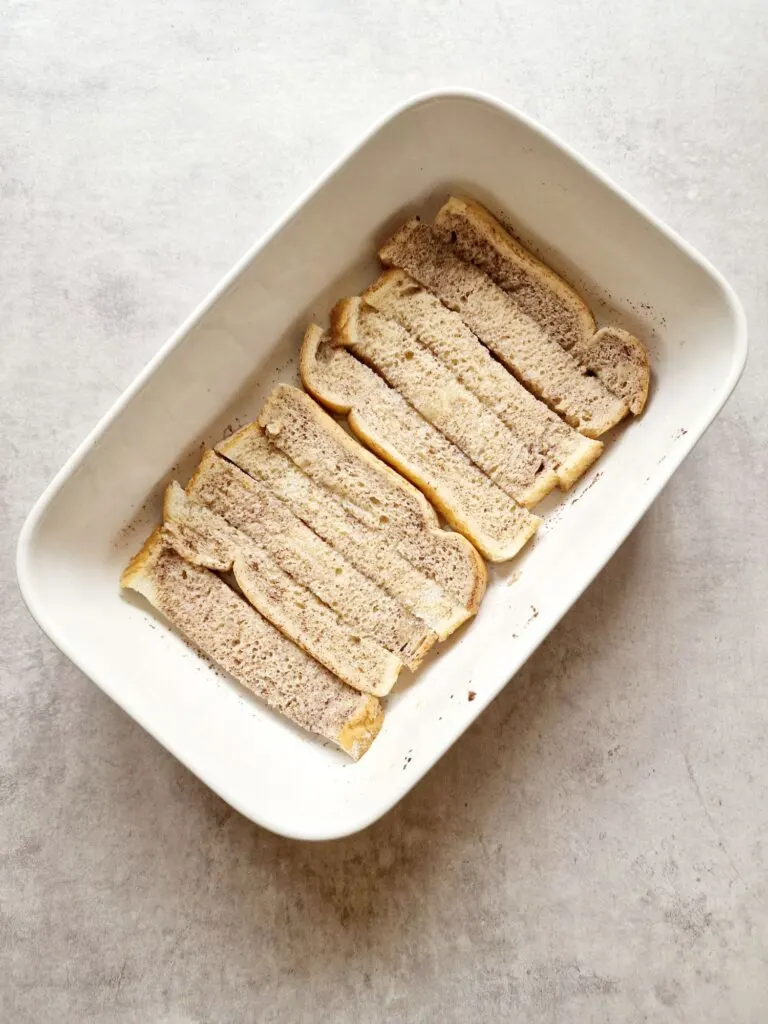 While the bread is soaking, switch the air fryer on and preheat it at 180°C/350°F
Carefully transfer the bread to the air fryer basket, laying them out with some space in between each one.
Air fry for 8 minutes, flipping over at the 4-minute mark. If at the end, the French toast isn't crisp enough, turn the air fryer temperature up to 200°C/400°F and cook for a further minute on each side.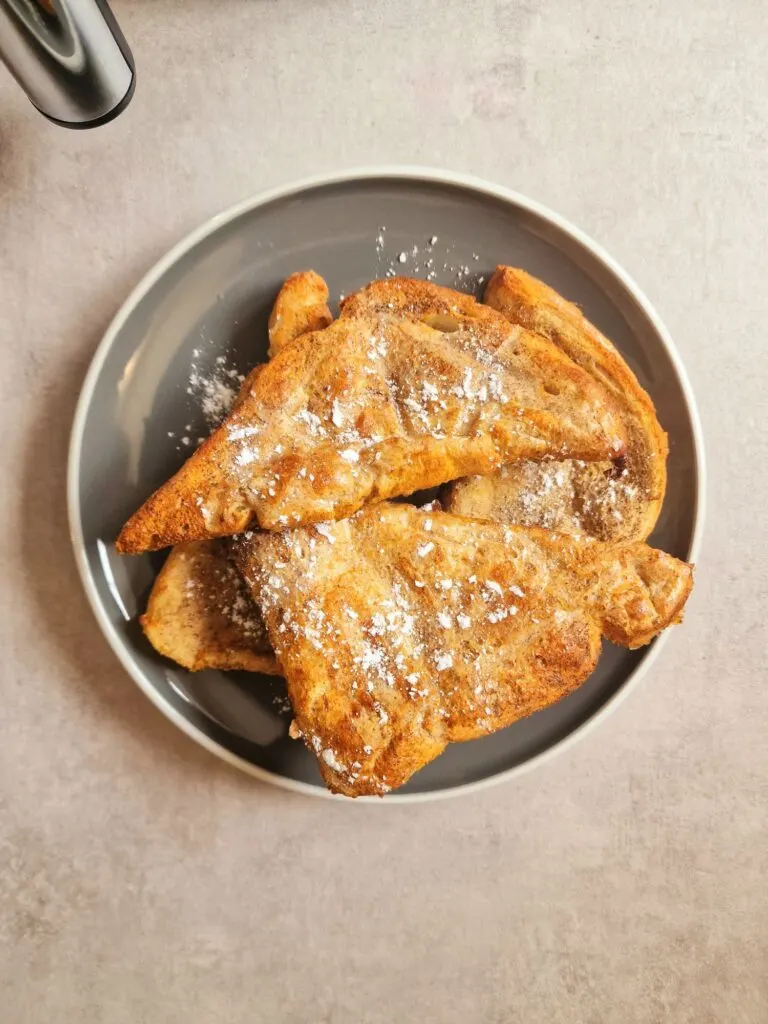 Serve the French toast with your choice of topping, or, enjoy it by itself.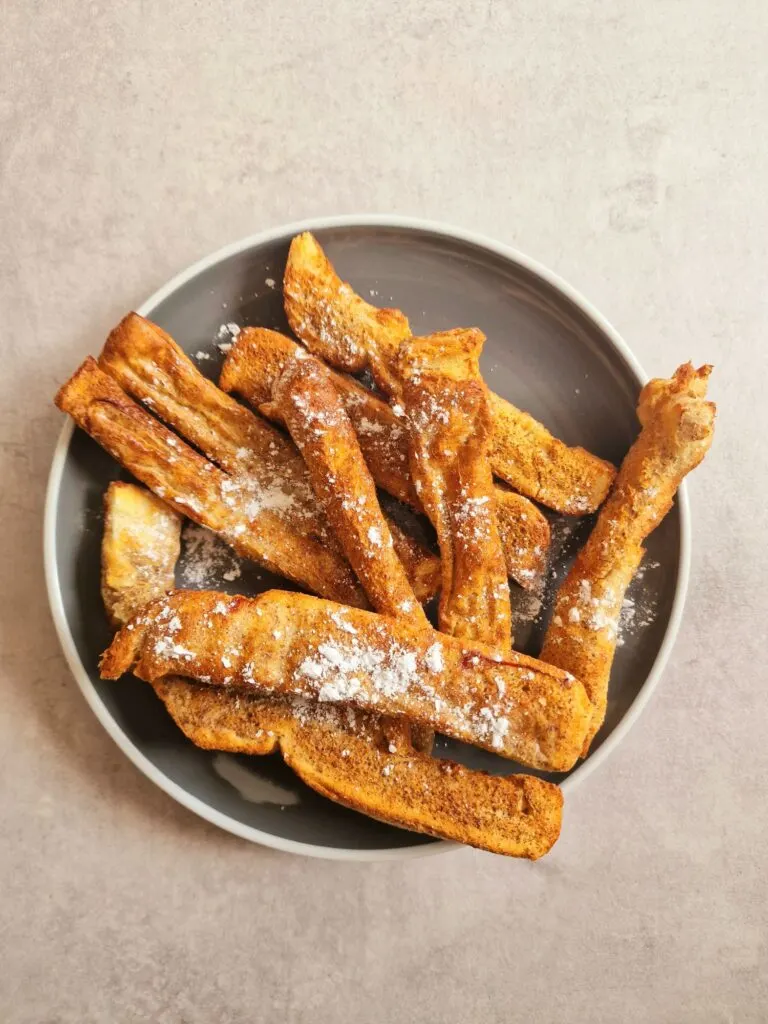 I hope you enjoy this recipe; let me know in the comments if you end up making French toast in your air fryer!