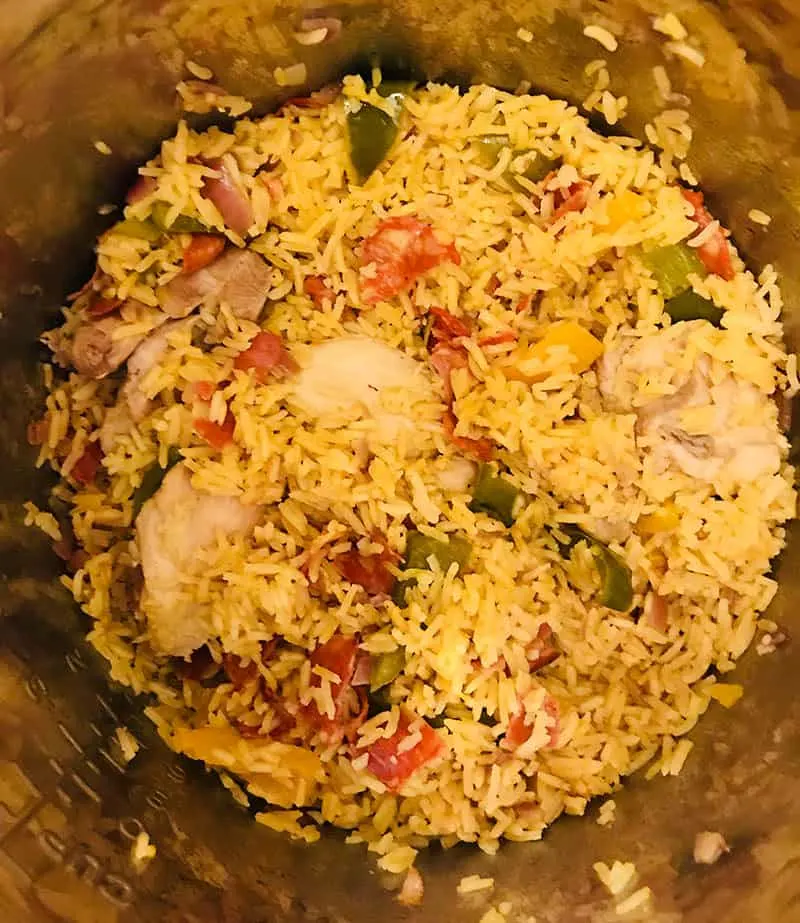 In the mood for a change from your regular old chicken and rice recipe? Add a little spice to dinner tonight with our tasty Spanish chicken and rice recipe for your Instant Pot, or other electric pressure cooker. I made this recipe in my Instant Pot but it can just as easily be made in one of the models from the Pressure King Pro range.
The best thing about this recipe is that it is a one-pot meal, which means you get to toss everything into to the cooking pot for an easy meal that the whole family will love!
Please note this recipe uses standard British measurements, so if you're in the USA you'll need to convert a few things. To convert measurements, you can use the chart found here.