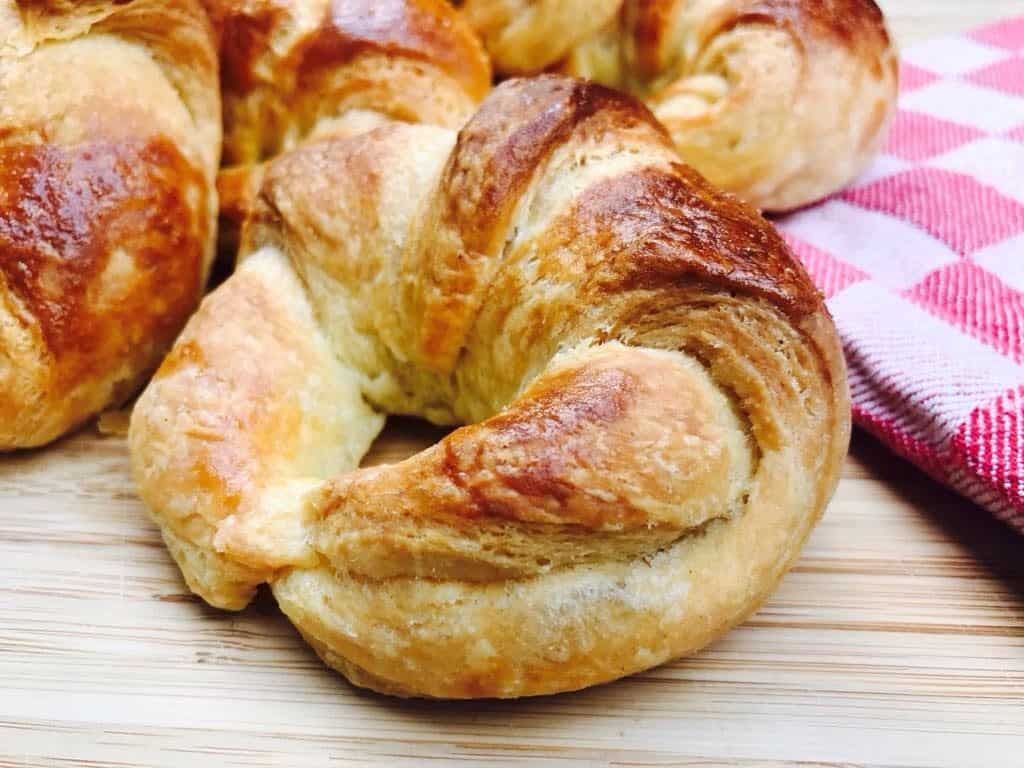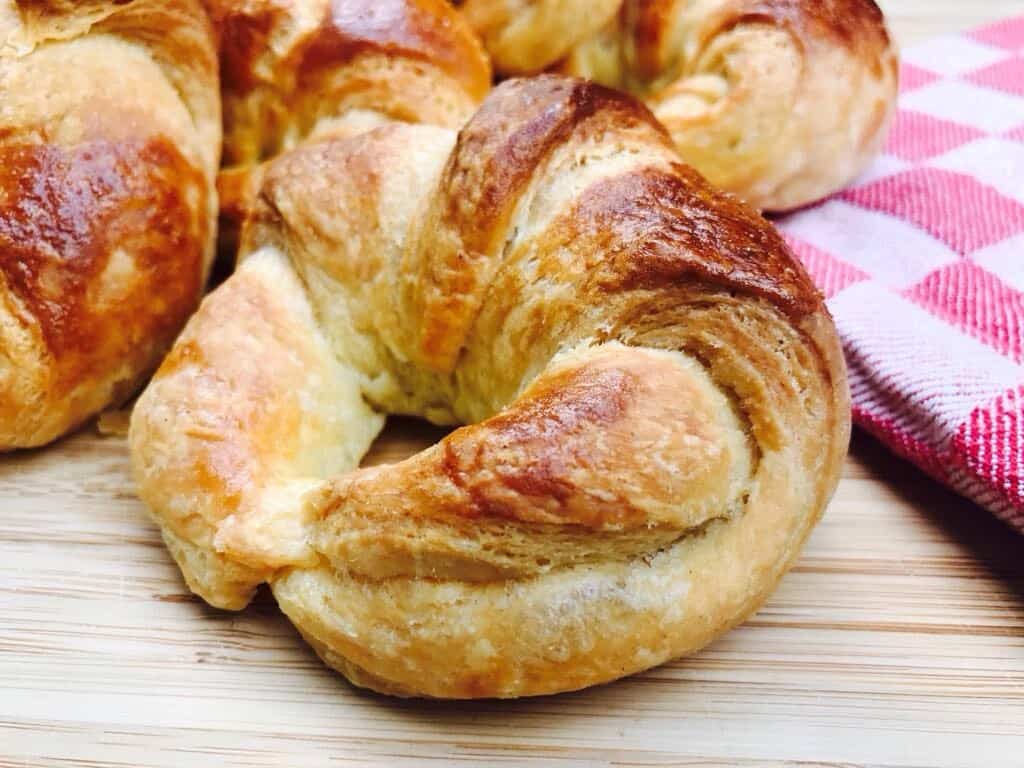 If you love croissants (and pastries in general) as much as we do, you'll be pleased to know that make them in a bread maker is so much easier than making them by hand.
How do I know? Well, I've done both. Actually, that's a lie, my son has made them both ways. You see croissants are his favourite ever pastry/food, and he would quite happily eat them every day if he could.
So, having lived through his last mission to make croissants from scratch, I was a little sceptical about him trying again in the bread maker. It's not that his last attempt didn't taste good – it's just that they took so long to prepare – and the kitchen took even longer to clean up after!
But these croissants felt much easier to make, they also tasted much lighter.
Oh, and the clean up? Not so bad 😉
These were made in a Panasonic SD-2511 Bread Maker and the recipe was taken from the booklet that came with it.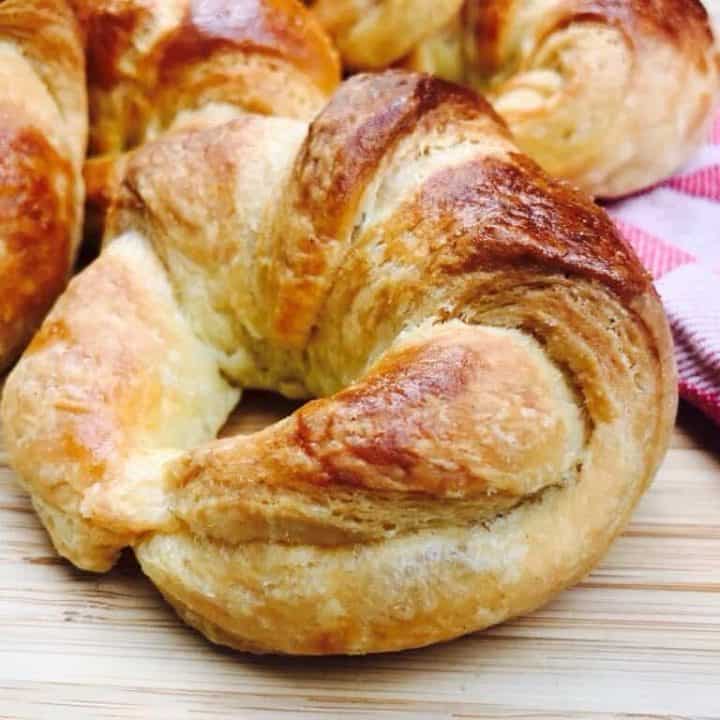 Bread Machine Croissants
Additional Time:
3 hours
40 minutes
Total Time:
3 hours
55 minutes
These bread machine croissants taste as delicious as they look! The dough was prepared in a Panasonic SD-2511 bread maker and then baked in an oven.
Ingredients
1/2 tsp yeast
300g strong white bread flour
1tsp sugar
25g butter
1/2tsp salt
1 medium egg
150ml water
150g butter (chilled to add when rolling)
Instructions
Place all the ingredients in the bread maker in the order listed - apart from the 150g chilled butter.
Set off using menu '19' on the Panasonic bread maker. The program should run for 2 hours and 20 minutes.
When the bread maker has finished, roll the dough to a 20cm x 25cm rectangle.
Divide the chilled butter into 3 equal portions. Dot one portion over the top two thirds of the dough.
Fold the bottom one third up and the top one third down, sealing the edges with a rolling pin. Turn the dough so that the folded edge is on the side.
Roll out to an oblong, dot the second portion of butter and continue as before. Repeat with the third portion.
Cover and allow the dough to rest in the refrigerator for 30 mins.
Repeat the rolling three more times, cover and chill for 30 mins.
Roll out the pastry and divide into four squares. Cut each square into two triangles. Reroll each triangle long and thin.
Loosely roll up each triangle towards the point, finishing with tip underneath. Curve into a crescent shape.
Place on a greased baking tray. Allow to prove at 40C/105F until doubled in size (approx. 20 minutes)
Brush with beaten egg and bake in a preheated oven at 200C/435F/Gas Mark 7 for 15 mins or until crisp and well browned.
Notes
This recipe has been taken from the Panasonic Automatic Bread Maker Operating Instructions and Recipes (SD-2511).
Nutrition Information:
Yield:

8
Serving Size:

1
Amount Per Serving:
Calories:

303
Total Fat:

19g
Saturated Fat:

12g
Trans Fat:

1g
Unsaturated Fat:

6g
Cholesterol:

67mg
Sodium:

295mg
Carbohydrates:

28g
Fiber:

1g
Sugar:

1g
Protein:

5g