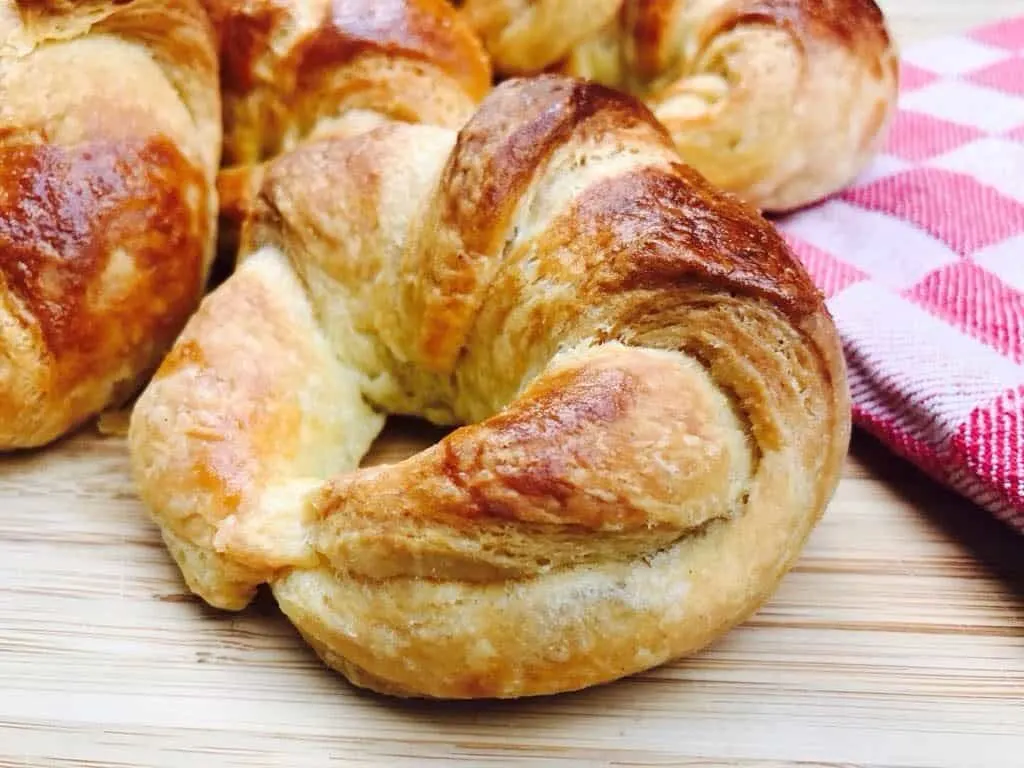 If you love croissants (and pastries in general) as much as we do, you'll be pleased to know that make them in a bread maker is so much easier than making them by hand.
How do I know? Well, I've done both. Actually, that's a lie, my son has made them both ways. You see croissants are his favourite ever pastry/food, and he would quite happily eat them every day if he could.
So, having lived through his last mission to make croissants from scratch, I was a little sceptical about him trying again in the bread maker. It's not that his last attempt didn't taste good – it's just that they took so long to prepare – and the kitchen took even longer to clean up after!
But these croissants felt much easier to make, they also tasted much lighter.
Oh, and the clean up? Not so bad 😉
These were made in a Panasonic SD-2511 Bread Maker and the recipe was taken from the booklet that came with it.