There are a few different ways to make porridge, each has their pros and cons. But, if you are looking for the quickest method, microwave porridge is the recipe you need!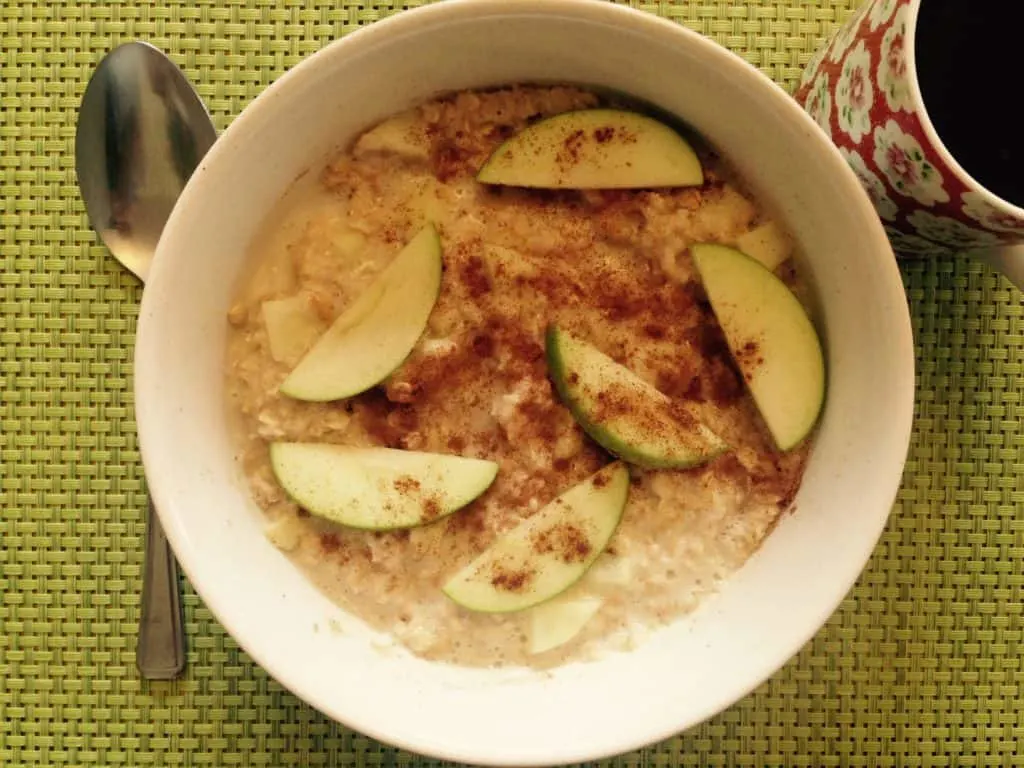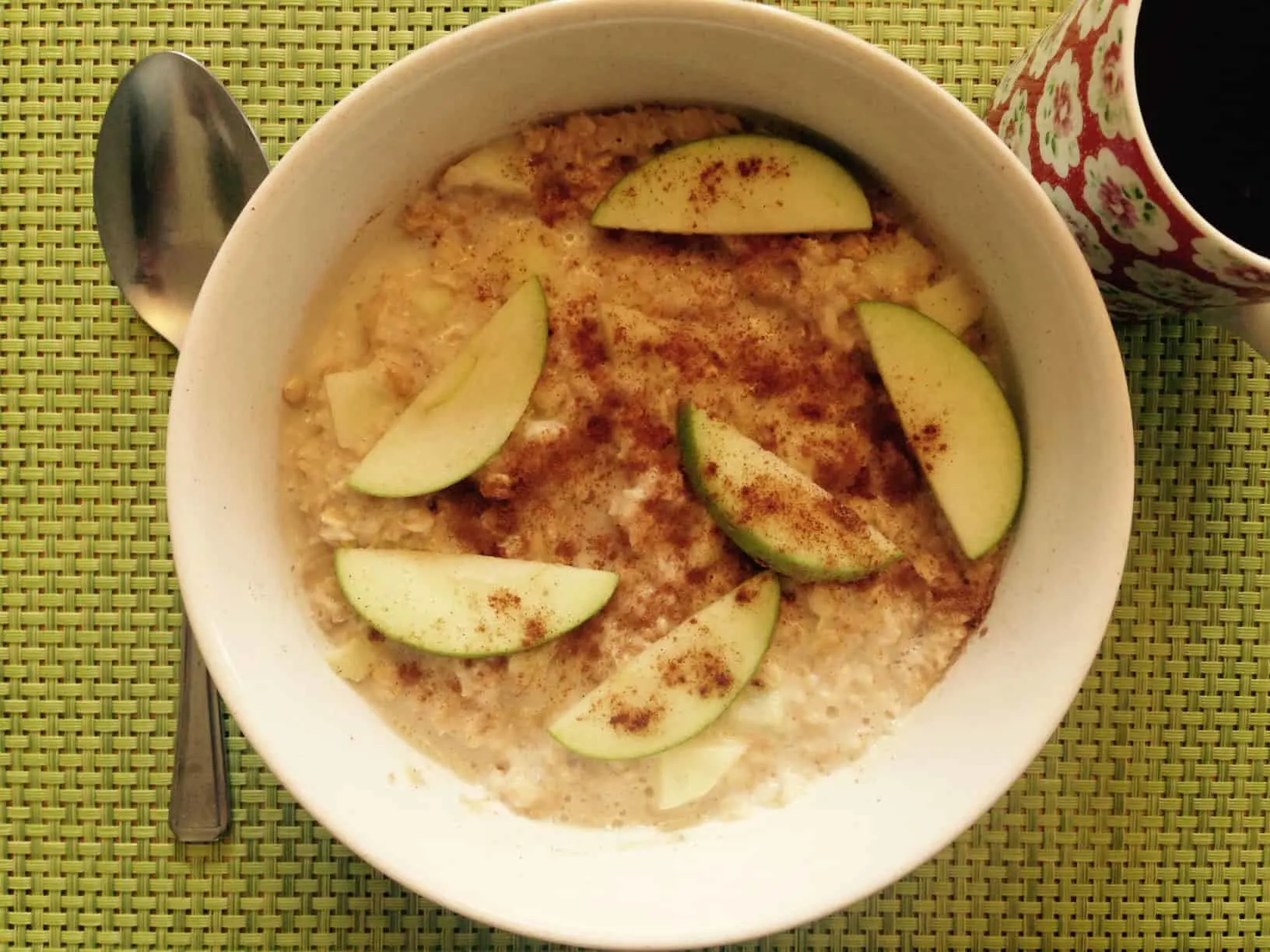 How To Make Porridge In The Microwave
Making porridge in the microwave is so quick and easy, it is our preferred method for making it. We used to use the porridge sachets, until we realised how easy (and cheaper) it was to just buy a large bag of oats and make them ourselves.
What You Need:
Microwave
Rolled oats
Milk or water (or a combination of both)
Spices (optional)
Microwave safe bowl
Place the oats in the bowl and then add your liquid of choice. Stir in any spices, like cinnamon, if you want to.
Place the bowl in the microwave and cook for 4 minutes on high. Stop the microwave at 2 minutes and stir. Return to the microwave and cook for a further 2 minutes.
Stir at the end of the microwave cook time and add your favourite toppings.
Should I Use Milk Or Water?
It depends how you like your porridge. Using milk will produce a thicker, creamier porridge than water. I prefer water in my porridge (because I don't like milk) but my son will only have his porridge with milk!
You don't have to use dairy milk, you can use almond milk, coconut milk, or what milk you prefer.
Porridge offers a really nutrient dense start to the day, and it leaves you feeling full up for ages. The great thing is, you can add as many different fruits, nuts, seeds and spices to it as you wish, providing variety and added health benefits.
This recipe is a spiced apple porridge recipe, but you can have it plain, or substitute in other ingredients, depending on what you have available.
This recipe serves 1.
Related:
Slow Cooker Porridge
How To Make Porridge – 4 Different Ways