Victoria Sponge Cake is a classic and iconic British cake.
This special cake is traditionally enjoyed as a sandwich cake, with jam and cream, (or buttercream), spread between the two sponges. Victoria sponge is often finished off with a sprinkling of icing sugar.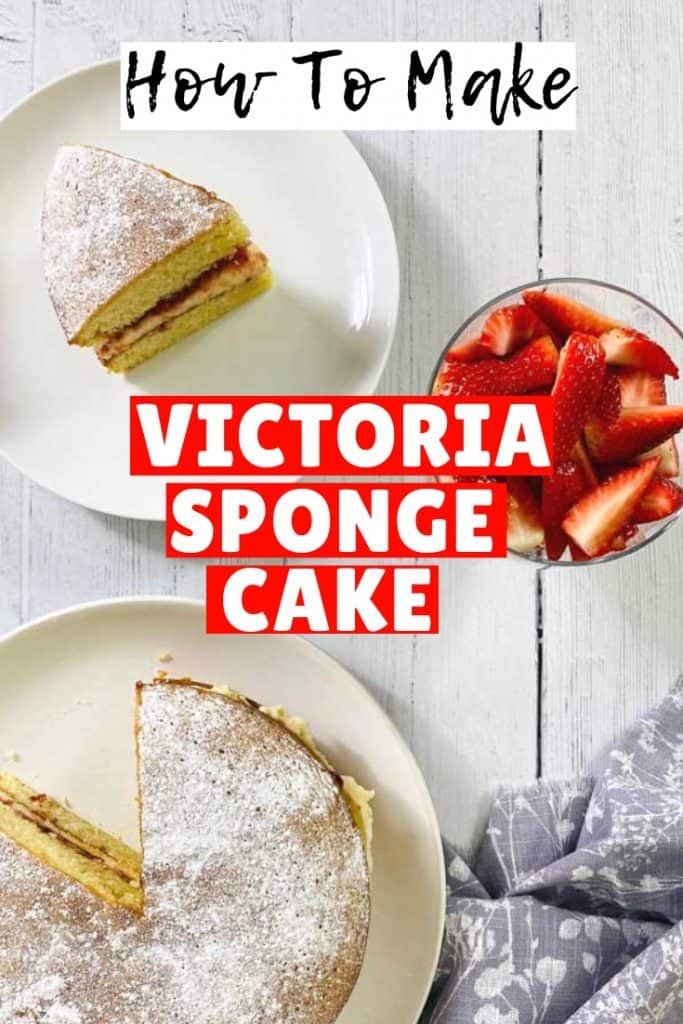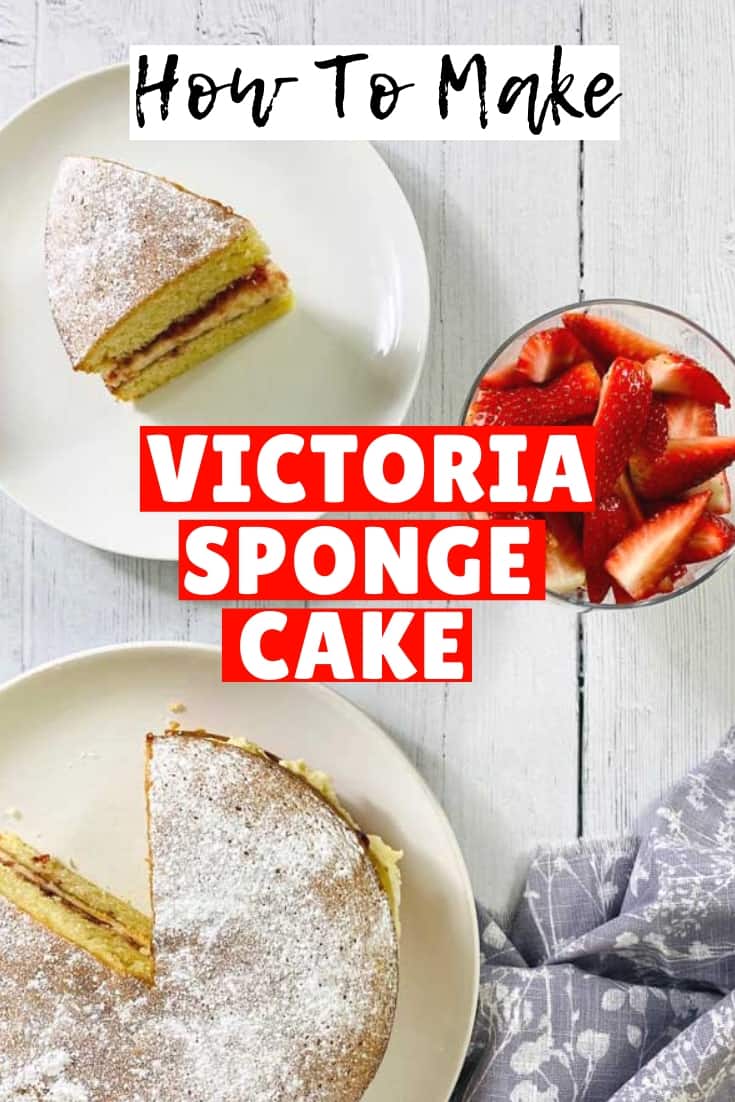 How To Make A Victoria Sponge Cake
There are two different ways that you can prepare a Victoria Sponge, a creaming method, which takes a little longer, or, a quicker all in one method, typically using an electric mixer.
There is no right or wrong method to making a Victoria Sponge, but the longer way, (creaming the butter and sugar), will produce a lighter cake than the all in one way, which will produce a denser cake.
Both taste amazing!
In this recipe I make it the longer way, but, if you prefer, simply add all the cake ingredients at once and whisk them together, either by hand, or with an electric mixer/food processor.
What Ingredients Will I Need?
It is quite an easy list to remember as the main ingredients are all equal in weight!
The main ingredients are;
butter
sugar
self-raising flour
eggs
I used 200g of each main ingredient – which equates to 4 medium eggs. This amount of ingredients was perfect for 2 x 20cm sized tins. If you have smaller sized tins you can reduce the amounts, but make sure you reduce them all to the same weight.
For example, if you have a 18cm sandwich tin, you should reduce the amounts to 175g of each main ingredient, and reduce the eggs to 3.
The additional ingredients you will be using for the sponge are baking powder and vanilla essence.
For the filling, you will need strawberry jam and either cream or buttercream.
What Equipment Will I Need?
2 x 20cm lined sandwich tins
mixing bowl
whisk or electric mixer/food processor
Recipe For Victoria Sponge Cake
If you want to speed up the process you can just add all the ingredients to the bowl at the same time and mix them up. The following will show you how to follow the creaming method.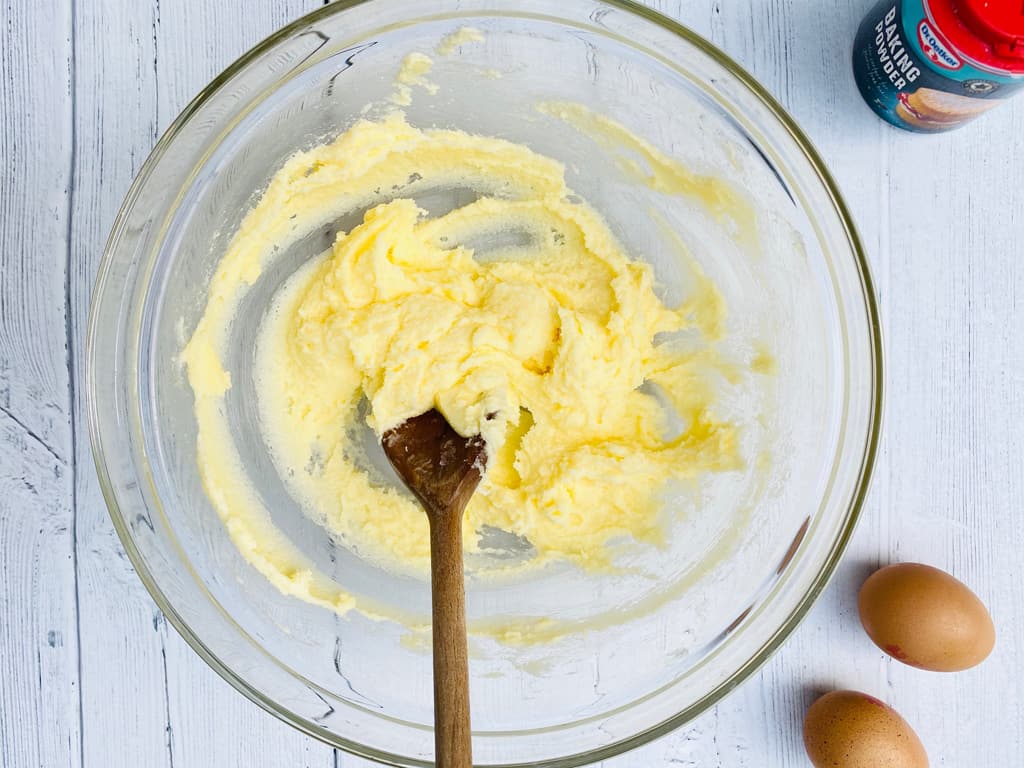 Mix together the butter and the sugar in a bowl until it is well combined. It helps if the butter is at room temperature and is soft enough to make it easy to cream it in with the sugar.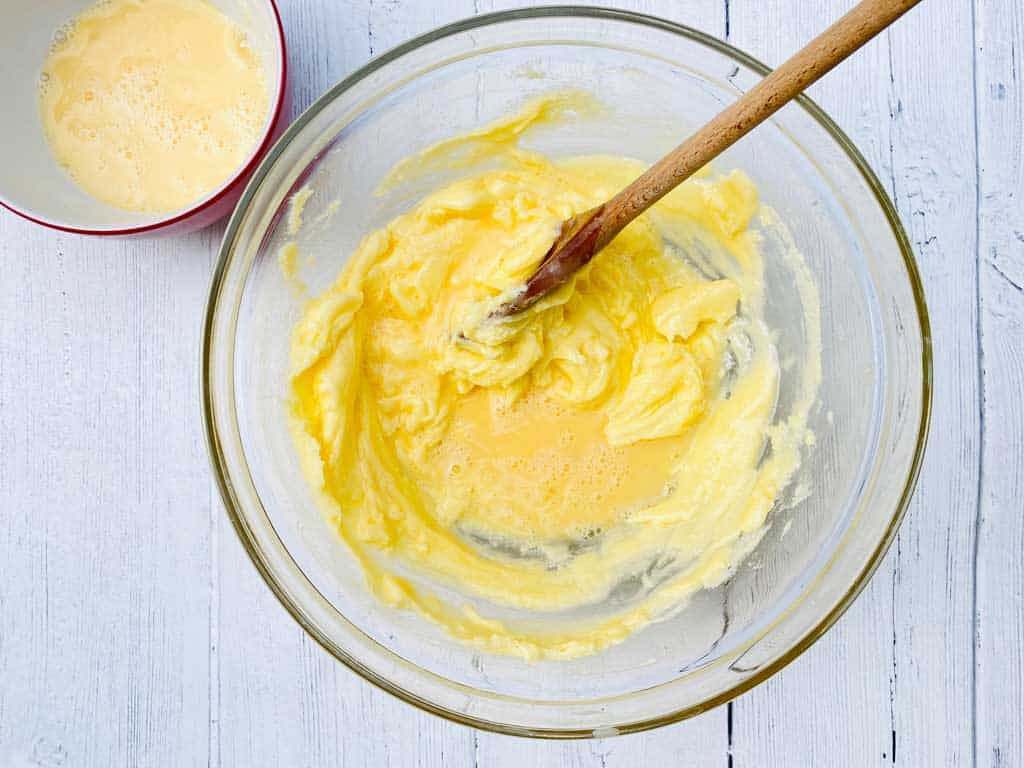 Next, gradually add the egg, stirring it in each time. Add in the vanilla essence at this stage and also stir it in.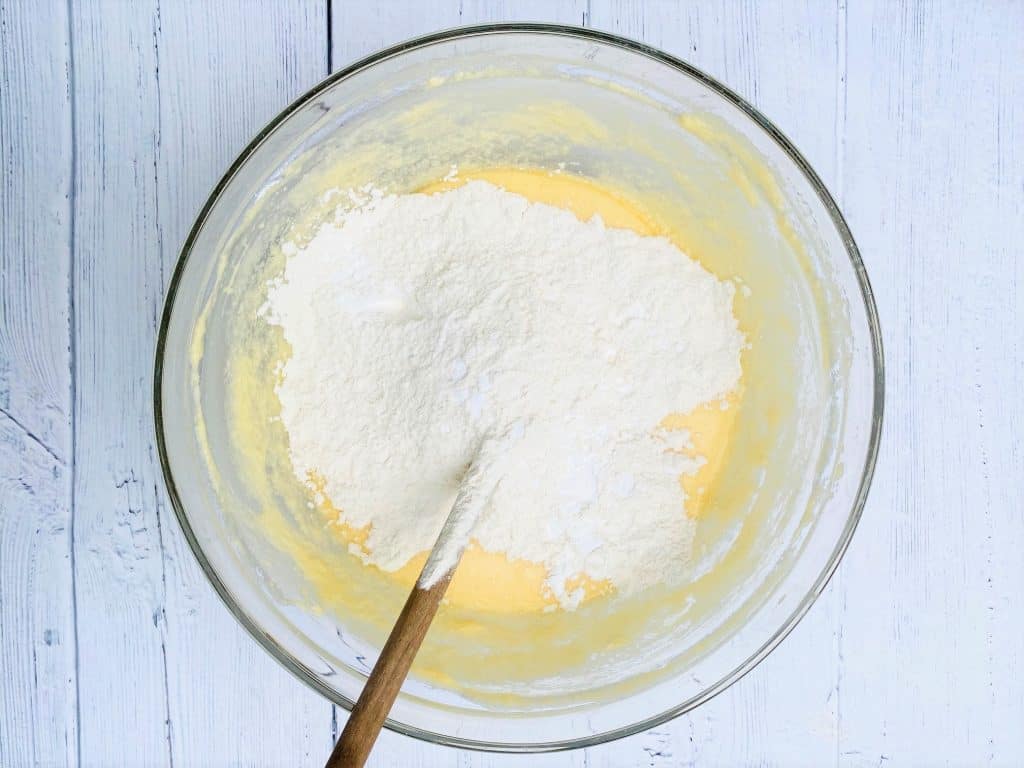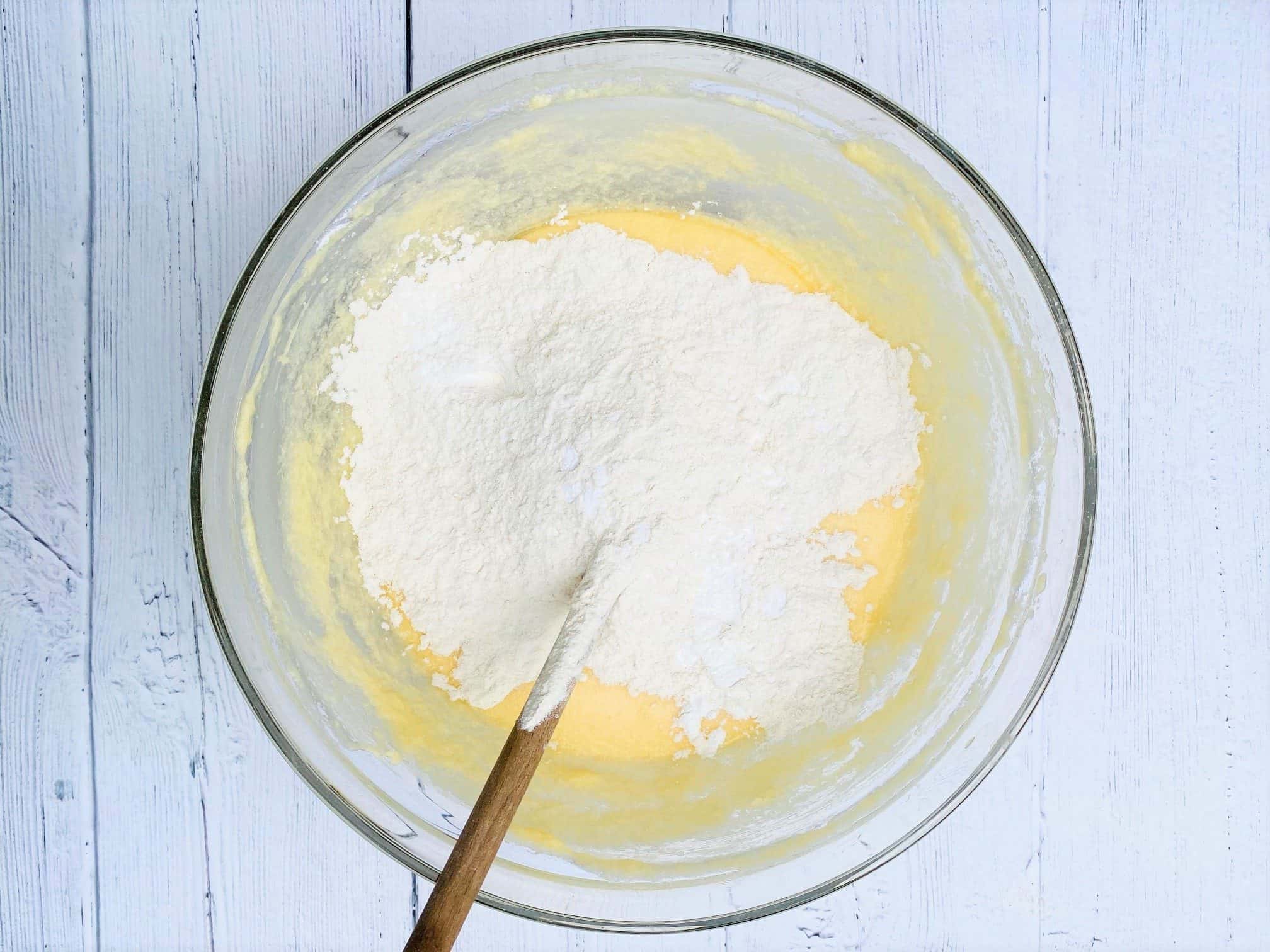 The final part of making the batter for the sponge part of the cake is sifting in the self raising flour and the baking powder. Gently mix it all together until you can see no more flour.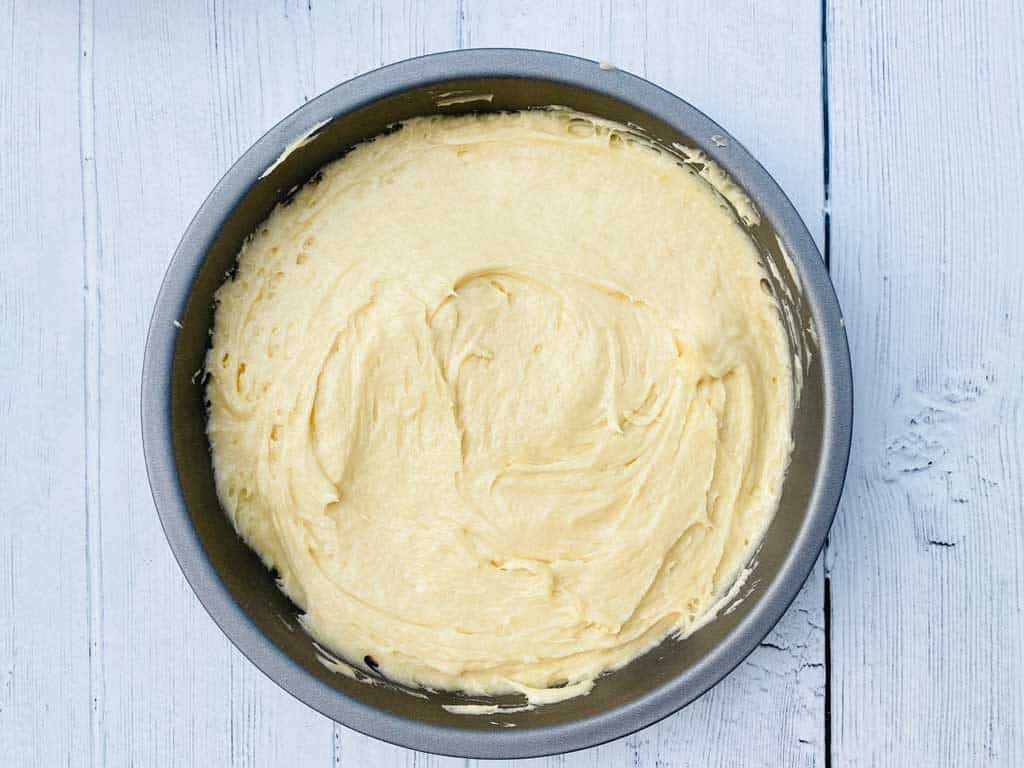 Divide the batter equally between the two lined (or greased) sandwich tins, flattening down the batter so that it is level. Place them both in a preheated oven (190C for fan, 170C for gas/Gas Mark 5) and leave them to cook for approximately 20 minutes.
They should be well risen and golden brown. If you are unsure if they are cooked all the way through insert a sharp knife or metal skewer through the middle and check that it comes out clean.
Leave both the sponges to completely cool down before removing them from their tins. Place them on a cooling rack and get ready to spread them with some strawberry jam and cream.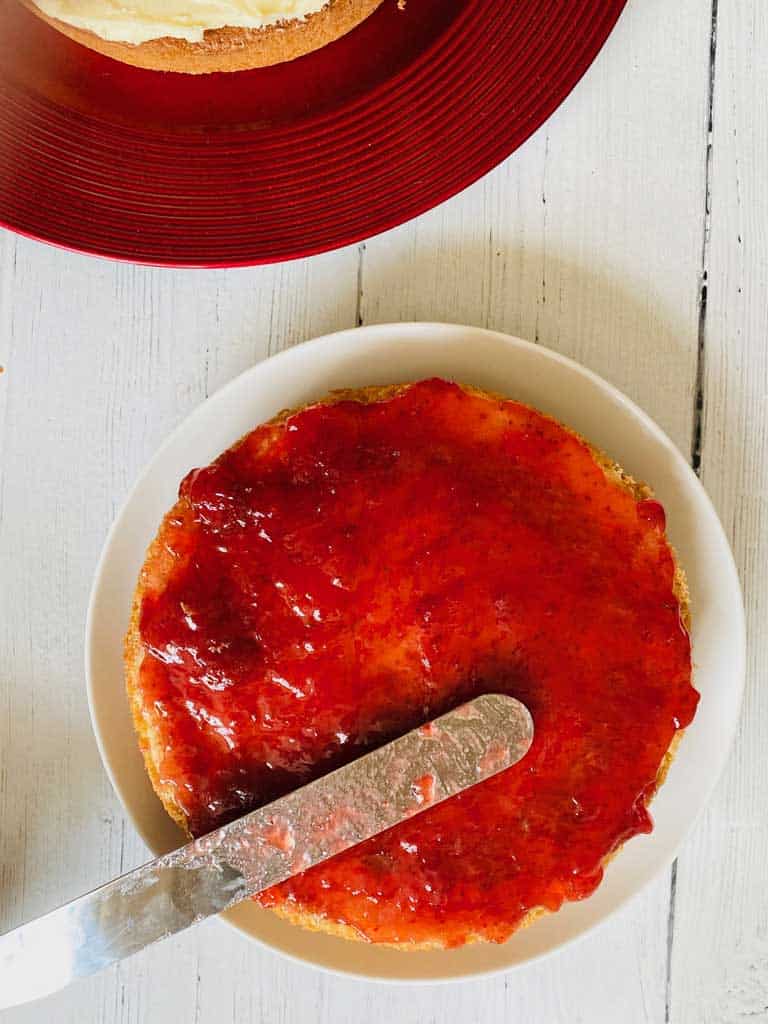 Spread the jam on the bottom of one of the sponges, using a knife to spread it out evenly.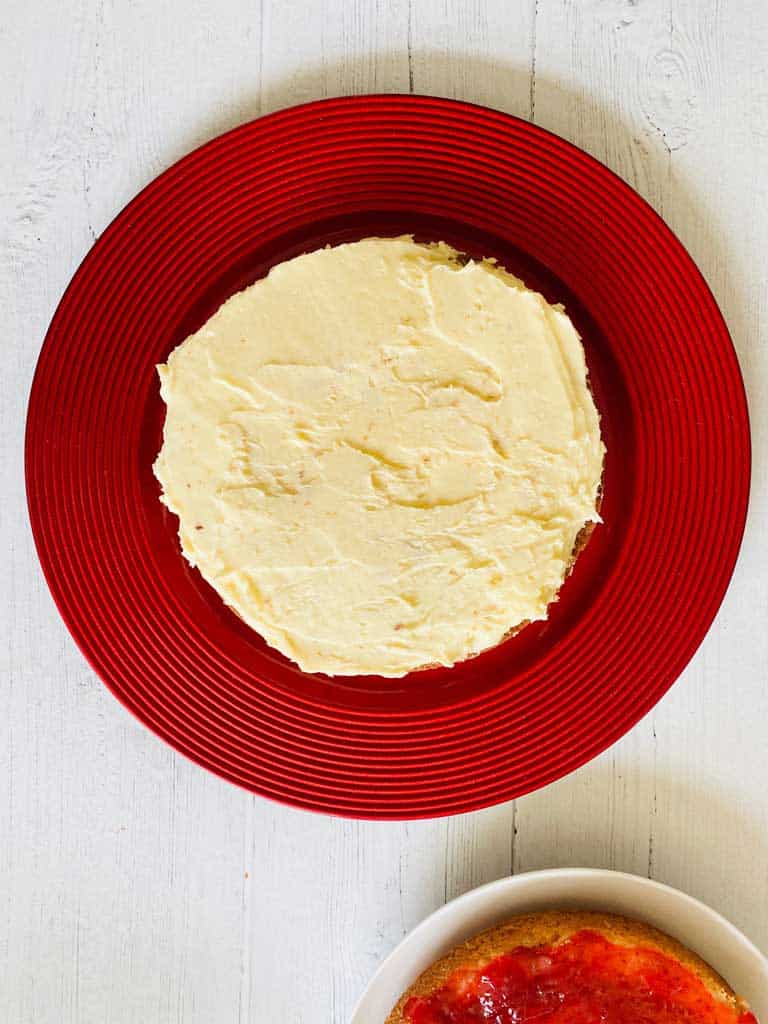 I prefer to use buttercream on my Victoria Sponge but you can use whipped double cream if you prefer. Making buttercream is quick and easy, you'll just need to mix the butter and sugar together in a bowl until it is creamy and smooth.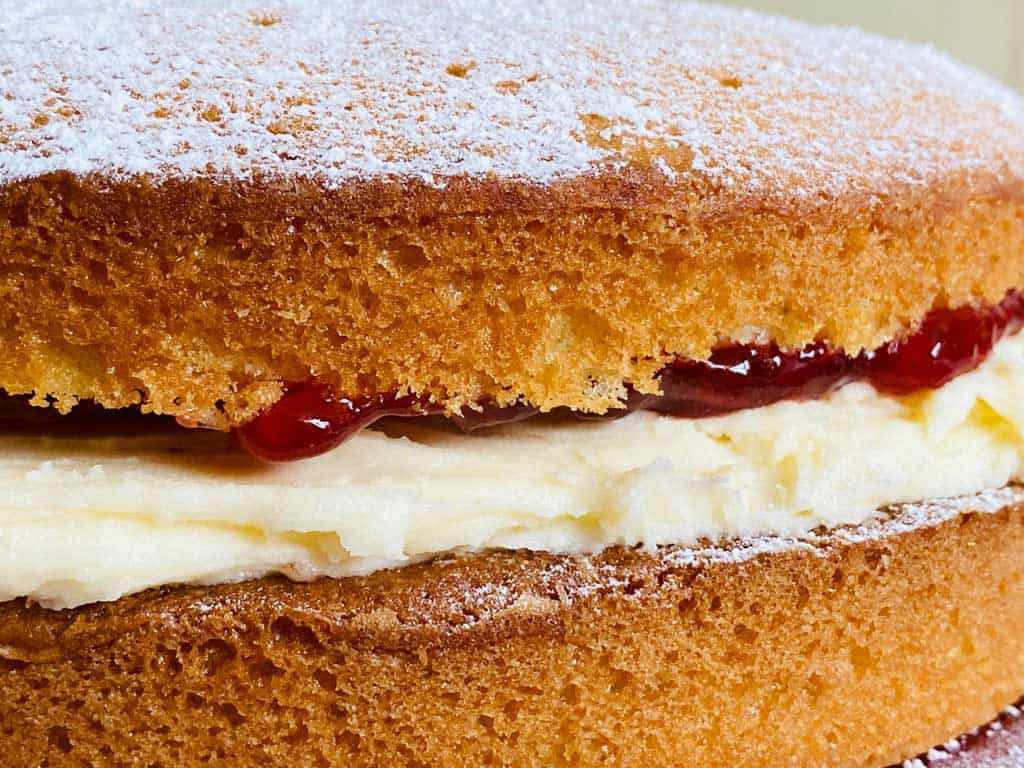 Once both sponges are covered with jam and cream, place one on top of the other. Finally, dust it with some icing sugar for a lovely finish. You can also optionally decorate the top with some sliced up strawberries.
Slice and enjoy with a cup of tea!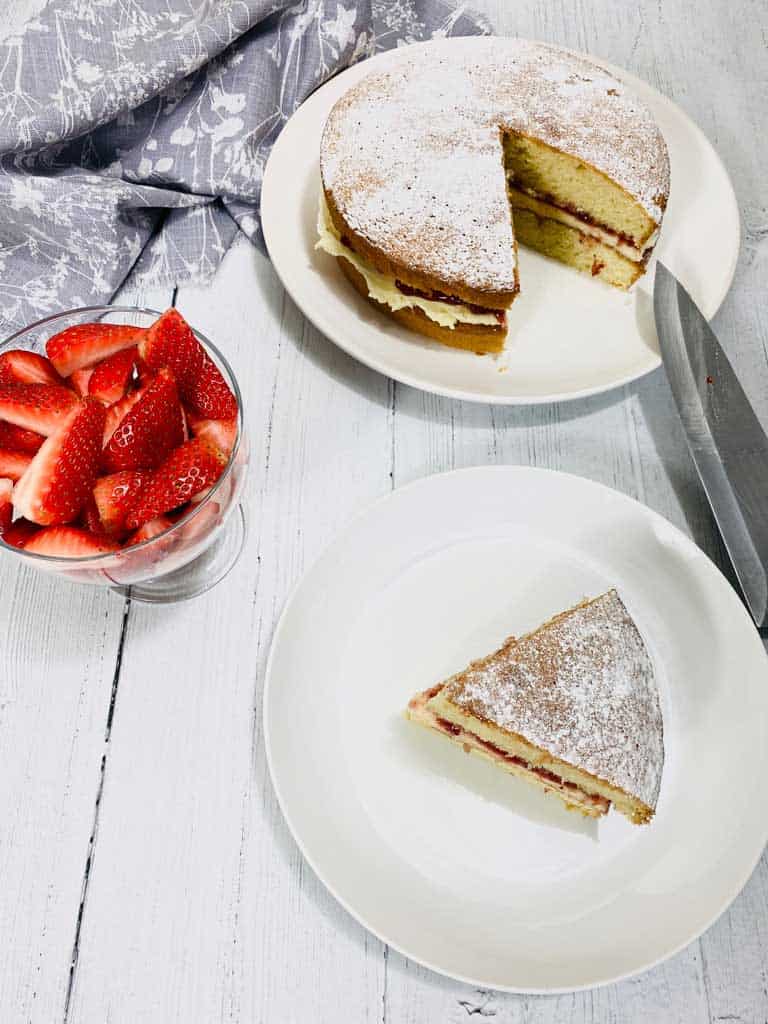 I hope you enjoy this Victoria Sponge Cake recipe – please let me know in the comments if you made it, I'd love to hear from you!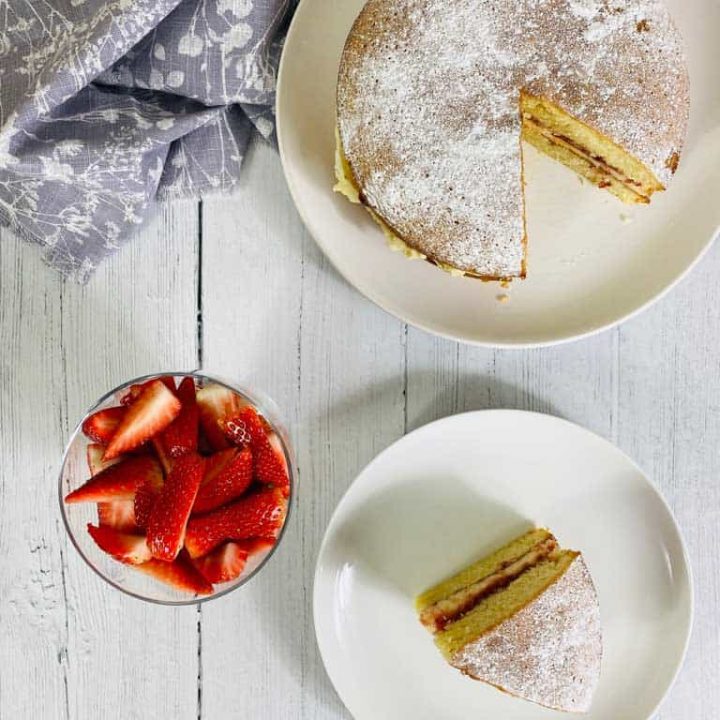 Victoria Sponge
A British classic, this cake makes for a wonderful afternoon tea accompaniment, and is quick and simple to make, too!
Ingredients
Cake
4 medium eggs (200g), beaten
200g self-raising flour
200g butter (softened)
200g caster/granulated white sugar
1tsp baking powder
1tsp vanilla essence
Icing sugar, to dust (optional)
Filling
300g buttercream icing
Strawberry/raspberry jam
Instructions
Preheat oven to 190C for fan, 170C for gas/Gas Mark 5.
Cream the butter and sugar together until well combined.
Add the eggs, a little at a time, and mix well after each addition.
Add the vanilla essence, and mix again.
Finally, fold in the flour and baking powder with a spoon, until it is completely combined.
Spoon out into two lined sandwich tins of the same size, and bake for 20 minutes, by when a skewer inserted into the centre should come out clean.
Turn out to cool on a cooling rack, and prepare the buttercream icing, if not using a premade one (see above for a recipe).
When cool, spread the buttercream icing on top of one of the cakes, and the jam on the bottom of the other. Then stack them on top of each other, and dust with icing sugar.
Notes
For the best cake, try to use the same weight of egg as you do flour, butter and sugar. On average, 4 medium eggs weigh about 200g.
If you are in a hurry, simply mix all the ingredients together in a bowl, it is quicker, but compromises the texture a bit (not as light and fluffy).
Nutrition Information:
Yield:

10
Serving Size:

1
Amount Per Serving:
Calories:

508
Total Fat:

25g
Saturated Fat:

15g
Trans Fat:

1g
Unsaturated Fat:

8g
Cholesterol:

126mg
Sodium:

445mg
Carbohydrates:

68g
Fiber:

1g
Sugar:

51g
Protein:

5g
You might also like;