Chocolate brownies are a classic recipe that every home baker loves to make.
The original chocolate brownie recipe originated from the USA, but is now popular all around the globe.
There are many variations of the 'brownie,' and it can be made according to your own tastes.
You can use this brownie recipe as your go to, or as a base, customising it with extra ingredients, which we'll discuss in more detail further on.
Either way, what you'll soon discover after making this easy chocolate brownie recipe is that it's not only quick to make, it's also deliciously gooey and indulgent.
You'll be making the best ever brownies in no time!
How To Make Chocolate Brownies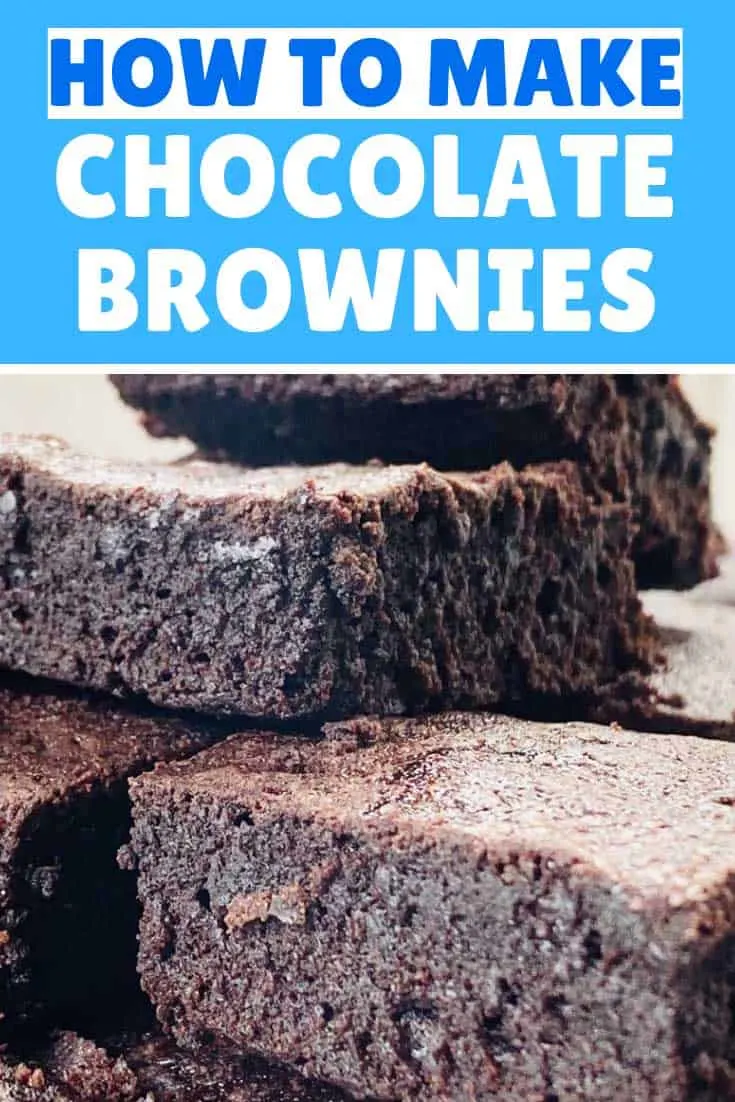 As already discussed, there are various recipes for chocolate brownies out there, from chocolate orange brownies to peanut butter brownies – but they all use the same basic common ingredients;
Chocolate Brownie Ingredients
The main ingredients are;
flour
eggs (beaten)
butter (melted)
sugar
cocoa powder and/or chocolate
Step 1 – Mix the butter and sugar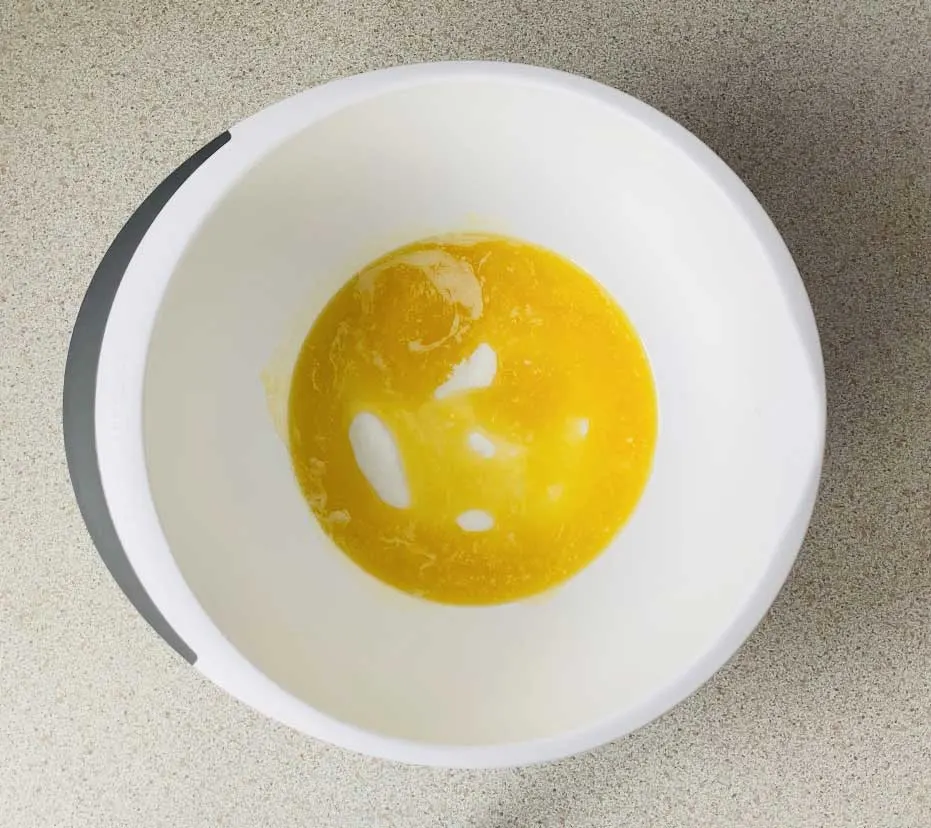 Mix the melted butter and sugar together in a bowl.
Note: If you are using chocolate as well as cocoa powder, prior to this step, melt the butter and chocolate together in a bowl over a pan of simmering water. Then, once the chocolate and butter mixture has cooled, stir in the sugar.
Step 2 – Add the eggs, vanilla essence and salt
Gradually stir in the eggs, carefully mixing it in. Once the egg is mixed in, add the salt (just a pinch), as well as the vanilla essence.
Step 3 – Sift in the flour and cocoa powder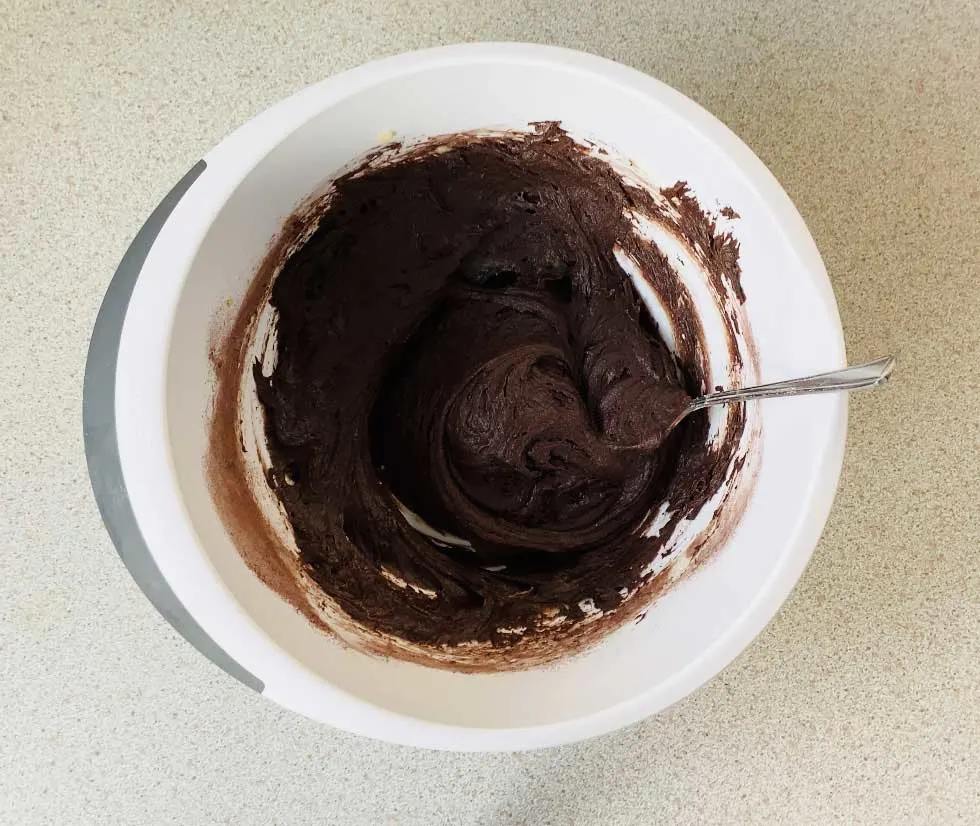 Sieve in the flour and cocoa powder and fold it into the mixture until it is all mixed in.
Optional Step: if you want to add in any extras, now is the time to do it – suggestions include chopped nuts (hazlenuts, macademia nuts etc), mini marshmallows, chocolate chips (or your favourite chocolate bar chopped up) – get experimenting and let me know in the comments what you come up with! As I make more varieties of brownies I will add them to the blog, so check back!
Step 4 – Transfer to a baking tin & cook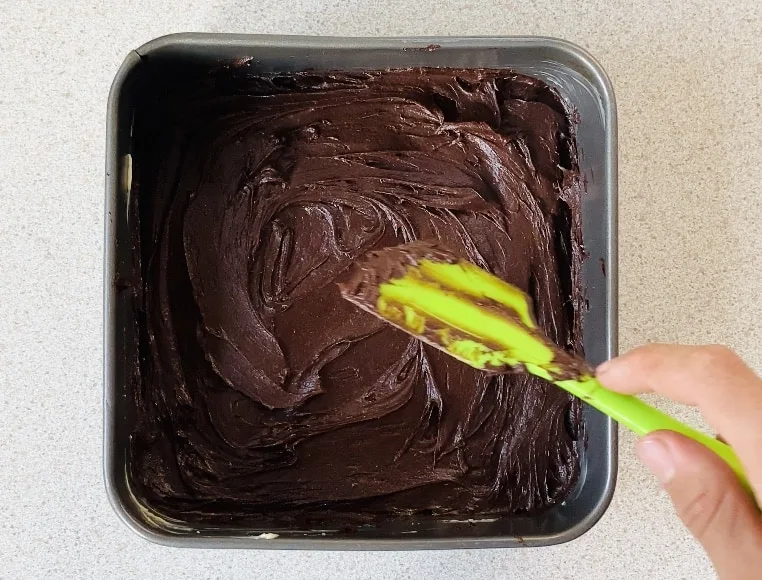 Pour the mixture into the baking tin making sure it reaches all the corners. Smooth it down on top using a spatula or the back of a spoon.
Cook for about 20 minutes. This will produce a gooey on the inside chocolate brownie with a crisp top. If you prefer a more cake like consistency for your brownies, leave them in for a further 2 to 3 minutes.
Keep an eye on the brownies as they cook, different ovens effect the cooking time, as do different depth and size tins. The brownies should be firm on the top but soft underneath.
Leave the brownies to cool before removing from the tin and slicing up into brownie size slabs.
Optional: Sift cocoa powder across the top of the brownies.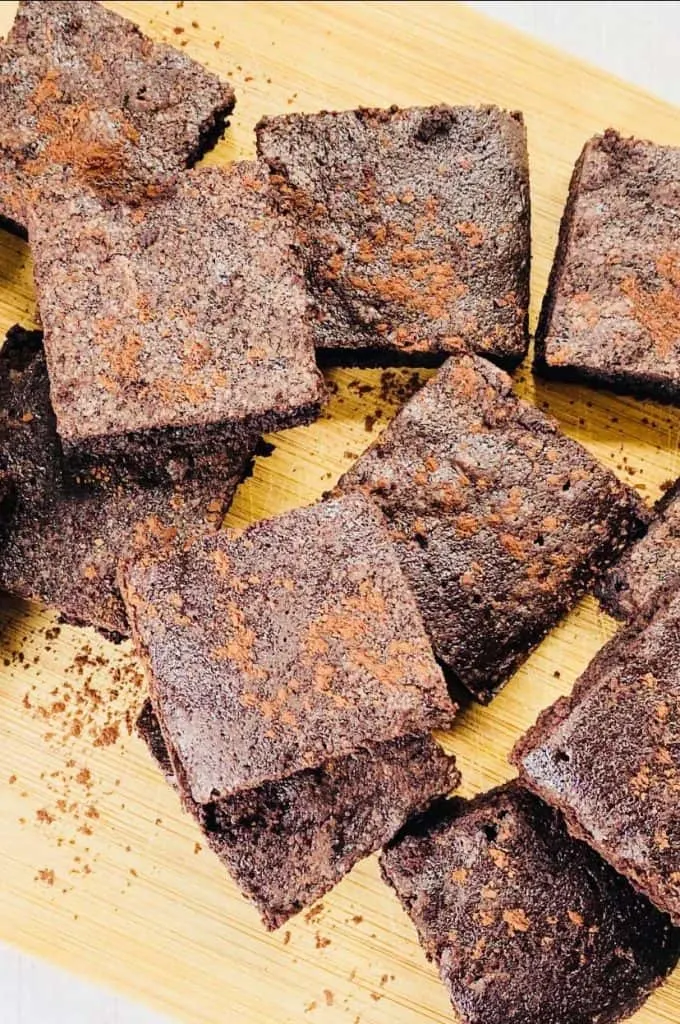 There are many different chocolate brownie recipes you can have fun with – let me know how you get on and what your favourite way of making them is!