Similar to Rice Crispy Cakes, Chocolate Cornflake Cakes are a popular childhood treat, especially at Easter time, otherwise known as Chocolate Easter Nests. They are equally easy to make, requiring very few ingredients.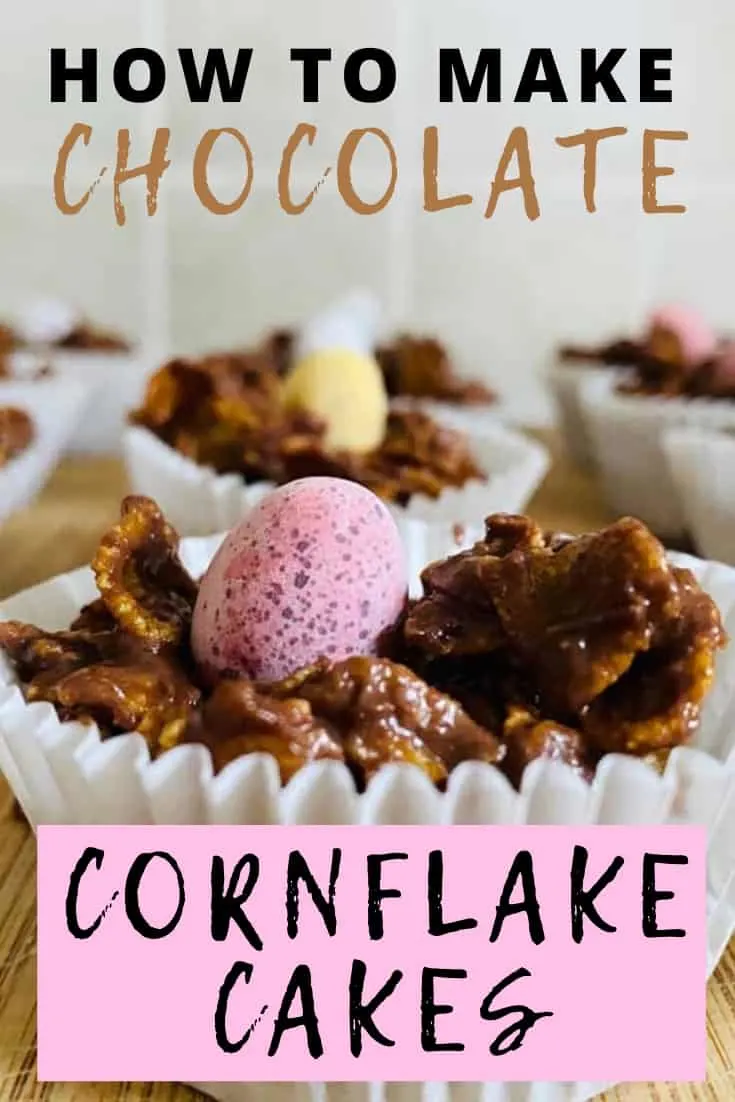 How To Make Chocolate Cornflake Cakes
There isn't really any 'cooking' involved when making cornflake cake, aside from melting the butter and chocolate. The rest is just combining it all together and waiting for it to set.
It really is a great recipe to make with the kids as they can do most of it by themselves.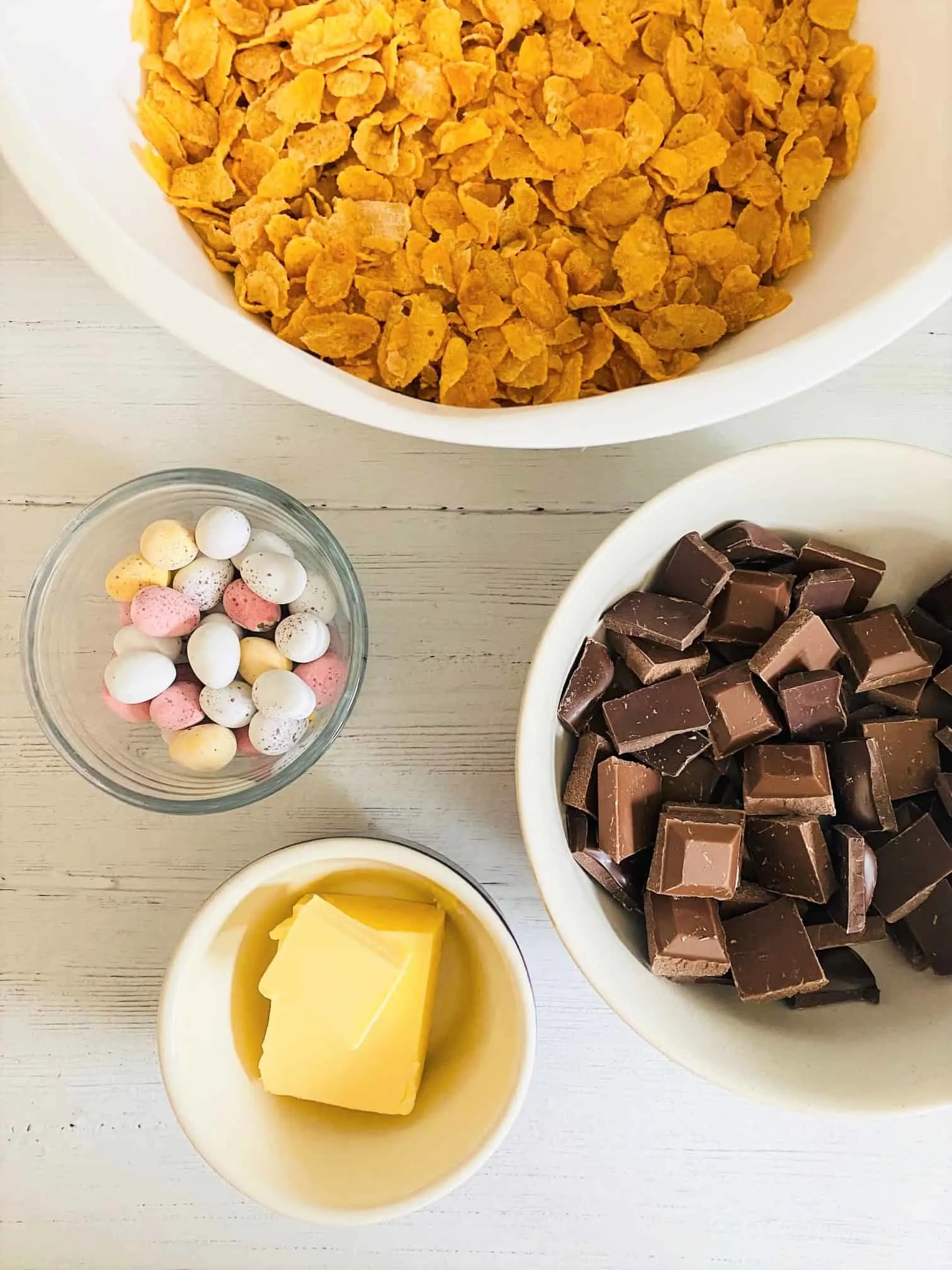 Ingredients and Equipment
Cornflakes
Butter
Chocolate (milk, dark or a mixture of both)
Golden syrup (optional)
Decorations (chocolate Mini Eggs are a classic for Easter treats)
Cupcake cases, or baking tin
Bowl and spoon for mixing
Saucepan/microwave for melting chocolate
Step 1
Melt the chocolate, butter and golden syrup (if using) together. You can either melt them in a microwave, making sure you don't leave it in for too long, or in a bowl over some simmering water on the stove.
It is essential that you don't let the chocolate over heat or it will be too thick and you won't be able to cover the cornflakes. If the chocolate does come out too thick you might be able to save it by adding some more melted butter, but don't use water.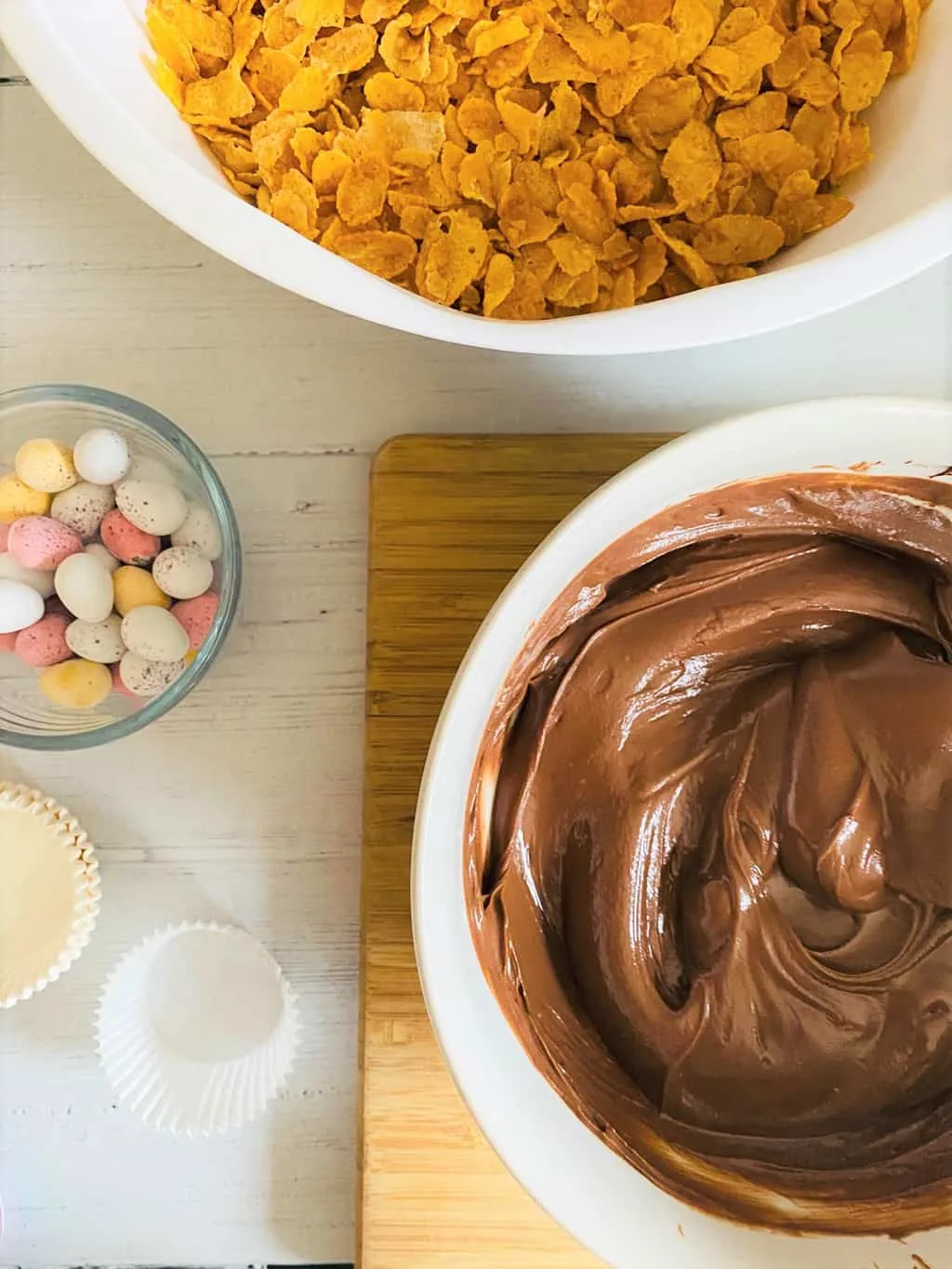 Step 2
Stir the melted chocolate into the cornflakes, make sure you stir gently so that you don't crush the cornflakes. At first it might seem like there isn't enough chocolate, but keep on lightly stirring and they will all eventually get covered.
Step 3
Once all the cornflakes have been coated it's time to transfer them into either individual cupcake cases, or a larger baking tin – or a mixture of both. I found this mixture made about 30 individual cakes, but I did use smaller than usual cases and didn't overfill them.
You can decorate them now with what you want, I like to use the classic Mini Eggs making them perfect for Easter treats!
Step 4
Now you just need to leave them for a minimum of 30 minutes in the fridge to allow the chocolate to set.
Feel free to lick the bowl clean whilst you wait.