Parsnip mash is a great alternative to mashed potato. The sweetness of parsnips, combined with the lower starch content than potatoes, make them the perfect vegetable to turn into tasty, velvety smooth mash.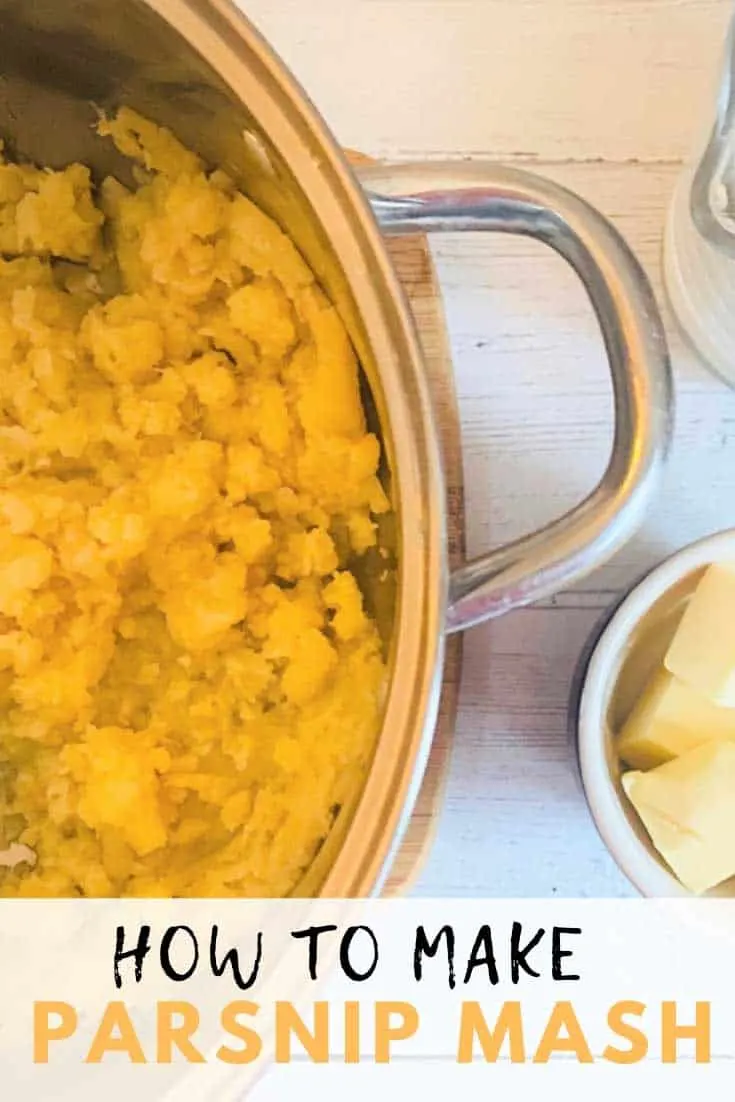 How To Make Parsnip Mash
You could make the mash with just parsnips. However, adding in a few extras will produce a smoother and creamier texture, as well as enhance the flavour. If you add in a few knobs of butter, as well as some milk or cream, you'll get a silky smooth result.
Ingredients
Parsnips – use around 800g-1kg for 4 servings.
Butter or margarine
Milk or cream
Seasoning
Optional extras – parsnip mash tastes amazing with (cooked) apple, chilli flakes or cinnamon.
Step 1
Peel the parsnips and chop them up.

Step 2
Add the chopped parsnips into a large saucepan of salted water.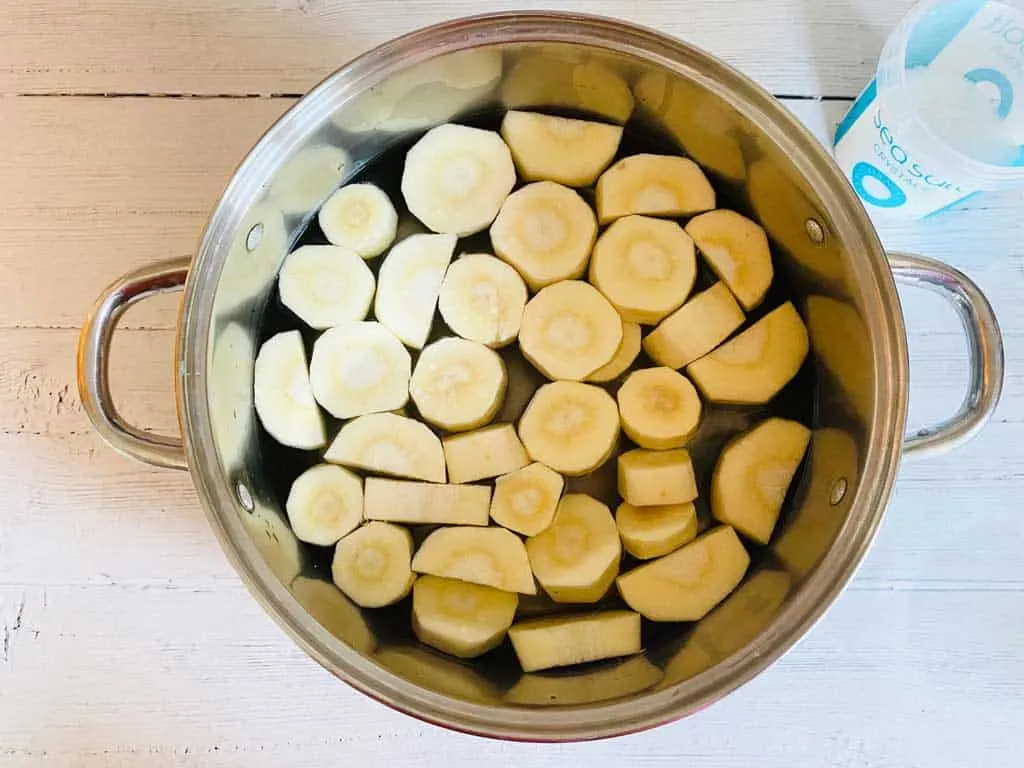 Step 3
Drain the water and mash the parsnips, stirring in the butter and milk (or cream)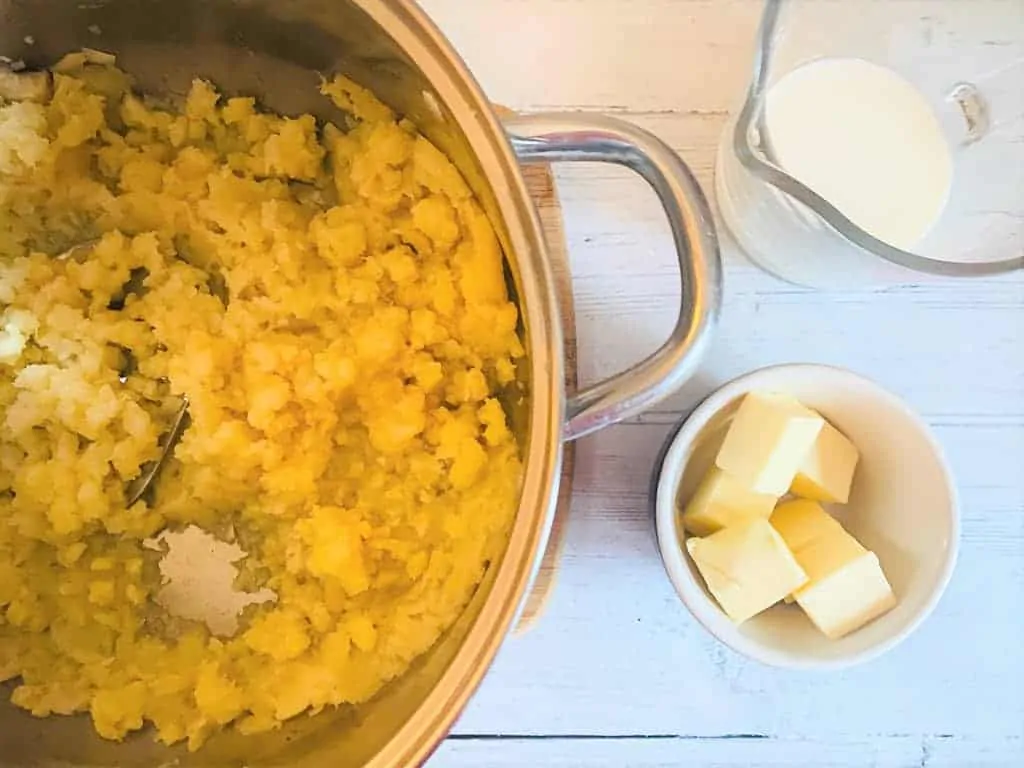 Just add the milk (or cream) gradually until the mash is at the consistency and texture that you prefer. Don't pour it all in at once as it might become too watery.
Serve the mash as a tasty side dish to your favourite meal. We quite like having it with Swedish Meatballs!
Is Parsnip Mash The Same As Parsnip Puree?
Yes it is very similar, and it is a great weaning food for babies, or as a side dip.
I would say that parsnip puree differs slightly from parsnip mash in that I would use a blender to get the cooked parsnips pureed into a really smooth texture as opposed to a potato masher to turn it into parsnip mash.
If you are making parsnip puree for babies you can just boil the parsnips in plain water (no salt) and blend them afterwards without seasoning or adding in any extras – so all you are serving in the puree are parsnips and water. Alternatively, you can steam the parsnips instead of boiling them.
Use a hand blender or food processor to get a really smooth and lump free parsnip puree. You can use some of the water that the parsnips were boiled in to help blend them up.
Can You Freeze Parsnip Mash?
Yes you can freeze parsnip mash. This is especially useful if you are making parsnip puree for baby weaning and food. Just divide it up into appropriate serving sizes (you can use ice cube trays, or other freezer safe food containers for this), wait for it to cool down and then put it in the freezer. Remember to mark the containers with necessary dates.