Rice Crispy Cakes are a childhood classic. They are such a simple recipe to make that require very little preparation, and uses very few ingredients. They are very similar to chocolate cornflake cakes, a popular Easter cake recipe.
How To Make Chocolate Rice Crispy Cakes
You can make rice crispy cakes with just cereal and chocolate if you like – the chocolate will still work it's magic to stick the rice crispy pieces together once it has been melted and left to set again. I like to add some butter and a little golden syrup to enhance the flavour, but this is entirely optional.
What You Need To Make Rice Crispy Cakes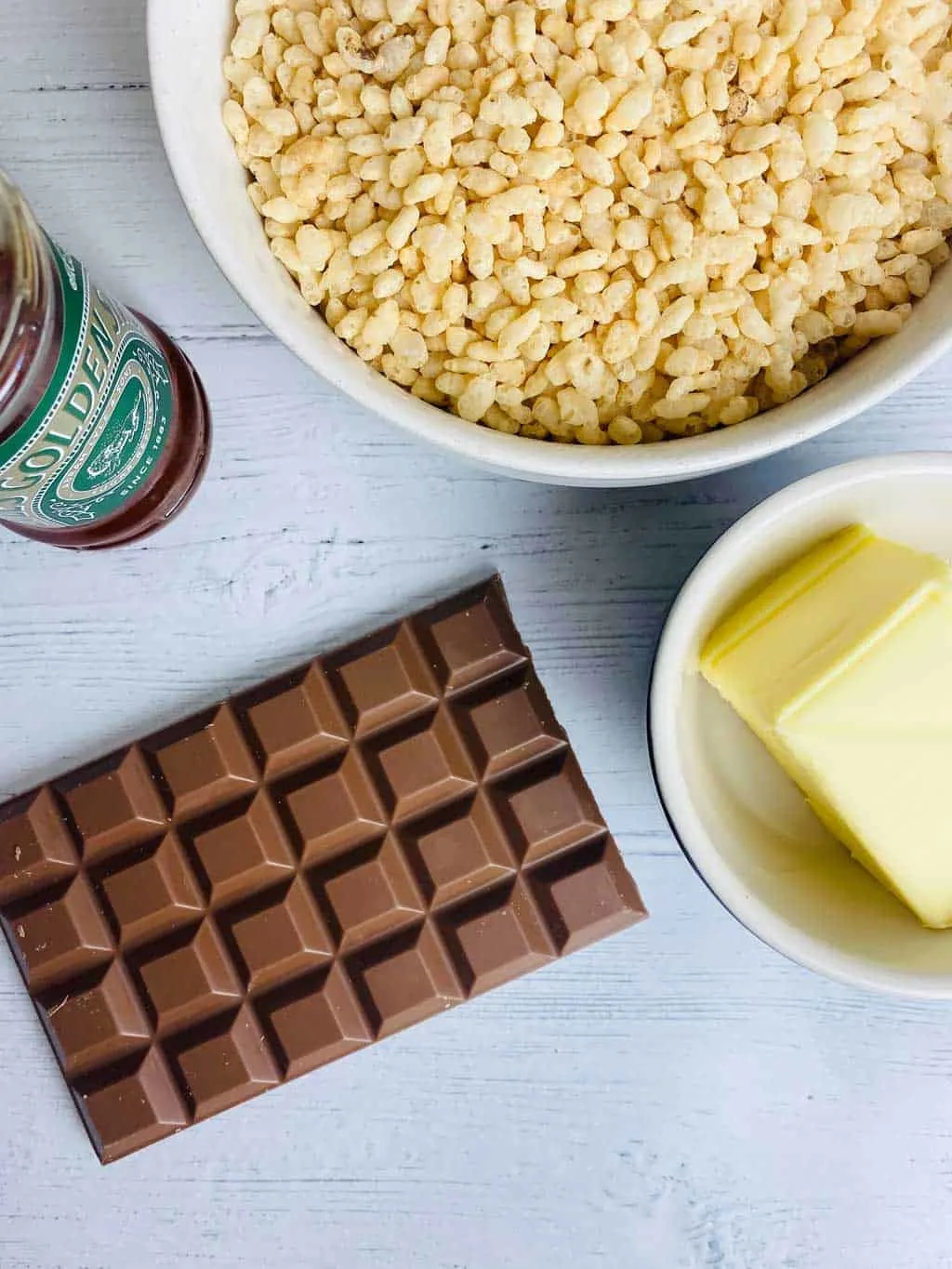 Chocolate
Rice Krispies
Butter & Golden Syrup (optional)
Cupcake cases/baking tin
Pan/bowl for melting
What Chocolate Can I Use For Rice Krispy Cakes?
You can use whatever chocolate you have or can get hold of. I have used various different combinations of chocolate, dark, milk and white – sometimes a mixture of two. The point is, don't worry if you can only get a certain type of chocolate, it's going to taste delicious anyway because, well it's chocolate!
Making Rice Crispy Cakes
Step 1 – Melting The Chocolate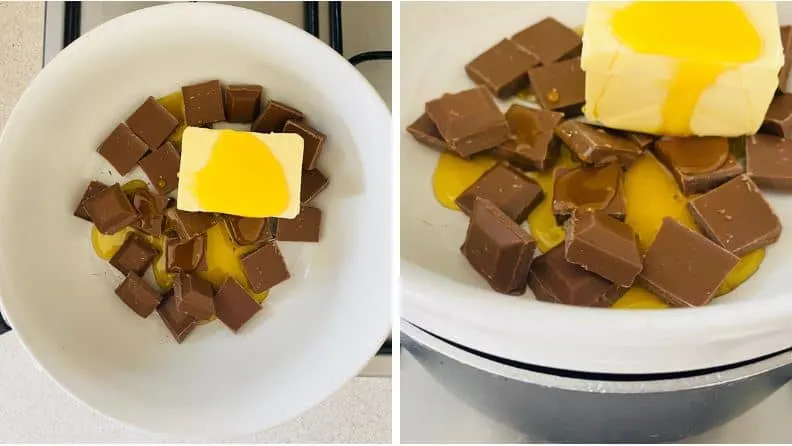 You can either melt the chocolate using the double boiler method, or use a microwave.
I used the double boiler method which involves putting the broken up chocolate into a bowl, together with the butter and golden syrup (if you are using it) and placing it over a pan with simmering water.
For more detailed guidance on how to use either the double boiler method, or a microwave, you can check out our How To Melt Chocolate guide.
Step 2
Next you need to mix the rice krispies into the melted chocolate. For any chocolate lovers out there this will take all your restraint not to have a sneaky taste! Gently stir the cereal into the chocolate to make sure they are all coated. Try not to mix too vigorously or you might crush some of the cereal.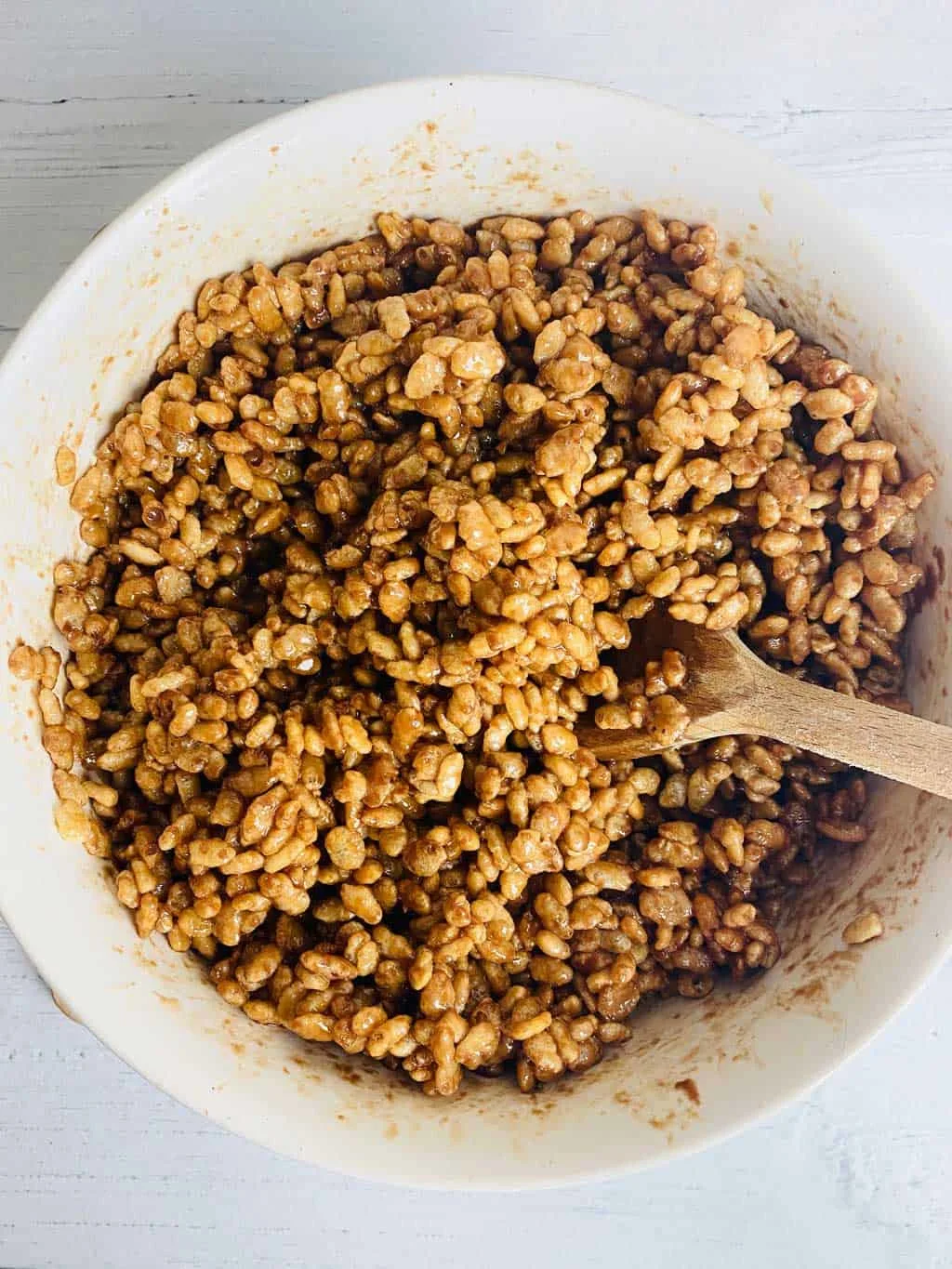 Step 3
You can either use a baking tin to make one large chocolate rice crispy cake, or divide the mixture up into cupcake cases. I done a mixture of both (mainly because I had run out of cases!)
Once all the mixture has been divided out you need to leave it to set – just pop it in the fridge for a minimum of 30 minutes, until the chocolate mixture hardens up.
If you have used a baking tin you might need to leave it at room temperature for a short while to enable you to slice it up and remove it from the tin.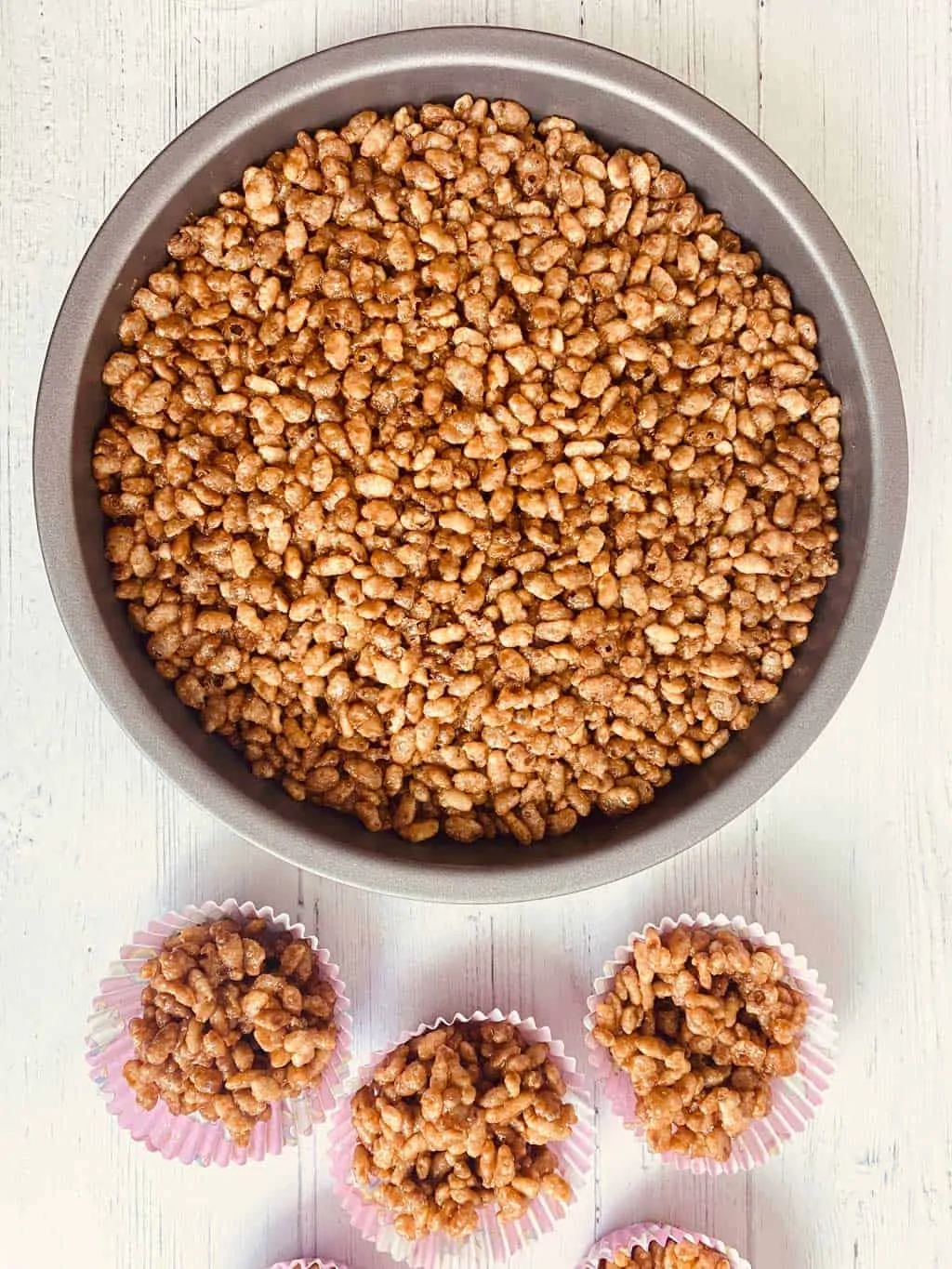 I hope you enjoy making (and eating!) these chocolate rice crispy cakes – you can add some of your favourite toppings and sprinkles, or just eat it as it is. Let me know in the comments how you get on!