There are many recipes for chocolate chip cookies, from double chocolate chip, to white chocolate chip.
These deliciously chewy cookies have the perfect crunchy on the outside, chewy on the inside texture, and will be a great hit with everyone – I mean, who can say no to a cookie?
How To Make Chocolate Chip Cookies
This is a quick, easy recipe which doesn't require chilling in the fridge, so is very convenient to make.
Chocolate Chip Cookie Ingredients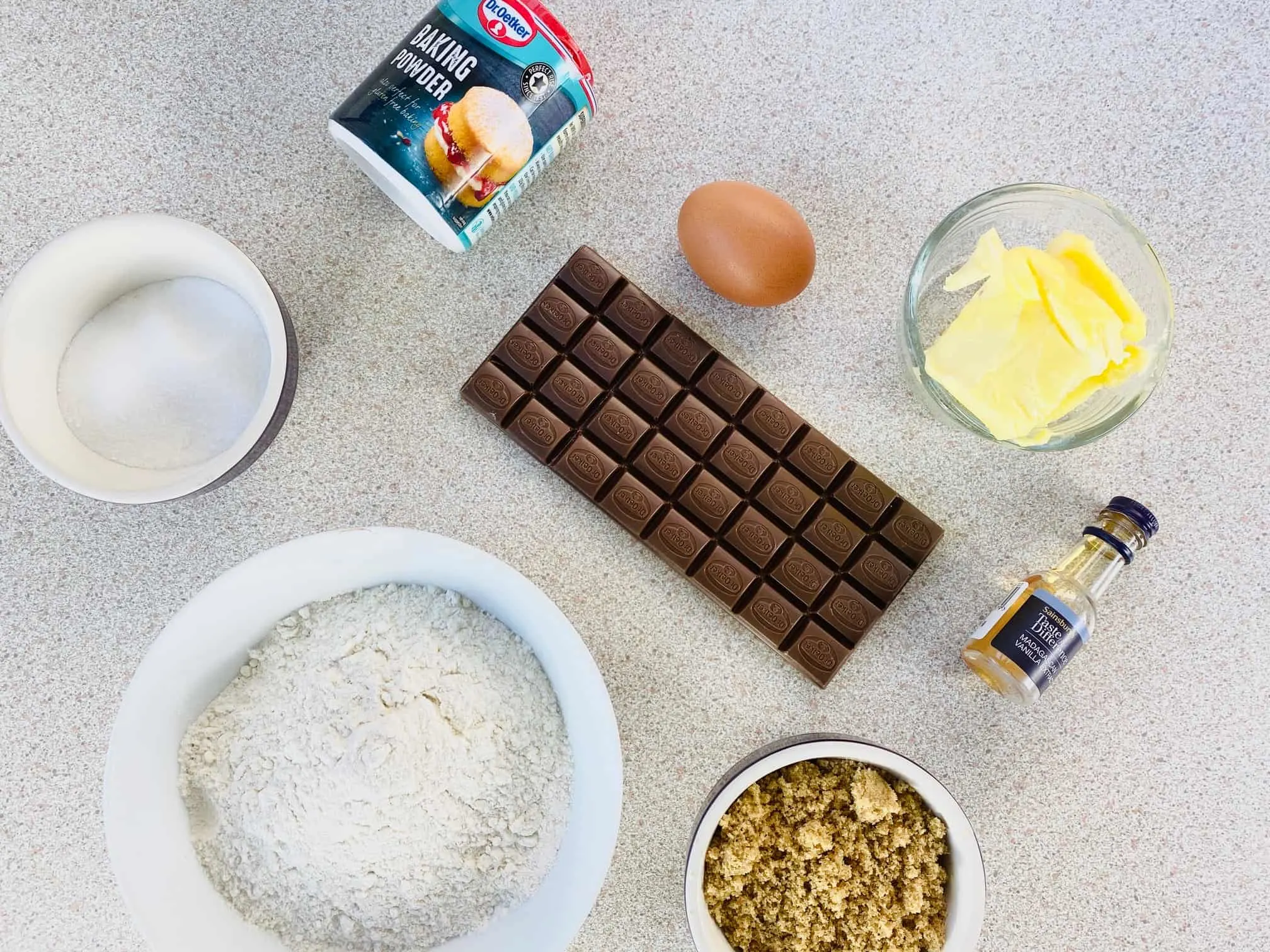 The ingredients required for chocolate chip cookies are typical cupboard staples and so hopefully most will be on hand. The possible exception might be the chocolate, well it usually is in our house as it doesn't last very long!
Scroll to the bottom of the page to get the exact measurements with the option to print out the recipe.
What Sugar Should I Use?
The ratio of brown sugar to white sugar can change the way your cookies turn out- more brown sugar leads to a more flavoursome cookie, but more white sugar means the cookies will spread more in the oven- this recipe uses a combination, to get the best of both, but feel free to experiment!
What Chocolate Should I Use?
Feel free to use chocolate chips for simplicity, but I used chocolate shards from a chocolate bar, as that is what I had in my cupboard.
1. Mixing The Ingredients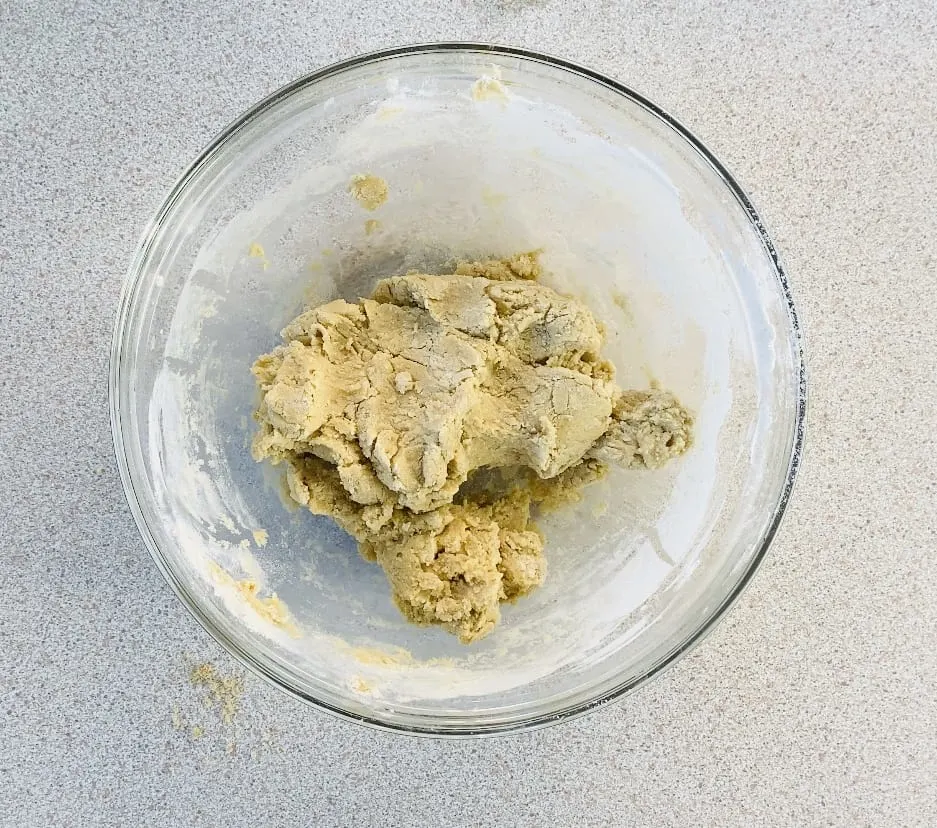 Make the dough by creaming the butter and sugar together in a bowl. Add in the vanilla essence and egg and mix again. Then, sieve in the flour, baking powder and a pinch of salt. You can use your hands to combine everything together and turn it into a dough.
2. Chopping The Chocolate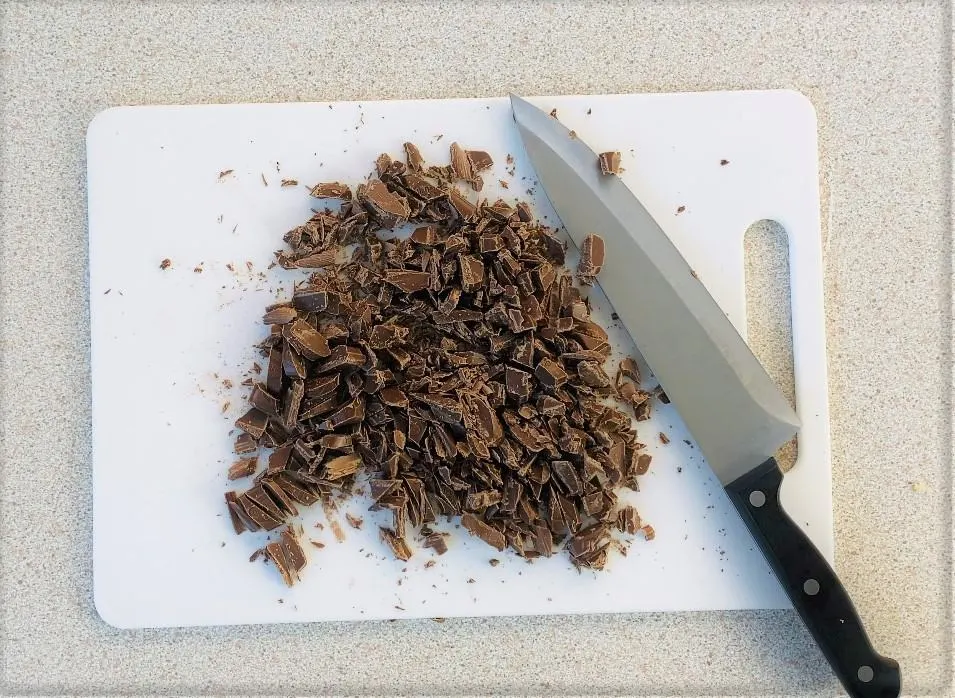 If you are using a bar of chocolate rather than chocolate chips you will need to chop them up. Be particularly careful when chopping up the chocolate – you will need to use a sharp knife to cut through it.
3. Turning It Into Cookie Dough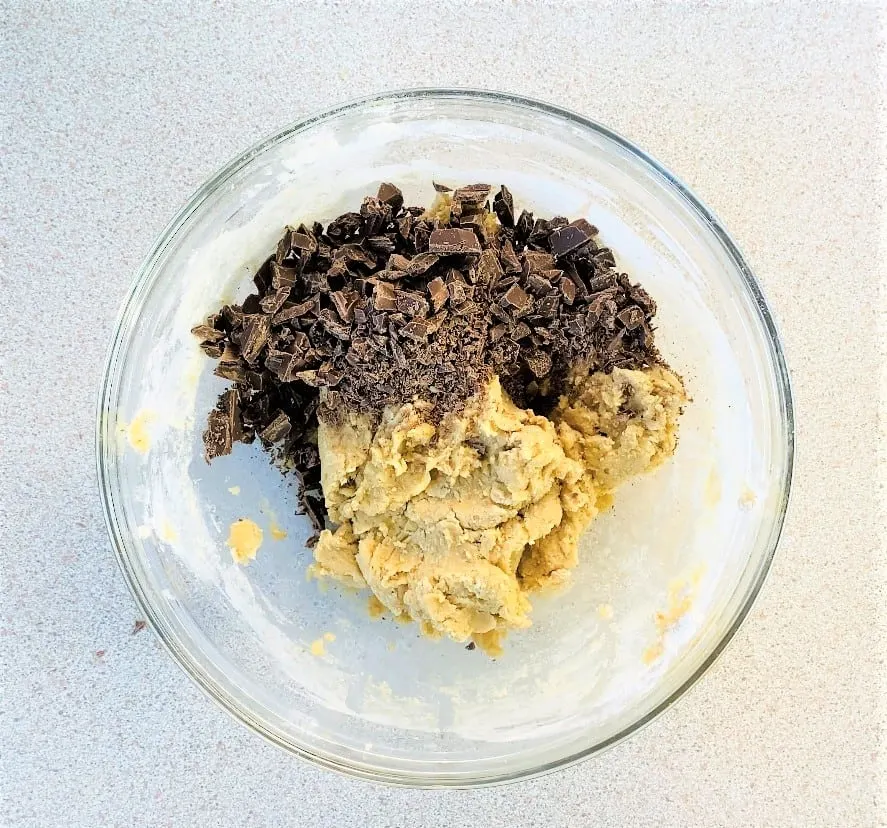 Once you've added the chopped chocolate, or the chocolate chips, if you are using them, use your hands to gently integrate them into the cookie dough until it is well spread throughout.
Try to resist the urge to eat the cookie dough right now – as tempting as it is!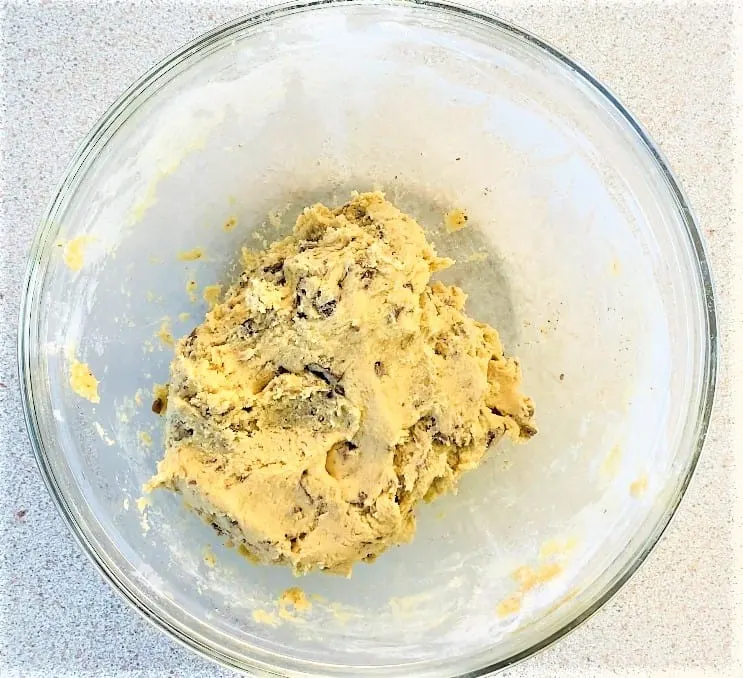 4. Cookie Dough On A Baking Tray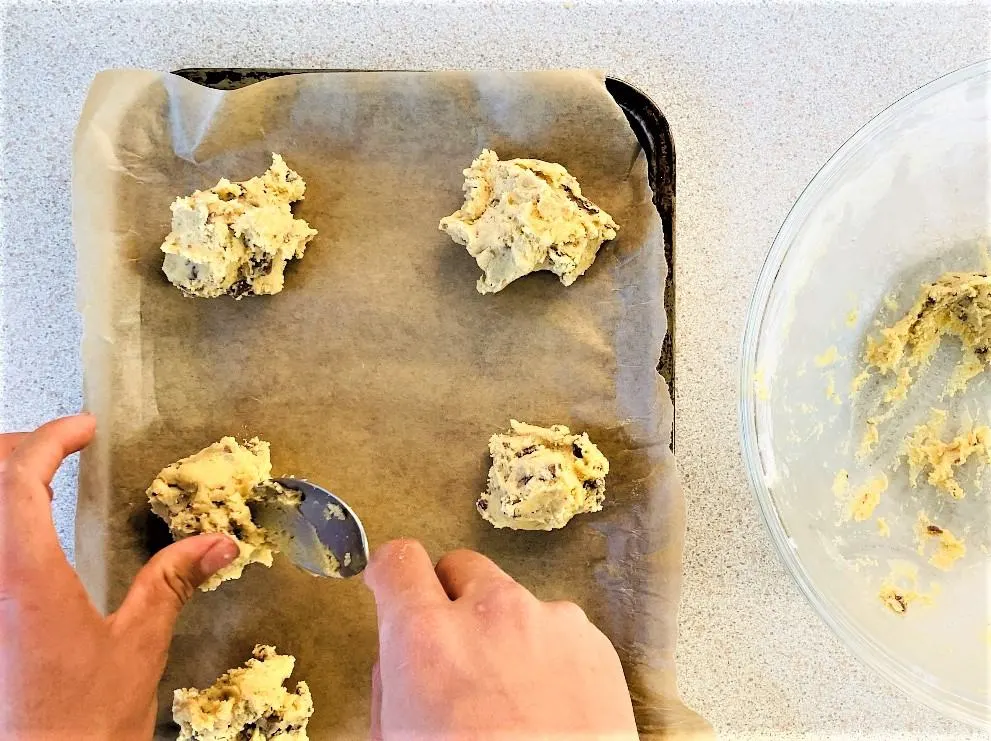 Add golf ball sized 'dollops' of cookie dough to a lined baking tray. Make sure you leave ample space between them to allow for spreading. You should get about 12 to 16 cookies from this mixture depending on how large you want the cookies to be.
5. Cooking The Cookies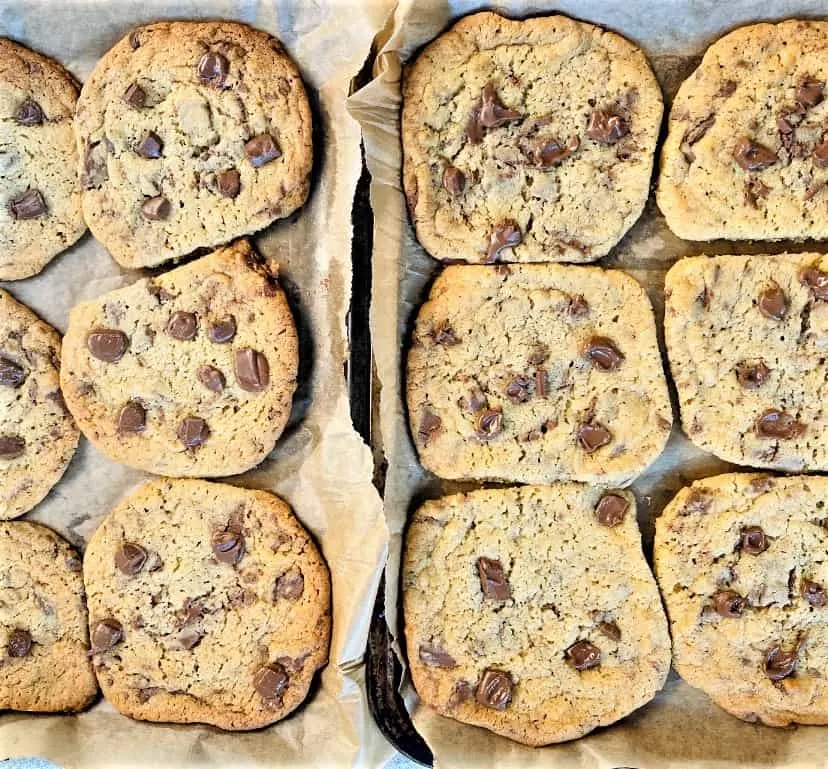 The cookies will take about 15 minutes to cook, (180C/Gas mark 4), depending on how crunchy you like them. I prefer crunchy on the outside and chewy on the inside and find 15 minutes to be the perfect length of time for this. They taste seriously good like this!
If you prefer them crunchier with less chew, leave them to cook for a little longer.
The best way to eat chocolate chip cookies is when they are still warm – the melted chocolate tastes amazing with the chewy sweet cookie dough. They still taste great when eaten once cooled, they just likely won't last much longer beyond that!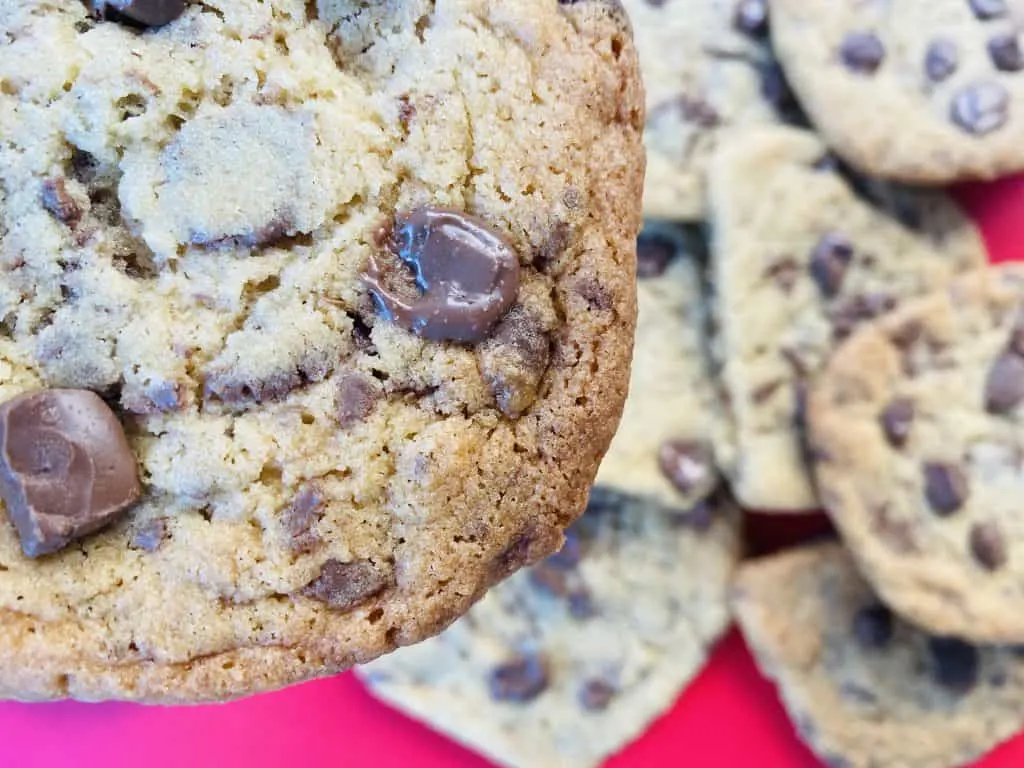 I hope you enjoy this chocolate chip cookie recipe – let me know in the comments if you make it!
You Might Also Like:
Pin It For Later!