Shortbread is one of my favourite biscuit treats.
This shortbread recipe is super easy to make, has a short cooking time and tastes great! What's not to love?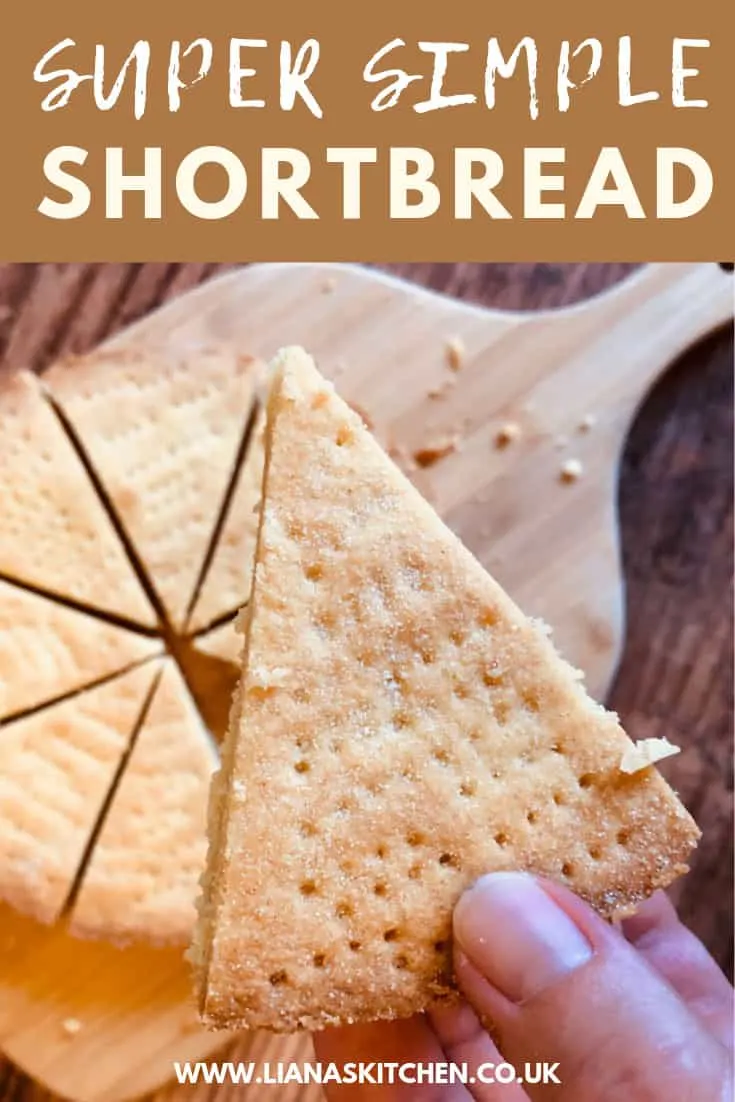 How To Make Shortbread
The key to making easy shortbread also taste like the best shortbread is to use real butter.
Some recipes do suggest that you can use margarine in place of butter but personally, for me, the rich buttery taste of the real thing is what gives this shortbread a more traditional and AMAZING taste.
What makes this an easy shortbread recipe is that the only ingredients are; flour, butter and caster sugar.
Yes, that's right, only 3 ingredients are needed to turn this into probably the best shortbread you've ever made!
Shortbread should take 15 to 20 minutes to cook in the oven, check on it at 15 minutes to see how it is cooking.
It's important to make sure that the shortbread doesn't cook for too long and turn brown. If it does, it's cooked for too long, and will be a little hard to munch on; rather than soft and melt in your mouth loveliness.
Side note: If you take the shortbread out and really is too soft, pop it back in for a further 2 minutes – but don't let it go hard.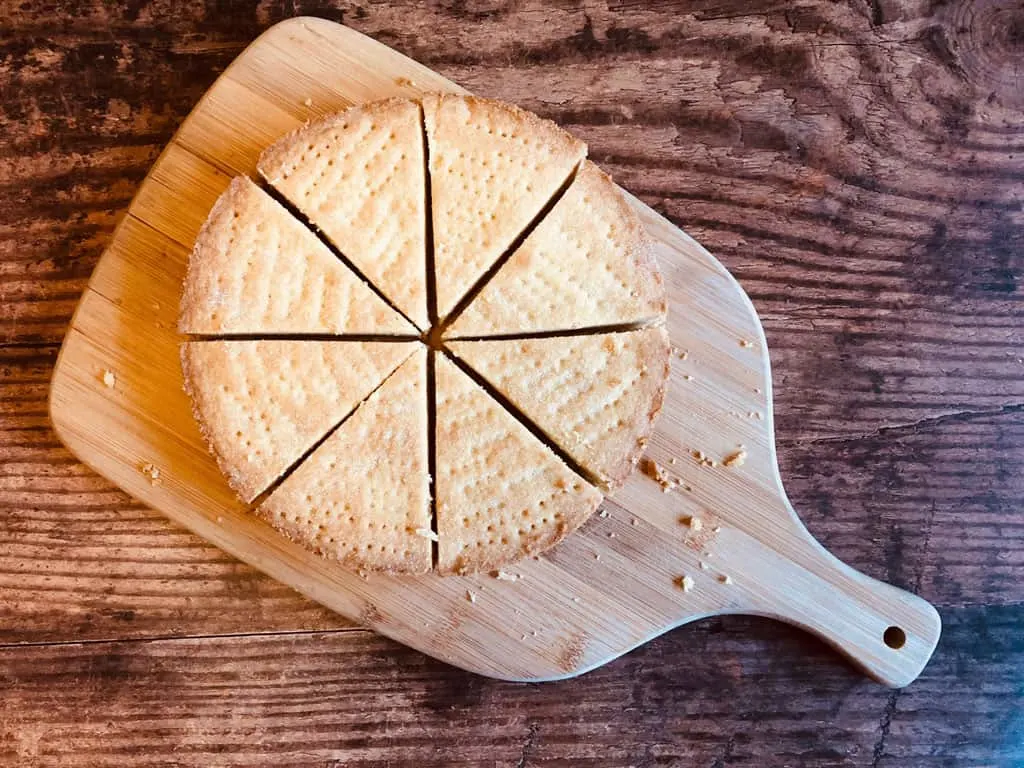 The Quick Guide To Making Easy Shortbread
1. Make sure the butter is at room temperature and soft to touch. If it is too hard it will too hard to cream in with the sugar. You can use an electric mixer if you want to, but if the butter is soft enough you'll have no problem creaming it up with a wooden spoon.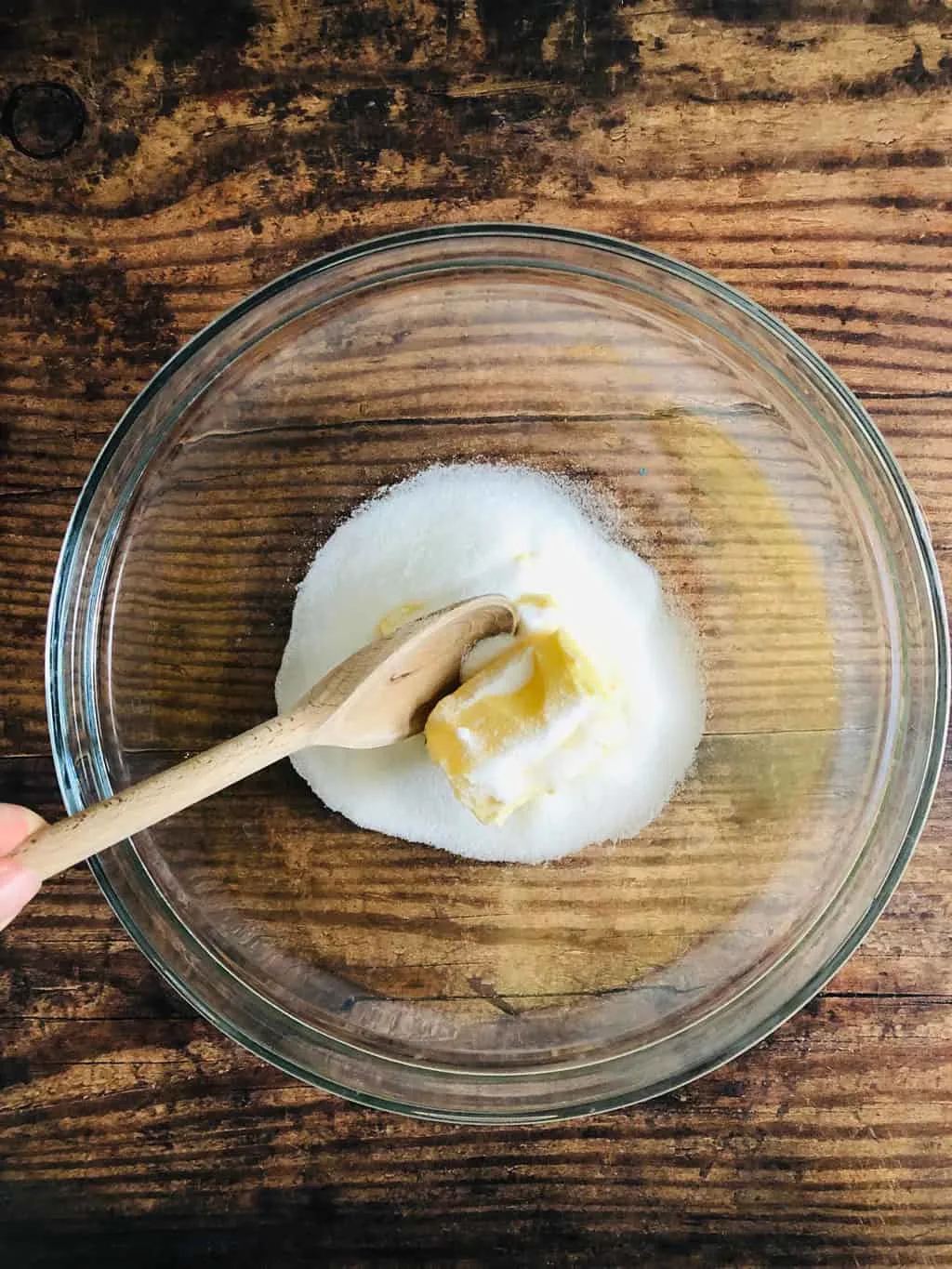 2. Sift the flour into the creamed butter and sugar. Gently mix it all together with your hands.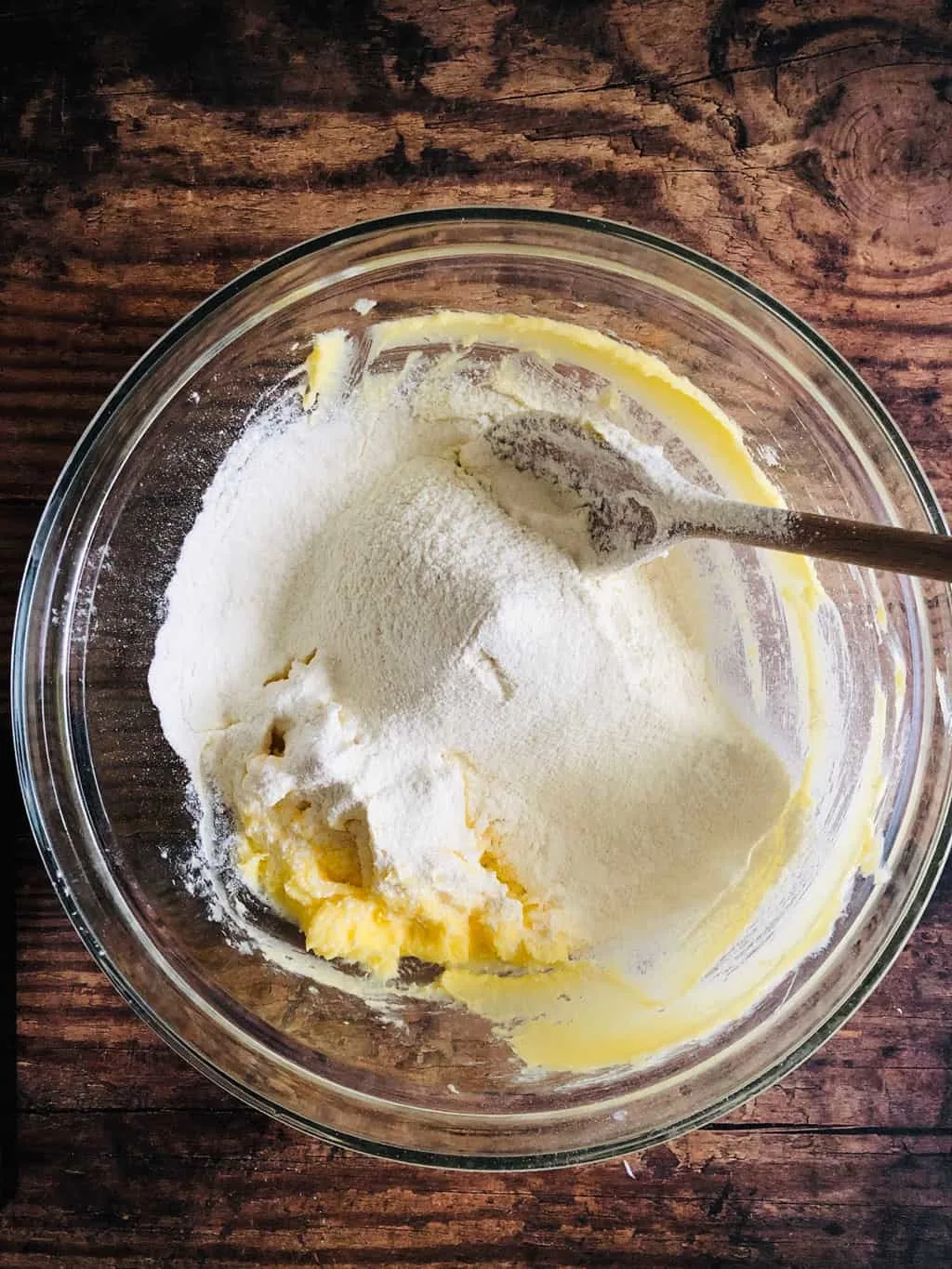 3. A soft dough should form. If it is too crumbly add a little more butter, conversely, if it is too sticky, add a little flour.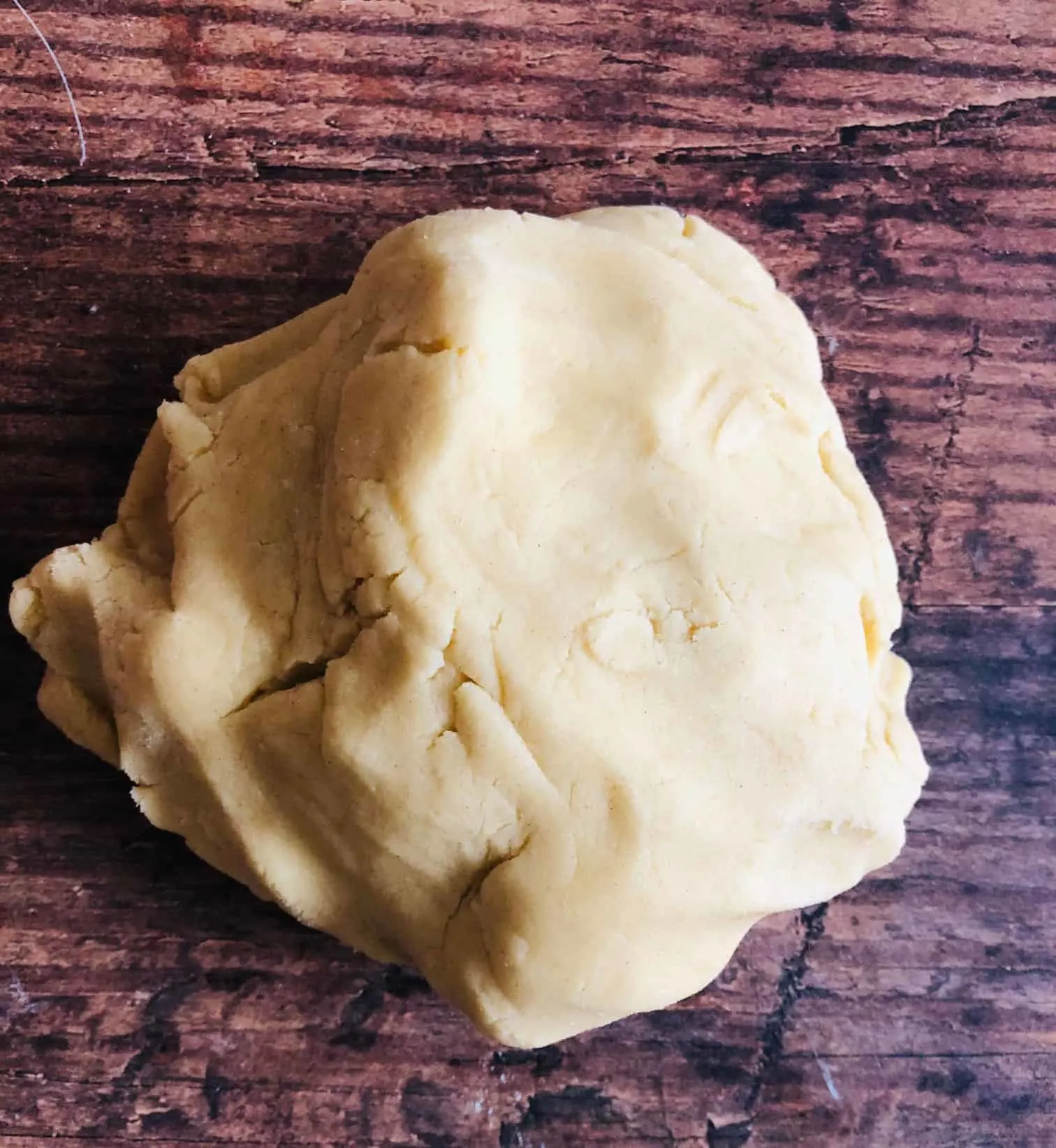 4. Press the dough into a greased baking tin and press it down with your hands. I like to gently score the slices of the shortbread, as well as use a fork to make some decorative holes on the surface before putting it in the oven.
Side Note: I got a bit carried away with my fork stabbing – you don't need to add that many holes (unless you want to!)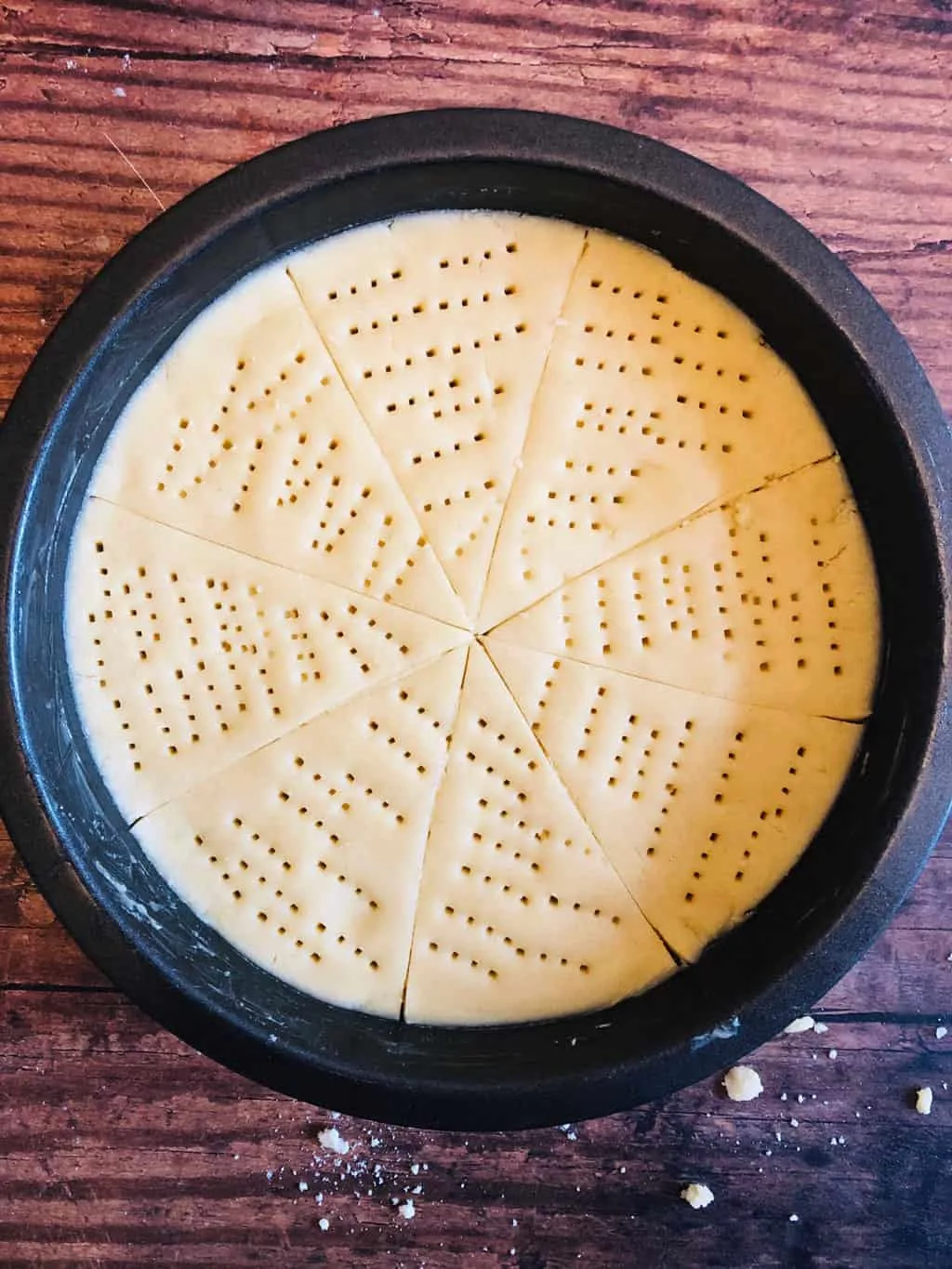 5. Once the shortbread has been in for about 15-20 minutes, take it out – make sure it doesn't go brown or it will be too hard. I usually slice up the shortbread while it is still warm and soft, leaving it in the baking tin until it is completely cool. I also sprinkle a little extra caster sugar over the top.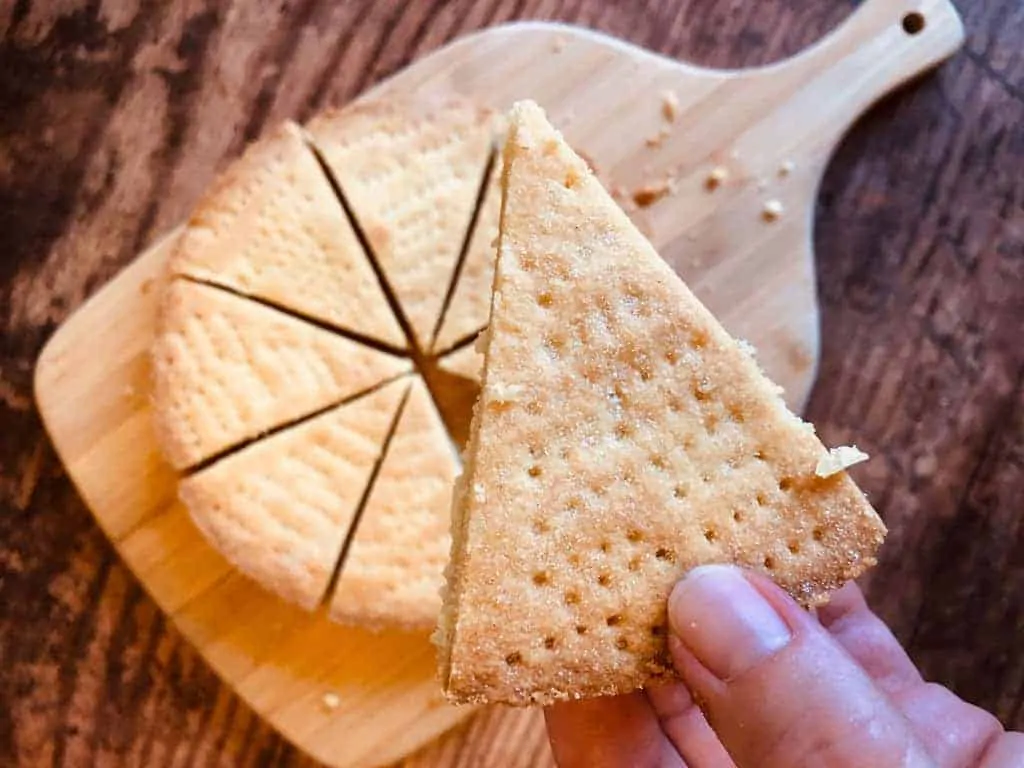 Storing Shortbread – How Long Will It Last?
I've never had the option of putting this to the test as it rarely lasts longer than a day or 2. However, should you find you have uneaten shortbread, it will keep in an airtight container for up to 5 days.
You Might Also Like;