Millionaire Shortbread is one of those indulgent treats that my boys always seem to choose whenever we visit a coffee shop. We're huge shortbread fans in this house, so adding caramel and chocolate on top has got to be a winner.
I wasn't keen to make Millionaire Shortbread – there seemed to be far too many steps to it. But, when we cook together, I usually let them choose the recipe – and this was it.
Despite my reluctance, it ended up being relatively easy to make – definitely not a quick recipe, but well worth the effort for the end results.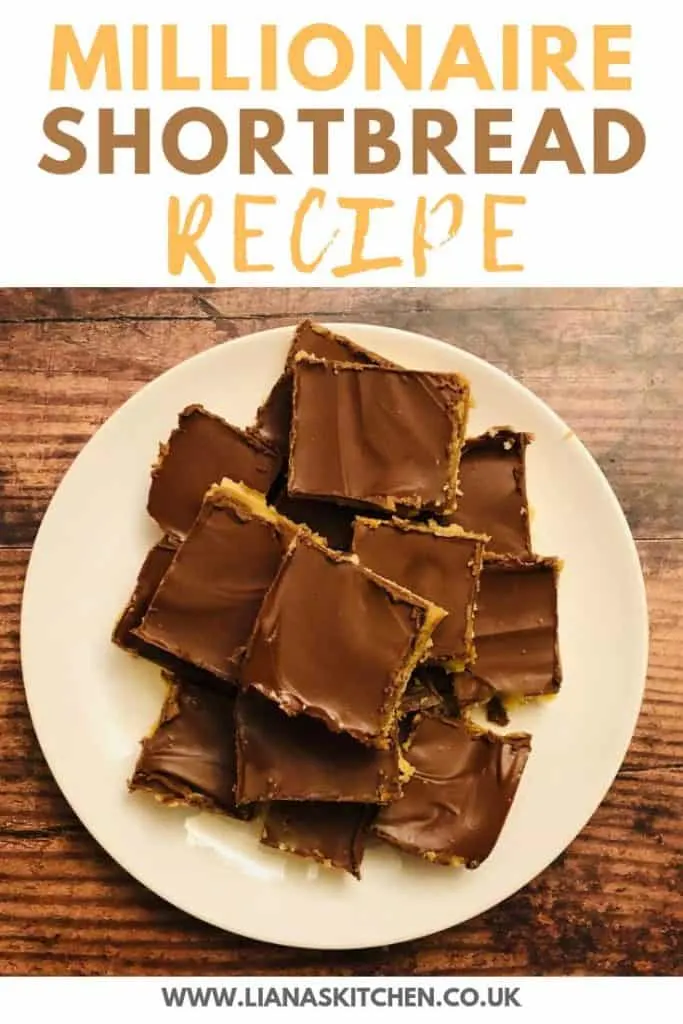 What Is Millionaire's Shortbread?
We all know that shortbread is a Scottish classic – I could eat an endless supply of shortbread – but what is Millionaire Shortbread and why is it called that?
I couldn't find any definitive answers about the origins of the name, but I would hazard a guess that it might be because of the richness of the combination of the caramel and chocolate on top?
It's one of those biscuits (or is it a cake?!) that looks so great you feel kind of disappointed when you get served up a smaller than anticipated portion. But, once you take a few mouthfuls, it becomes clear that with the richness of the shortbread, caramel and chocolate, smaller sizes vs huge slabs are recommended (despite what your belly might be telling you!)
How To Make Millionaire's Shortbread
Making Millionaire Shortbread is a 3 part process; it starts with the shortbread, then the caramel, and finally the chocolate topping to finish.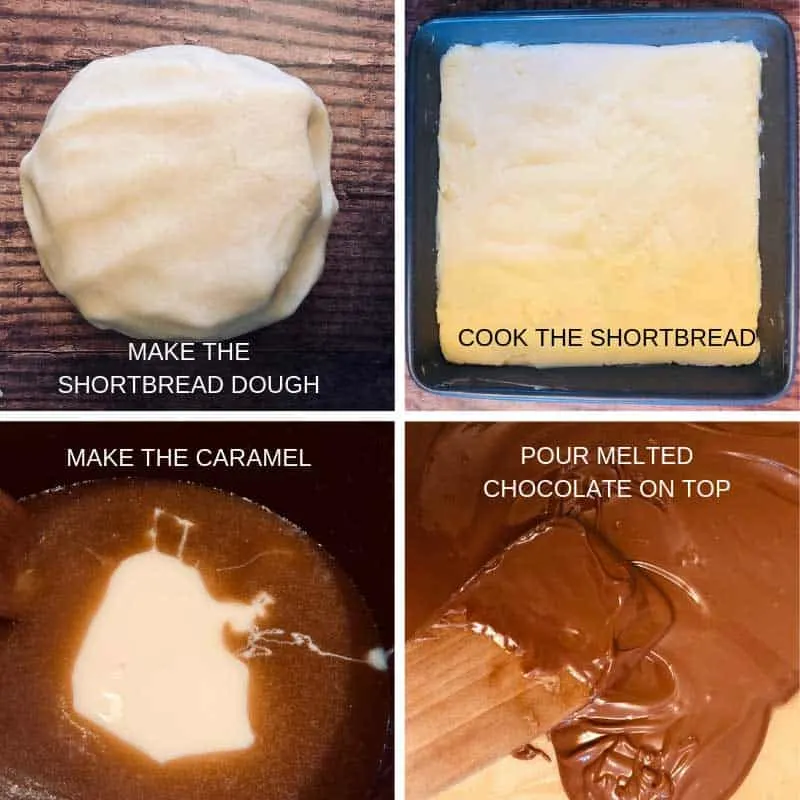 STEP 1 – MAKING THE SHORTBREAD
You may well be familiar with making shortbread – it is a quick and simple recipe that takes very little effort to make. All you need to do is mix together the flour, butter and sugar. When it has become a soft dough you can roll it out to fit into your baking tin.
I used a 20cm x 20cm (8inch) tin – but you can use a smaller one if you prefer thicker layers.
Pop the shortbread mixture into a preheated oven (180C/gas mark 4) and cook for 10 minutes.
Top Tip: Don't allow the shortbread to harden in the oven. When it comes out it should be golden, but slightly soft to the touch. Shortbread always hardens up when it cools down.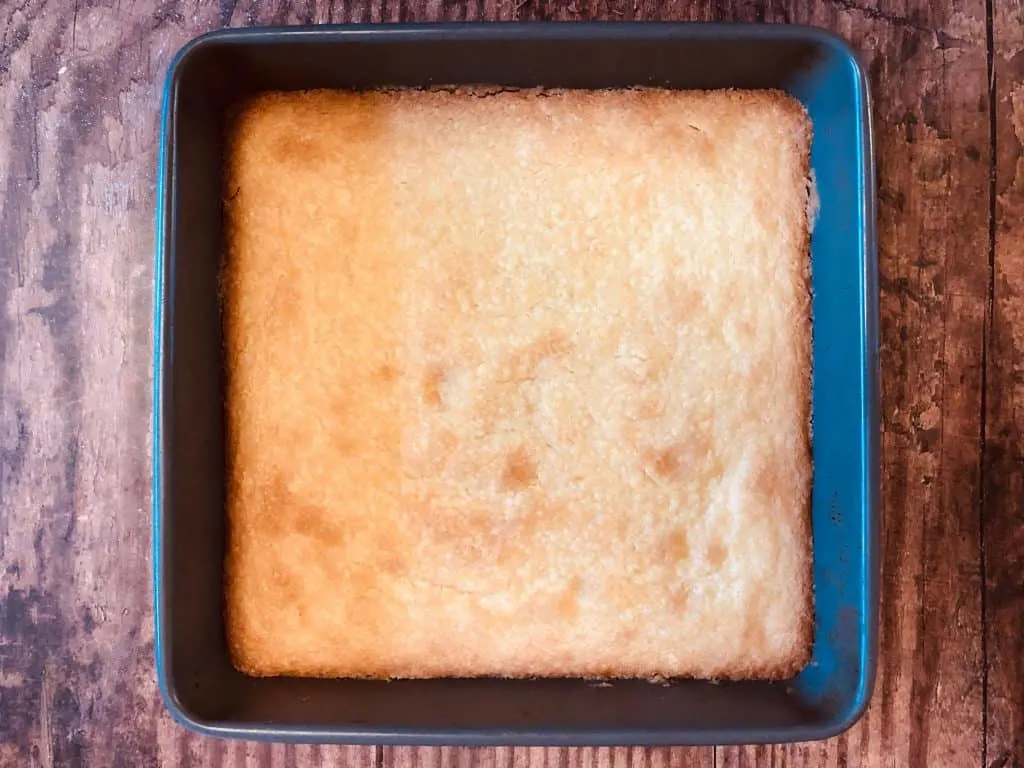 While the shortbread is cooling down you can move on to the next step.
STEP 2 – MAKING CARAMEL
This is a fun step of the millionaire shortbread making process – there is something deliciously satisfying about making caramel – maybe it's the anticipaiton of eating it later!
Melt the butter with the sugar in a saucepan before adding the condensed milk. Allow it to come to the boil before bringing it down to a simmer – keep stirring it to make sure nothing is sticking to the bottom of the saucepan and burning.
After about 5 minutes the mixture should be thicker and have turned to a more golden brown colour. It's ready!
Pour the caramel mixture over the cooled down shortbread.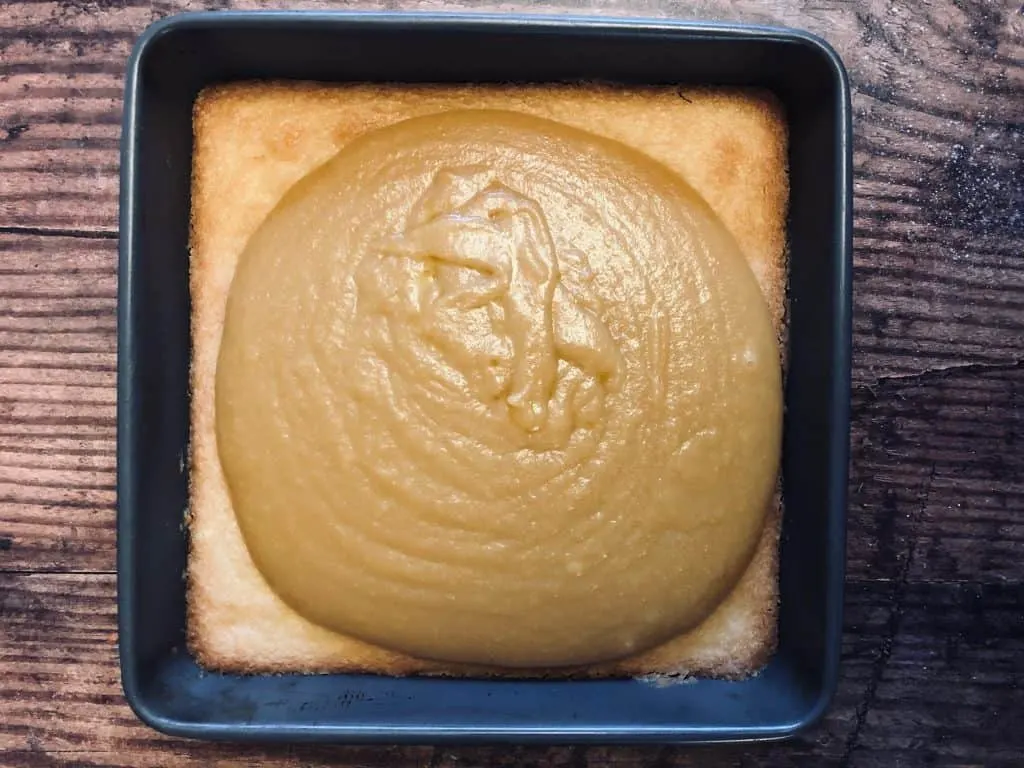 Use the back of a spoon, or a palette knife, to smooth it over to the edges of the baking tin., until it is all covered.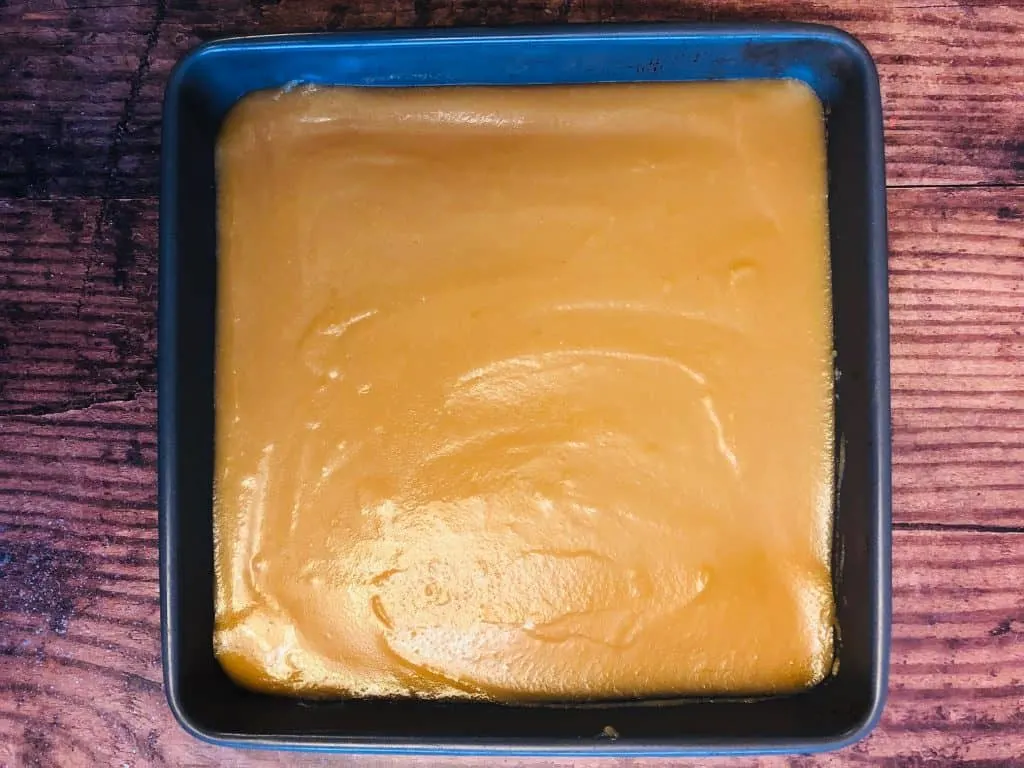 Set it to one side to allow it to cool down.
STEP 3 – ADDING THE CHOCOLATE LAYER
I like to melt chocolate in a bowl over boiled and simmering water, but you can melt it in a microwave if that is your preferred method (just remember to check on it every 10 to 15 seconds to stir).
Break the chocolate up into chunks, add the butter to the bowl and place it over a saucepan of boiled water. Make sure the bowl is slightly too large for the saucepan so that it doesn't submerge and let any water in!
Pour the melted chocolate over the set caramel and spread it out until everything is covered.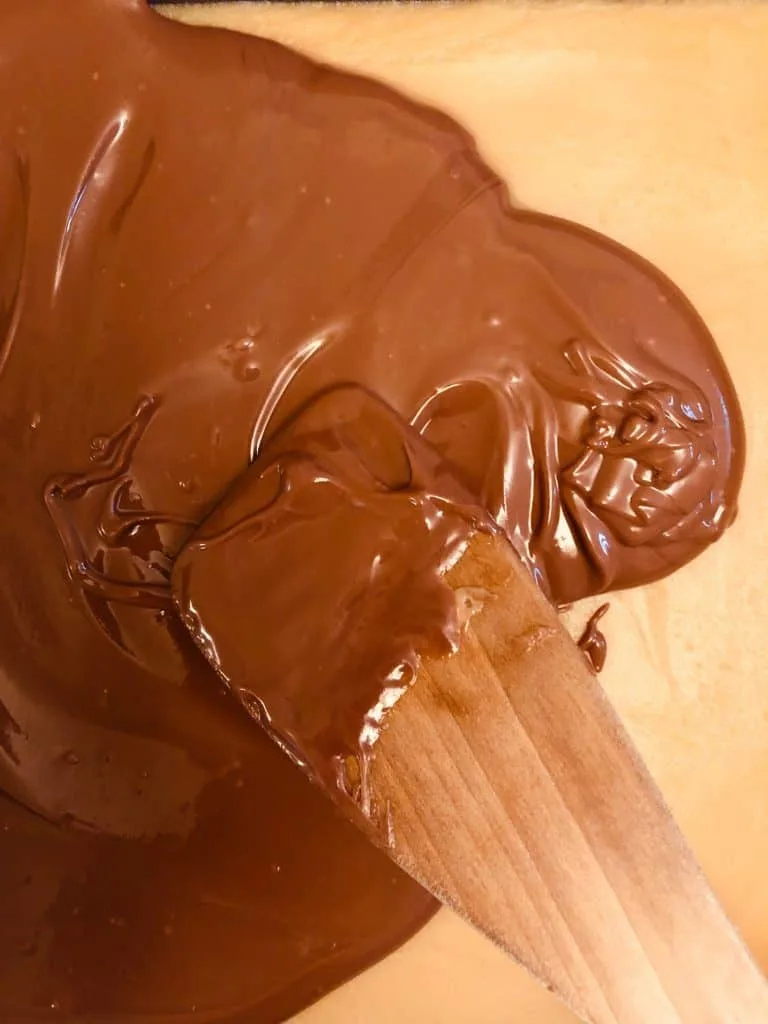 Leave it to cool down and set – about 1 hour. Enough time to lick the bowl clean 😉
When it has cooled down, use a sharp knife to slice it up into small squares.