Lemon drizzle cake tops the list of Britain's favourite cakes.
And it's easy to understand why this light and zesty recipe is the preferred treat for so many of us.
Not only is it really easy to make, it also tastes light, yet is sweet enough to indulge our afternoon cuppa and slice of cake habit.
How To Make Lemon Drizzle Cake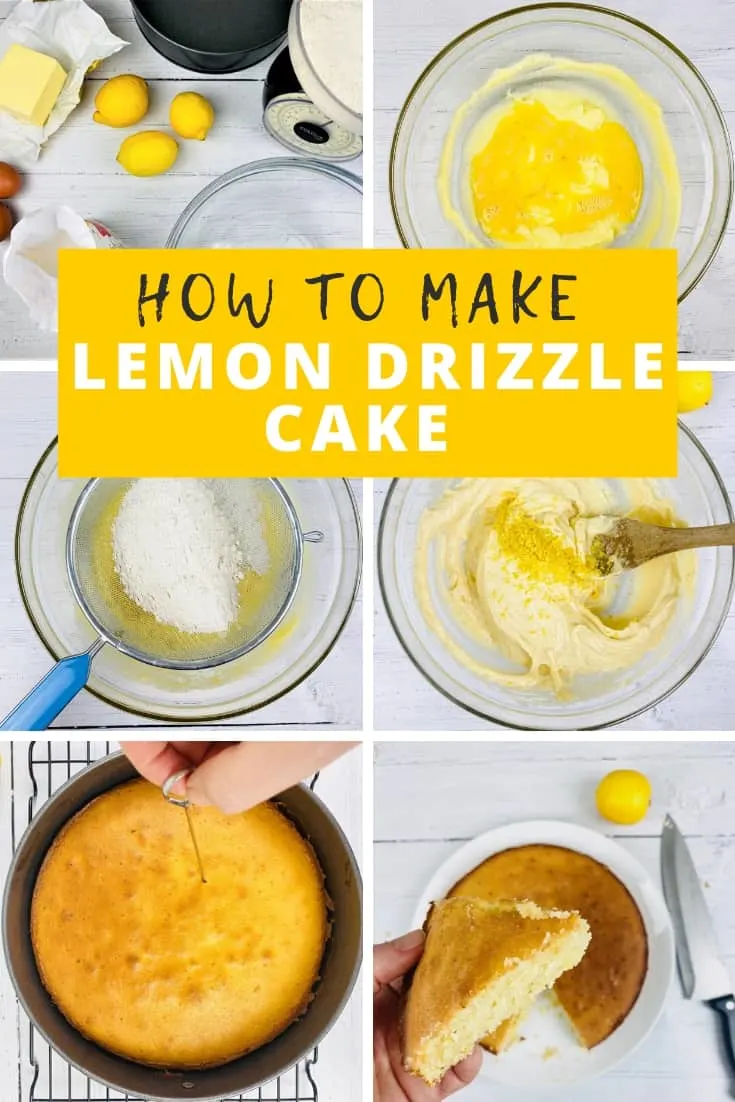 I've made this recipe so many times over the last few months – to the point that the boys actually said, lemon drizzle cake, again?! I should add they promptly scoffed down a sizeable slice each.
Why have I made it so much? I've been trying out different methods and ingredient levels to get it just right. I really love it when lemon drizzle cake is light, yet moist (sorry if you don't like that word!)
Read on to find out how I made it (or scroll right down to the recipe card at the end for the full recipe and instructions).
Cream the butter and sugar together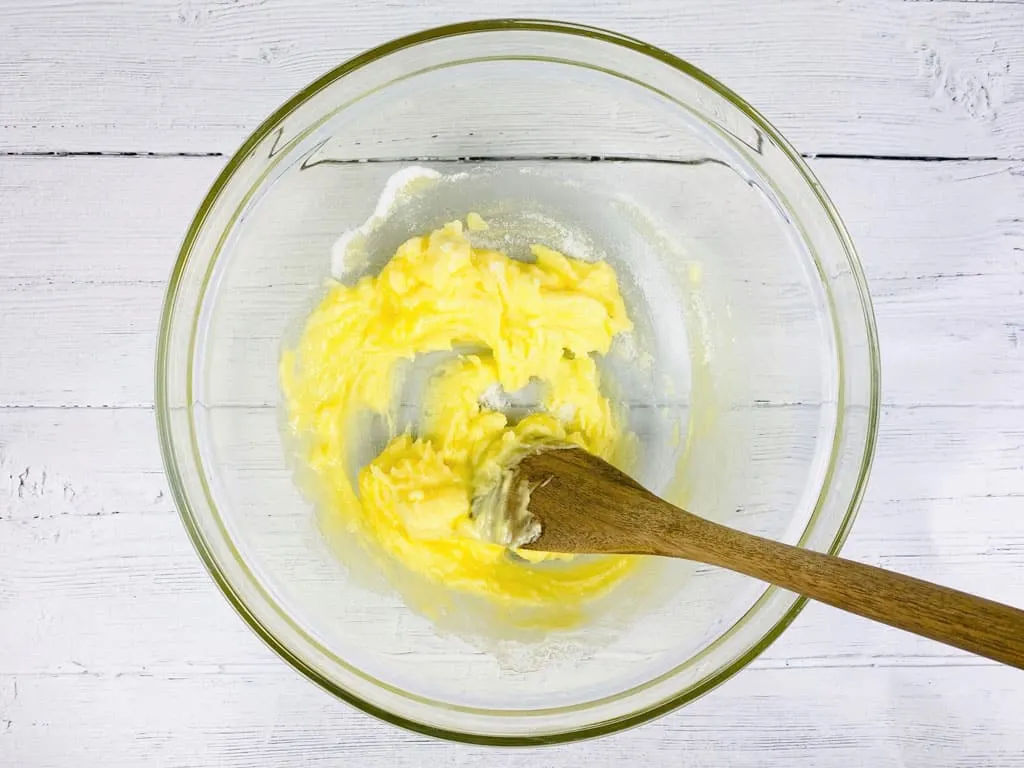 You can use either butter or margarine in this recipe. I prefer to use butter in most of my baking recipes, but you can use what you have available. If you are using butter just make sure it is soft enough to cream in with the sugar.
Sometimes I have to pop it in the microwave to soften it up a bit – just don't put it in for too long or it will go pop and splatter all over the inside of your microwave. I speak from experience, and it's not fun to clean up.
Give the butter and sugar a good mix together until it's nice and creamy.
Add in the eggs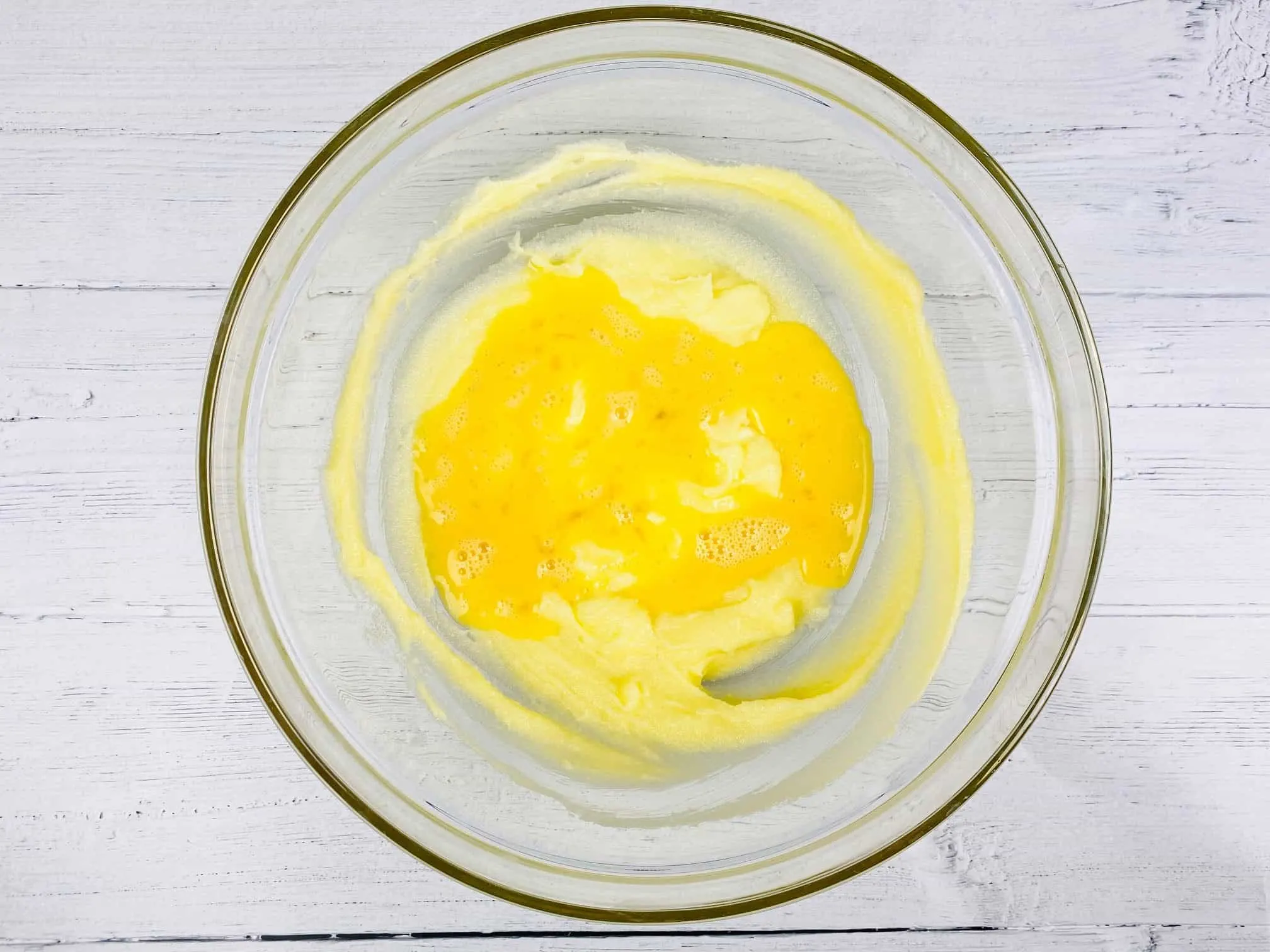 You can either crack the eggs directly in the bowl, or beat them separately in a jug and pour them in. Stir the egg into the creamed butter and sugar.
Sift in the self raising flour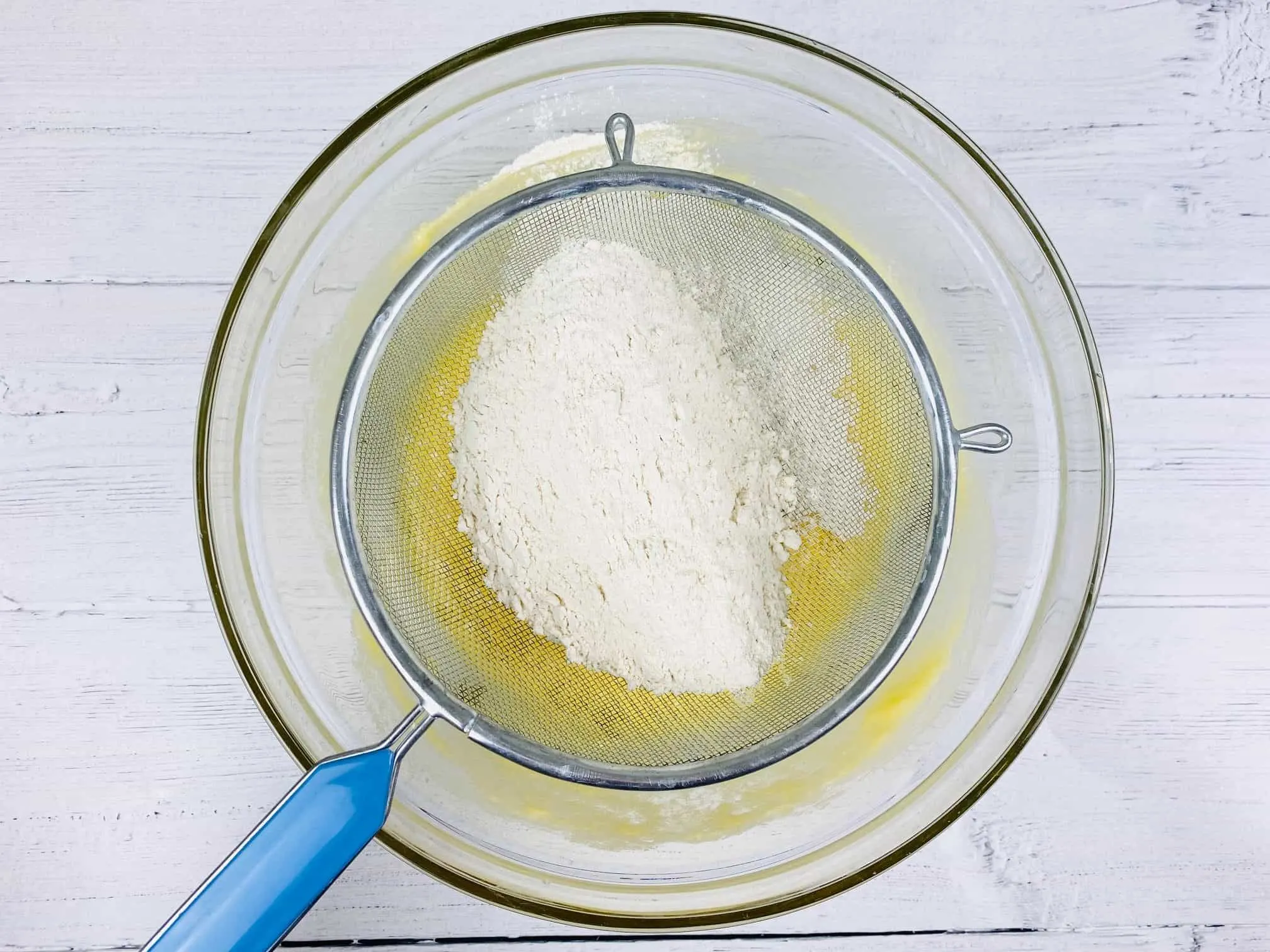 Add in the self raising flour using a sieve and then gently fold it into the cake mixture, don't over mix it, just stir it in nice and gently.
Add the juice and zest from 1 lemon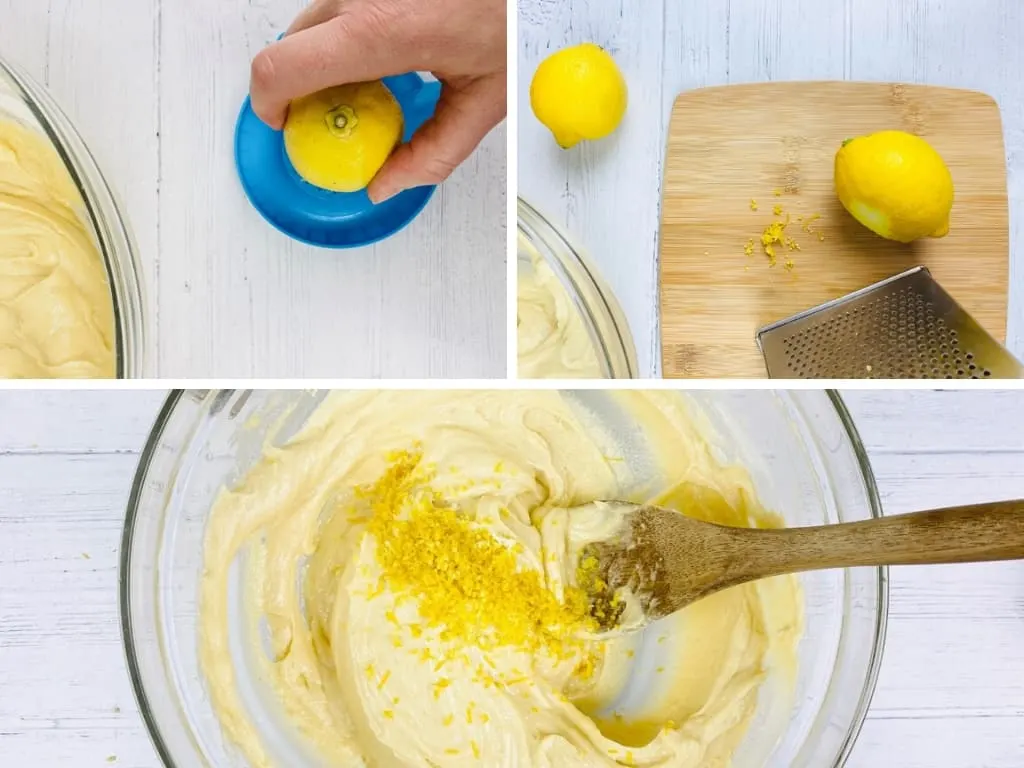 I only add the juice and zest from 1 lemon to the actual cake batter. I normally use 3 lemons in total for the whole lemon drizzle cake recipe. I've played about with using 2 of the lemons in this step, and 1 for the drizzle, but I find that the cake is more moist and 'lemony' when 2 lemons are saved for the drizzle stage after baking.
I just use a grater to get the lemon zest (watch your fingers when grating!)
Transfer lemon drizzle cake mixture to cake tin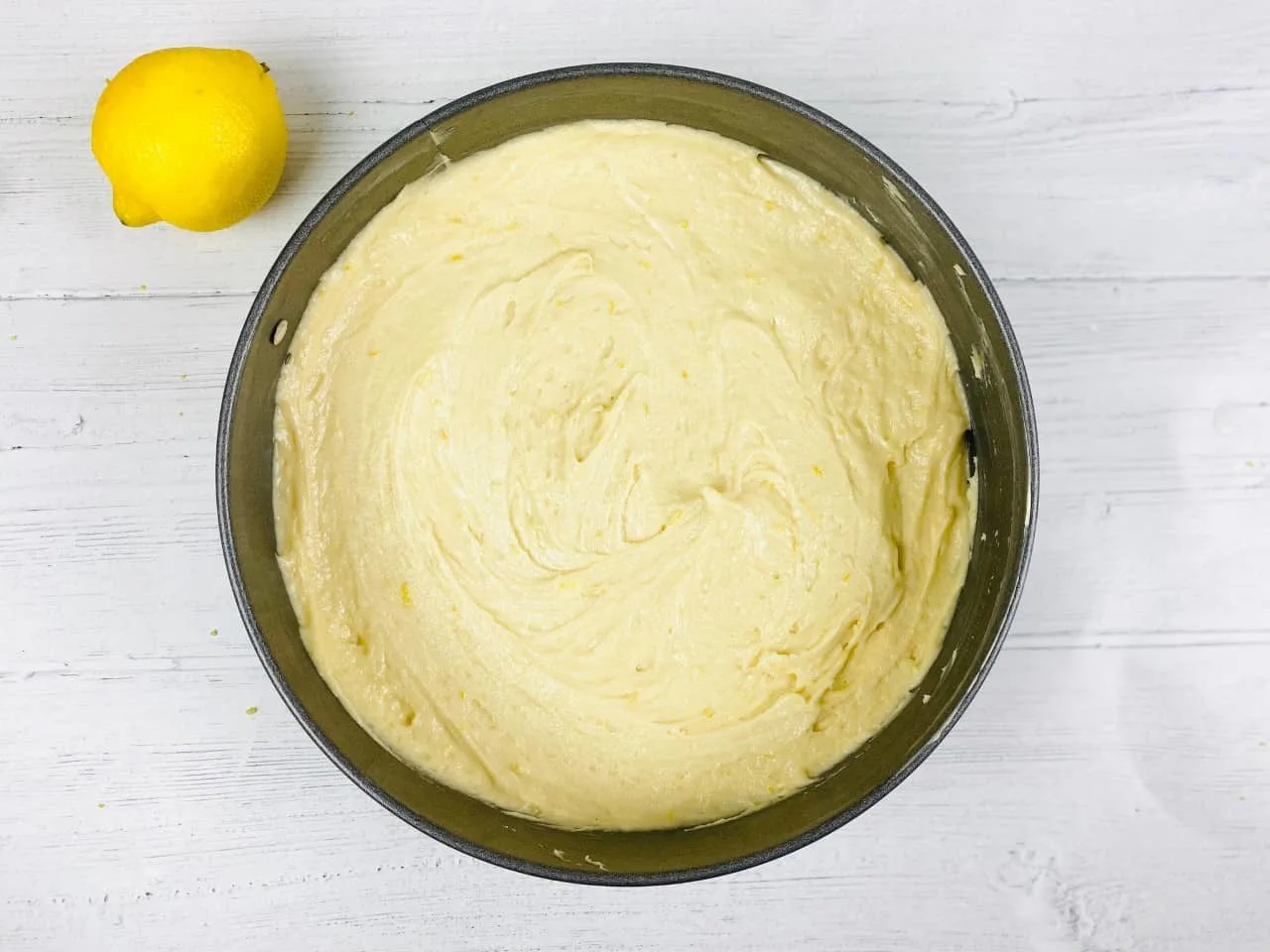 I lightly grease a springform cake tin – I use a 22cm tin. This doesn't result in a tall cake, but works perfectly well for distributing the lemon drizzle to the whole of the cake once it is baked. Springform cake tins are the best to use for getting a cake cleanly out of the tin after baking!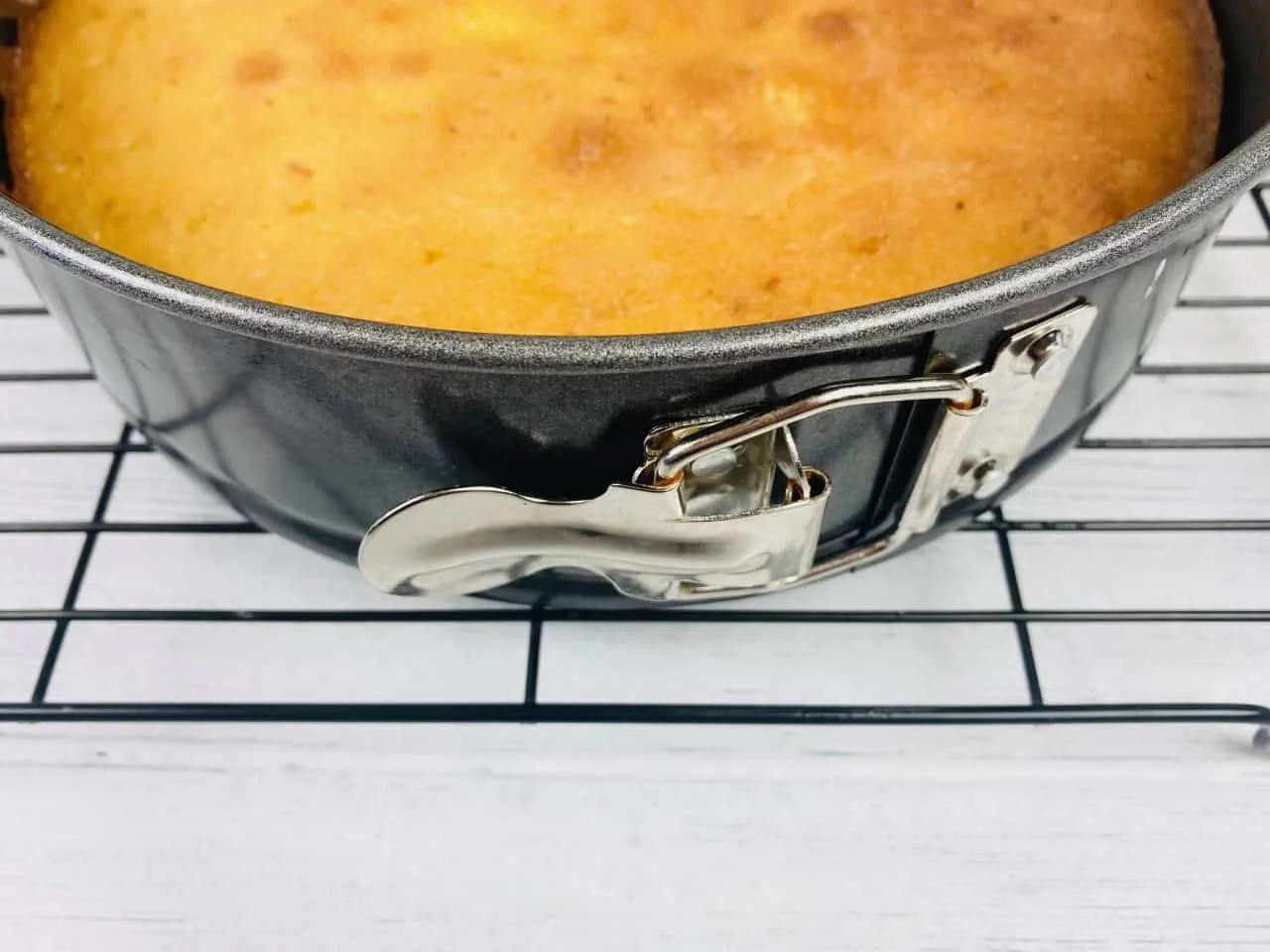 Bake for 30 to 45 minutes in the oven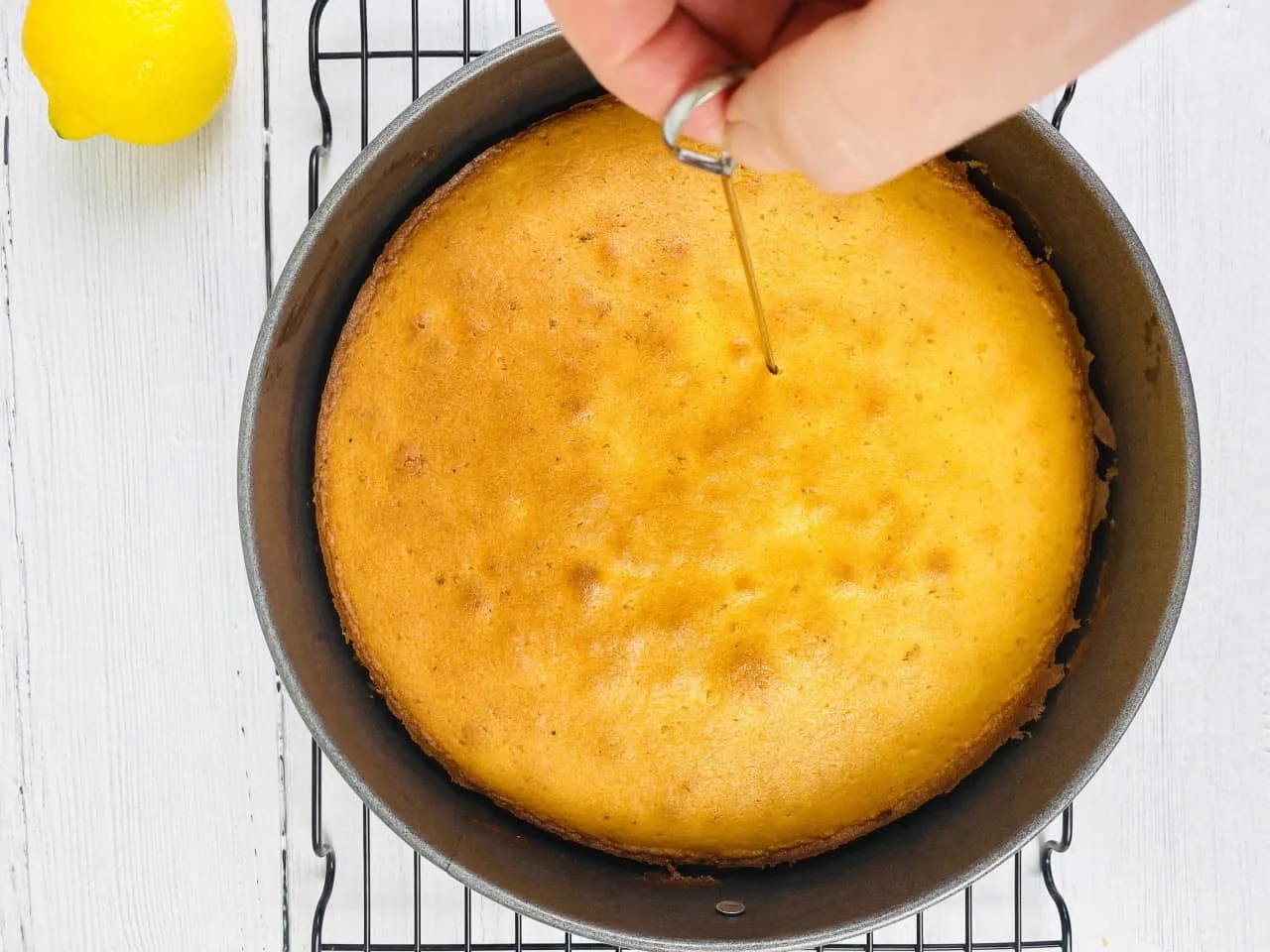 I bake the lemon drizzle cake in the oven for about 30 minutes (at 180C/gas mark 4). Check the cake is cooked through by inserting a skewer in it. If it's ready, I pop it on a cooling rack and use the skewer to pierce holes all over the cake, ready for the delicious lemon drizzle to work it's magic.
Prepare the lemon drizzle and pour it over the cake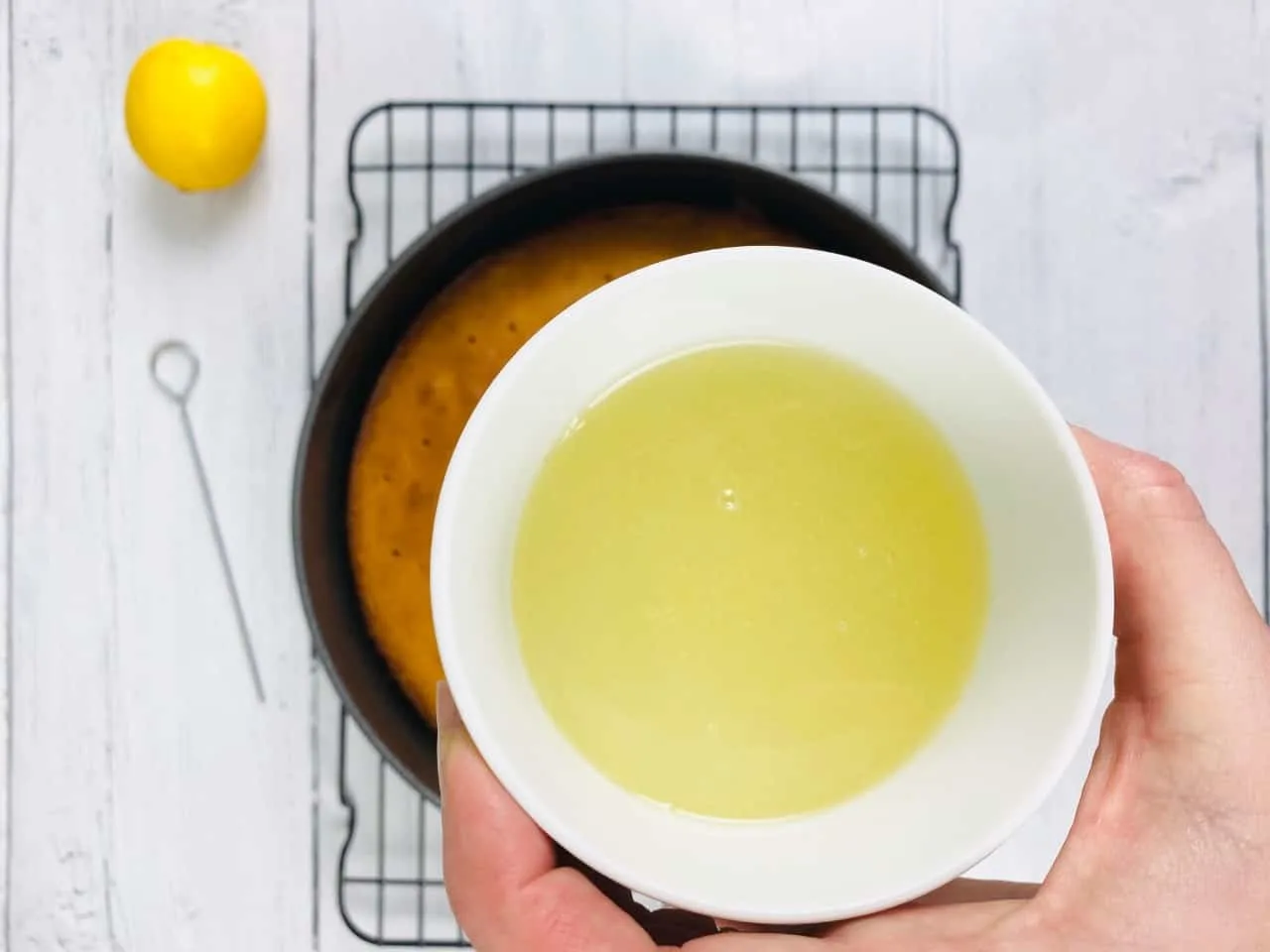 This is where I use the juice of 2 lemons for that special zesty taste that lemon drizzle cake is famous for. In a saucepan, gently heat the sugar and lemon juice until the sugar has dissolved.
Pour it evenly over the cake, the lemon syrup will soak through to the bottom, leaving a deliciously moist and zingy lemon drizzle cake.
Slice and serve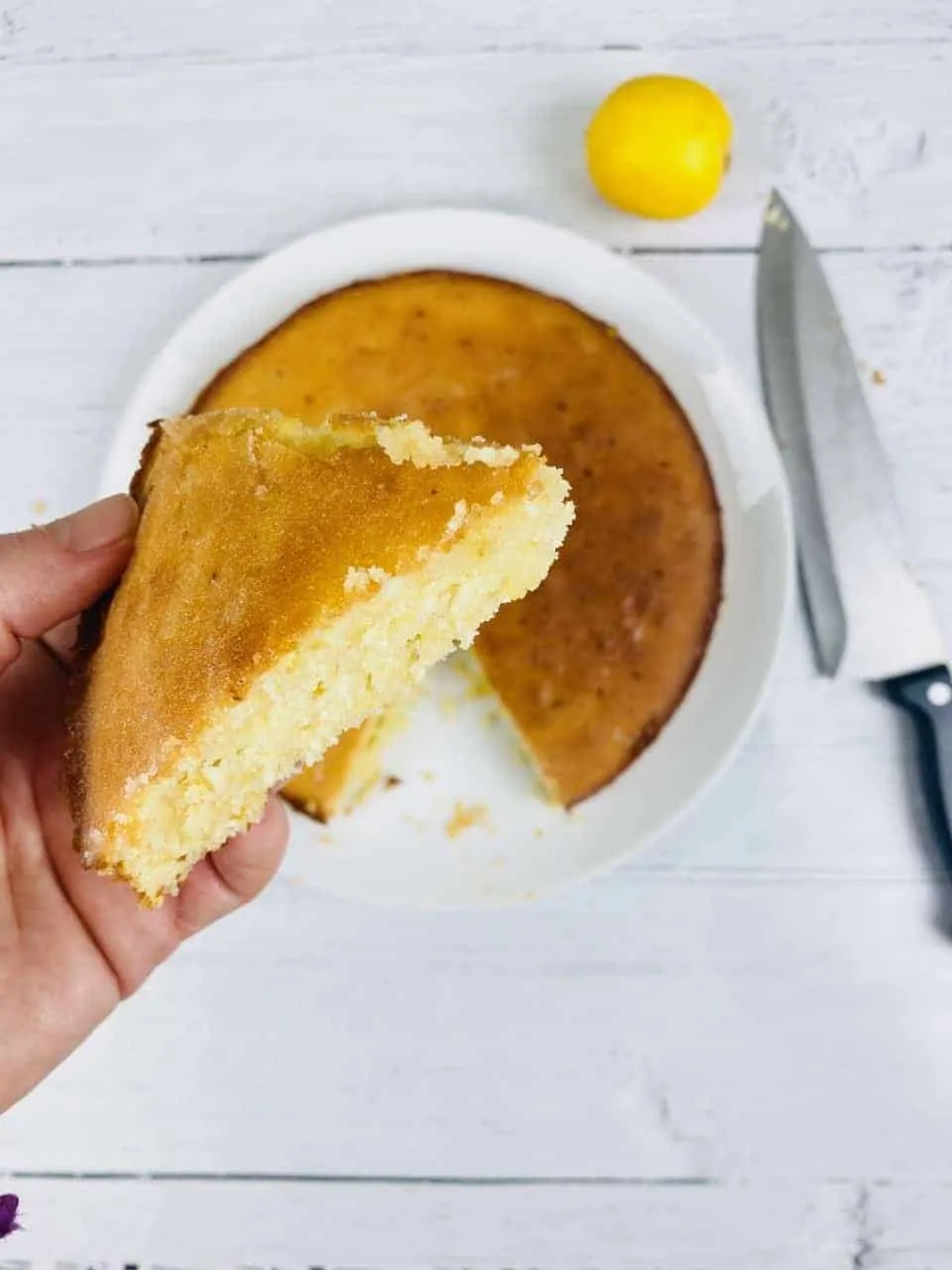 You can also make up some lemon flavoured icing with some lemon juice, zest and icing sugar, and spread it over the top of the cake. I sometimes do this step but most times we're quite happy to eat it without the extra icing on top – it's tasty either way!
How about you – do you love lemon drizzle cake too? Let me know in the comments!
You might also like: