This Moroccan chickpea soup is a deliciously simple recipe with the perfect blend of chickpeas, tomatoes and spices. It is a rich and satisfying soup, perfect for those colder months.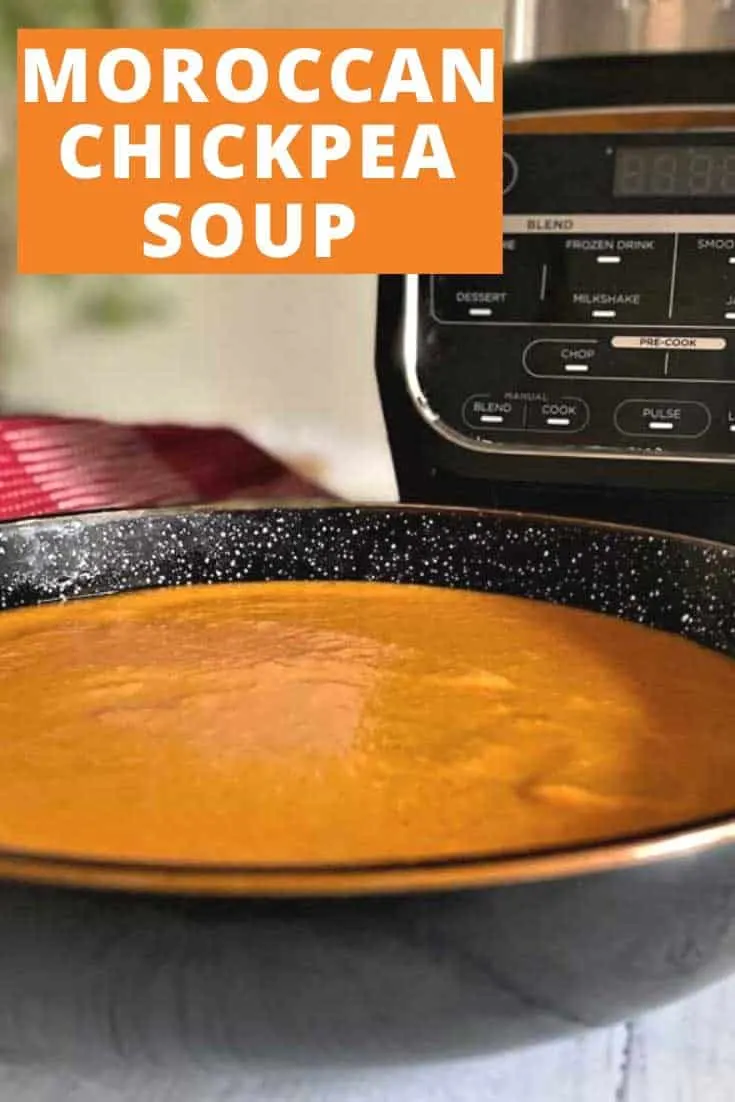 How To Make Moroccan Chickpea Soup
It's quick and easy to make in a soup maker, I've made this version in both a Morphy Richards Soup Maker, as well as more lately, a Ninja Soup Maker. Once you have prepared the ingredients, it's as simple as adding them to the soup maker jug and pressing the smooth setting.
If you don't own a soup maker, it can be made in a pot on the stove too.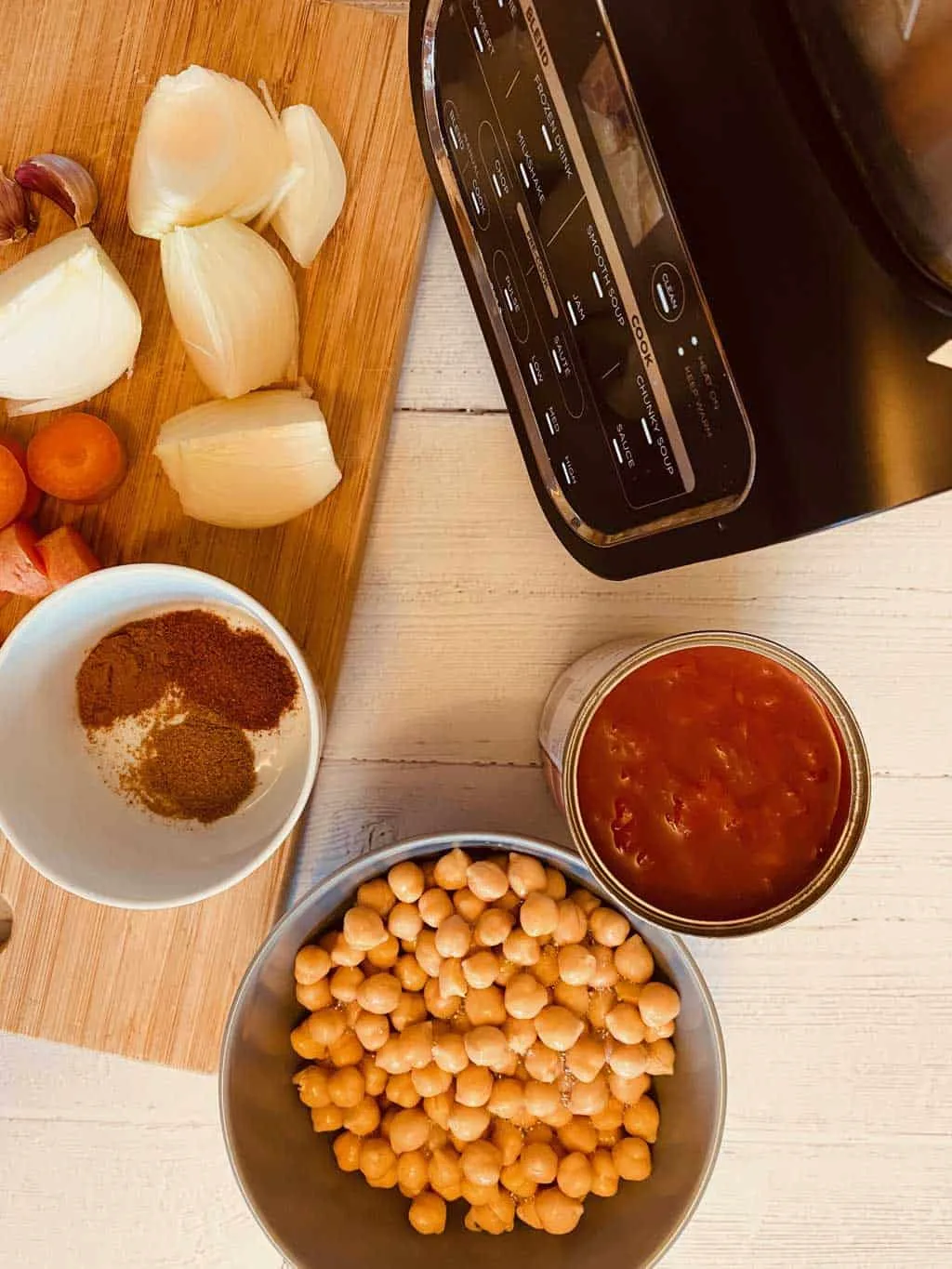 Making It In A Soup Maker
If you have a sauté function on your soup maker you can use this to gently cook the onions, garlic, celery and carrots in a little oil. If you don't have this function on your soup maker then it is an optional step – you can either follow this step in a pan on the stove, or skip it entirely and jump to step 2.
Add the remaining ingredients to the soup maker.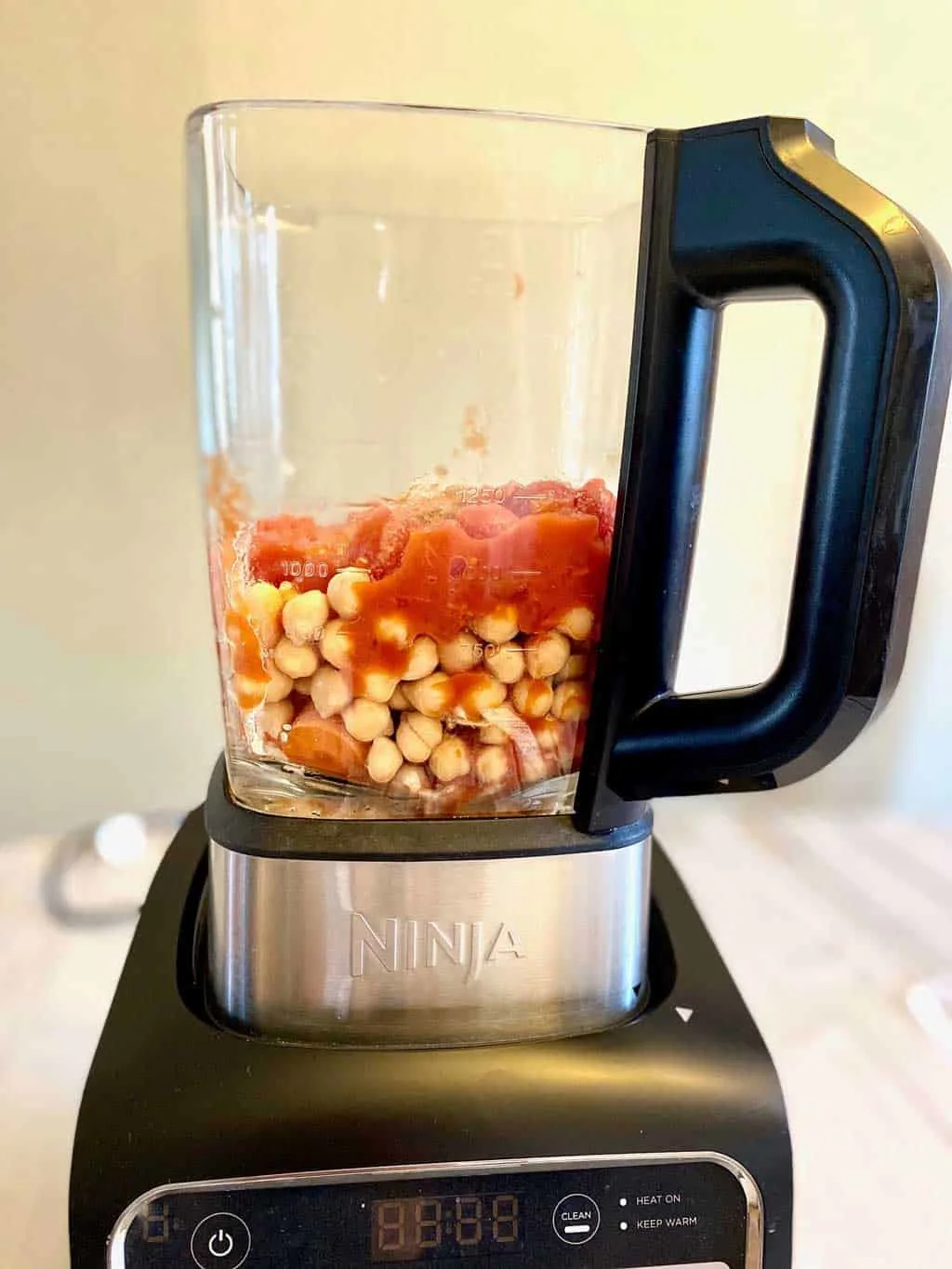 Depending on which model you have, you might need to adjust amounts slightly, just make sure you don't go over the MAX line. Give everything a good stir, pop the lid on and select the smooth setting.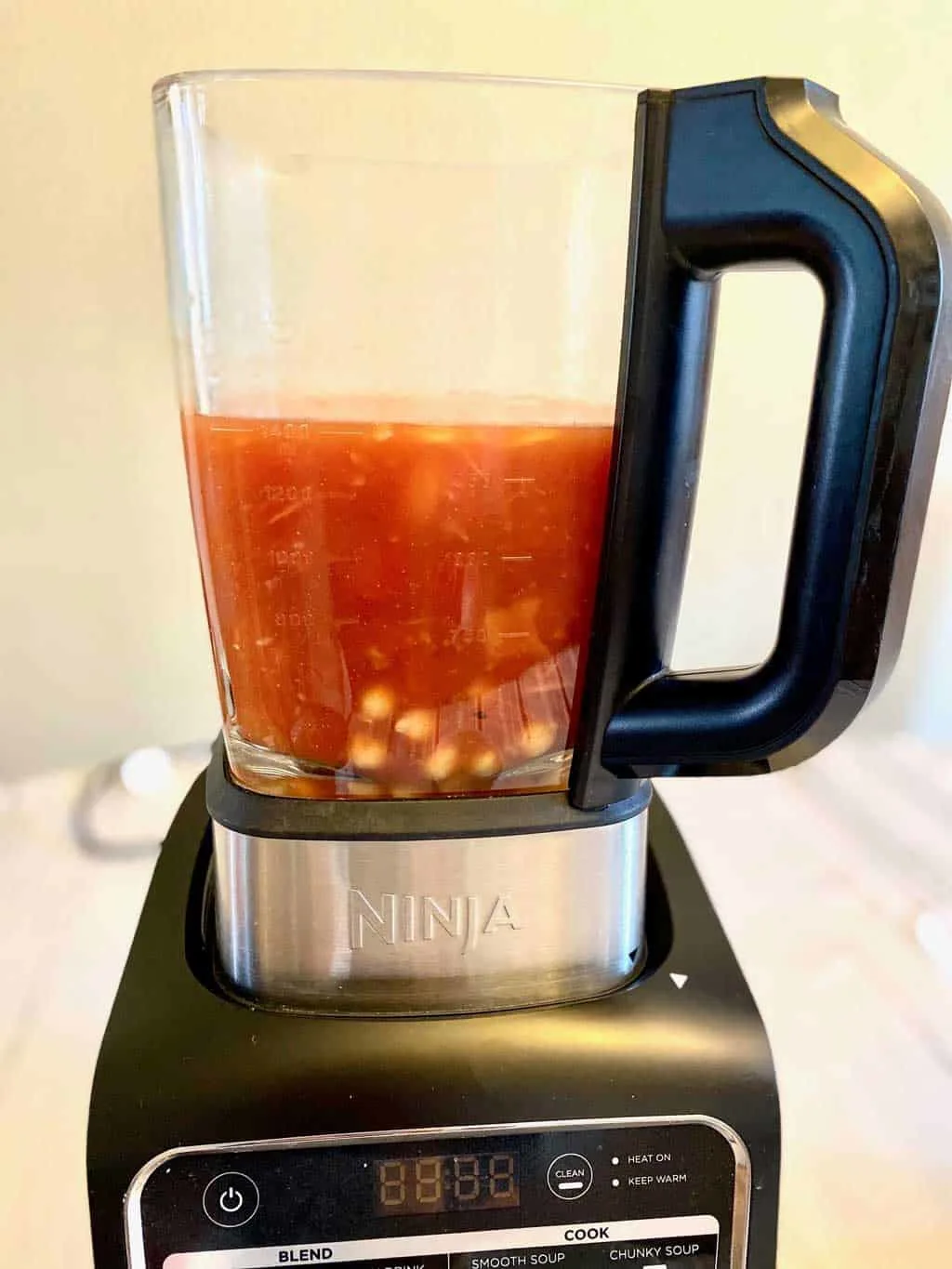 Once the soup cycle has finished you can garnish it with some chopped mint leaves if you wish. It tastes great with some warm chunky bread!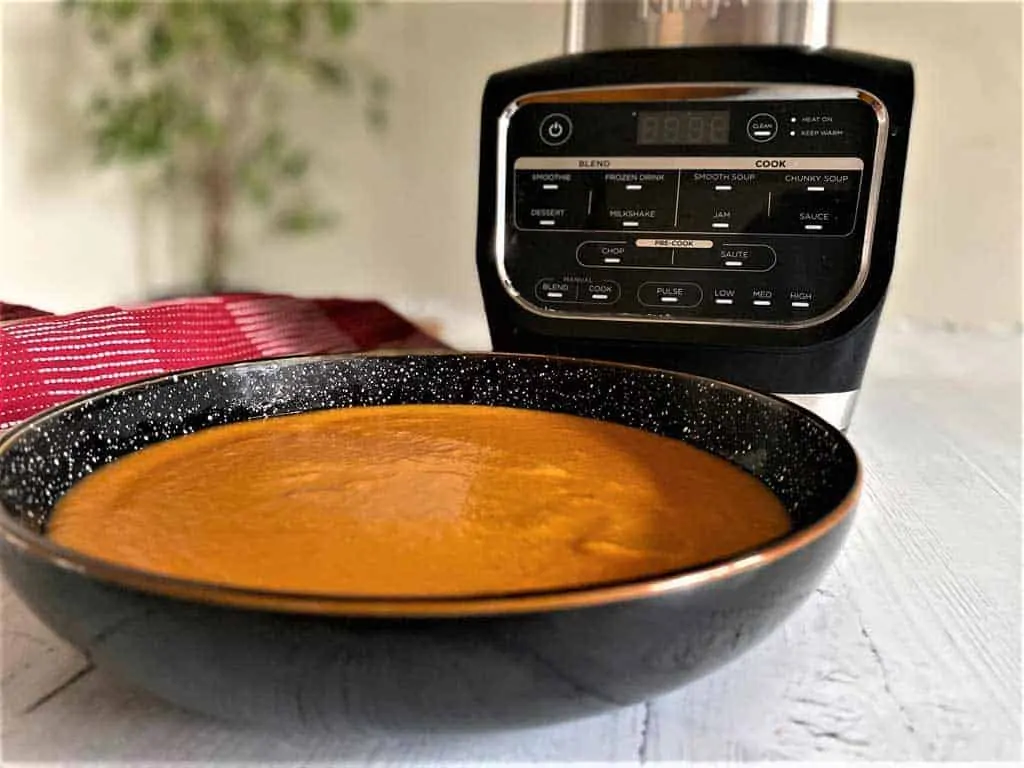 I hope you enjoy this soup! Let me know in the comments if you make it, I'd love to hear from you.