Having an easy go to cupcake recipe will help you out at various different occasions throughout the year!
Cupcakes are usually one of the first recipes that novice bakers learn to make, whether that is as a child, or as an adult. Cupcakes are really easy to make from scratch, they require very few ingredients and are super simple to make.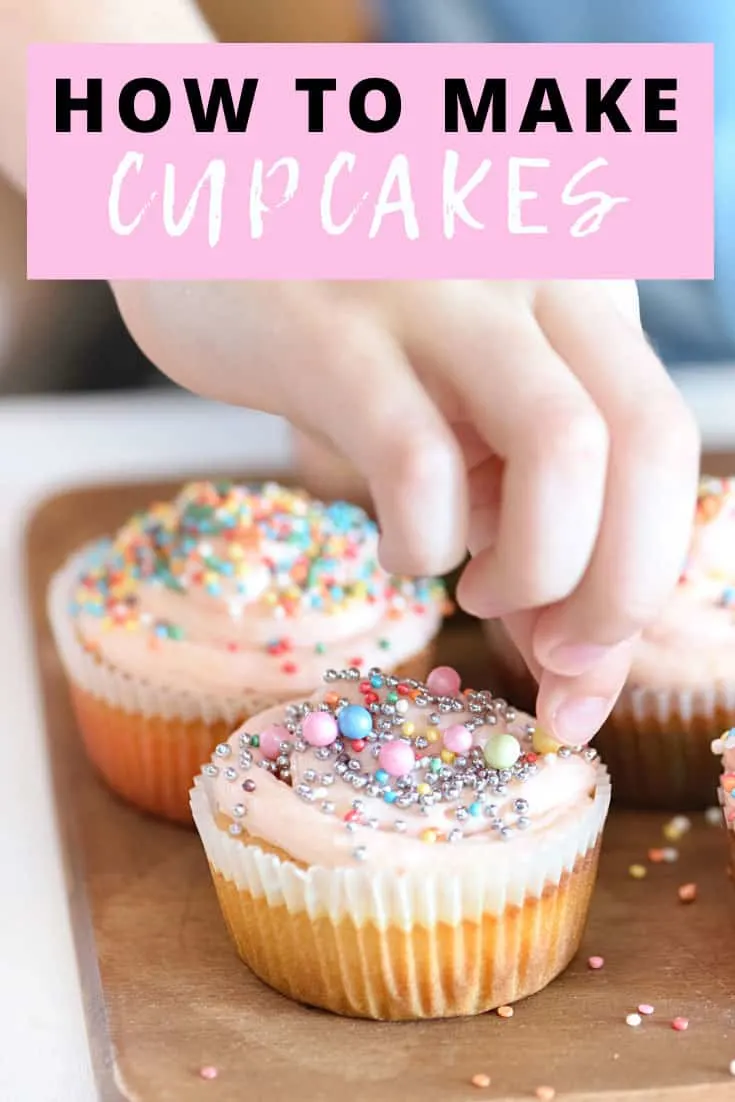 How To Make (Easy) Cupcakes From Scratch
If you follow this method for making basic cupcakes you'll have great results. This is the recipe that I have always used, and it's the one that my kids use when they have that urge to get baking.
Cupcake Ingredients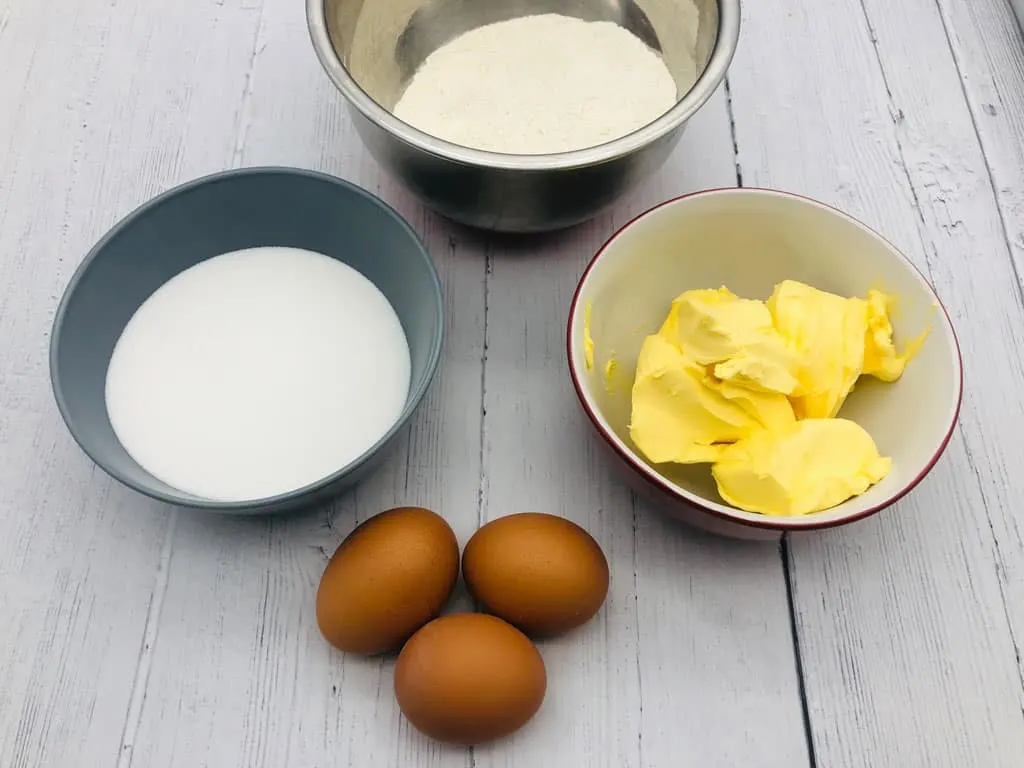 It's a really easy list of ingredients to remember for this cupcake recipe:
125g caster sugar
125g butter, softened (or margarine)
125g self raising flour
2 large eggs
1tsp vanilla essence
And that's it! How easy is that?! I quite often double up the recipe so that we make twice as many cakes. I figure if I'm making them anyway I may as well make 24 instead of 12. It's not like they take long to get eaten!
Equipment Needed For Making Cupcakes
Mixing bowl
Weighing scales and measuring spoon
Either; electric hand mixer, stand mixer or wooden spoon & whisk/fork
Cupcake tin/Muffin tin
Cupcake cases (paper or silicone)
Mixing The Ingredients Together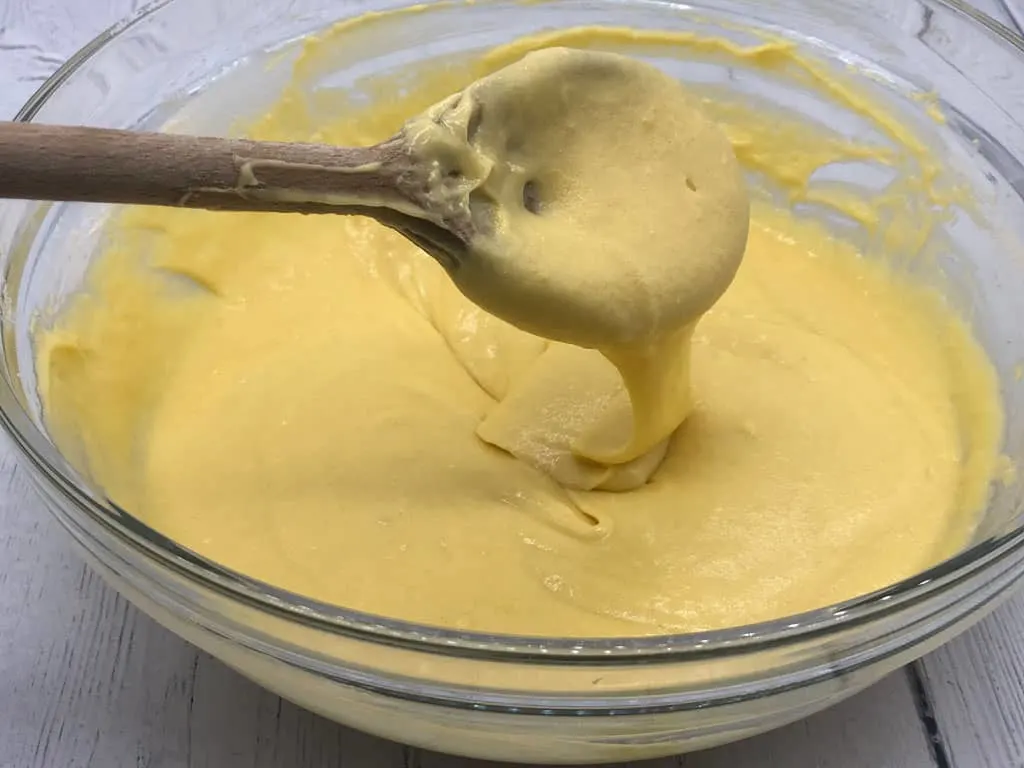 There are times when I literally throw everything in a mixing bowl, combining the ingredients with an electric mixer before transferring to the cupcake cases. This is totally ok to do, and the results will be just fine – but not as good as they could be.
The best way to get GREAT results are to mix the ingredients step by step;
Cream the butter, sugar and vanilla extract together in a bowl.
Add the eggs and flour (sift the flour in).
Beat everything together until the mixture is smooth. If you are using an electric whisk or stand mixer be careful not to over mix or the texture of the cupcakes will come out too dense.
Filling Up The Cupcake Cases
Use a tablespoon to half fill each case with the cupcake mixture. You may need to use a teaspoon or knife to help scrape all the mixture off.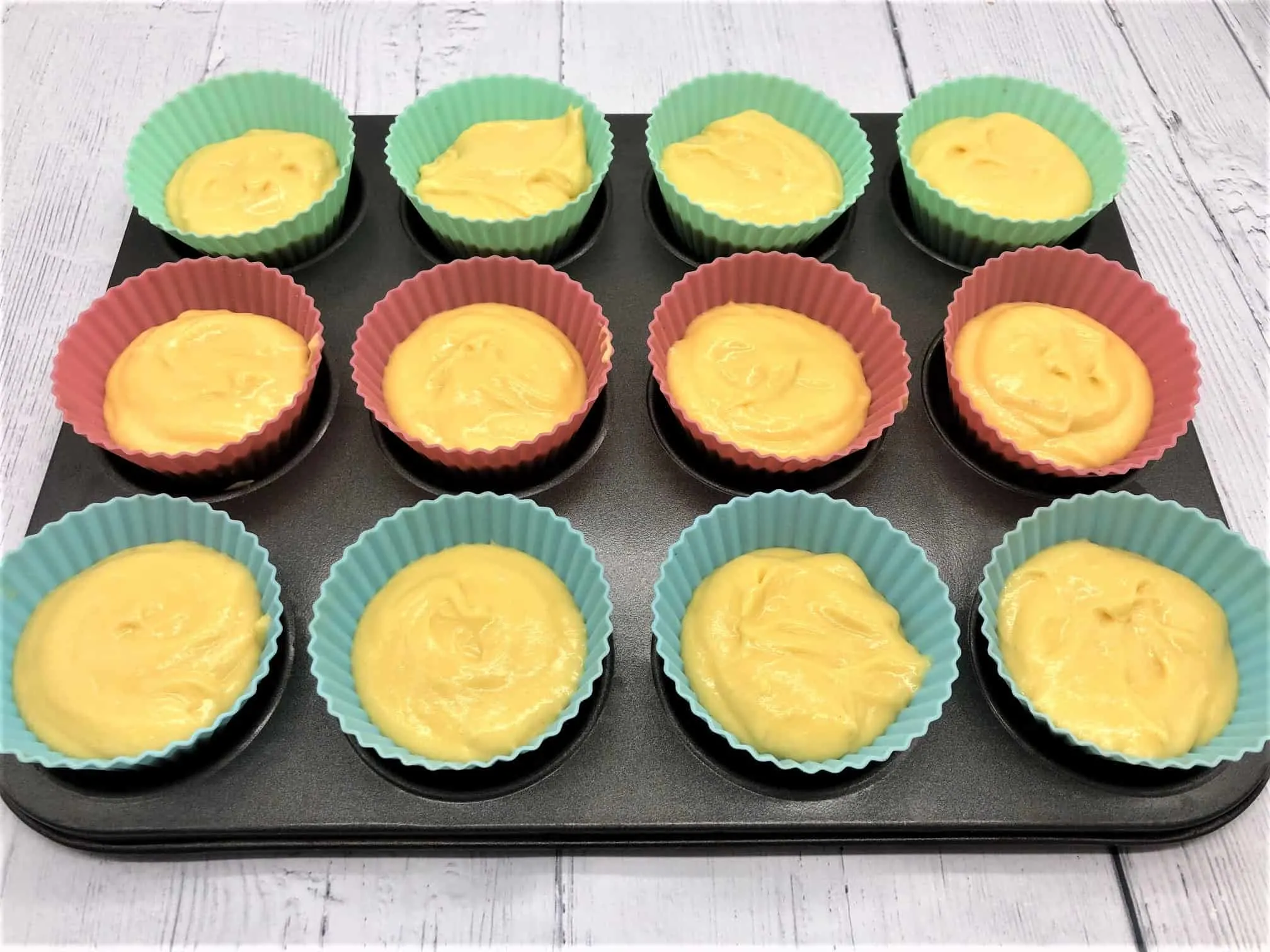 How Long To Cook Cupcakes For
The cupcakes should only take 20 minutes to cook – resist the urge to open the oven door and check on them until the time is up, just peek through the oven door if you have a glass one!
Take the cakes out of the oven – you will know that they are ready if they have risen up and spring back into shape when you press gently down on them. They will also be a golden shade.
If you are unsure, grab a cocktail stick or kebab stick, and poke it through the middle of one, if it comes out dry, the cakes are done. If the cocktail stick is wet, put the cupcakes back in the oven for a little while longer.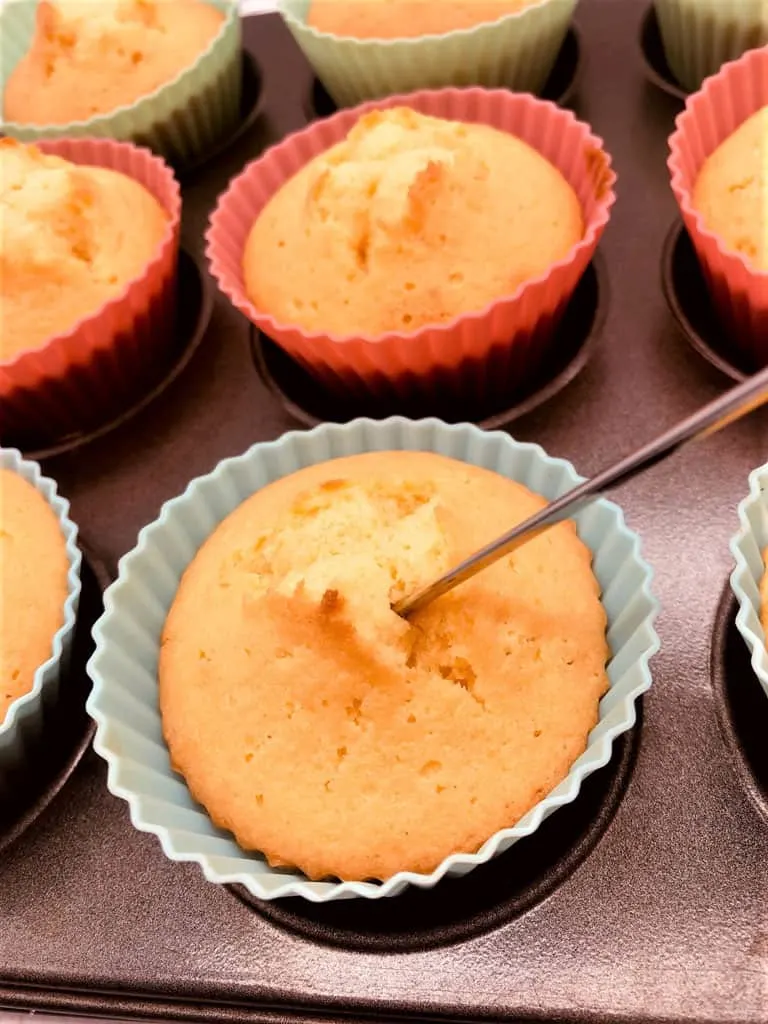 Making Other Flavours Of Cupcakes
Cupcakes are a versatile recipe, you can add in other ingredients and completely change the flavour. There are many options, lemon, chocolate or carrot are popular cupcake choices!
Try my Mincemeat Cupcakes – perfect for Christmas time!
Decorating Cupcakes
This is where you can get really creative! You can create different cupcake toppings depending on the occasion, or according to how you're feeling. Decorating cupcakes is a great way to get the kids involved, or you could unleash some of your own artistic skills with some unique designs!
You can make buttercream (in many different flavours), add sprinkles, chocolate buttons or just add some plain icing.
Before you start decorating, leave the cupcakes to cool down on a wire rack.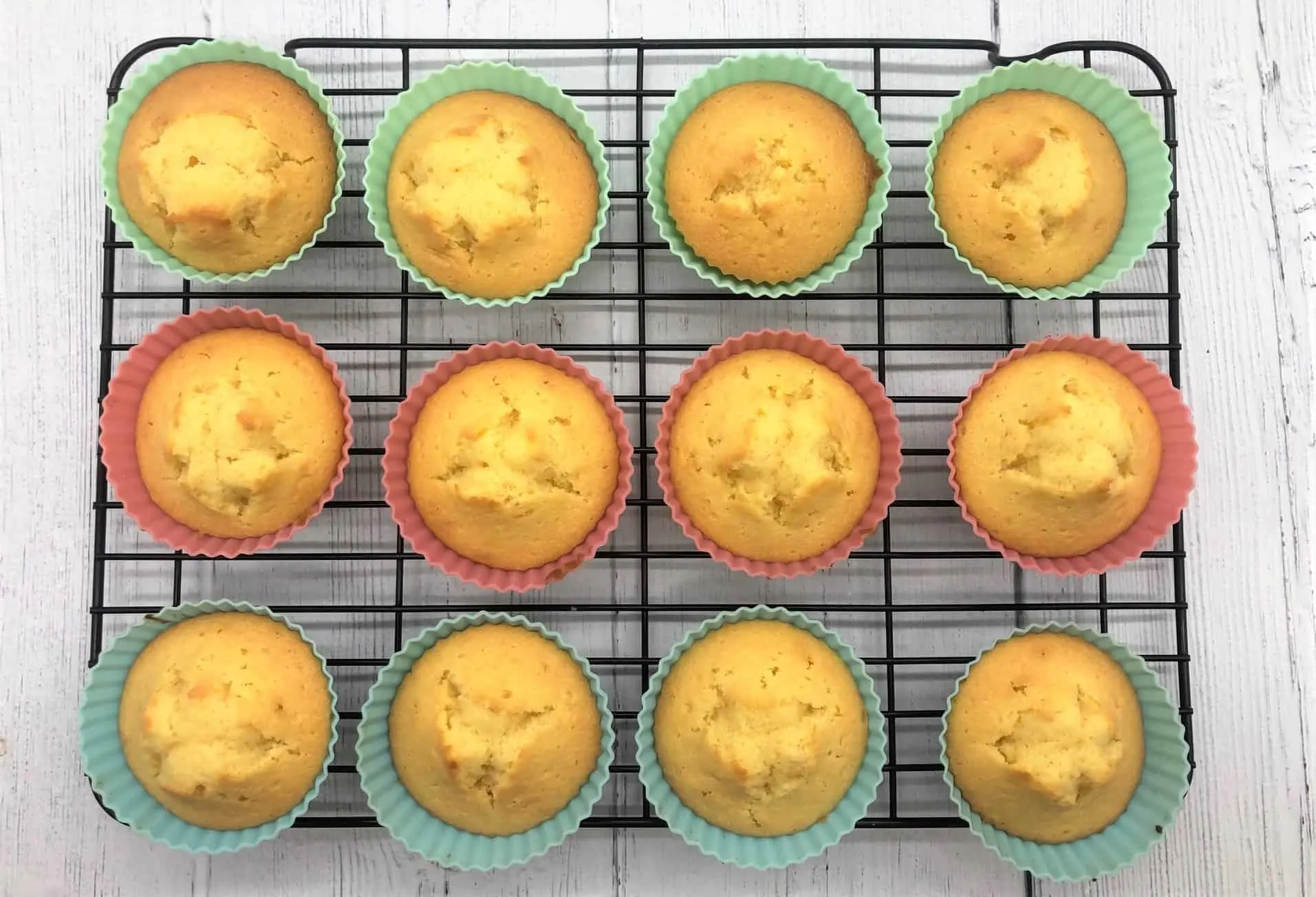 Cupcake Storage – How Long Do They Keep For?
A basic cupcake, without any icing, can be stored in an airtight container and will last for 2 to 3 days. Don't put them in the fridge, this will make them dry out.
You Might Also Like: