Making carrot and lentil soup in a soup maker is a simple, economical, and very tasty recipe.
It's also a very filling and satisfying soup. There are so many plus points to this soup that it has become a regular for me to make.
Read on to discover what you need to make soup maker carrot and lentil soup.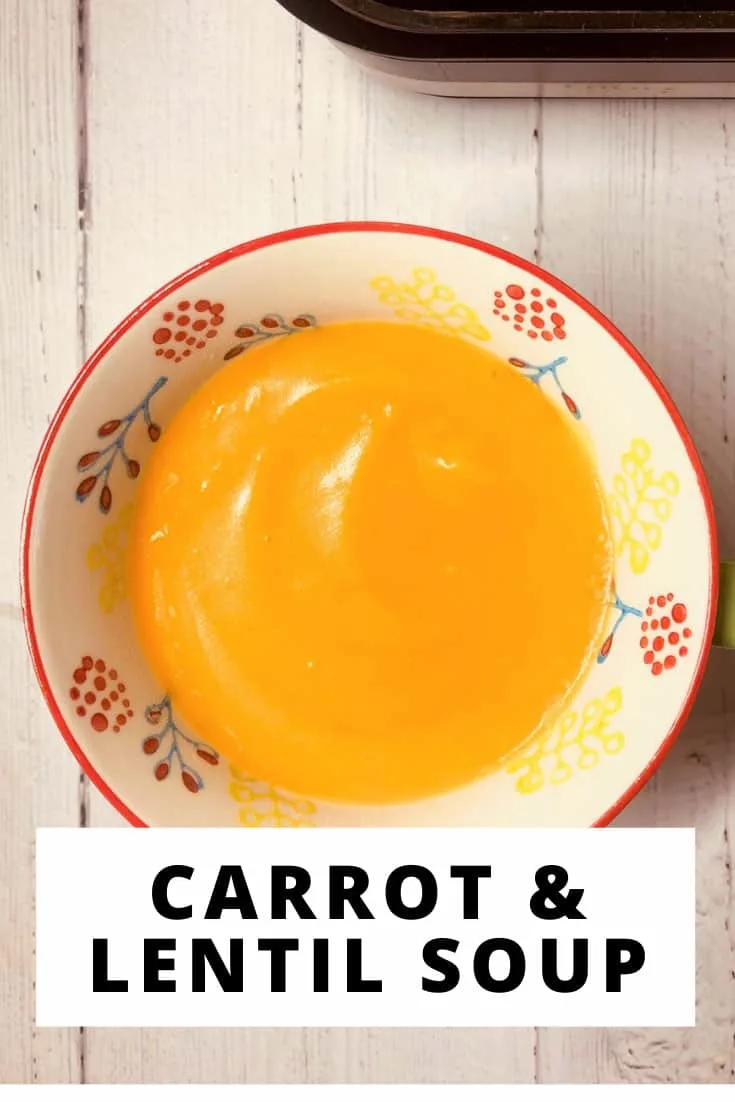 How To Make Carrot And Lentil Soup
Carrot and lentil soup is made with very few ingredients, which is part of the charm of this recipe: basic yet nourishing. The main ingredients are carrots, red lentils, onions, and stock.
For exact ingredients and instructions, please head down to the recipe card at the bottom of the post.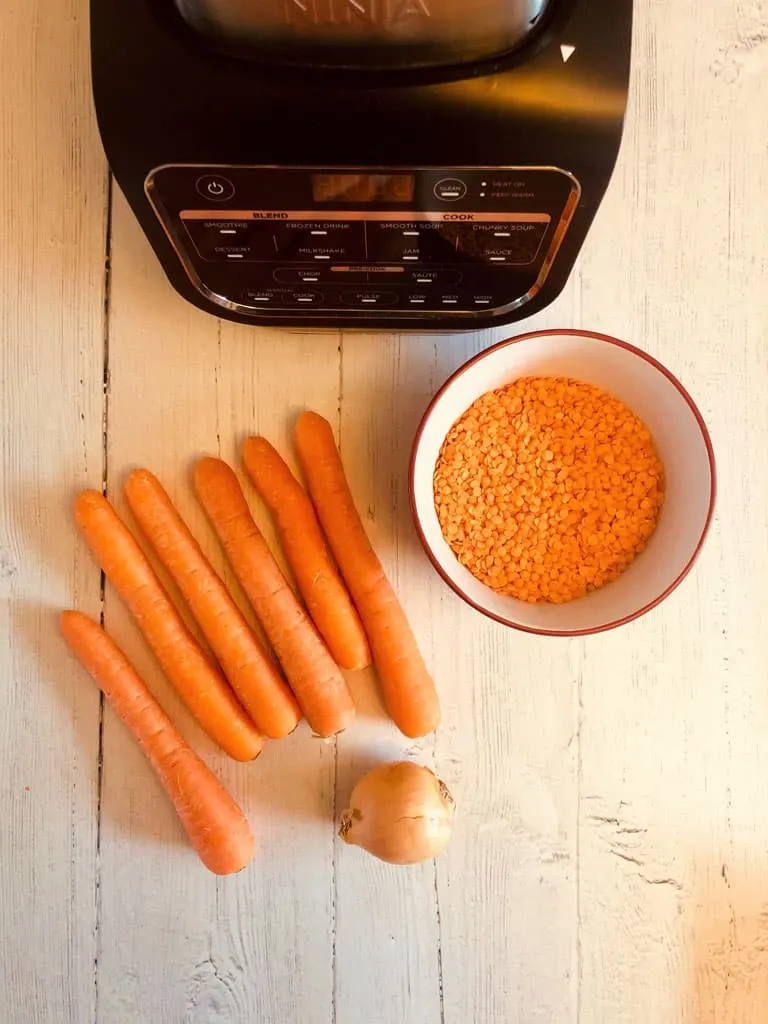 Preparing The Ingredients
There isn't much preparation needed for this soup. I don't bother peeling the carrots; I just wash them and cut the ends off.
There is also no need to do much to prepare the red lentils; there is no need to soak them beforehand, like with other lentils. I just give them a good rinse with water, as per the instructions on the packet.
Making It In A Soup Maker
I have made this particular soup in a Morphy Richards Soup Maker (like this one) and the latest Ninja Soup Maker (check out my review of it here).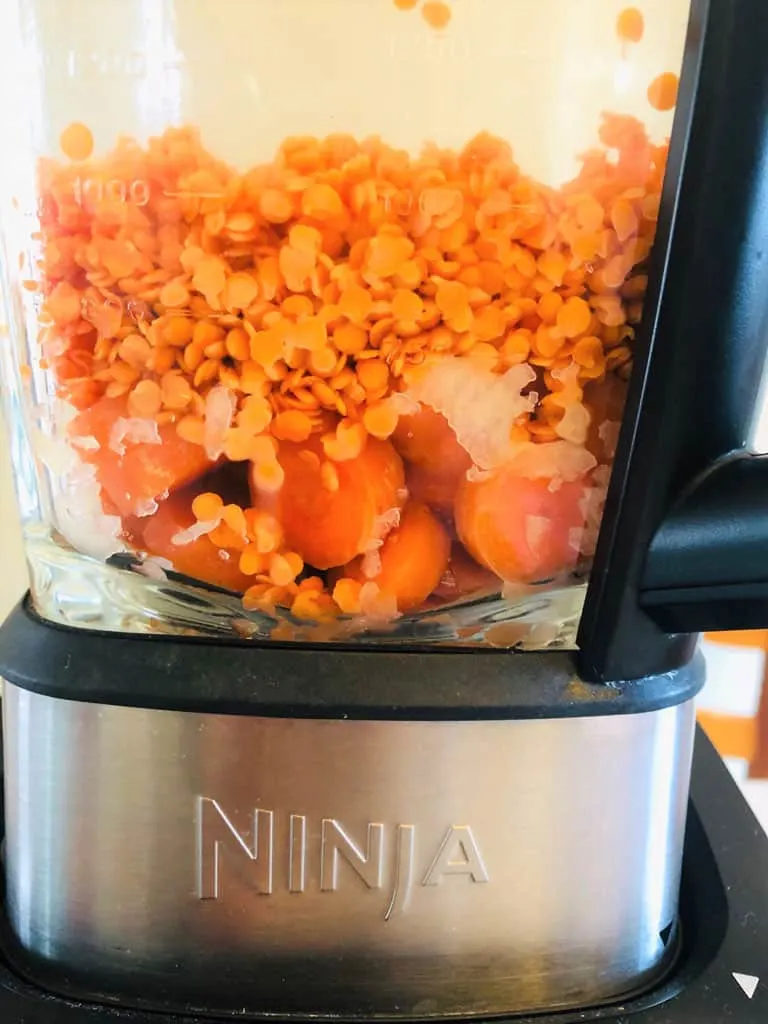 This soup does come out very thick, which was my intention; I wanted something filling, but if you prefer a thinner consistency, you will want to reduce the amount of lentils from 200g to around 150g.
You can optionally sauté the onion; this makes more sense if you have a soup maker with this function. Otherwise, just pop all the ingredients into the soup maker and top it up to the minimum or maximum level with stock.
Set the soup maker off on smooth. At the end of the programme, taste the soup and add some seasoning if and as required (I stirred in some chilli flakes, but you can add what you like or just leave it as it is).
GRAB MY BOOK!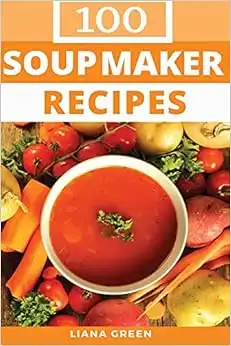 We earn a commission if you click this link and make a purchase at no additional cost to you.
Can I Make This Soup In A Saucepan?
You can follow the same recipe as for the soup maker. Once the soup has come to a boil, reduce the heat so that the soup simmers for around 20 minutes. Then, blend it up with a hand blender or mash for a more textured consistency.
More Carrot Soup Maker Recipes
There are so many different carrot soup recipes you can make in a soup maker. Here are some suggestions for inspiration: