Spiced carrot soup is a great alternative to other carrot soup recipes, delivering a deliciously spicy kick!
A great way to vary up the flavour of a soup is to add in some spice! I like to add in some curry powder to turn it into a 'curried soup.'
Related: Curried Parsnip Soup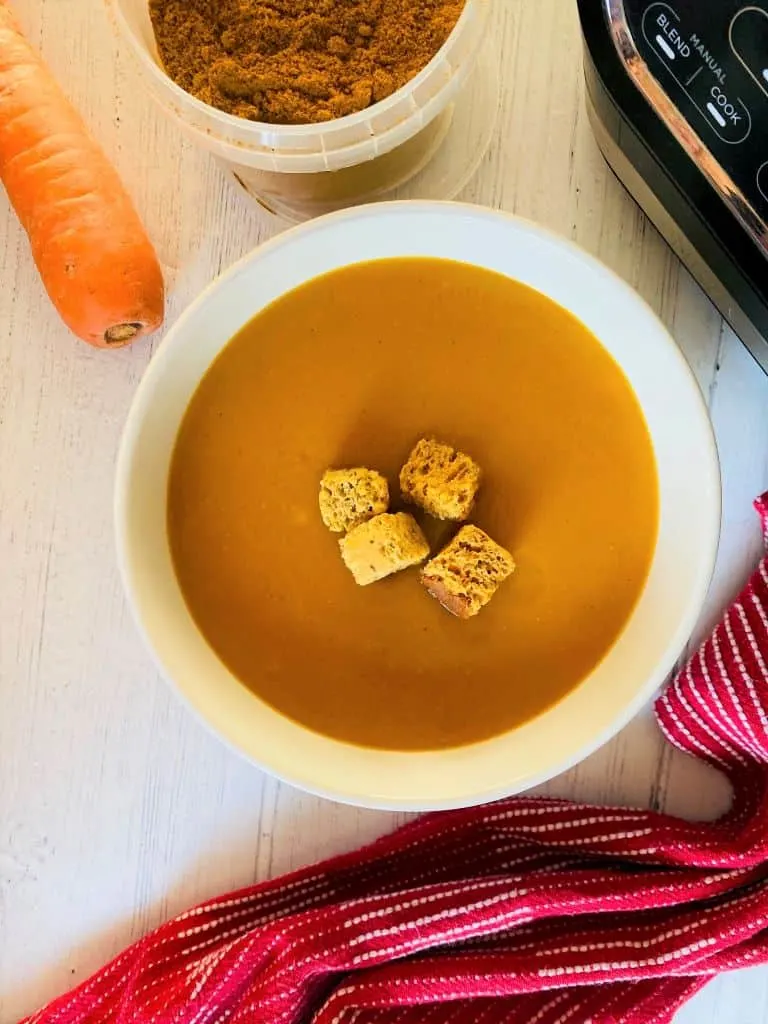 How To Make Spiced (Curried) Carrot Soup
I made this carrot soup in my Ninja Soup Maker, but you can make it in any soup maker, or, in a saucepan.
Essentially it's the same recipe as a normal carrot soup, but with your choice of curry powder thrown in.
What You Need: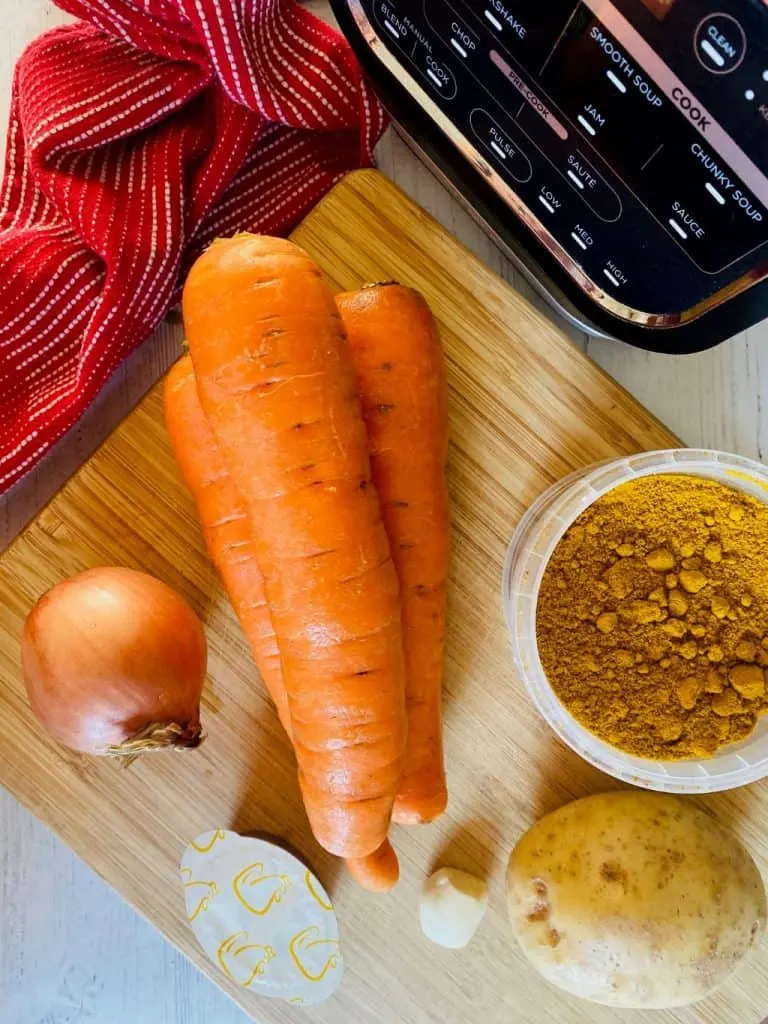 Carrots
How many you use will depend on which soup maker you are using (or if you are using a saucepan). The recipe below is based on using a Ninja Soup Maker which has a 1.4L capacity.
The amount of carrots I used resulted in the perfect consistency, not too thick, and not too thin.
I rarely bother to peel my vegetables, unless absolutely necessary. I just give them a good clean and then chop them up.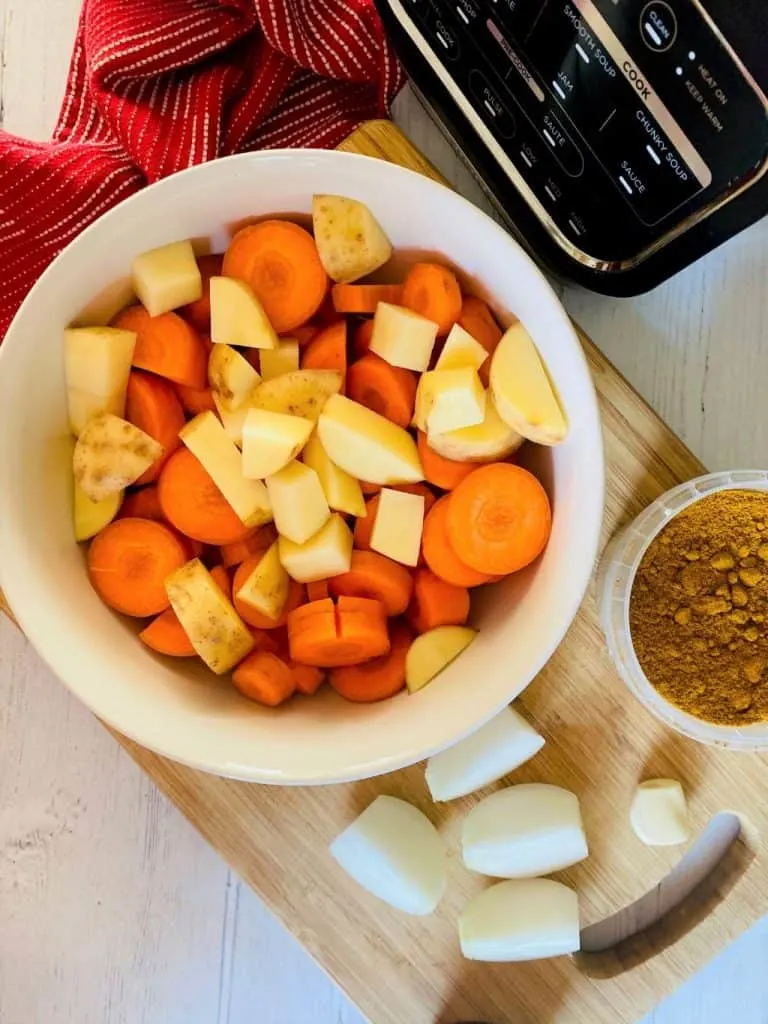 Potato
This is a completely optional. I added a small chopped (unpeeled) potato as I prefer the consistency and smoothness that a potato brings. I used a Maris Piper, but you can use any non waxy type of potato.
Onion and Garlic
I pretty much add these to all my soup recipes, it's kind of a habit now 🙂
Curry Powder
You can use whichever type of curry powder you have. I've made curried soups with tikka masala spice mixes, general curry spices, or just a combination of individual spices I have to hand (eg. cumin, coriander, cinnamon, turmeric etc).
How much you add will depend on how spicy you like it – I added 1 tablespoon of curry powder – if you are unsure I would recommend starting with less (say 1 teaspoon), and do a taste test at the end. You can always add some more in.
Stock
I tend to use either vegetable of chicken stock pots.
Making It: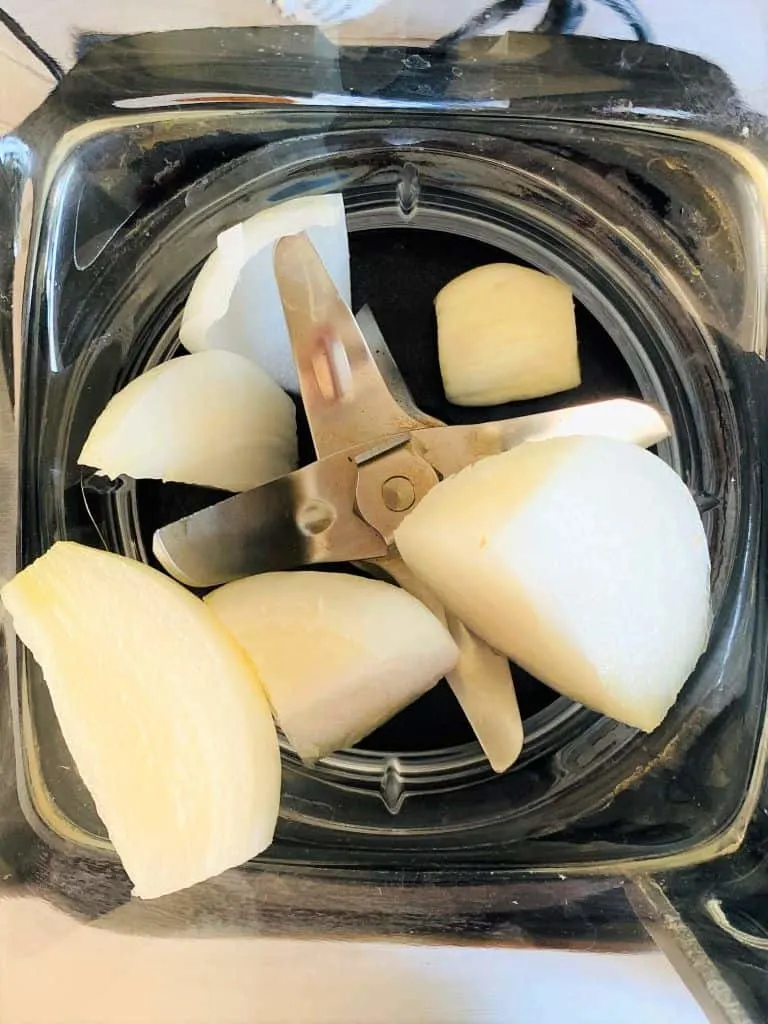 As I was making it in a Ninja, I added the quartered onion and whole peeled garlic clove to the Ninja jug and used the 'chop' function. If you are using a different soup maker, or a saucepan, just chop the onions up small, and grate or crush the garlic clove, then add to the soup maker jug.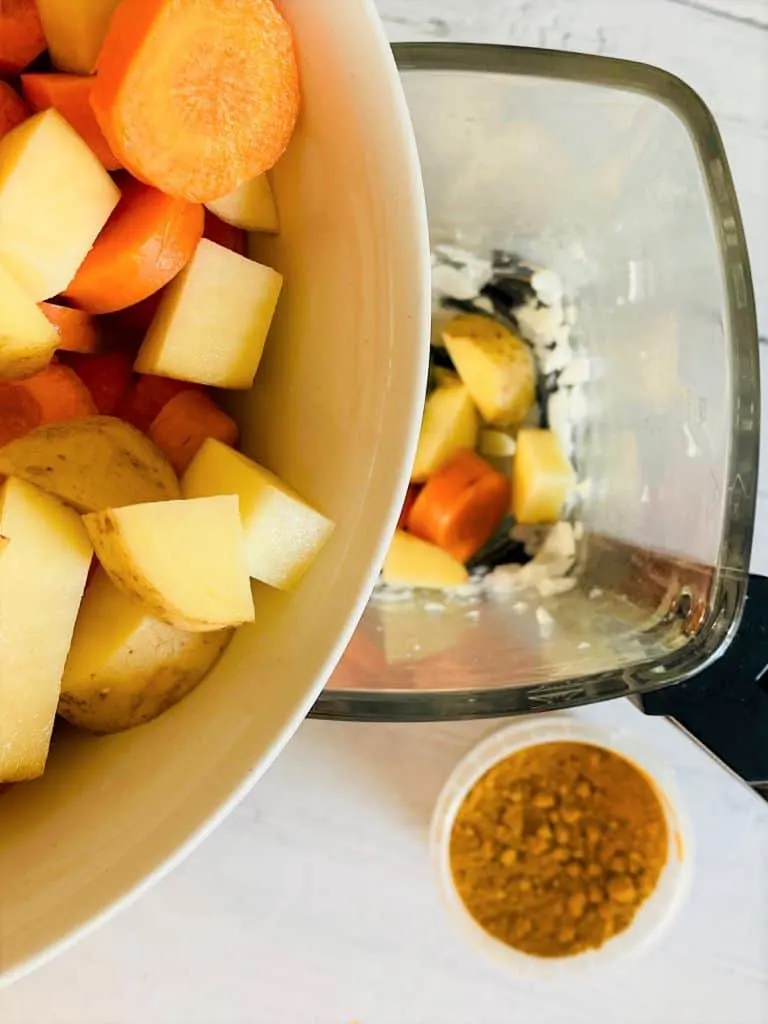 Add in the chopped carrot and potato.
Sprinkle over the spice.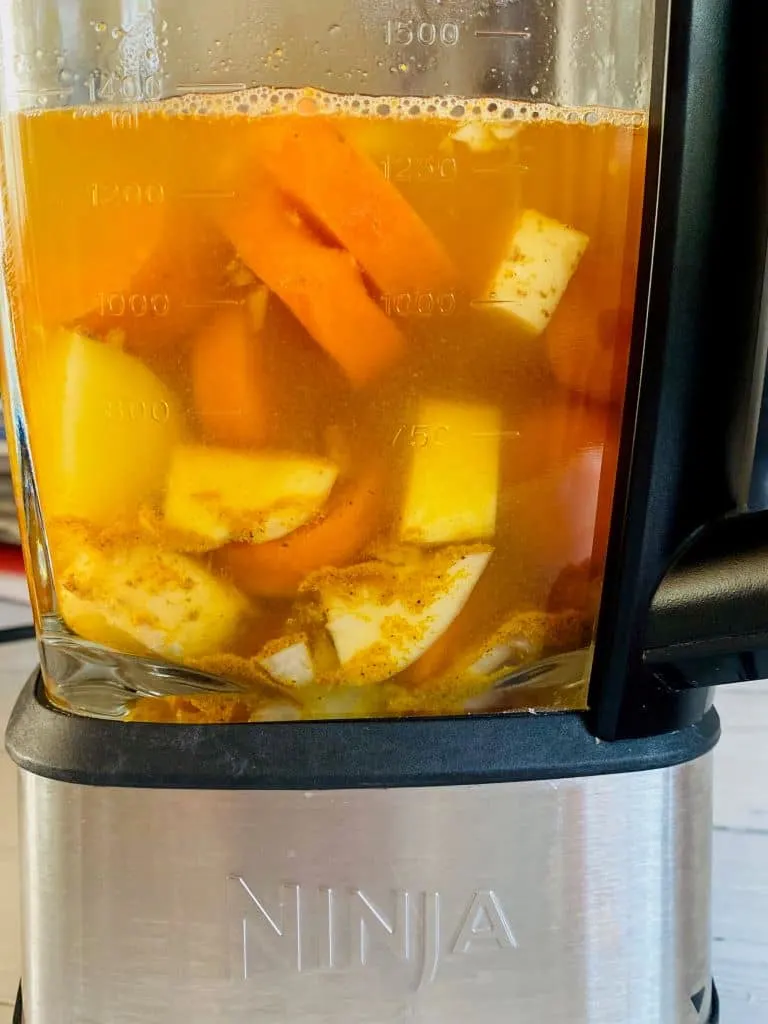 Finally, add the stock pot/cube and add hot water up to the line.
Set off on smooth. The Ninja smooth cycle runs for 30 minutes and does everything for you!
Variations
You can roast the carrots in an oven before adding them to the soup maker
Replace some of the stock with some coconut milk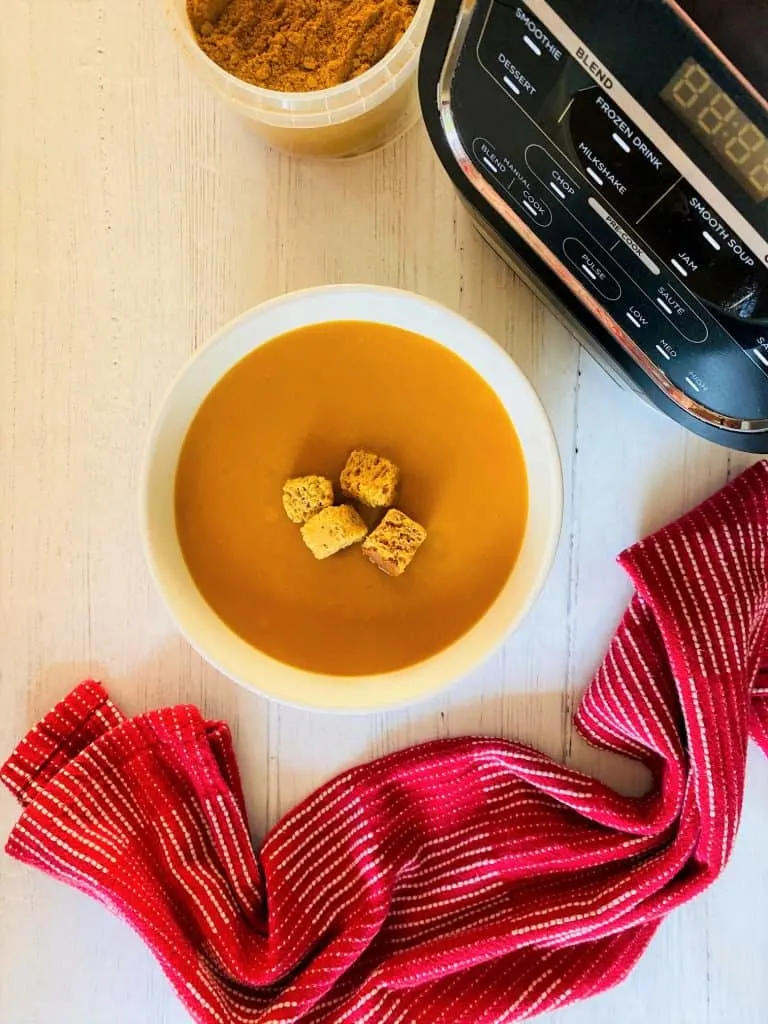 I hope you enjoy this soup maker recipe! Let me know in the comments if you end up making it and what you think!
Other Carrot Soup Recipes
Carrot and Lentil Soup
Carrot and Sweet Potato Soup
Carrot and Parsnip Soup
Carrot and Coriander Soup
PIN IT FOR LATER: