Passata is one of those ingredients that I always try to have in the cupboard. It's such a useful addition to so many recipes.
But, if you have come here wondering what passata is, I'm about to give you the lowdown on what it is and how you can use it.
What Is Tomato Passata?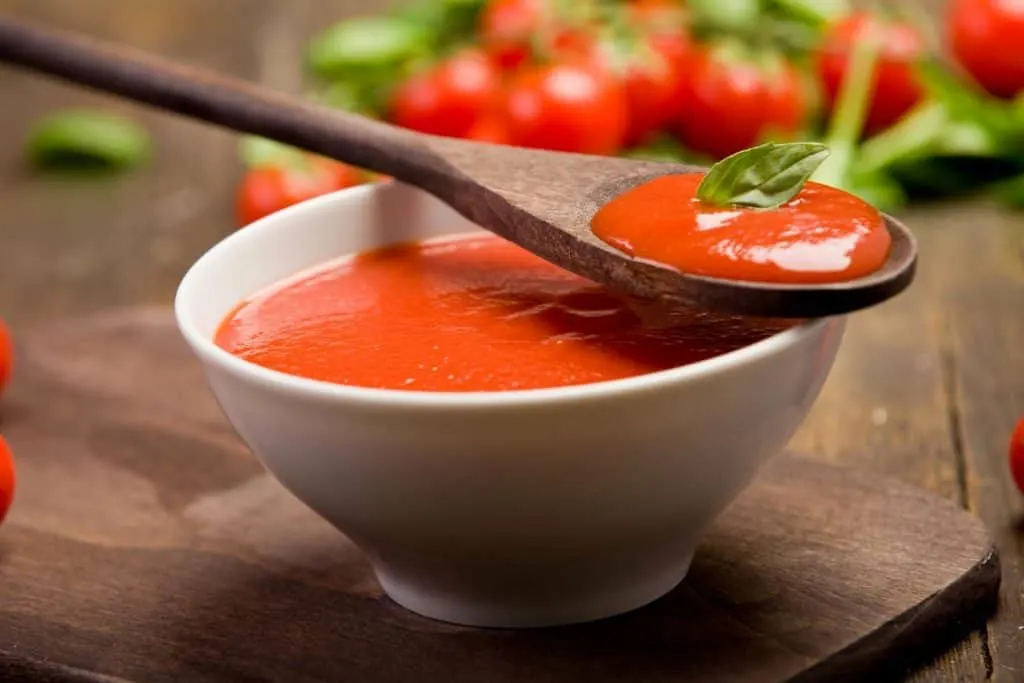 If you are using tomato passata bought from the supermarket, it will come in either a glass bottle, a tin, or more often now, a carton.
Tomato passata is a smooth blend of tomatoes, with the skin and seeds removed. Quite often you will find different versions of passata, some have extra herbs added, with basil being a favourite. You can also get passata with extra garlic, onions, olive oil and sometimes chillies.
Passata originated in Italy, which is why you will find it in many Italian recipes. It is however commonly found in the UK as it is used in so many recipes.
What Is Passata Used For?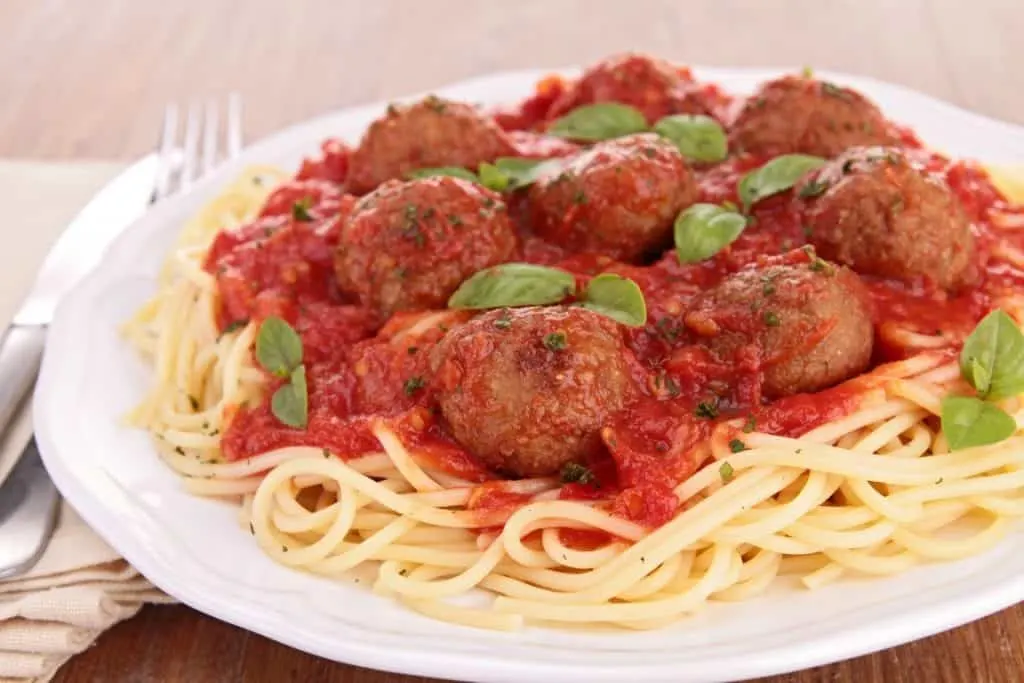 Tomato passata can be added to many different dishes, with the most popular being spaghetti bolognese, lasagne as well as a variety of pasta sauces. It can also be added to soups, stews and curries.
And of course, let's not forget that passata can be spread across a pizza base for homemade pizza. I use it as a topping for my 2 ingredient pizza dough recipe.
One of my quickest meals to make when time and ingredients are in short supply is pasta with passata, and some extra herbs and garlic thrown in – stir some grated cheese through it and you have a quick dinner that everyone will eat!
Recipes With Passata:
Slow Cooker Spaghetti Bolognese
Slow Cooker Meatballs
Slow Cooker Chilli Con Carne
Chicken Tikka Masala Soup (in a soup maker)
Is Passata And Tomato Puree The Same Thing?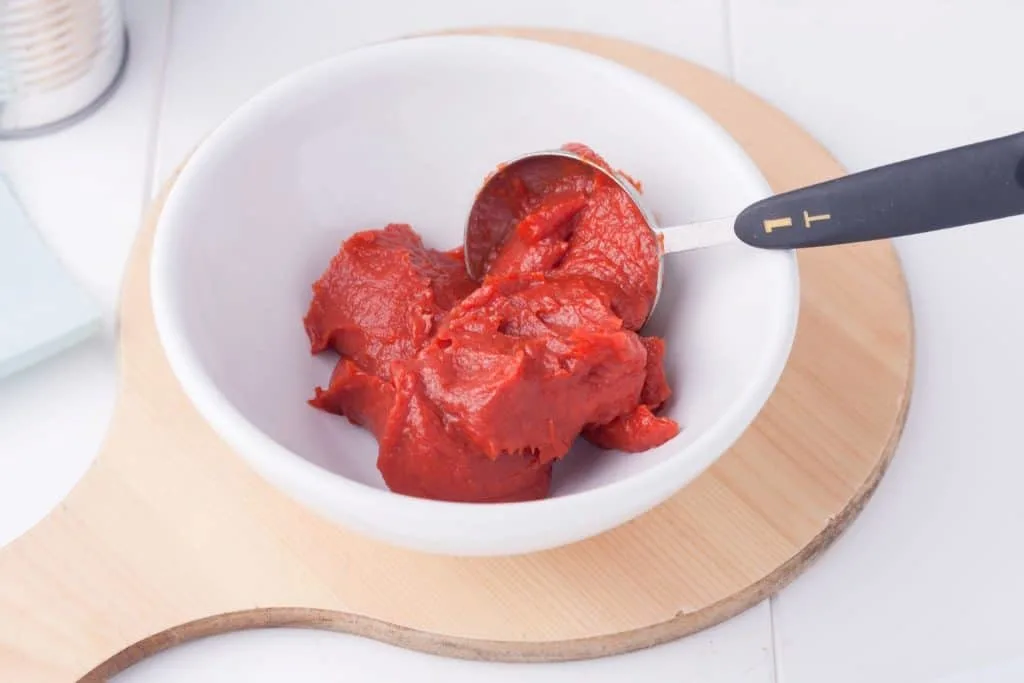 No – passata and tomato puree are different. Tomato purée is concentrated cooked tomatoes that have been blended (puréed). Often the skin, seeds and stem of tomatoes are removed for purée.
Tomato purée is thicker than passata, and has a much more intense flavour. You would only need to use 1 or 2 tablespoons of purée in a recipe vs 400ml/400g of tomato passata.
How To Make Passata
If you have an abundance of tomatoes you might like to try making your own passata.
Wash and quarter the tomatoes. You can leave the skin on as you will be blending them all smooth at the end.
Cook the tomatoes in a lidded saucepan with a little olive oil (you can add garlic and herbs if you want to).
Once the tomatoes are completely soft, remove the lid and add in 1 tsp of sugar and season according to taste. Boil for another few minutes and then remove from the heat.
Sieve the tomatoes so that the pulp is removed.
Use right away or store in the fridge in airtight containers for up to 1 week (allow to cool before placing in the fridge).
Can You Freeze Passata?
Yes you can freeze passata. This is especially useful if you are making a batch of tomato passata from your own crop of homegrown tomatoes.
Allow the passata to completely cool down and then transfer into suitable freezer containers. They will last for up to 3 months in the freezer.
Passata Substitute
If a recipe calls for passata and you don't have any, you can use tinned tomatoes instead – if you don't want the chunks from the tomatoes you can blend them up first. You could also use a jar of tomato pasta sauce but the flavour will be different as commercial pasta sauces often have added extras in them.
Pin it for later!