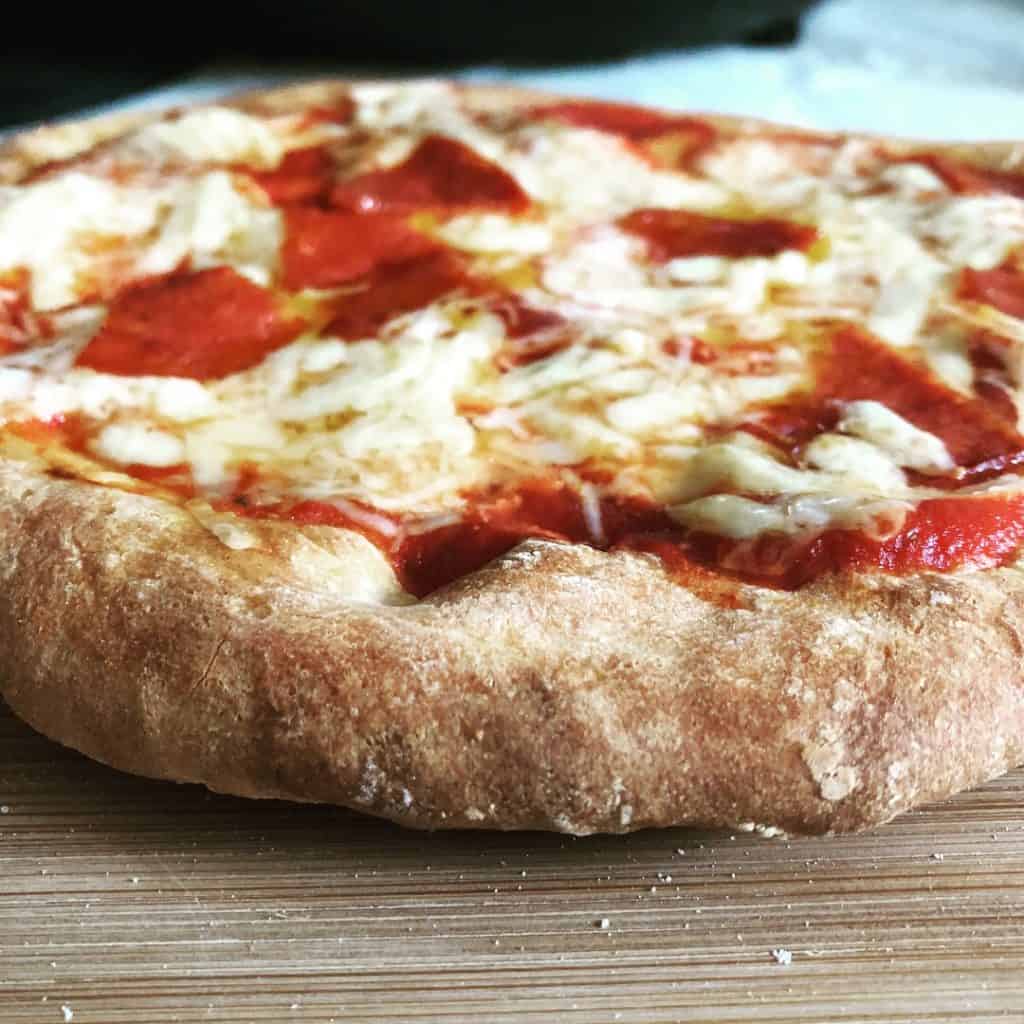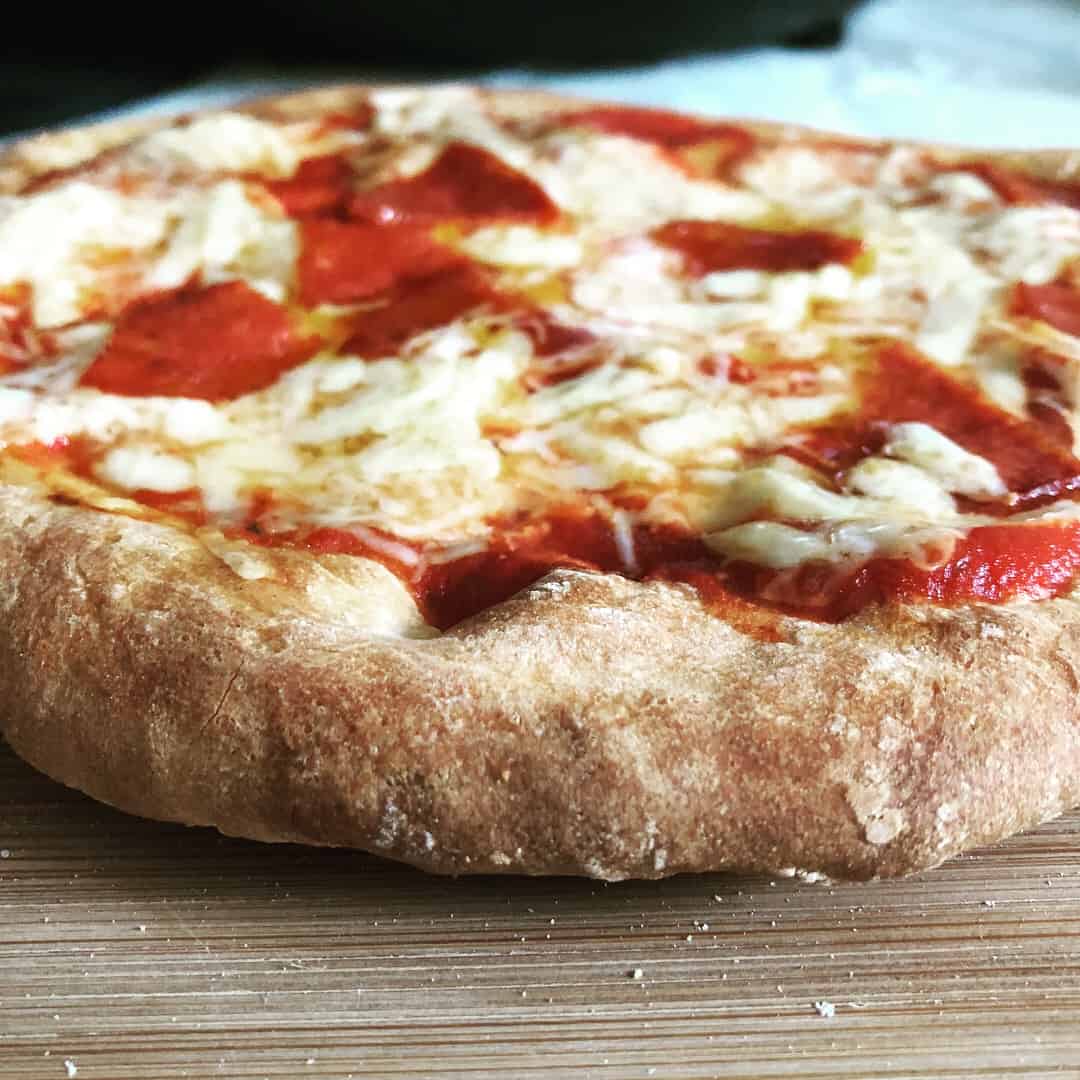 If you love pizza, and you want it really quick, you'll be as excited as I was to make this 2 ingredient pizza dough in your air fryer.
That's right, just 2 ingredients to make the dough!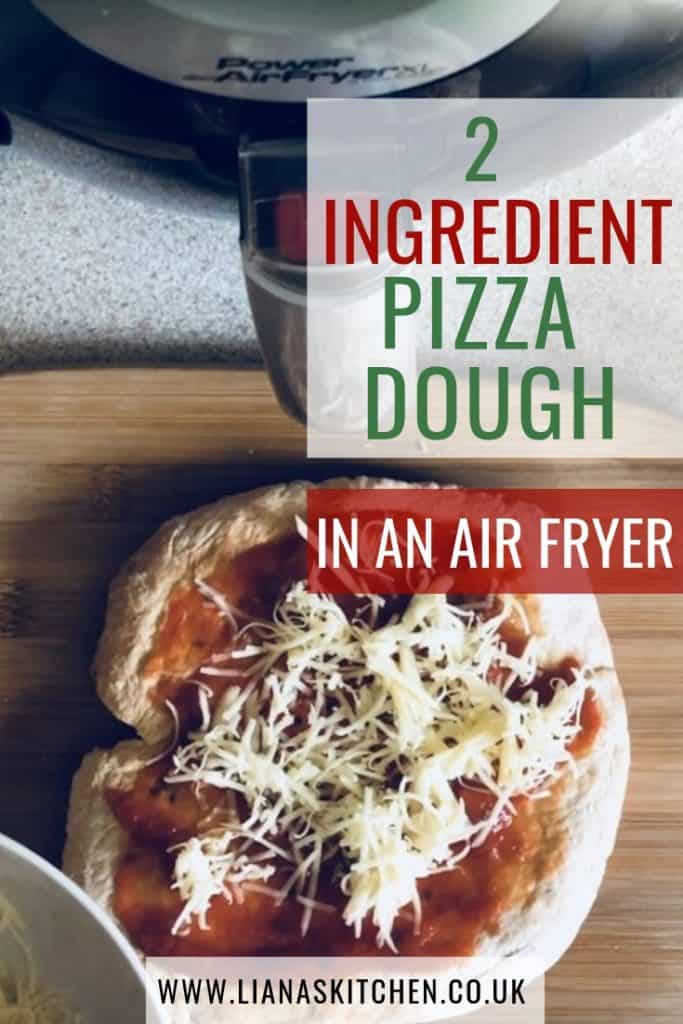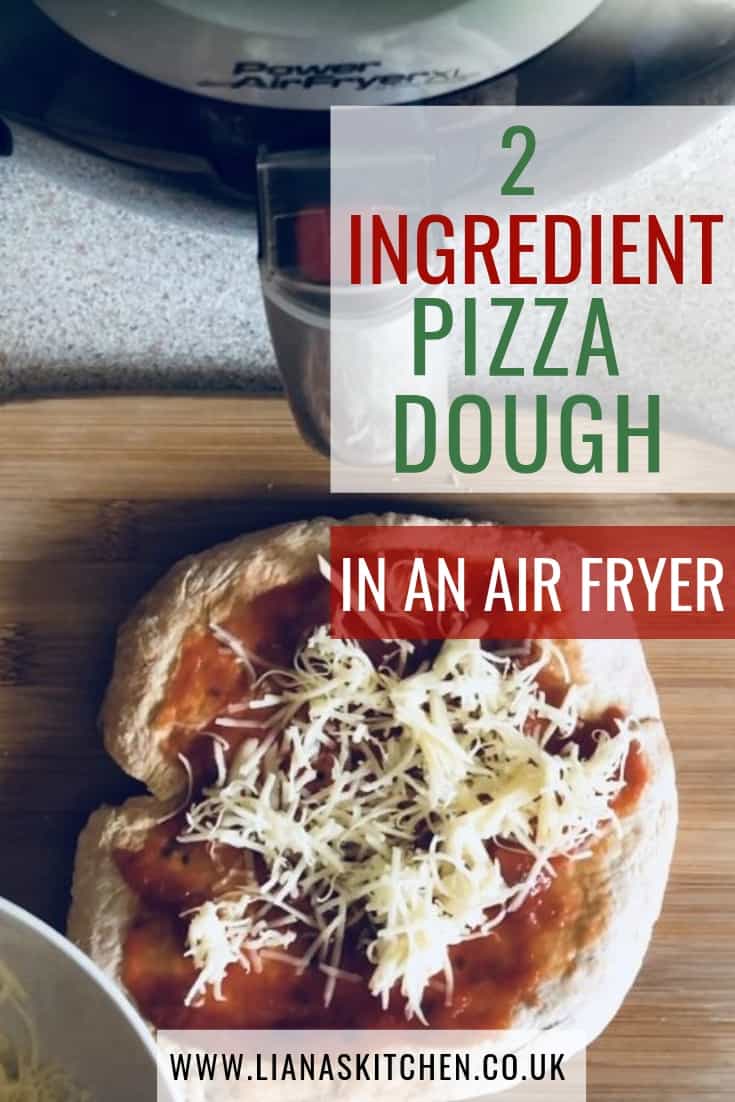 I made this in my lovely new Power Air Fryer XL (I also have the Phillips Air Fryer which is equally great but I wanted an air fryer with a larger capacity, so I went for the Power Air Fryer 5 Litre version – full review coming soon!)
All you need is self raising flour and natural yoghurt. Quite literally mix them together, give them some kneading love and you'll have yourself some pizza dough ready to be baked in your air fryer.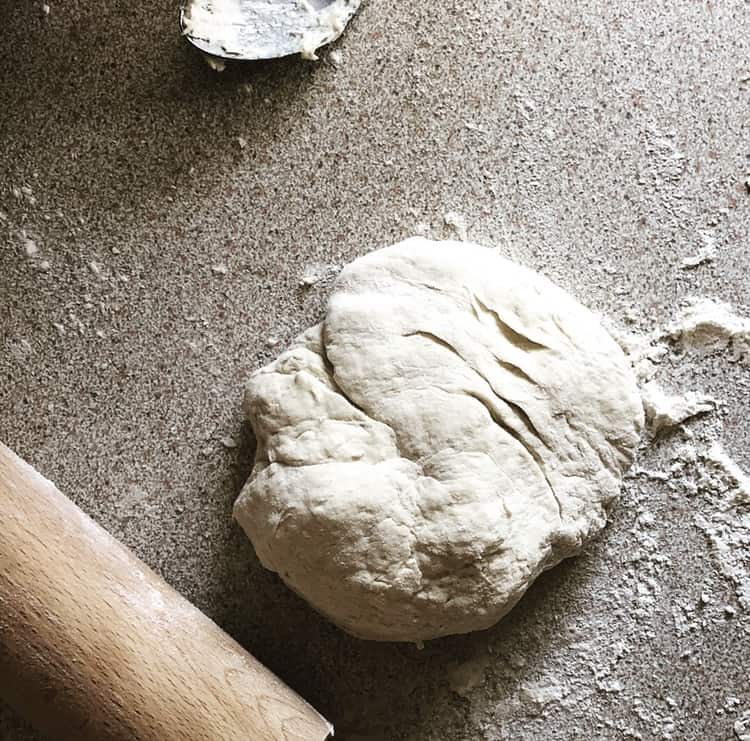 Side Note: There is no reason why this won't work in an oven too, you'll likely just need to cook it for longer.
You might need to add a little extra flour until you get to the right dough like consistency. This recipe makes enough dough for 2 pizza bases – just split the dough in half before rolling it out. I like to lay it on some parchment paper when I first put it in the air fryer.
You can spritz a little oil over the dough before cooking and some seasoning and herbs, but this is totally optional.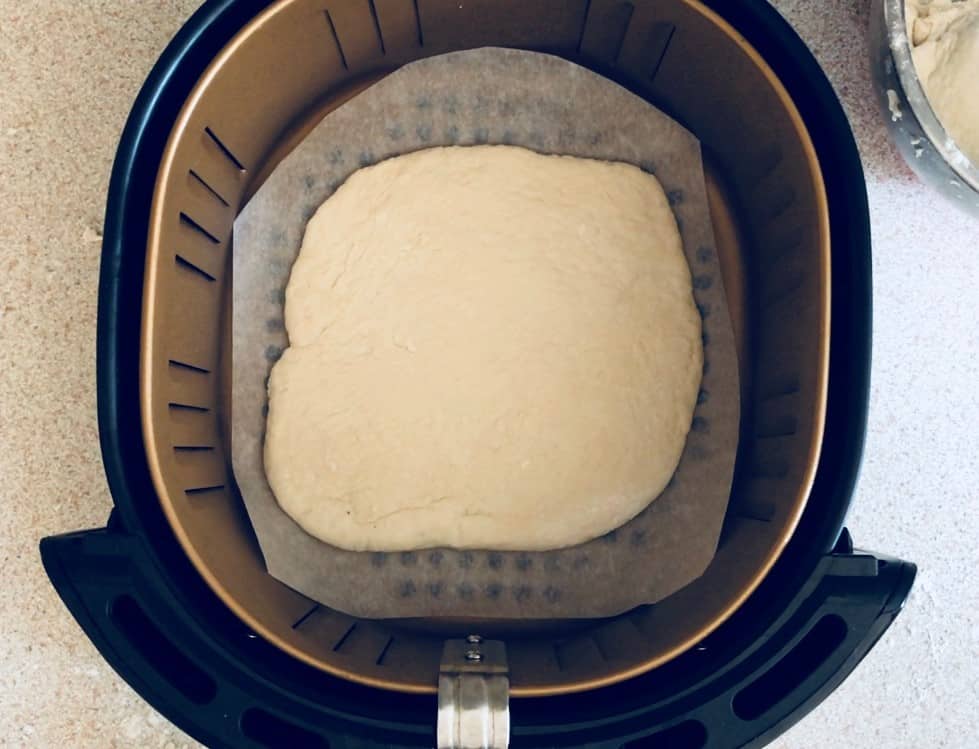 Cook the dough at 200C/400F for 10 minutes. Check on it half way through and turn it over. I also removed the parchment paper at this point before returning it to the air fryer for the final 5 minutes.
You might find the second pizza base cooks a little faster than the first as the air fryer will be hotter, so keep a check on it.
Once it has turned golden brown you can add some toppings. First add some pizza sauce – I just used some passata. Then sprinkle some grated cheese, followed by any toppings of your choice.
Tip: You might need to press some toppings down to reduce them flying around in the air fryer – I only had a few dislodged pepperoni slices and I just popped them back on the pizza at the end!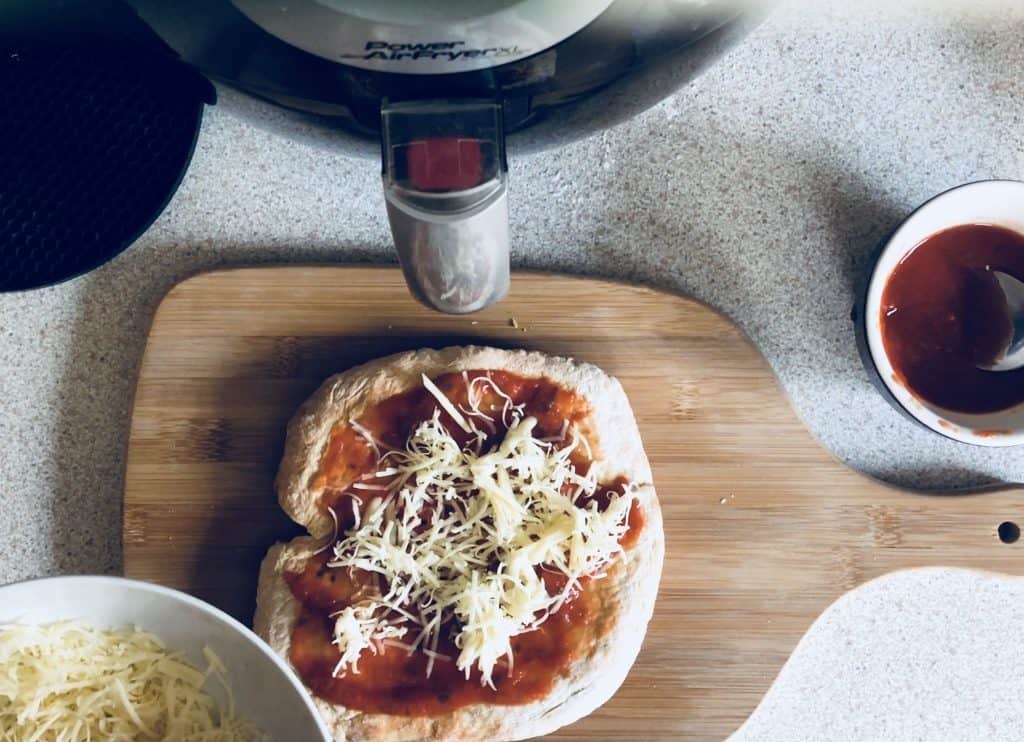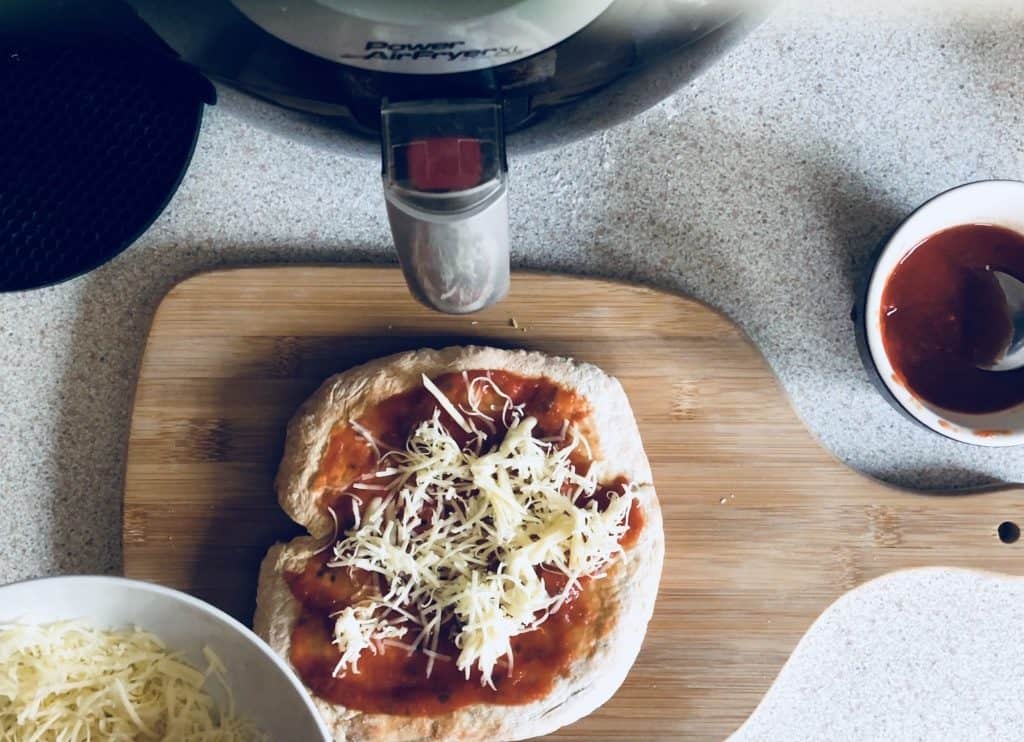 Pop the pizza back in the air fryer basket and cook for a further 2 to 3 minutes or until the cheese had melted and the toppings have heated through.
Remove pizza from the air fryer, slice up and enjoy!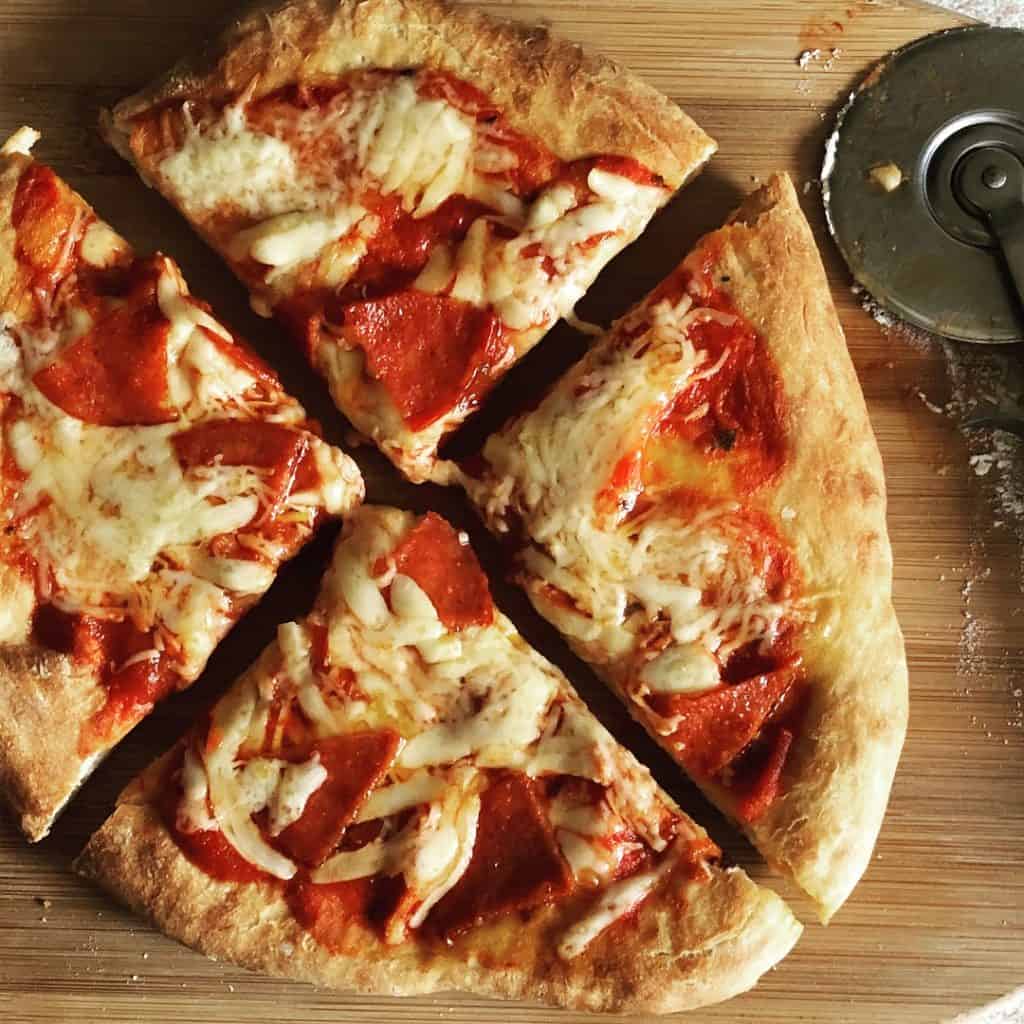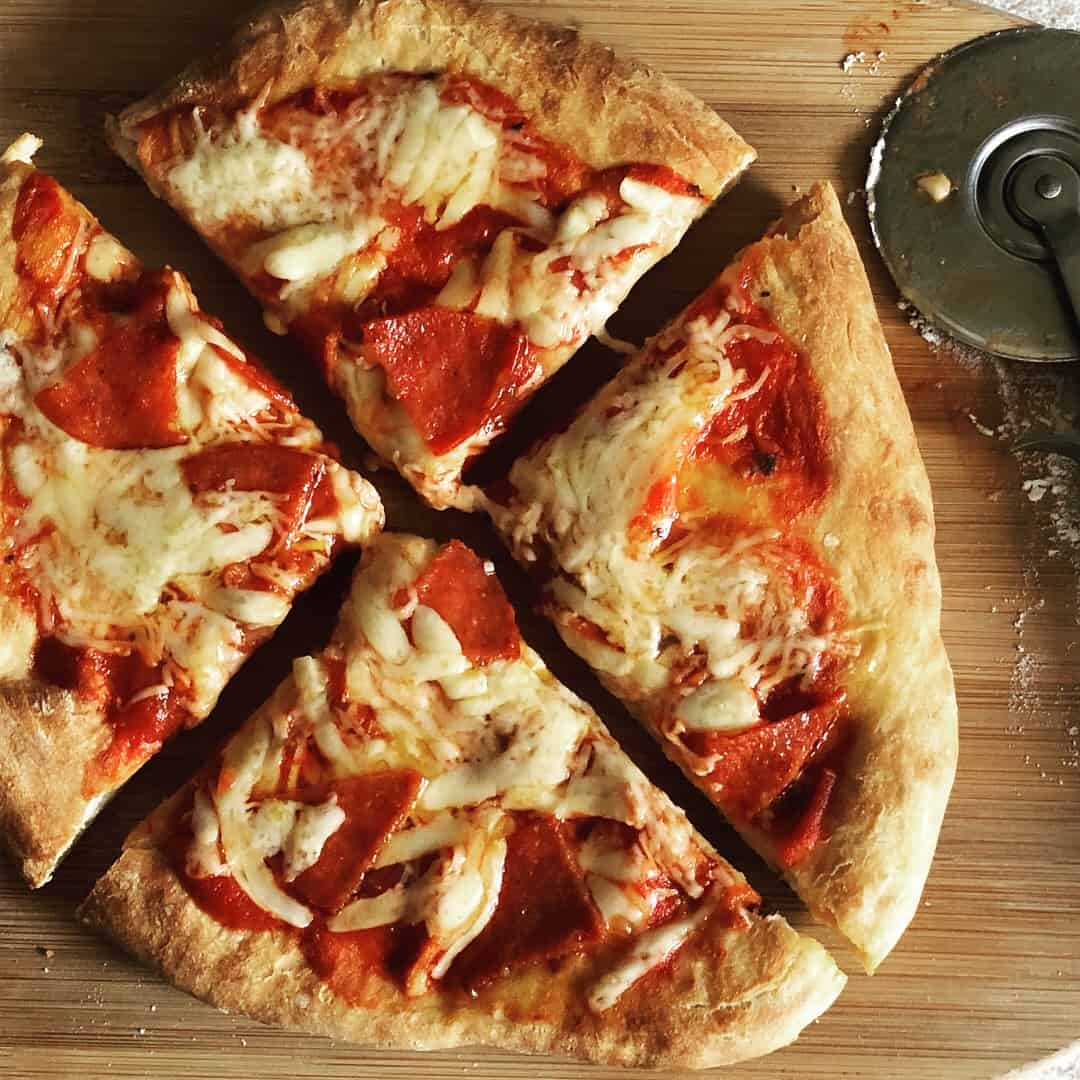 Did you like this recipe? Do you want some more? If so, let me know in the comments, I'd love to hear from you!
Other Air Fryer Recipes You Might Like: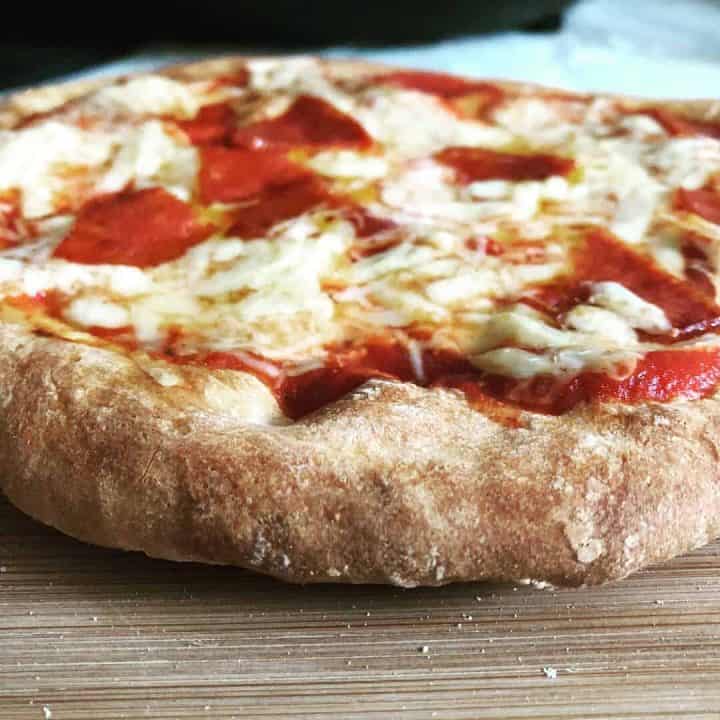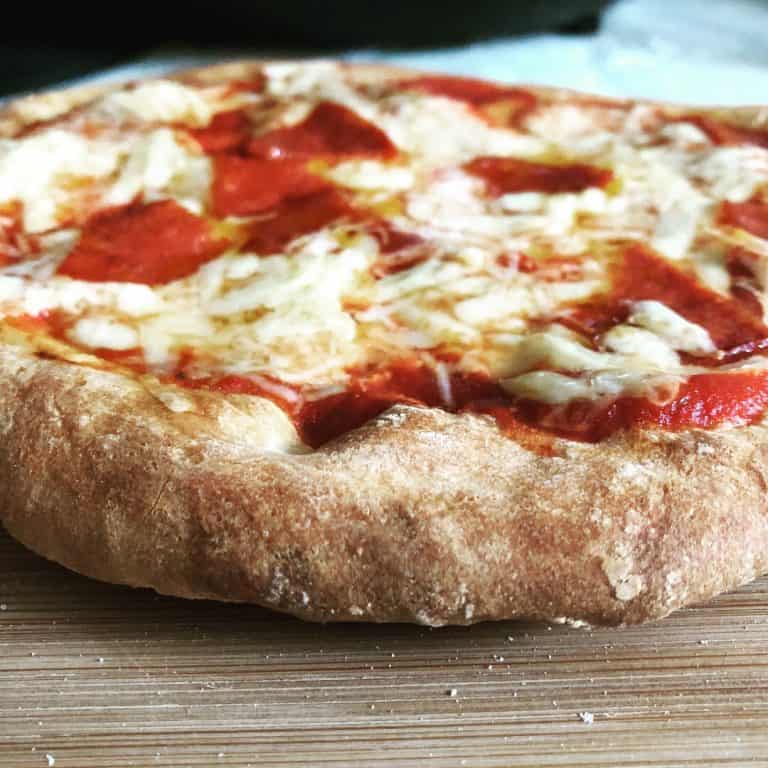 2 Ingredient Air Fryer Pizza
Ingredients
240g (1 cup) natural or Greek yoghurt
350g (2 cups) self-raising flour
grated cheese (enough to sprinkle on 2 small pizzas)
pizza sauce/passata
toppings of your choice (pepperoni, pineapple, peppers, chicken etc)
Instructions
Mix the self raising flour and yoghurt together (add more flour if necessary) until a dough consistency has been formed.
Split dough in 2.
Roll each one out on a floured surface.
Place on a bit of parchment paper in air fryer basket and cook at 200C/400F for 8 to 10 minutes, turning over half way.
Take pizza out and add pizza sauce, grated cheese & any other toppings of your choice.
Return to air fryer basket and cook for a further 3 minutes.
Repeat with 2nd pizza.