This recipe for jerk chicken is marinated in a blend of spices and then cooked to juicy perfection in an air fryer.
It's easy, it's quick, and it's delicious!
This jerk chicken recipe is a favourite; I love how easy it is to make air fryer chicken thighs and how crispy and delicious the chicken turns out.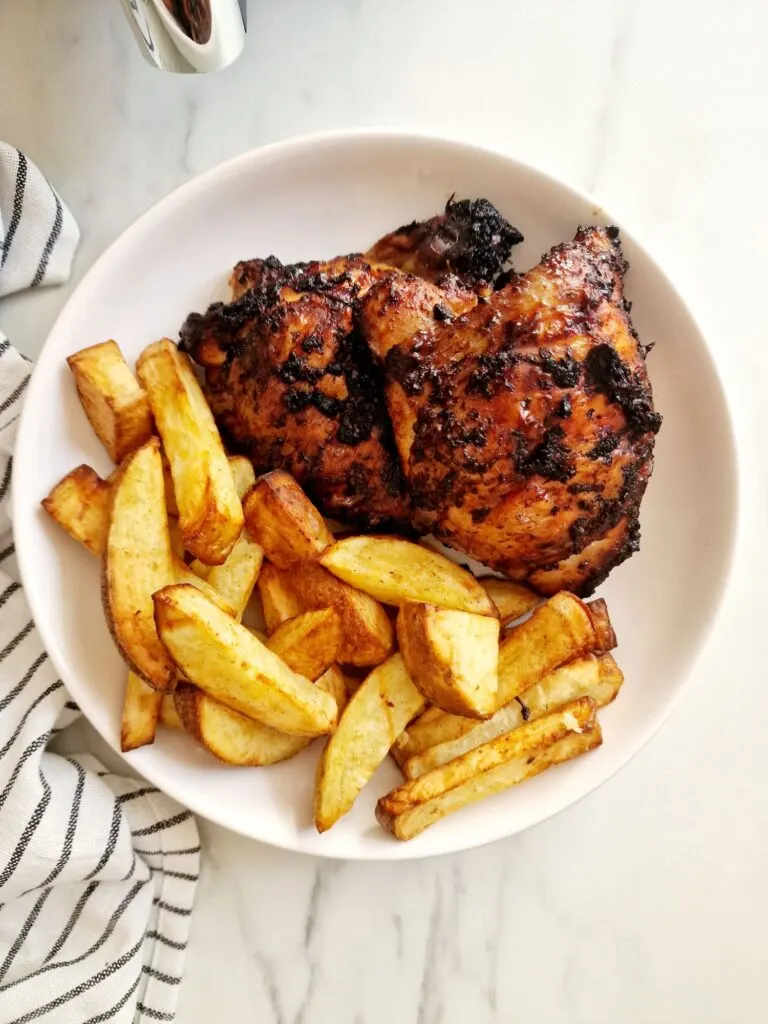 How To Make Jerk Chicken In An Air Fryer
You can use a shop-bought jerk paste, or you can make your own (check out my jerk marinade recipe if you want to make it from scratch).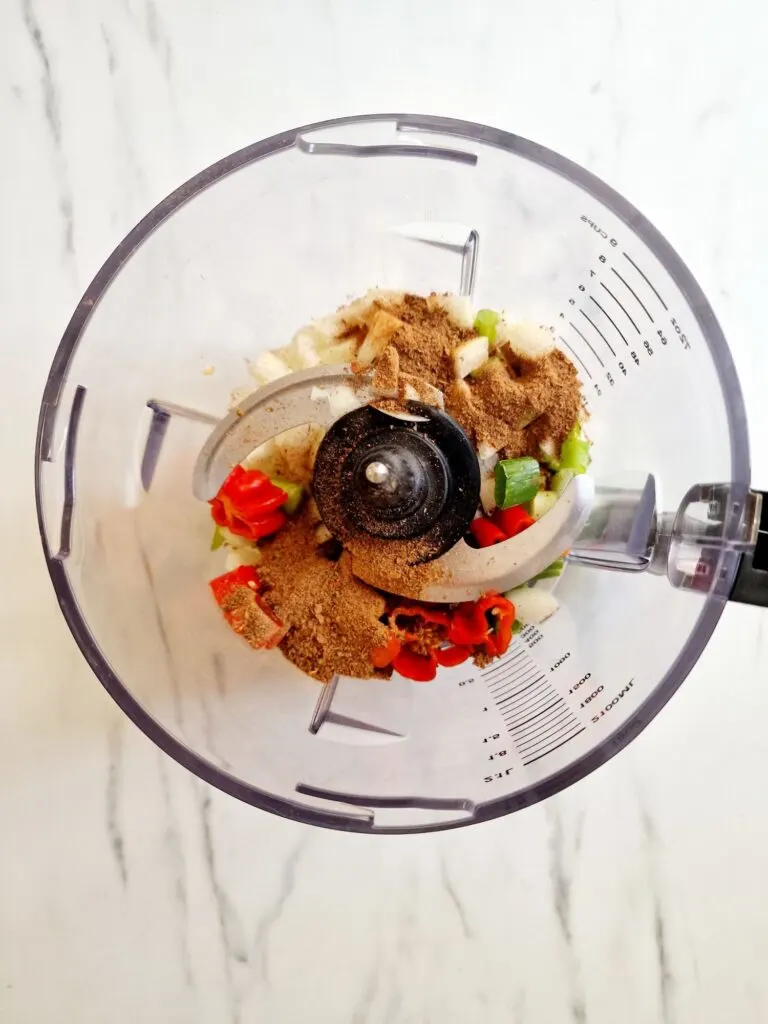 If you want to use a shop-bought jerk paste, there are plenty of good ones to choose from; I like the Levi Roots one best, but there are some other good ones.
What Chicken Should I Use For Jerk Chicken?
You can use any cut of chicken for jerk chicken in the air fryer, but you will need to adjust the cooking time depending on the type you use (see below for times).
What You Need For Air Fryer Jerk Chicken
If you want to print out the recipe, you can scroll down to the recipe card at the bottom.
Chicken – I used chicken thighs on the bone.
Jerk Paste – you can either make it yourself following this recipe or grab a jar from the supermarket.
Air Fryer – you can make jerk chicken in any air fryer; I made this in a Ninja Dual Air Fryer.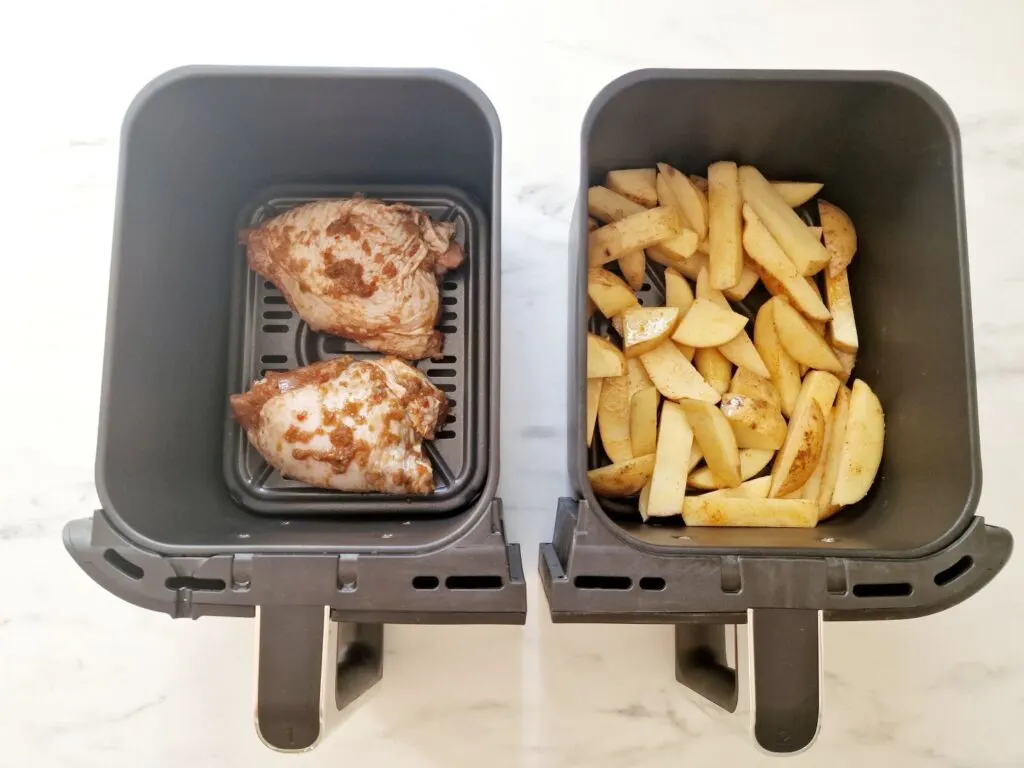 How To Make It
Lay the chicken in a shallow bowl or baking tray and coat it with the jerk marinade. Cover and leave in the fridge for at least 3 hours, preferably overnight.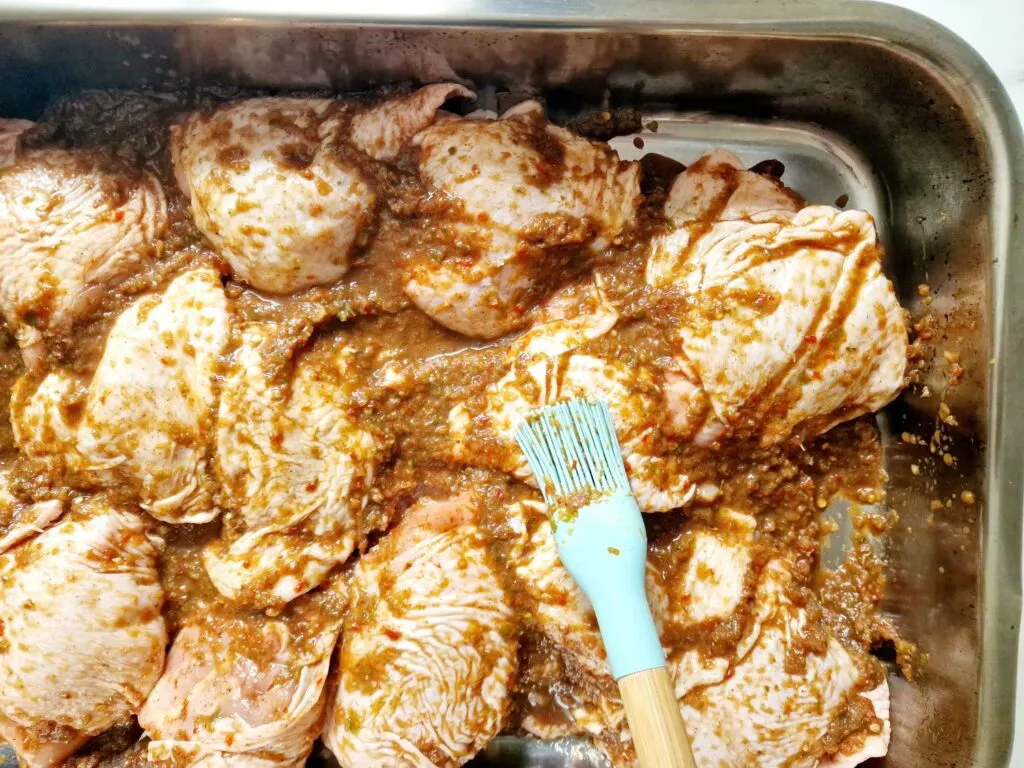 Transfer the chicken to the air fryer basket and cook at 200°C (400°F) for 20 minutes for bone-in chicken thighs. Check on it halfway through and turn them over.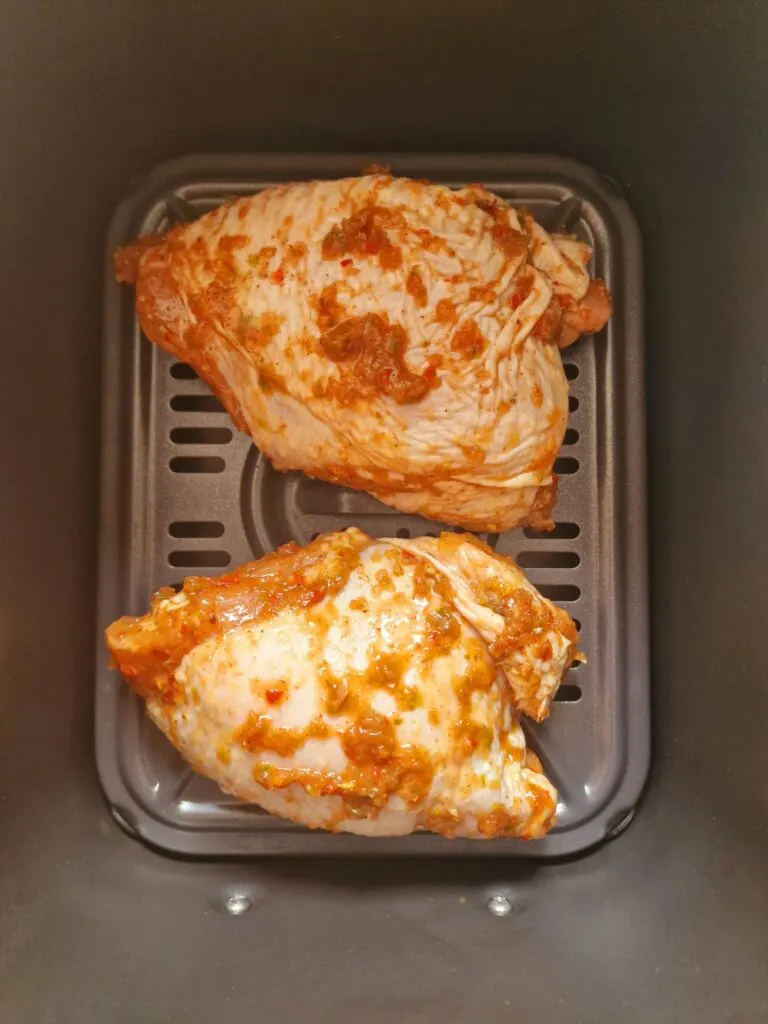 Other chicken cuts will take different lengths of time.
How Long To Air Fry Jerk Chicken
You can use any cut of chicken in an air fryer. Use the following temperatures and times as a guide but remember to check on how they are cooking the first time you make them; all air fryers cook a little differently.
Chicken thighs, bone-in – 20 – 22 minutes (200°C)
Chicken thighs, boneless – 15 minutes (180°C)
Chicken drumsticks – 20 minutes (180°C)
Chicken wings – 25 minutes (180°C)
Chicken breasts – 18-20 minutes (180°C)
Whole chicken – 60 minutes (180°C)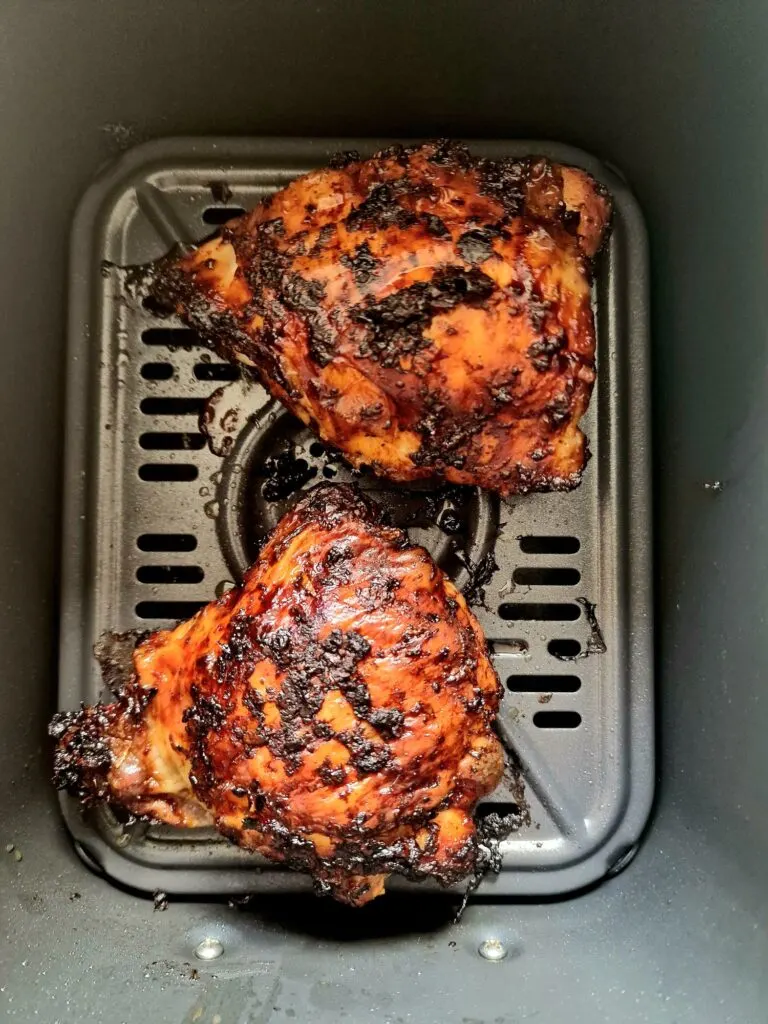 Always check your chicken is cooked all the way through before serving. The juices should run clear, and it will be piping hot. If in doubt, use a meat thermometer; the chicken should be 75°C.
What To Serve With Jerk Chicken
Jerk chicken goes with lots of side dishes, try it with rice or chips and a fresh green salad.