If you're looking for a flavour-packed marinade that will take your grilled chicken or pork to the next level, look no further than this jerk marinade recipe.
Made with a blend of fresh herbs and spices, this marinade is the perfect balance of sweet, savoury, and spicy.
Plus, it's super easy to make!
Just throw all of the ingredients into a blender or food processor and blend until smooth. Then, let your meat marinate for at least four hours (preferably overnight) before grilling, air frying or oven baking.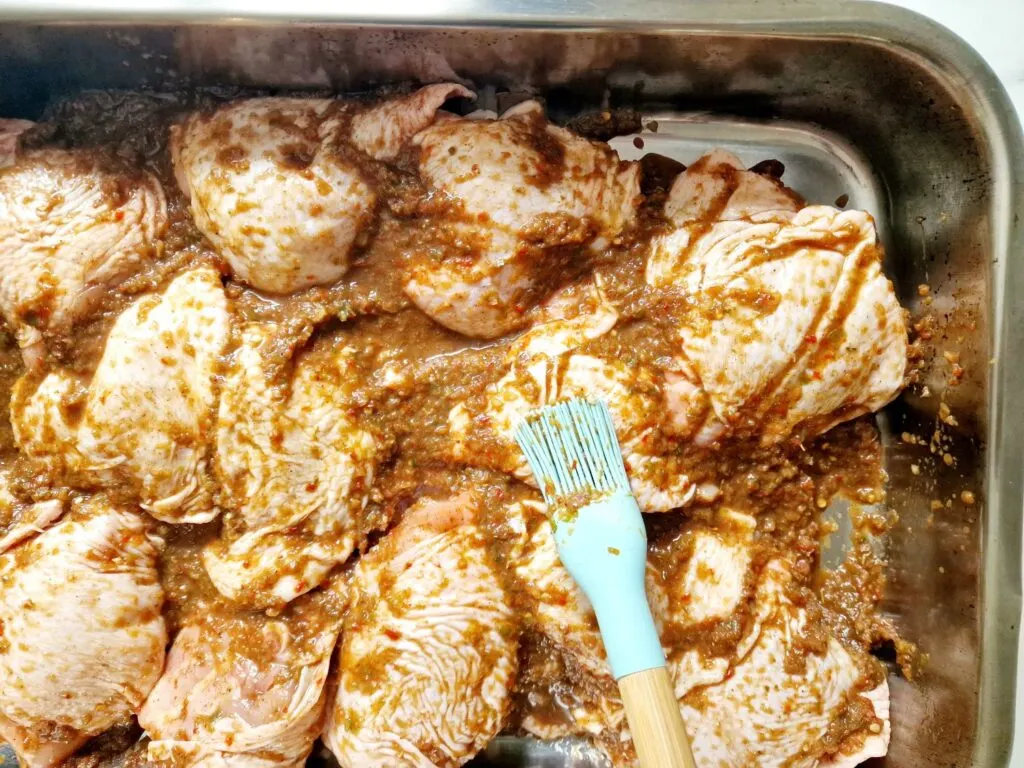 How To Make A Jerk Marinade
There are plenty of different ways to make a jerk marinade; the best way will ultimately come down to how hot you like it.
Use the following list of ingredients as a guideline, but adjust anything according to your own tastes.
These quantities should be enough to marinate 8 to 10 large chicken thighs, so scale it up or down according to how much you need.
If you want to make up enough to use for future recipes, double or triple these amounts and store (see further down for storage instructions).
To print out this recipe, please head down to the recipe card at the bottom.
Jerk Marinade Ingredients
1 onion, chopped
2 spring onions, chopped
3 Scotch Bonnet chillies, chopped
3 garlic cloves, chopped
1 tbsp ground all-spice
1 tsp ground pepper
1 tbsp dried thyme
1 tsp ground nutmeg
1 tsp ground cumin
1 tsp ground cinnamon
1 tsp smoked paprika
4 tbsp soy sauce
1 tbsp vegetable oil (or another neutral-tasting oil)
A Note About The Chillies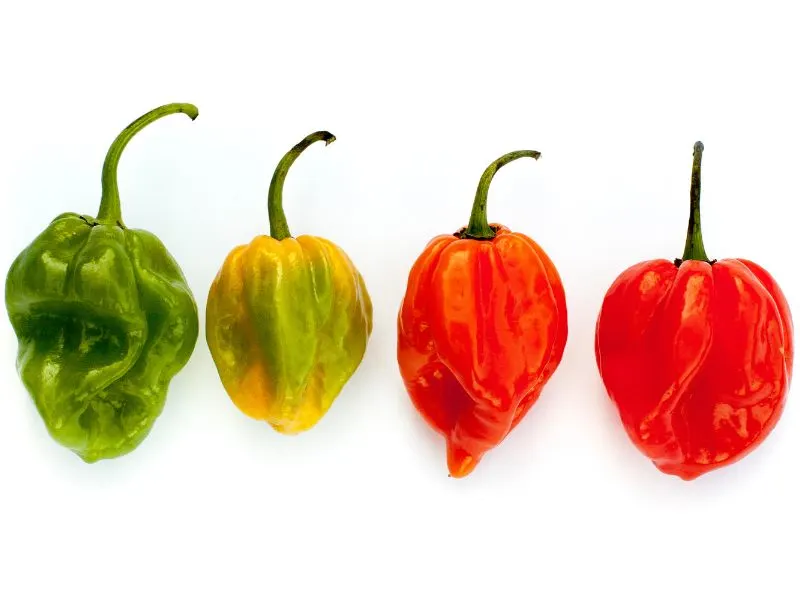 Although not the hottest, Scotch Bonnets are a very hot chilli variety so take great care when handling them. Wear gloves if possible and keep them well away from children and pets.
If you can't find any Scotch Bonnets, you can use Haberno instead.
Using two Scotch Bonnets will produce a jerk marinade with a mild kick; increase the number of chillies if you want it hotter.
A Note About The Jerk Seasoning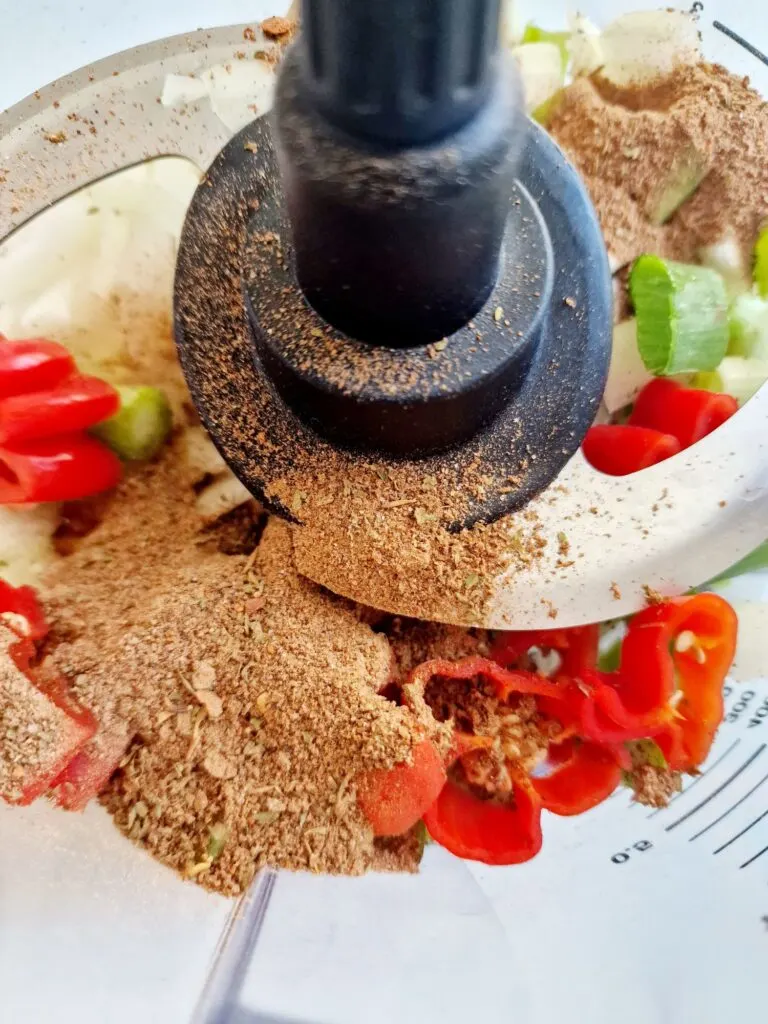 The ingredients to make jerk seasoning vary, but I tend to use a combination of the above spices.
Preparing The Jerk Marinade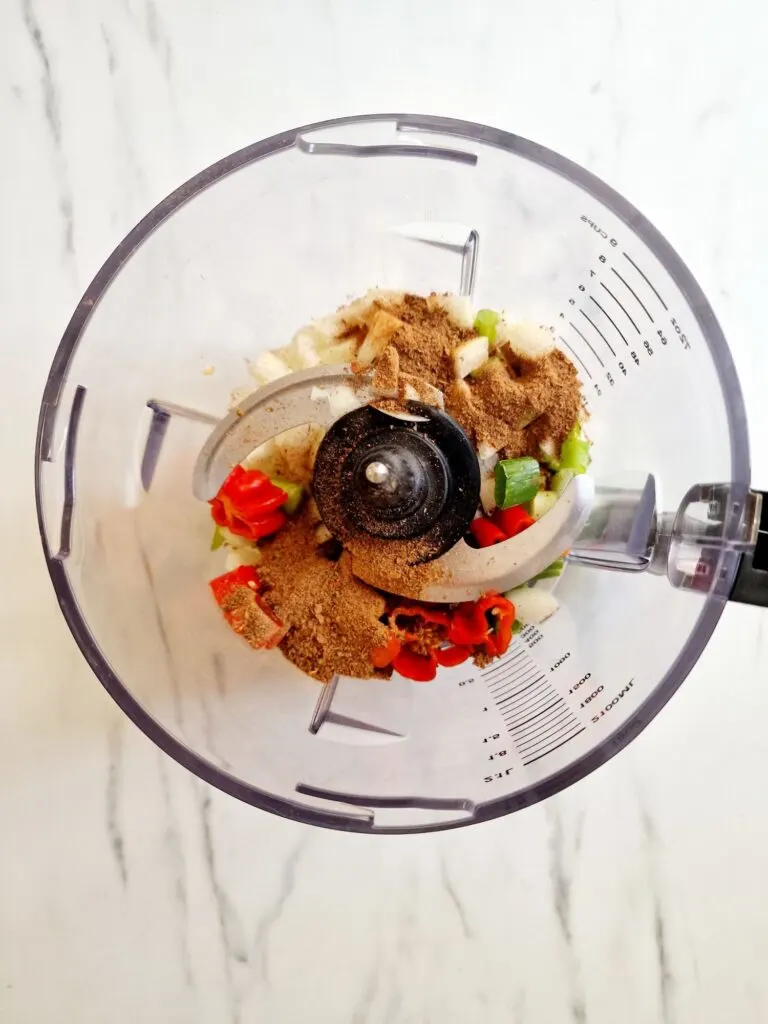 Add all the ingredients to a food processor and process until it becomes a coarse paste.
If you don't have a food processor, you can also use a high-speed blender or stick blender.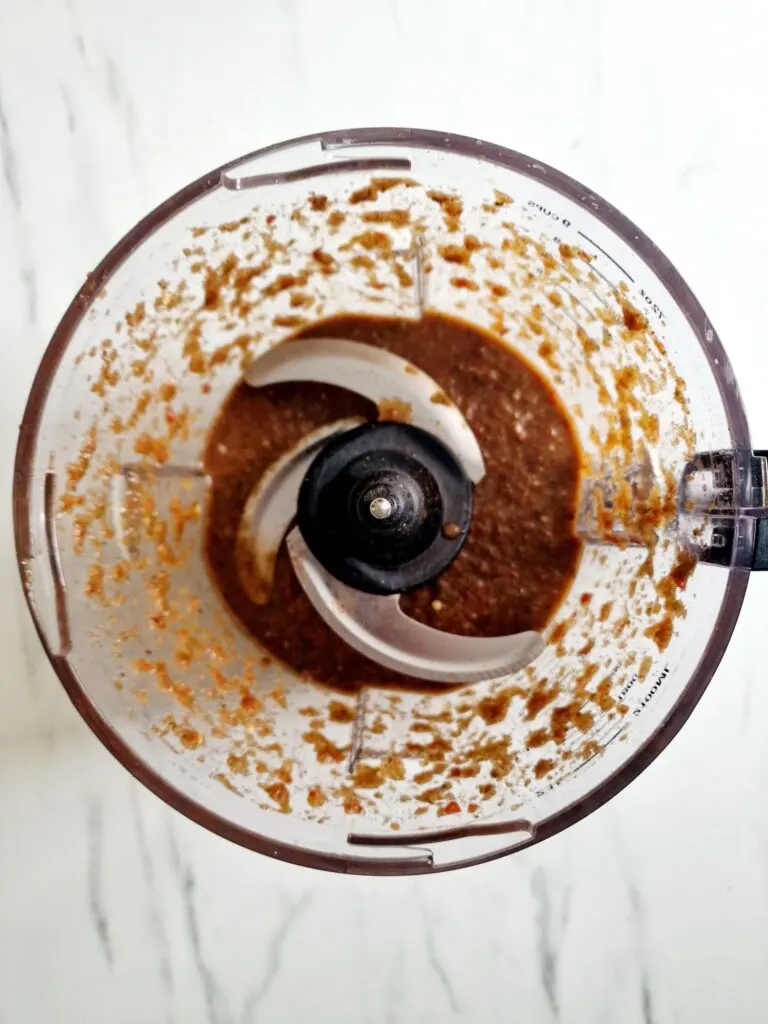 How To Use A Jerk Marinade
Jerk marinade can be used with various foods, including chicken, pork, fish or vegetables.
Coat the ingredients in the jerk marinade; for vegetables, leave for about one hour; for meat, leave for at least 3 or 4 hours, or preferably overnight.
After your preferred marinating time, continue to cook according to the recipe instructions.
How To Store Jerk Marinade
It's best to use jerk marinade immediately, but you can also store it in an airtight container in the fridge for a week.