This slow cooker beef keema curry is perfect if you want a set-and-forget slow cooker recipe.
Keema is usually made with either minced lamb or beef. It is an Indian dish that reminds me of a cross between bolognese and chilli – it's kind of like a curried stew.
It's the perfect meal to make in a slow cooker because you literally chuck it all in the slow cooker pot and leave it to slow cook for pretty much the whole day.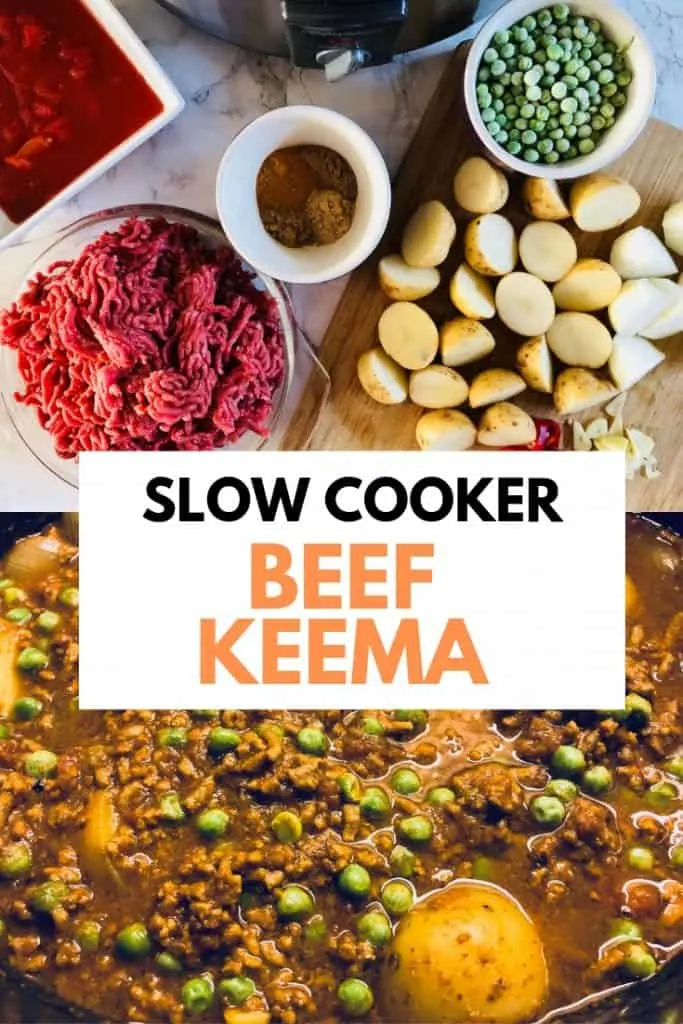 How To Make Slow Cooker Keema
As mentioned already, this is a quick set it and forget it slow cooker mince recipe. It's ideal for preparing before a busy day so that you have a tasty dinner to come home to.
If you want to print this recipe out, head down to the card at the bottom of the post.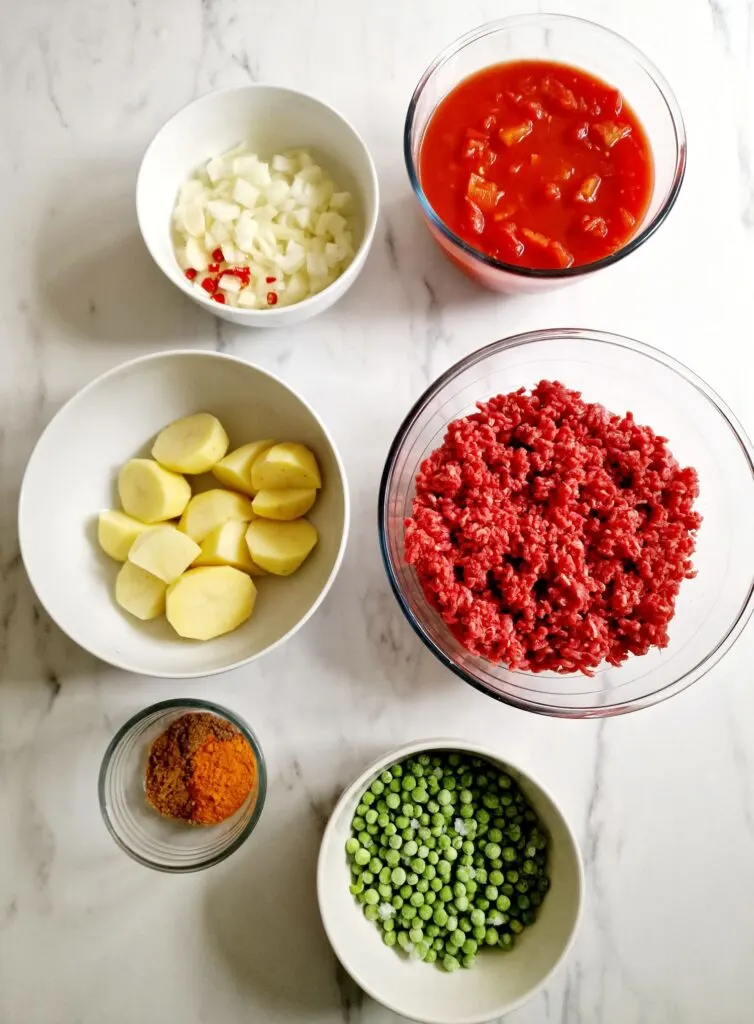 All you need are the following ingredients;
Fresh beef or lamb mince
Chopped tomatoes
Spices (see below)
Red chilli
Potatoes – either new potatoes or white potatoes chopped.
Frozen green peas or spinach
What Spices Are Used In Beef Keema?
Usually, a mix of spices, including garam masala, turmeric, cinnamon, coriander, cumin, ginger, and chilli.
I used the following combination of spices;
1tbsp garam masala
2tsp turmeric
2tsp coriander
1tsp ginger
Preparing Keema Ingredients In the Slow Cooker
I find it easiest to mix the spices in with the chopped tomatoes before adding them all to the slow cooker with the mince.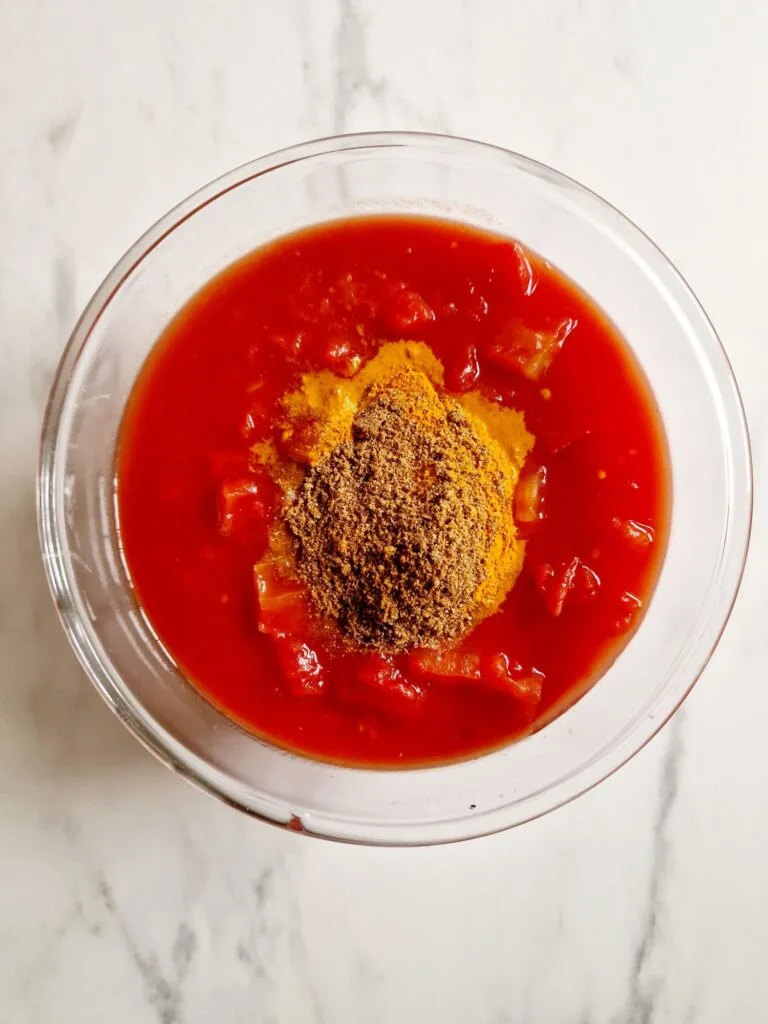 Then, add all the ingredients to the slow cooker – apart from the frozen peas or spinach, they go in at the end.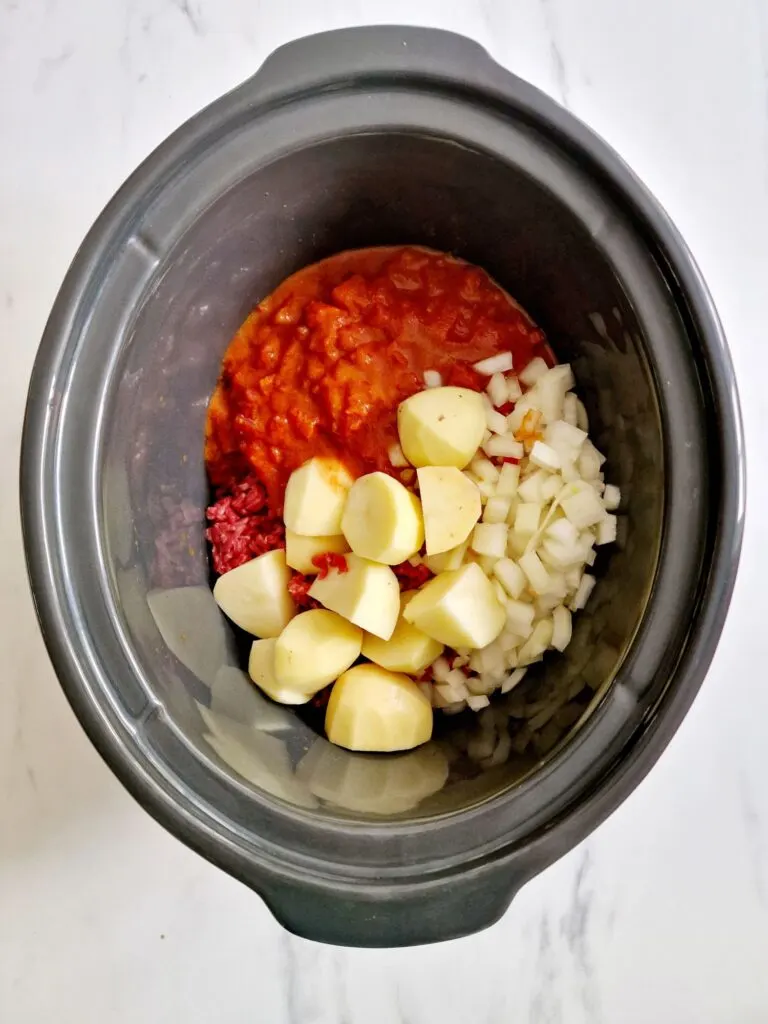 I used chopped peeled Maris Piper potatoes, but you can use new potatoes or another potato variety.
Then, stir everything together.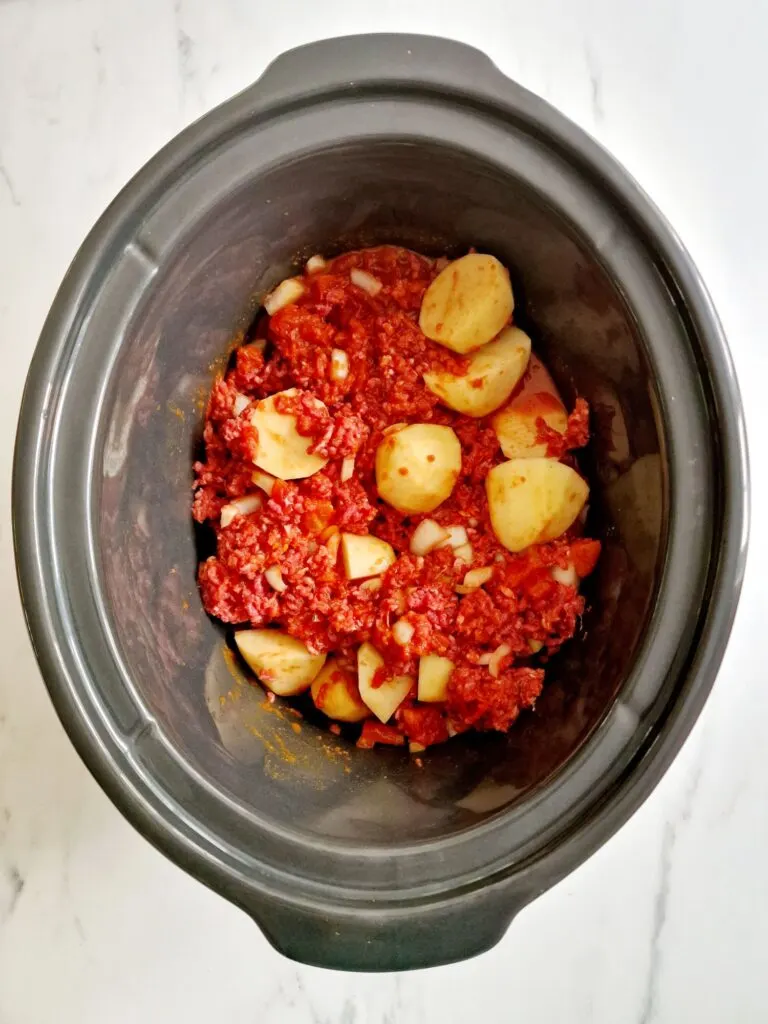 Once everything is nicely stirred together, pop the lid on and leave it to cook on low for around 8 hours, depending on your day.
It can also be cooked on high for 4 hours if you don't have enough time.
If you are adding in some frozen peas or spinach leaves, add these in the last half an hour before you are ready to eat.
When you add the peas/spinach, if it looks like it needs to be a little thicker, just leave the lid off.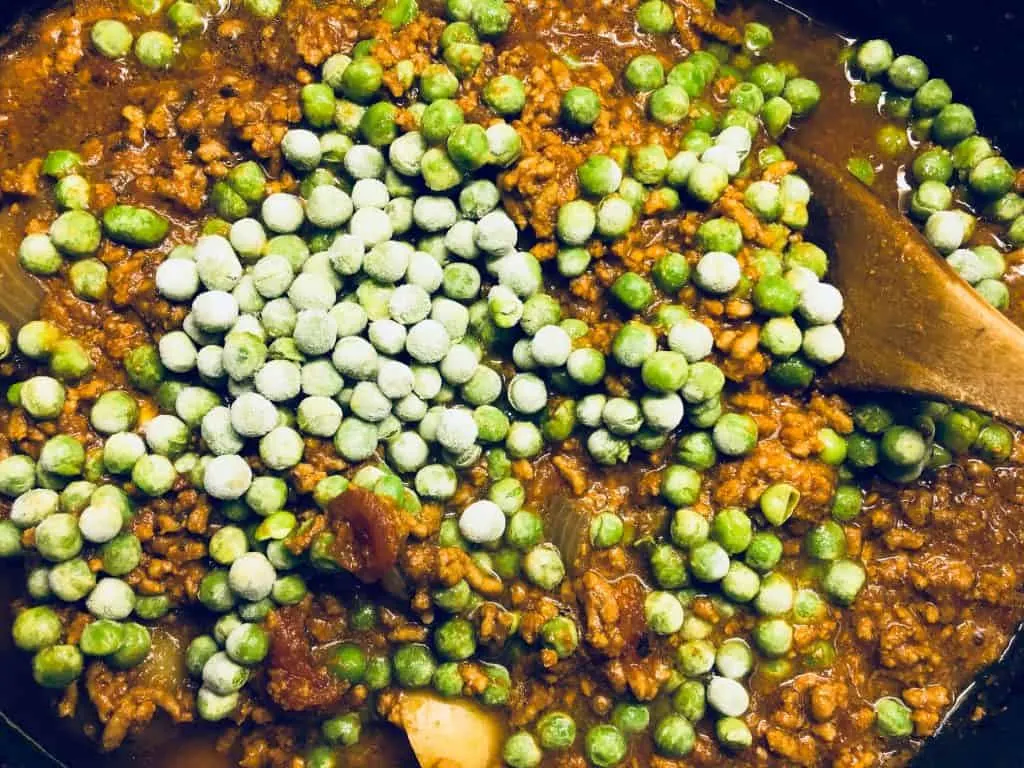 Usually, Keema is served with Indian naan bread, but we just used pitta bread (because that's all we had!)
I hope you enjoy this slow cooker beef keema recipe; let me know in the comments what you think!