Keema is usually made with either minced lamb or beef. It is an Indian dish that reminds me of a cross between Bolognese and Chilli – it's kind of like a curried stew. It's the perfect meal to make in a slow cooker because you literally chuck it all in the slow cooker pot and leave it to slow cook for pretty much the whole day.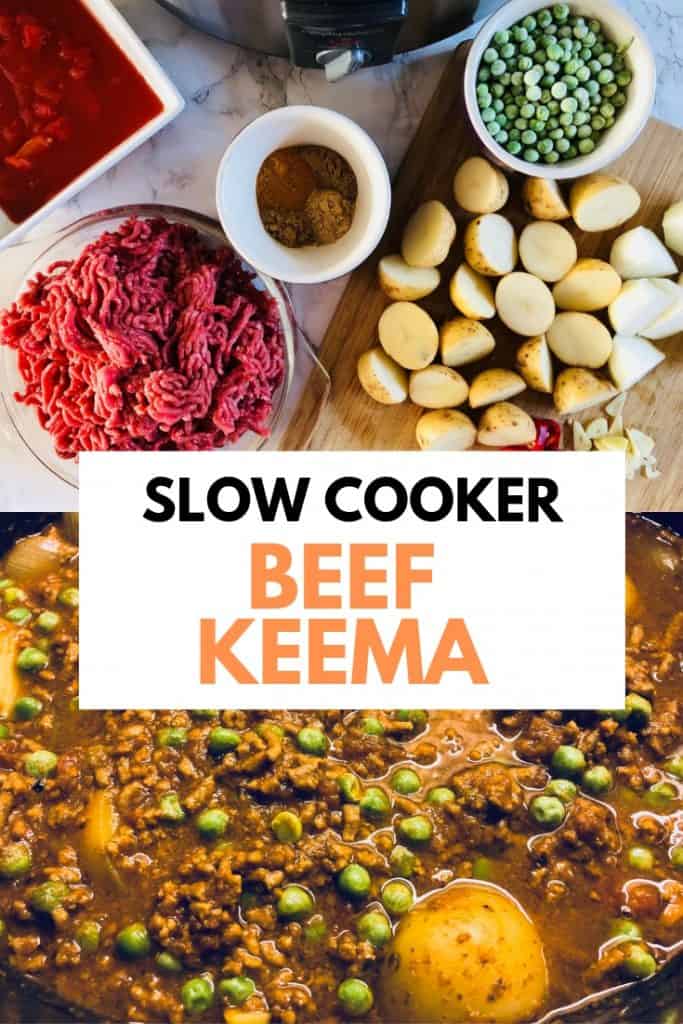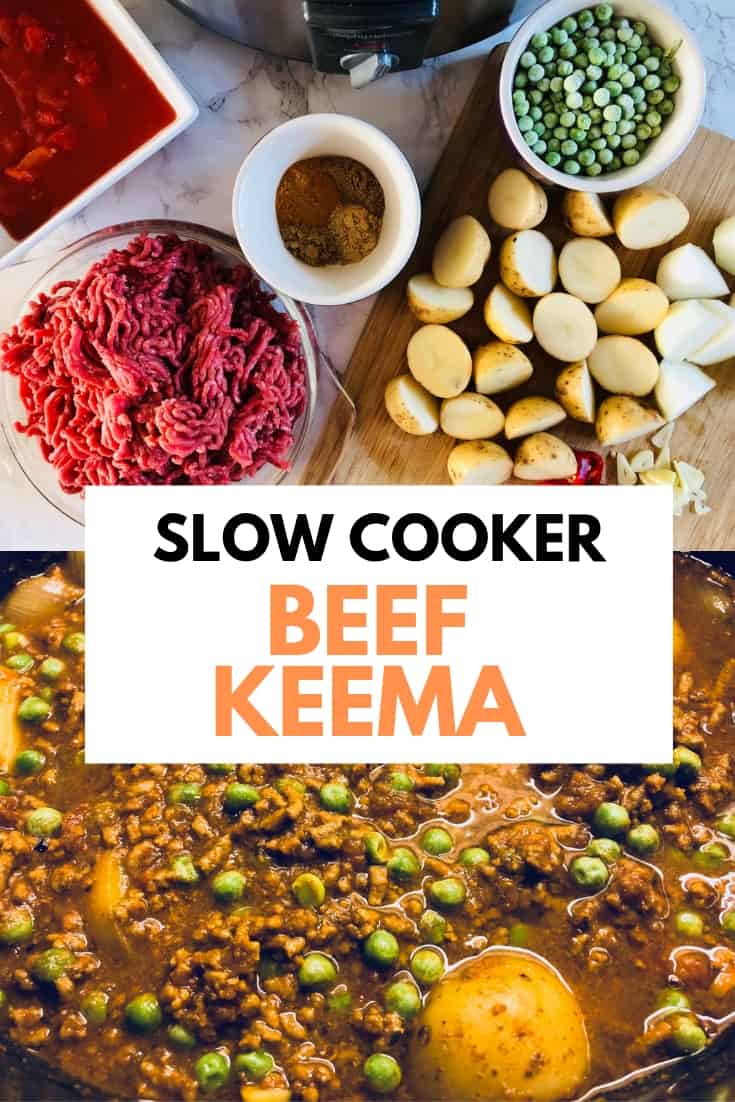 What Spices Are Used In Beef Keema?
Usually a mix of spices that can include garam masala, turmeric, cinnamon, coriander, cumin, ginger, chilli. I used the following combination;
1tbsp garam masala
2tsp turmeric
2tsp coriander
1tsp ginger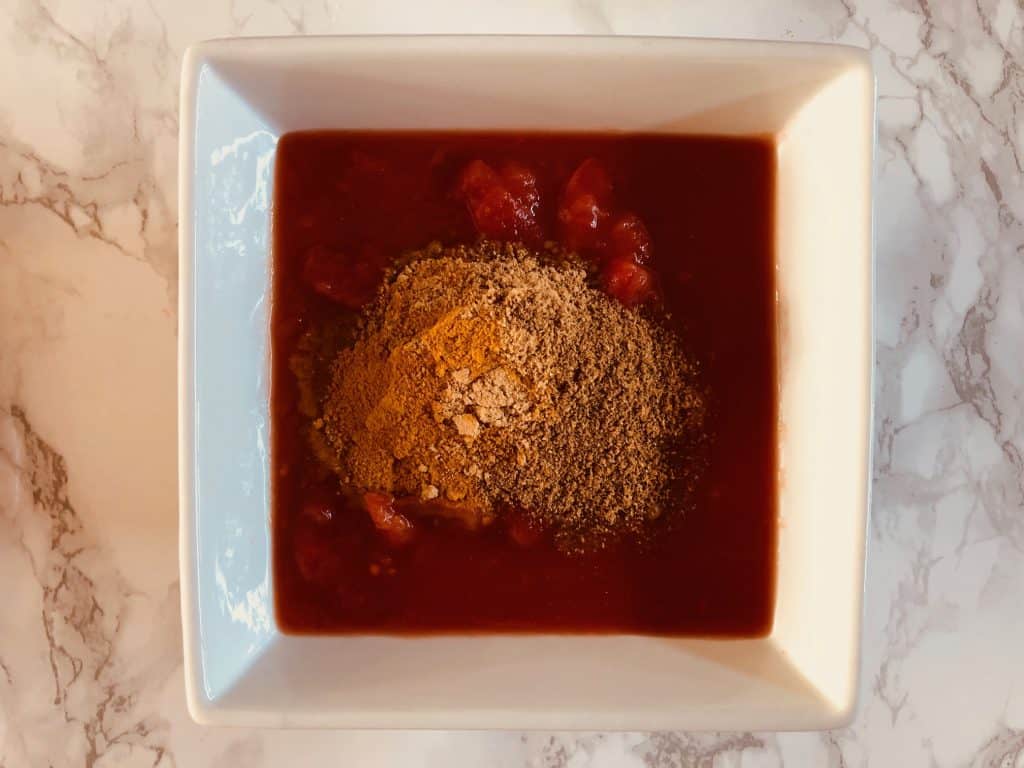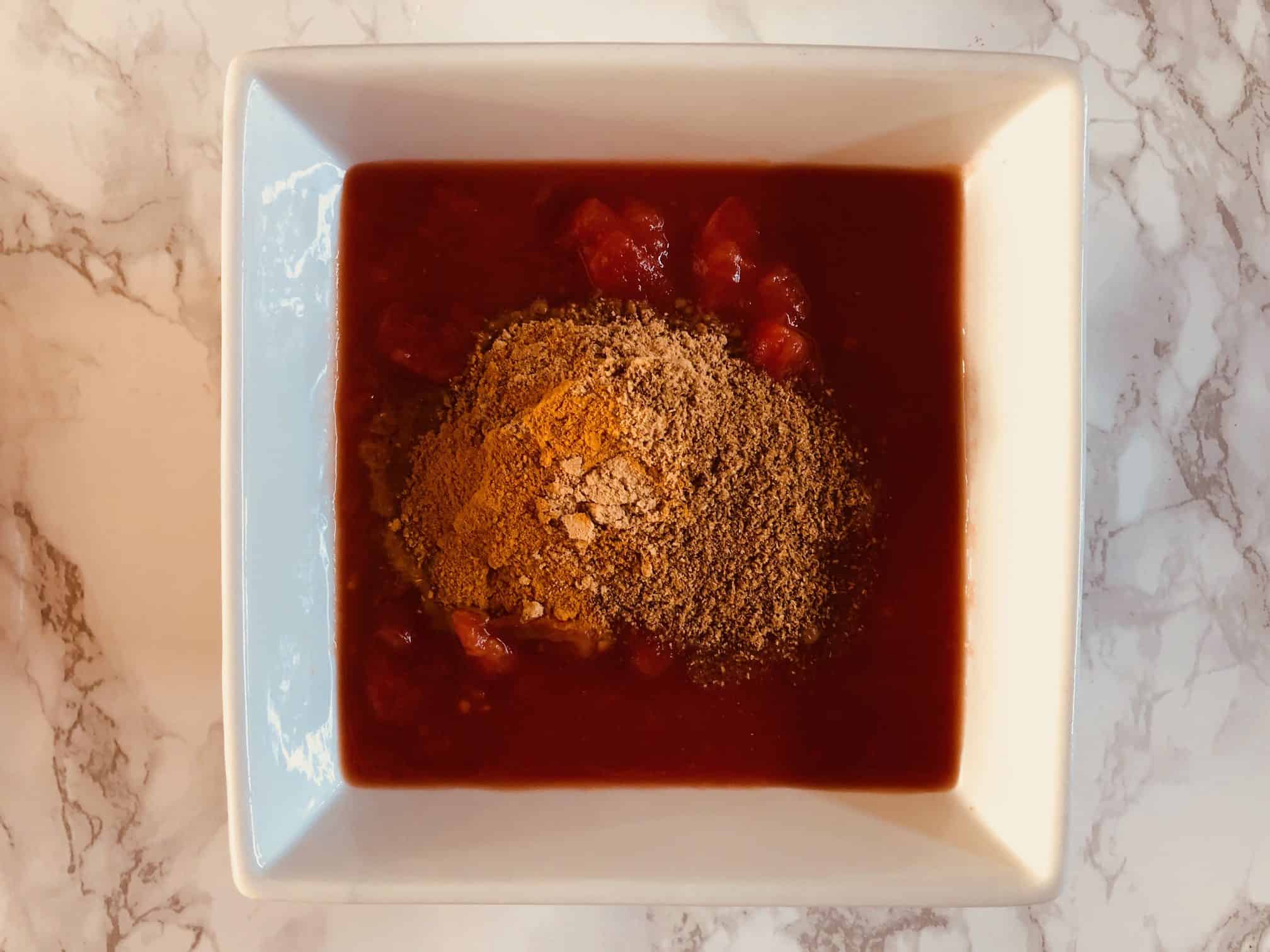 I find it easiest to mix the spices in with the chopped tomatoes before adding them all to the slow cooker with the mince.
I then added 1 red chilli, chopped up, as well as some chopped onions and sliced garlic cloves. A few chopped potatoes added in turn this slow cooker recipe into a more substantial all in one pot meal. I used new potatoes sliced in half, but you can use any kind of potato, just chop them up and stir them in (sweet potato would also be a great alternative!)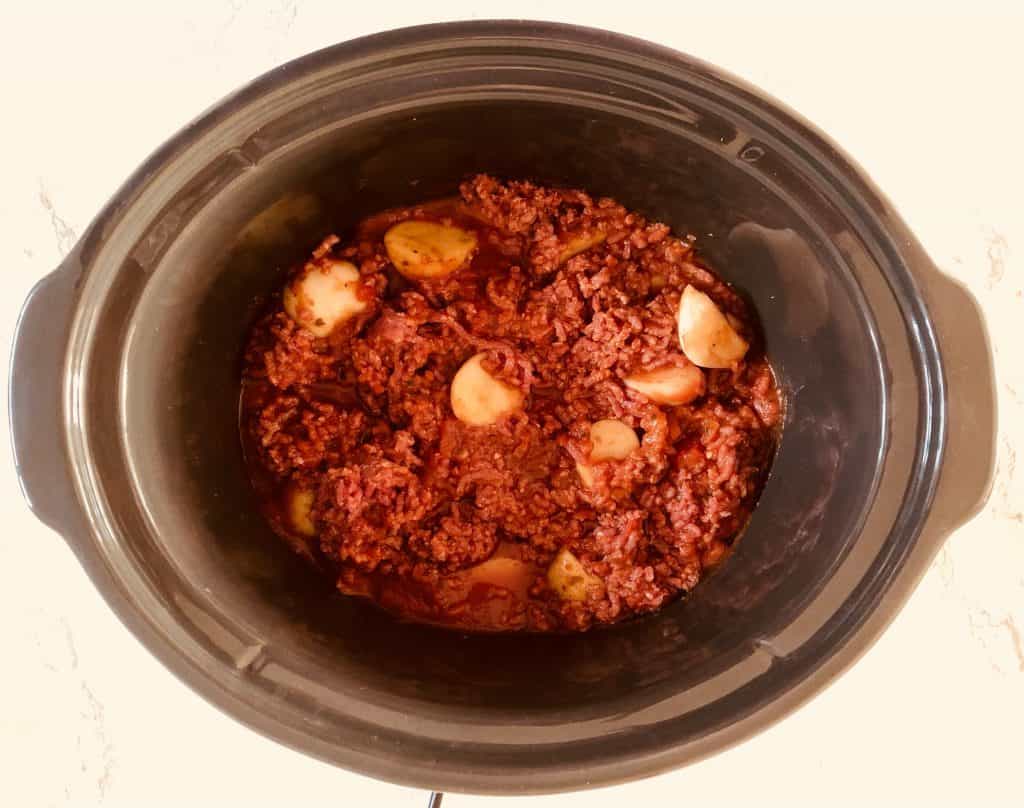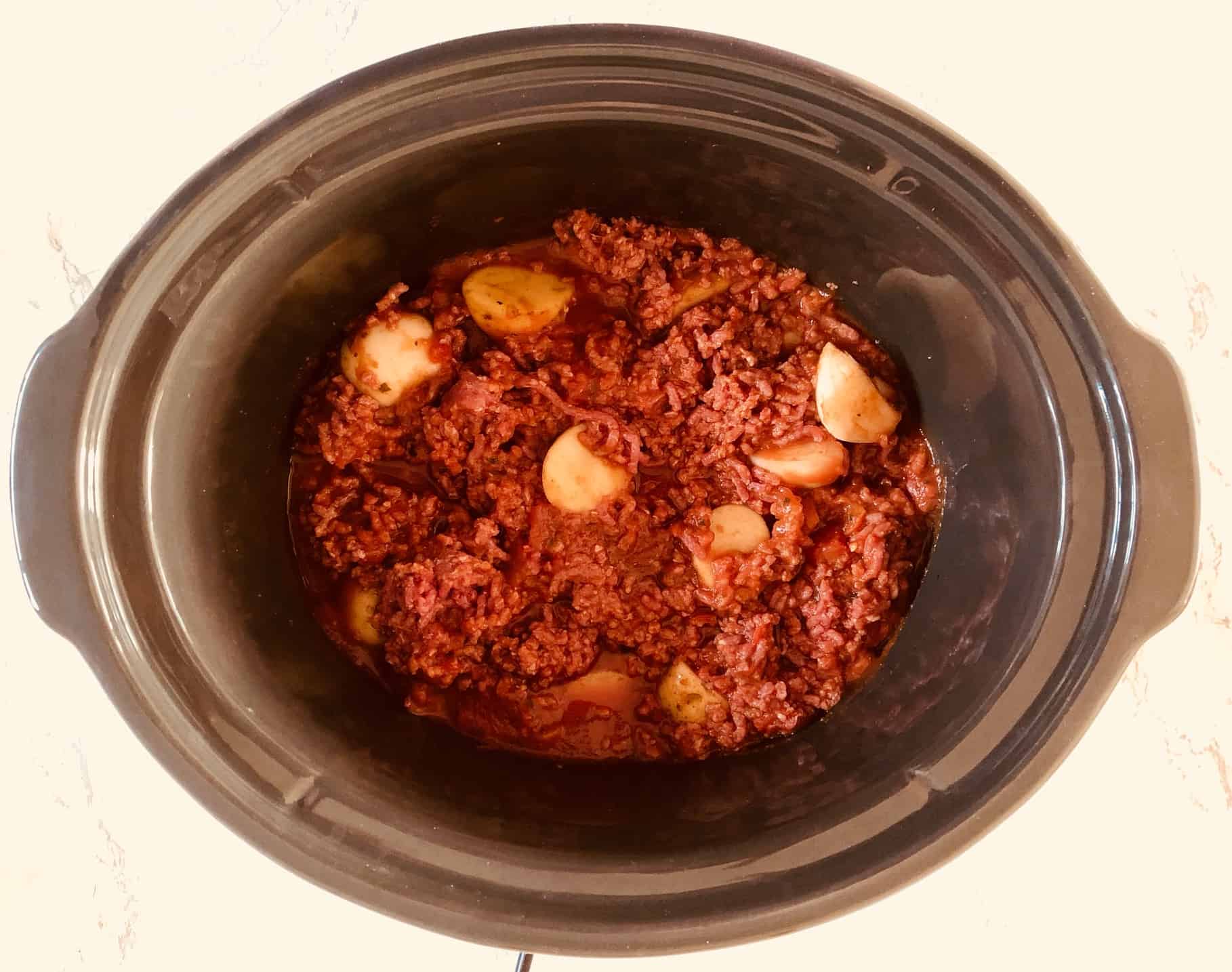 Once everything is nicely stirred together pop the lid on and leave it to cook on low for around 8 hours, depending on your day. A little longer will do it no harm. If you are adding in some frozen peas or spinach leaves add these in the last half an hour before you are ready to eat. When you add the peas/spinach, if it looks like it needs to be a little thicker just leave the lid off.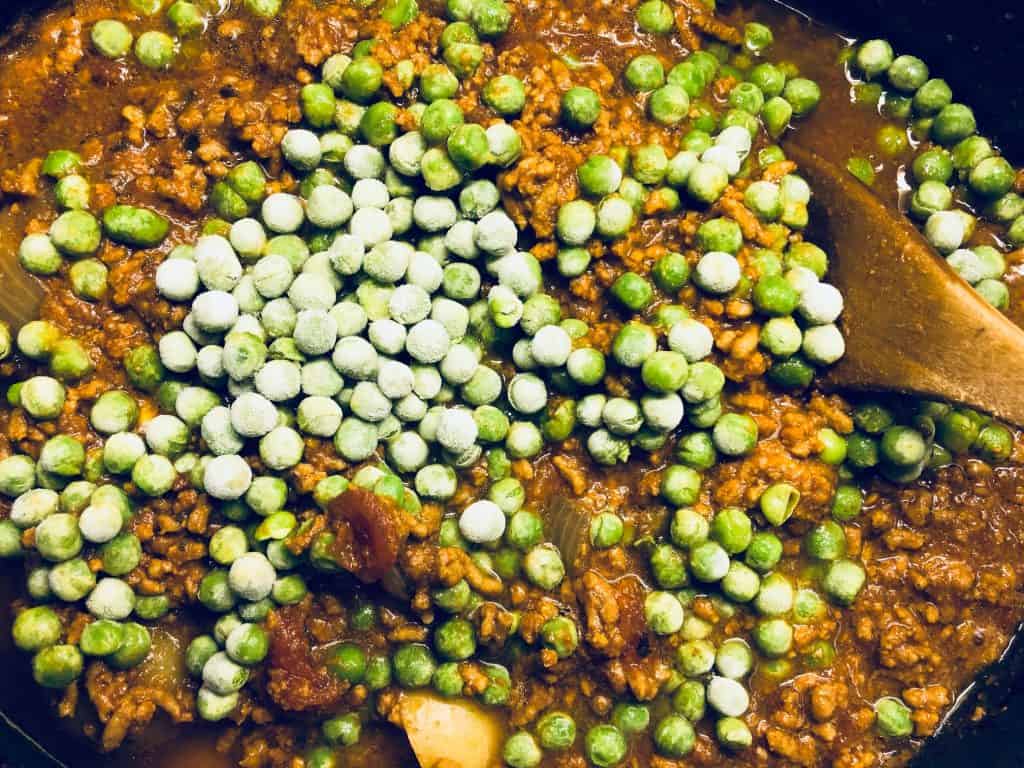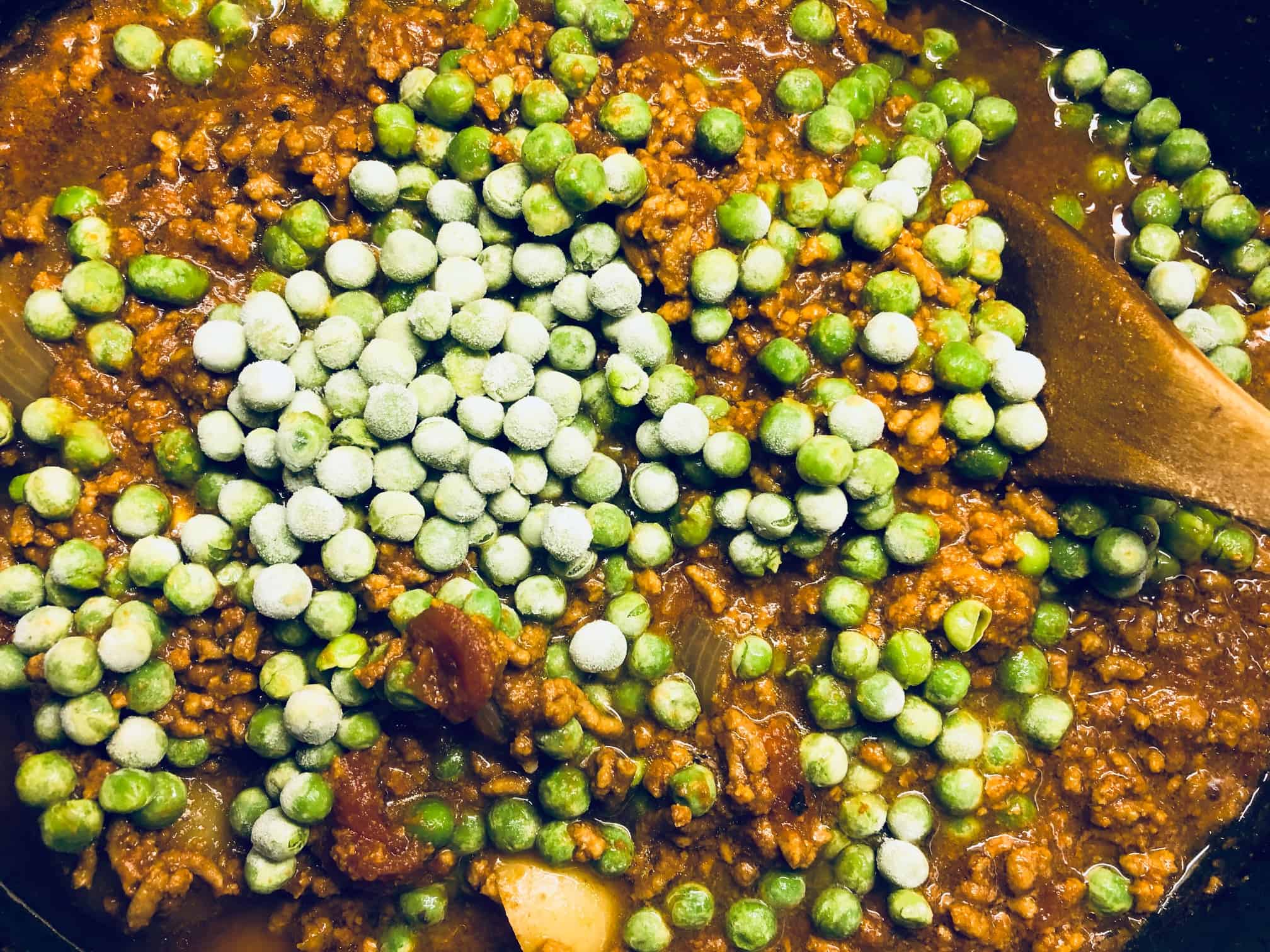 Usually Keema is served with Indian naan bread, but we just used pitta bread (because that's all we had!)
As always, if you have any questions or feedback I would love to hear from you – either in the comments or via email.
You might be interested in more Slow Cooker Recipes >>