Pork ribs are the perfect food to make in an air fryer. They come out so juicy and tender, and they're really easy to make.
This recipe is for air fryer BBQ pork ribs, but you can add any seasoning or sauces that you want.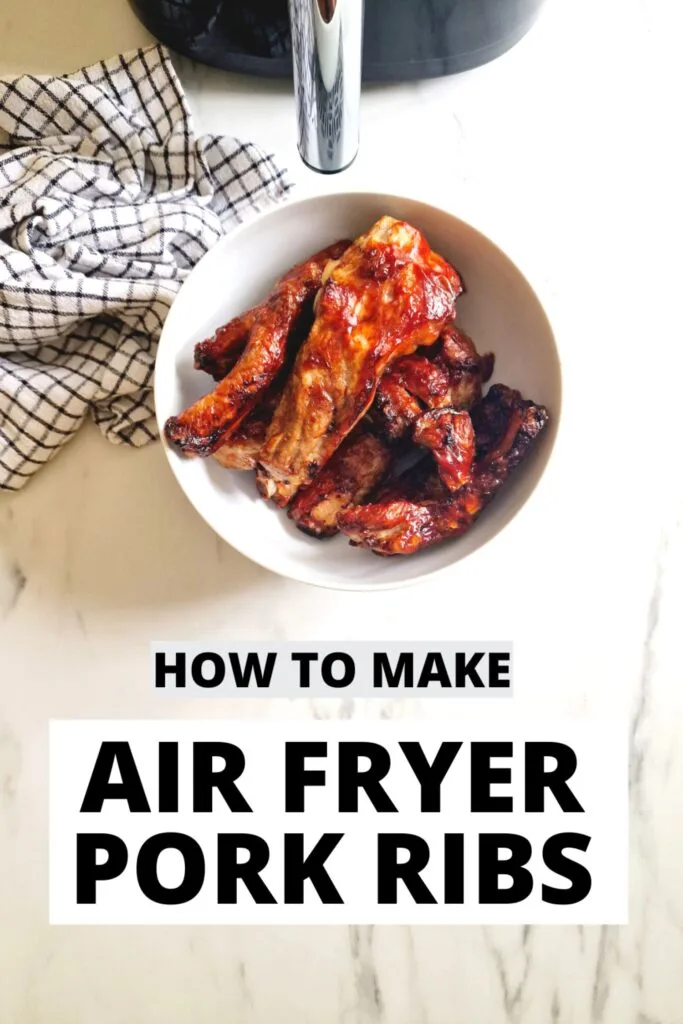 How To Make Air Fryer Pork Ribs
There are not a lot of steps to this recipe, making it ideal for a quick midweek dinner or a lunchtime snack.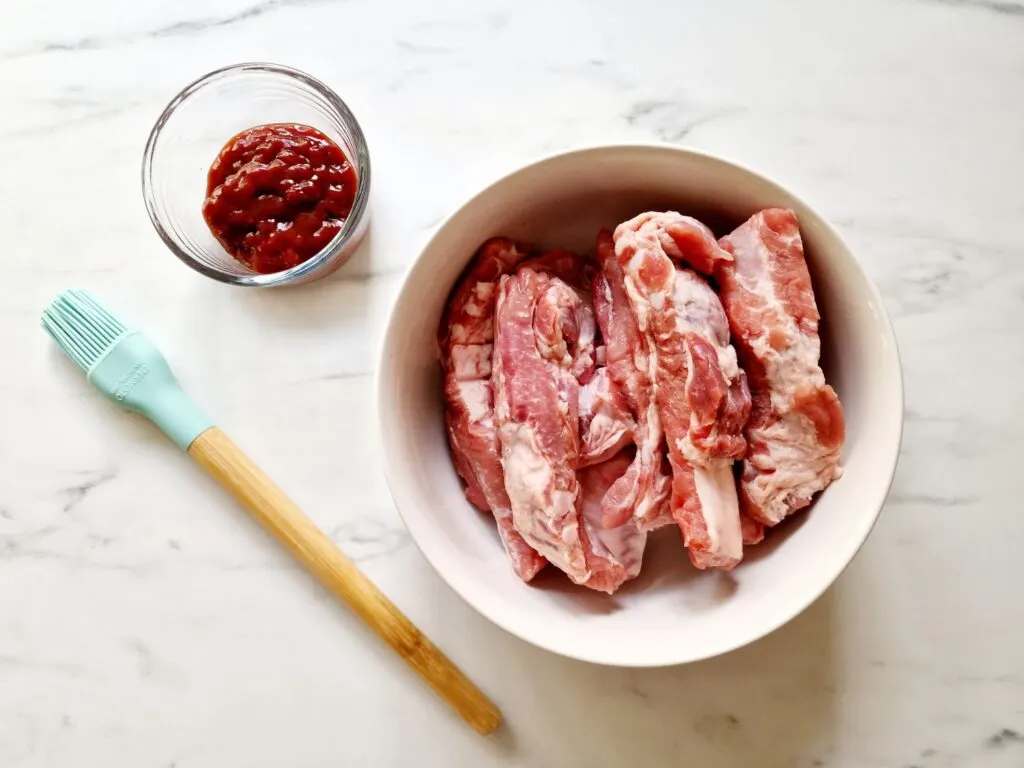 There are also only a few ingredients needed;
800g pork ribs
Salt and pepper for seasoning
100ml BBQ sauce (either your favourite bottle or a homemade version)
Preheat the air fryer to 200°C (400°F) and season the pork ribs with a little salt and pepper.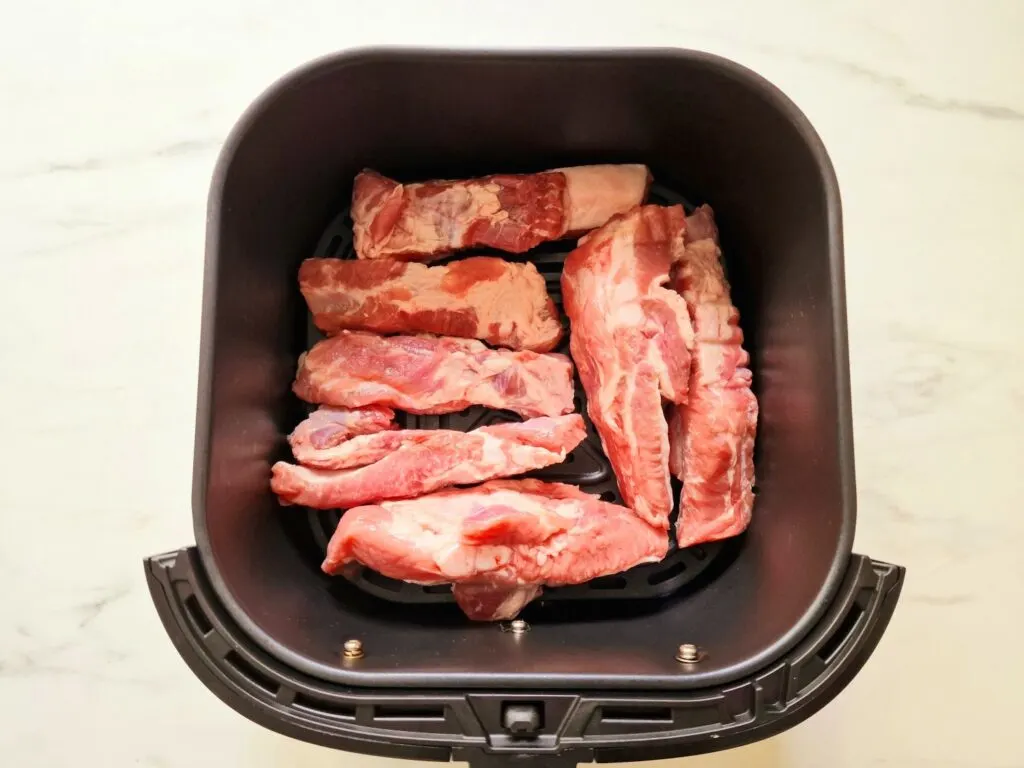 Lay the pork ribs in the air fryer basket and set the timer for 20 minutes.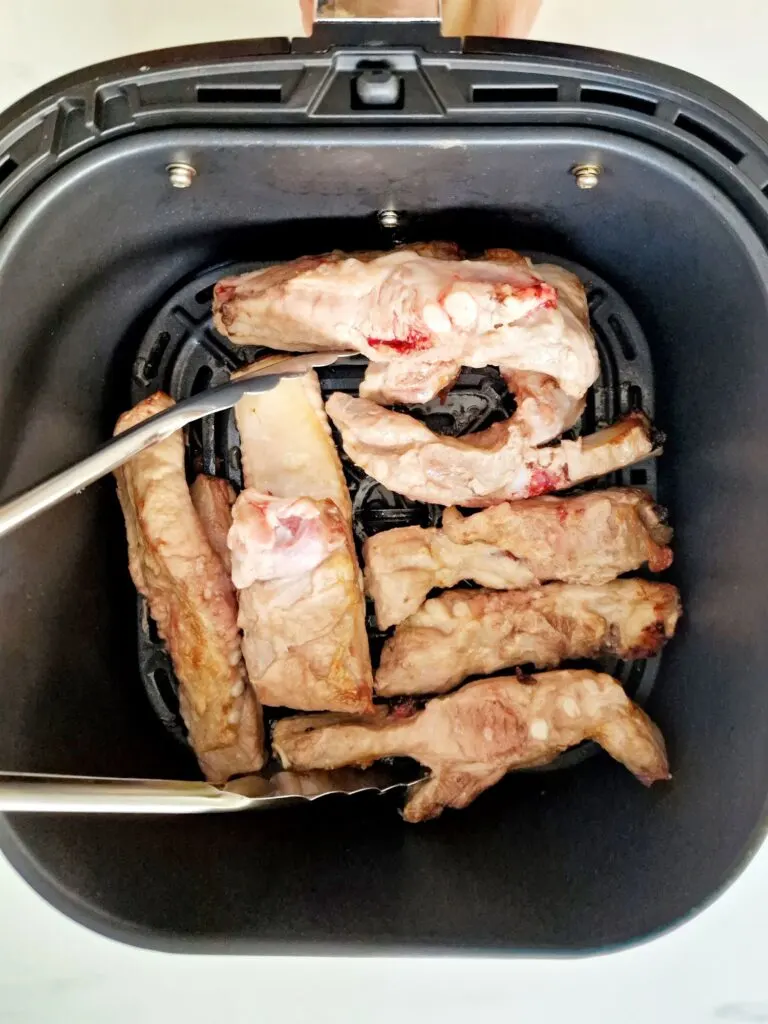 At the 10-minute mark, turn them over.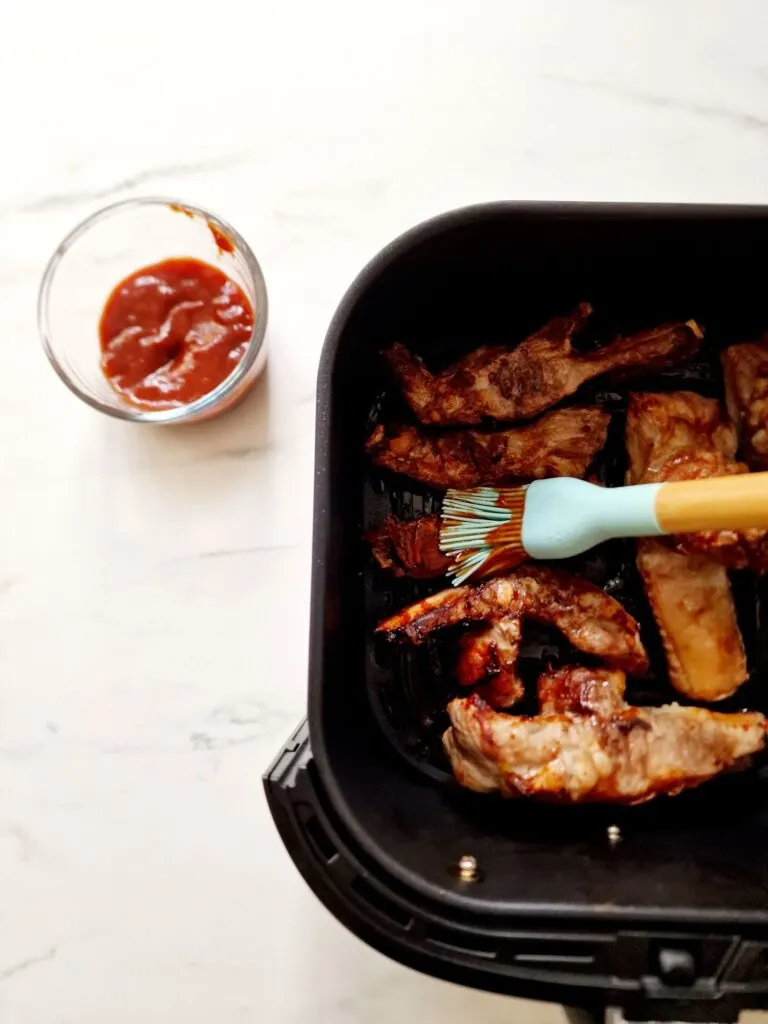 At 20 minutes, brush them all over with the BBQ sauce (or sauce of your choice) and return to the air fryer for a further 5 minutes.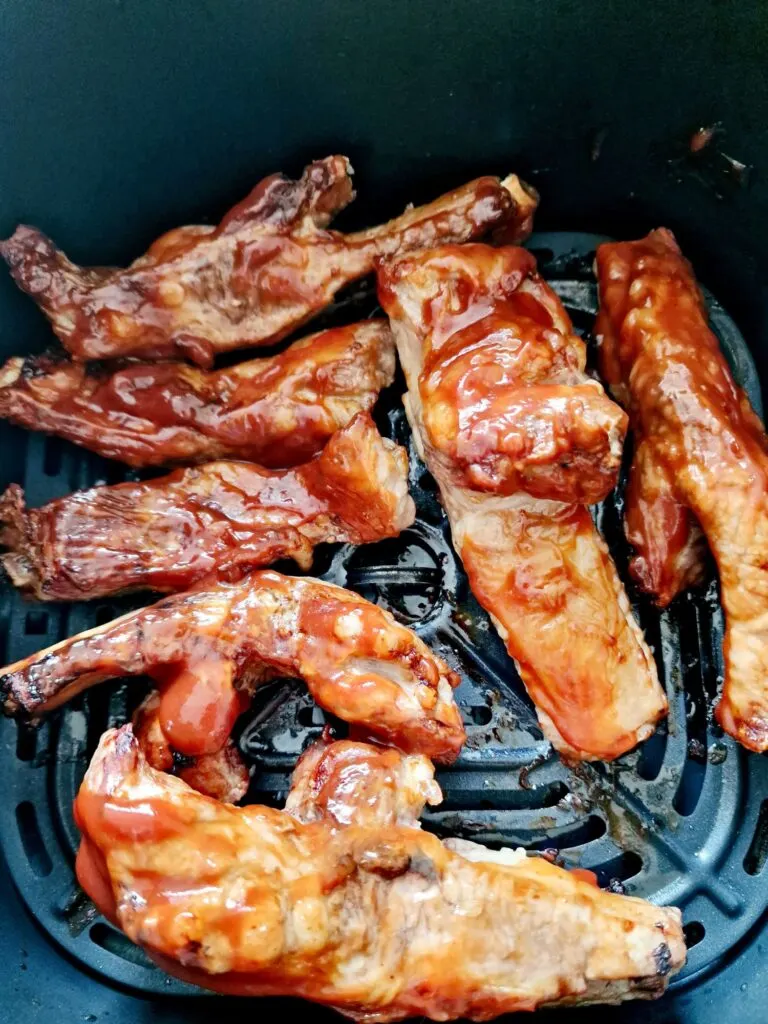 And that's it! Some tasty pork ribs cooked in the air fryer in only 25 minutes.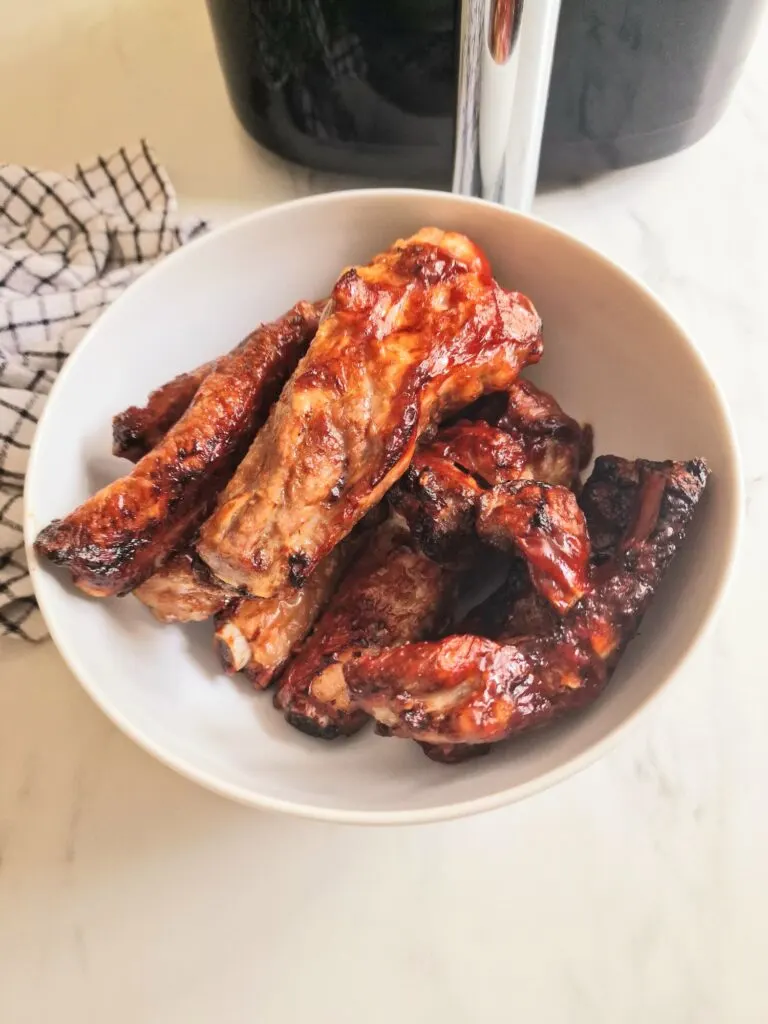 What To Serve With Pork Ribs
When it comes to ribs, there are countless possibilities for what to serve them with.
A simple green salad is always a classic choice, but mashed potatoes, wedges or Mediterranean roasted vegetables would be delicious for something heartier.
And if you have a dual air fryer, you can make any other air fryer recipe at the same time.