Mashed potatoes are a favourite side dish for many. They can be served as an accompaniment to many popular foods, including sausages, steak, fish, or chicken dishes.
What You Need To Make Mashed Potatoes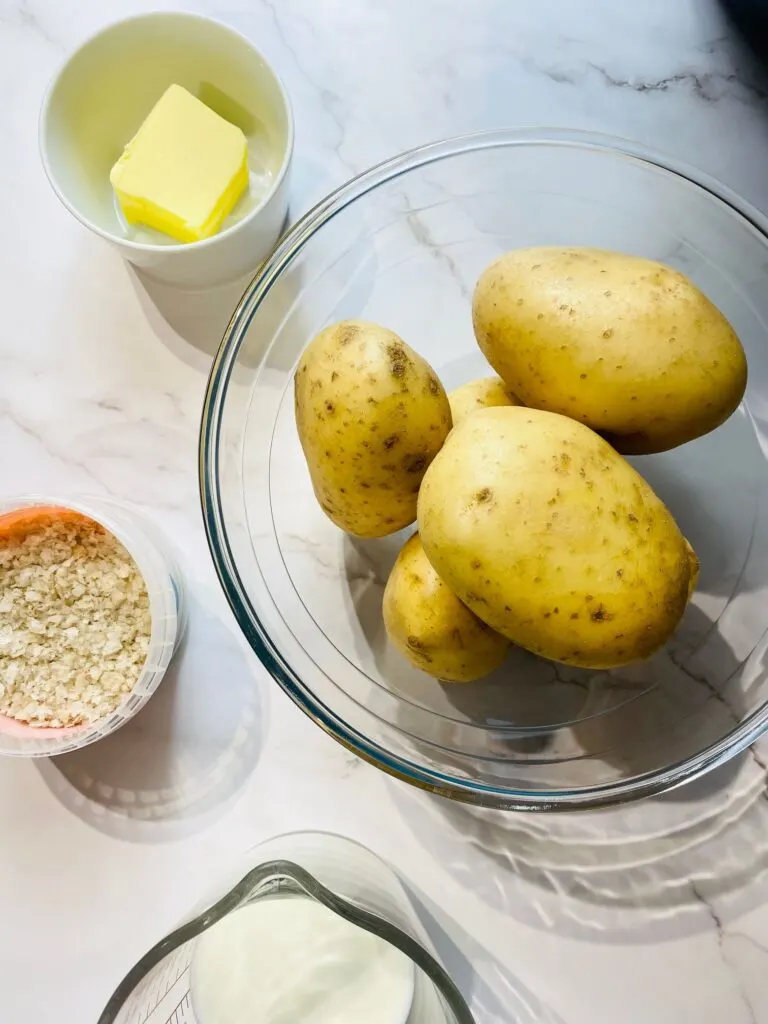 To make 4 servings:
1 kg Maris Piper or King Edward potatoes
150ml milk – I prefer to use full fat, but you can use semi-skimmed too
50g butter
Salt and pepper
Large saucepan
Potato masher or whisk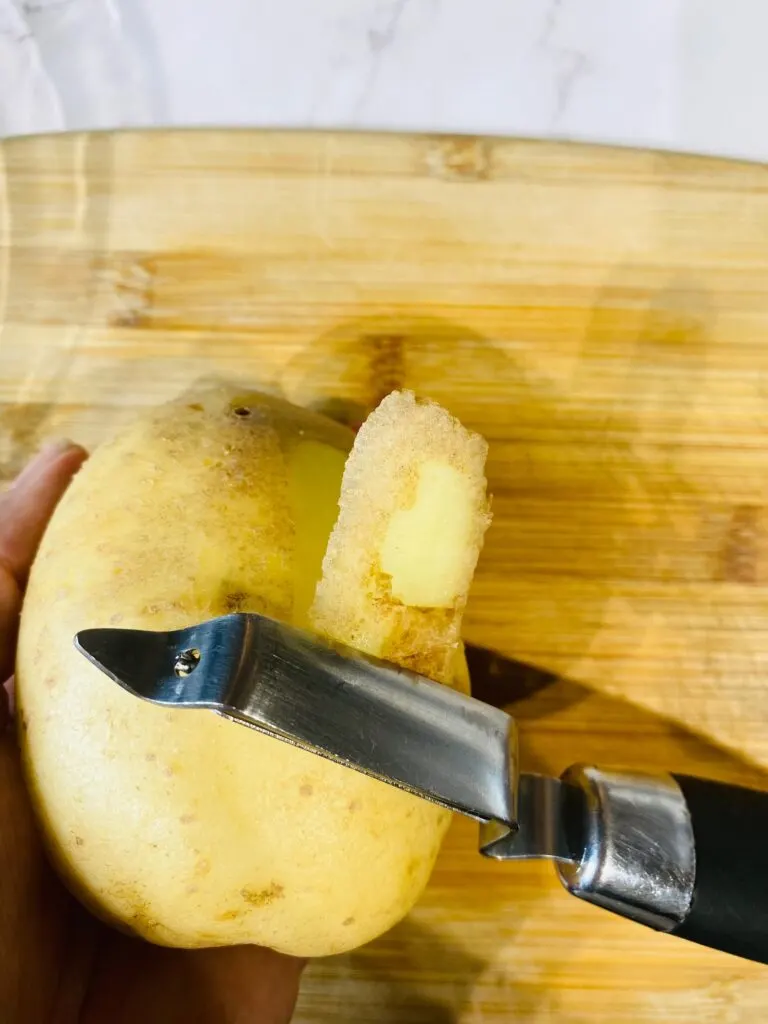 Peel the potatoes and chop them into similar sized chunks.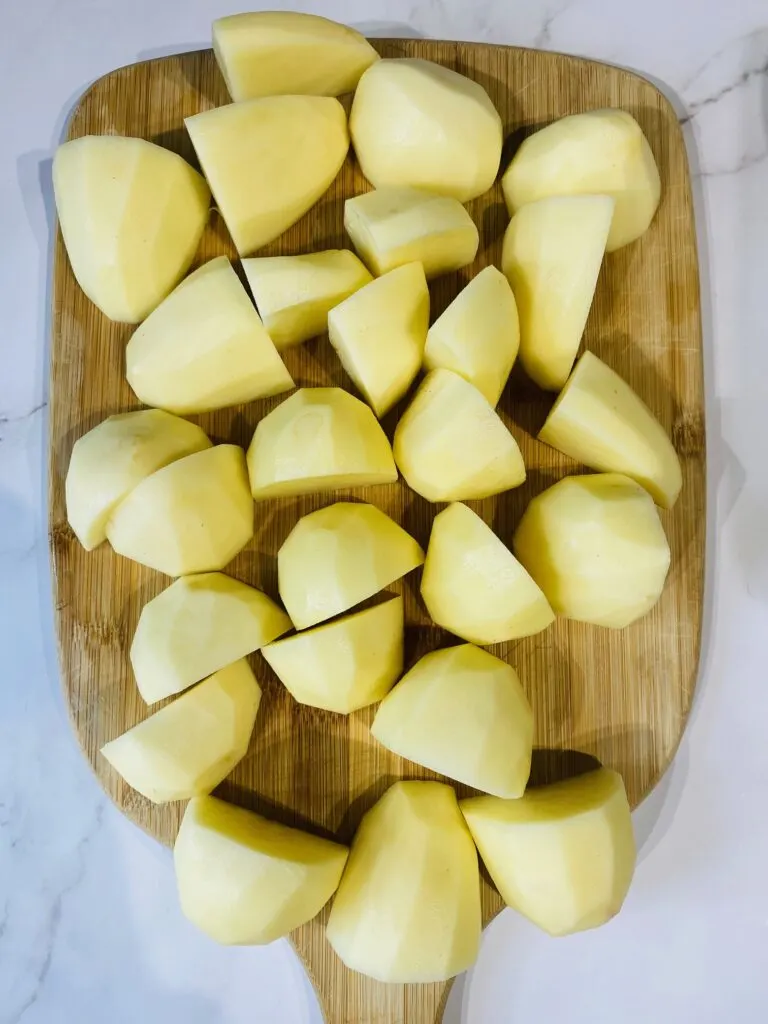 Bring a large pan of salted water to a boil and add the chopped up potatoes. Boil for about 15 minutes or until the potatoes are soft.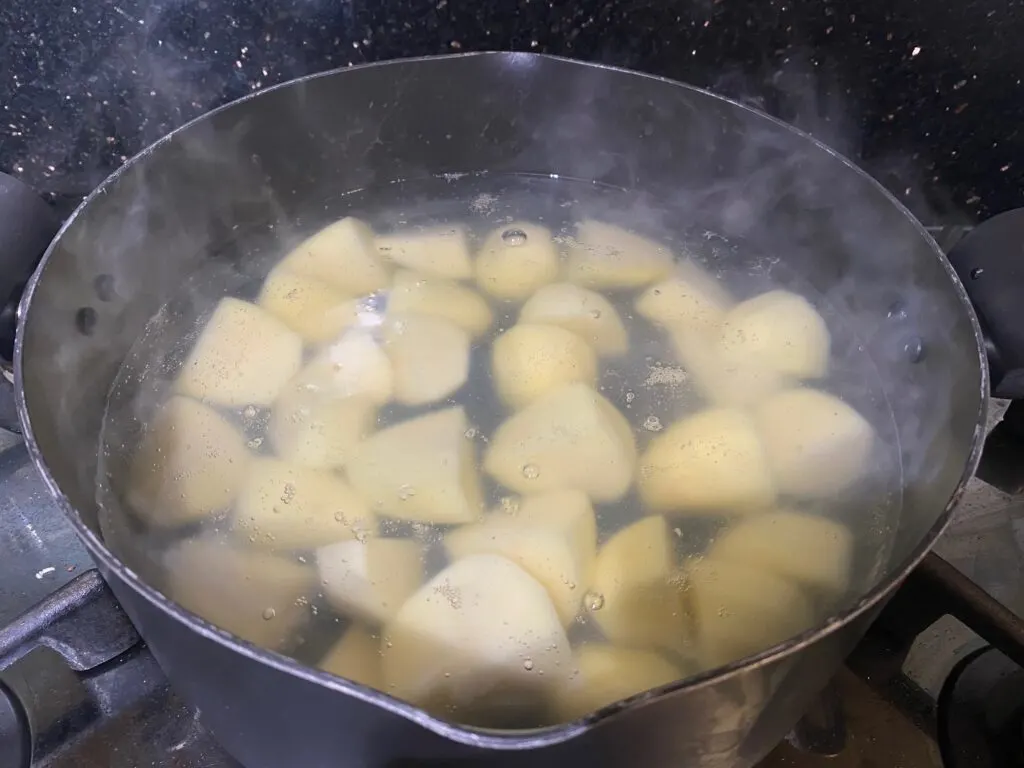 Drain the water using a colander and return the potatoes to the saucepan.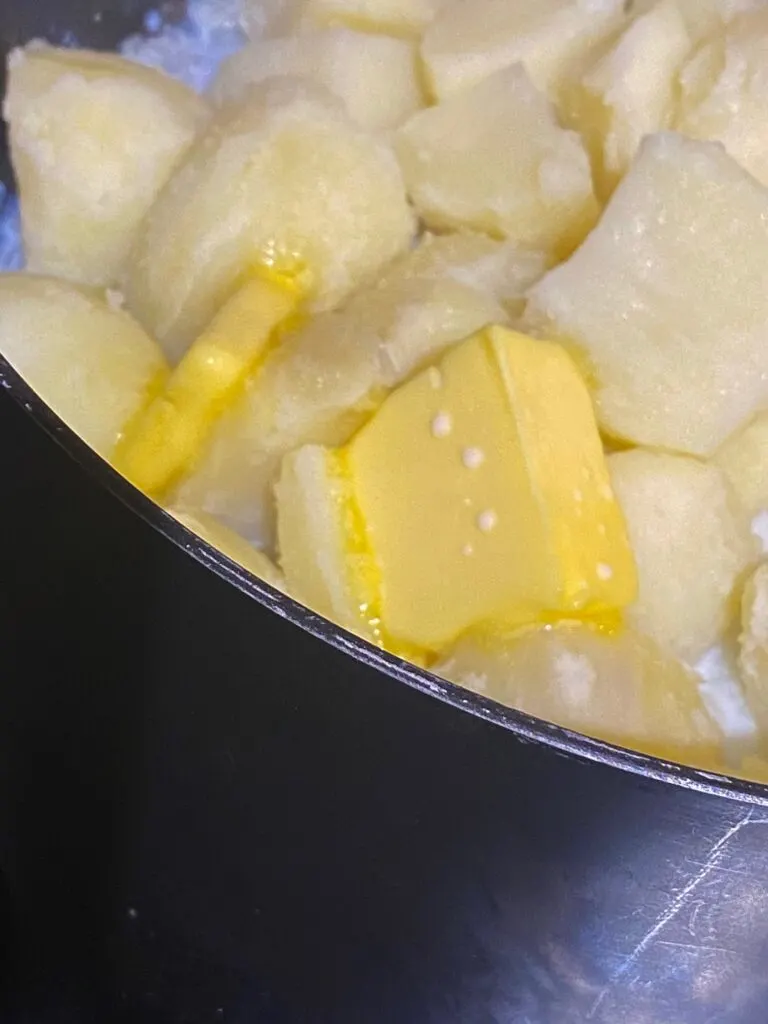 Add the butter, milk, and some salt and pepper. Mash everything together with a potato masher until smooth.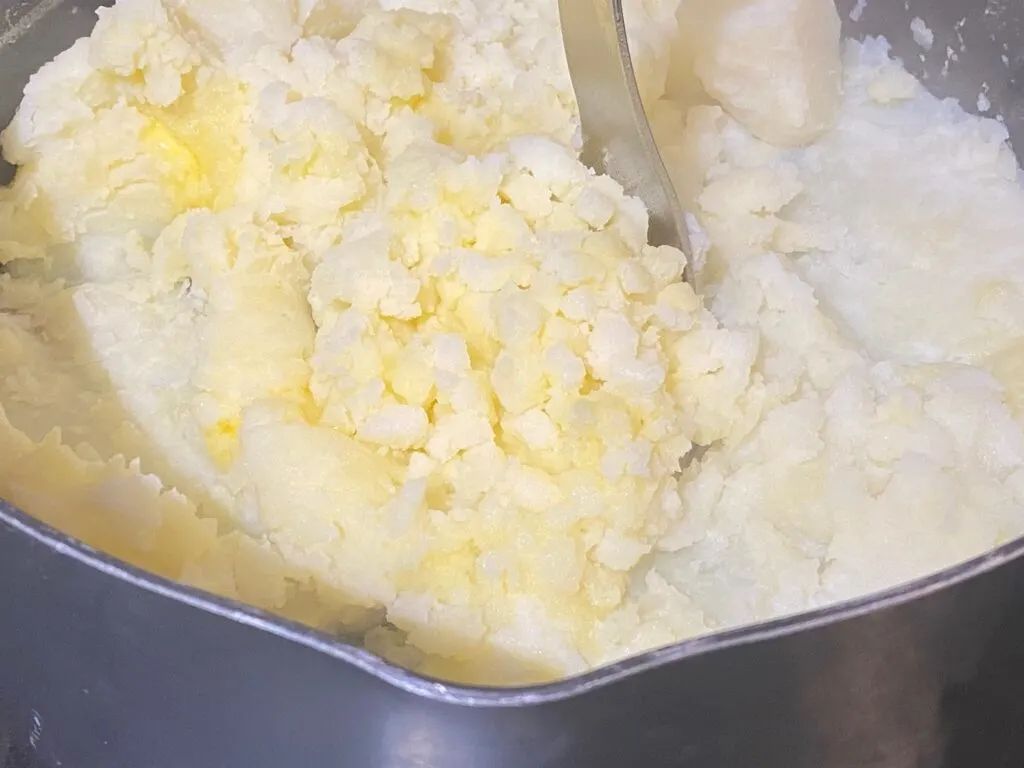 If required, add some more milk to make a smoother mash.
What Are The Best Potatoes For Mashed Potato?
Maris Piper and King Edward are suitable varieties to use for mashed potatoes. Floury potatoes are the best type of potato to use as they tend to have a higher starch content. Potatoes with more starch will break down more efficiently and be easier to mash.
Try to avoid using waxy potatoes as these won't break down as well.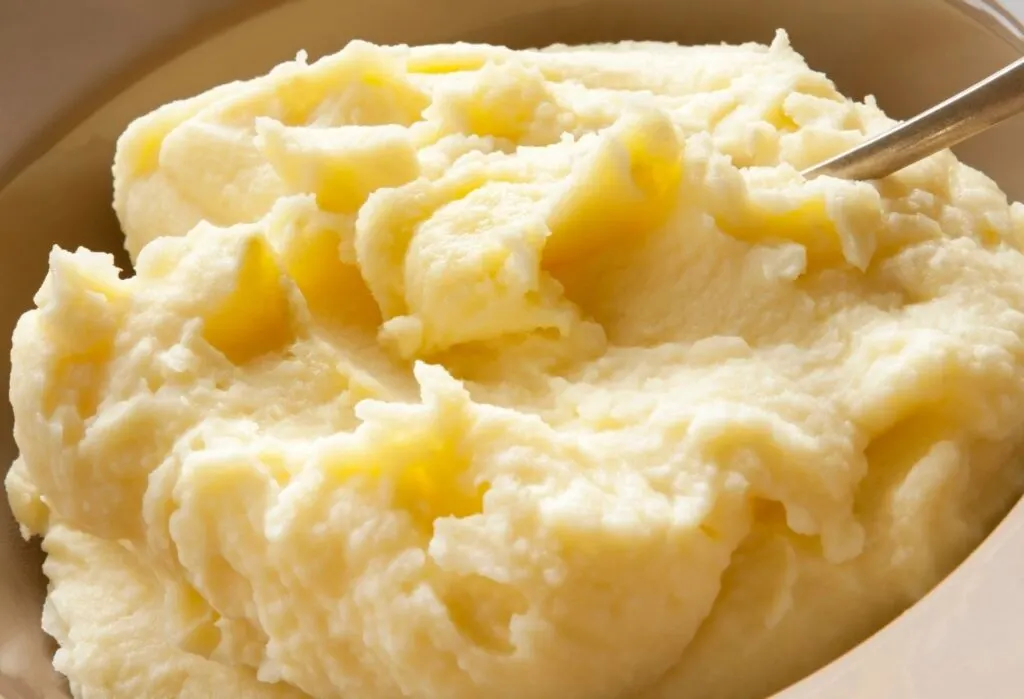 How To Make Creamy Mashed Potato
Adding butter and milk will result in a creamy mashed potato; however, for a more indulgently creamy mash, you can add some cream or replace the milk with the cream.
How To Make Cheesy Mashed Potato
After mashing the boiled potatoes, add some grated cheese and stir in until melted. You can use any cheese that melts well – Cheddar, Gouda and Mozzarella are all excellent options.
Can You Make Mashed Potato In A Microwave?
Mashed potatoes can be made in the microwave. Add the peeled and chopped potatoes to a safe microwave bowl and cook on high for about 8 to 10 minutes, stirring regularly. When the potatoes are soft (you should be able to pierce them with a fork), add the milk and butter as per this recipe and mash.
How Long Will Mashed Potato Keep In The Fridge?
Mashed potatoes can be kept in the fridge for up to 5 days.
Can You Freeze Mashed Potatoes?
Mashed potatoes can also be frozen. Cook the potatoes as per this recipe and cool down before transferring them to a freezer bag or freezer-proof container. Mashed potatoes can be kept in a freezer for up to 6 months.
Reheating Mashed Potato
You can reheat mashed potato in a saucepan on the hob; just place the mashed potato in the pan and cook on low heat until cooked through.
You can also reheat mashed potatoes in a microwave. Place in a microwave-safe bowl and heat on low power for about 5 minutes.
What To Eat With Mashed Potatoes
Leftover Mashed Potato Recipes
Mashed Potato Fries
Potato Cakes
Potato Waffles
Bubble and Squeak
Potato Pancakes
I hope you enjoy this mashed potato recipe! What's your favourite way to enjoy mashed potatoes?