Sausage casserole is a hearty dish that has become a family favourite for us. It is easy to put together and cook in the Ninja Foodi, perfect for a quick mid-week dinner!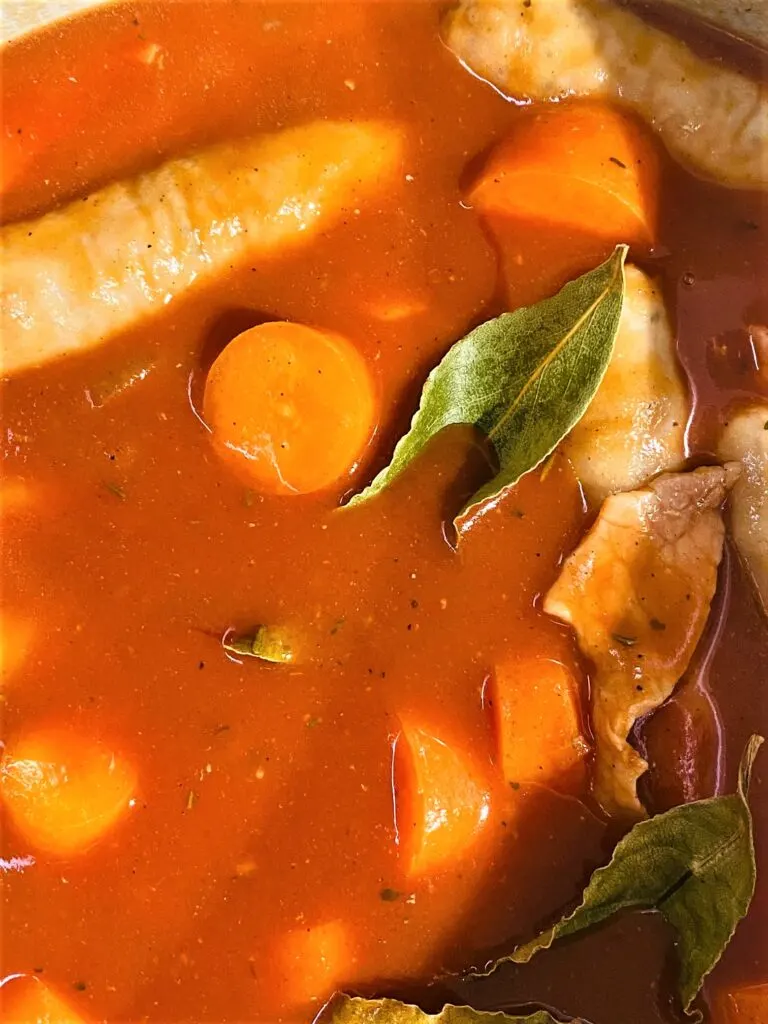 How To Make A Sausage Casserole In A Ninja Foodi
The Ninja Foodi is ideal for making a quick sausage casserole. By using the pressure cooker function you will be reducing the cooking time when compared to cooking a traditional sausage casserole on the hob, or, an even slower way, a slow cooker sausage casserole – although this is perfect for those days when you are out of the house!
Related: Ninja Foodi Recipes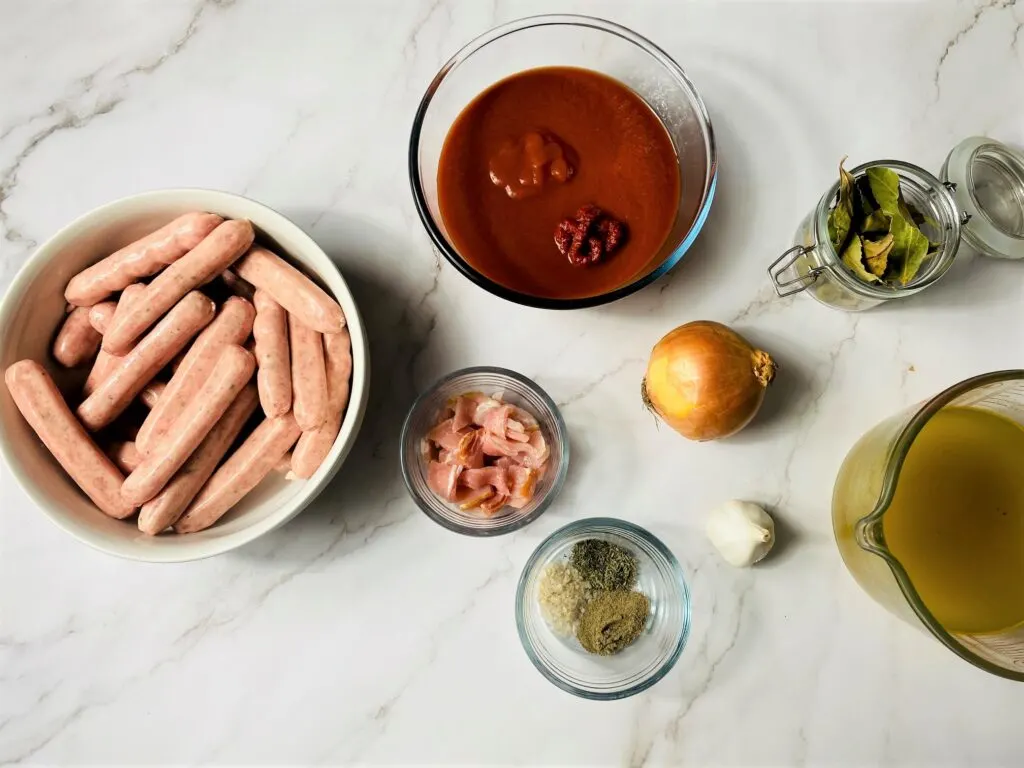 What You Need:
1 tbsp olive oil
1 onion
2 cloves garlic
8-12 sausages
6 rashers bacon, chopped
4 carrots
Frozen peas (or alternative green vegetable of your choice)
Passata or tinned tomatoes
1 tbsp tomato puree
1 tbsp Worcestershire sauce
300ml vegetable stock
2 bay leaves
1 tsp dried mixed herbs
Salt and pepper according to taste
The beauty of any casserole is that you can vary the ingredients that you include. For example, you can add what seasonal vegetables you have available, or just bulk the above ingredient list out by including celery, leeks and perhaps some new potatoes.
You can use any type of sausage, I used chipolatas but other varieties work just as well.
Making It:
Sausages always taste better when they have been browned. You can do this directly in the Ninja Foodi, or separately under a grill. I browned them using the 'Sear/Saute' function in the Ninja Foodi, together with the onions, but I found they didn't really brown up enough. Next time I will try sealing them using the air fryer function.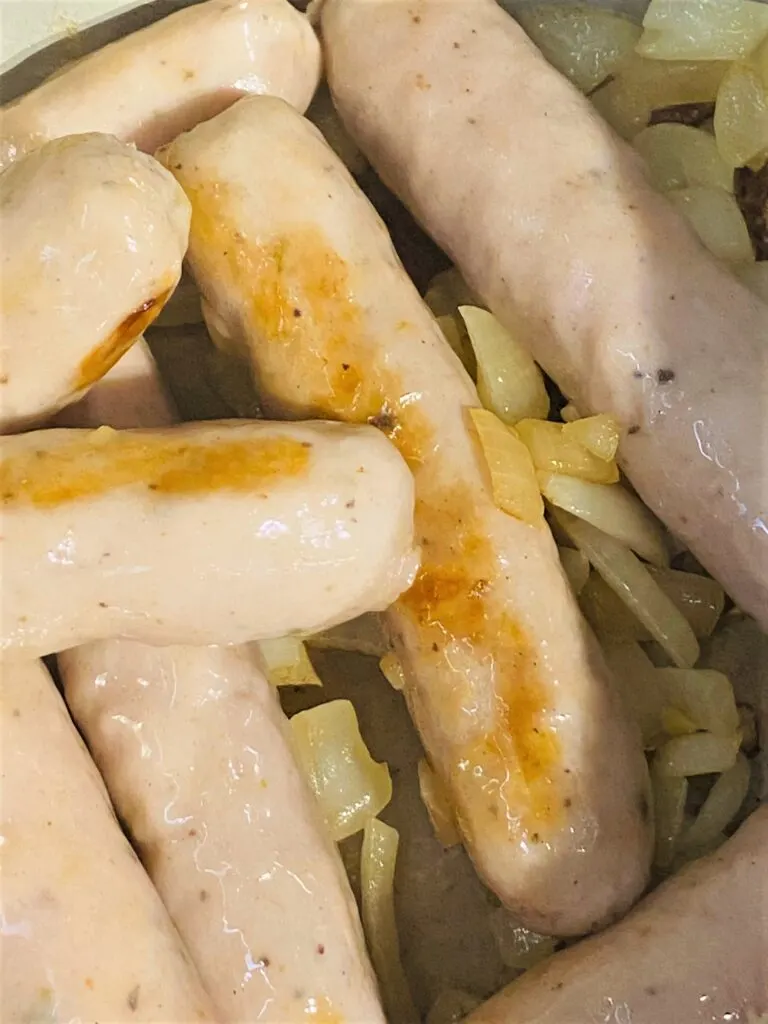 Add the remaining ingredients and give everything a good stir.
Switch to the pressure cooker function, place the pressure cooker lid on the Ninja Foodi and set it to 'seal.' Cook on high pressure for 15 minutes and then let it release naturally for 10 minutes before performing a quick release.
The pressure cooker will take about 10 minutes to come to pressure so remember to factor this into your cooking time.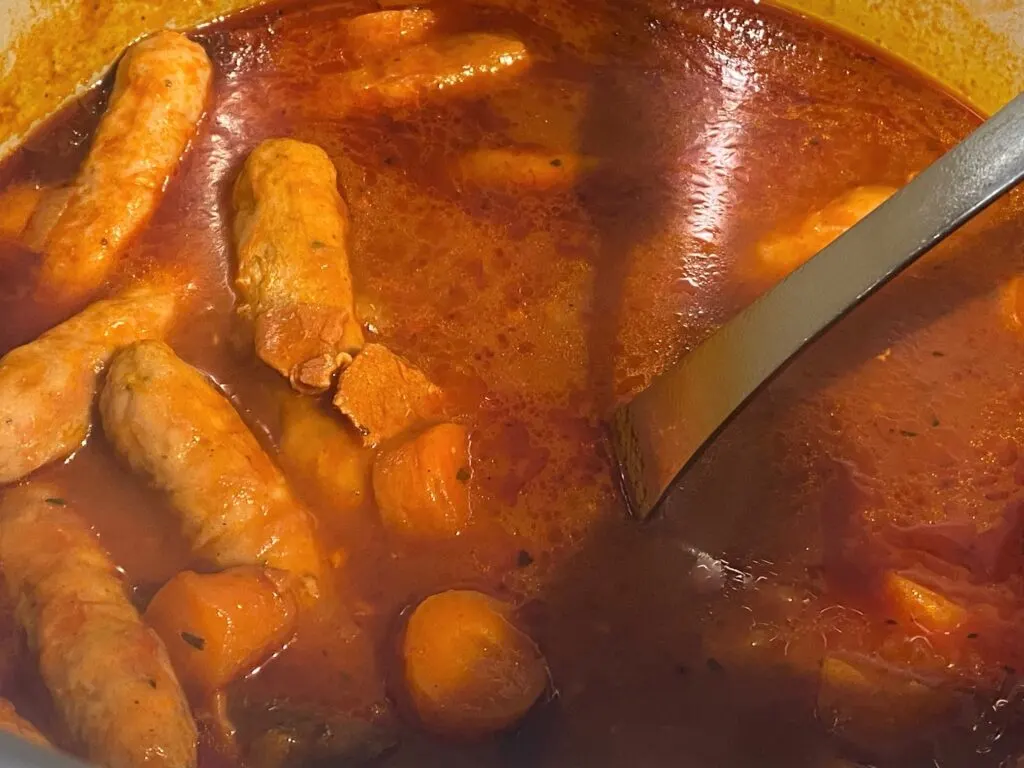 What To Serve With A Sausage Casserole
If you haven't included potatoes in the Ninja Foodi you can serve with your choice of side. I love sausage casserole with mashed potato but you can serve it with your favourite side!
More Ninja Foodi Recipes
I hope you enjoyed this Ninja Foodi Sausage Casserole recipe. Let me know in the comments if you make it!