There are many different types of sausages out there – some of them you may have never even heard of!
In this article, we will discuss all types of sausages: fresh, cooked and cured. We will also talk about their origins and how sausages are cooked in preparation for eating.
What is a sausage?
Well, in the simplest terms, it's meat that has been seasoned and stuffed into natural or artificial casings. The word "sausage" comes from the Latin word "salsus", which means salted.
British Sausages
According to the English Breakfast Society, there are over 400 different types of sausages produced nationally.
In Britain, sausages are typically made of pork, but other types of meat and flavourings are becoming more popular.
Sausages appear on many dinner tables throughout the country, with popular classics such as toad in the hole, sausage casserole, sausage and mash, sausage rolls and of course as a hot dog.
Many sausage varieties in Britain are regional, where recipes are a closely guarded secret, having been passed down through the generations.
Cumberland Sausage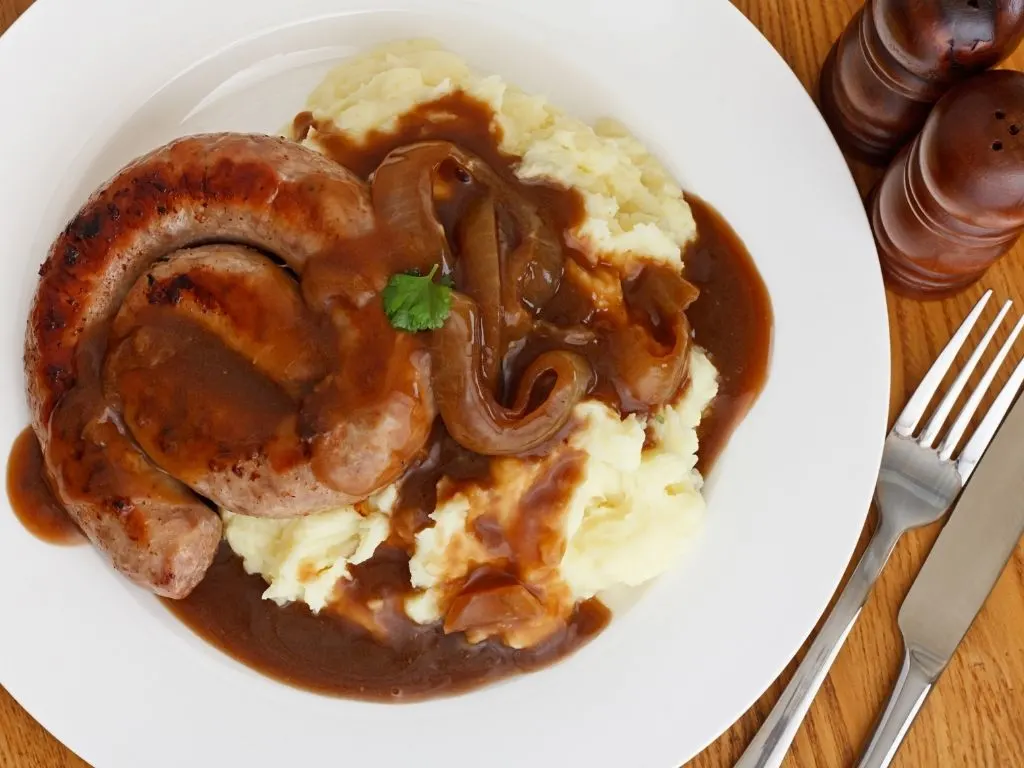 Cumberland sausages are a famous British sausage originating in the County of Cumberland, now part of Cumbria. The Cumberland is made from pork, rusk, water, black pepper and herbs. The pork in a Cumberland sausage is chopped rather than minced.
Cumberland sausages are perfect with mashed potato, peas and onion gravy.
Lincolnshire Sausage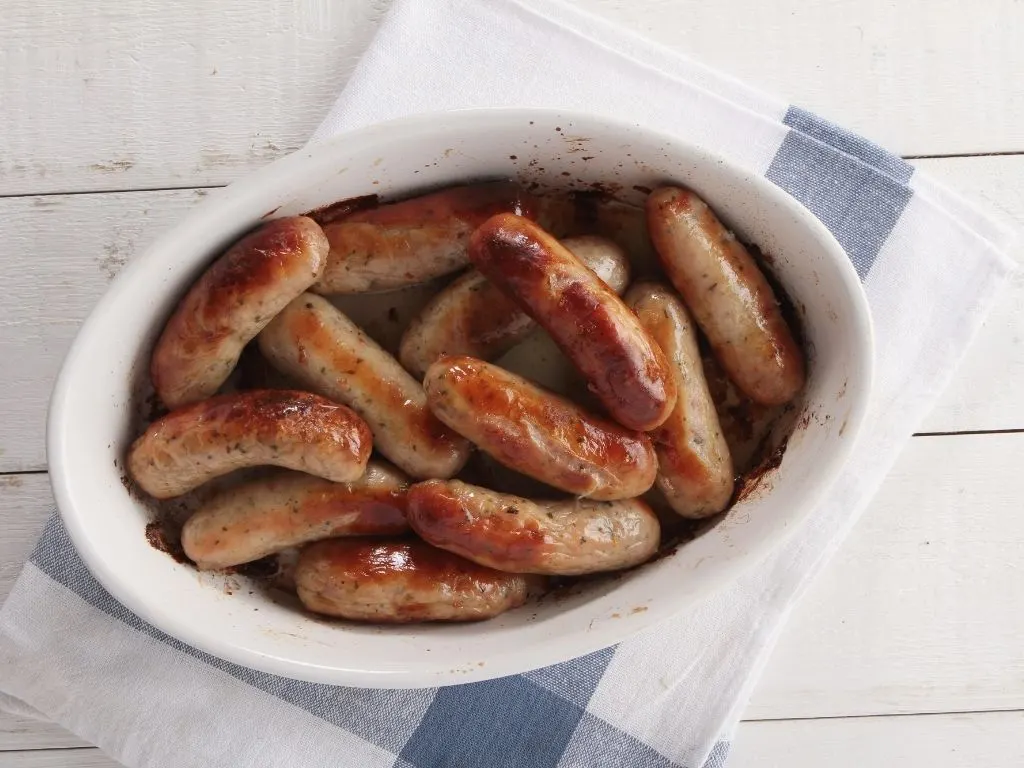 As the name would suggest, these sausages originated in the county of Lincolnshire. Unlike the Cumberland sausage, Lincolnshire sausages are coarsely ground, with the main herb being sage.
Every October, the Lincolnshire Sausage Festival takes place in celebration of the famous sausage!
Lorne Sausage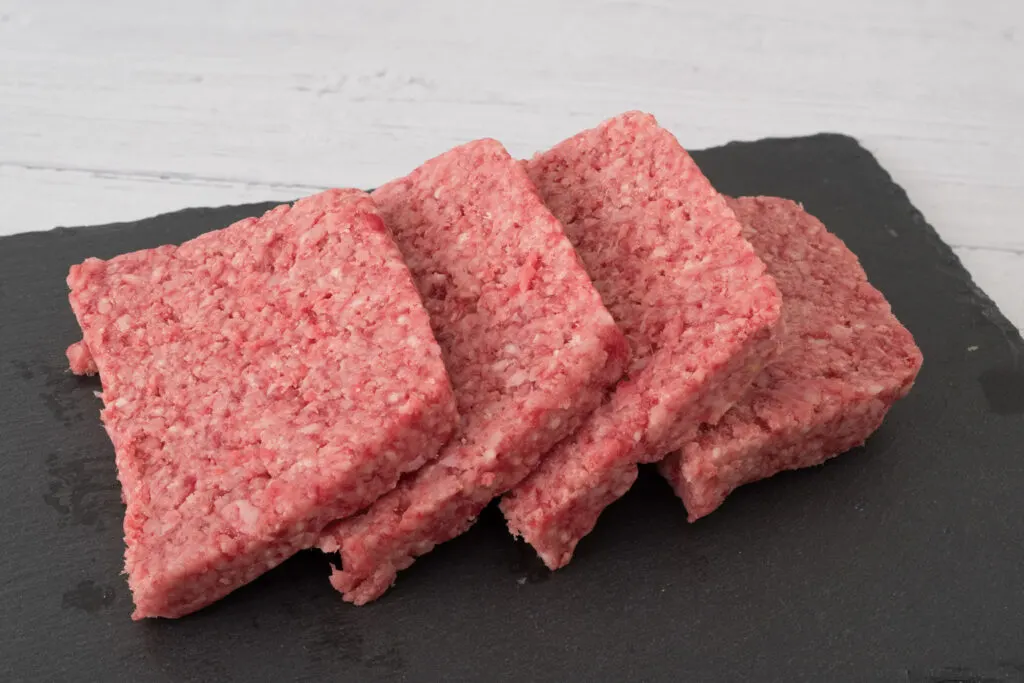 The Lorne sausage is a Scottish variety of pork and beef, the origins of which are not entirely known.
What makes the Lorne sausage different to other varieties is that it has no casing and is made as a square.
A Lorne sausage is made from a combination of minced pork and beef mixed with rusk and spices.
Glamorgan Sausages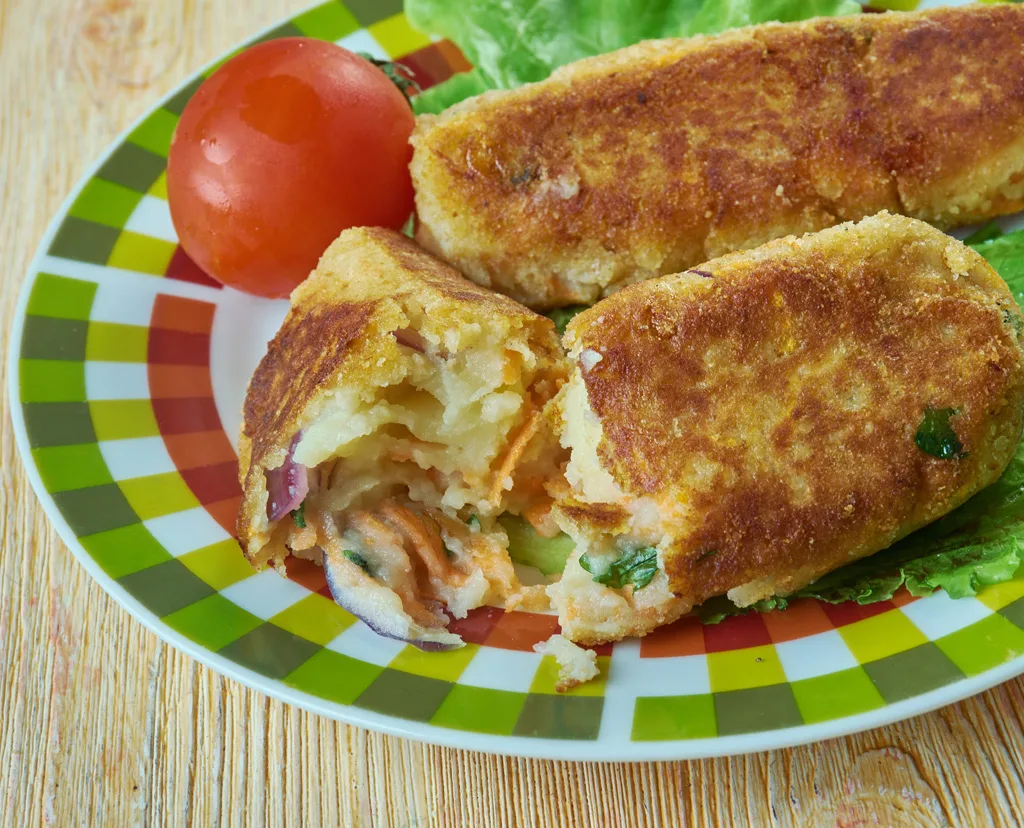 Glamorgan sausages are typical Welsh sausages that are vegetarian, made from a mixture of cheese and leek and coated in breadcrumbs.
Traditionally, the type of cheese used is Caerphilly, mixed with shredded leek and then covered in an egg, breadcrumb and milk mixture. They are then fried.
Saveloy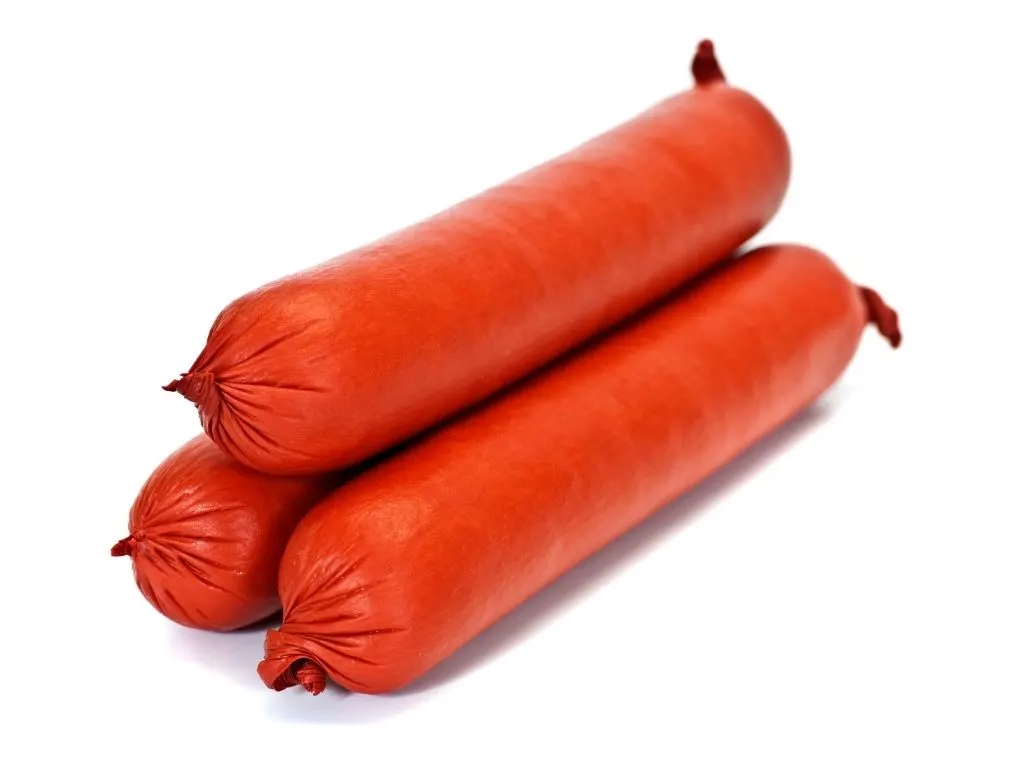 This is a sausage from England that contains finely ground pork and sometimes beef and is bright red/pink in colour. Saveloy sausages are a favourite at many fish and chip shops across Britain.
Saveloys are heavily spiced and seasoned and are usually cooked by boiling or grilling them.
And yes, you can eat the skin of a saveloy!
Chipolatas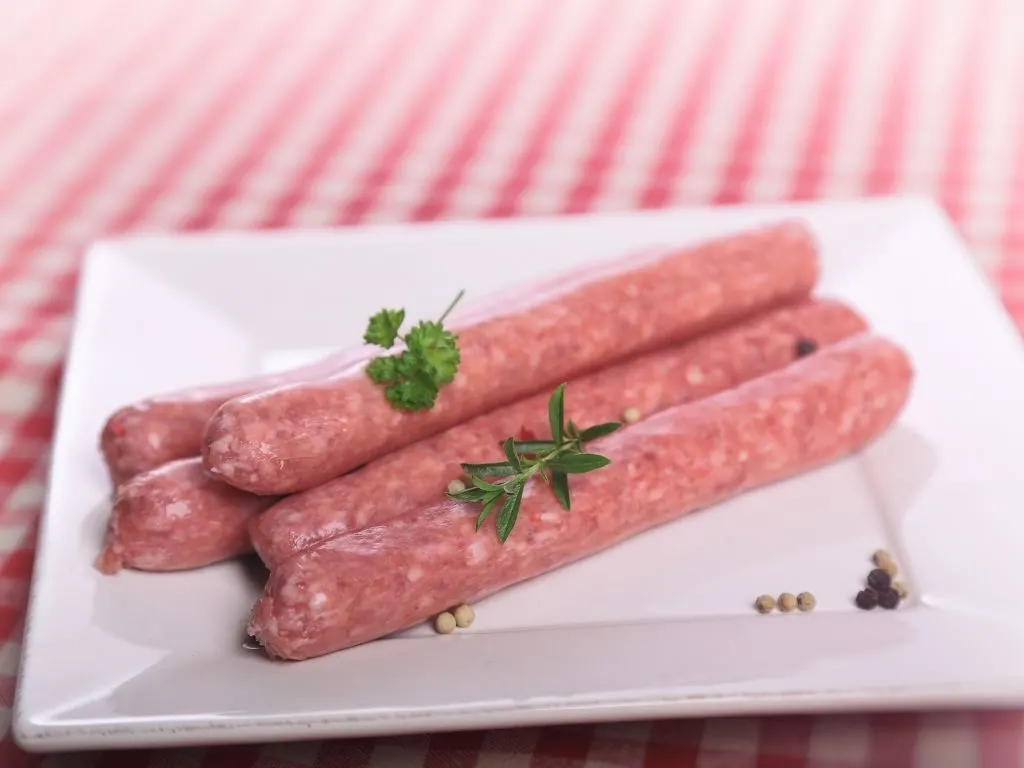 Although there doesn't seem to be a definitive answer to the origin of chipolatas (some sources suggest France, others Italy), they are consumed and enjoyed so much in the UK I have included them here.
Chipolatas are often used for pigs in blankets due to their thinner size and regularly served with an English Breakfast. They are also a good choice for putting in finger rolls to make hotdogs.
German Sausages
Bratwurst
This German sausage has been around since the 13th century and is made from finely ground pork, beef, or veal with spices like nutmeg, pepper, ginger, and mace.
Spanish Sausages
Chorizo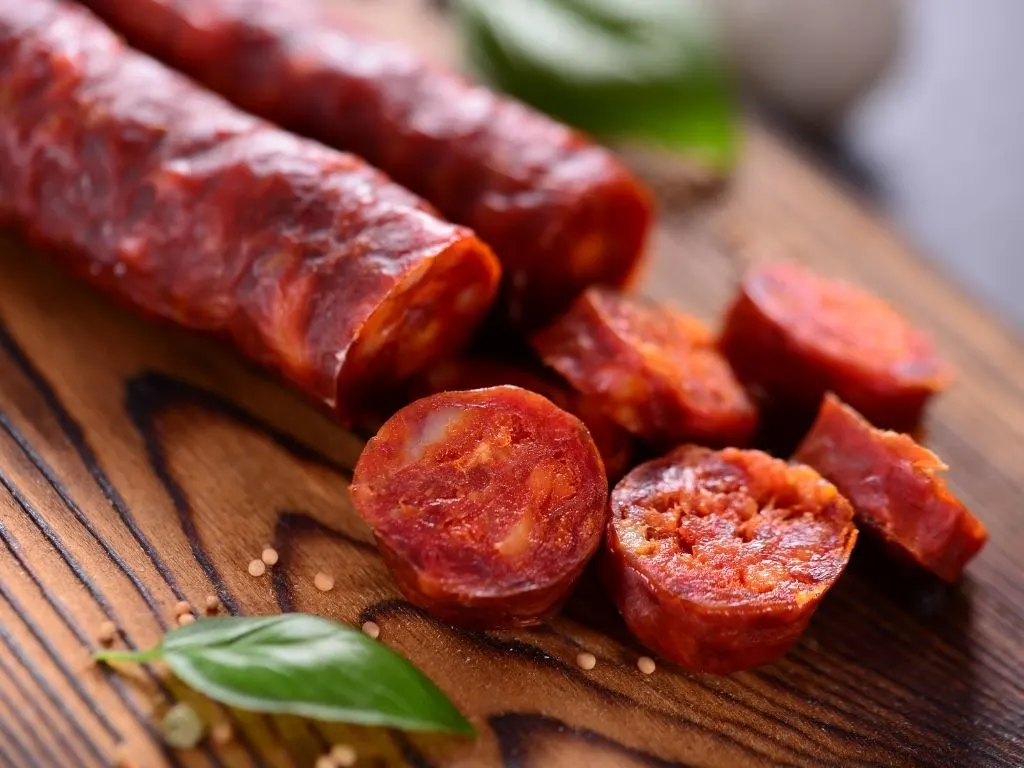 This Spanish-style sausage is usually made of pork but can also be made of chicken or turkey with paprika and garlic as the main ingredients. Its spicy and salty flavour comes from red wine vinegar or pimentón (smoked paprika).
Chorizo can be enjoyed on its own, or added to different recipes such as chicken and chorizo traybake, chicken and chorizo soup and slow cooker chicken and chorizo.
French Sausages
Boudin Blanc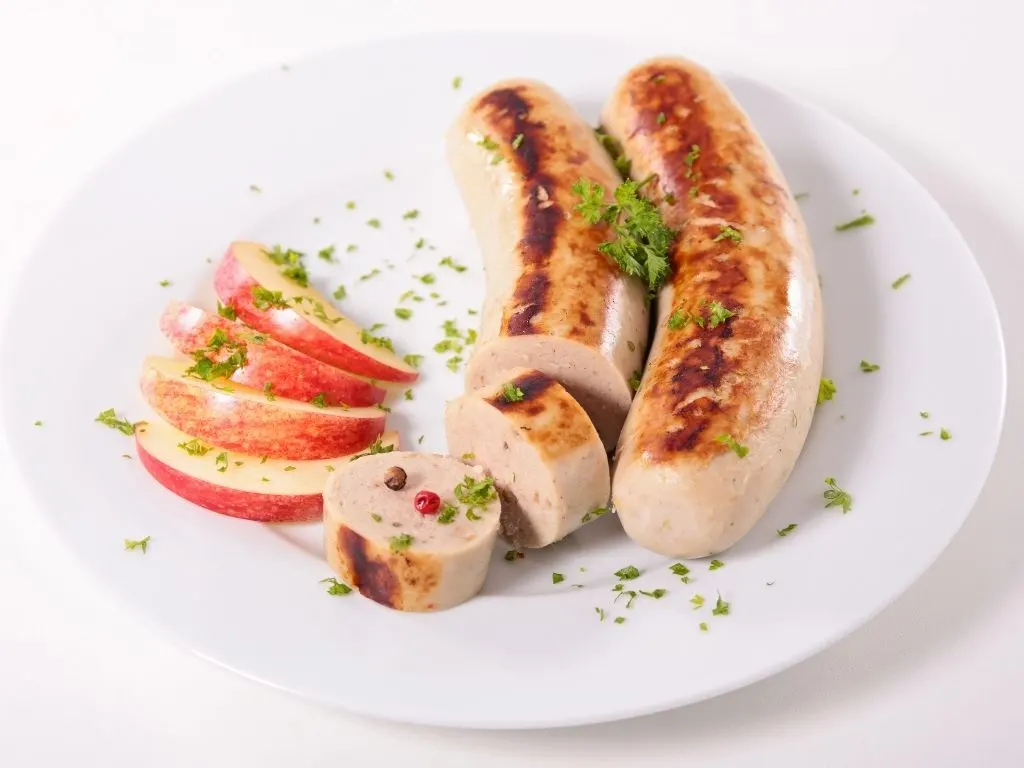 A French white sausage that's typically eaten cold on sandwiches in France; it can also be served hot as an entrée with vegetables such as carrots and onions cooked in butter until soft then mixed into the boudin blanc before serving over mashed potatoes sprinkled with parsley for garnish.
Italian Sausages
Salami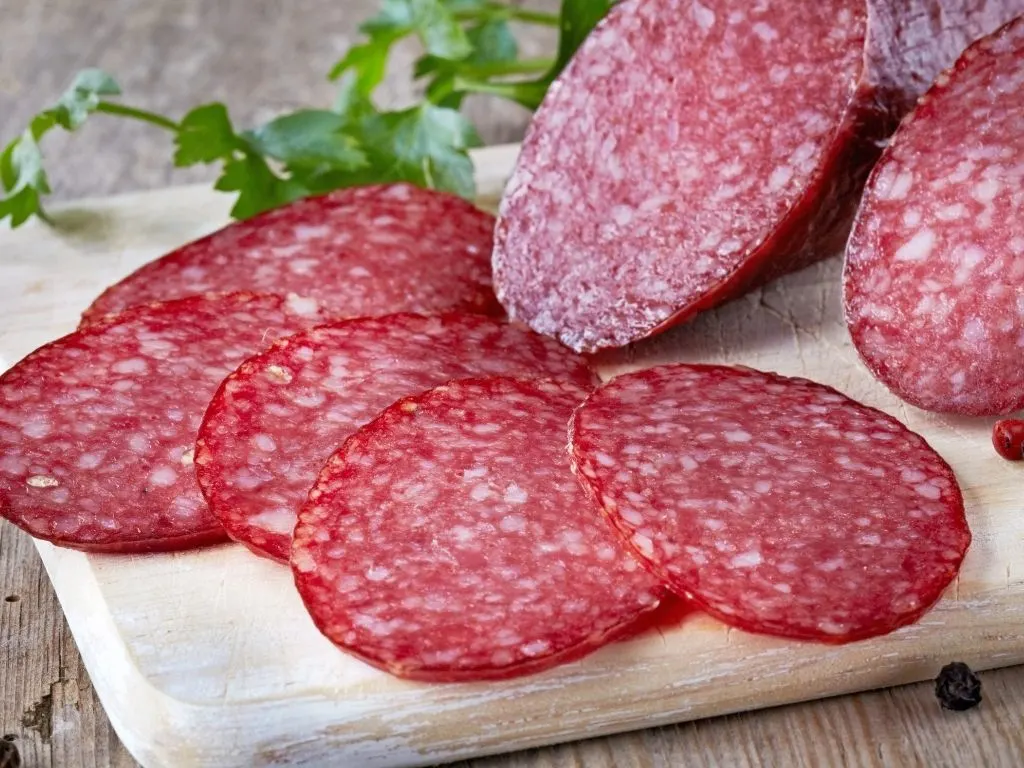 The most popular type of Italian cured meat; salami recipes vary depending on where they're produced but generally include salt, sugar, black pepper, garlic powder/fresh garlic cloves (depending on preference), dried oregano leaves/fresh oregano leaves (again depending on preference), fennel seeds/fennel seed oil.