Just like there are many different types of sausages, there is also a choice of methods for cooking sausages.
Sausages can be roasted/baked, fried, grilled, BBQ'd, boiled, slow-cooked and cooked in an air fryer.
Sausages are versatile and can be included in many different recipes, from casseroles to fry ups.
How To Cook Sausages In The Oven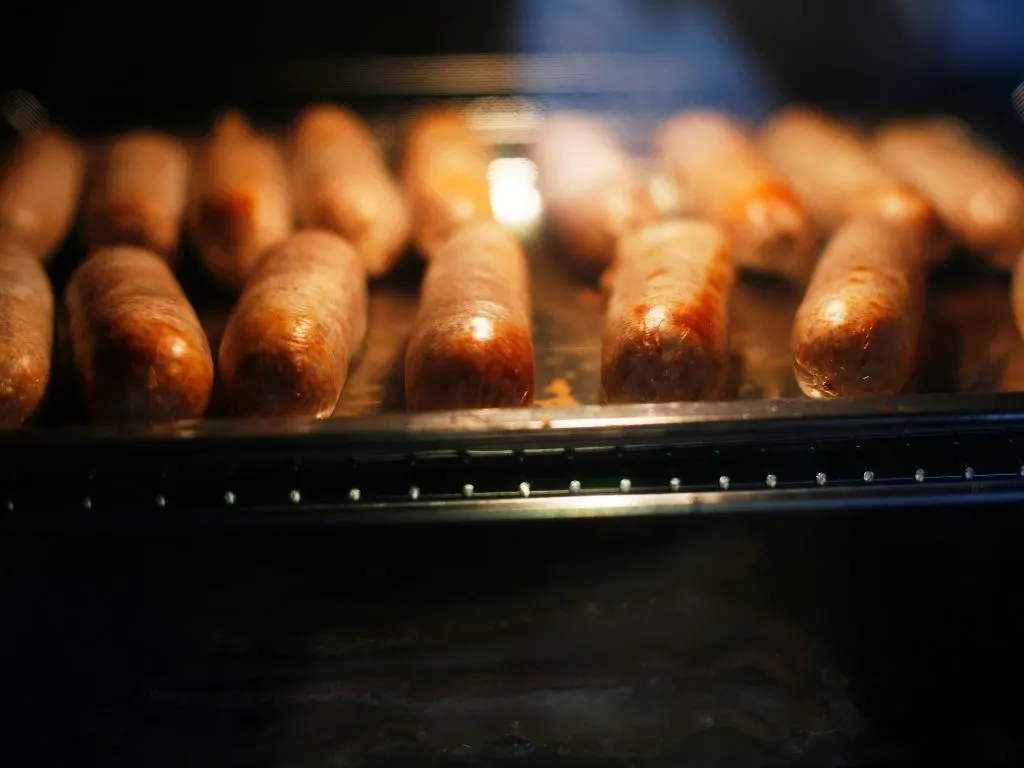 The perfect way to cook sausages in the oven is by roasting them. This is especially handy if you are also roasting something else, such as some oven chips or vegetables to go with the sausages.
Preheat the oven at 190C (Gas Mark 5). Lay the sausages in a baking tin and cook for around 20 to 25 minutes, turning them over halfway through to ensure all sides are cooked.
Related: Sausage Traybake
How To Fry Sausages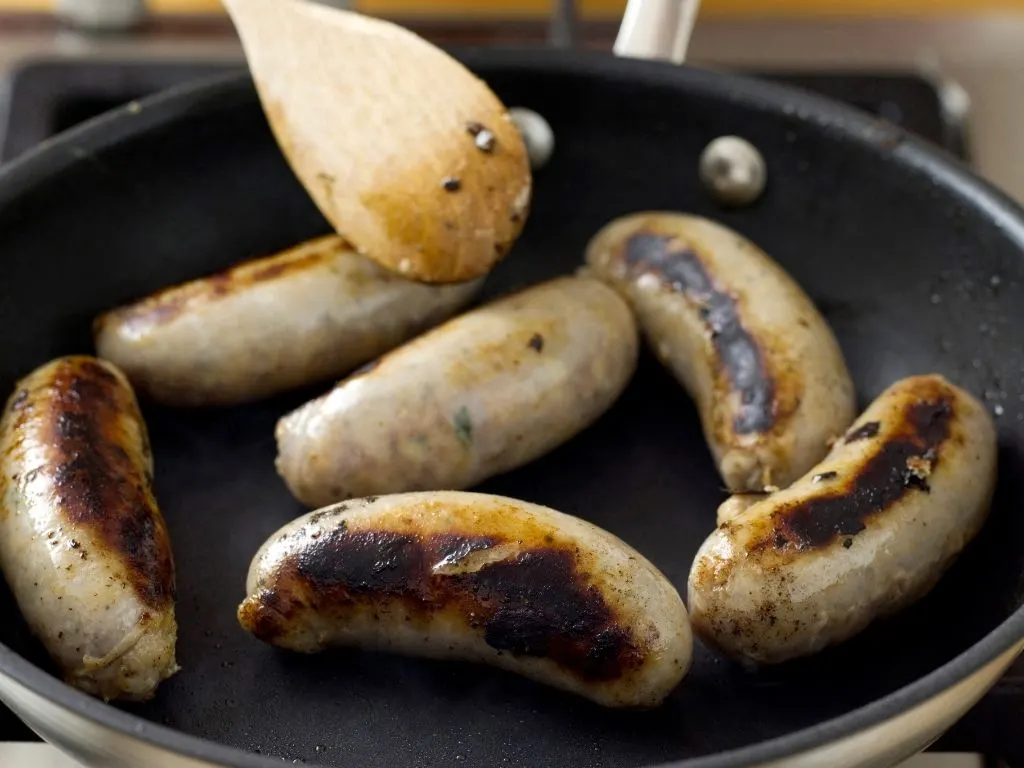 Frying sausages might not be the healthiest method, but if you make a Full English Breakfast, fried sausages are a must (well, I think so anyway!)
All you need is a pan and some oil. If you are using a nonstick pan, you can use less oil or none at all.
Heat the oil, or dry pan, for a few minutes. Gently place each sausage in the pan; if you have oil in there, take care not to let any of the oil spit back at you. Use tongs if you have them and lower them in slowly.
Use the tongs or a spatula to turn them over until they are browned all over and cooked through.
How To BBQ Sausages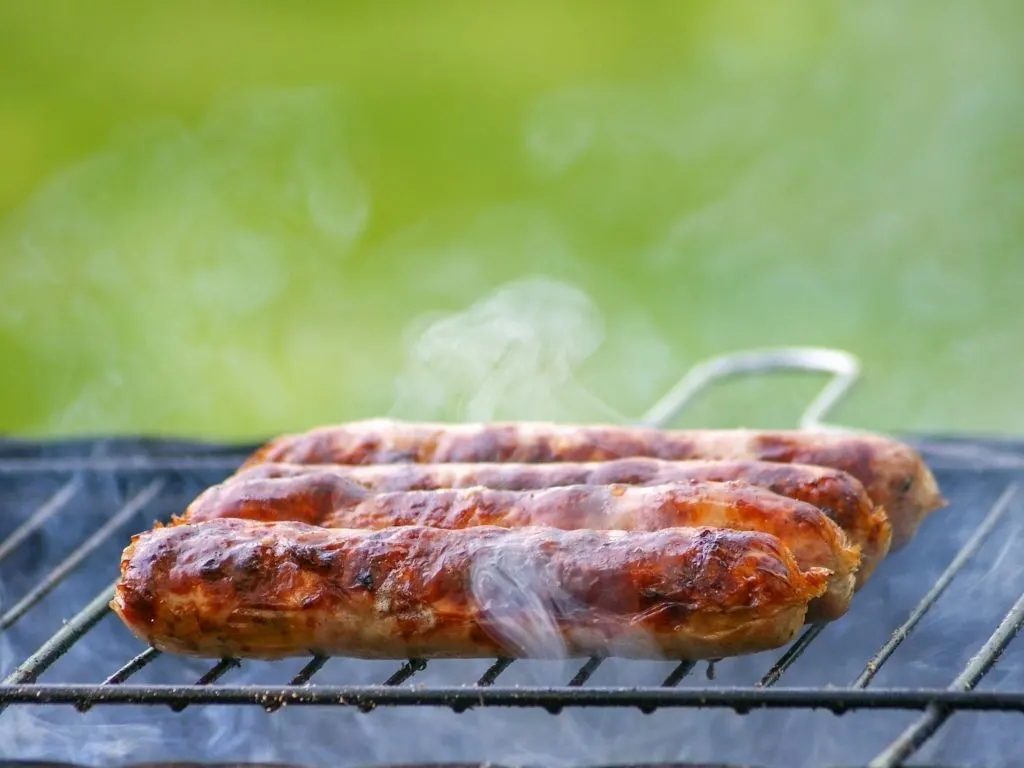 If you are having a BBQ, cooking sausages on them is a must; just like burgers and kebabs, sausages are a BBQ classic
Once the bbq is ready to cook on – if you are using a charcoal bbq, the charcoal will have a grey ash over them when they are good to go. – place the sausages on the grill.
Sausages on the BBQ should take about 25 to 30 minutes. Try not to place them directly over the charcoal, or they will cook too quickly, burning on the outside before they are adequately cooked through on the inside.
How To Boil Sausages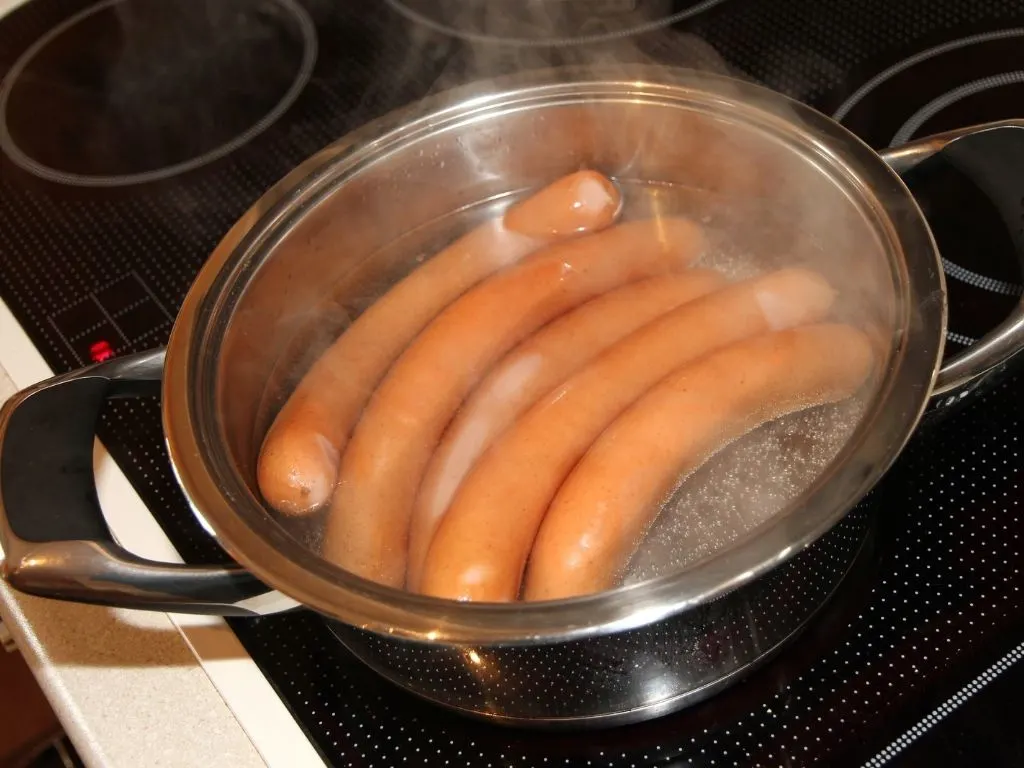 Boiling sausages isn't the most common way to cook sausages, but for certain types of sausages, such as frankfurters, or other already cooked sausages, boiling them is a good way to heat them up to eat. They will typically only take 5 to 10 minutes in boiling water before they are ready.
You can boil raw sausages, but they won't have a crisp brown skin; you would need to grill them afterwards. Boil them for at least 25 to 30 minutes.
Slow Cooker Sausages
Cooking sausages slowly in a slow cooker is possible – but I recommend browning them in a pan or under a grill beforehand. If you don't, you will end up with soft sausage skin that doesn't taste nice.
Sausages take about 4 hours on high or 8 hours on low.
Related: Slow Cooker Sausage Casserole
How To Cook Sausages In An Air Fryer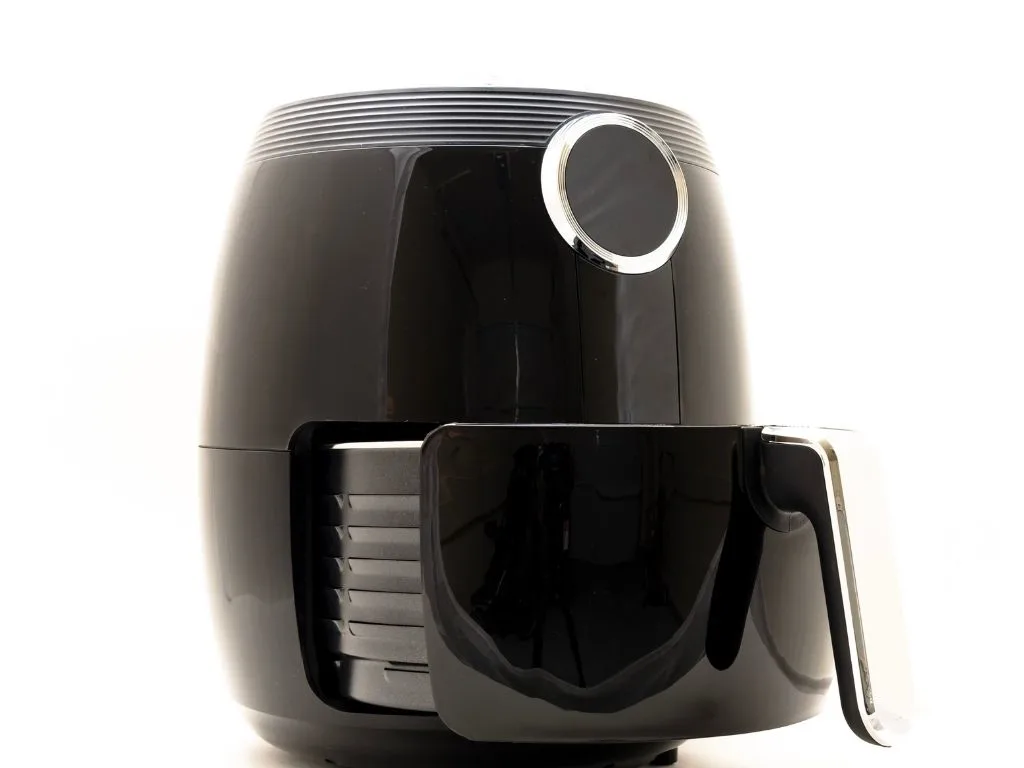 Sausages are quick and easy to cook in an air fryer. All you need to do is pierce the skin with a fork or sharp knife and add to a preheated air fryer (180C/350F). Lay the sausages in the air fryer basket and cook for 10 to 12 minutes, turning them over after 5 minutes.
Related: Air Fryer Sausages
More Tips