This slow cooker lamb tagine recipe will help you make an easy one-pot meal that can be served on its own or over couscous, rice or pasta.
Lamb tagine is a Moroccan dish that is traditionally cooked in an earthenware pot with a conical lid called a tajine. The lamb and vegetables are gently simmered until the meat falls off the bone, creating this aromatic stew of flavors.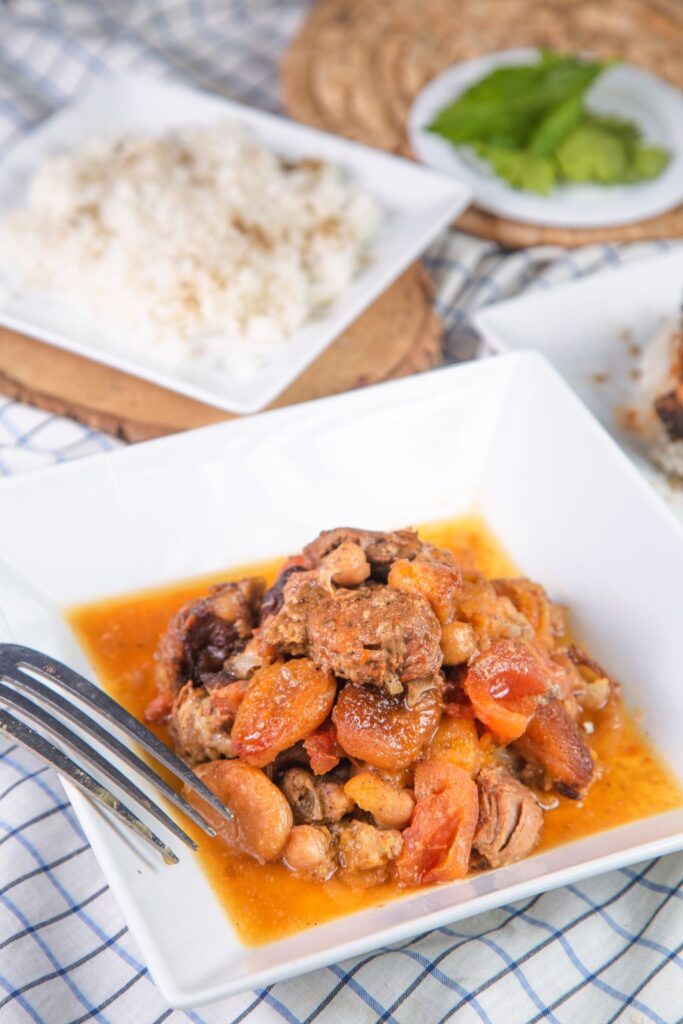 How To Make Lamb Tagine In A Slow Cooker
You can use any type of cut of lamb (shoulder, leg or shank) for this recipe but I recommend using boneless shoulder because it's cheaper and has more flavour.
Like my other slow cooker recipes, there are not many steps involved in preparing this meal, once the ingredients below have been prepared, everything gets added to the slow cooker and mixed together.
What You Need
For exact measurements please scroll down to the recipe card at the bottom of the post.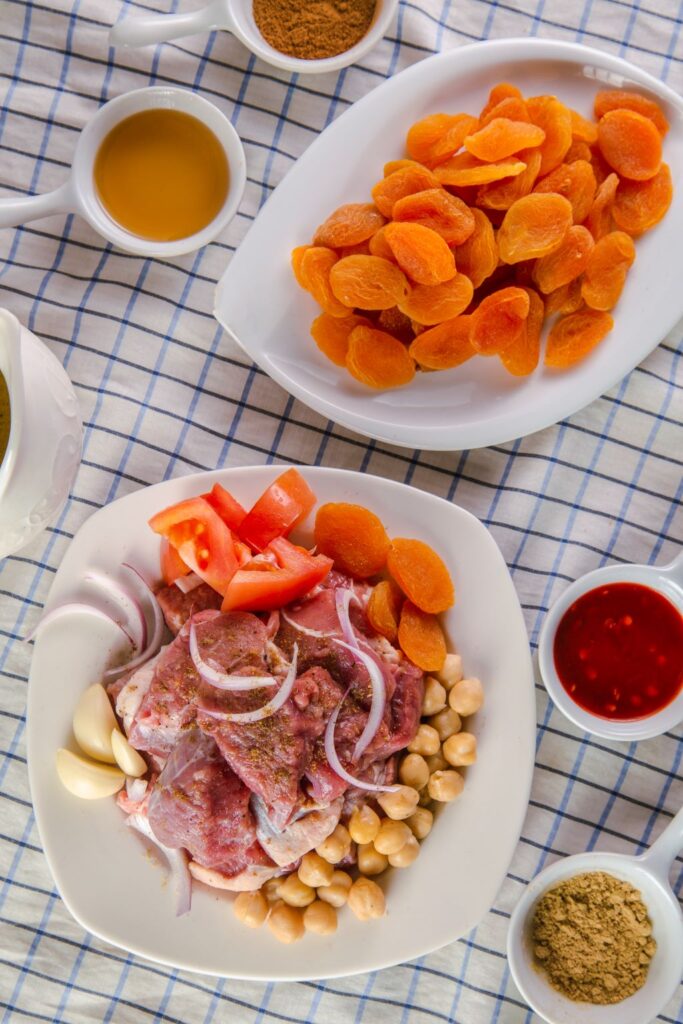 Slow cooker (I used a 6.5L but you can use any size)
Lamb, diced
Onion, garlic, ginger, cinnamon
Harissa chilli paste (available at most supermarkets)
Dried apricots
Runny honey
Chickpeas (I use tinned)
Chopped tomatoes
Lamb or chicken stock
Add Everything To The Slow Cooker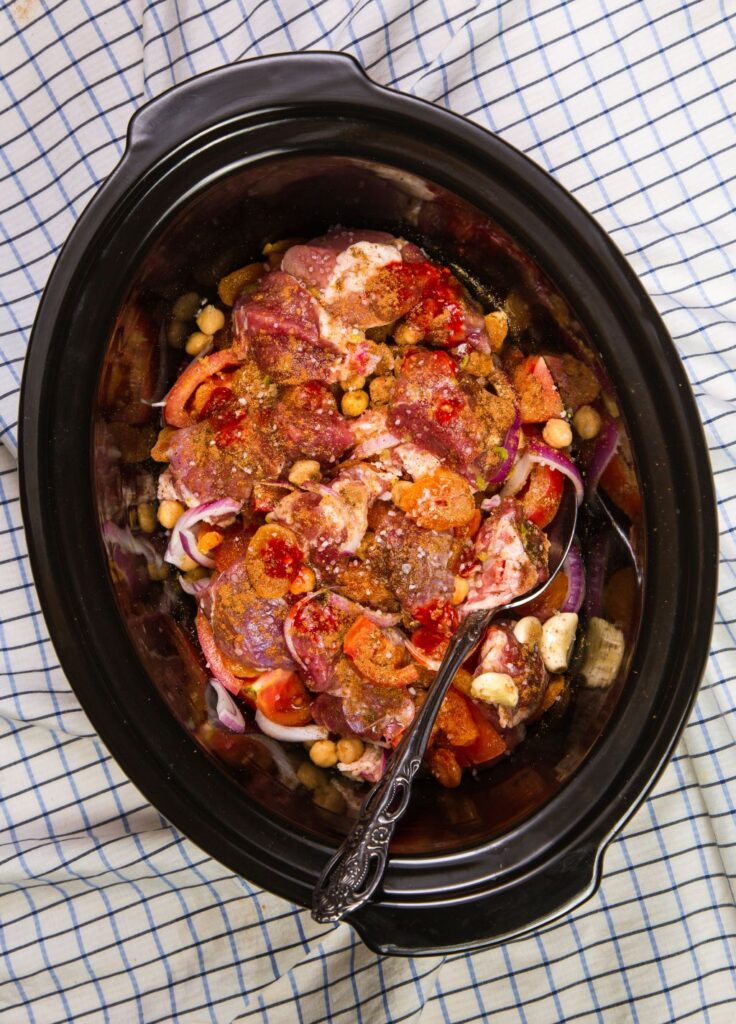 Once you have prepared the ingredients add everything to the slow cooker and stir together. Put the lid on and cook for around 8 to 10 hours on low.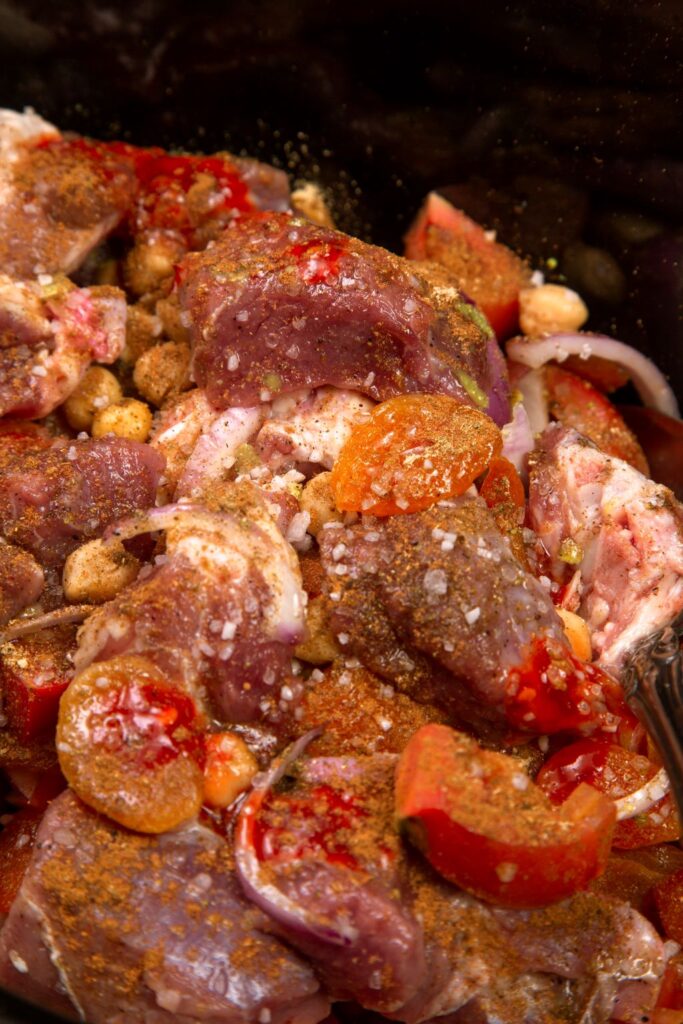 The lamb should be soft and tender by this stage. You can eat it before this time but the longer you leave it, the softer it will be.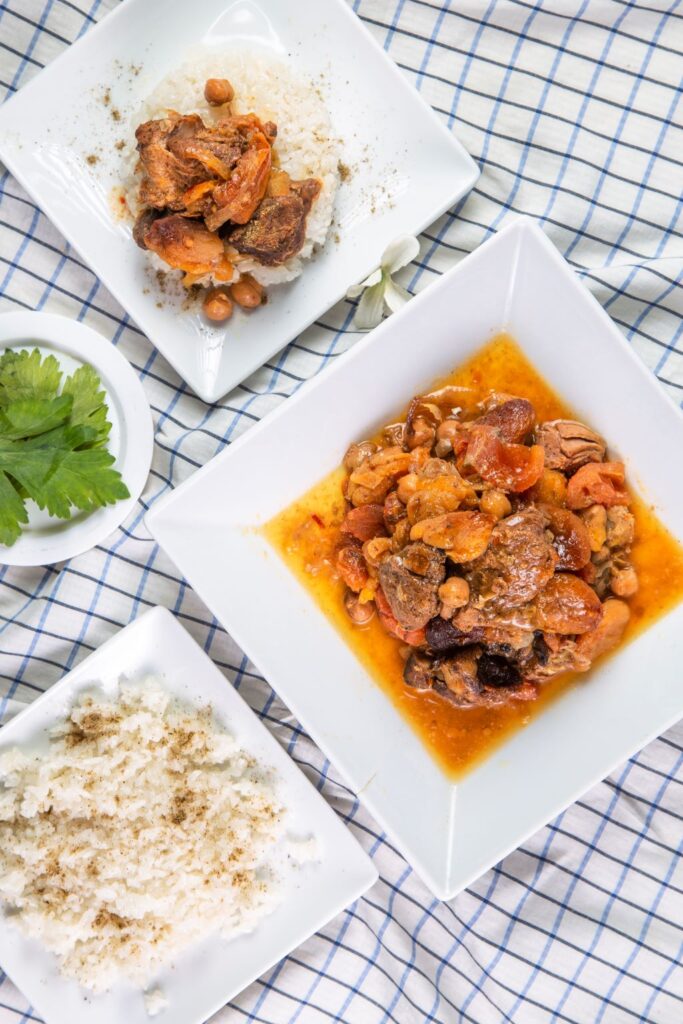 What To Serve With Slow Cooked Lamb Tagine
Lamb tagine goes well with rice or couscous.
How Long Does Lamb Tagine Last?
If you have any leftovers, lamb tagine can last in the fridge in an airtight container for up to 3 days, or in the freezer for up to 3 months.
Slow Cooker Resources
I hope you enjoyed this slow cooker recipe – let me know in the comments how it went! If you want more recipes to make in your slow cooker you might be interested in;