Halloumi is a cheese that's known for its high melting point and squeaky texture. It's been around for centuries, but now it's being used in all kinds of dishes – like these halloumi fries!
There are plenty of different ways to prepare and cook halloumi, but today I am going to be sharing my step by step guide to frying halloumi and turning them into delicious halloumi fries!
If you love halloumi, you'll also love my halloumi burger recipe or my halloumi tray bake!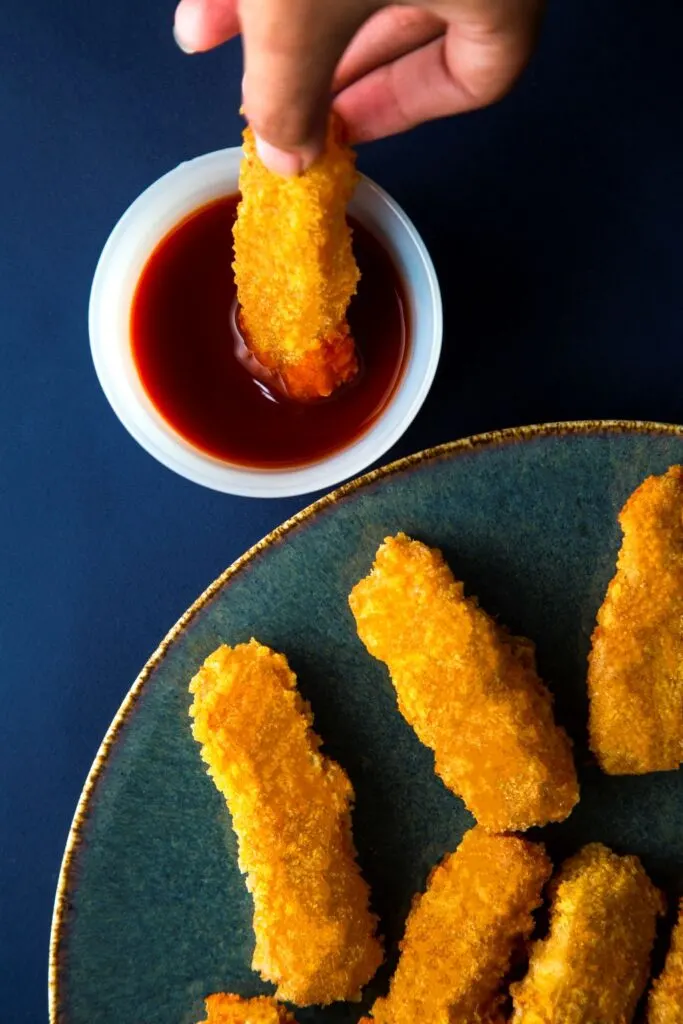 So what are halloumi fries? They're made by slicing a block of halloumi into thin fry shaped strips and then coating them with flour, egg and bread crumbs before frying them to crispy perfection.
If you don't want to fry them you could also cook them in an oven, or, an air fryer.
What You Need To Make Halloumi Fries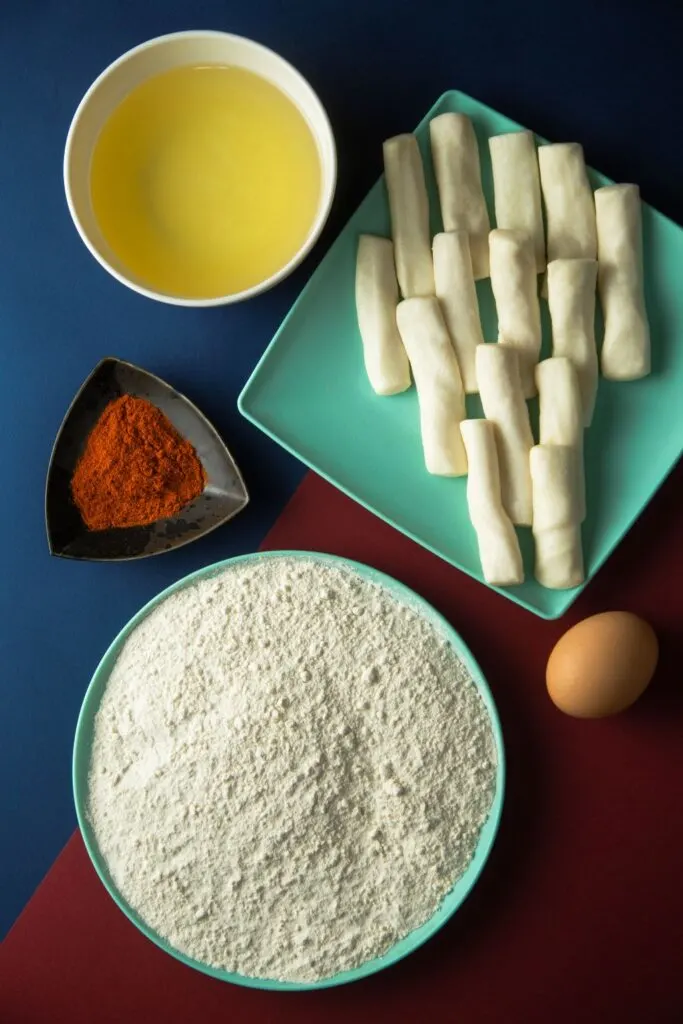 To make halloumi fries you need: halloumi, beaten egg, flour, oil (if frying) and optionally some spice to such as paprika to mix in with the flour.
If you want to make breaded halloumi fries to cook in the oven you can add in some breadcrumbs.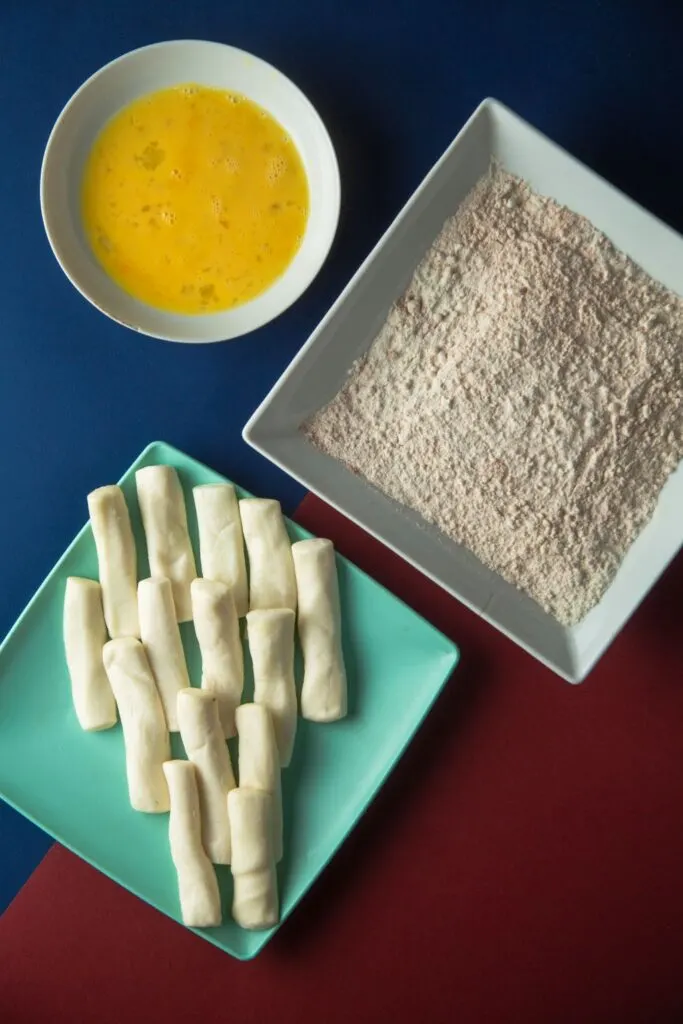 Start by mixing any spices or seasoning in with the flour and slicing the halloumi up into fry shaped strips using a sharp knife.
Next, roll the halloumi into the beaten egg so that they are completely covered, ready for rolling in the flour.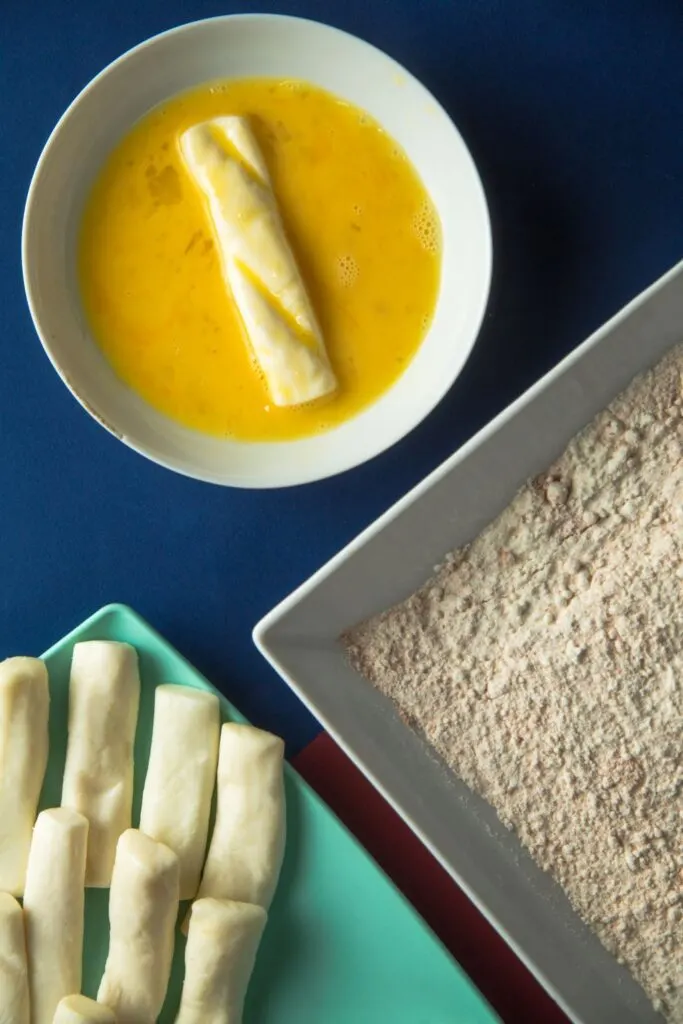 Using some tongs, dredge the egg covered halloumi stick through the flour so that it is completely coated.
Continue the process until all the halloumi sticks are covered in egg and flour. If you are baking them in an oven you can also roll them through some breadcrumbs.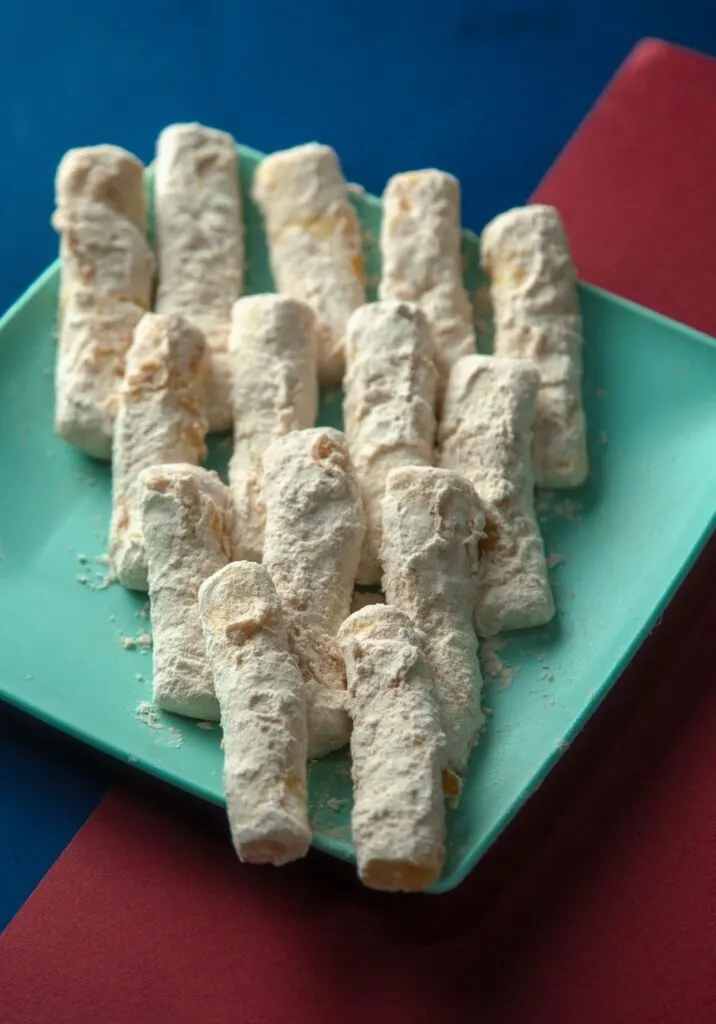 If you are frying the halloumi fries, use a wide and deep-sided heavy-based pan to heat up the oil. Sunflower oil is a good option, fill the pan up to about 2cm in depth. Once the oil is sizzling hot add a few halloumi sticks at a time, using the tongs to put them in and move them about. Repeat with the remaining halloumi until they are all crisp – it should only take 1-2 minutes for each stick.
If you would rather oven bake them (remember to also use breadcrumbs too), preheat the oven to 180C and lay them out on a baking tray/sheet. Cook for about 20 minutes, or until the breadcrumbs are golden.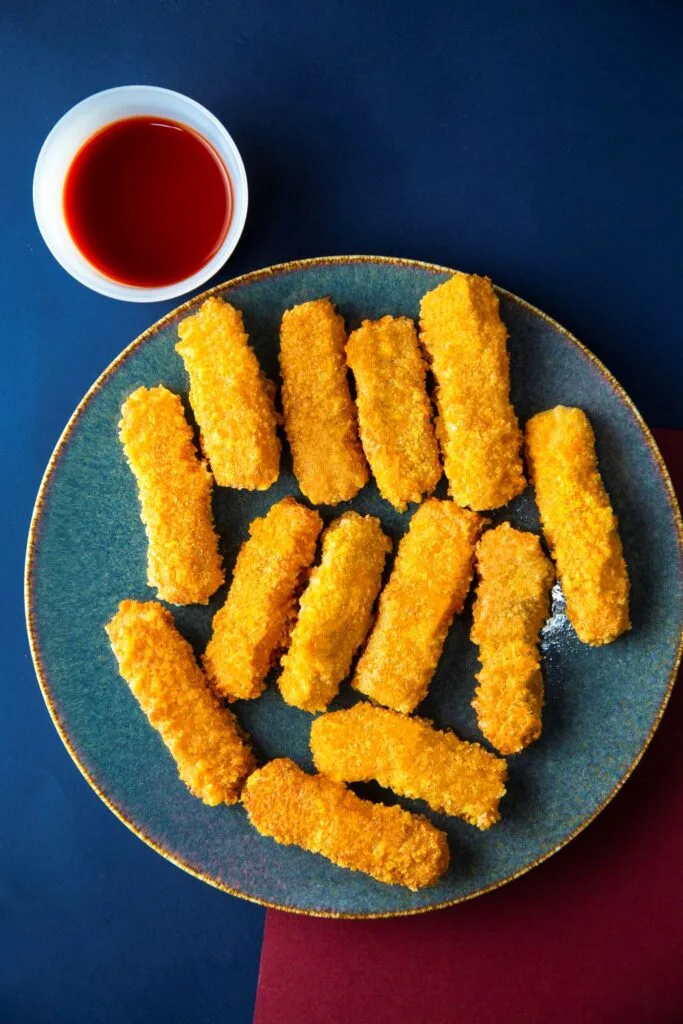 What To Serve With Halloumi Fries?
Halloumi fries taste great on their own, or dipped into some of your favourite sauces and dips! Try sweet chilli sauce, sweet and sour sauce or some garlic dip.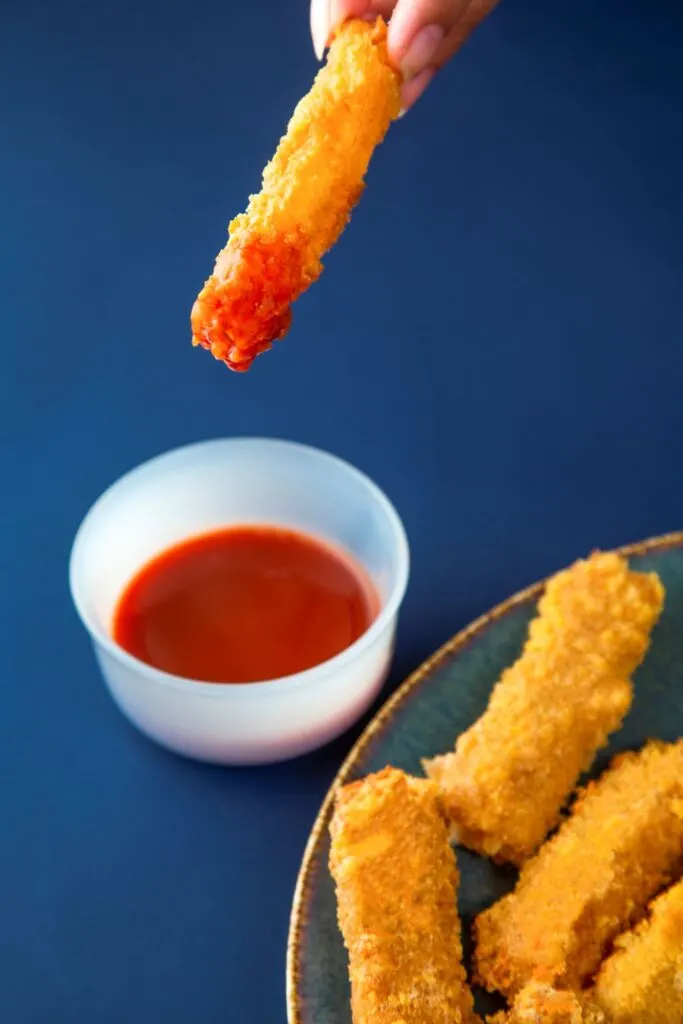 How Long Do Halloumi Fries Last?
Halloumi fries are best enjoyed straight from the oven or frying pan, but they can be eaten cold if you have some leftovers. Store them in an airtight container in the fridge. You can chop them up and serve them in a halloumi salad.